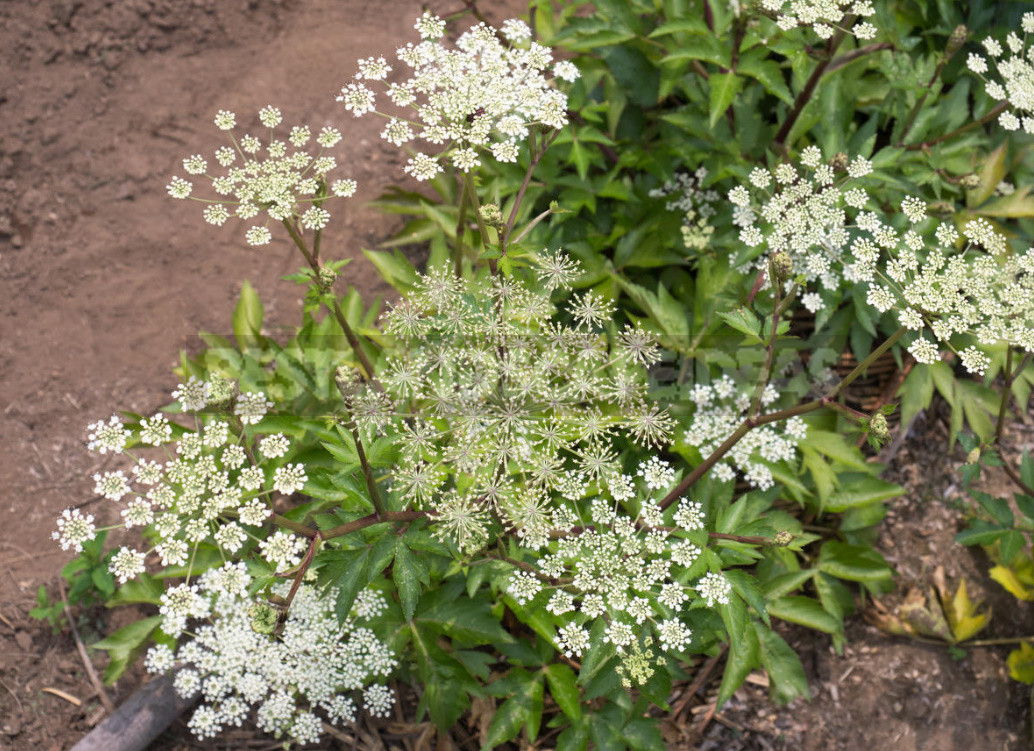 Perhaps there is no cottager who would not face the problem of heavy floral arrangements in mixborders. This often happens when very dense planting and using only large plants with large leaves, flowers.
Moreover, not combining plants in height, color of flowers, inflorescences, you are doomed to failure.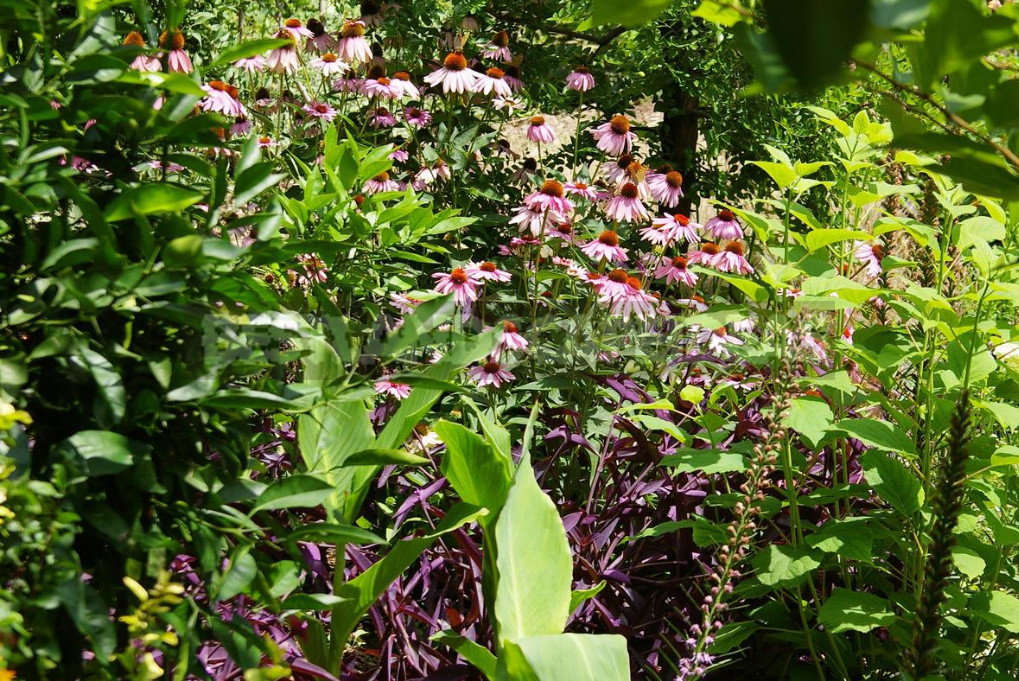 However, there are plants that can correct even the heaviest flower arrangement. They are members of the family Apiaceae/Umbelliferae with delicate openwork domes of inflorescences consisting of thousands of small flowers. Some of them are your old friends, others are little-known rising stars.
Advantages of umbrella plants
The structure of the umbellate inflorescences in itself is worthy of attention, plus its decorative often persists until autumn, when unpretentious small flowers replace interesting fruits.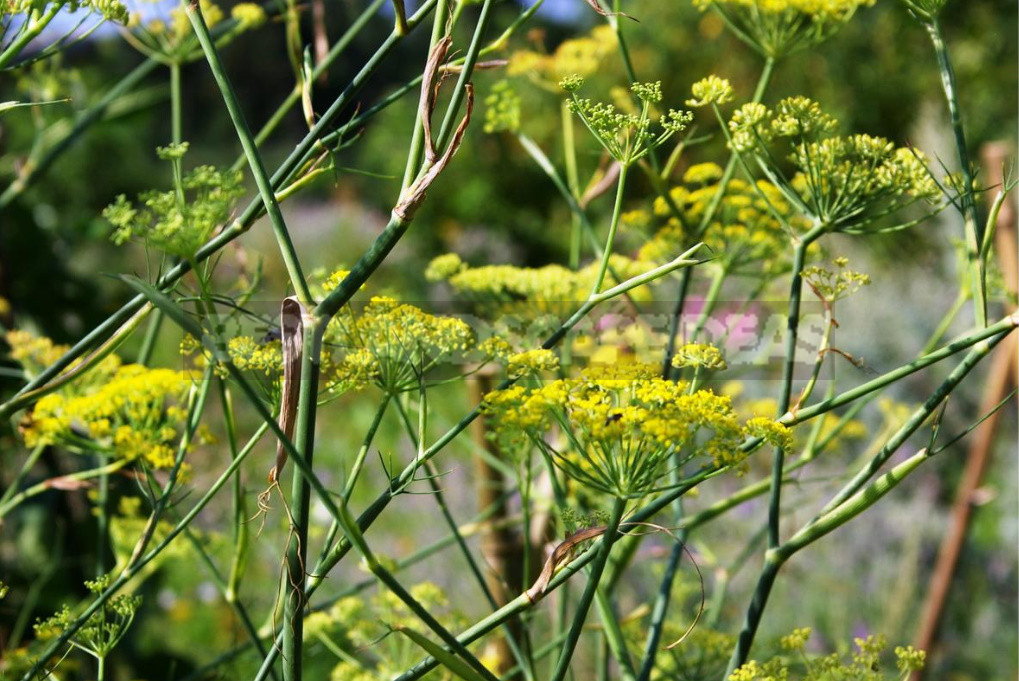 The leaves are also a variety of umbrella:
have Astrantia-green thrice dissected;
Anthriscus sylvestris varieties 'Ravenswing' – maroon pinnate;
at Seseli gummiferum-Lacy silvery-blue.
Umbrella unpretentious and not capricious in care, content with little: not the best places in the suburban area, lack of irrigation and fertilizing. But, of course, they will definitely look better on fertile loose soils with at least occasional watering in hot and dry summers. Many species and varieties are well combined with other perennials-ascetics.
Due to its discreet beauty umbrella plants bring to flower beds naturalness. They are successfully combined with ornamental herbs; some of them can grow in partial shade.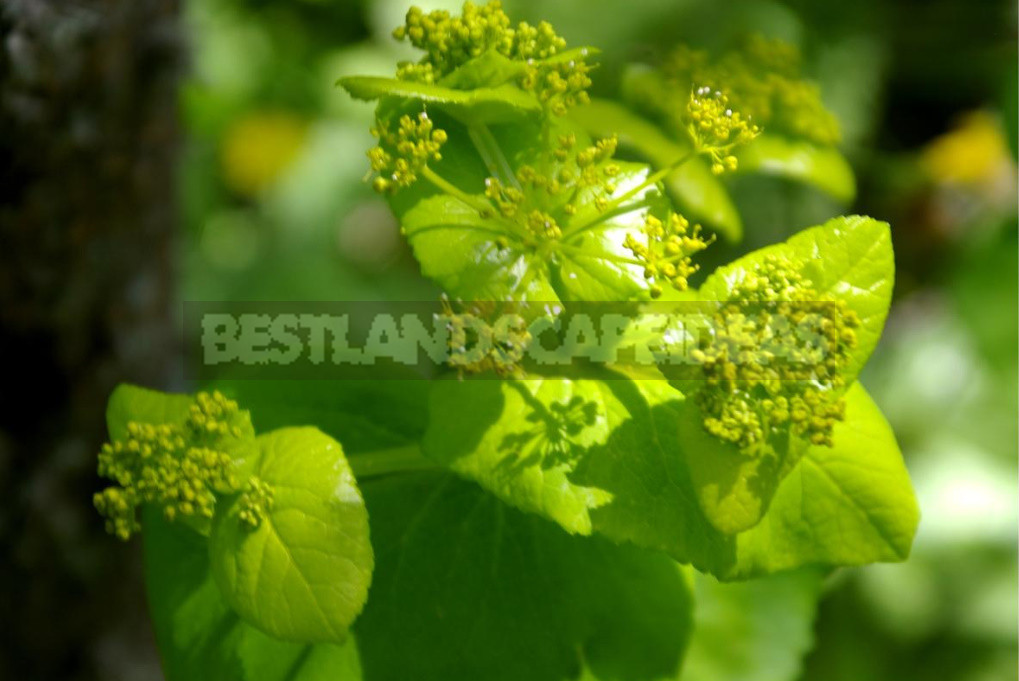 Often they give self-seeding, so they do not need to be sown annually.
That is intriguing. Among the umbrella there are annuals (less often), and biennials, and perennials.
The most spectacular umbrella
Yes, almost every plant in this family! Their "space" architecture is fascinating!
Anthriscus sylvestris
Very much loved by the British, who call it cow parsley, and chose the plant in 2015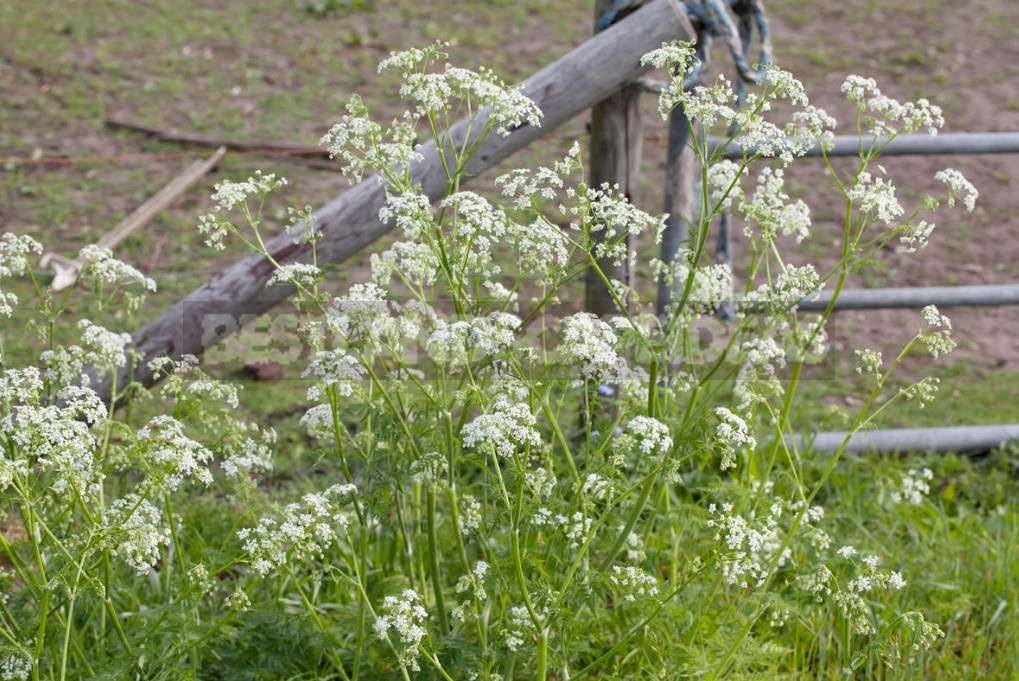 In the UK in the spring it covers the roadsides with white foam openwork inflorescences. Decorative variety 'Ravenswing' – bronze variation-will be an interesting accompaniment to bulbous and other plants.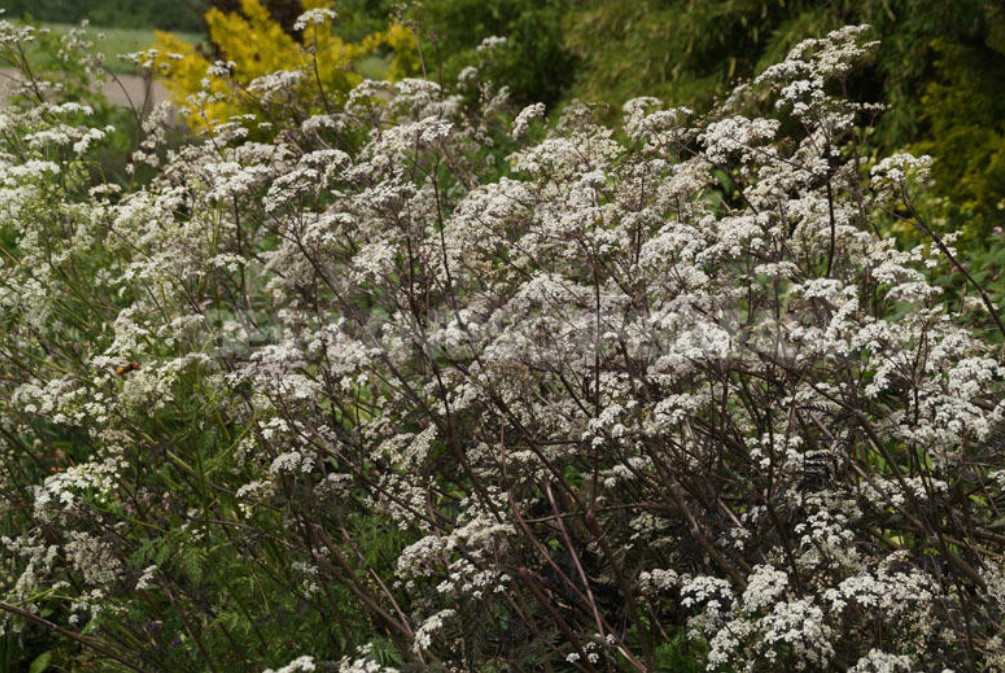 By may reaches a height of 75 cm. White leaves wrappers do not look good against the background of bare ground, so it is better to plant Anthriscus sylvestris with bright green or silver neighbors.
That is intriguing. For each rule there are exceptions: some Umbelliferae mask their kinship spherical inflorescences.
Ammi majus
Rarely cultivated medicinal plant. Ammi majus is native to southern Europe, Turkey, North Africa. It is interesting not only chic large umbrellas of white flowers, but also very beautiful openwork leaves, similar to horsetail. Ammi height of about 30-90 cm, width up to 30 cm Blooms in summer.
It is better to sow it under the winter in the open ground.
Trachymene coerulea, syn. Didiscus coeruleus
Blue lace flower called this plant. It is native to Western Australia. It is grown as an annual.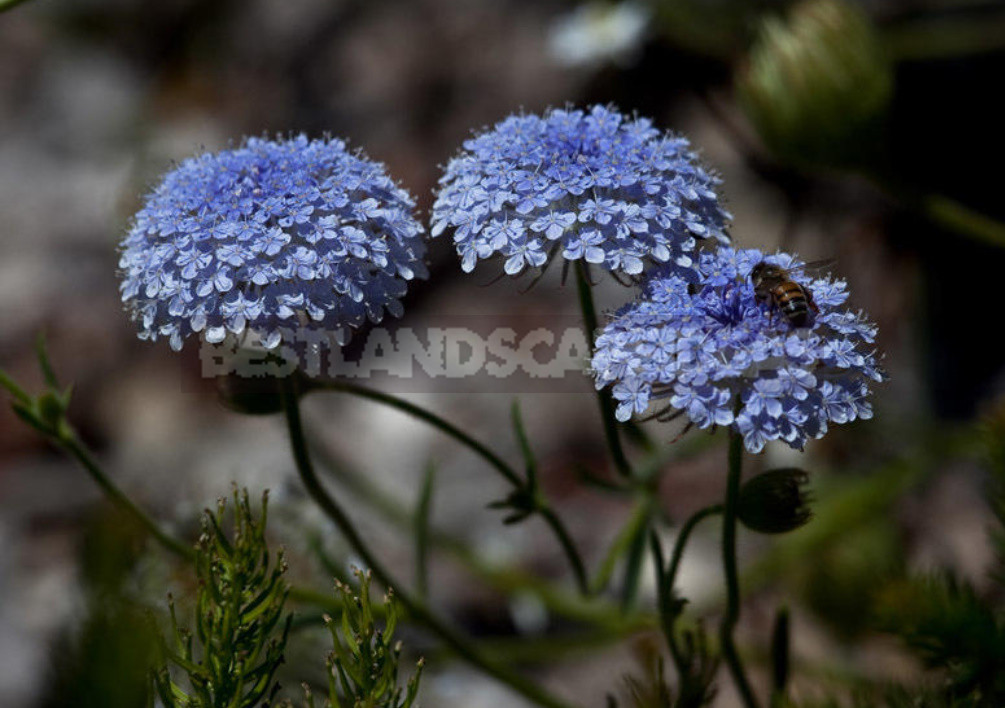 Height 60 cm, width 23 cm Blooms in summer. Beautiful cut flowers, like Ammi, stand in the water for a long time.
Bupleurum fruticosum
Evergreen shrub up to 2 m and a width of 2.5 m native to the Mediterranean. Unusual yellow flowers in umbellate inflorescences appear in June. Perfectly transfers haircut.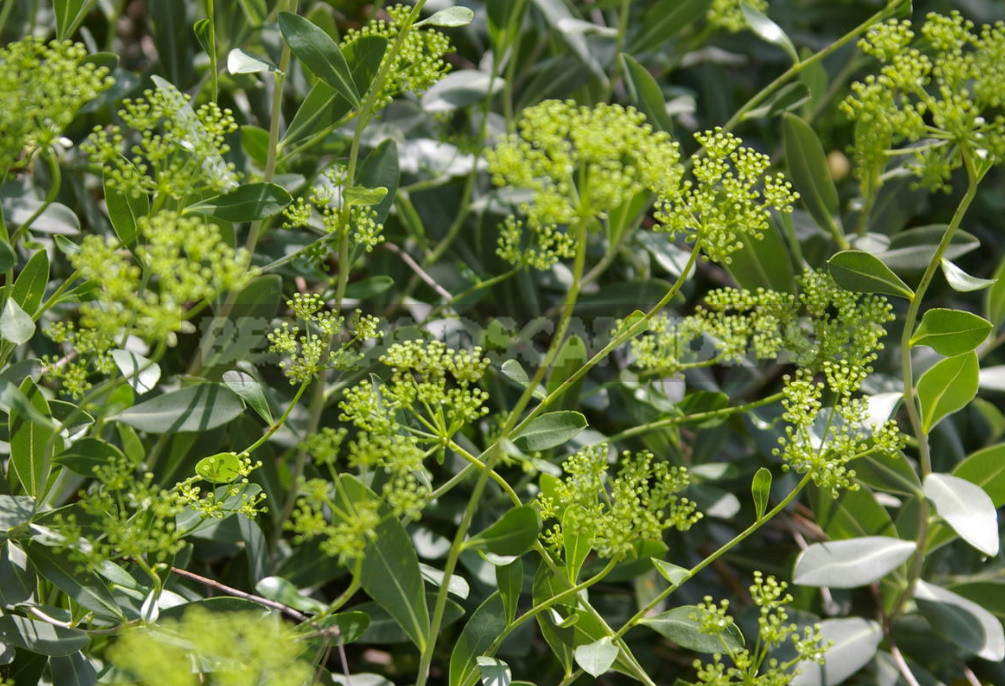 Interesting and its cousin-B. angulosum.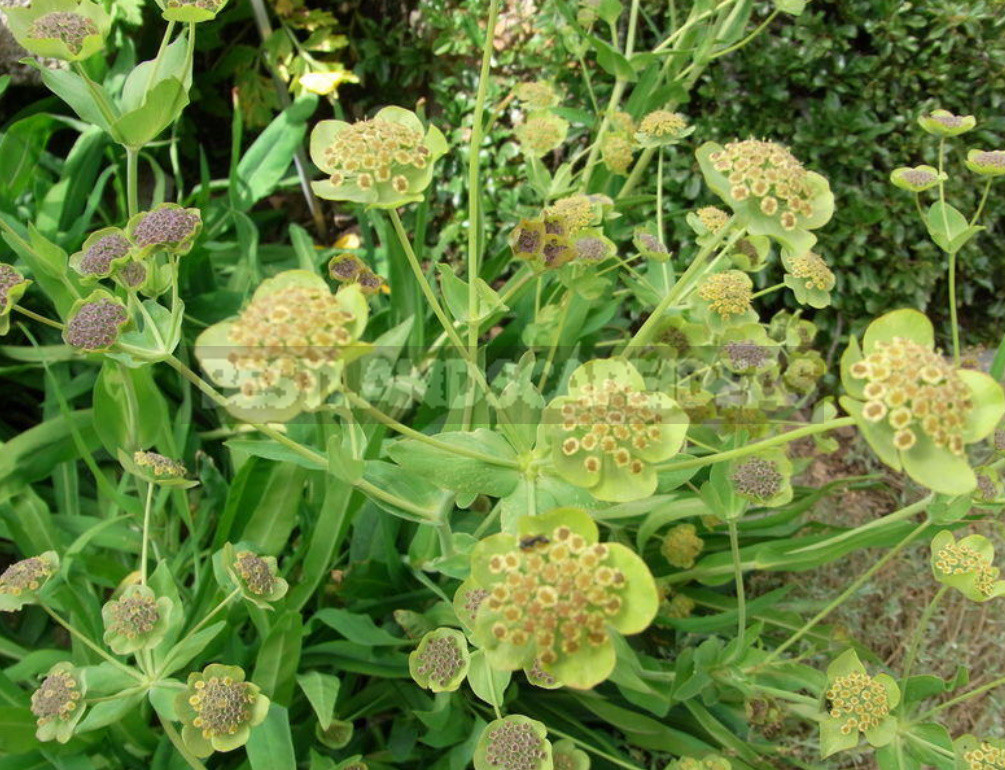 Perennial height and width of 30 cm native to the Pyrenees, North-Eastern Spain. Surprisingly good yellow flowers on white collars wrappers and narrow herbaceous leaves. Its winter minimum temperature is -15°C.
Smyrnium perfoliatum
Biennial, which in appearance is very similar to Euphorbia. It is 0.6-1 m high and 60 cm wide.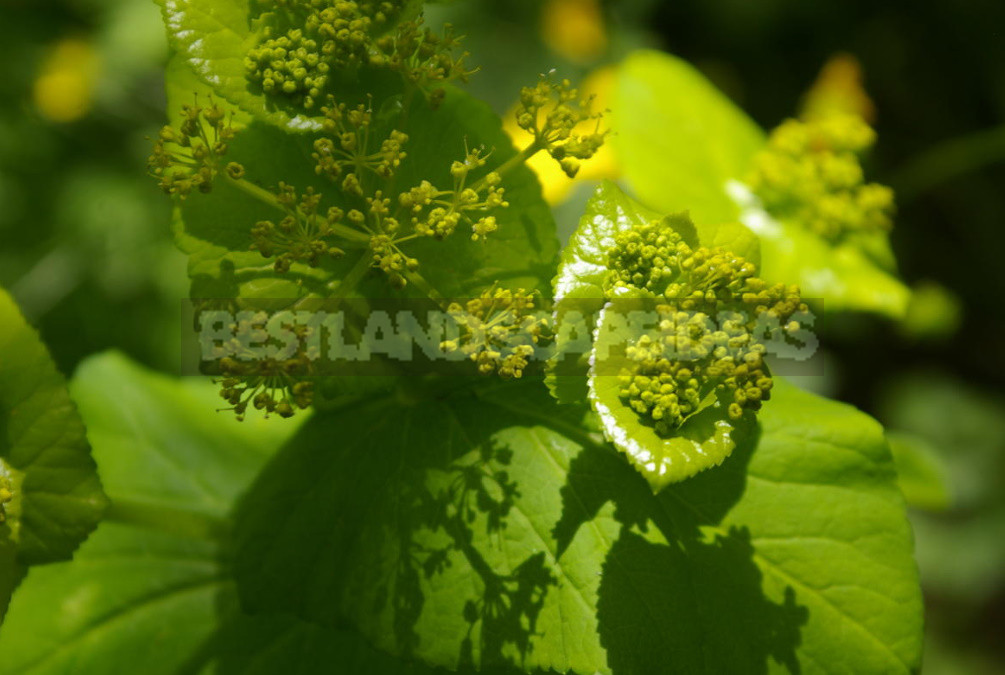 Spectacular plant with juicy green leaves and small mustard-yellow flowers. Dies after flowering, but self-seeding very quickly (like a weed), so keep it under control! Smyrnium perfoliatum is recognized as one of the best garden plants in the UK.
Seseli gummiferum
This plant was the highlight of the flower show in London in 2000.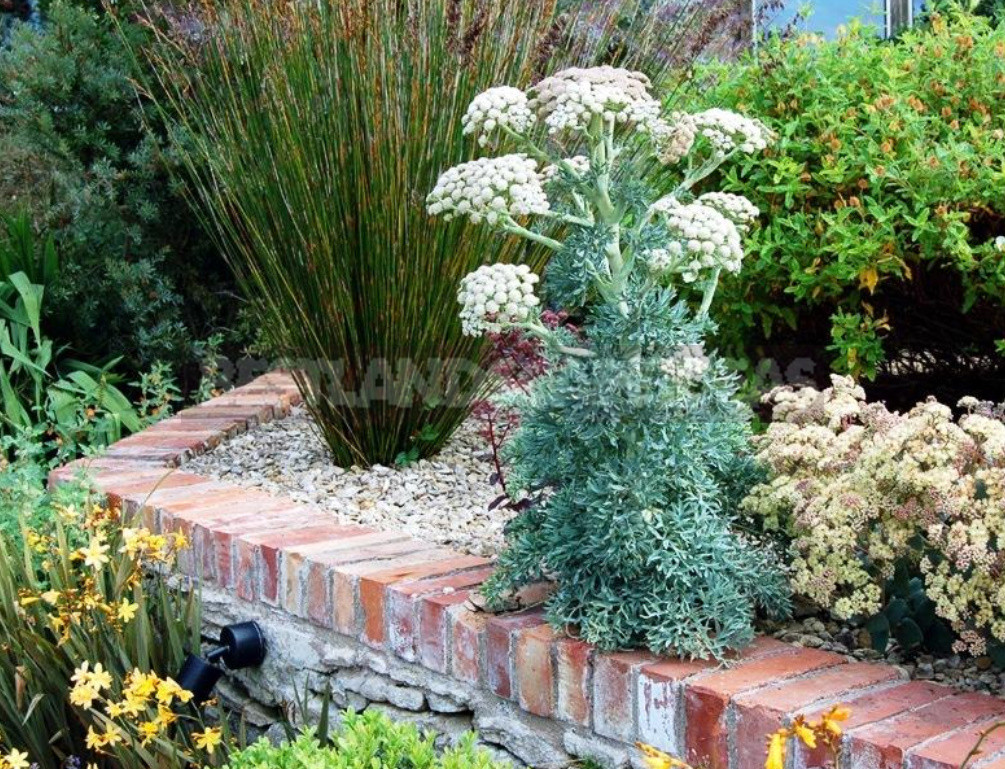 Plant up to 1 m with a thin network of blue leaves topped with large white umbrellas flowers.
Selinum carvifolia
Queen umbrella height up to 1.8 m, width up to 60 cm she Comes from West Pakistan, the Himalayas, India.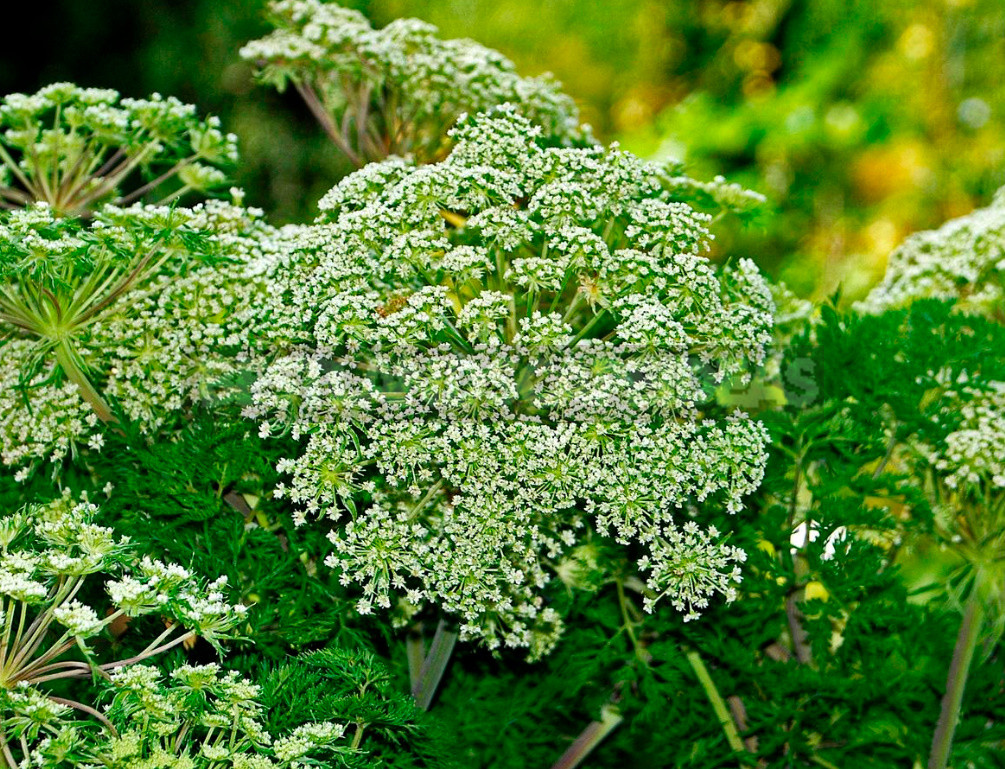 Very similar to Anthriscus cerefolium, but more beautiful and refined. The white crowns of the flowers are bordered by green filigree leaves sitting on slightly maroon stems. This plant will have to look, because he has a reputation for difficult to grow.
Ferula communis
If you are chasing sensational flowers, choose it!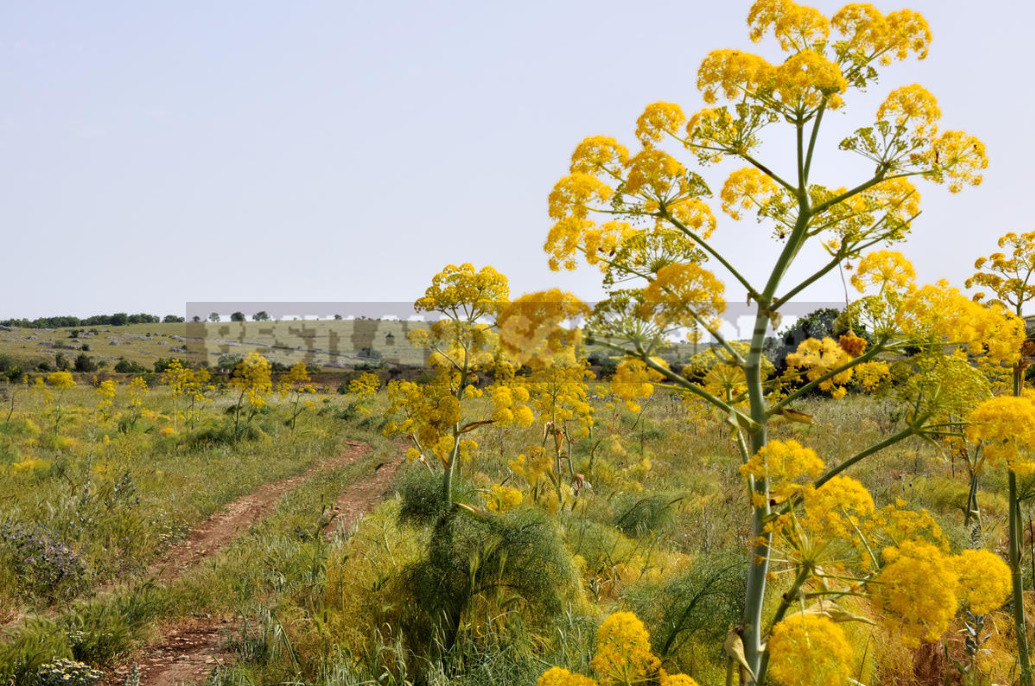 From a Bush of thinly dissected leaves in early summer there is a peduncle and quickly reaches a height of 1 m or more. Mediterranean beauty thermophilic, requires shelter even in the South: its minimum temperature -5°C.
Chaerophyllum hirsutum
Elegant perennial with pink flowers similar to Anthriscus cerefolium; blooms from may to June. Peduncles are high, up to 60 cm; soft lace leaves.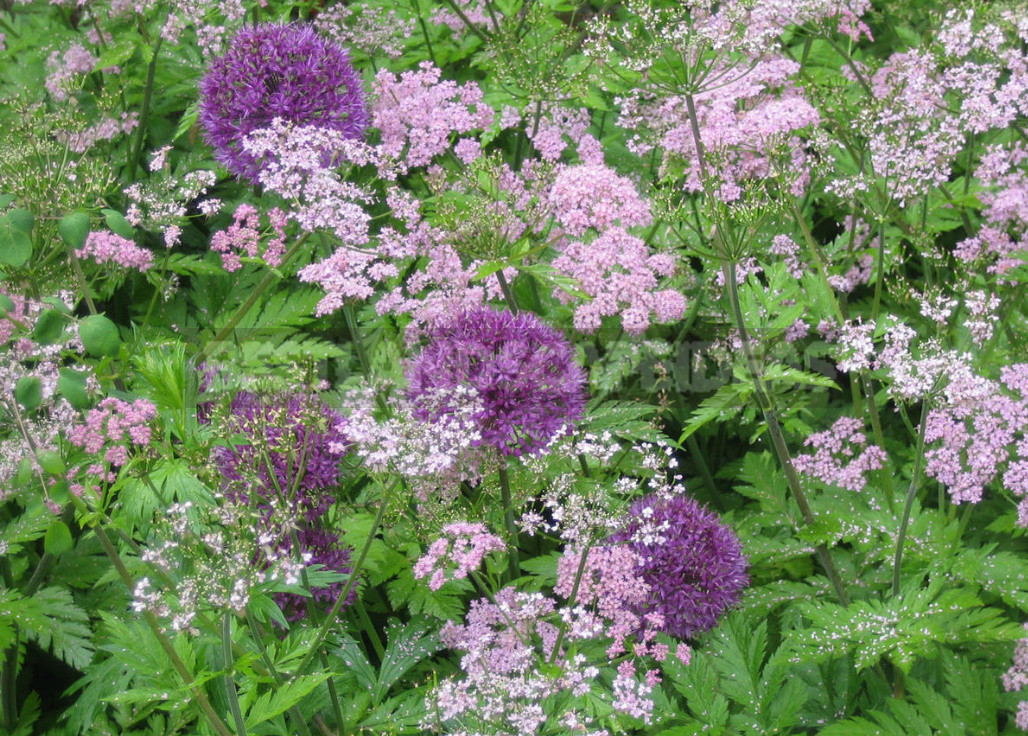 He prefers to live in light penumbra.
Pimpinella major
It is a plant up to 1-1. 2 m tall and up to 60 cm wide, with dark pink flowers and coarse fern-like leaves.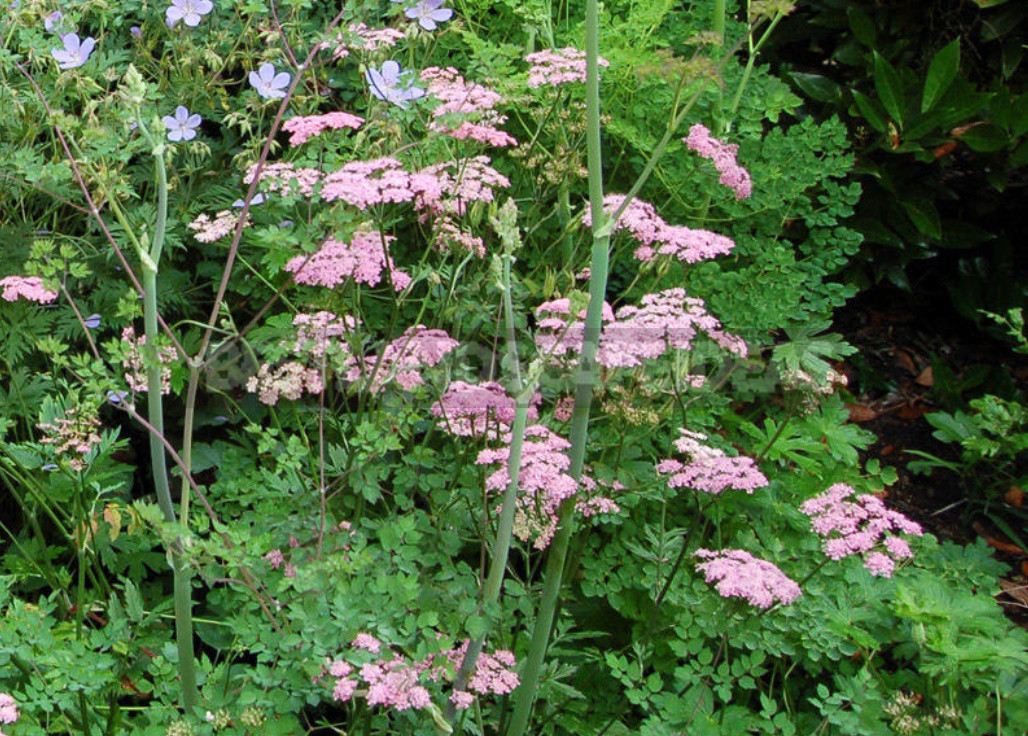 Loves moist soil, gives self-seeding.
The most spectacular in fruiting
Several umbrella a stunning seed heads, extending the period of decoration.
Molopospermum peloponnesiacum
Surprisingly strong plant height of 1.5 m with spherical umbrellas, which during fruiting covered with oval brown seeds.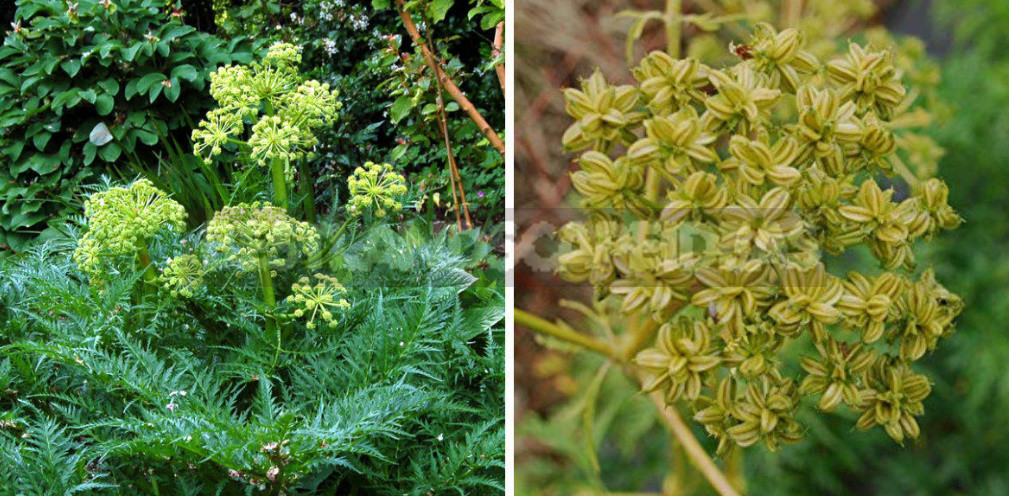 It may not bloom immediately, needs good drainage and fertilized soil.
Myrrhis odorata
A native of southern Europe is very fond of in the UK. Effective in fruiting. Large shiny brown fruits rise above the beautiful Lacy foliage. Gives self-seeding.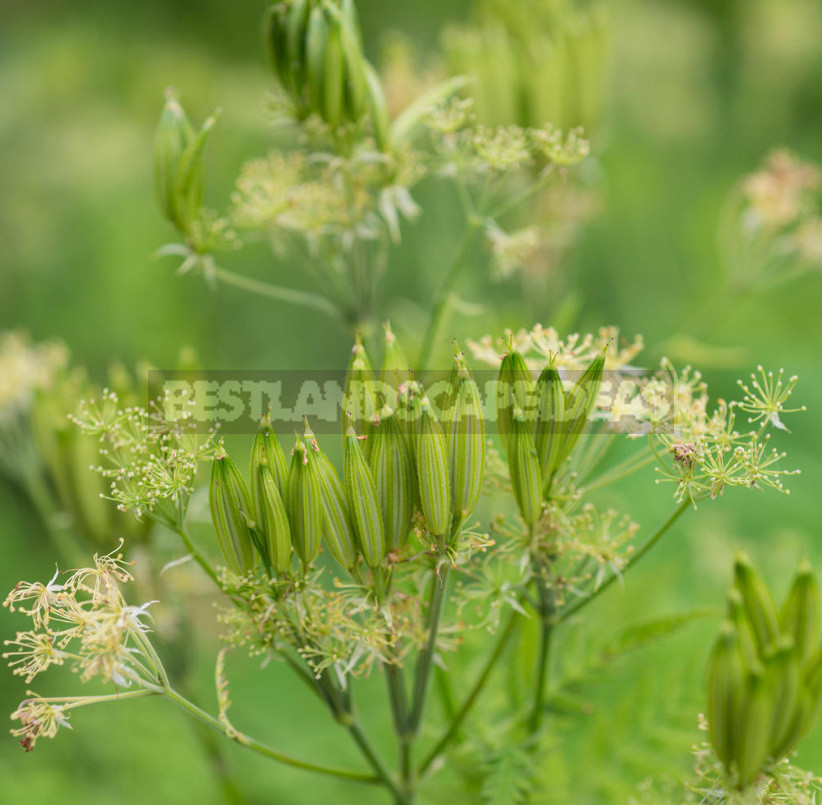 And the conclusion to the story – the traditional question: what umbrella you grow in the country? Whether you use them to give lightness to the compositions in the flower beds?