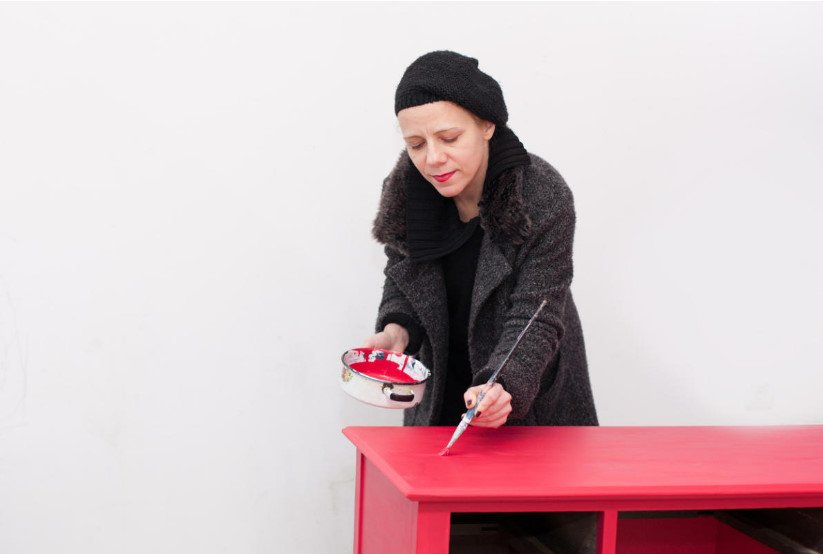 Painting is the most affordable way to update old furniture or decorate a new one. With proper organization of the process – a way to bring satisfaction: and a new interesting piece of interior is obtained, and the process itself is fascinating. Why not organize yourself such a useful entertainment?
If you are going to update the furniture repainting, get ready to buy not only paint. For a good result, you will need a fairly large set of tools, materials and devices.
Deal masters of fears
The master from the layman distinguishes, in addition to the ability, the presence of a whole set of tools. Skill – this is a matter of profit, comes with experience, and the tool greatly facilitates the emergence of this very experience, helping to solve emerging problems.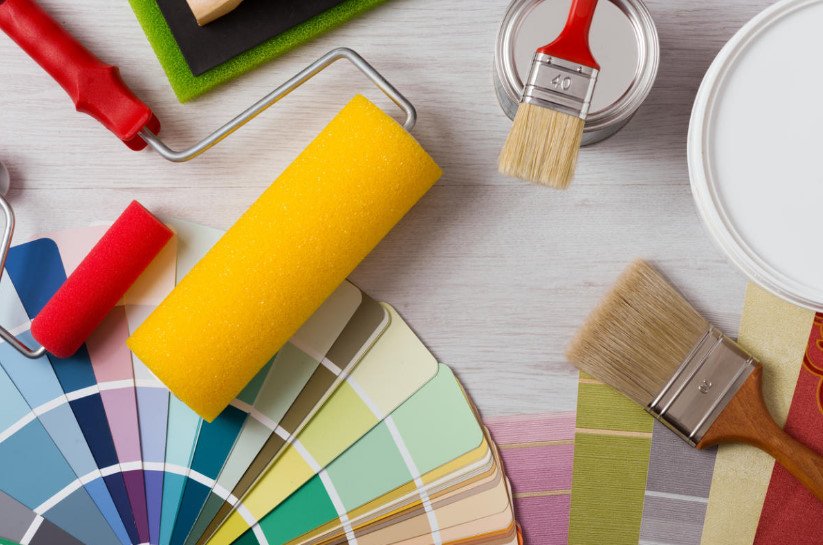 The choice of tools depends on your idea, but most likely, you will need the following items and materials:
Screwdriver
You will need to remove and then put back the hinges, handles and other elements. If there are many such details, the preference should be given to the screwdriver.
Brushes, rollers, swabs, sponges, paint brushes
They can be of different size, shape and material. The specific set depends on the task: you may need a roller with textured or patterned surface, applicators, dies or stencils.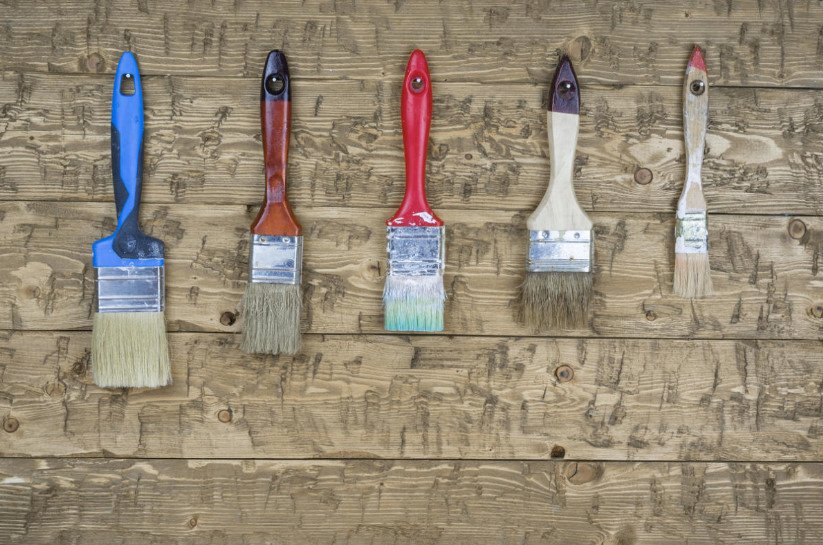 Be sure to choose quality tools: hair brushes don't have to get out and "skin" of the cushion to slide off the roller; brushes and rollers should have a comfortable handle, and the ink part is to hold fast to them. Pay attention to the spray gun, in many cases, when repairing furniture, its use is justified: paint quickly, conveniently in difficult places, where not to get up with a brush, and the result is indistinguishable from painting "Pro".
Baths and containers for paint and putty
These are convenient plastic pallets with a corrugated surface. Buy not too big-you're not going to paint the stadium.
Sander or sanding block with clamping claws for fixing the sheet of sandpaper
Accordingly, a set of sandpaper (sandpaper) of different grit: from coarse (marking from 32-H (or P46, ISO) to 25-H (P60, respectively)) to the so-called "zero" (marking from M40\H-3 (P400) to M10\H0 (P1500)).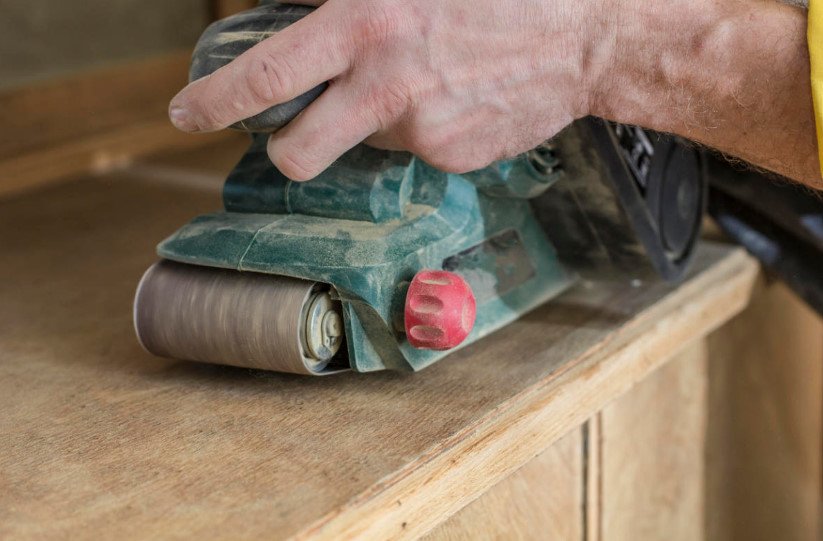 Useful and convenient thing in such a case as the renovation of furniture, abrasive sponge — a piece of polyurethane foam coated with abrasive powder on 1, 2 or all 4 sides. This sponge allows you to grind relief surfaces, such as profile or panel.
For the spraying wax or "French polishing" (final polishing shellac) will require wool or polishing circle from sheepskin.
Solvents
What to choose-depends on the type of paint, read the instructions on the package carefully. The manufacturer will indicate which solvent is suitable for this product.
Putty, acrylic sealant, wax
They may be necessary for sealing chips. Purchased depending on the condition of the repaired furniture.
Primer
Used for the start of surface treatment. The choice depends on the type of final coating (paint) and the material of the object being repaired.
Glue
For furniture made of wood or its derivatives suitable adhesive stationery and other varieties. Convenient and adhesives such as "liquid nails" – see the label instructions on what materials they are glued.
The stretch film
An indispensable thing: to close anything from spray, wrap the brush to wet paint during the break, masters coffee. The film can be laid in a bath before pouring paint into it. Then you do not need a lot of containers for different colors: when the paint is over, just throw out the old film, lay a new one and use it further.
To film not fidgeted, glue it with tape to the bottom of the bath. You never know what other needs may arise-stretch film does not hurt.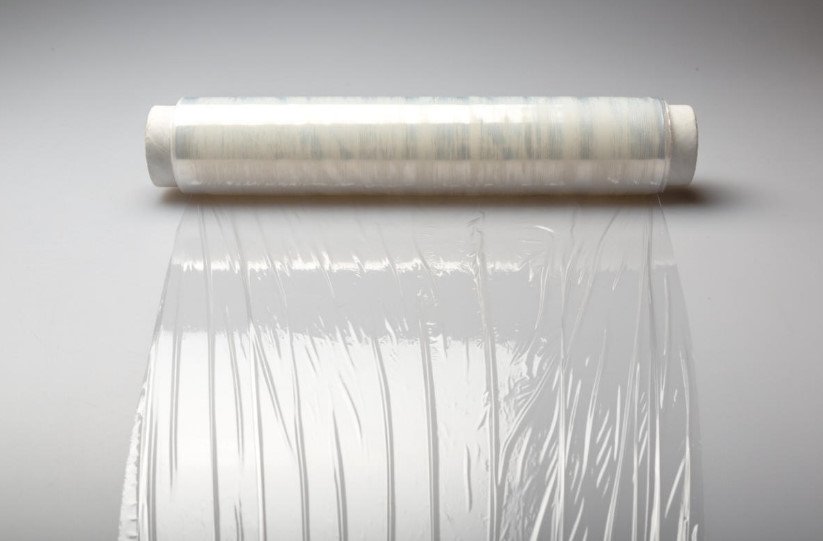 Masking tape
The people who invented Scotch and stretch should be given a monument. Also look for a good one: securely glued, not detached from the applied paint, but at the same time easily and without traces removed when the time comes.
Do not use a stationery transparent tape, it is better to take a paper — painting. Buy tapes of different widths: you never know in advance, which in which case will be useful. And another thing: Scotch is never too much.
Furniture protection film
On sale there is a thin film with a sticky tape on the edge. Sold in rolls of different length and width. The film is thin and electrified, it easily fits objects, reliably protecting them from paint, and the sticky tape considerably facilitates concealment.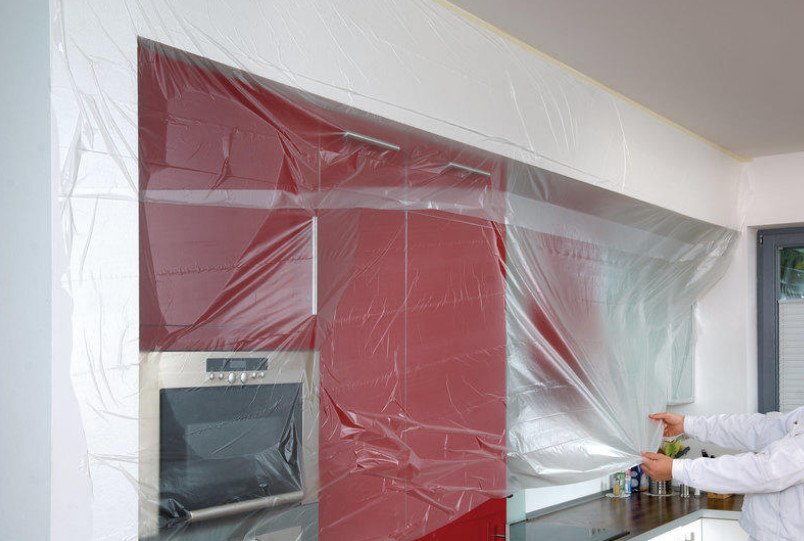 Piece of cardboard
Roll back the roller, try how the paint falls and just to be where to put the brush. Cardboard always has a use.
Spatulas
For such local works as repair and painting of furniture, it is most convenient to buy a set of so-called Japanese spatulas. They are small, different size, flexible and elastic, there are steel and plastic.
Why Japanese don't know. They do not have a long handle (can be with a small protrusion on one side or completely without a handle) and a straight flexible blade, so they are convenient to handle complex surfaces and work in hard-to-reach places.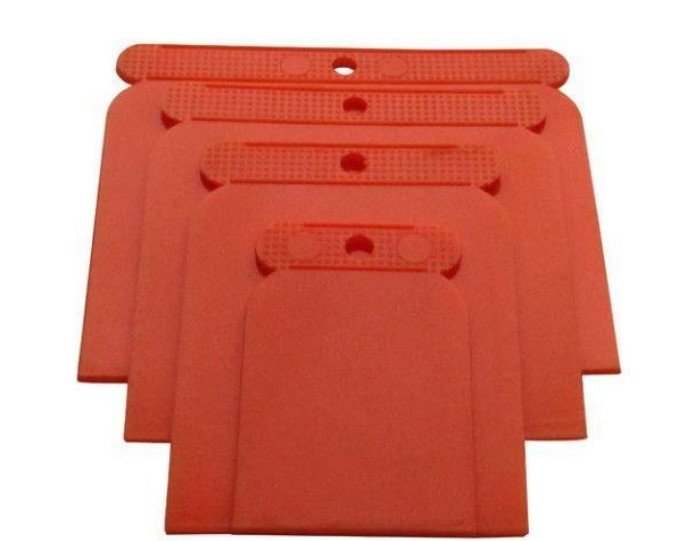 Except these spatulas, probably, rubber — too small size will be useful. Perhaps, for some works you will need the tools of an artist or a sculptor — small spatulas called palette knives.
Rag
To wear the old cotton cloth, for example sheets. For those who like everything to be beautiful, there are special napkins in the shops.
Sticks for paint mixing
It would seem that this device is a trifle, however, as practice shows, at the most necessary moment at hand there is nothing suitable. Perhaps that is why there are special sticks for mixing paint, wood and plastic.
However, not worse will be homemade or ordinary school ruler. If you use as a tool from the first point of the screwdriver, buy a nozzle-mixer for paint, they are small. Although chopsticks would still stock up.
Knife
Need a mock or construction with interchangeable blades. They come in different shapes and widths. It is useful to immediately purchase and blades to replace.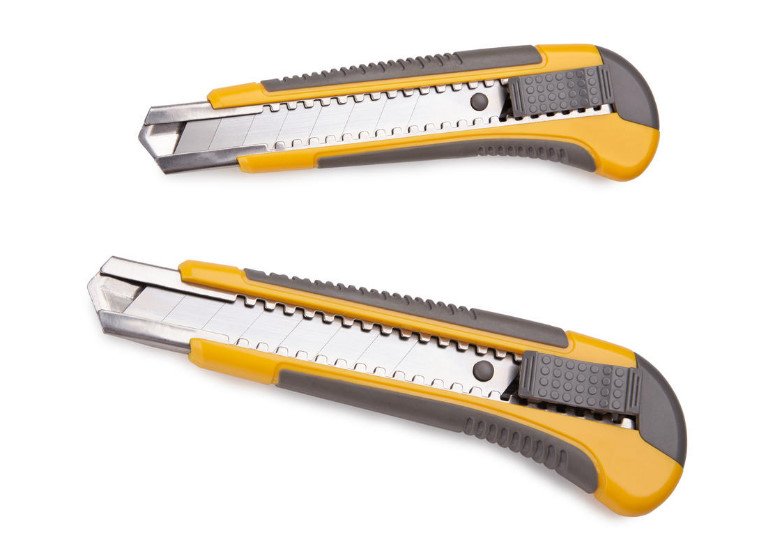 Remedies
Do not neglect your health, no beautiful wardrobe is worth it. Buy a respirator to protect the respiratory system from dust and chemical odors, choose clothes that do not mind to get dirty, including a hat that will protect your hair from splashes of paint. And gloves — it is better to use rubber, tight-fitting hand, for example, medical.
Now you are fully armed and can quite professionally paint any wardrobe or what you see fit.
Good luck in your creativity!