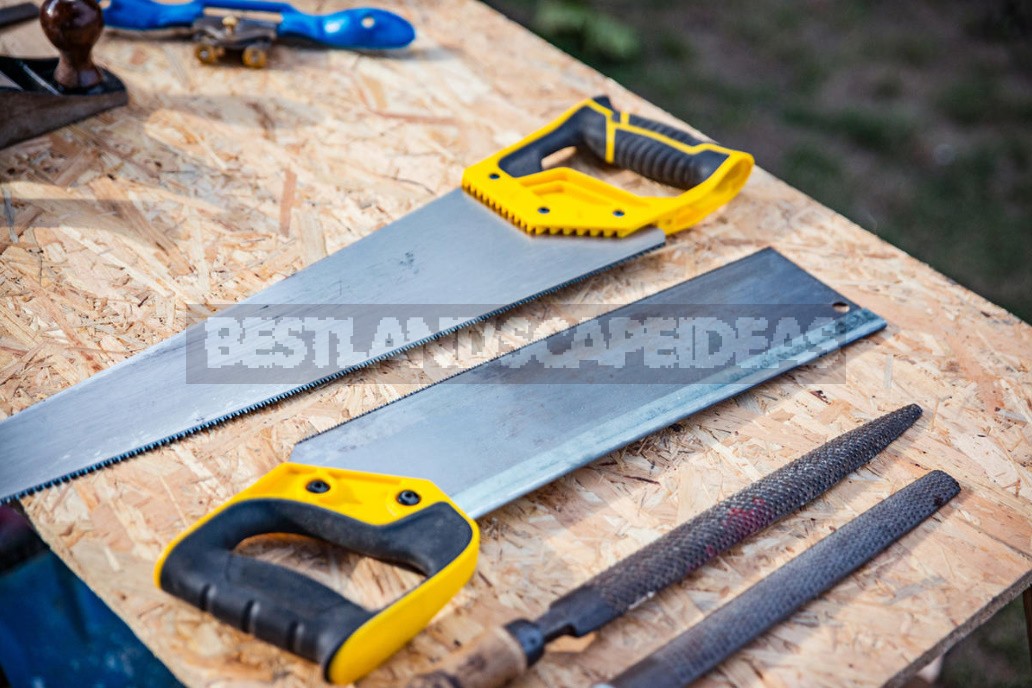 Have you ever had this: at the most inopportune moment, your favorite hacksaw blunted, and then just the construction of a pen for chickens is in full swing and you can not do without a saw on wood?! What to do? It is logical to assume that any work that requires special knowledge and skills is better to entrust to professionals, right?
But sometimes this is simply not possible: either the master of the desired profile can not be found in the district, or he estimates his services exorbitantly expensive! There are two ways: either buy a new tool, or try to revive the old one on your own.
In order to avoid bitter disappointment, keep in mind: the first time it is unlikely to be able to cope with the work perfectly (and this is natural), only with time you will fill your hand. And again: I do not want to offend anyone, but I still urge you to really assess your strength and abilities. Some people are simply not allowed (and therefore not safe) to work with a cutting tool, others have no idea how to hold a file in their hands or approach the clamp. And there is nothing terrible or offensive about it — everyone has different abilities. For example, even if they promised me a lot of money, I won't do anything related to electricity. The most I can do is replace the light bulb.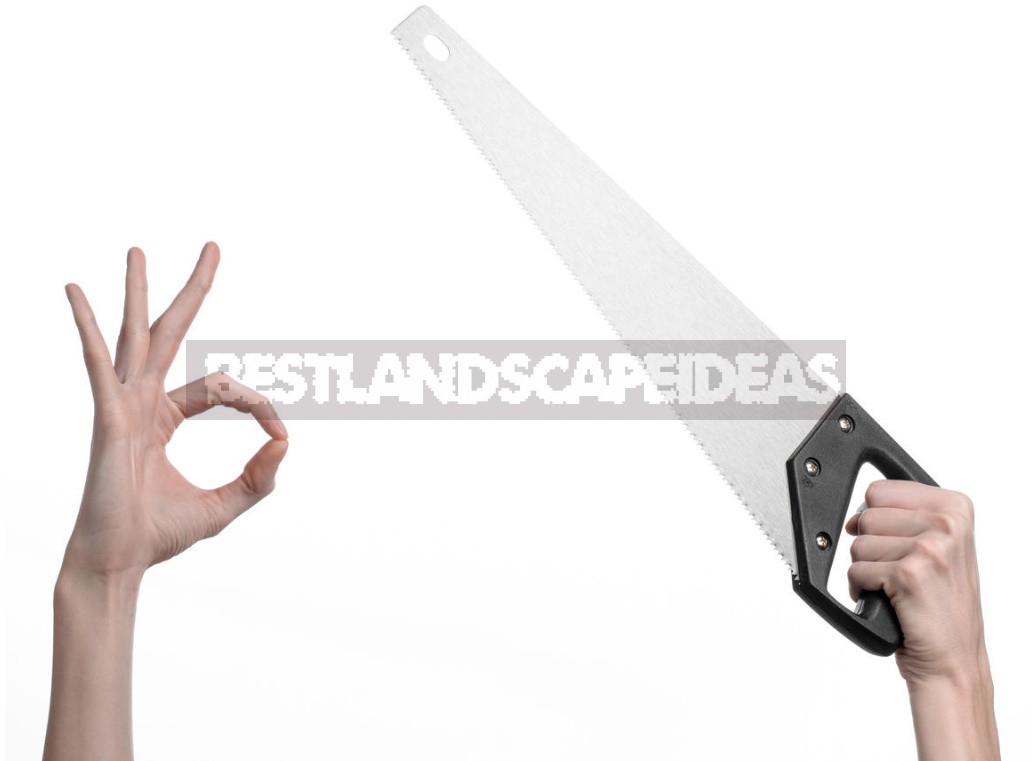 In General, if you have doubts about your abilities or simply do not want to comprehend this science — it is better to buy a new tool immediately: your nerves will be healthier, and your hands (it is easier to get hurt when sharpening a saw). And if you want to try — why not!
What you will need to sharpen the saw
The saw will need to be securely fixed:
in a homemade device (it makes no sense to describe them, on request, any search engine will give you dozens of options);
in the grip;
with the help of clamps (there is no limit to the resourcefulness of summer residents: once I managed the role of a clamp perfectly with an ordinary meat grinder).
Prepare all available files and files with different notches: then you will be able to choose the right one at a glance, and in the meantime we will select the appropriate size for the teeth.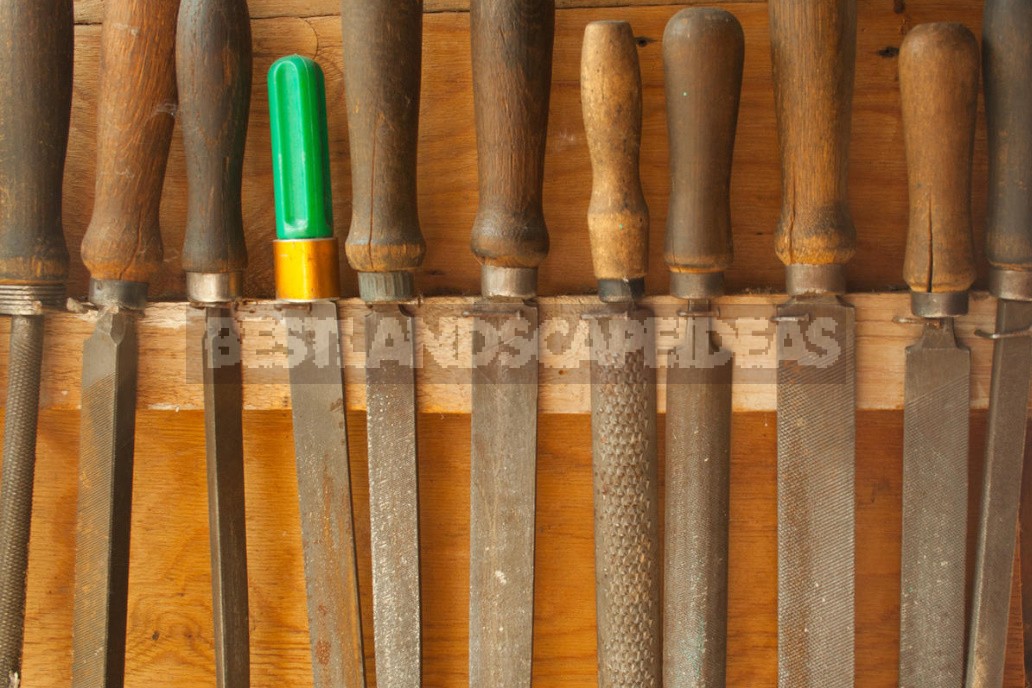 You will also need pliers — for wiring. In General, it is recommended to plant the teeth using special devices. But I didn't have any, so I made do with an eye gauge and pliers.
What if it doesn't work?
Honestly, I can't help thinking that there is too much unnecessary fuss around sharpening the saw, in fact, there is nothing complicated in the process! Yes, you need attention, a good eye, patience and accuracy, but these are not unique qualities, they are necessary in everyday life, and are certainly inherent in most summer residents. And then, if you sharpened knives, you can not say that you start a career from scratch — some baggage of experience you already have.
The easiest way to sharpen and distribute a saw on wood
Wiring: if the saw teeth are formed, the wood will constantly bite the canvas-torment, not work! If you notice this for your assistant, you know-her teeth need wiring.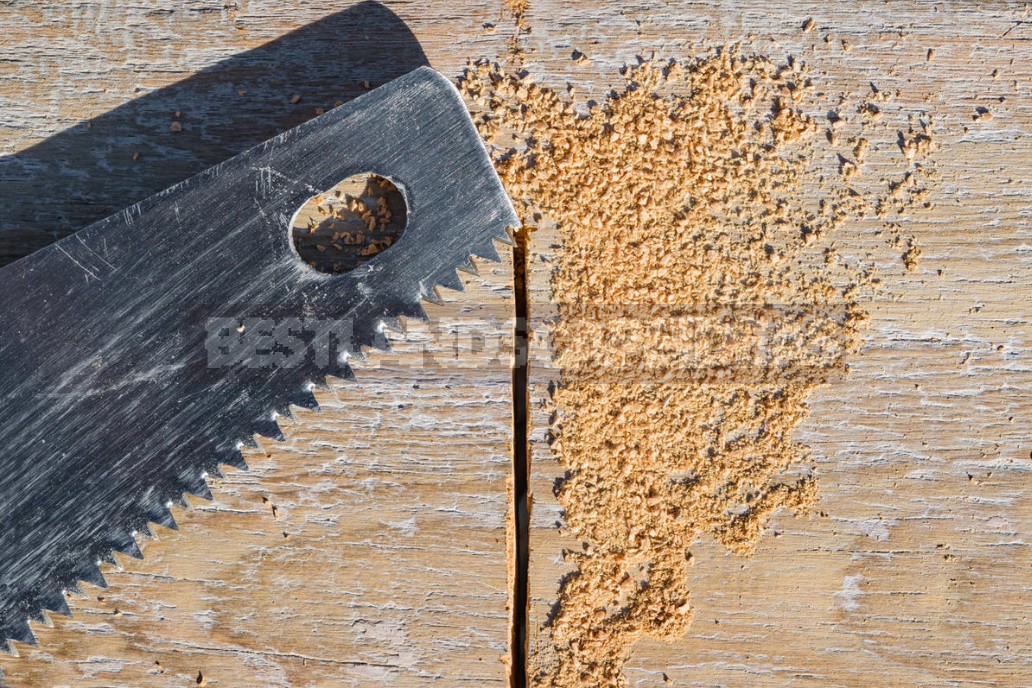 For example, let's take the simplest type of teeth — dagger. Fix the hacksaw with the teeth up. Even if the saw is very blunt, look closely: at least the minimum signs of wiring remain and the teeth are alternately distributed in two rows. Use pliers to gently hold the top of the tooth and carefully increase the angle of inclination. For dry materials, the optimal value is 0.3-0.5 mm, for raw wood-0.5-1.0 mm. If the saw is one for all occasions, dilute by 0.5 mm, and this will be enough. Most likely, you will not be able to line up the teeth on a string, some may be issued from a row, and we do not need it. To put the upstarts in place, reduce the vise plates, leaving a distance between them equal to the size of the wiring, and stretch the canvas between them.
Sharpening: it is convenient for me to first sharpen all the teeth in one row. I try on how it is more convenient to stand up to withstand the angle of the file to the hacksaw blade (60-70°). First, I pass one side of the teeth (everything is standard here: I count the number of cuts, I lead the file on the metal only in the direction from myself, making the same effort), then I sharpen the other side, trying to make the top as sharp as possible. Then I turn the saw over with the other side and similarly sharpen the teeth of the other row.
It sounds terribly difficult, especially if you take up the case for the first time, but I have a secret that helped me not to deviate from the plan, probably useful to many novice sharpeners.
And the casket just opened
When I was going to sharpen the saw for the first time, naturally, I first went in search of information — how to do it according to all the rules. I spent a lot of time, but still the process was not clear to the end. Almost desperate, I took the saw and began to carefully examine the teeth at the handle (there they remained in their original form, not deformed by my hard work).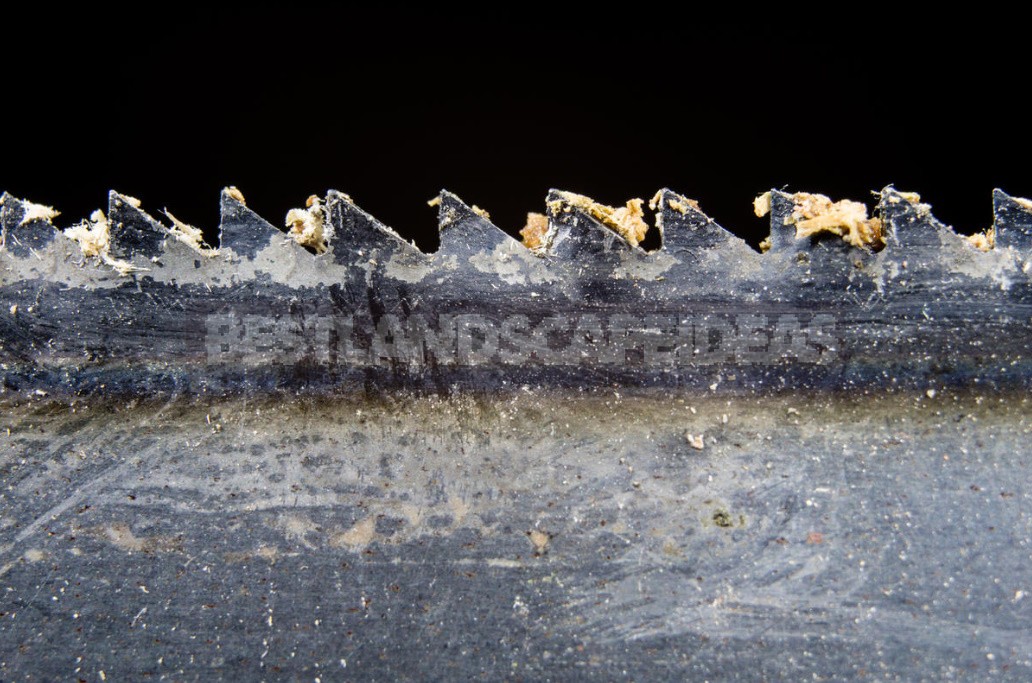 Then she took a flat file and applied it to the cutting edges. And then an incomprehensible theory (degrees, angles of inclination, external and internal rows, edges, etc.) somehow developed into a whole picture, I realized what and how I should do-as if someone had flipped a switch. Even without holding the saw in a vise, I immediately tried to sharpen a few teeth, and the soul of the seeker sang-it turned out!
Why do I tell you so much about this episode? So after all, all saws are different, there are many types of teeth, and it is impossible to tell about the nuances of sharpening each in one material.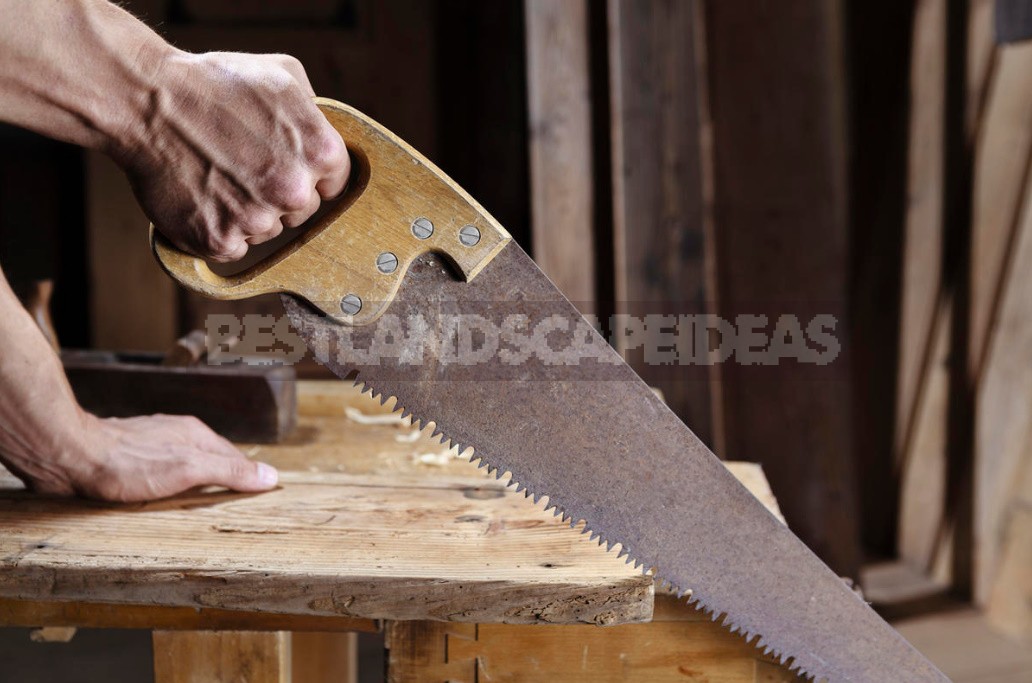 But now you know the principle by which you can find a common language with almost any saw!
If sharpening is not your profile
There are exceptions to the rules, but without them… you will not be able to sharpen saws with hot teeth. But do not rush to be upset: they are much longer than usual remain sharp even with constant intensive loads. For example, I would not refuse a hacksaw Gross PIRANHA: this is just the rare case when a universal tool is not inferior in quality to a special one. Teeth with three-sided laser sharpening will cut wood, chipboard, fiberboard and PVC equally easily and smoothly. Of course, both the ergonomic shape of the handle and the Teflon coating of the canvas are important: women still have less strength than men, so we value these qualities of the tool.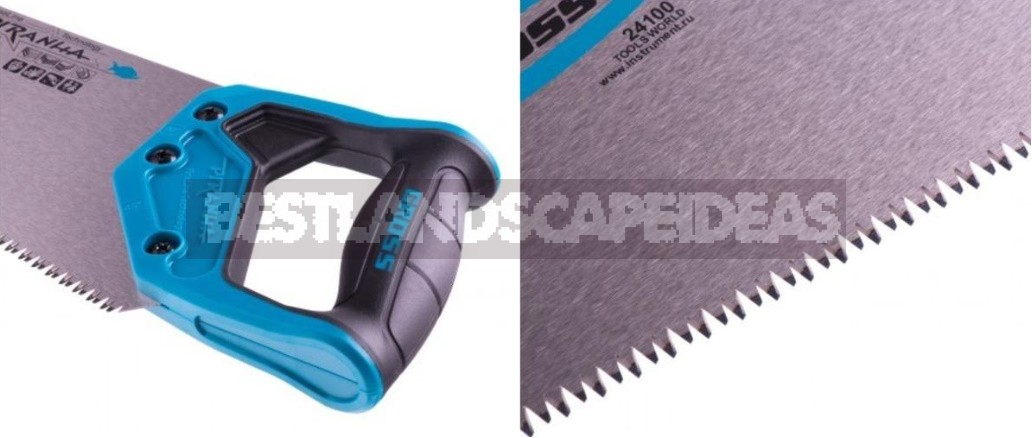 In the company of the first saw, it would be good to take another one. The folding saw for wood Gross PIRANHA will be irreplaceable in the garden: it will help to get rid of dead wood, it will be useful for pruning large branches of trees (teeth with laser sharpening leave a smooth edge of the saw). If you start a repair, it will not let you down: it will cut wood, plywood, fiberboard, PVC with the same ease. It is also convenient to take a folding saw for a picnic or outdoor recreation.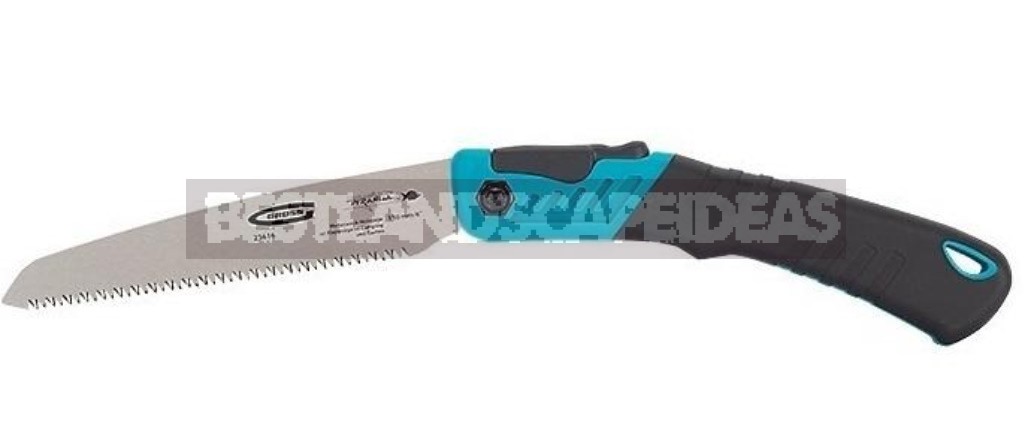 If you are preparing firewood, you can not do without a two-handed matrix Master saw. Those who have had to saw logs will confirm that the work is not easy, so a good tool is especially important.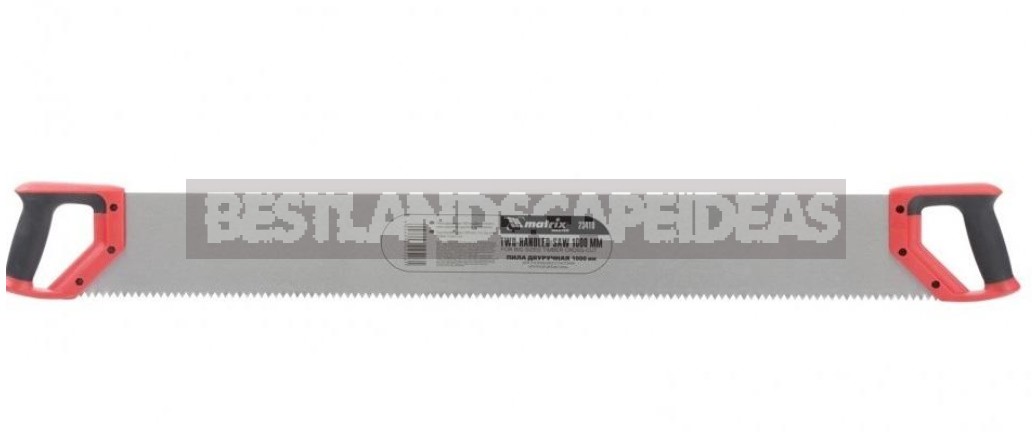 This saw is designed specifically for working with a large array: a long blade, large hardened teeth with 2D sharpening and comfortable handles will make heavy physical labor as easy as possible. That is, even teenagers, elderly people or fragile women can turn a log into logs.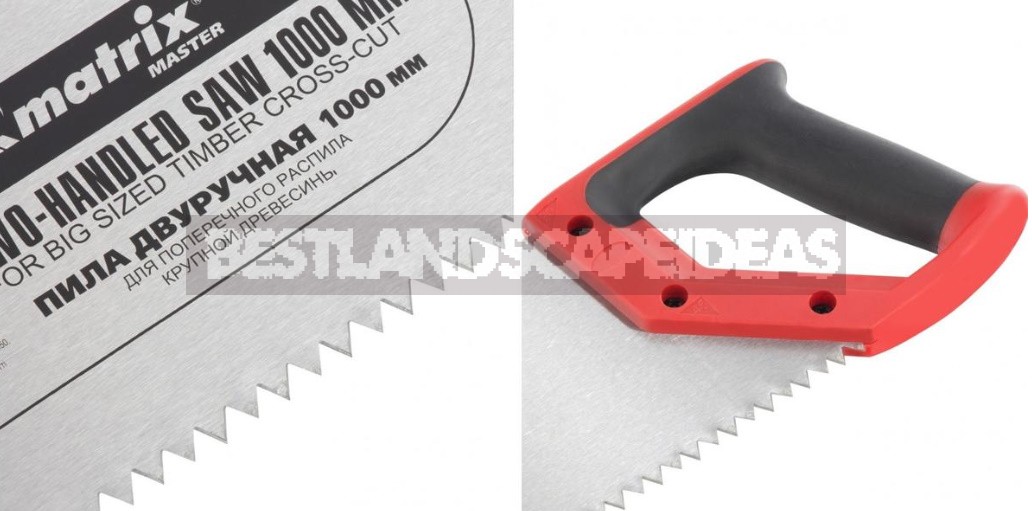 Perhaps my method of sharpening and distributing a saw will seem rude to someone and I will never be able to sharpen a carpenter's hacksaw, but I am not going to learn this profession yet.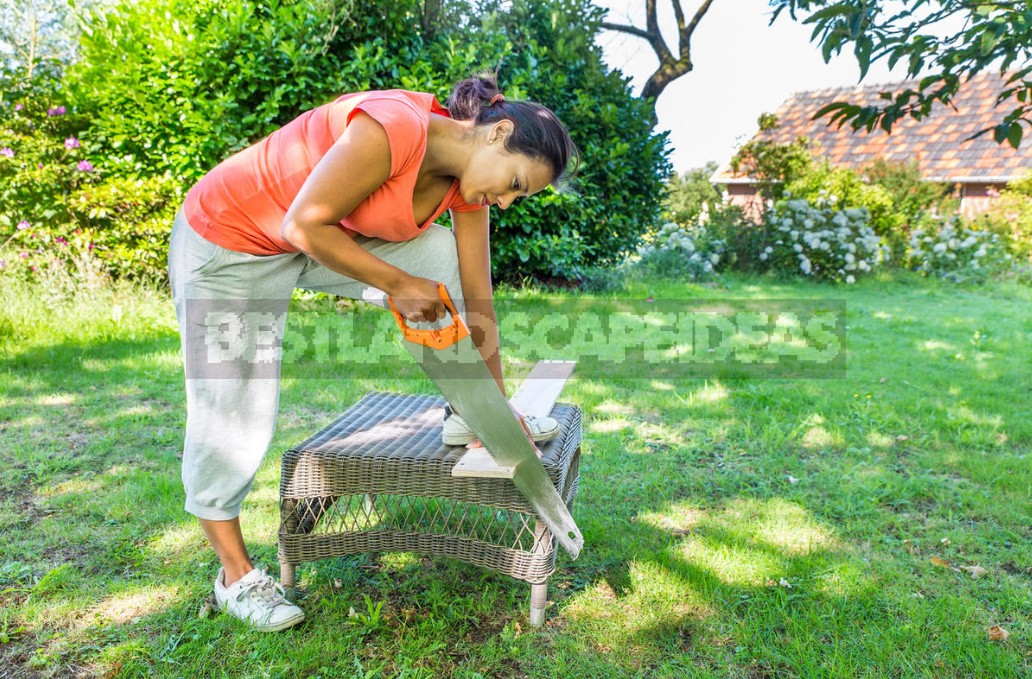 And to work on a suburban area, you can sharpen the saw with your own hands, tested in practice! Dear ladies and gentlemen, have you ever encountered the need to sharpen a saw? Share your way of holding a file in the comments.