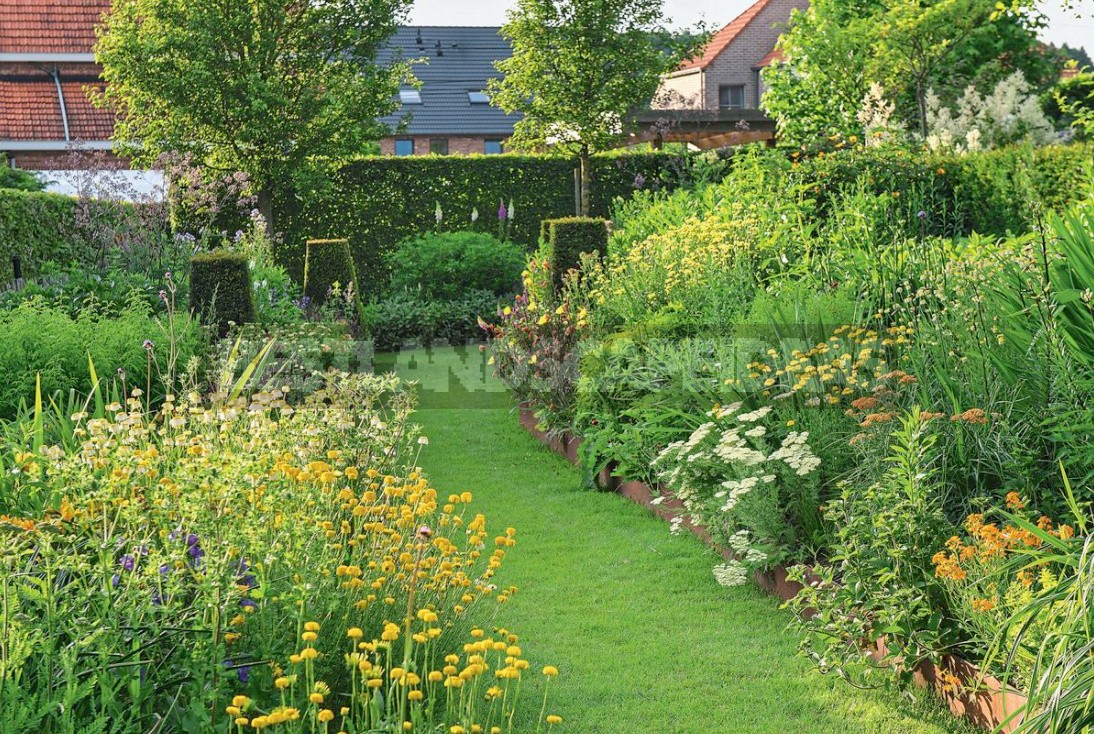 In the photo: Oenothera and Anthemis tinctoria in different yellow tones look great against the background of green leaves and dark hedges.
Plants of Sunny color invariably become favorites of the flower garden and the pride of the terrace, because their cheerful radiance increases the mood by several degrees! Learn how to "fit" yellow beauties into the garden's appearance as harmoniously as possible.
It's no secret that every year the fashion for color changes. Yellow won the battle for hearts this season. Popular magazines, such as Elle and Cosmopolitan, vying with each other to give advice on how to dress stylishly in the current trend range and what is best to combine it with. The garden design was also affected by the trend.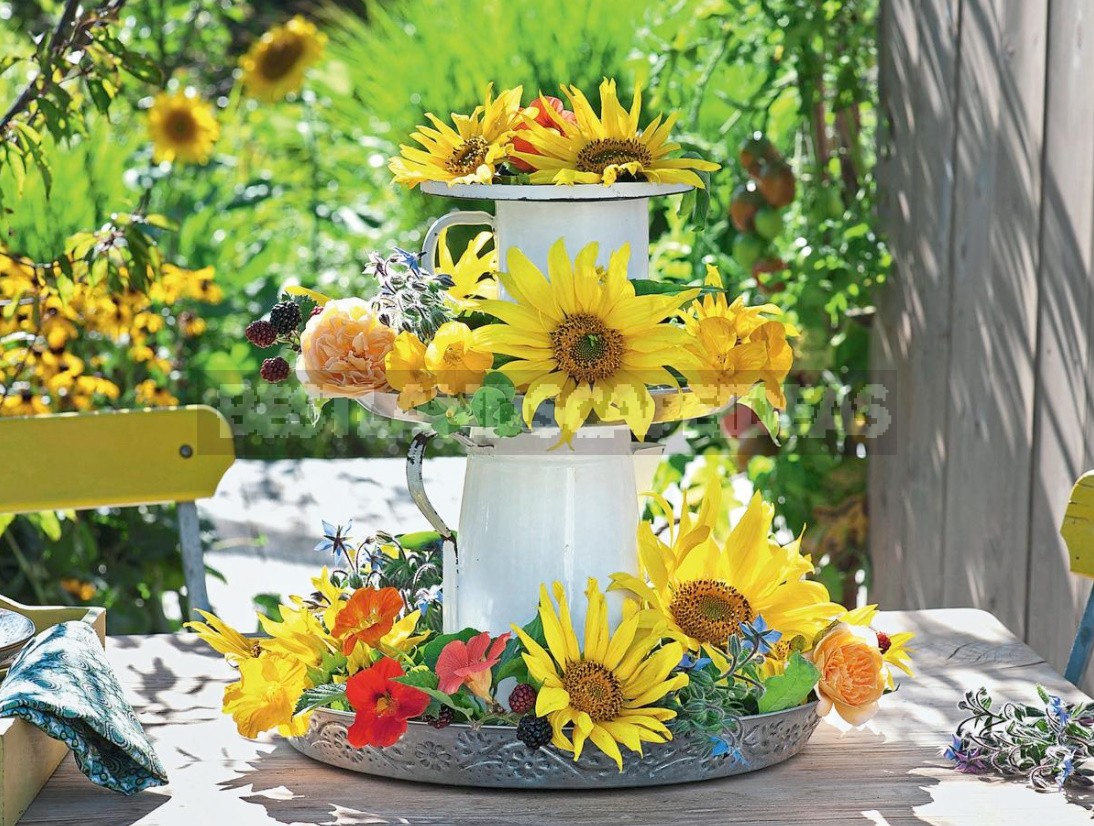 However, as in the case of clothing, it is considered that yellow is capricious and requires special attention in the selection of a harmonious accompaniment of another color.
In the photo: Brugmansia in pots look very spectacular in late summer, when their large flowers bloom. Ready to disembark: Coreopsis 'Moon Beam' and 'Zagreb', sage 'Adrian', Oenothera pilosella, Echinacea paradoxa, Oenothera 'Whirling Butterflies' and Achillea 'Taygetea'.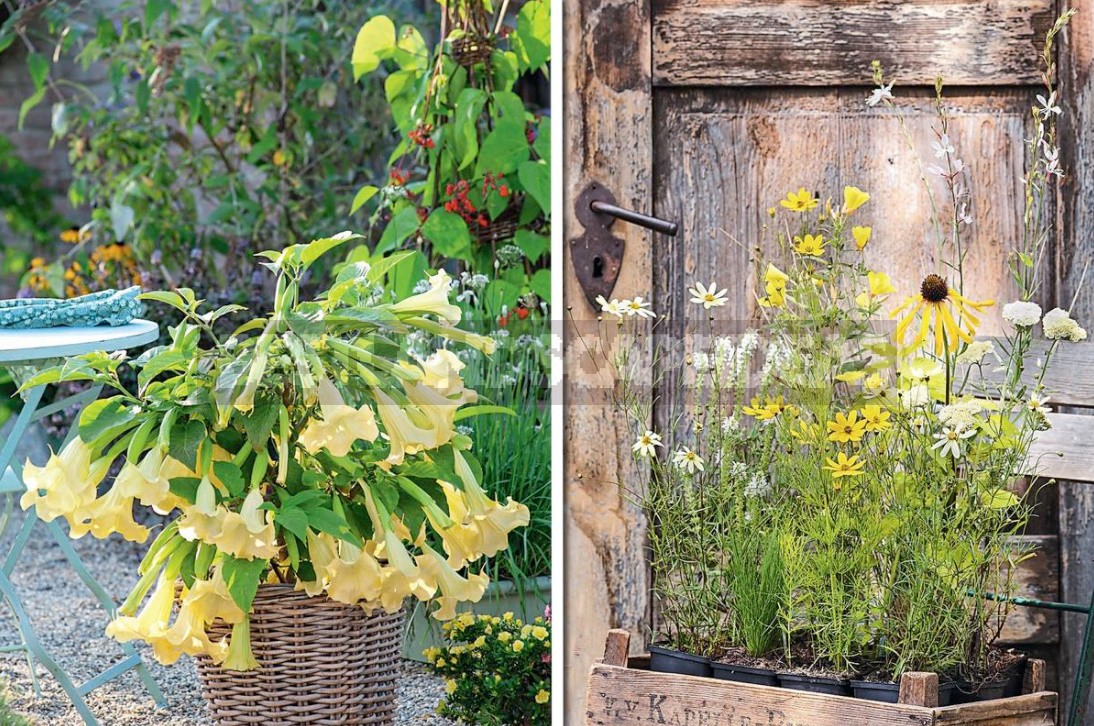 But why complicate things? We will tell you in tandem with which representatives of the flora solar creatures look best. Moreover, the natural flora successfully competes with the man-made and textile world in terms of the richness of its palette.
Pictured: Achillea 'Golden Plate' the company was made up of Verbascum nigrum. Citrus plants, such as Citrus myrtifolia, give the terrace a southern flair.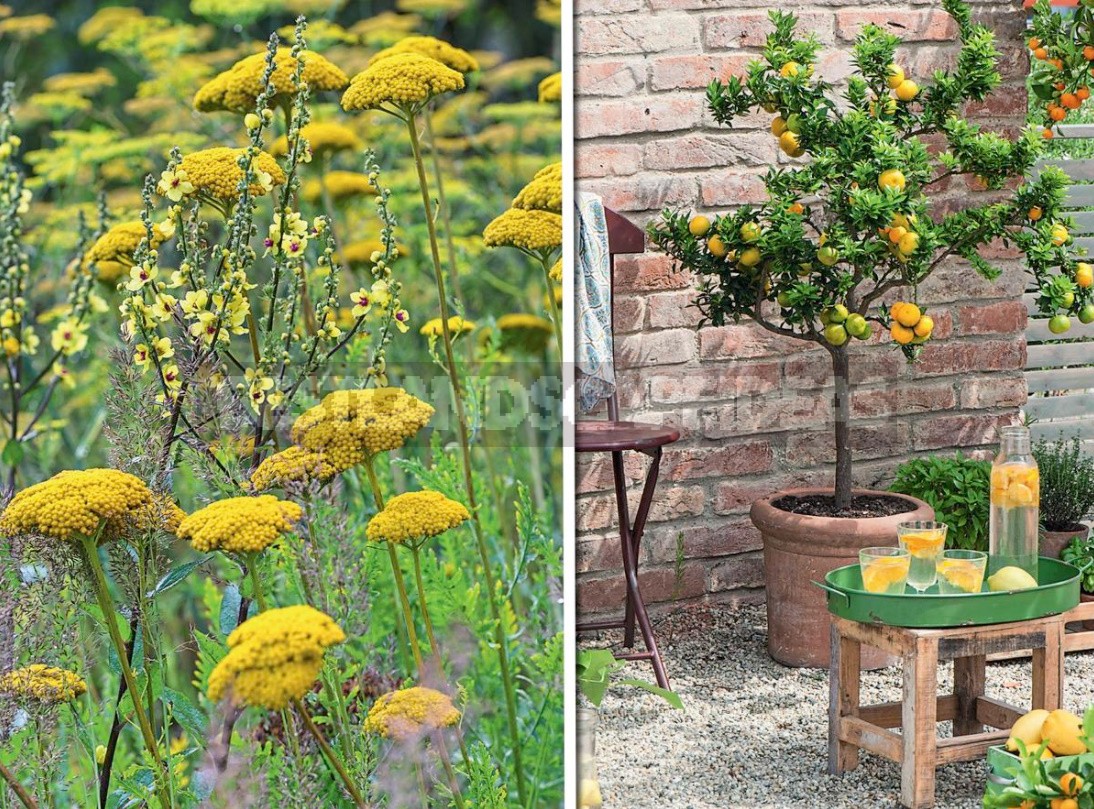 The simplest and at the same time the most refined solution is to combine yellow plants with a white — flowered partner. In late summer and early autumn, ideal candidates are, for example, Phlox amplifolia, Achillea ptarmica or white dahlias.
In the photo: the jug organically looks like a bouquet of white dahlias, yellow Tropaeolum, Foeniculum umbrellas, yellow and orange Calendula, and peach roses. The mini-bouquet in a mug is designed in the same style.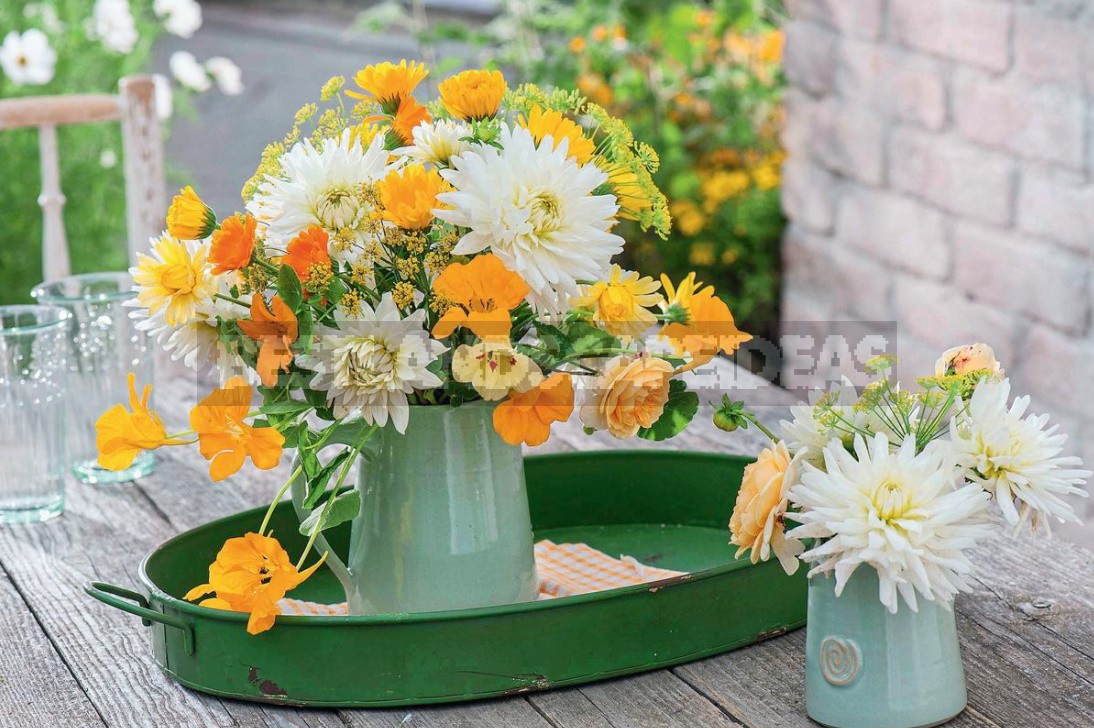 Also very organic Sunny flowers look in tandem with white with a yellow center, for example, with a rose 'Sternenflor'.
In the next photo, a bouquet of white Phlox, yellow rudbeckia, delicate Oenothera and openwork Solidago cherry on the cake are thick-mahogany roses.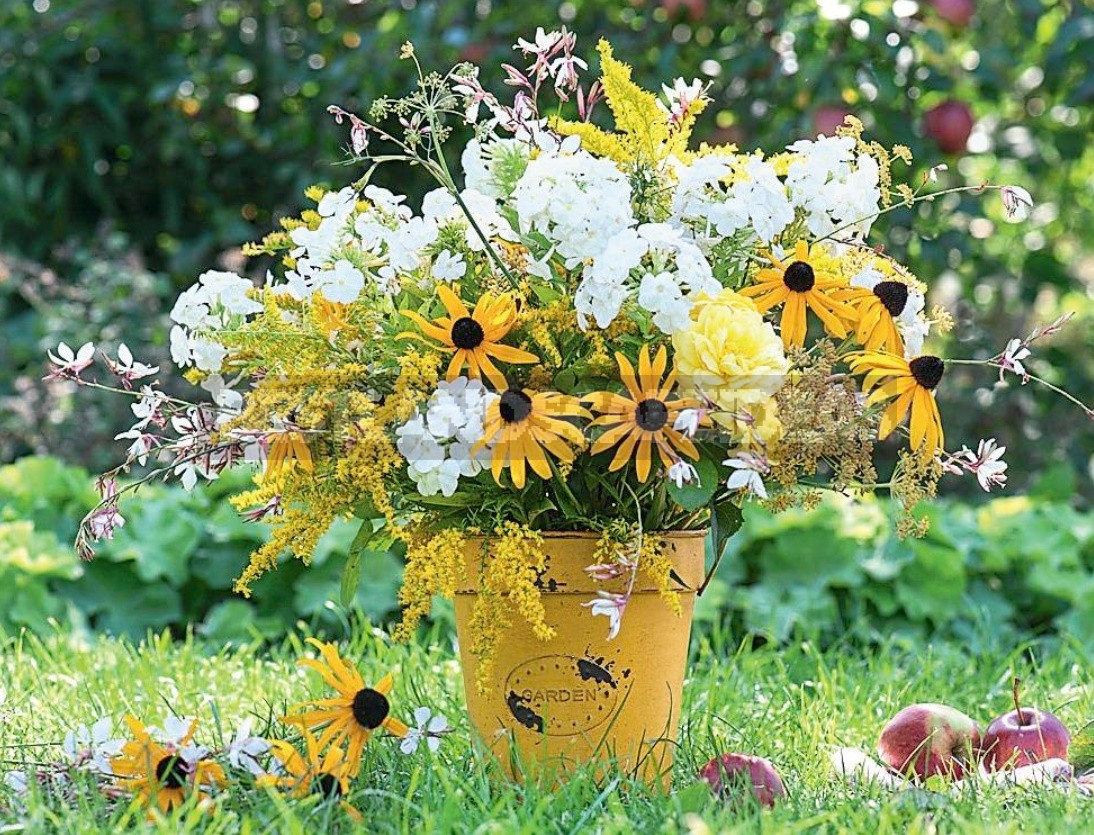 Fortunately, you won't have to look for a suitable bright neighbor for an autumn flower garden for a long time — Agastache and late-blooming asters are rich in the whole range of purple shades.
Do you want to give the flower garden a touch of nobility and sophistication? Connect our heroes with silver-leaved partners such as wormwood, Eryngium giganteum, Perovskia, sage or lavender.
Pictured: the zinc bucket has become a suitable catwalk for Helichrysum italicum, grey Santolina chamaecyparissus and green Santolina rosmarinifolia, Lobularia and sage 'Rotmuhle'. Salmon daylily and red-leaved Lysimachia 'Firecracker' bring variety to the yellow flower garden. Coreopsis 'Grandiflora' blooms in the center, with Oenothera in the foreground.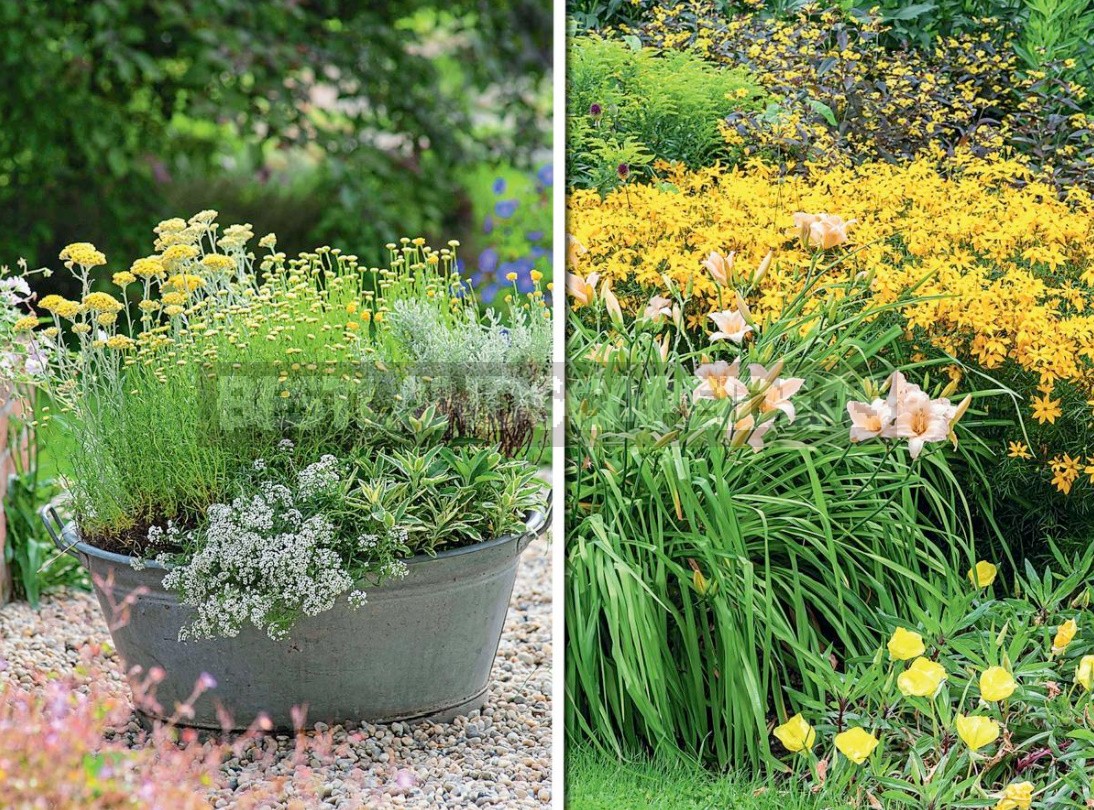 By the way, plants with yellow flowers and silver-gray leaves, such as Helichrysum, Santolina and Cota tinctoria 'Susanna Mitchell', are more versatile — this color makes them suitable for any planting.