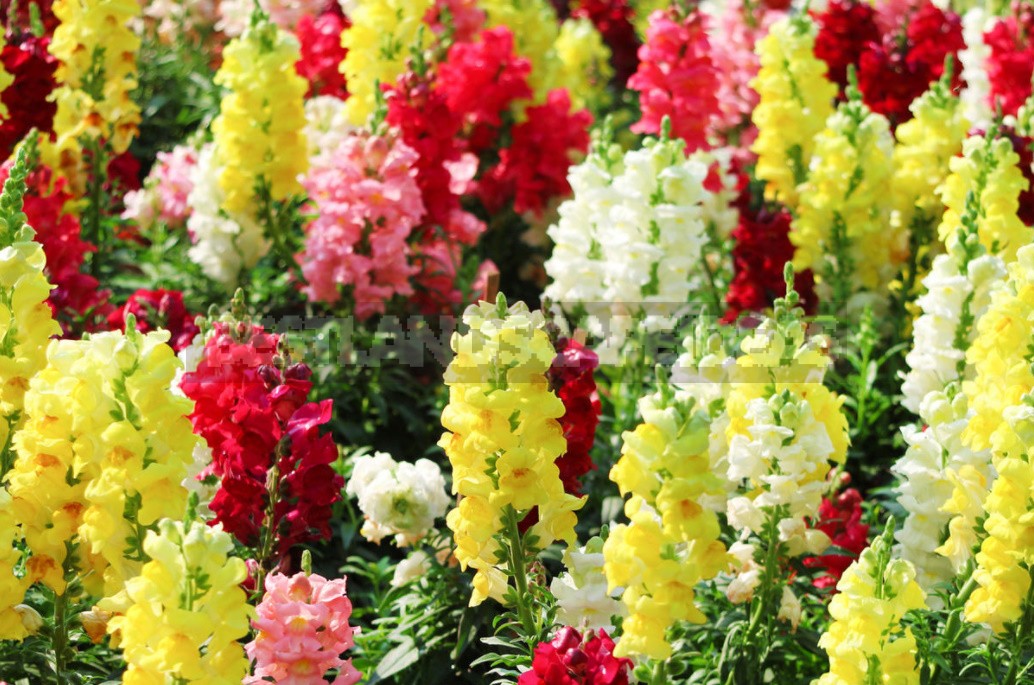 Undoubtedly, to make a garden healthy and beautiful, you need knowledge and experience. However, there are plants that are unpretentious and undemanding. Even a novice gardener can easily cope with their cultivation, and the result is a very decorative and picturesque flower garden. Consider 3 perennial and 3 annual plants that meet exactly these requirements.
Perennial plants
Perennial ornamental plants can be considered a real lifesaver for the gardener. Annuals may fail to seed, weather conditions will be unfavorable — and well-wintered perennials will always save the day.
Nepeta
One of the most reliable perennials. If you compare it with lavender, it is safe to say that it is a good alternative to this plant. In the middle lane, the cat breeder spends the winter on a five-plus and therefore will never let you down. This plant goes well with other flowers. For example, it is a good companion for roses. Together, they look just great!
Nepeta is very easy to grow: it is drought-and heat-resistant, does not require special attention. If you forget to water it, it will wait for you to find time to take care of it. Bred Nepeta with different colors of flowers. They are white, pink, but the most magnificent look purple species. The size of this plant reaches 50 cm, but on sale you can find dwarf varieties that grow from 15 to 25 cm.
Phlox paniculata
Previously, it could be found in almost every garden. Phlox paniculata are early, medium-term flowering and late. Using only this plant, you can create a flower garden of continuous flowering from June to the end of September. The flowering period of this phlox is quite long, it is only important to remove the drying inflorescences in time.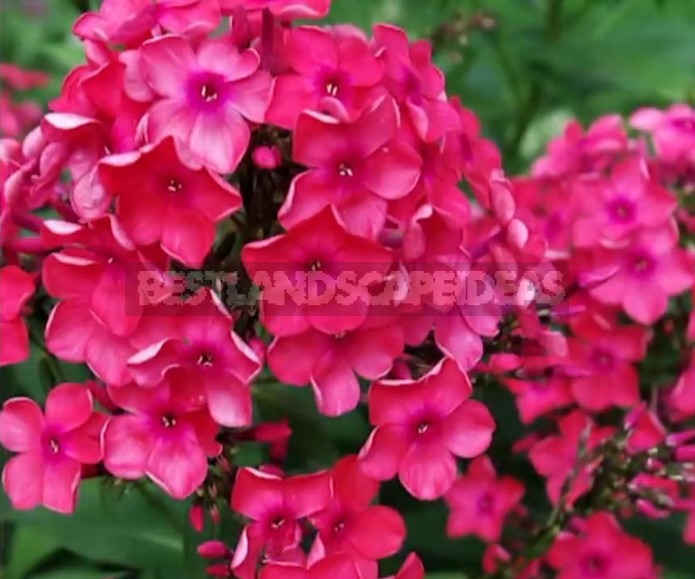 Breeders love this plant very much. There are a huge number of varieties in a wide range of colors. Some varieties have a subtle aroma, others smell very bright. The height can be from 50 cm (in miniature varieties) and up to 120 cm.
Gaillardia
This plant has won the trust of gardeners for quite a long time. In gardens, tall varieties that have become common are more common. But to date, a lot of low-growing varieties have been bred, which have a fairly compact bush size (35-40 cm) and bloom throughout the season.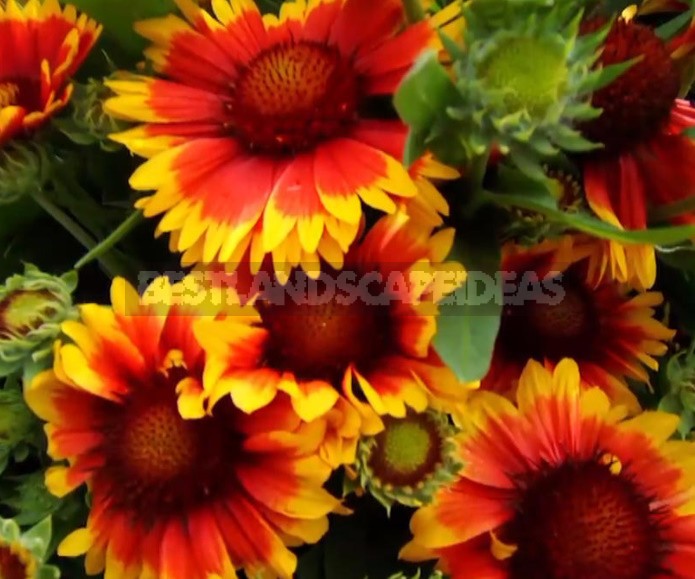 An interesting variety of 'Arizona Sun'. Despite its compact size, this variety has a flower diameter of up to 10 cm, which looks incredibly beautiful. Gaillardia is unpretentious, does not require special attention, prefers open hot places.
Annuals plants
The choice of annuals is now simply huge. We offer you plants that are elegant, unusual, easy to care for, but at the same time have a grand appearance.
Heliotropium
I would like to start with this, by far the most popular plant. Spectacular, bright, inflorescences reminiscent of lilac … Foliage juicy dark green, flowers-rich purple. The height of the plant is 45-50 cm. The unique vanilla aroma spreads throughout the garden.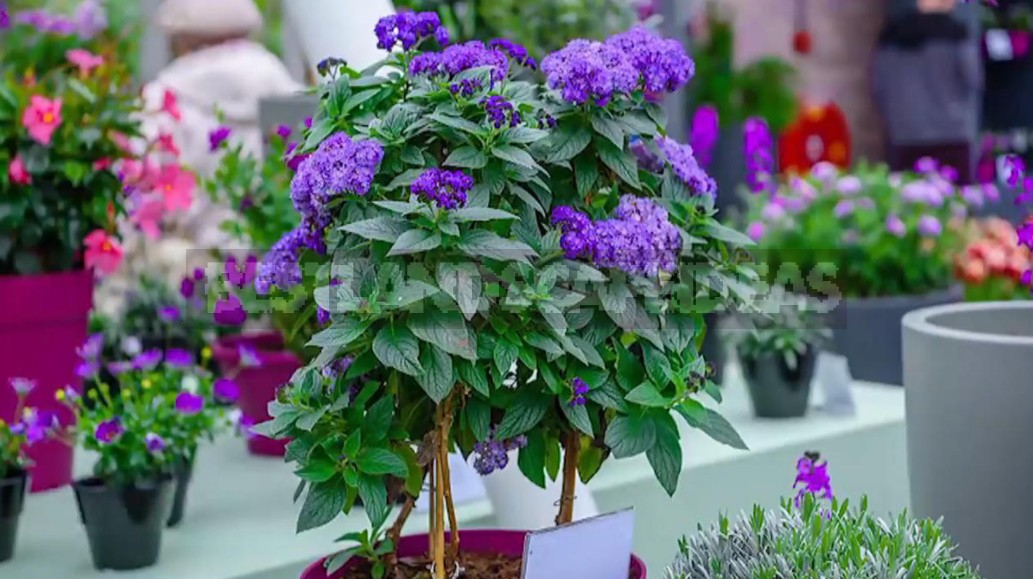 This crop prefers open sunny places and fertile soil. The most successful plants are obtained when growing seedlings.
Antirrhinum
This plant can be deservedly admired: it will never let you down, no matter what weather conditions happen! Antirrhinum will endure all hardships and will please you with a plentiful and long-lasting flowering. Miniature varieties have a height of 10 to 20 cm, and the highest varieties — up to 1 m.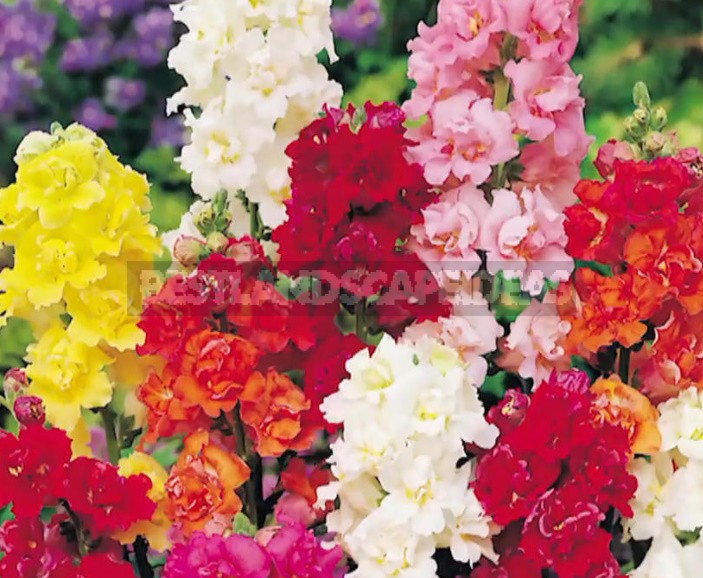 In a mild and snowy winter, antirrhinum preserves the germination of ripened seeds, and in the spring you can see the sprouts of self-seeding. But it's not worth hoping for. In the middle zone and to the north, Antirrhinum is grown as an annual plant-in a seedling way.
Gazania
This is a very elegant plant. Wherever it is planted, whether it is a pot or a flower bed, it will always attract the eye. The height of the Gazania is 25-30 cm, the diameter of the flower is 8 cm. There are a lot of color options for flowers.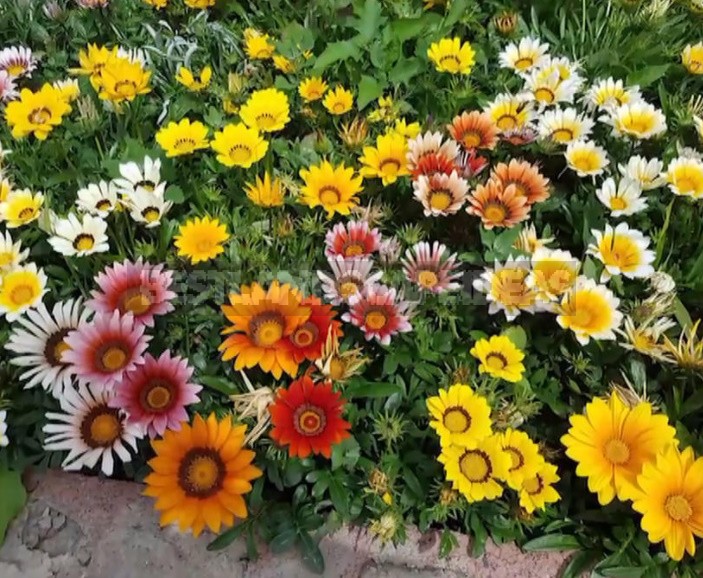 Gazania is a very sun-loving plant, it needs a lot of heat, so you need to choose a raised, open, but protected from cold winds place for planting. Stagnant water does not tolerate, so it should only be watered when the soil dries up.
Decorative plants, which were discussed above, look very elegant in themselves. But you can also make compositions from them that will look very interesting.