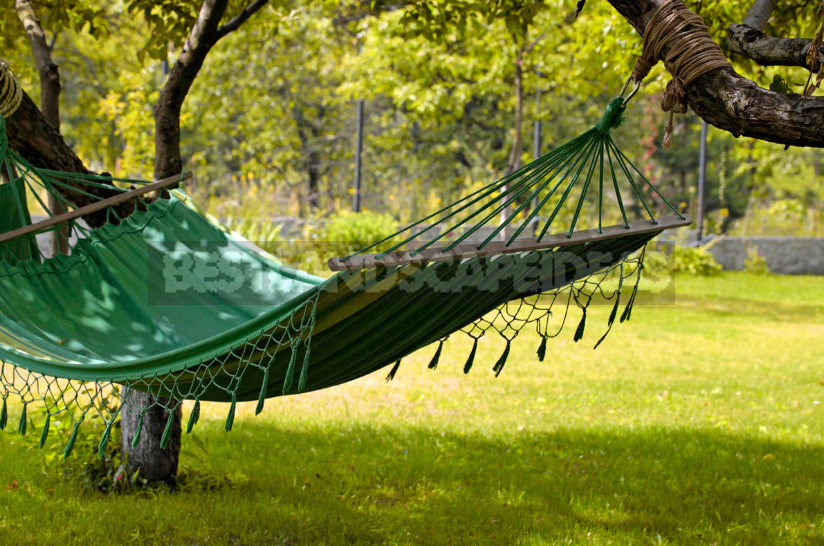 Summer is over, but this does not mean that it's time to forget about the holiday and entertainment. On the contrary, now is the time to think about it, to the next season to be fully armed. For example, pick up furnishings for outdoor recreation.
Furniture in the country is different, its choice depends on the preferences and capabilities of the owner. Someone seeks to follow the latest innovations in the choice of furniture for a country house, the other will take to the country all that is not suitable for urban housing. But there are things that are equally like and fashionistas, and those who do not consider giving luxury.
They seem to be specially created for the summer holiday. It's hammocks. In addition, many variants of such objects of the country situation is not difficult to make yourself.
Historical roots
Hammock is a long-standing human invention. Europeans learned about it from the "Chronicles of Peru", written by the priest and historian of the Spanish conquest Pedro sies de Leon in 1553. And when it was the South American Indians who invented the hanging bed, woven from palm leaves and other natural materials, is not known.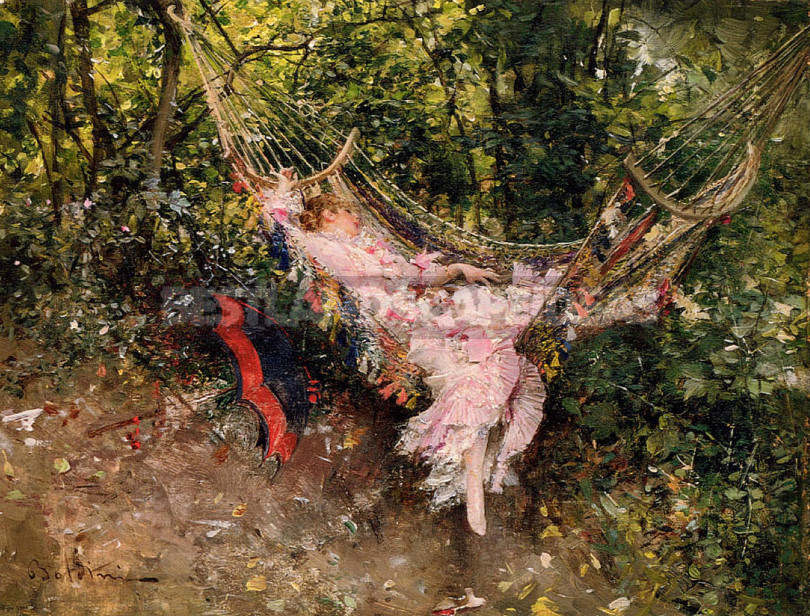 After the Spanish conquest hammocks spread in the Old world: first as beds for sailors on ships, and then as a bed for rest. Since the mid-nineteenth century, the hammock has firmly taken place not only in the forecastle, but in everyday life it is quite the land of the Europeans.
Practicality and functionality
Hanging beds and armchairs are very practical. This bed weighs little and folded takes up very little space. The hammock can be hung on the terrace or even just between the trees.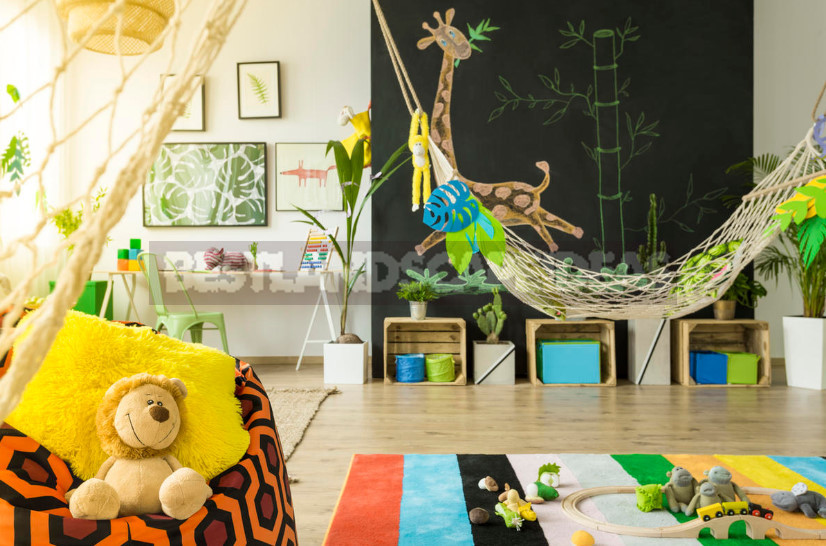 For him there is a place in the interior of a country house, for example, in the nursery or as an extra bed, if guests suddenly arrived more than planned.
Structures and materials
Today, there are hammocks of different designs. And there are almost no restrictions in the choice of materials. I will focus only on those models that are made of fabric or its derivatives.
There are two basic designs of hammocks.
The hammock in the form of a cocoon has no struts. Relax in it very comfortable, it completely envelops the body, relaxing muscles. But to climb and get out of it — a kind of acrobatic exercise, which can be difficult for the elderly.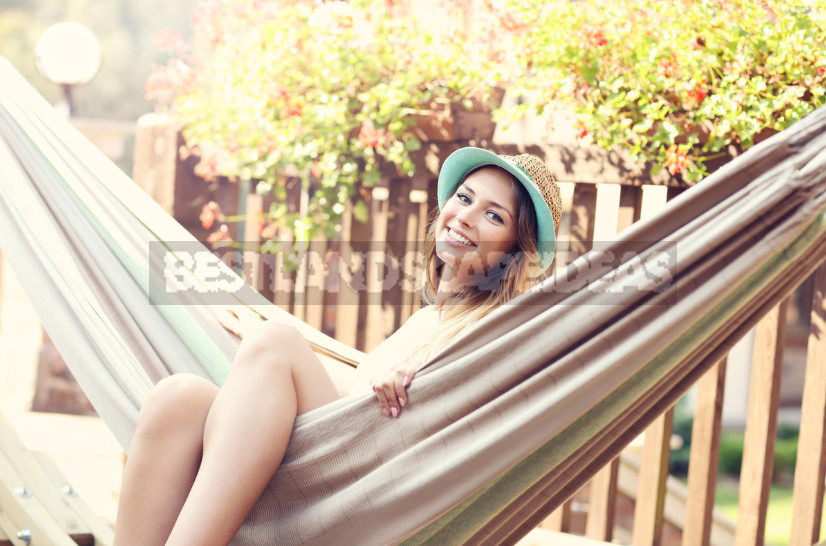 Wooden or metal strips on the edges make it more convenient procedure of laying and standing. In fact-it's a hanging mattress.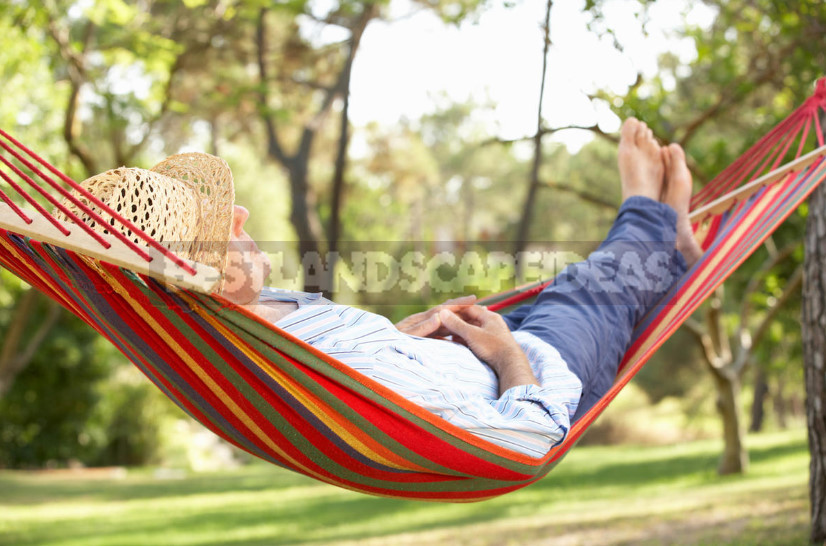 The most traditional option — braided from ropes. The simplest models resemble a volleyball net.
The complex varieties may have a more delicate weave, for example, macramé, crochet.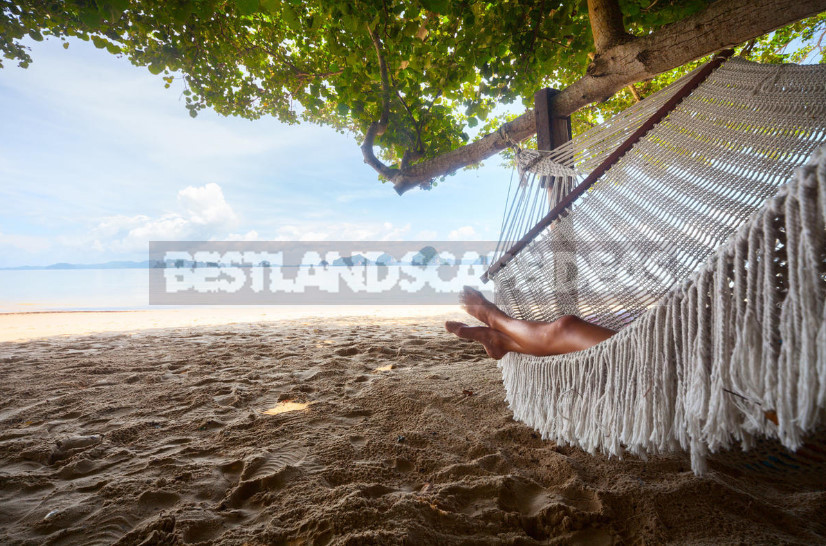 Another common material for the manufacture of suspended beds — fabric. Any suitable, the basic requirement-it must be durable and withstand a load of at least 100 kg.often used denim or so-called mattress.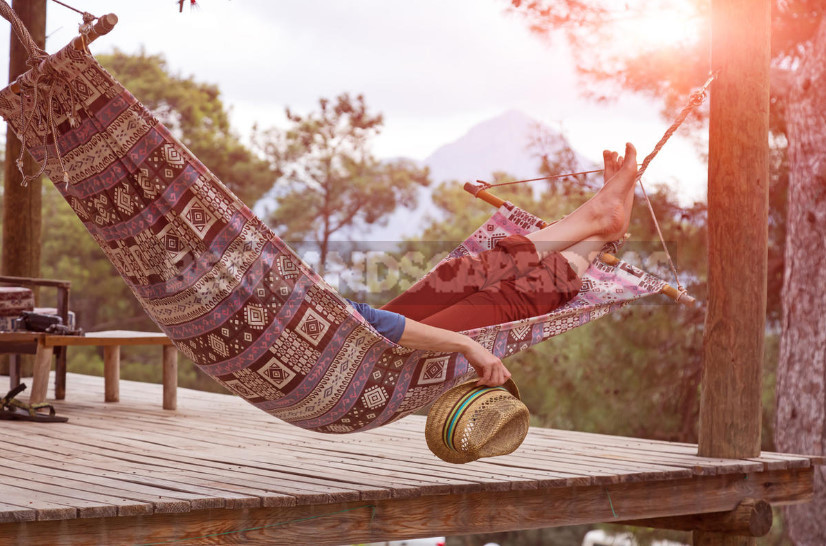 Use case
The hammock can be taken on a hike or a trip. There are special varieties for tourists-a sleeping bag that can be hung. Such models are often equipped with a mosquito net and a small tent-roof, replacing the tent.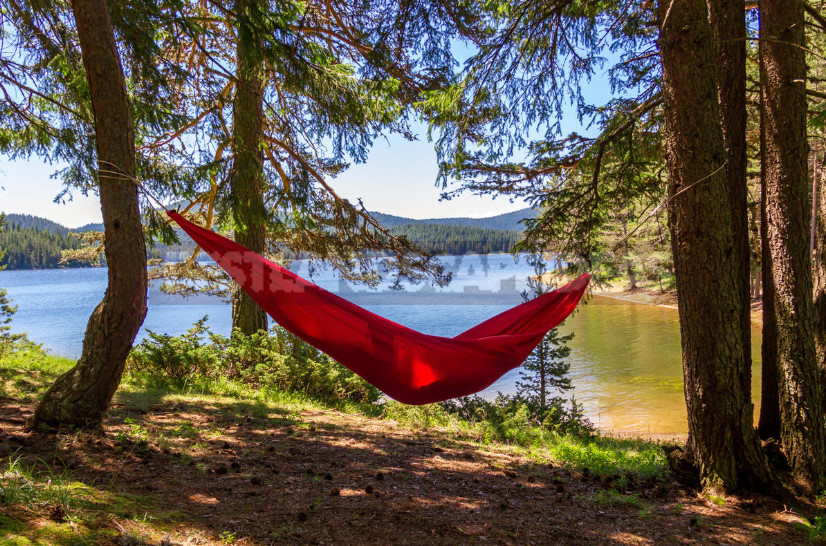 Hammocks are convenient for travel, but they require strong supports located at a certain distance. If you do not plan to go anywhere and are going to relax in a hanging bed in your own country, you may want to pay attention to the model with a frame.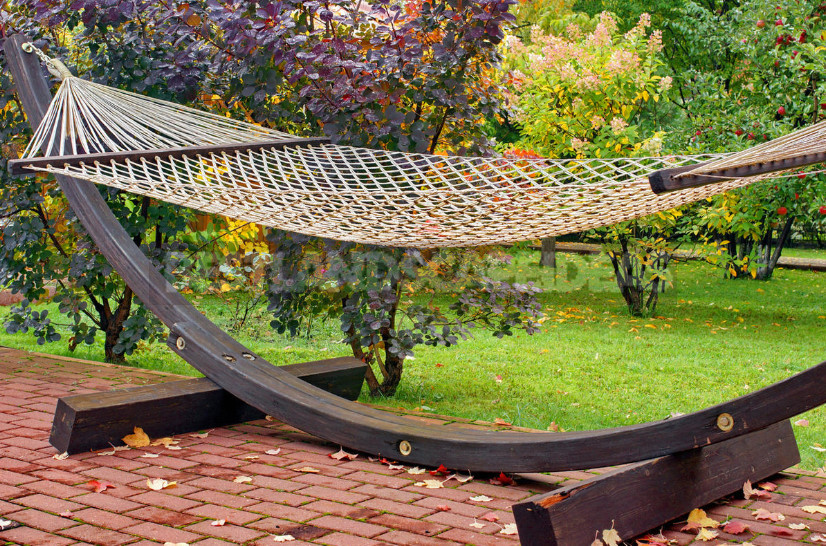 To hang a bed, do not need large trees or poles. The frame can be installed anywhere, and if necessary, moved to another location.
Different and capacity of the hammocks. There are options for one person, for a couple, family-they are the most roomy and durable.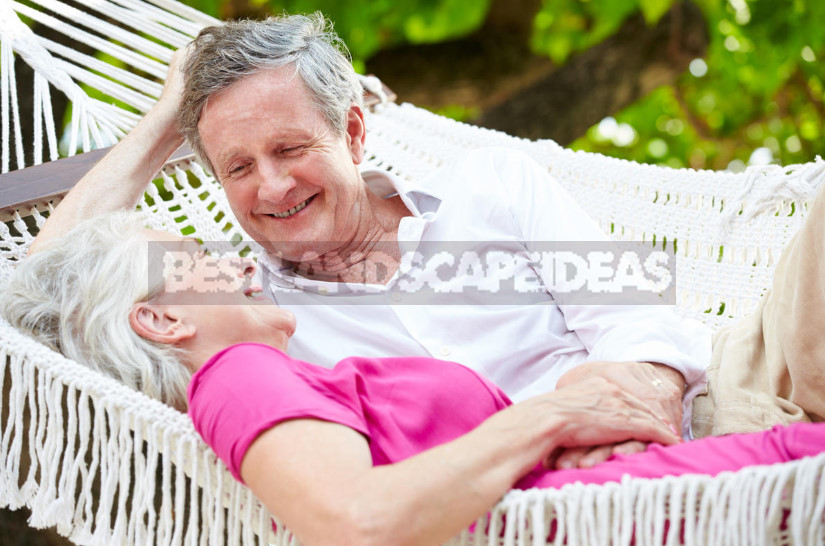 The hammock is not only a place to relax and sleep. A special kind of gymnastics is gaining popularity-yoga in hammocks. Antigravity or aerology, according to know, greatly increases the effectiveness of classic exercises.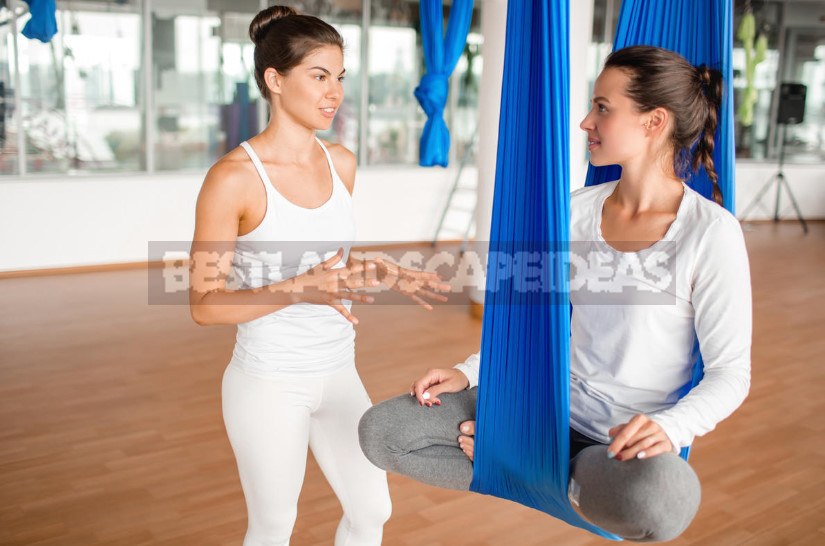 Sellers hammocks divide their range of also on Brazilian, Mexican and Colombian variations. To be honest-it is not clear what is the difference between them. Perhaps this is just a marketing ploy.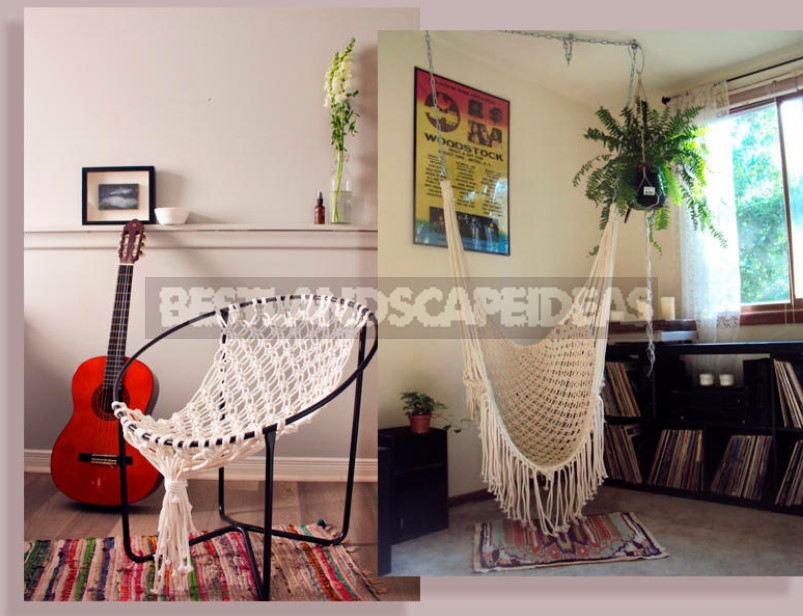 In addition to traditional hammocks-beds, there are hammocks-chairs. As well as usual, they can be wicker and fabric.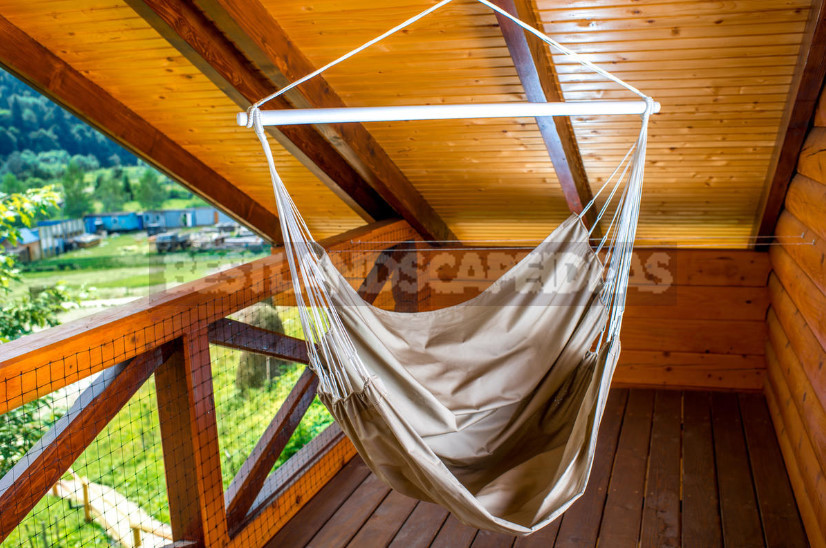 Their device looks like a hammock and another piece to relax chaise and its variants. As an example — here's a sleek and stylish clamshell phone.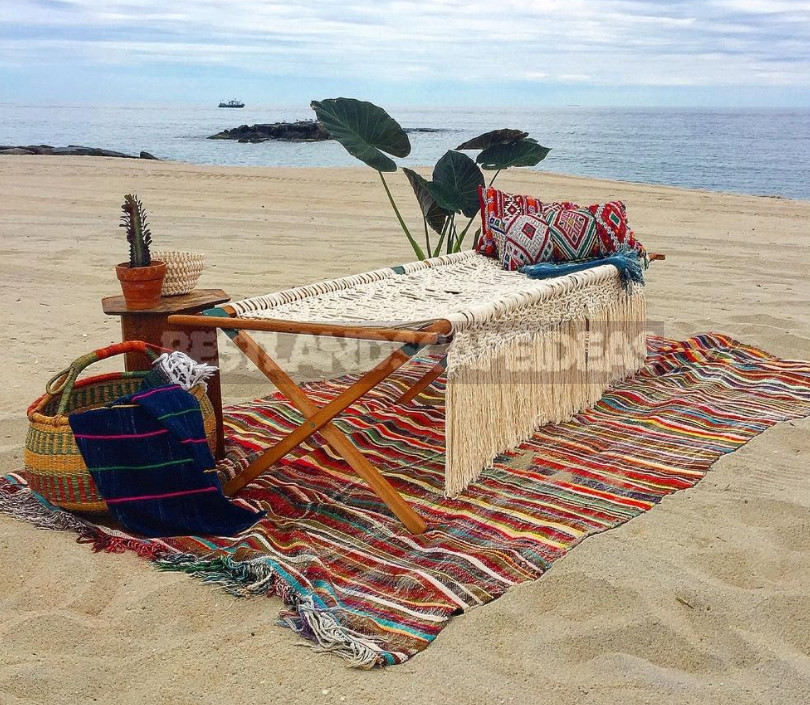 Sleeping in a hammock is useful: sometimes doctors even specifically prescribe therapeutic sleep in a hanging soft bed, for example, if a person suffers from insomnia. And in addition, a stylish hammock can become a decoration of the suburban area.
For those who decided to get such a convenient device for recreation, offers a variety of design and cost options. But in the design of the hammock there is nothing complicated, especially for those who know how to sew, knit or weave. But also the one who never held a needle in hands, will be able to make for himself a suspended bed.