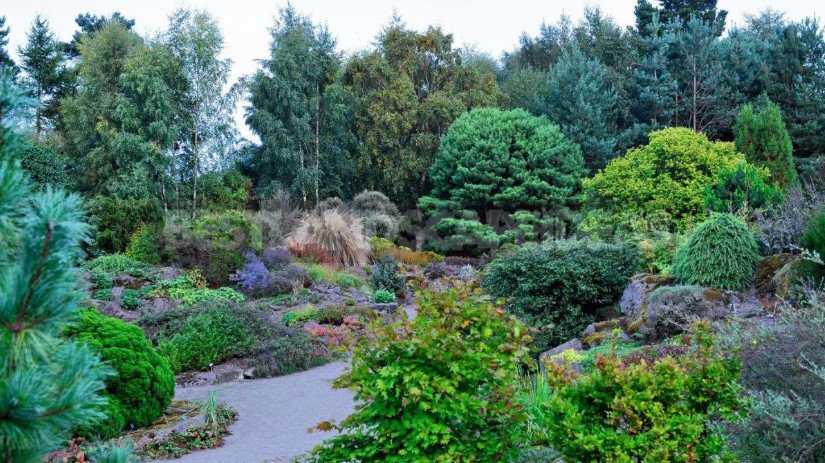 Rockery, rock garden – extremely stylish elements of landscape design. Rocky garden "Raisin" – spectacular ornamental grasses. But not all of them "will have to go to court": choose sun-loving, drought-resistant and compact plants that will not cause problems to their neighbors in the flower garden.
All cereals can be divided into cold and warm-growing. For the first growing season — spring and early summer, as well as autumn; for the second – in the height of summer. Therefore, cold-growing ornamental grasses can be divided and transplanted in early spring or from late August to mid-autumn, but not in summer. Thermophilic – at the end of May-June.
Heat-growing ornamental grasses
Bouteloua gracilis
Dense thickets of small gray-green foliage and floating above them on wire-thin stems of a brush of horizontally arranged inflorescences warm the grass growing in summer. The height and width are approximately the same – about 30 cm (11.8 in), practically maintenance-free.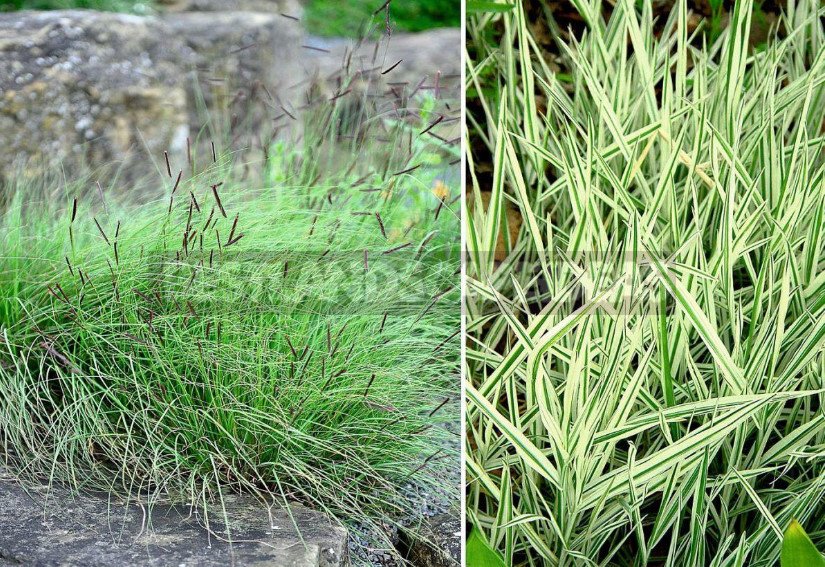 Heat-growing cereals also include: Cylindrical Imperata, Miscanthus sinensis, Cortaderia selloana, Molinia caerulea and others.
Cold-growing cereals
Holcus mollis 'Variegatus'
Cold-growing grass, similar to a loose, tousled white ever-colorful carpet, grows above 20 cm (7.9 in) in creeping rhizomes — they are superficial, and they are easy to handle if necessary. Flowering is not decorative, and it is not necessary with such a color of foliage. Prefers moist and acidic soils, and partial shading in warm climates.
Koeleria glauca
Slender dense bushes with bluish-green leaves, and in the middle of summer there are also beautiful panicles of inflorescences – at first in the tone of the foliage, but quickly fading to straw color. It grows best on light sandy soils and in full sun. This cold-growing cereal reaches 20 cm (7.9 in) in width and height.
Melica ciliata
This cold-growing cereal is spectacular: with light green leaves and neat cylindrical whitish inflorescences in early summer. Then they darken, and at this moment it is better to cut them off and make dry bouquets of them, otherwise the plant will settle and give abundant shoots. Loves the sun.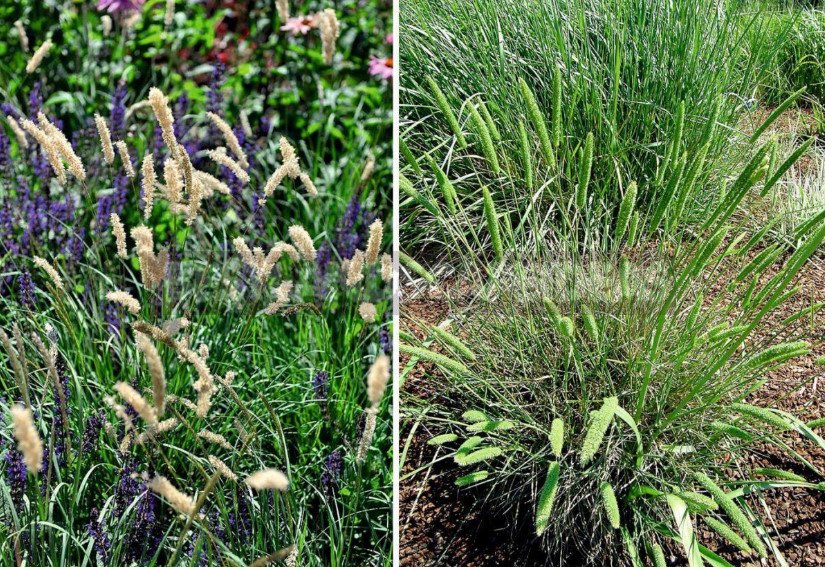 Alopecurus alpinus
A cold-growing cereal that slowly forms loose mats of silver-gray leaves, often with purple tips. The height of the plant is 30 cm (11.8 in), blooms in late spring-early summer. Care is minimal, only moderate watering is needed in dry weather.
Festuca gautieri 'Pic Carlit'
It forms low and prickly green mats up to 8 cm (3.1 in) high, and about 25 cm (9.8 in) in color. It creeps slowly, can crawl on stones. Therefore, from time to time, the excess should be removed so that the fescue does not meet with more valuable plants and does not strangle them in its embrace.
Carex conica 'Snowline'
Miniature Carex conica bows with narrow dark green leaves with white edges. Whitish inflorescences peek out of the foliage in late spring and early summer. In winter, the leaves die off. He is not very picky about soils, although he will choose the first one between wet and dry. It grows very slowly. The height of this cold-growing cereal is 15 cm (5.9 in), the width is 10 cm (3.9 in).
Agrostis canina 'Silver Needles'
Cold-grown grain crops. Its green form is often included in the lawn mix. The Silver Needles variety is more compact in size and forms a dense mat of thin leaves with a white border. In summer, red inflorescences rise above them.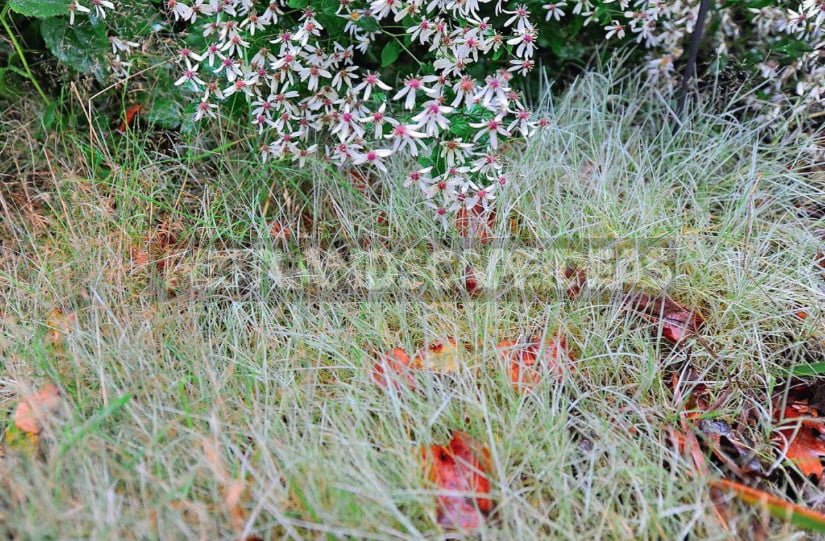 Like many cereals, the turf in the center tends to die off. This process can be slowed down by cutting pollen after flowering, but it will still not be possible to avoid periodic division of the turf.