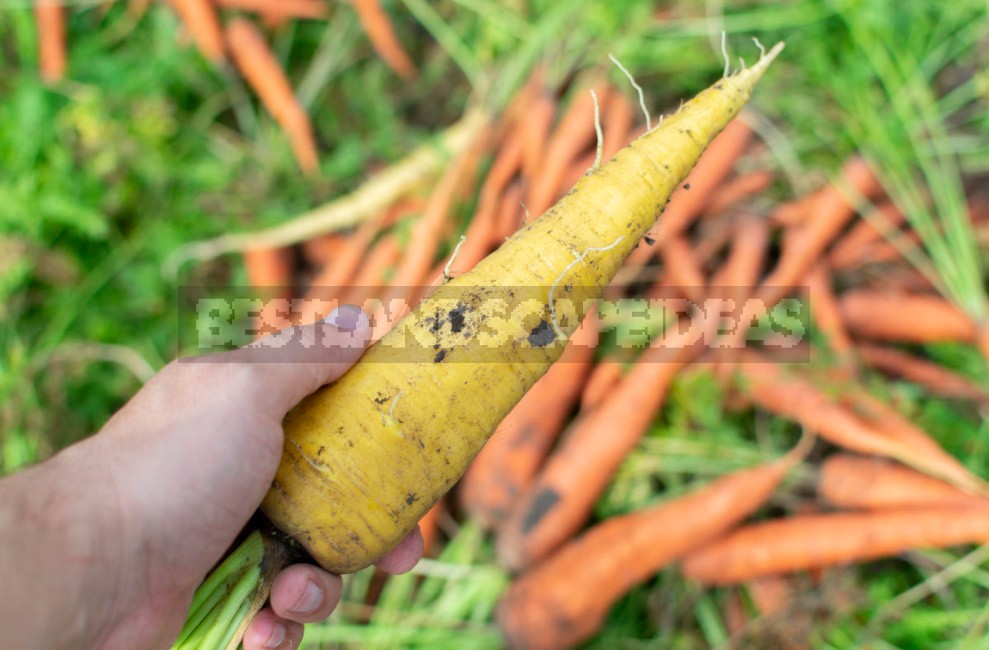 Experts say that for a real pilaf, you need the right yellow carrots. But until recently, it was very difficult to find this rare "miracle of nature" in the northern regions, not to mention growing it in your own beds. In fact, the yellow carrot is not a miracle of nature or breeding, but a variety of eastern carrots that have been grown in many Asian countries since time immemorial, and in particular in the Central Asian republics.
For example, two varieties were common in Uzbekistan: 'Mshaki 195' and 'Mirzoi yellow', delicious, juicy, beautiful, although not very large and productive. But attempts to grow these varieties in the middle zone, which were made by avid lovers of authentic pilaf, often ended in failure: other climatic conditions and the length of the day led to the fact that the plants quickly moved to the flowering phase, instead of increasing the root crop (although they seem to grow well to the south, in the black earth regions).
Important! The shoulders of the yellow carrot, located above the ground, sometimes turn green. To prevent this from happening, sprinkle the growing root crops with earth.
Interesting varieties of yellow carrots
As it sometimes happens, the eastern yellow carrot appeared in the West. The first yellow-fruited American variety 'Yellowstone' was registered in the register back in 2000. Now many seed companies sell seeds of this variety and, I must say, it is really very good, root crops grow large (up to 20 cm) and weighty (up to 200 g), tasty (although not very juicy), strong. The variety is late (120 days), well stored.
There are also other imported varieties of yellow carrots that can be found on sale today. For example 'Solar Yellow'. Long (16-19 cm), very juicy and crispy root vegetables were not accidentally called "yellow sun": the color is so bright that it seems that they glow. This carrot ripens quickly, and it is better to use it immediately or preserve it, it is stored poorly in fresh form.
'Jaune du Doubs' is an ancient carrot variety from France, very productive: conical roots grow up to 30 cm in length. But most importantly, they have a wonderful taste — crispy, sweet, juicy — and are perfectly stored.
And, of course, all these yellow carrots are good not only in pilaf, but also in any dish — fresh and boiled. Moreover, in combination with orange root vegetables (as well as with white and red carrots), this uncomplicated (but very useful) product becomes a bright decoration of any dish: even a vegetable soup or a simple side dish becomes more elegant, and therefore more appetizing.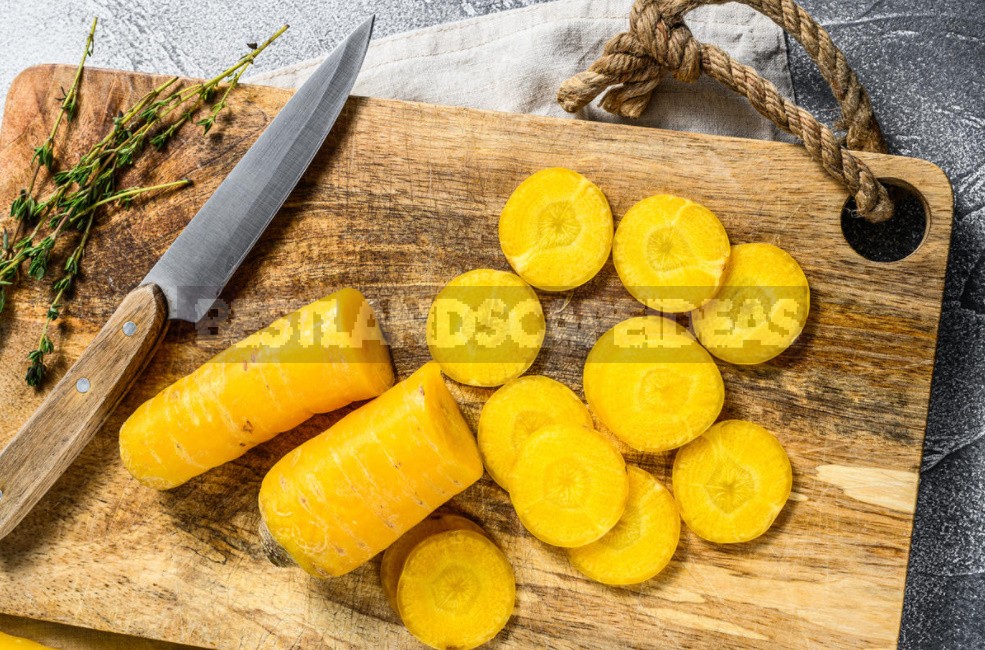 By the way, yellow carrots are also very useful. The lutein contained in it — a plant pigment-is necessary for human health, as it prevents diseases of the cardiovascular system and helps protect the retina of the eye.
The interest in multi-colored carrots is a feat of breeders to breed new varieties. In 2018, many varieties of yellow-fruited carrots (and several other flowers) were registered in the register, for example:
1. This is a medium-ripened variety of 'Golden Pilaf'. Yellow smooth root vegetables grow up to 18-20 cm in length, they are fragrant, delicious, with a high content of vitamins (carotene — up to 20 mg per 100 g). Despite the name, this carrot can be used for cooking not only pilaf, but also all kinds of salads, baking in the oven, canning, freezing, winter storage.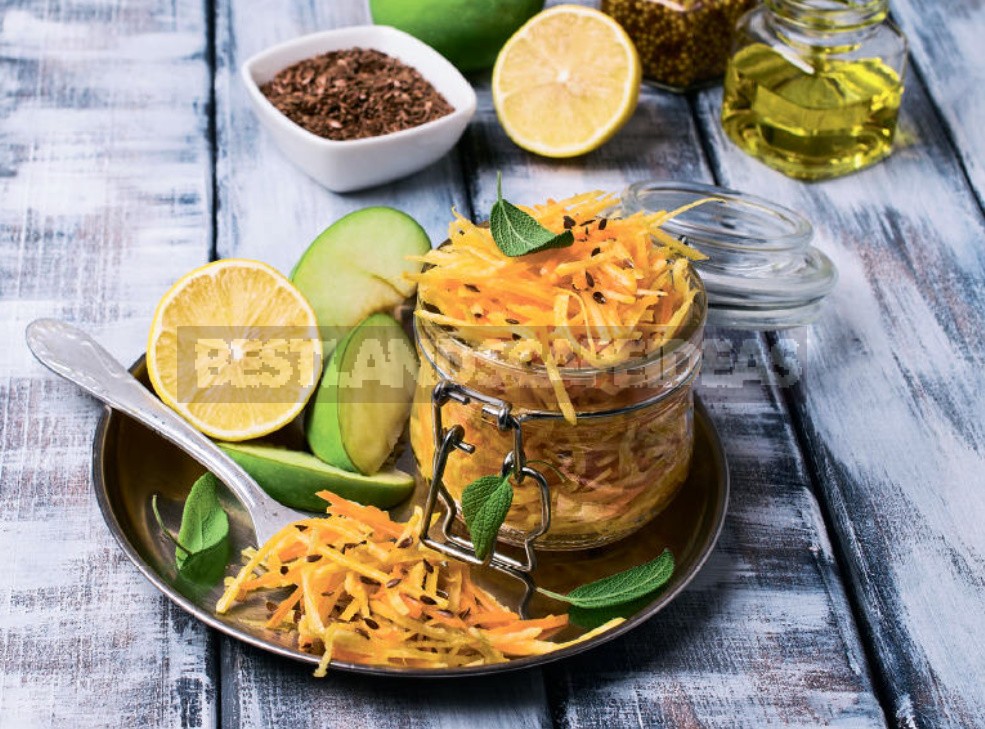 Other advantages include resistance to flowering and cracking of root crops.
2. 'Yellow caramel' is an early (85-97 days) variety. The root crop is elongated-cone-shaped, pointed, 19-23 (up to 30) cm long, 4-5 cm in diameter, weighing 130-180 g, with a slightly protruding greenish head above the ground. The outer color of the bark is yellow, with a thin dark yellow core. The flesh is sweet, juicy, fragrant. The variety combines precocity and the ability to be stored for a long time, resistance to adverse conditions, cracking and diseases.