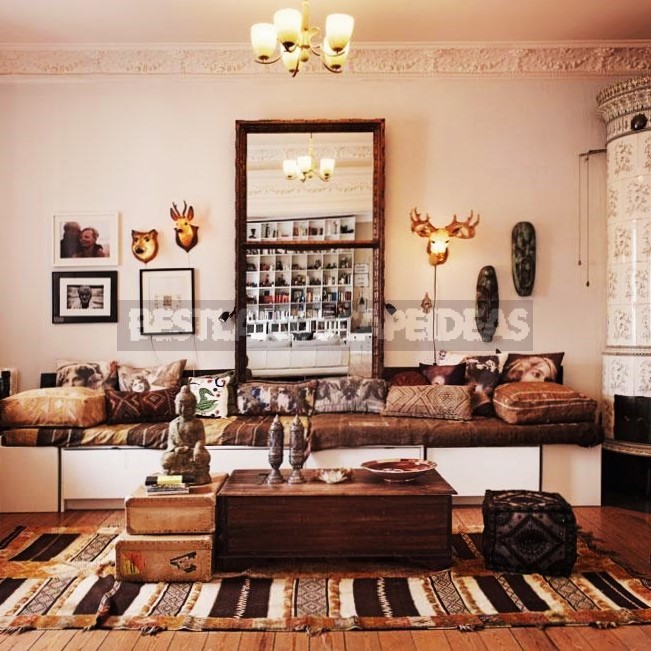 To choose a particular style of interior that would ideally fit your room, you first need to know how, why, and who lives in exactly the same rooms around the world. For example, the Provence style is so perfect for suburban housing, because it was created on the farms and vineyards of southern France.
Several styles for a country living room will help you figure out what exactly you want to turn your cottage into and what lifestyle you are aiming for.
Ethnic: Eastern Wisdom.
(See the image above)
If you want to add color to your living room, first of all use fabrics. Oriental ornaments on pillows, carpets, bed linen and Ottomans will give your room the atmosphere of a distant country.
In this case, the interior is similar to the Tibetan style — there is a statue of the Buddha, ritual masks, and" hunting trophies " in the form of lamps. Two elongated "Moroccan" candlesticks show that the Arab land is located very close, and the tile with a pattern on the stove only confirms this.
Ethnic: Indian Wigwam.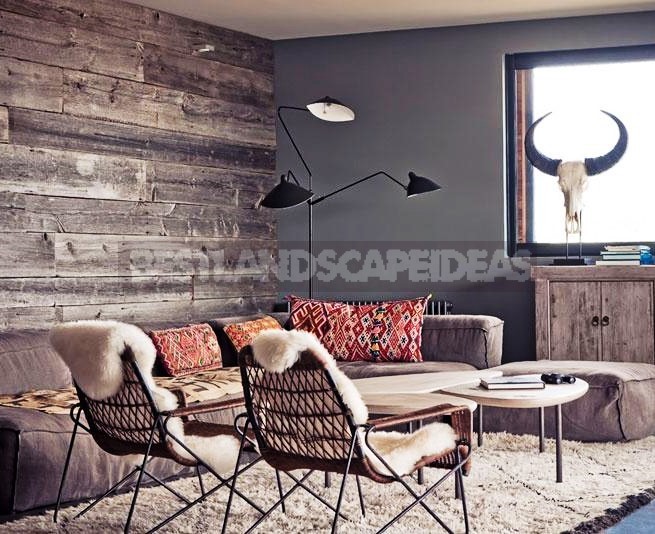 For those who are well versed in textiles, it is not difficult to define this style as North American, because certain patterns on the fabric clearly reject all other assumptions.
This interior strives for modernity with iconic metal wire chairs and a very futuristic floor lamp. And yet it is not going to lose its roots either — a massive wooden Board on a long wall, "skins" on chairs and a large "sheep carpet" give the room the entourage of a small house in the woods or even a wigwam.
Retro: Luxury Hollywood.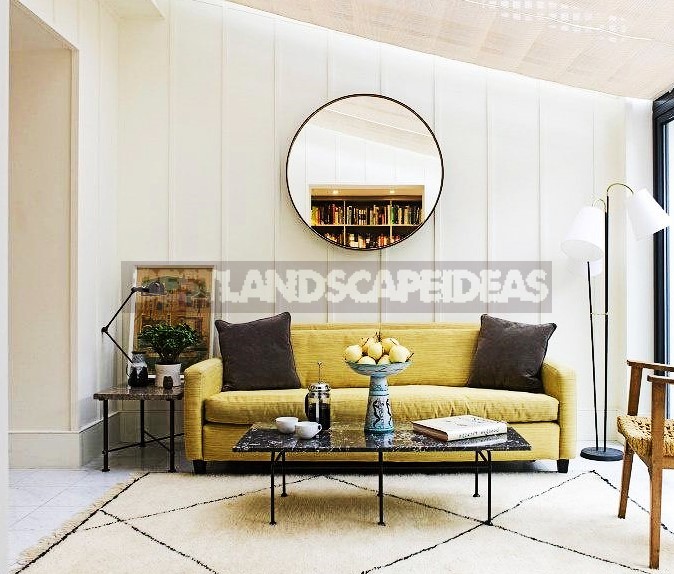 If you are dreaming of a luxury Los Angeles mansion in the Hollywood hills, you will surely love the idea of recreating the ideals of Old Hollywood in your living room. The most interesting thing is that this style is often extremely minimalistic and it is not difficult to copy it.
So, you need first of all a retro sofa. The most important thing is to guess with the upholstery, it must be either in black and white style or plain from the list: fuchsia, bright orange, deep blue, acid yellow, ochre, dark green, Burgundy, gold, black or white.
Now you need a round mirror or a mirror with the sun rays coming from the center. This most popular piece of furniture in the heyday of cinema in the United States deserved to still be sold.
The lamps, the chairs and tables should be as minimalistic or also to repeat retroperspective, and the picture is a symbolic one or Vice versa is extremely detailed. There is no place for landscapes, portraits of beautiful women or marine watercolors — it is better that it is an image of the old bar from the inside, architectural structures, streets and avenues.
The best background for such an interior is milky white. In Hollywood homes, marble on the floor and painted wood on the walls are highly respected. This style is undoubtedly luxury, but without the standard cliches such as heavy curtains. Although almost always there are a couple of chic statuettes or lamps "under the gold".
Retro: Photographic Memory.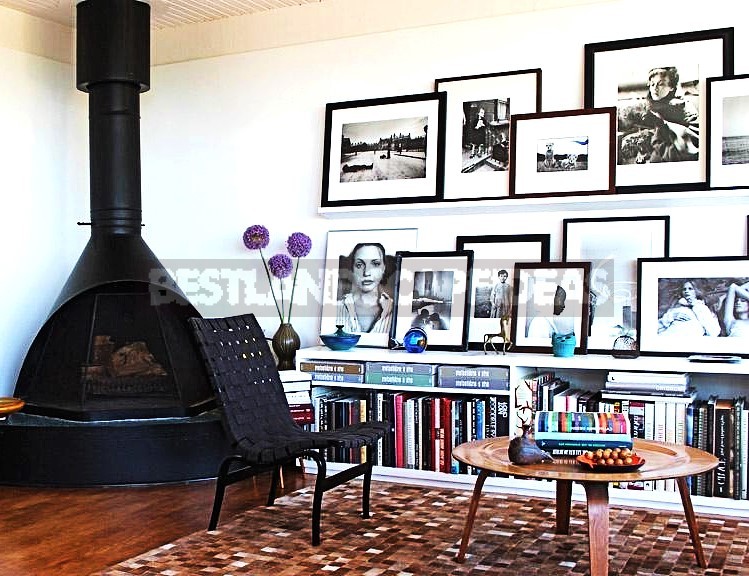 It is not difficult to make a stylish photo exhibition in the living room. To do this, you will need frames of different sizes (or colors) and suitable shelves. The most important thing is to present your installation as a work of art, despite the quality of the photos. Any beautiful wrapper makes the candy much tastier.
Black-and-white photos or Sepia photographs will help to give an ancient atmosphere to the interior. If they are made on a film camera, it will only add to the entourage.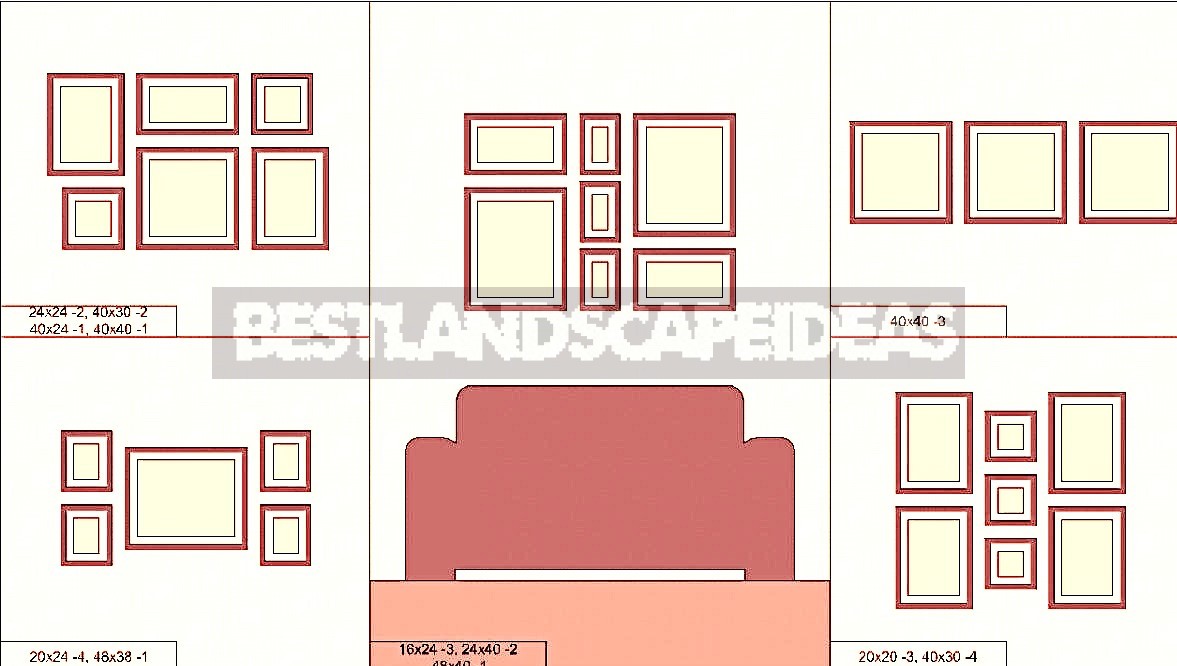 Small photos look best in groups of 6-8 pieces, and large ones individually or displayed in a row. Don't forget about the stretcher — it increases the elegance and importance of the message that the photo carries.
A retro atmosphere will help create a fireplace and a carpet with a certain ornament that was once very fashionable. Old wooden furniture will also be useful here.
Rural Minimalism.
To create this type of interior, you need to be attentive to everything: color, shape and lighting. If you don't have a passion for constantly decorating the space with small objects, this style will definitely suit you.
His domain extends to almost all colors of the rainbow, but it is rural minimalism that prefers a natural color scheme. This means that white, beige, milky and slightly coffee-colored walls are what you need. Upholstered furniture can be made in natural shades-gray, brown, maroon, black, or represent a single bright accent (for example, red).
Most often, minimalism is preferred by people who are really tired of endless shelves and Souvenirs in their city apartment. At the cottage, they get real peace and quiet — not interrupted by flower drawings or bright polka-dot tablecloths.