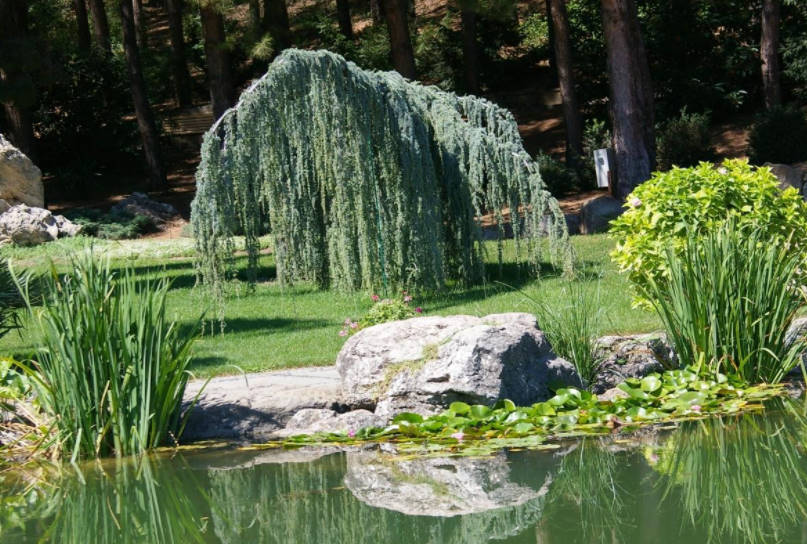 Having once again advised the users of the site to combine plants in the composition, I decided to prepare this material as an auxiliary tool. Having familiarized yourself with the theory, you will be able to apply new knowledge in practice in the near future — for the harmonious design of flower beds, borders, rockeries on your site.
So let's start with definitions that will help us understand what to do.
What is composition
Composition (from Latin compositio — arrangement, preparation, connection) — means the organization of elements and parts into a single whole; the totality of all means of image disclosure. This classical definition has always been quite justified and successfully applied to plant compositions.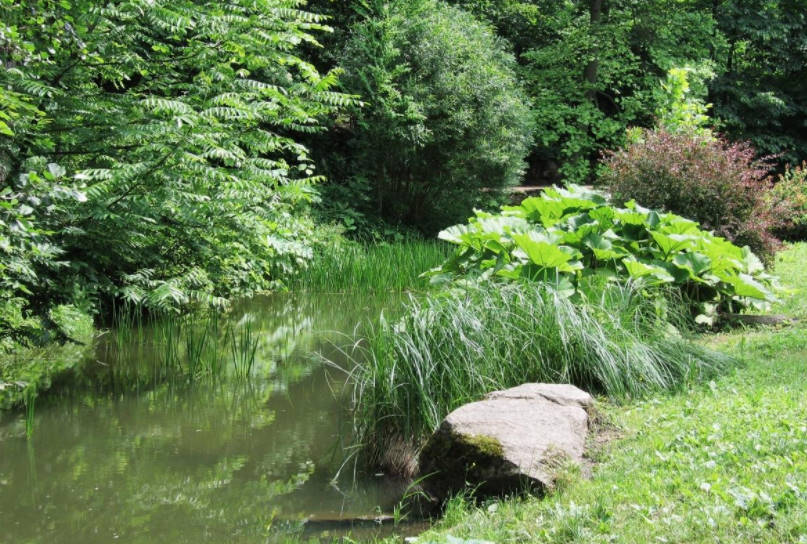 Plant composition of the reservoir
Any composition of plants is a combination of individual plant forms and garden elements into a harmonious whole.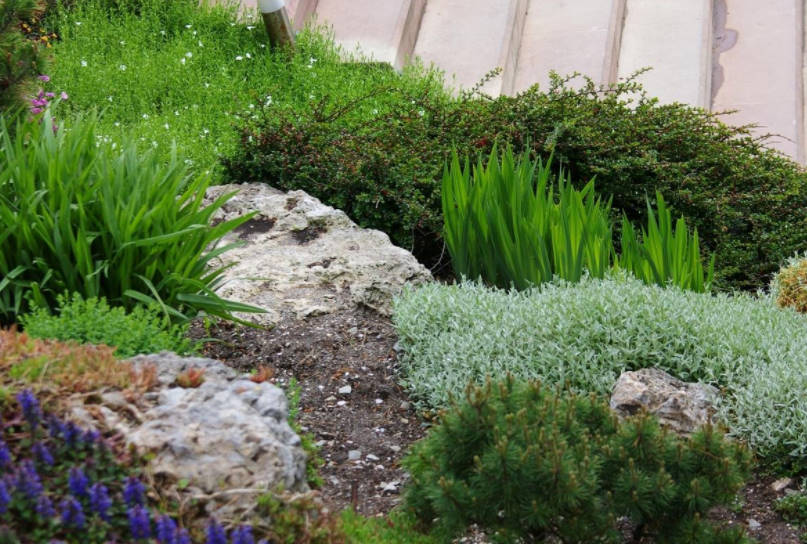 Plant composition in rockery, fragment
To achieve this harmony, it is necessary to take into account the basic principles (they are identical to the methods used in painting and architecture) of plant composition – proportions and rhythm, contrast and nuances, symmetry and asymmetry, color and chiaroscuro. It is necessary to take into account the features associated with the use of living plant objects.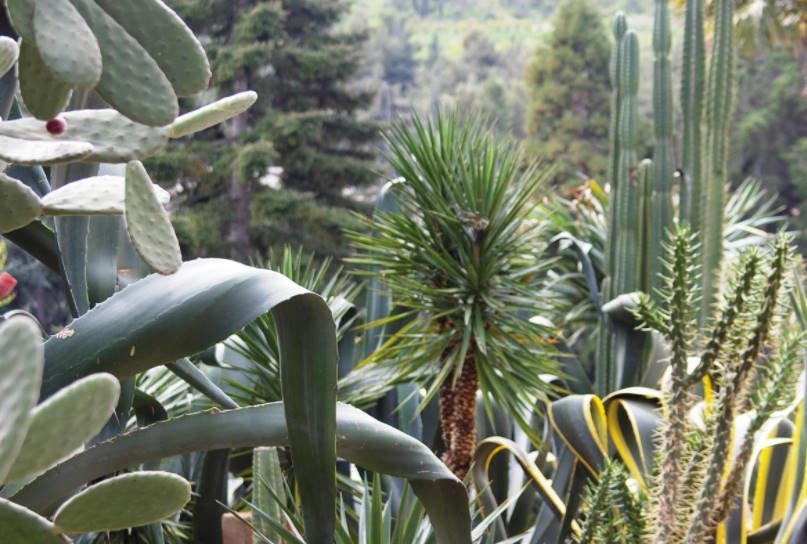 Succulent composition
Any of the principles of plant composition is important in itself. However, the creation of the desired image, combining in a single picture all the constituent elements (which are able to live for a long time in a given space), is possible only with the skillful use of all the basic principles.
Proportionality and rhythm
Proportionality or proportion is a certain ratio of plants in size (height, width or length). Plants (elements of the composition) should be proportional to each other (not only vertically, but also horizontally), the allotted area and be in appropriate proportion to the surrounding landscape.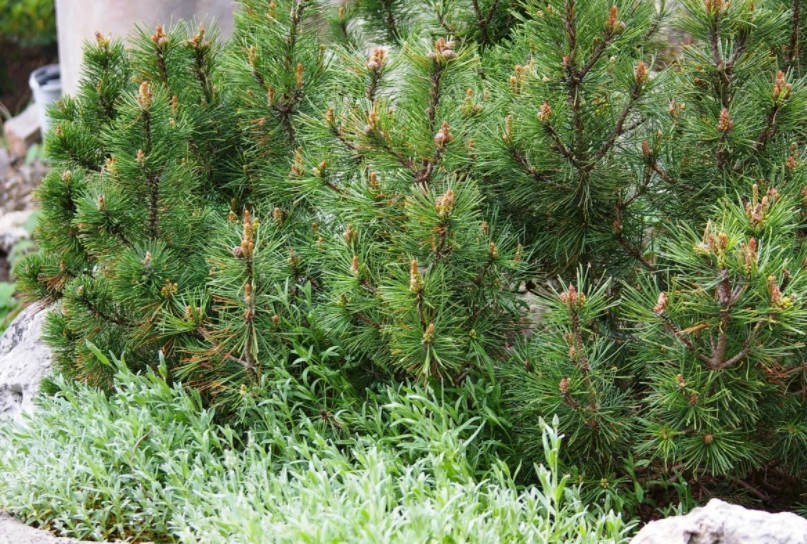 All parts in the composition of rockeries are proportionate, fragmentary
The most harmonious and frequently used proportional ratio is the "Golden Ratio" (the division of a continuous quantity into two parts, in which the smaller part is associated with a larger than the entire value): C/b = b/a or a/b=b/C, where:
C-whole;
b — most of;
a smaller part.
Any of the quantities (objects) whose ratio corresponds to the "Golden Ratio" visually makes a particularly pleasant impression.


Geometric record of the Golden Section
Applying these values when constructing a plant composition, it should be understood that it is impossible to simply transfer the mathematical concept of proportion to living objects. When placing plants, it is necessary to know the distinctive features of each (height, abundance and duration of flowering, color saturation, and so on), correlate them with each other, and they should all correspond to the overall design of the composition.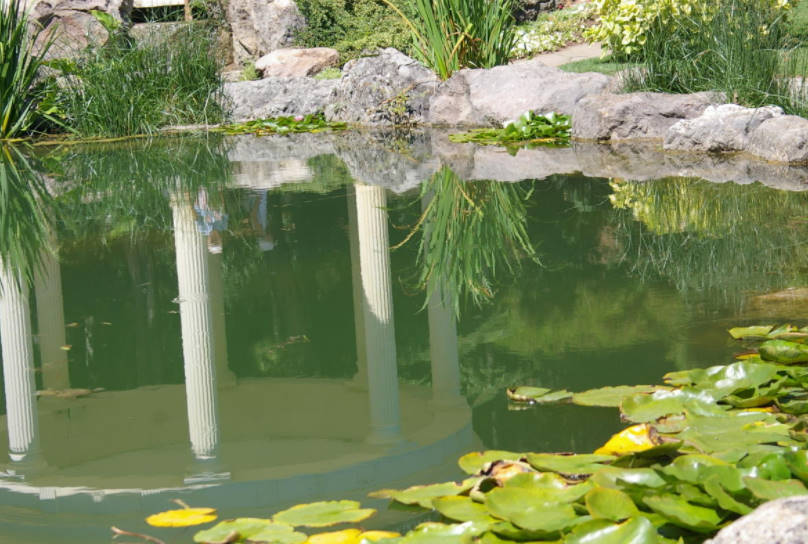 Reflection of forms in a pond
It must be remembered that species, forms, varieties and hybrids change in the process of growth and development: they become taller and wider, and with the onset of flowering and fruiting, they can generally change their external shape – change the "image".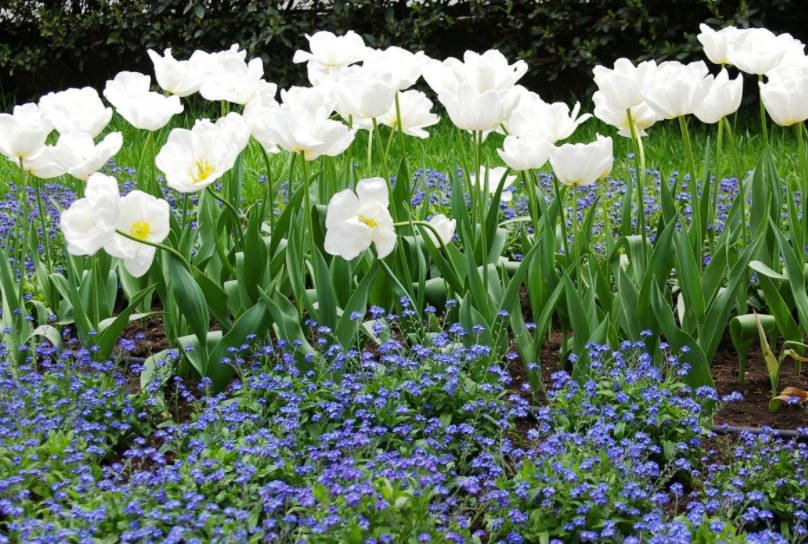 White tulips and forget-me-nots are effective only during the flowering period
Contrast, nuance and equality are considered the most important methods for determining the relationship between the various elements of a composition.
Contrast
Contrast is a pronounced contrast to the homogeneous properties of the elements of the composition, which help to highlight their features more vividly. The contrast in height, for example, consists in a combination of tall and low plants (oregano – thyme), external form (dense lettuce and openwork dill), in flowers.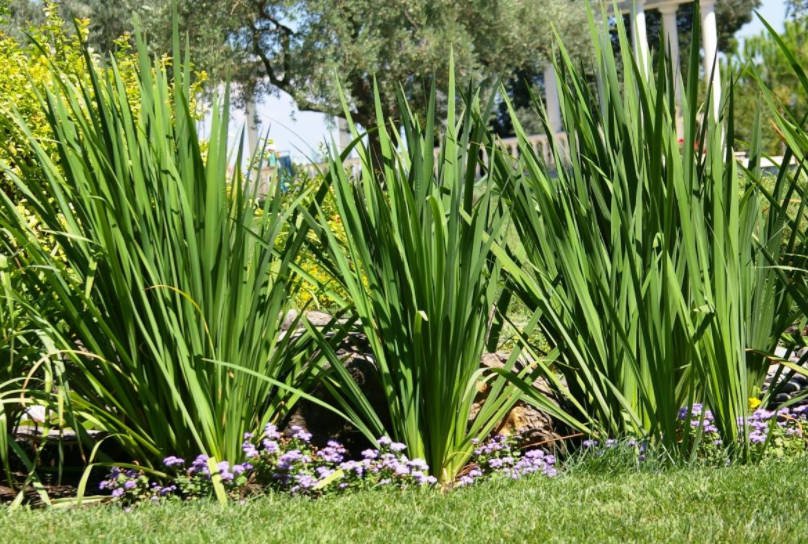 Contract height combination
The contrast may be the shape of individual parts of plants (leaves or inflorescences), the texture of the leaves or the overall appearance. So, beautiful contrasting combinations of Baden with rounded leaves and bows with narrow linear leaves, or irises and hosta.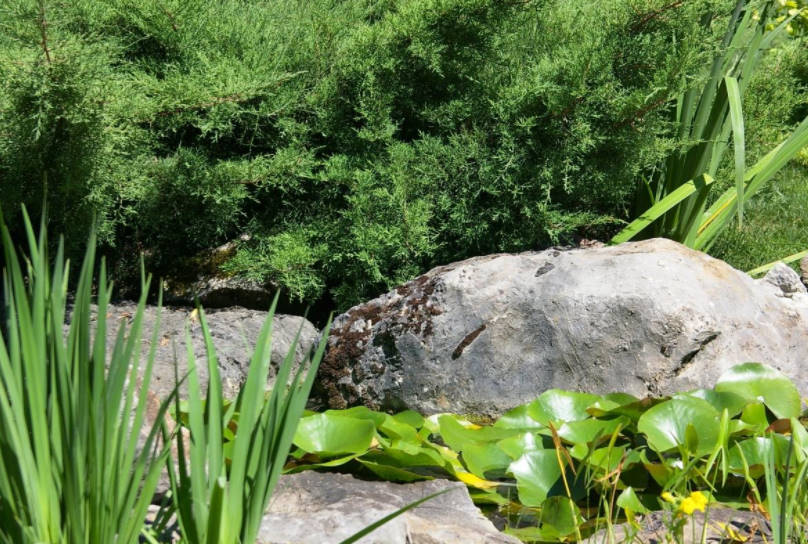 Contrast of textures in leaves
If the composition does not include plants with contrasting inflorescences that could be used perfectly in this class, it will remain monotonous. Classic examples of contrasts in shape are flat corymbose inflorescences of yarrow and slender vertical mulberry, spherical inflorescences of onion and shiny donkey biennial.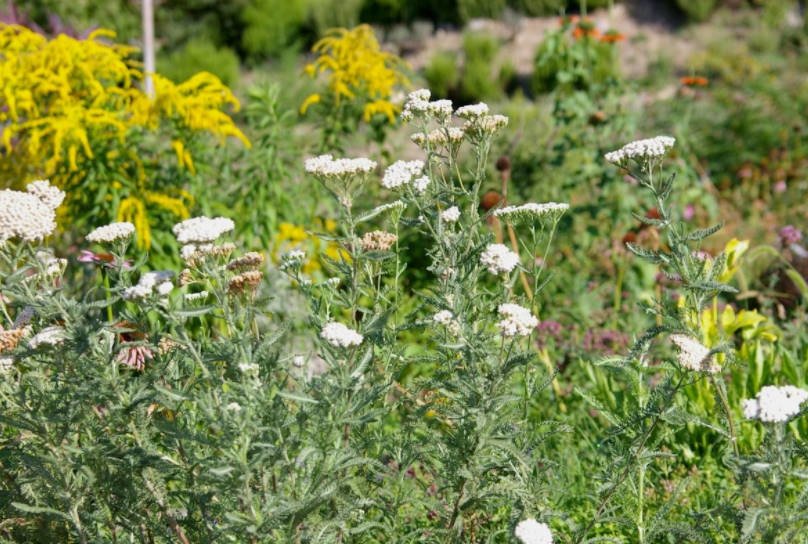 Contrast of inflorescences
The texture of the leaves and inflorescences can also give very interesting combinations. Soft, silky hairs from the leaves of mullein (stachis, sage) smooth shiny – badan, lovage. There are quite a lot of such examples among ornamental plants. However, when using contrast, care should be taken not to disturb the overall harmony.
Accent
One of the types of contrast — emphasis, concentration of attention on a certain part of the composition, is achieved by contrasting certain properties of one (or a group) of plants in relation to others.

Emphasis-miscanthus
For example, tall types are ideal for focusing (fixing) the corners of mixborders.
Nuance
It is better if most of the species that make up the plant composition are similar in characteristics.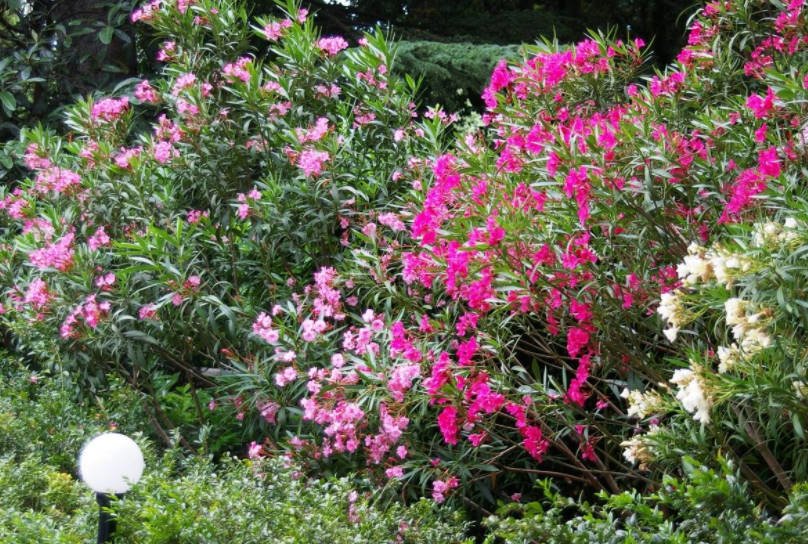 Detailed composition of oleander ordinary
It is this kind of plant composition, in which the similarities between species, forms and varieties are greater than the differences, that is called nuance. As a rule, these are related plants from the same family or species of the same genus, or different varieties. At the same time, such decorative features will be multiplied several times, which means they will become more vivid, saturated, which will further emphasize the integrity of the composition.
If you do not like this uniformity, make compositions of contrasting decorative species similar to environmental requirements, but with different shapes of leaves, inflorescences, fruits.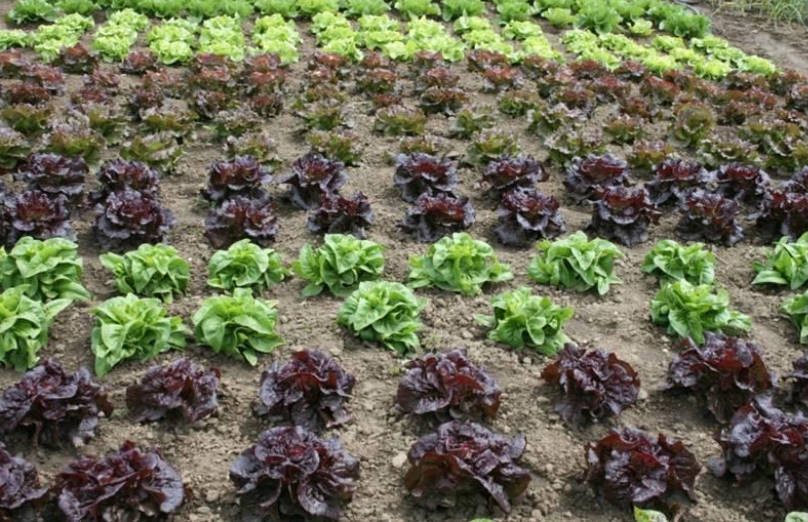 A delicate composition of salads with contrasting varieties
Optical illusions based on contrast and nuances allow you to change the proportions of individual elements or the composition as a whole. Thus, when comparing two elements, it will appear longer in width, but larger in height. A large plant surrounded by smaller ones will look even more massive.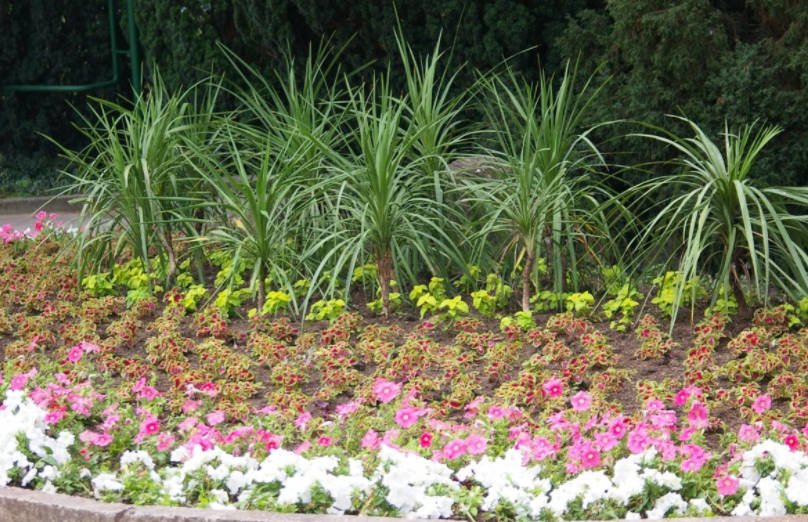 Surrounded by small
To visually reduce the size of the plant, you need to place it next to larger specimens.
The purposeful use of contrast and nuances will help to identify the main thing in the composition, give it the necessary expressiveness, emphasize the decorative advantages of individual plants.
Equality
Equality implies complete similarity of elements in size, shape and other features. This gives the composition peace and stability. Thus, in the geometric layout of a flower garden, choose ornamental plants of the same height, preferably blooming at the same time.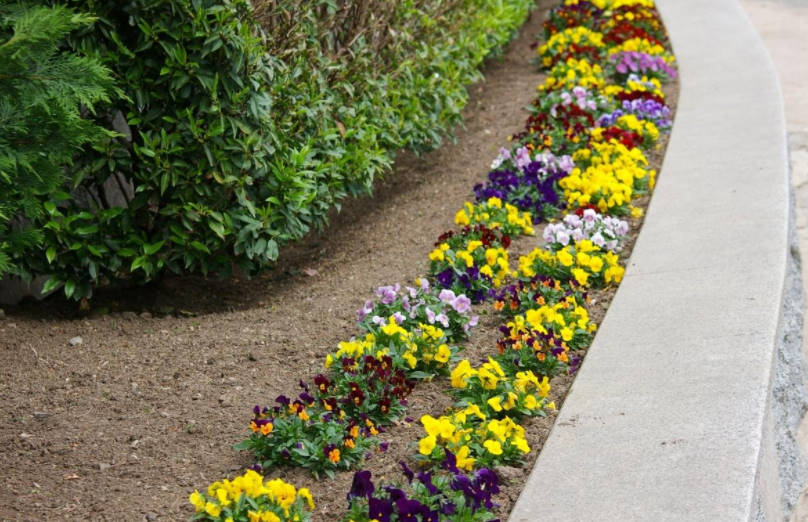 Crests of viola
Equality cannot be identified with balance, that is, with the correct organization of space and proportionality of parts. A tall, slender shrub can be cut wide, with a spreading or rounded shape.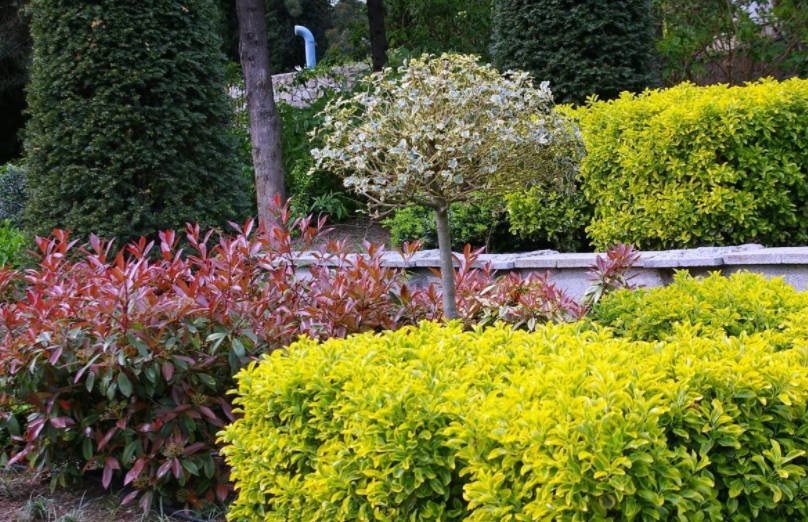 Properly balanced space
The balance can be symmetrical and asymmetric. Symmetry implies the arrangement of identical elements strictly relative to the midline of the composition (mirror image). Symmetrical compositions are balanced and complete, ideal for creating a regular style (beds, classic beds, and so on).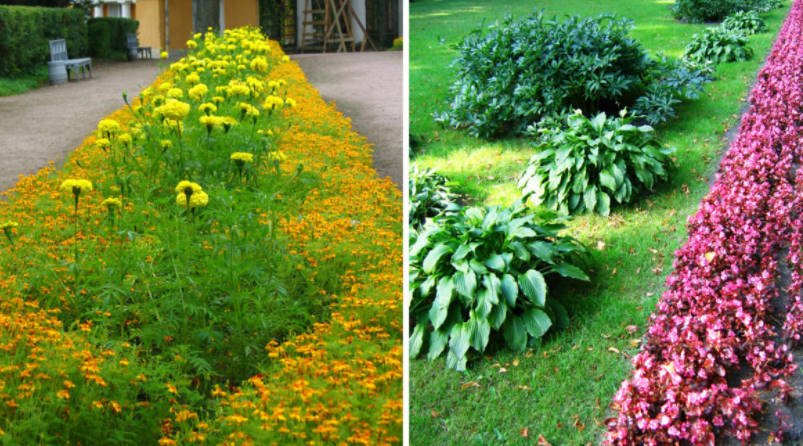 Symmetry and asymmetry
In an asymmetric equilibrium, harmoniously arranged elements do not have a common axis of symmetry (but the elements themselves may consist of separate symmetrical parts). The asymmetrical composition is flexible, dynamic and picturesque. It is recommended to create mixborders, rockeries, landscape elements of natural style.
Rhythm
The constant alternation of plants of the same size, repeated types of plantings that visually divide the space are called rhythm.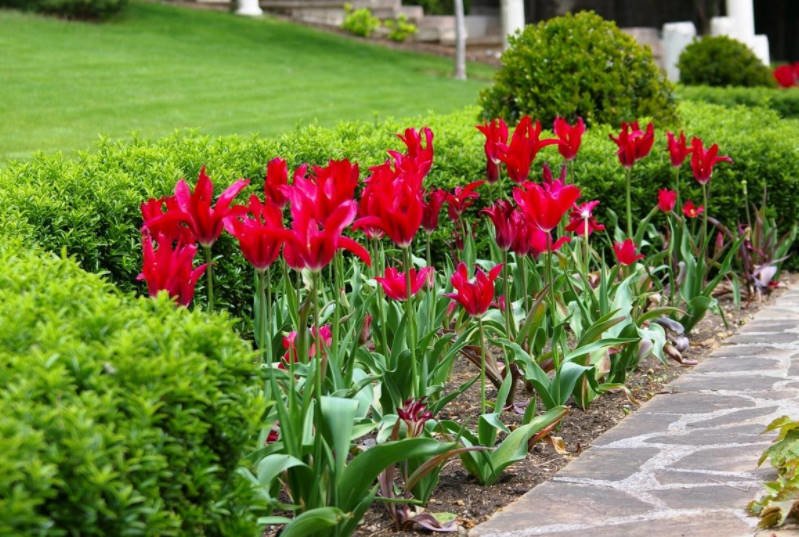 Rhythm of red tulips
This can be expressed, for example, in the linear arrangement of tall plants of similar habit, in the alternation of the same type in the form of beds in a greenhouse, and so on. This technique is most often used for symmetrical compositions.
Color and light
It is necessary to focus on color as one of the most important artistic means of decorating a living space, since it has an aesthetic, psychophysiological effect on a person and has a therapeutic effect.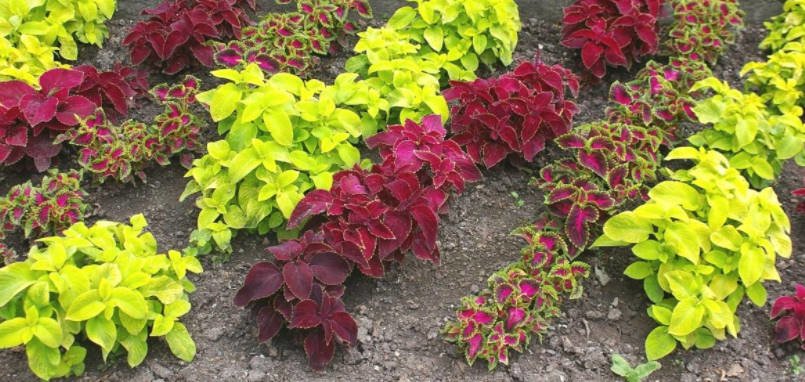 The color of Coleus
Here we have nothing new to invent, but just recall that there is a color wheel that is divided into 7 parts: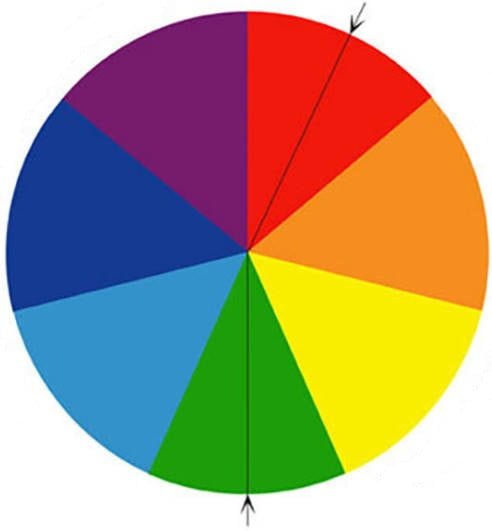 Color wheel
Basic pure colors-three:
An additional four:
green;
blue;
purple;
orange.
Warm colors are considered to be:
Cool colors are considered to be:
Green is transitional; depending on the shades, it can be both warm and cold.
The best compositions are obtained by using the primary colors and their shades. Pairs of warm and cold colors (red and green, orange and blue, purple and yellow) give a bright and rich "harmony in contrast". It is encouraged in the front areas of houses — "calling flower", mixed borders of regular style. But in places of recreation and elements of landscape design (rockery, coastal area of the reservoir), it will be less appropriate.
Novice gardeners are better off making softer combinations based on pairs:
red-yellow;
orange-green;
yellow-blue;
green-purple;
purple is orange.

Blue and yellow
But these disharmonious pairs (green — blue, red — orange) should be avoided.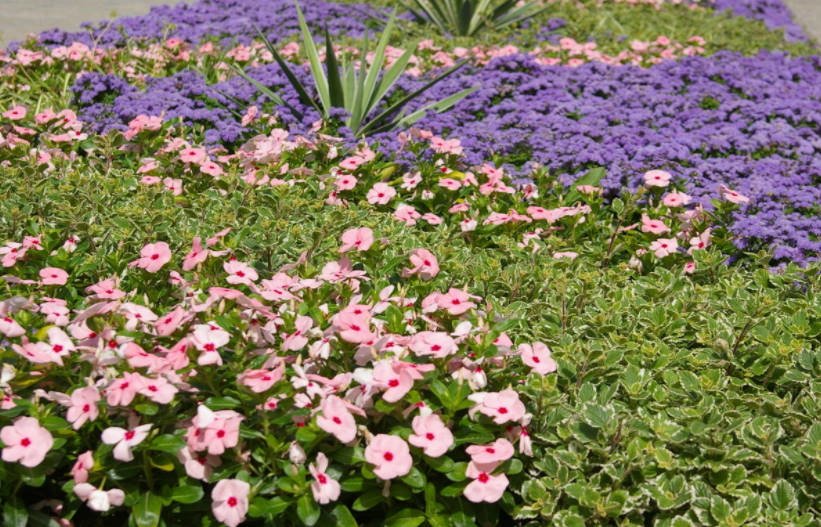 A pure green plectrantus would make the composition more harmonious
Now that we have got acquainted with the principles of creating a plant composition, the selection of species, shapes, varieties with flowers, inflorescences and even leaves of certain shades, combined with each other and with the main colors, will not be difficult.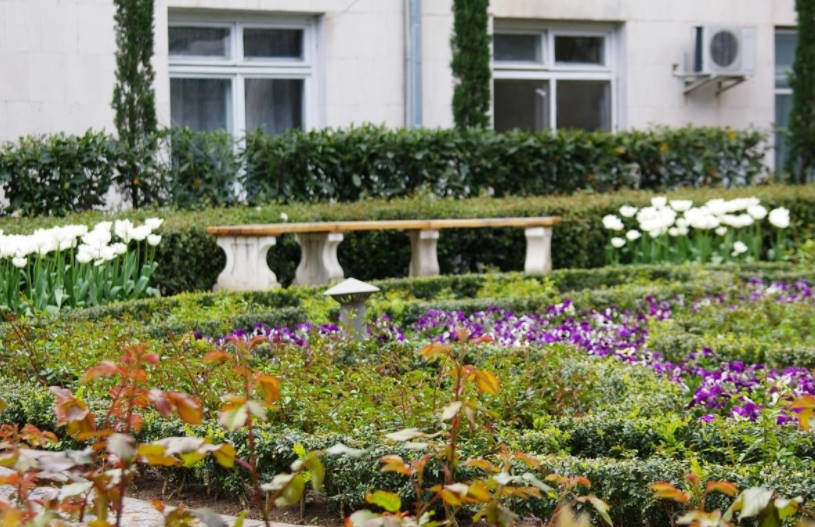 A monochrome viola would make the small stalls more expressive
One of the fashion trends of modern garden design is the choice of a single dominant color with a whole range of shades that should be present not only in plants, but also in garden structures, accessories, furniture, fences and so on. A few contrasting colors are used only to emphasize and soften the main theme.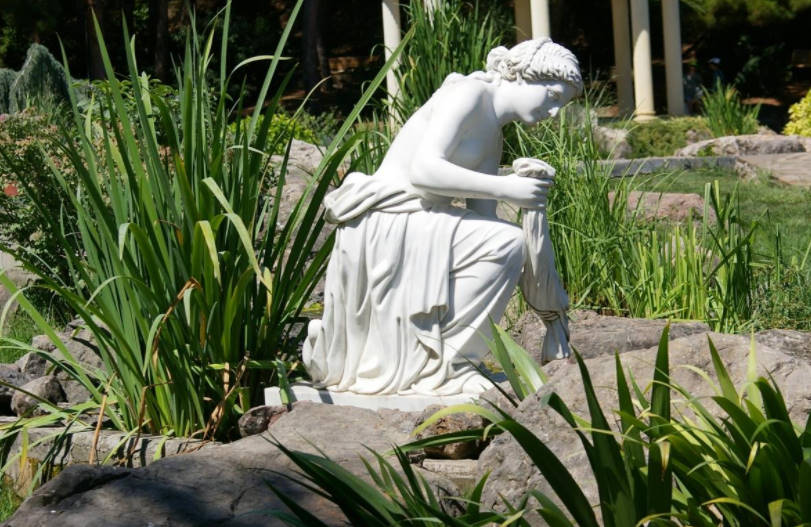 A fragment of green
In a harmonious composition of the plant, the colors should be balanced in saturation, which is especially important when composing mixborders or multicomponent groups.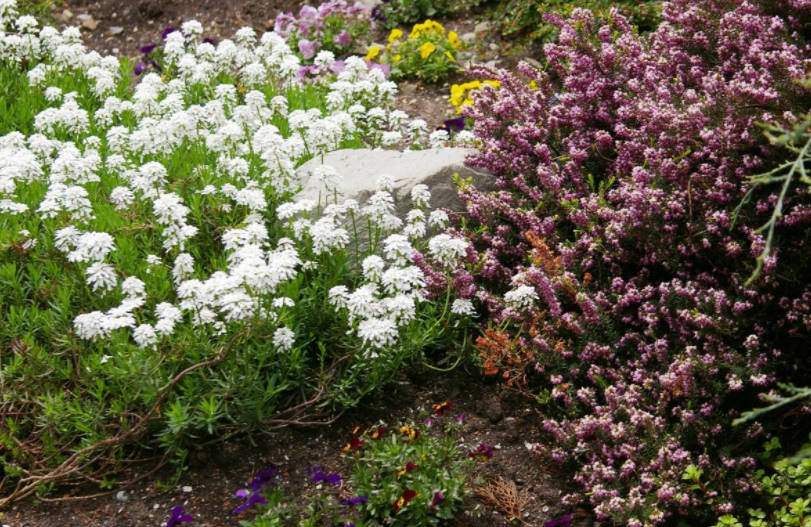 Excessive brightness in rockery
Axiom of plants: no more than three dominant flowers are allowed in any flower garden.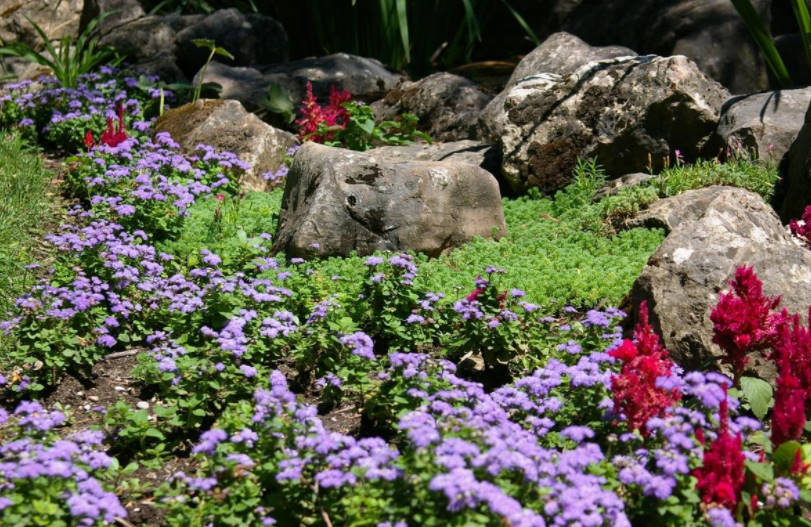 Dominance of red and purple
In quantitative terms , the following harmonious pairs of flowers are preferred in the flower garden:
6 white and 4 blue;
4 white and 6 red;
3 yellow and 7 purple;
3 red and 7 blue;
5 red and 11 green;
3 yellow and 5 red;
3 orange and 8 blue;
4 pink and 6 purple and others.
Interesting? To be continued…