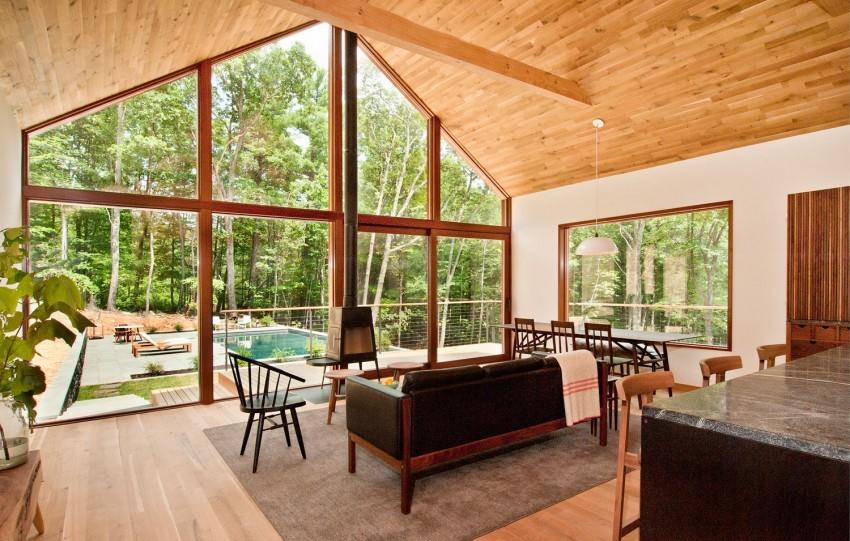 The refined American design of this country house can please the happy owners of wooden cottages. We tend to think of wood as a rather banal material, but in these photos you can see how very fashionable interiors are born out of wood veneer.
This home is located in Kerhonkson and was designed by Lan Architecture. Each room has at least a couple of ideas for using wood in the interior. Tasteful and minimalist in style.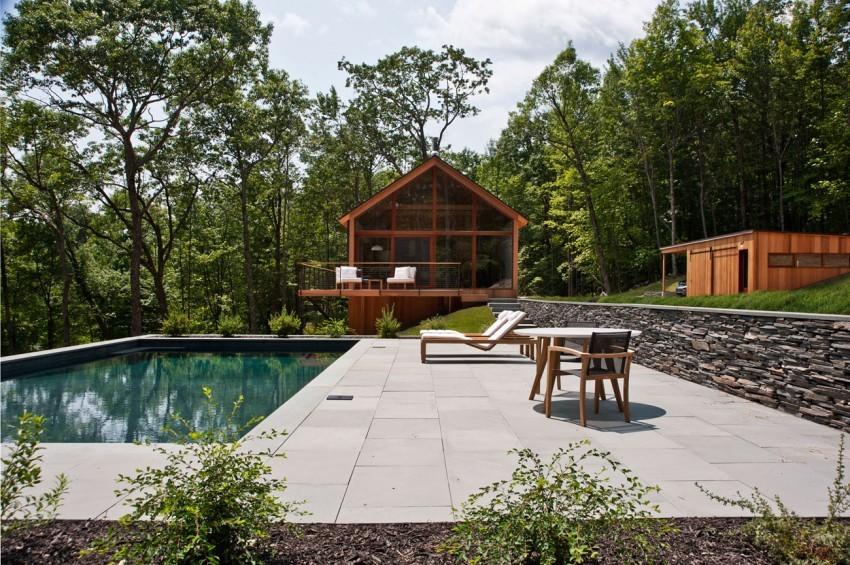 To be precise, these interiors are decorated in a retro American style of the 50s, so some of the furniture, its location or individual items may seem strange. But this is exactly what the ideal villas of rich people looked like 60 years ago in the United States. They were the embodiment of the American dream.
Bedroom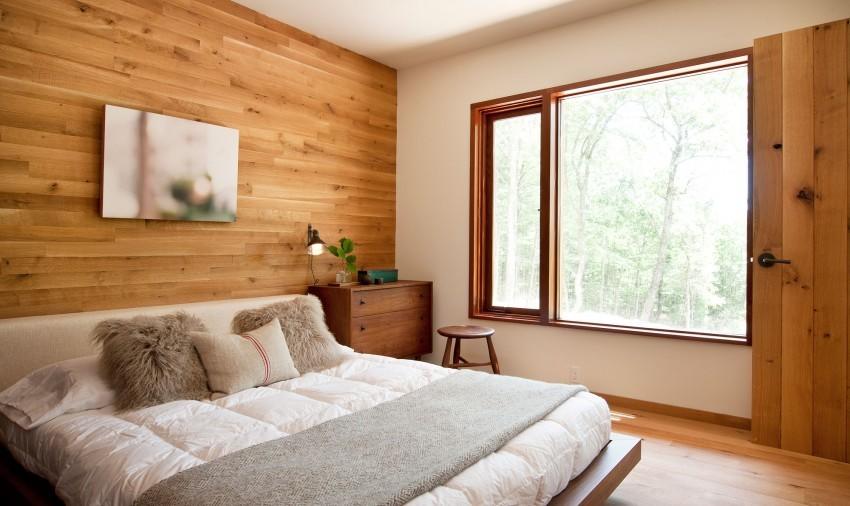 The introduction to the house began in the bedroom, where it was chosen as one of the easiest ways to use wood in the room. The walls opposite the bed are paneled in wood, while others are painted or papered.
Hallway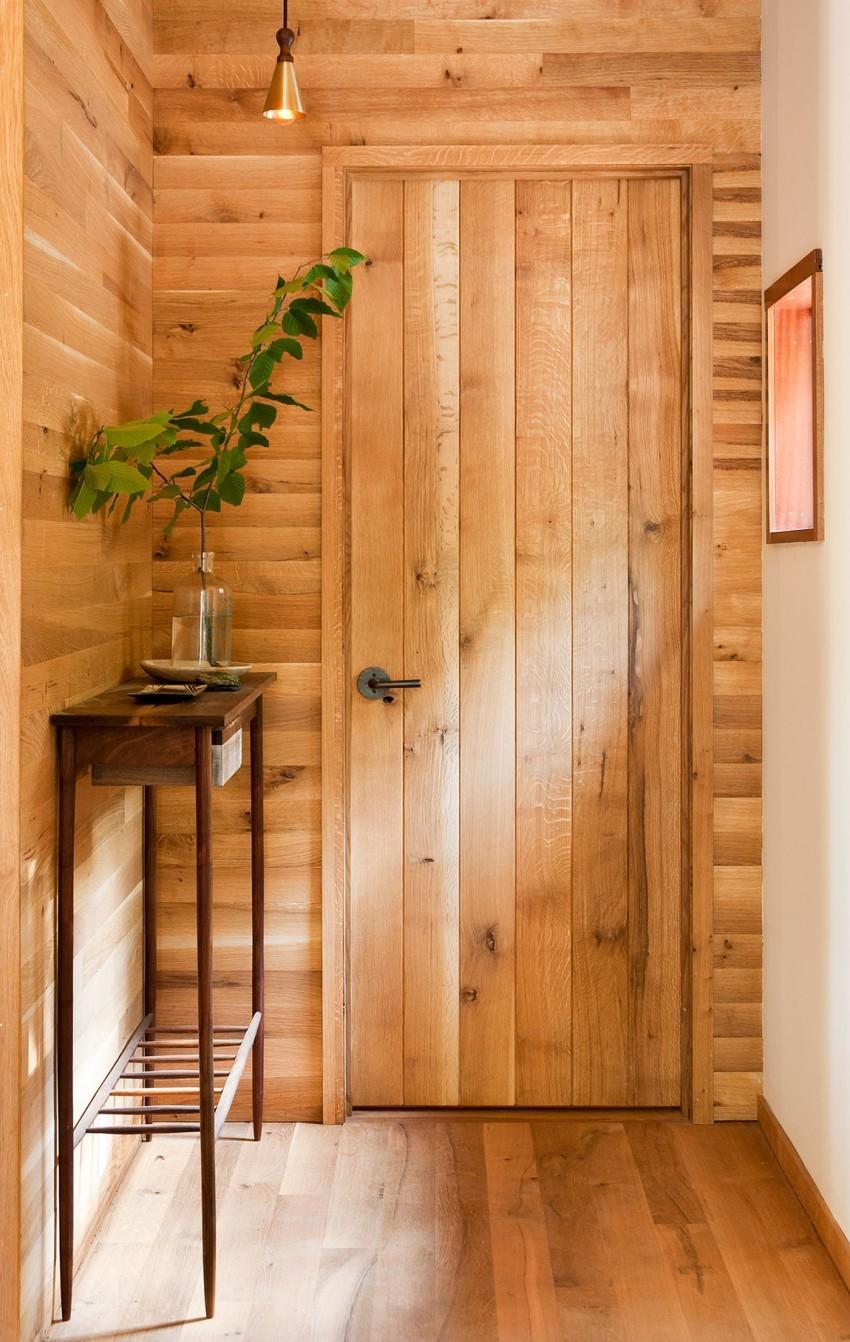 A similar technique can be seen in the corridor, where the door and two walls are wooden, and the other two are painted white. If you want to use clapboard or block house in the cottage, but do not make it completely wooden, then this is your chance to diversify the interior. And, of course, in addition to the white paint on the other two walls, you can choose a different coating, such as ceramic tiles or cork.
Living Room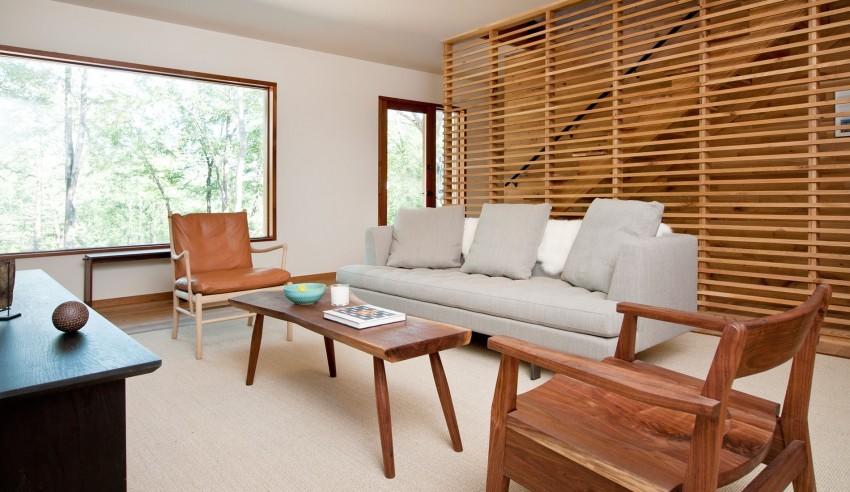 In the living room, we see a striking design technique, in which a wooden screen hides the stairs like a wall. Therefore, when going down, the eye is distracted not by sitting on the sofa or looking directly at your feet, but by places with sufficient sunlight, which would not happen if there was an ordinary wall.
Kitchen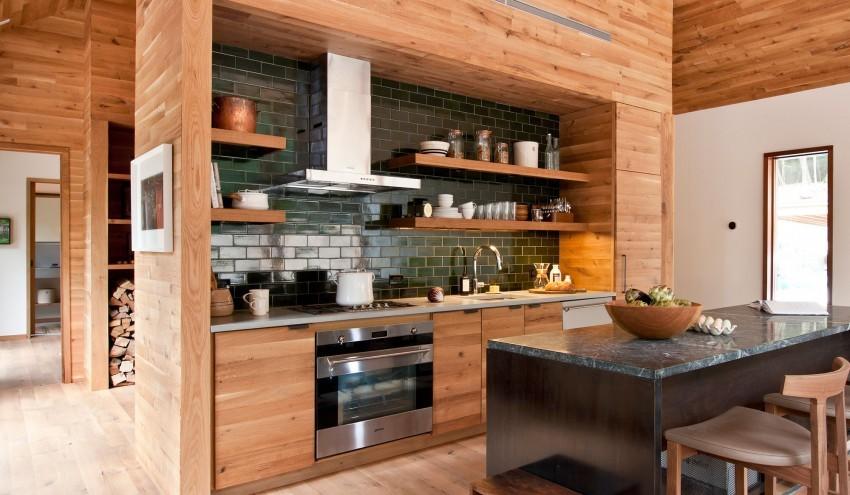 The design of the kitchen in this house looks very fashionable and expensive, because along with wood, they use dark tones of other materials, ceramic tiles and countertops. Dark green color always looks very noble, especially when it is surrounded by a tree of the right shade. The minimalistic type of household appliances, which the designers managed to fit into the interior thanks to the same wooden shelves, looks very stylish here.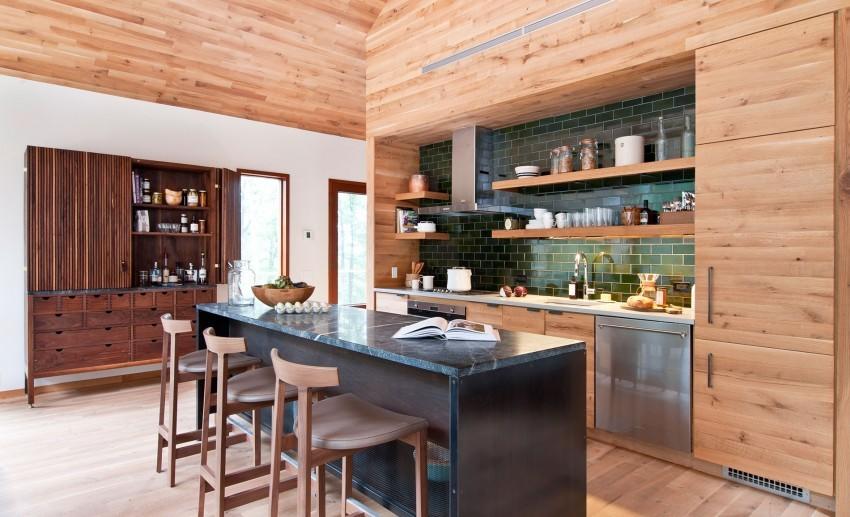 Nook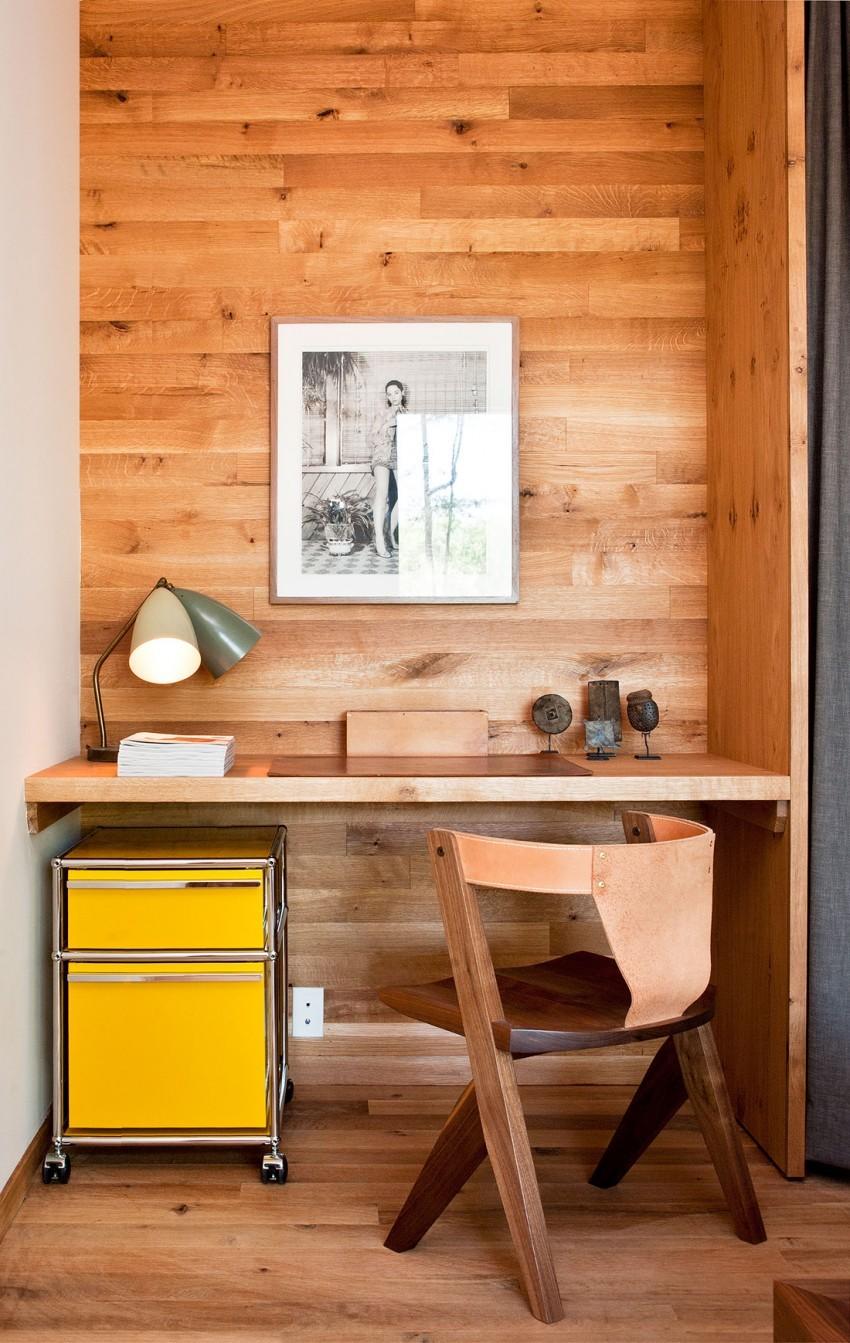 To the left of the kitchen area is a wooden cupboard, and note the white background of the wall. Do not try to mix wood of two colors, making a composition of them. This is only possible for professionals, and even then-in an eclectic style.
Office Area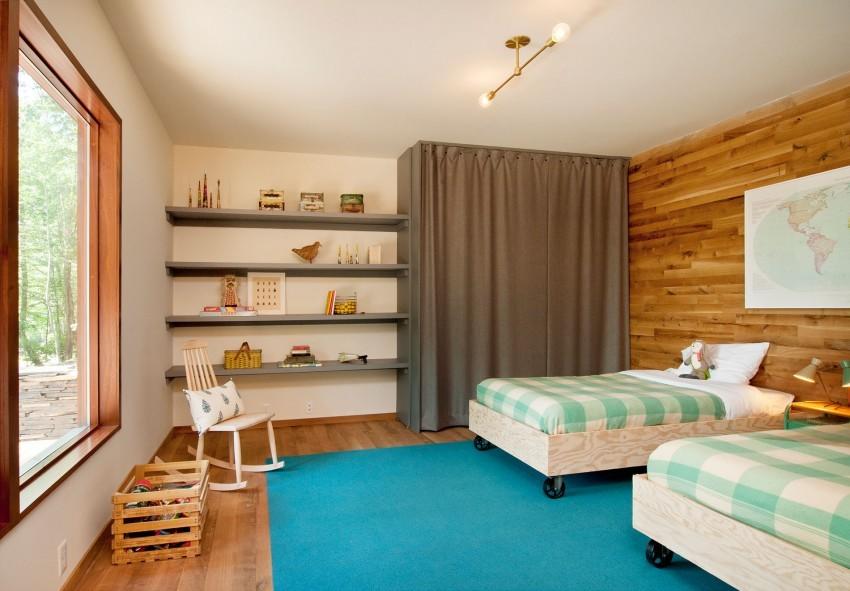 The authors also managed to complete the office area, which looks like a modern eco-style office. Each object plays its own role: the table enlivens the interior, the lamp creates a vintage mood, the sculptures are ethnic, and the photo with Passepartout reminds that this is a place for creativity and self-expression.