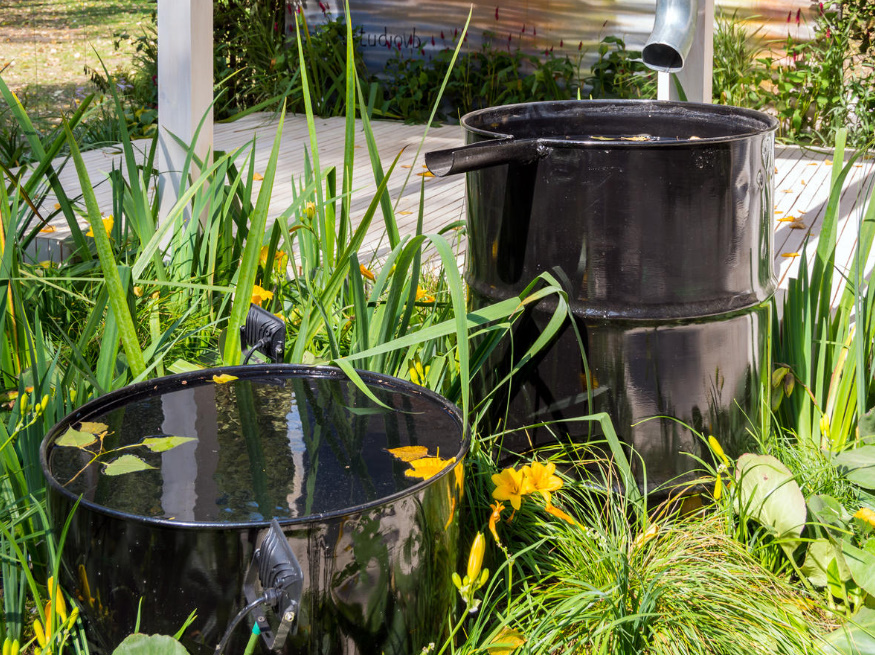 If you have a cottage, then almost certainly there is a barrel. And most likely, not even one. And how and for what is it used? How many ways of useful use of barrels can you name? I managed to find 10 options — from banal to very original — but I'm sure that these are not all possibilities.
Barrels as containers for collecting and storing water
The most obvious option is to use barrels for water, without which there is definitely nowhere in the country. Craftsmen construct various systems to create reserves of life—giving moisture, and the main role here, of course, is played by barrels – iron or plastic.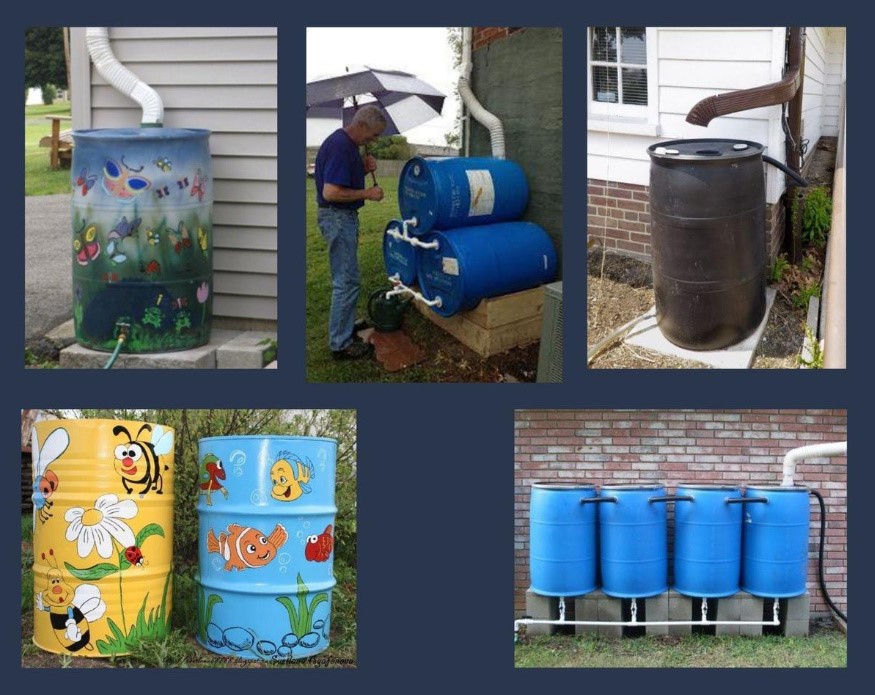 Here I will show you some examples. As you can see, someone has a similar structure that remains purely utilitarian, without frills, and someone makes an element of garden design out of an ordinary barrel – it's a matter of taste and possibilities.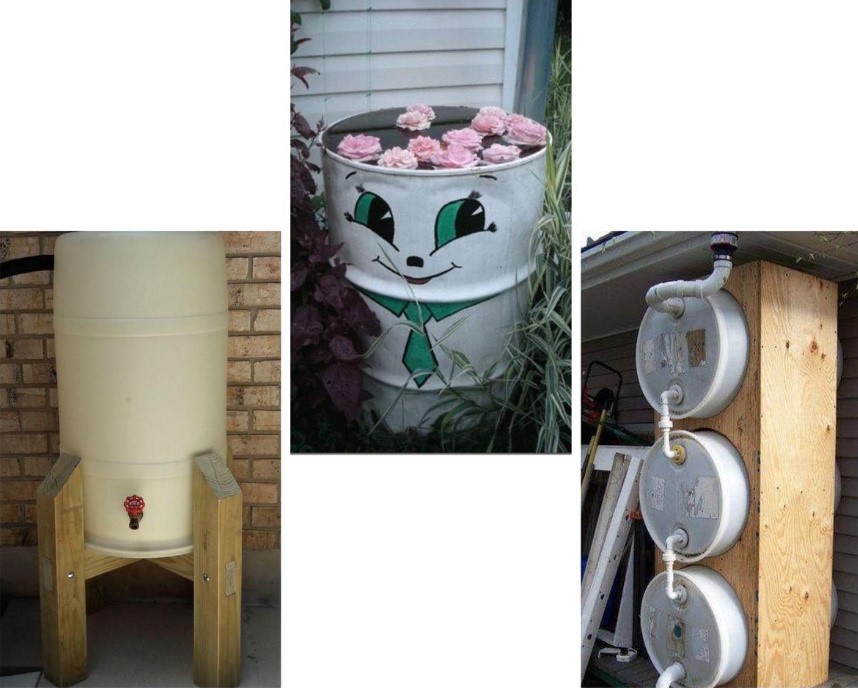 There are many ways to decorate, but the most popular option for the decoration of these containers are still all kinds of drawings.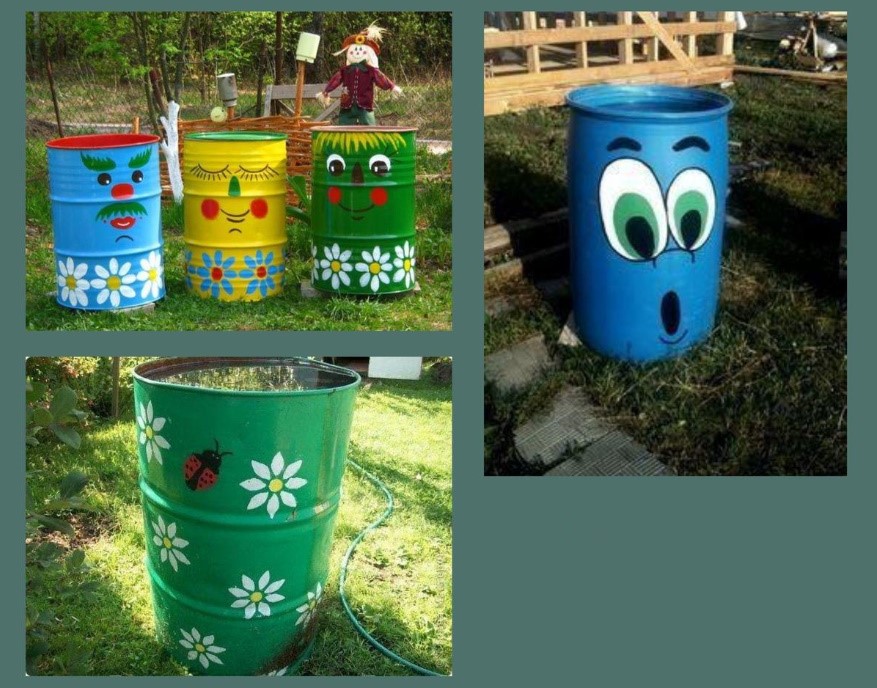 Washbasin barrels
It is not known who first came up with the idea of adapting an iron barrel as a washbasin, but it turned out great. This option is convenient to use in the garden, and it's not a shame to put it in the house, because you can choose the design to your taste, in any style.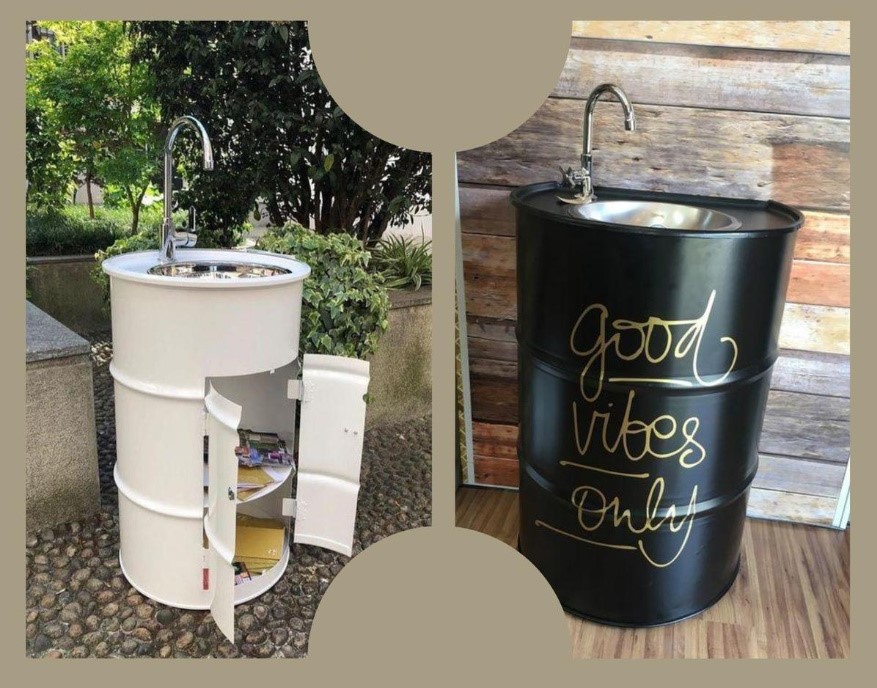 And it's also nice to wash up after work with warm, soft rainwater heated in the sun — right from the barrel. And the kids really like to splash around in it — it's been checked.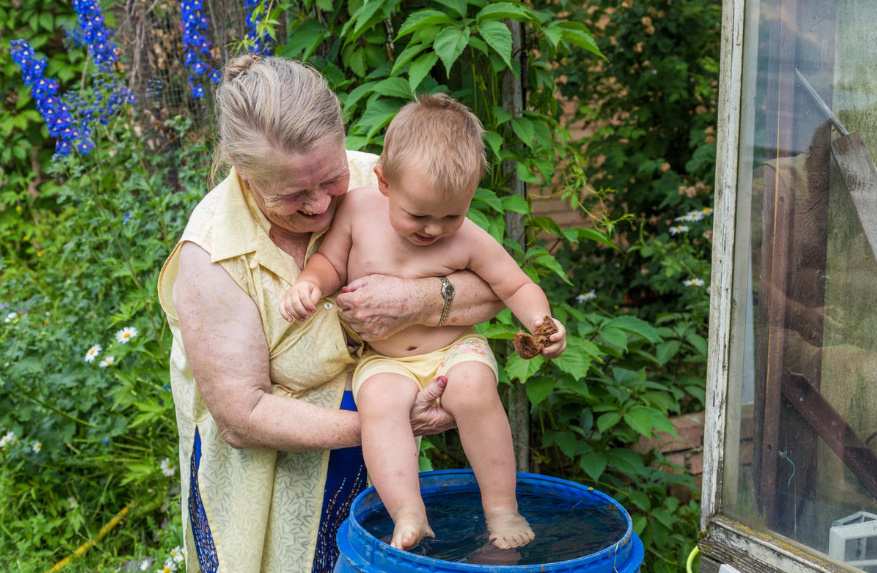 Barrels-reservoirs
A barrel, of course, is not a pool or a pond, but when there is no place for a large reservoir on the site, a variety of containers are used — including barrels: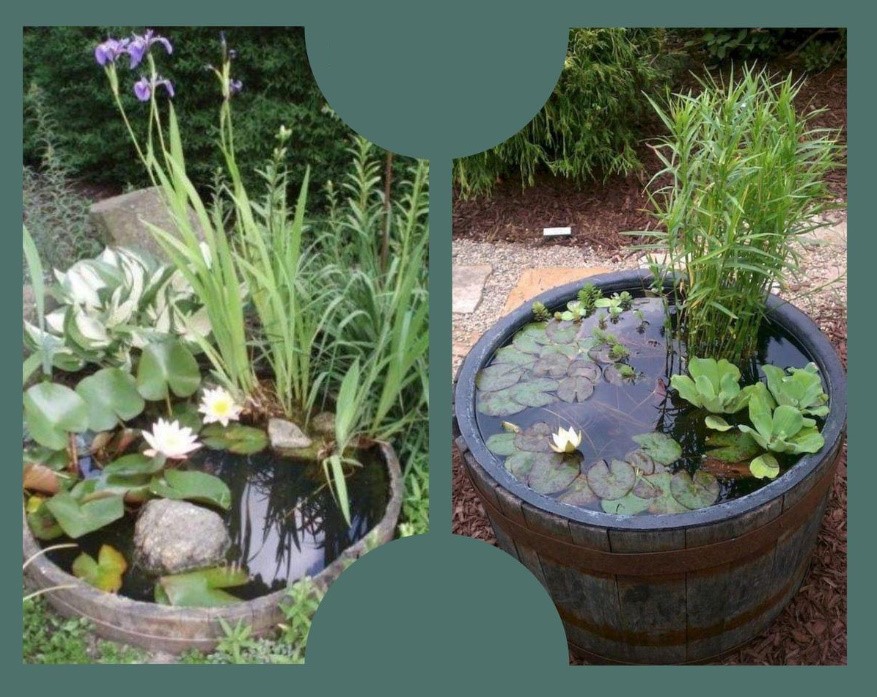 Some even keep small ornamental fish in such ponds, build fountains and cascades.
Barrels as containers for plants
The second common idea is the use of barrels for planting plants. Container gardening is popular all over the world, especially among owners of small plots of land, who have long proved that barrels can become flower beds and beds — the volume of such a "pot" is enough to feed the most demanding plant.

If you cut the barrel lengthwise and install it on a wooden support, as in the photos above, you will get mobile high beds. However, from my point of view, it is necessary to bring drip irrigation to them, otherwise you will have to constantly run with watering cans. Well, you can, without further ado, just fill a barrel standing vertically with soil — and plant everything you want there: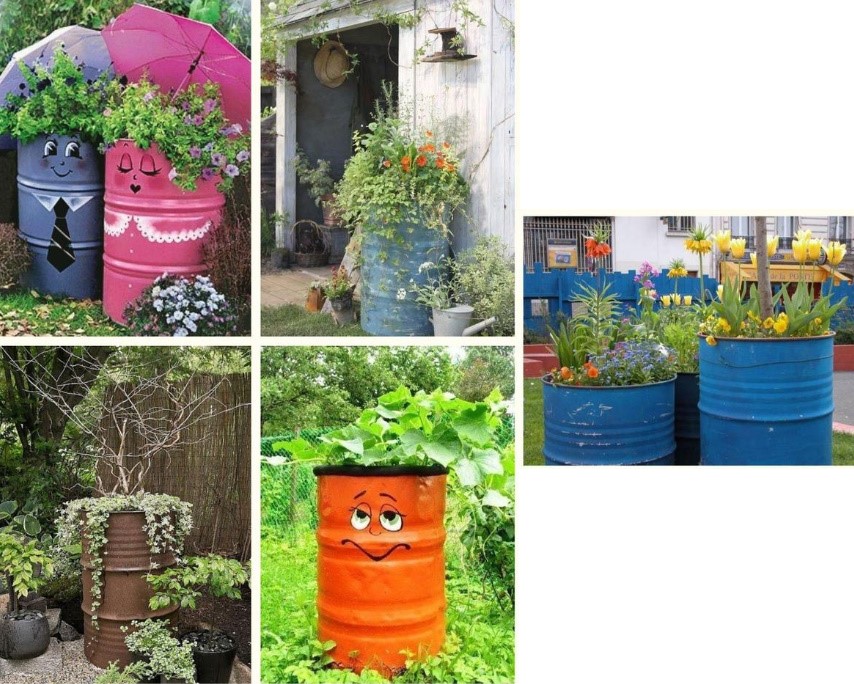 Most often cucumbers, zucchini and pumpkins are grown in this way, and petunias are made from flowers. But who said that this should be limited? Someone makes a whole vegetable garden in barrels, and some even manage to grow mushrooms in them: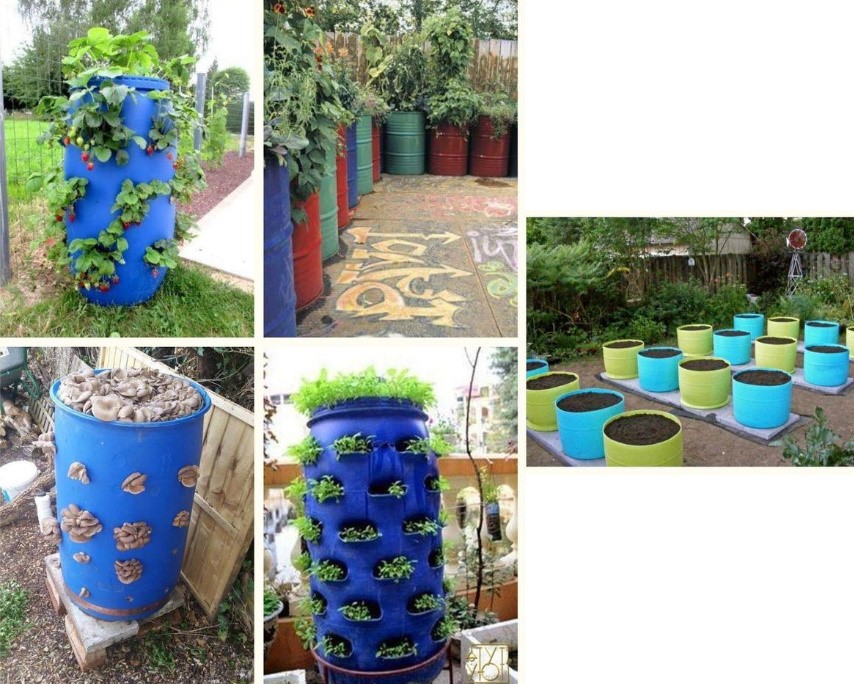 Compost barrels
And you can also make compost in barrels. And not just put a container somewhere in a corner and put waste there, but like this: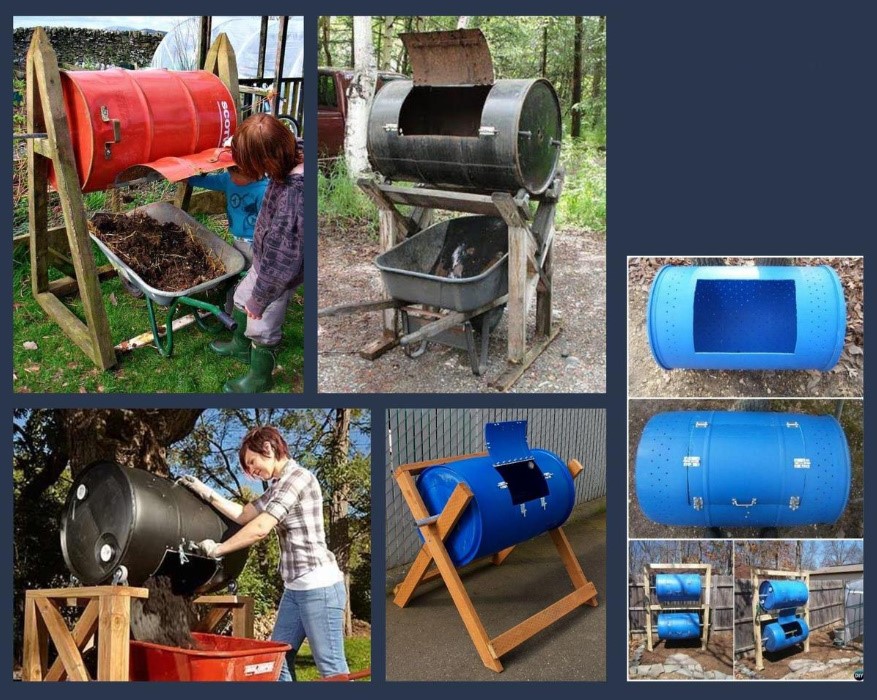 The barrel rotates, so the raw materials are mixed in it, and the finished compost is conveniently extracted. If you do not have the skills to work on metal, you can use a plastic container — it is easier, and it will probably be easier to turn it into a composter.
Barrels as a decorative element
Iron and plastic barrels are still not particularly attractive in themselves, but wooden ones are good even without additional decorations. Take a look at how they can be used in garden decor: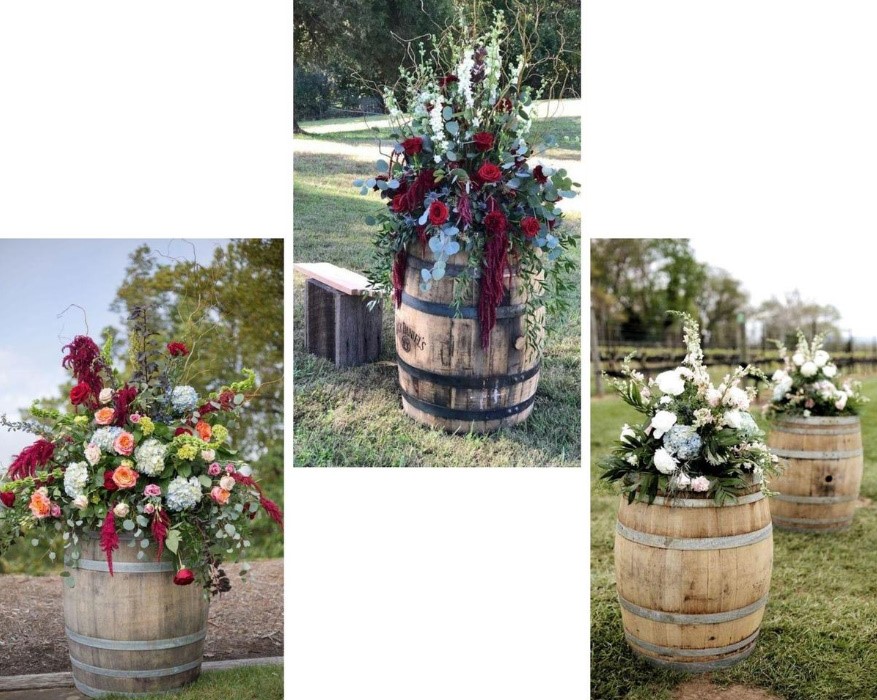 Usually such compositions are used to decorate the garden, where wedding or anniversary celebrations are planned. If you have something like this planned, take note of the idea. This is a sign of wine-growing regions.
Barrels-barbecues
Well, summer holidays are traditionally unthinkable without a barbecue. You may ask, what do barrels have to do with this? The most direct: craftsmen make outdoor stoves, barbecues, braziers and smokehouses out of iron barrels.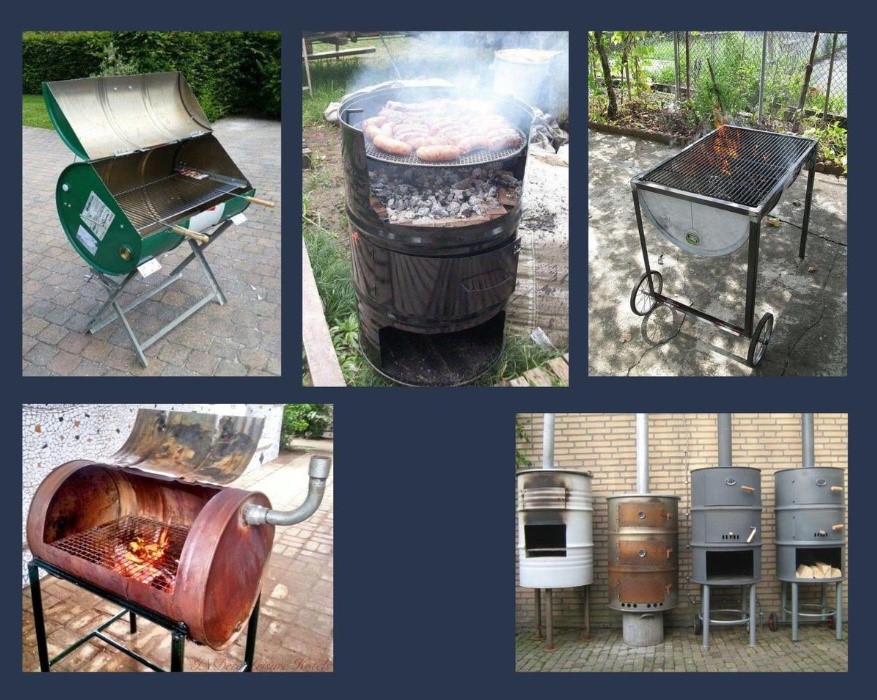 However, to implement such an idea, one desire is not enough — you also need metalworking skills and special equipment.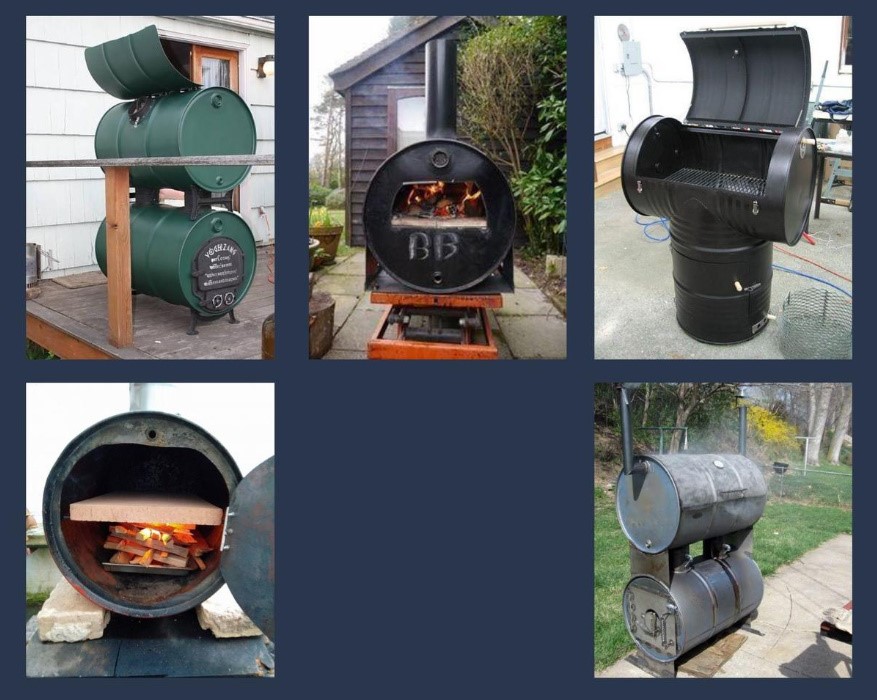 Barrels as furniture
Tables, chairs and benches for summer holidays are also built from barrels. Yes, such furniture will not be to everyone's taste, it will not be appropriate everywhere. But if it is done qualitatively and corresponds to the style of the site — why not?..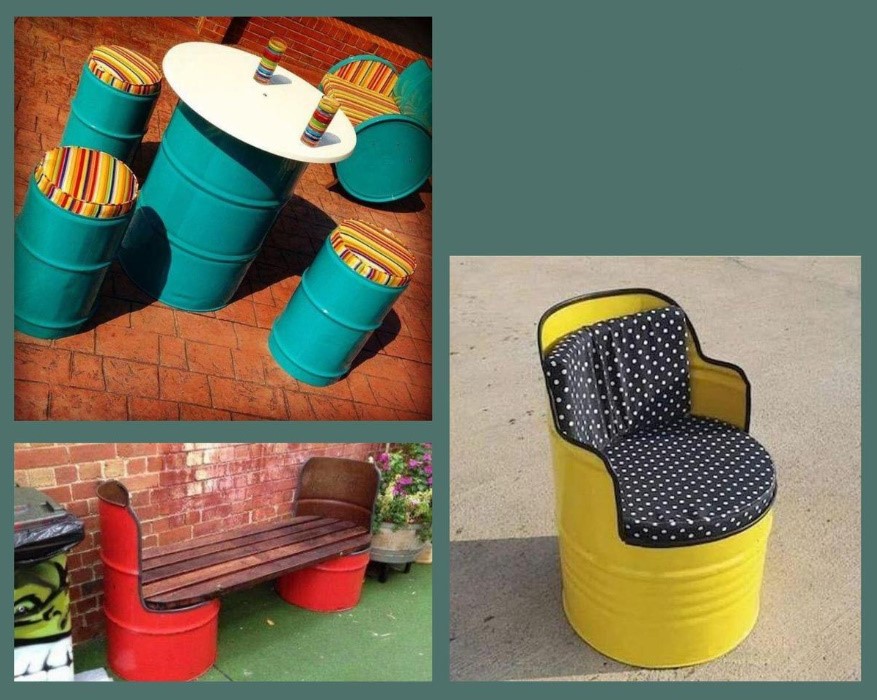 If there are extra wooden barrels — even better: products made of them always look stylish and elegant. However, the iron ones also have their own character and a certain charm, which is revealed in the skillful hands of the master.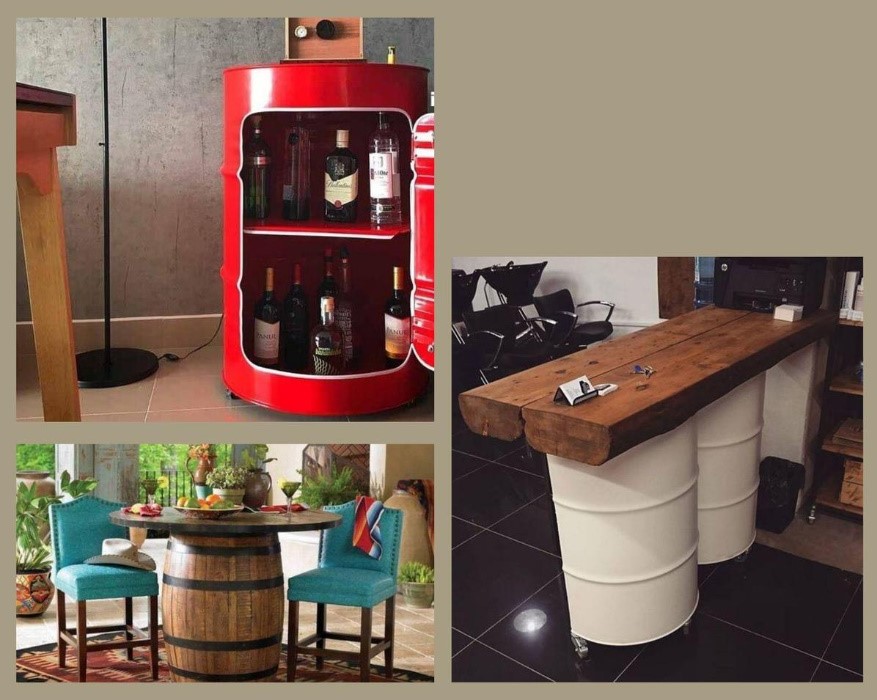 How comfortable and convenient such products are to use is a moot point. But it looks interesting, you must agree.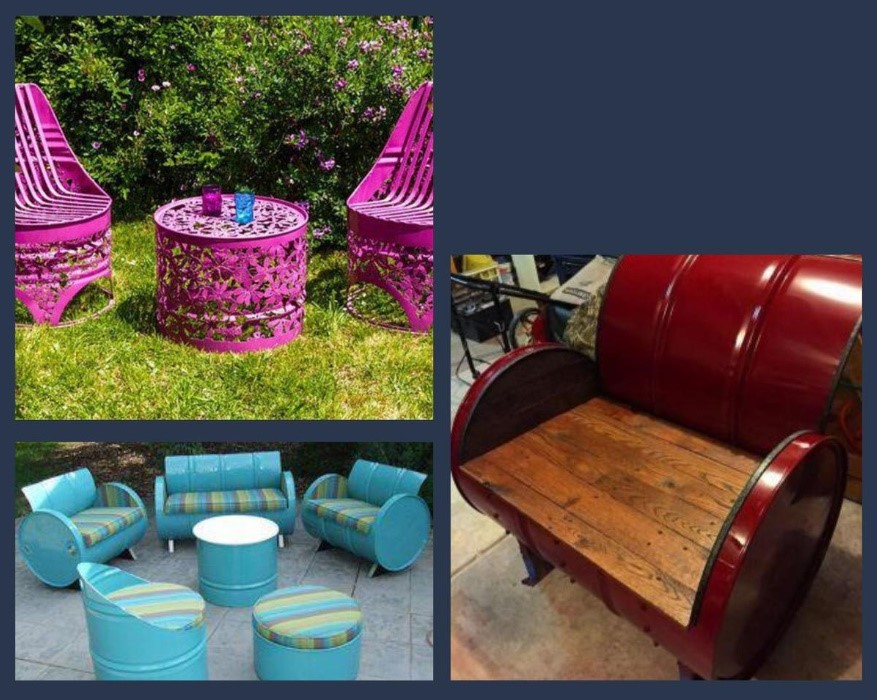 Anyway, barrels are far from the most extravagant material for making furniture.
Barrels for storing inventory
Rested — it's time to get down to business. We get shovels, rakes, pitchforks… Where do we keep them? In a barrel! Convenient stationary or mobile stands for garden equipment are obtained from iron and plastic containers: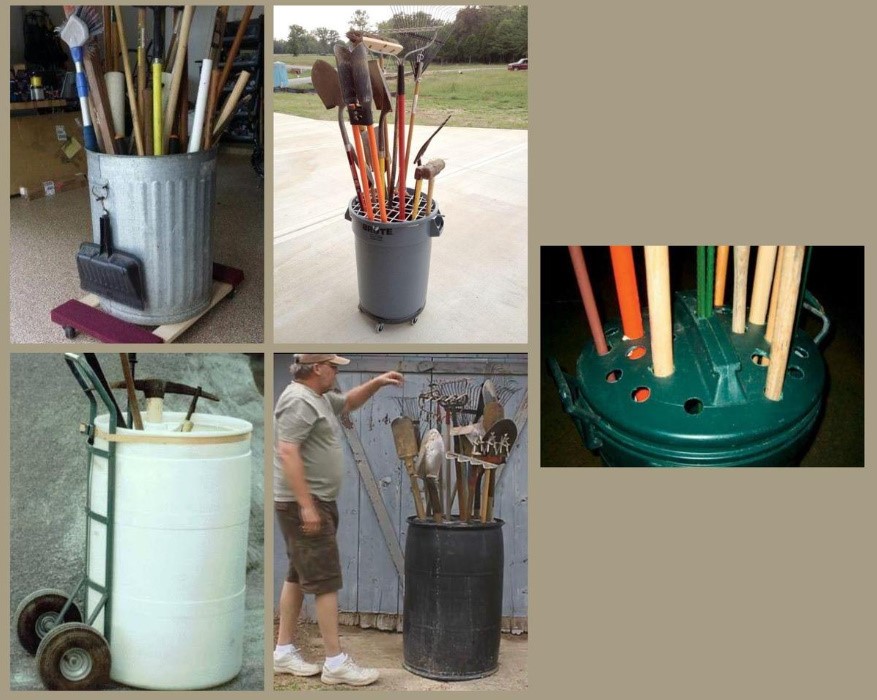 Animal houses
But what are we all about ourselves yes about ourselves… What about our pets? Do they have cozy country houses and comfortable beds? If not yet, maybe it's worth adapting a suitable barrel to the case?
Only here I think iron or plastic will still not be the best solution: in summer it's hot in such a house, in winter it's cold. And not everyone has wooden barrels.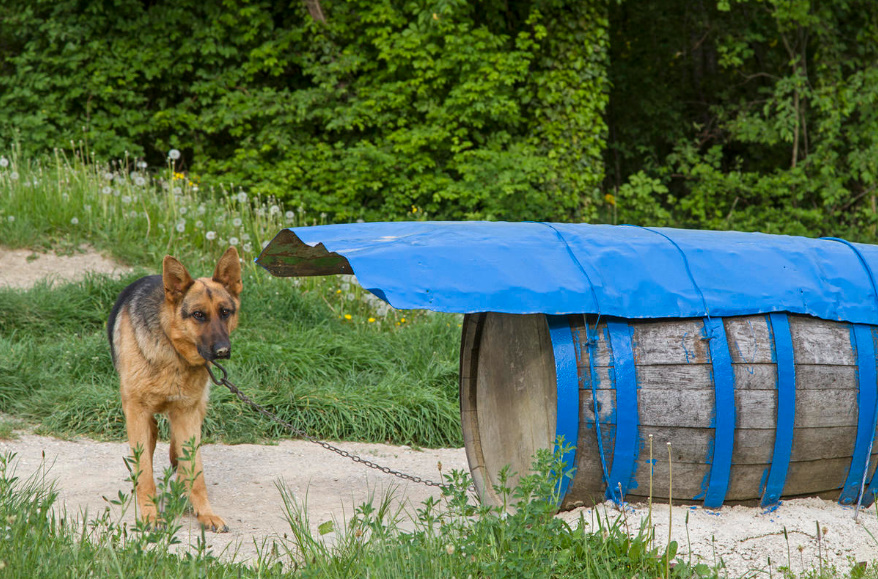 And how do you use barrels in the country? Tell me!