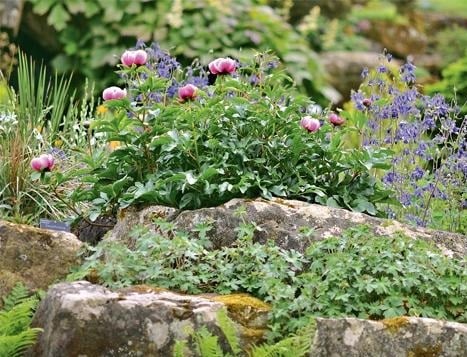 The classic way to use a peony in a garden is a lush flower garden with tall peonies with a rose-shaped flower shape. To date, a more relevant trend in gardening has become the use of low peonies for slides or rocky gardens. A special name was introduced for them – Peony Rock Garden.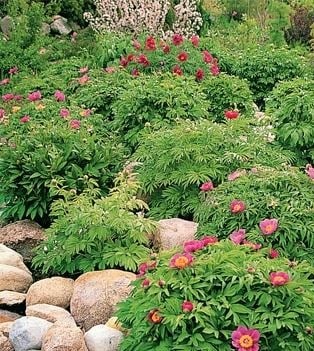 For stony gardens, peonies are characterized by a relatively low stem up to 50 cm (1.6 feet), easily adapt to stony soil, decorating it with bright flowers of simple shape. In turn, peonies are very beautifully combined with stones
One of the most common stony peonies is paeonia tenuifolia. The height of its stem is 30-45 cm (1-1.5 feet), and the diameter of the dark red flowers is 8 cm (3.1 inches). The peony does not bloom for long, but its green blackberry shape allows the plant to remain decorative all season.