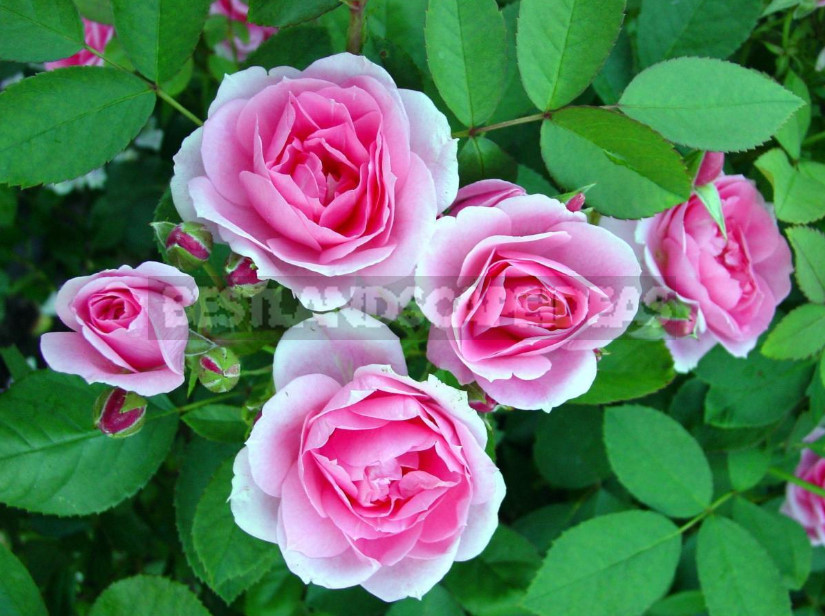 Flower growers are special people. They are divided into numerous groups by hobbies. Sometimes priorities change, and then a person breeding peonies or daylilies suddenly "gets sick" other plants. Rose growers occupy their niche in this diverse community – "sick" people in their own way.
Do you think you're not sick with flowers? Of course, the patient! Well, tell me, what kind of normal (from a generally accepted point of view) person will dig deep holes in the thin loam, taking out the lower infertile layer on a wheelbarrow to a nearby wasteland, mix peat, humus and oat straw with sand, sort it all out with his hands and rub the lumps with his fingers?.. Rosewood! Who rolls their eyes to the sky when hearing the mellifluous words "horse manure"? Rosewood! The same rosewood that studies the heat-saving properties of not only spruce lapnik and lutrasil, but also mineral wool and thermoflex. I did it! After all, roses should be sheltered for the winter! In particularly severe cases, all other plants are generally on the periphery of interests – they exist only in the context of planning and organizing the next rose garden, as filling and shading crops.
Well, as it often happens, an ordinary amateur florist, in whose garden phlox, lilies, ornamental plants get along peacefully – but at the same time he really wants to decorate the plot with roses? For those who consider "real" roses to be too complex a culture, there is an alternative – Canadian rose breeding, bred specifically for cold climates, or, as they are simply called, Canadian roses.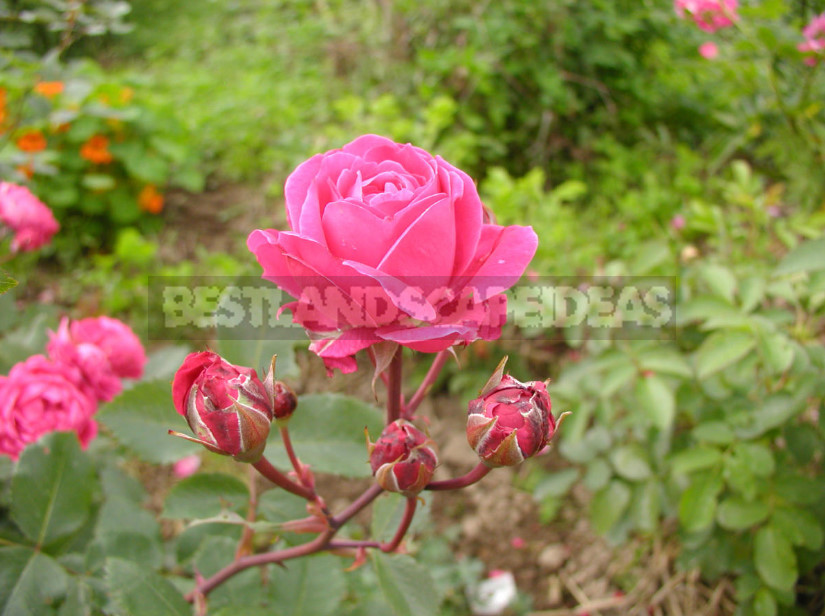 I have little experience of growing them – only three years, but that was enough time to fall in love with the northern beauties and understand the subtleties of caring for them. And frankly speaking, I have not found any special subtleties.
Features and benefits of Canadian roses
Of course, Canadians are not as refined as tea-hybrid roses, not as fragrant as English, not as spectacular as whitish, but they have many other advantages: endurance and unpretentiousness, excellent winter hardiness and beautiful flowers of rich color. These roses bloom in two waves, the second is less abundant. If you do not remove the faded shoots, the bushes are decorated with numerous fruits, which also look quite decorative in autumn.
They do not require shelter for the winter and have another very important advantage – they are perfectly cut and grow on their own roots in the future. Thus, by buying only one plant, you will be able to multiply your favorite rose without compromising your wallet.
Canadian planting roses and caring for them
Despite the unpretentiousness, the place for the purchased grafted plant should still be prepared properly: dig a planting pit, add all kinds of "goodies" in the form of humus, peat, compost, complex fertilizer and ash to the earth mixture.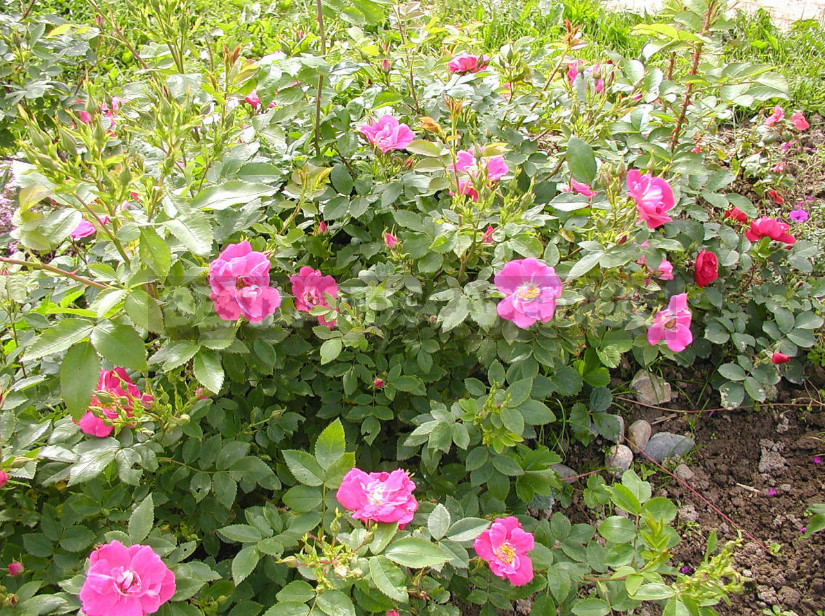 Plant the grafted rose, as usual: it is customary to bury its grafting by 3-5 cm (1.2-2 in). Rather, it is better to place the vaccination at the soil level, over time the bush will settle by only 3-5 cm (1.2-2 in) due to further compaction of the soil.
In the first winter, for insurance, it is necessary to cover the base of the bush (at a height of 15-20 cm/5.9-7.9 in) with a mixture of earth and sand in equal parts, but in subsequent years this procedure will be completely unnecessary. Roses winter well without hoeing, bending shoots and shelter, although some growers in other years Canadians freeze to the level of snow cover. But it's not scary, believe me! In three winters, the ends of the shoots of the variety froze once 'Alexander Mackenzie'. Probably, a lot depends on the specific conditions and microclimate of your site.
Further care of the bushes is reduced only to regular feeding, treatment of fungal diseases and sanitary pruning.
Cuttings of canadian roses
After the first wintering of the Canadians, I raked the rescue train with some caution to check the vaccination status. A surprise was waiting for me here: plump white roots coming from the shoots of the Graft, then varieties appear. By the middle of summer, the bushes had grown, fluffed up, and I had the opportunity to cut green cuttings from flowering branches and check whether the spring "surge" of root-forming activity is their pleasant feature.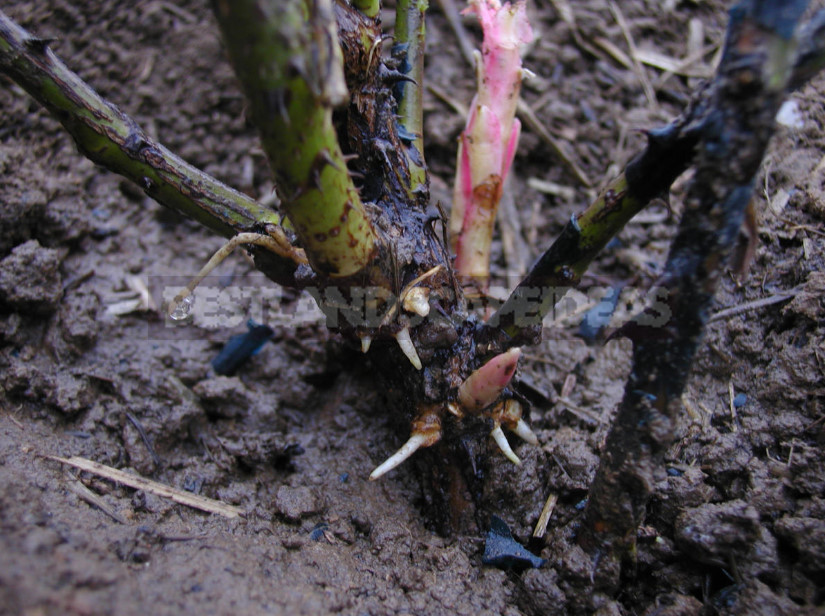 Cuttings of varieties 'Alexander Mackenzie', 'Morden Centennial' and 'William Baffin' 20-25 cm (7.9-9.8 in) long were planted deep enough (15-20 cm/5.9-7.9 in) in a permanent place with fertile soil. Rooting was one hundred percent.
Planting pits were not prepared for rooting future bushes – the top layer of soil was dug in the right place with the addition of several buckets of compost, ash and complex fertilizer. The cuttings were covered with newspaper bags – from the sun, and on top – mini-greenhouses built from five-liter plastic water bottles. With sufficient watering, the young plants exploded in growth so that in the second half of August they had to remove the protection from newspapers and bottles, and some especially nimble cuttings had their buds cut off.
In autumn, the cuttings of Canadians were covered with earth, which was removed in the spring (after thawing of the soil). Despite the rather harsh winter, all the cuttings were alive and well, and at the end of summer they looked like small flowering bushes.
Canadian rose varieties
I will give a brief description of some varieties based on the conditions of my site.
A beautiful, hardy and profusely blooming rose up to 1 m (3.3 ft) high. Very decorative!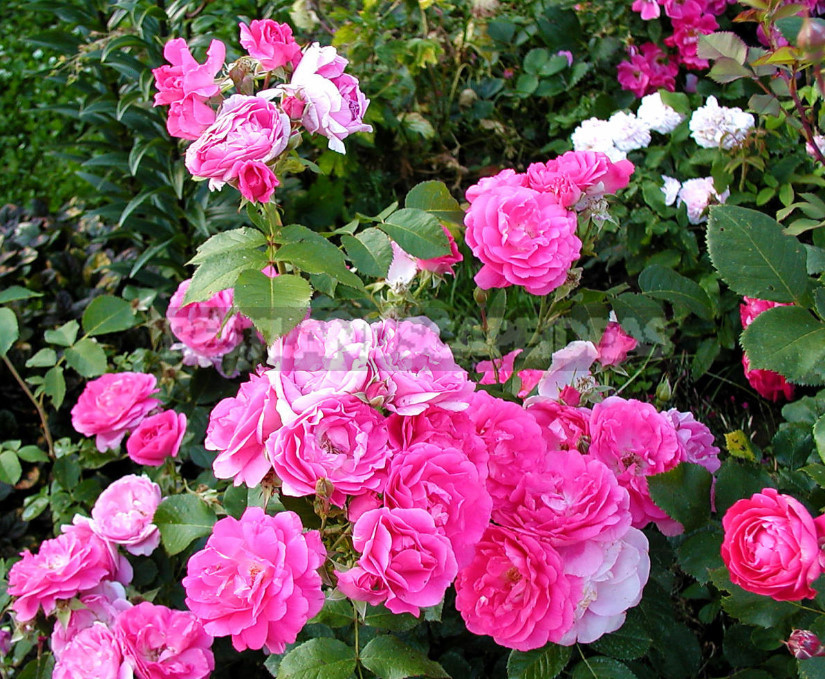 Timely removal of wilted flowers prolongs flowering. The second wave of flowering is quite scarce. Black spots affect the average. The smell is faint.
A fairly tall and spreading shrub. The promised very high resistance to black spotting on the site is confirmed by me .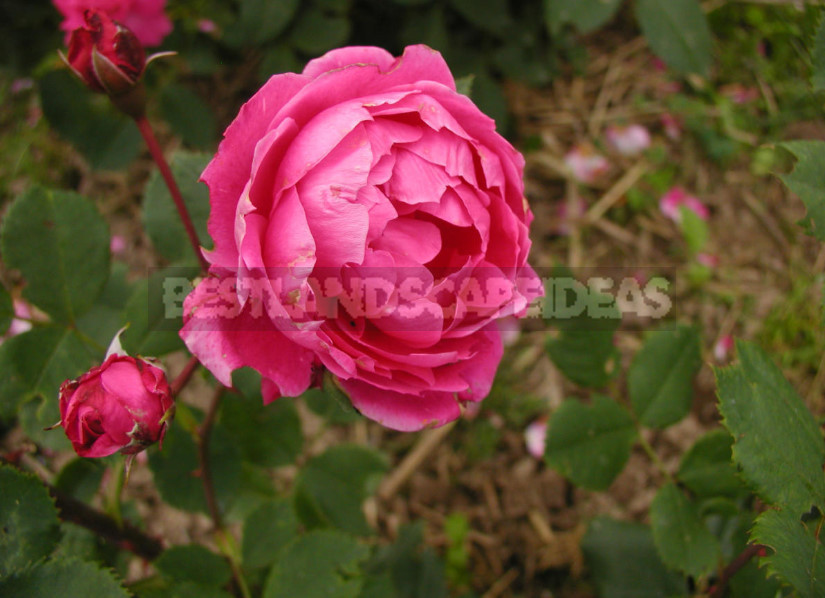 In some plants of this variety, the flowers fade in the sun, the edges of the petals dry out, discolor. Such bushes should be planted so that they are covered with light shade during the day.
In some sources it is mentioned as a powerful bush up to 2 meters (6.6 ft) high, according to other sources "not too exceeding the height of three feet(0.9 m)". I grow the second option – a short rose with red semi-double flowers collected in large inflorescences.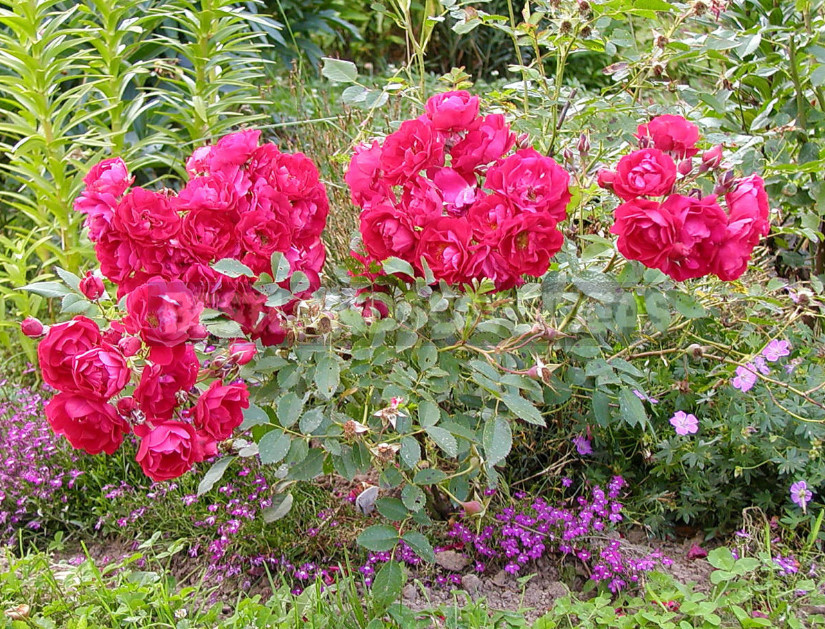 Resistance to black spotting is average. For the first two years after planting, the bush developed very poorly.
Maybe someone will disappoint you, because it looks too much like a regular rosehip, but it has a lot of advantages. The bush is energetic, very hardy, blooms almost constantly all summer, in autumn it is decorated with orange fruits, among which single flowers continue to appear.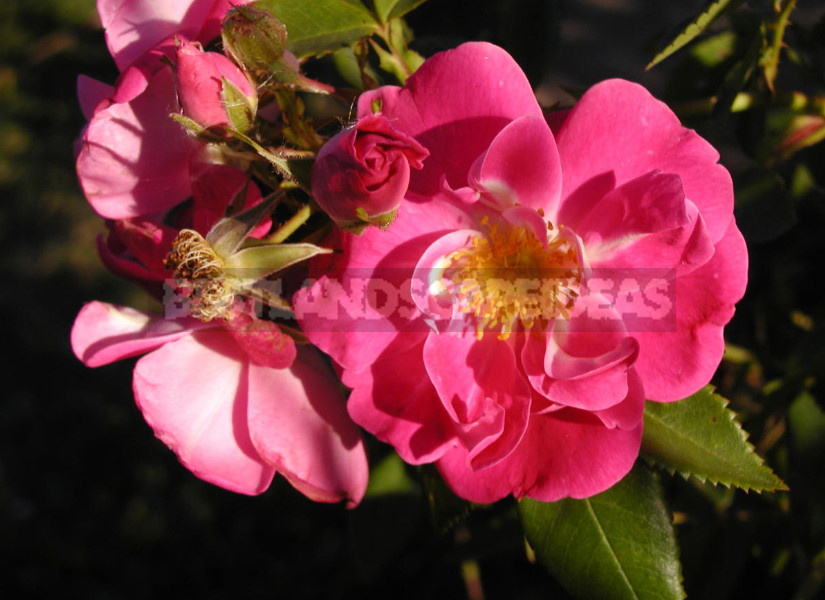 Speaking of flowers: they are semi-double pink and have a special charm, which is given to them by light spots at the base of the petals and bright yellow stamens. The smell is very weak or absent. This variety is really resistant to black spotting – it has never been sick on my site.
It is decorative exactly as much as can be expected from an ordinary rosehip.
During the flowering period, the bush is very beautiful – it is covered with large double pink flowers with a gentle shimmer. Disease resistance is good.
The defeat of powdery mildew has not been observed on Canadian roses for all time. What should I say in conclusion? In order not to immediately plunge into the "pink disease", start small – with Canadian roses. They will not only play the role of a "primary school rosewood", but they will also stay with you in the garden, because you need to make more efforts to spoil them than to care for them. And even if you don't want to complicate your suburban life by buying "real" roses, plant Canadian roses anyway – with minimal care, beautiful bushes will grow on your flower beds and hedges and delight with bright flowers and decorative fruits.