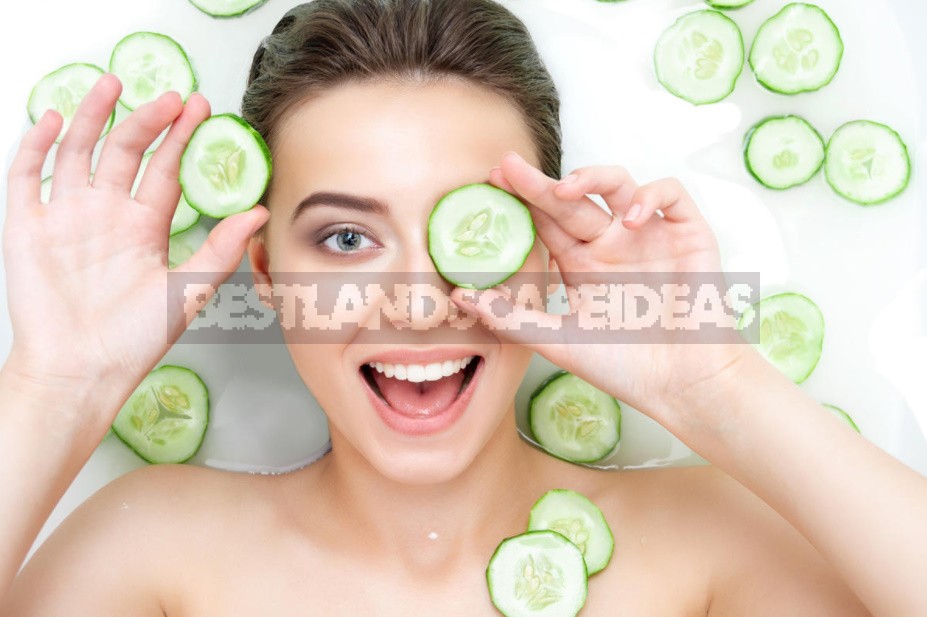 In the summer, our skin needs cleansing, moisturizing, and nutrition more than ever. But it is not necessary to use expensive hygiene cosmetics from the store: everything you need can be found in your garden and vegetable garden.
The effect of "two in one"!
The most expensive brands of cosmetics are based on plant extracts, bringing the composition as close as possible to organic. And fresh, freshly plucked plants and their fruits already contain a large amount of antioxidants, vitamins and healthy fats, which are crucial for smooth and elastic skin. Remember: what did our grandmothers do, for example, with strawberries that were not suitable for jam? That's right, these berries went on a face mask. From the point of view of nutritionists, they did the right thing. A healthy skin care regimen involves consuming fruits, vegetables, and whole grains, as well as drinking enough water. And local nutrition of the skin due to natural masks only strengthens this effect. Let's figure out which vegetables and fruits are especially useful to eat inside and outside in summer — and why.
1. Beetroot: from pressure and instead of lipstick
Beetroot helps fight high blood pressure. This is due to the fact that it is rich in nitrate compounds, which the body converts into nitric oxide. It relaxes the smooth muscles in the walls of our blood vessels, normalizing blood flow. Plus-reduces blood clotting and reduces blood clots.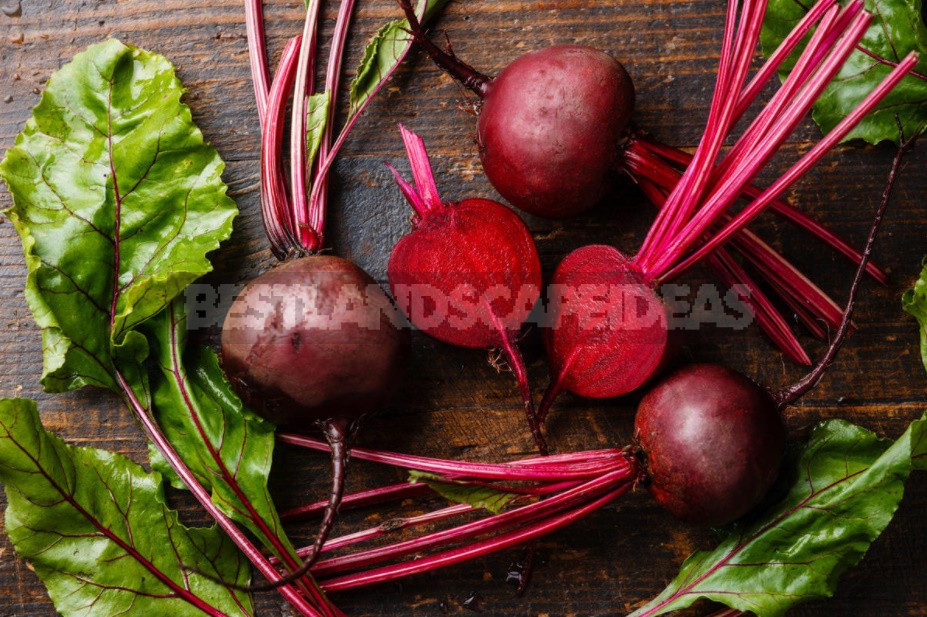 But after you have eaten a salad of fresh beets, it's time for a cosmetic procedure — this vegetable can become the basis of a nutritious lip mask. You need to mix a teaspoon of beetroot puree with a teaspoon of honey and olive oil, apply the composition to the lips for 10 minutes. This will moisturize them, brighten and exfoliate dry skin. By the way, if there is no olive oil, replace it with sunflower oil. If the lips often crack, you can add beeswax to the composition, this will enhance the effect.
2. Cucumbers: from hangovers and bags under the eyes
Cucumbers are a great remedy for dehydration and hangovers. And not only salted, along with brine, but fresh. In the morning, after a stormy evening, you need to eat a peeled cucumber-one and a half. High water content, along with electrolytes and b vitamins, will help restore water balance in the body faster.
How can a cucumber help ladies? It is actively used in cosmetology. Ascorbic, folic and caffeic acids in cucumbers reduce fluid retention in tissues, reducing puffiness and bags around the eyes. Applying cucumber circles to closed eyes for fifteen minutes will not only remove puffiness, but also create a skin lightening effect, help tone the delicate skin of the eyelids.
3. New potatoes: for the heart and freckles
Who doesn't like new potatoes for lunch? Because of the high concentration of vitamin B6, potatoes are extremely important for building new cells. In addition, it has a lot of potassium, so when baked or in a uniform, potatoes are useful for protecting the cardiovascular system.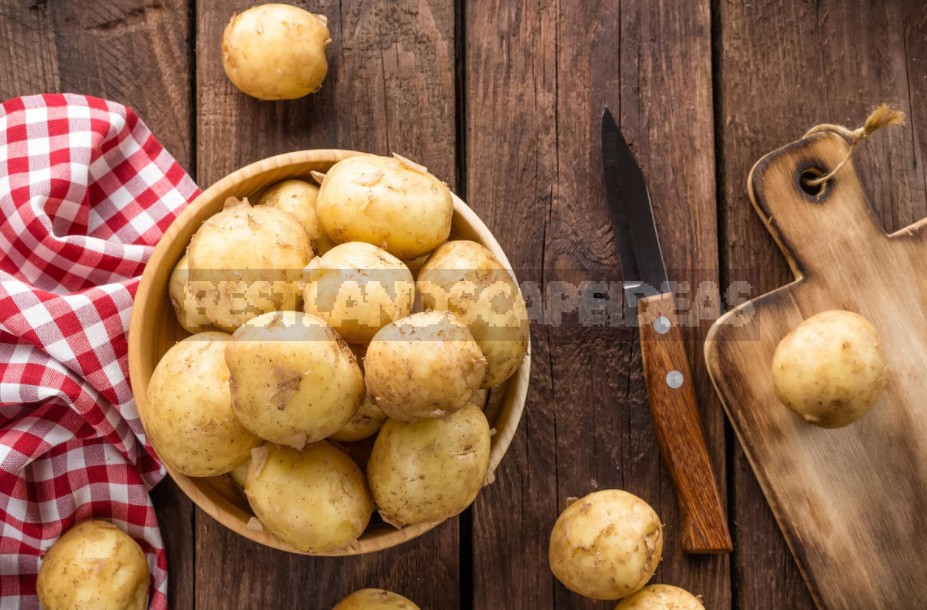 But puree of fresh new potatoes is another effective tool for removing bags under the eyes. Grated potatoes should be applied to the face for thirty minutes, and then rinse with cool water. This way you will not only get rid of puffiness around the eyes, but also lighten the skin on your face a little.
4. Mustard seeds: of cramps and body scrub
Mustard is another spicy herb whose potential is often underestimated by summer residents. Athletes know that eating a few teaspoons of mustard seed can ease muscle spasms. It contains acetic acid, a substance that promotes the production of acetylcholine, which in turn makes the muscles work. And mustard seed contains a sufficient amount of magnesium, which also helps with muscle spasms.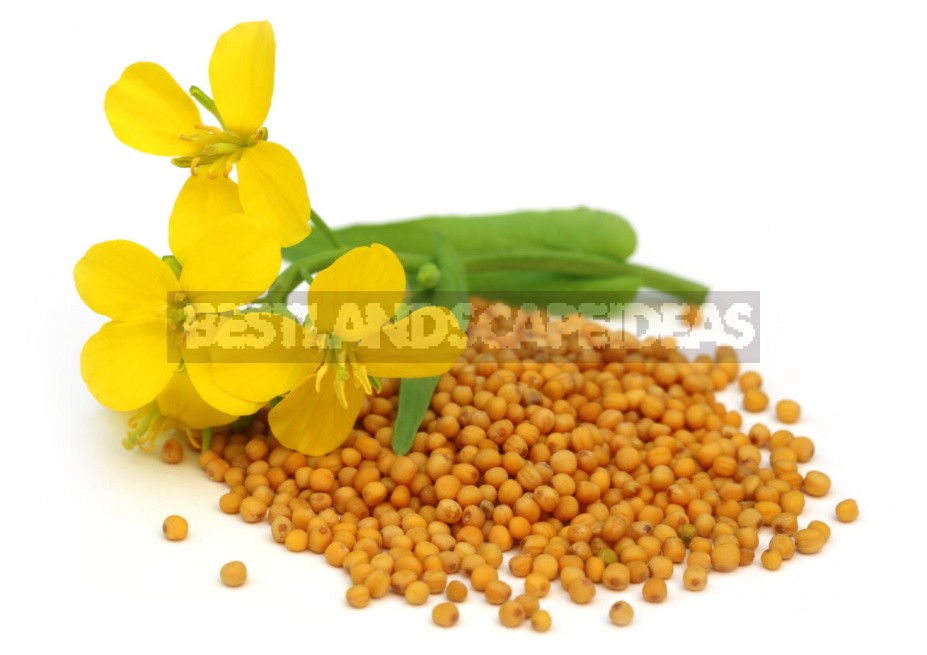 But mustard seeds can be usefully used not only inside, but also outside. They are ideal for use as a natural facial scrub. Mix half a teaspoon of mustard seeds with a teaspoon of honey until the seeds are covered, and leave for five minutes. Then use this mixture while washing your face to remove dead skin. Mustard seeds contain a lot of sulfur, so they act as an antifungal drug and can prevent skin infections and inflammation.
5. Apples: for a healthy gut and youth
Is there nothing else to do in your garden in July? Then go to the garden, because you probably have Apple trees growing there early varieties. The fact that apples are just a storehouse of useful substances has long been proven by medicine. Vitamin C, fiber, antioxidants quercetin and triterpenoids help to remove toxins from the body, strengthen the immune system and normalize the work of the intestines.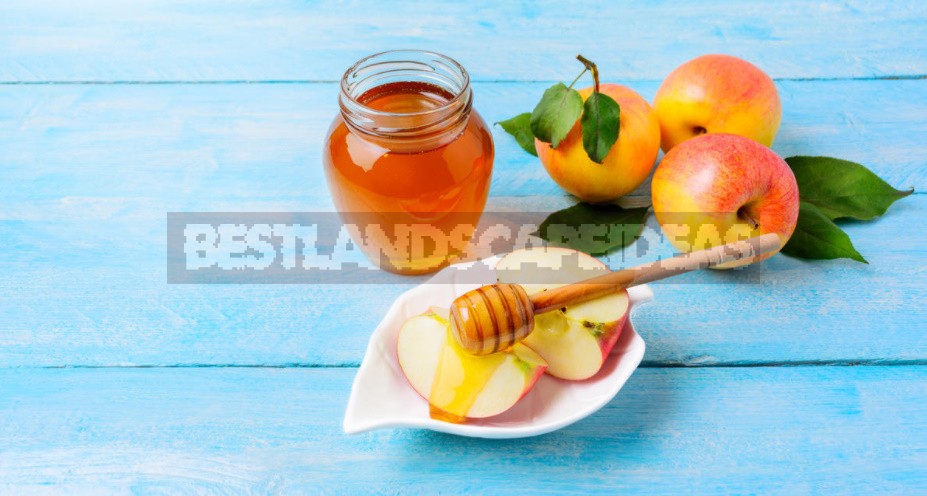 But did you know that apples can be used to improve skin condition? Try this firming mask, which consists of half an Apple grated, one teaspoon of honey, one teaspoon of lemon juice, and one egg. Mix all the ingredients in a blender and apply to the face, neck and decollete for 15 minutes. Wash off the remnants with cool water — and enjoy clean, smooth and elastic skin. The effect will be noticeable after a couple of weeks of regular use.
This is the end of our selection of natural face masks. It contains, of course, not all vegetables and fruits that can be used for cosmetic purposes, but only a small fraction of the available gifts of the garden and garden. And what recipes of country beauty do you use? Share your proven tools in the comments.