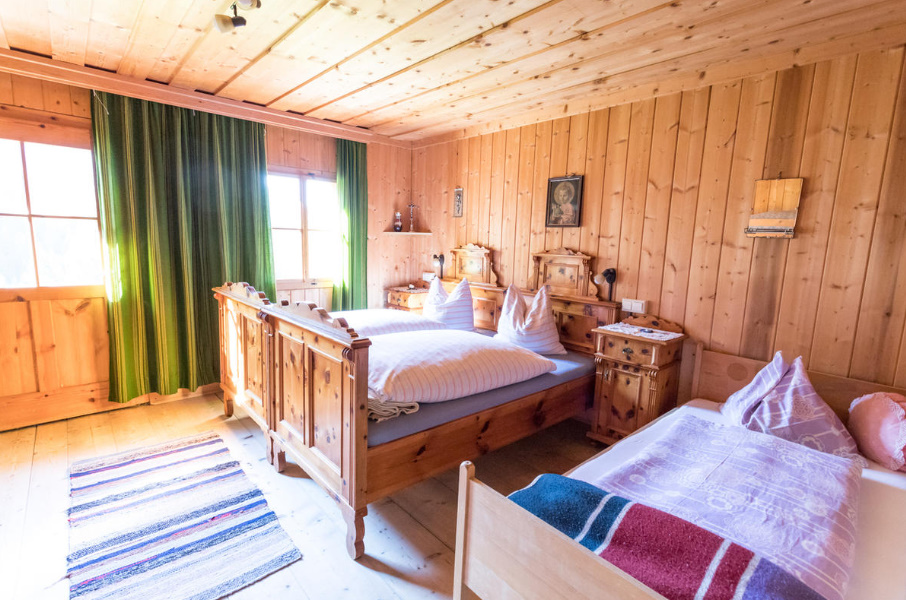 The interior decoration of a wooden house has its own characteristics, which largely depend on the materials used. Let's try to understand how you can sheathe the premises of such a building, and how best to do it.
When to start?
If your house has just been erected, in no case can you immediately start its interior decoration. Any wooden structure shrinks, so you will have to wait for some time. Shrinkage of a glued timber building will not take more than one month, but for massive log cabins this period may be several years.
Other important factors are the moisture content of the wood, the climatic zone of residence and the season during which the construction was carried out. The shrinkage process is especially active in the first year. During this period, it is necessary to seal and caulk the joints with tow, jute, moss. In order to determine whether it is time to start facing, periodically take measurements of the height of the walls. They should be unchanged for several months. Having made sure of this, start working.
Walls
The easiest way to finish the walls is to sand them and then paint them. This way the texture of the material will be completely preserved, moreover, it will become much brighter. This technology is very inexpensive. The disadvantages include the need to periodically repeat the grinding and the inability to hide the natural defects of wood.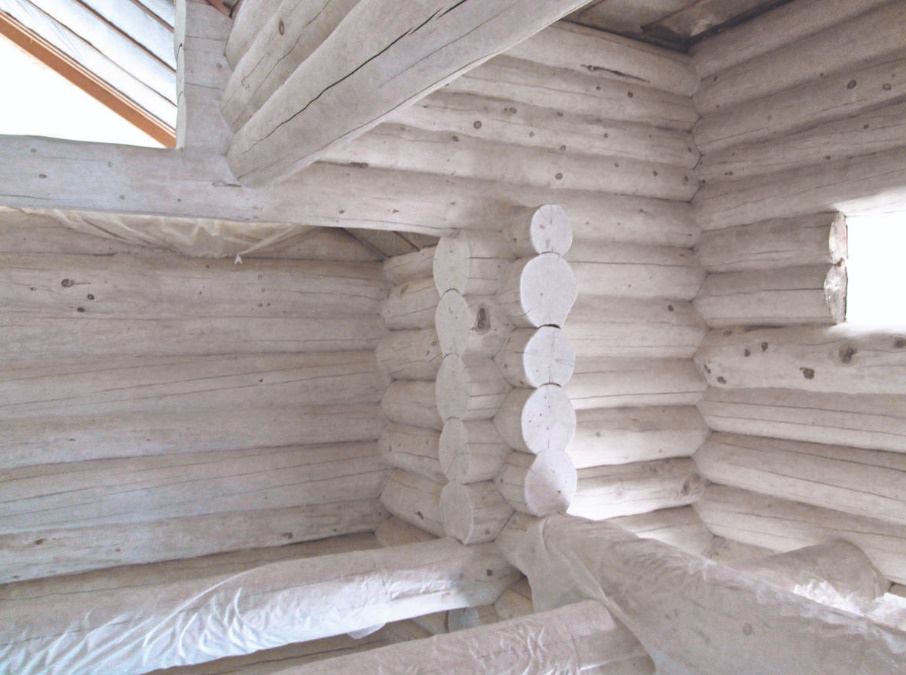 If you are not attracted to the idea of keeping the walls in their original form, they can be sheathed. For example — clapboard, wall panels or drywall (gypsum fiber). In any case, you will need to install a frame that will allow you to level the surface and get space for air circulation. At the same time, be sure to leave a gap of 2-3 cm near the ceiling.
The same materials can be used to cover built-in cabinets and niches, stairs, arches, partitions, decorative beams. But perhaps the most interesting and unusual way to finish the walls in a wooden house is to cover them with plaster or sheathe them with boards that have already been used.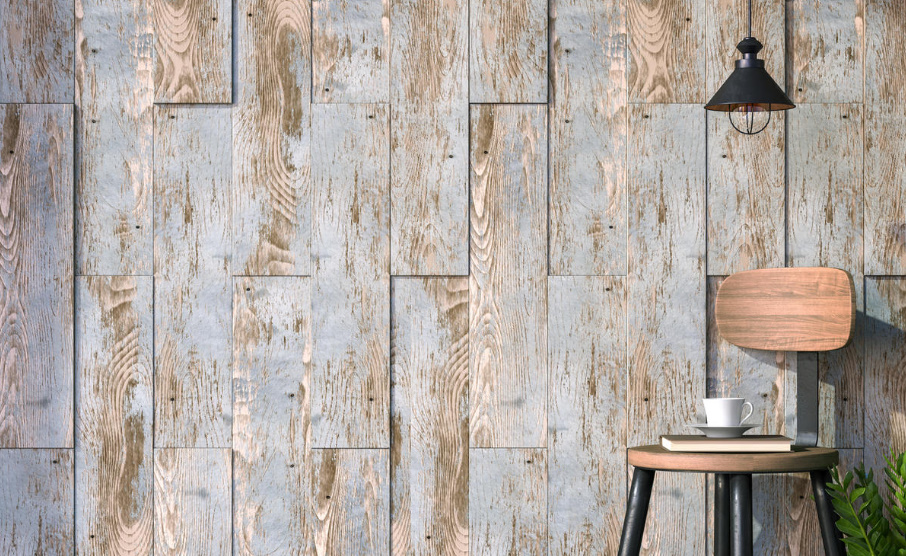 Ceilings
For ceiling decoration, the same lining and drywall, boards, plywood, plastic panels, or stretch fabric are often used. The easiest way to use plasterboard sheets as a finishing lining. They are not subject to deformation, and form a perfectly flat surface. But for their installation, it is first necessary to assemble a frame made of a metal profile.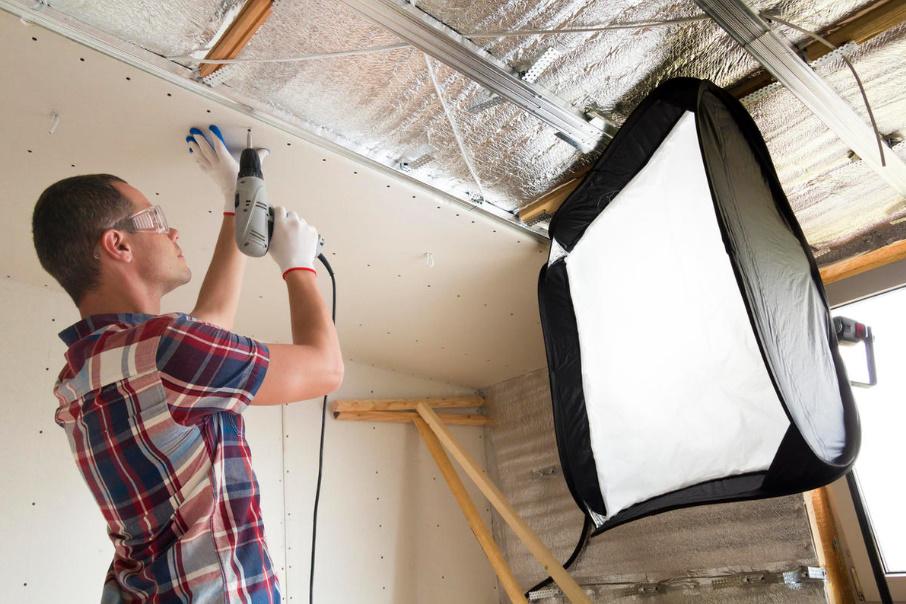 Ceiling beams can not be hidden, but only painted or varnished to give them an attractive appearance. This option is suitable for those who have decided to decorate the interior of their home in a traditional rustic style.
If the house is one-story, but there is an attic at the top, then it is necessary to lay a layer of insulation and vapor barrier between the rough and finish ceiling.
Floor
When finishing the floor, parquet, linoleum, boards or laminate are most often used. The floor accounts for the largest percentage of heat losses, so be sure to take care of its insulation and waterproofing.
First of all, logs, layers of waterproofing and thermal insulation materials are laid, then the installation of a rough floor made of massive boards or tongue-and-groove slabs is carried out. After that, a pre-selected finish coating is laid.
The most difficult thing is with parquet — first you need to connect numerous typesetting elements together, and then cover them with varnish (later this procedure will have to be repeated every 2-3 years). However, it is parquet, along with easier-to-install laminate, that is the most environmentally friendly material, and best retains heat.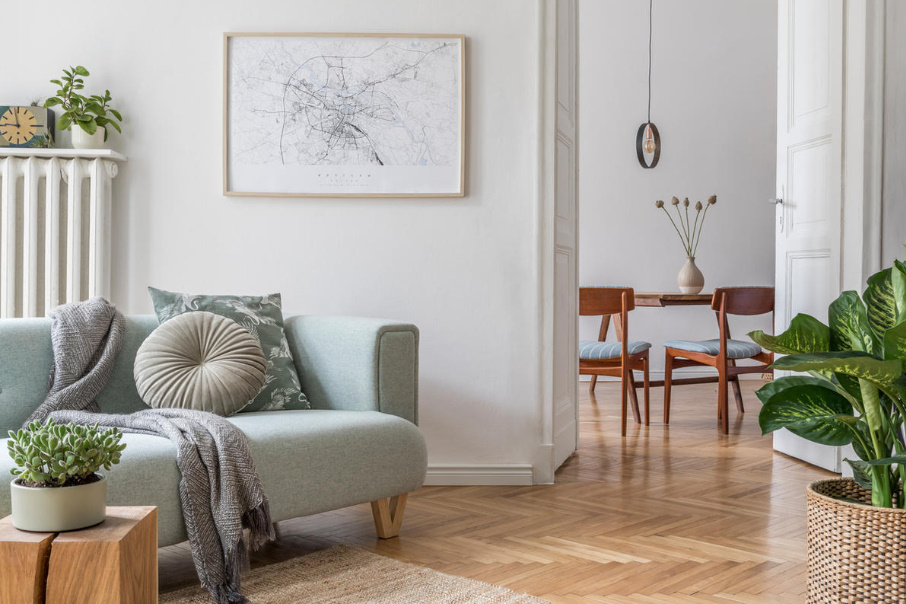 Materials for finishing
Under any cladding, which will be discussed below, it is necessary to install a frame. As already noted, it can be used to provide a gap for air circulation between the wall and the cladding. In addition, it will allow you to lay thermal insulation and electrical wiring inside the structure.
Lining
One of the most popular options for interior decoration. A large number of types of lining are presented in stores and construction markets. These are blockhouse, softline, American, landhouse and other types.
Its fastening to the surface of the walls can be carried out in several ways: nails in the layer; nails or screws at an angle; clammers. The first method is the simplest, but, unfortunately, far from the most aesthetic.
The lining can shrink, so when buying, be sure to find out whether it has been subjected to chamber drying.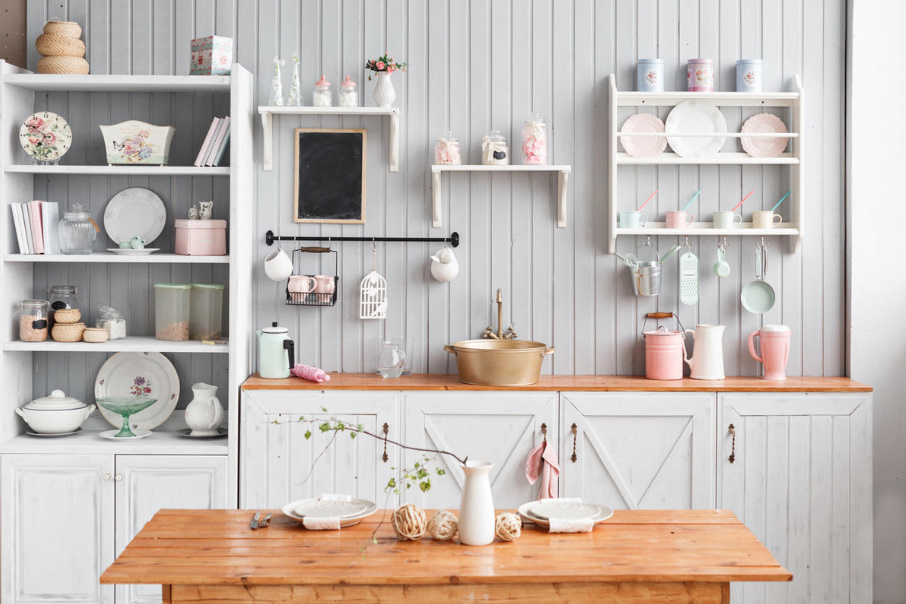 Drywall
Sheathing the walls with drywall is not so difficult, but the material has a significant drawback: it is not resistant to damage, so it should only be attached to a floating frame. Experts recommend that they be lined no earlier than 2-3 years after the completion of the construction of the house.
Gypsum fiber slabs can also be used. They can be ordinary and moisture-resistant. In addition, unlike plasterboard sheets, gypsum fiber is not affected by temperature.
Wall panels
A relatively new, but rapidly gaining popularity method of interior wall decoration. Various materials are used for their manufacture: wood, bamboo, plastic, glass. Materials are divided into typesetting (connection of thin elements with long ones using locks) and panel (connection of standard elements of the same size and shape).
Panels that can be used to decorate the interior "under a tree", "under a brick" or "under a stone" are popular. Panels made of fine-dispersed fraction are quite easy to install.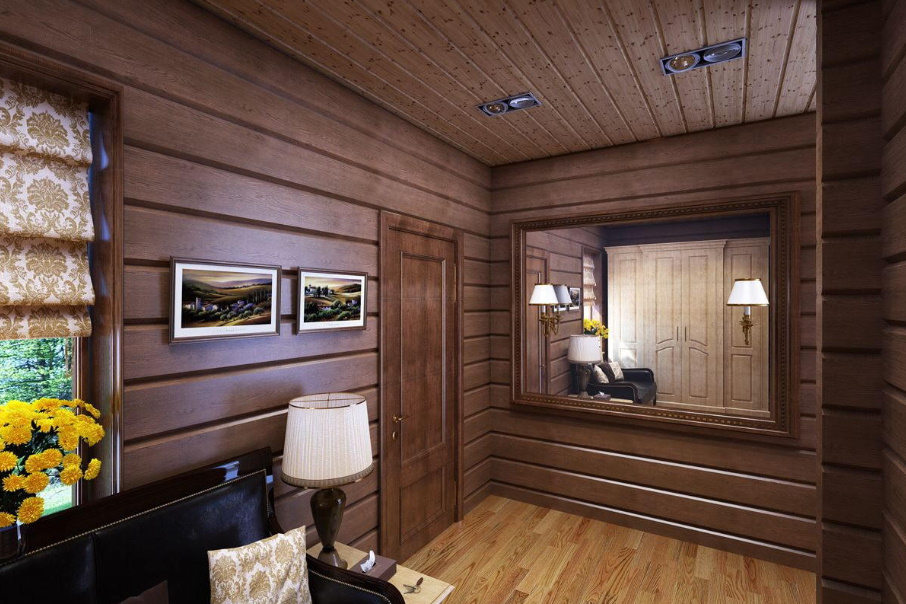 Most often, the coating is mounted on a pre-prepared frame, and in this case the procedure is similar to the installation of lining. Wall plates can be fixed to the wall in two ways: using frame technology (to a metal profile or to a wooden crate) and using glue.
In small rooms, profiles can be used for edging such finishes, which are used when installing plastic cladding.
Plaster
Many owners of wooden houses do not want to hear about plaster, believing that it will ruin the interior. And completely in vain! Today, there are a lot of varieties of decorative finishing mixes on the market, for the use of which you do not even need to level the surface. Using such materials, you can make real works of art in the form of, for example, a relief drawing.
As practice shows, the resulting coating is very strong and durable, serving with proper care for decades. You can use gypsum, cement, lime and combined plaster.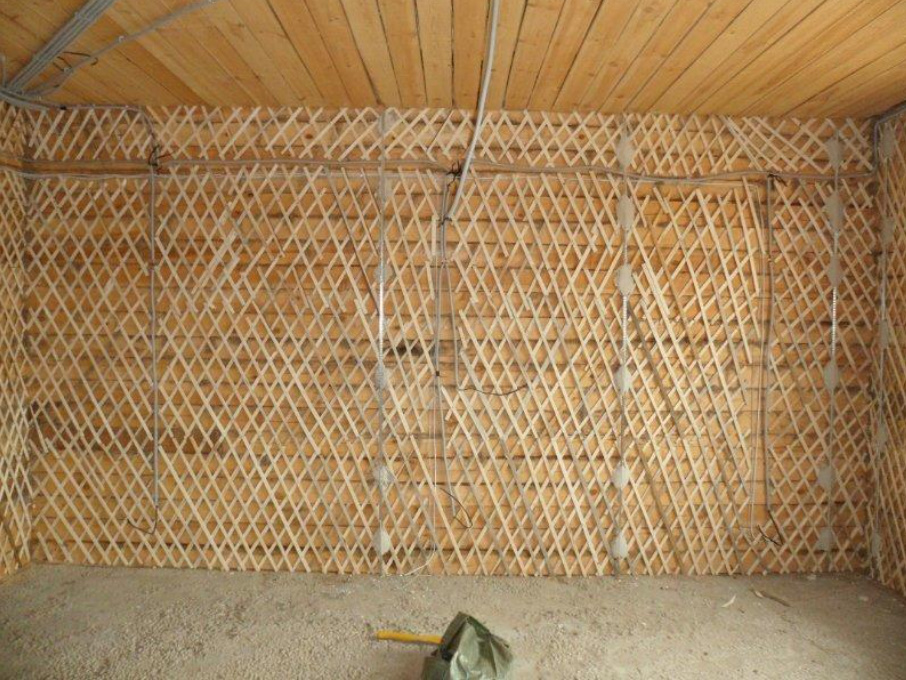 To fix the mortar on a wooden wall, a crate made of thin slats (shingles) is used. Their thickness does not exceed 5 mm, width — no more than 2 cm. Also on sale you can find ready-made billboards.