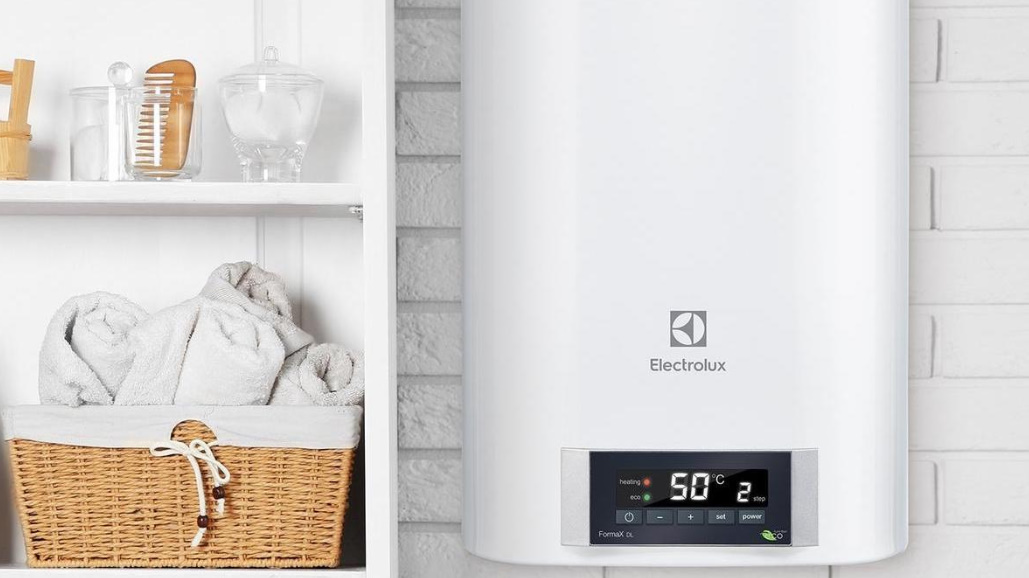 The operating conditions of the water heater in the country differ from urban ones. Here, the water is different, and the power grid, and the seasonality of use plays a role. This makes summer residents think: is it worth spending money on equipment? Will it withstand the tests of suburban life? There are several rules for using appliances, violation of which can lead to damage even the most reliable storage water heater. But the possibility of breakdowns and problems arising from cheap equipment, manufacturers of high-quality devices have reduced almost to zero thanks to technical solutions.
We have collected 6 of the most common claims and concerns of summer residents and found out what a storage water heater should be so that you use it for a long time, comfortably and without breakdowns.
Problem 1: damage to the enameled coating and leakage of the stainless steel tank
Despite the fact that water heaters with an enameled tank are the most familiar, they require particularly careful operation. Why is this happening? The enameled tank of the water heater is a container made of black metal, on the inner surface of which a protective coating (enamel) is applied. In fact, these are two different layers. No matter how high-quality the adhesion between them is, there is a chance that the enamel will break off on impact. For example, during installation or during conservation for the winter, you dropped the water heater. Externally, there is no damage, but inside the enamel can break off, creating ideal conditions for the formation of rust. Such a gap in protection will certainly affect the service life. Another feature of enamel is that microcracks can form on it during temperature changes, and in some cases, detachment.
But such fragility is not characteristic of all models with enameled tanks. High-quality enamel coating allows you to reduce all these "may happen" to nothing, because special components make its composition more elastic and resistant to mechanical and temperature influences. So, in the Formax, Formax DL, DRYver, Q-bic water heaters from Electrolux, the Protect Tank is used to protect the internal tank from corrosion. This is a finely dispersed enamel coating Elastic Cobalt Defense, which is just distinguished by its special elasticity. It ensures that none of the above problems threaten you.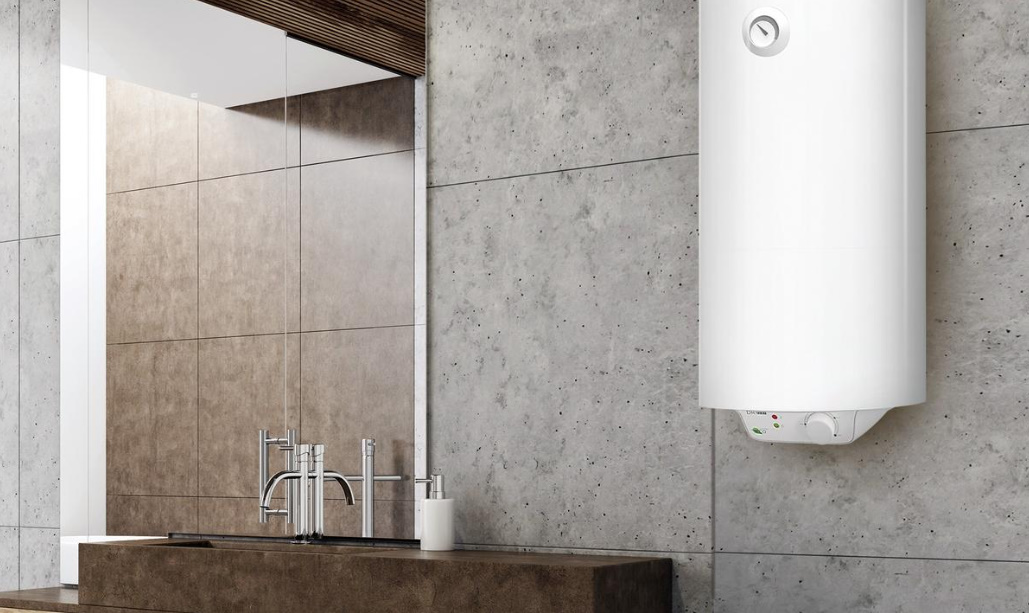 There are no specifics of the operation of stainless water heaters. It would seem that what will happen to stainless steel? Meanwhile, enameled tanks were more popular for a reason, but because there was no such seam welding technology for stainless tanks before, which would guarantee the long operation of the equipment and reliably protect the welds from corrosion. Today it exists — and has been tested for more than one year of operation, so an alternative to enameled tanks has appeared on the market — high-quality stainless steel.
How to understand that you have a really high-quality water heater in front of you? Firstly, you need to understand that ultra-precise automated welding of seams, which made stainless water heaters very reliable, is available only to large manufacturers. Secondly, brands that value their reputation use only high-quality alloys with a high content of anticorrosive alloying elements for tanks.
Pay attention to the warranty. Its term will tell more than advertising or sales consultant. For example, on the models of the Splendore Dry series from Zanussi and Centurio IQ 2.0, Major LZR 2 from Electrolux, the warranty period is 7-8 years. This is a record guarantee among analogues!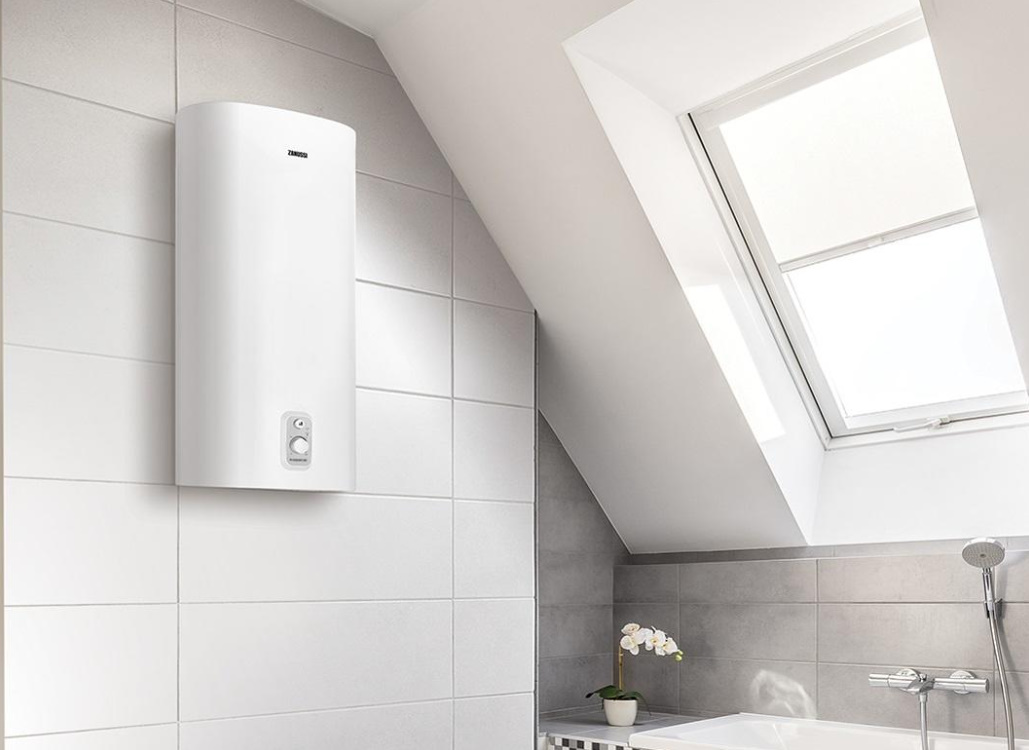 An additional corrosion protection is the electronic anode inside the tank. It is installed both in enameled tanks and stainless steel tanks. This is a kind of lightning rod that takes the destructive blow of rust on itself, taking it away from the surface of the tank. The anode must be inspected from time to time and replaced with a new one. But this is a rather complicated procedure, so modern manufacturers offer models with an anode of increased mass. That is, it will have to be changed less often.
But here it is necessary to take into account the peculiarities of water quality on the territory of your dacha. If the water is hard, then periodic monitoring of the state of the anode is necessary! Nevertheless, models with an anode of increased mass are a very convenient option. These include heaters of the Q-bic series from Electrolux — compact country assistants with high heating speed.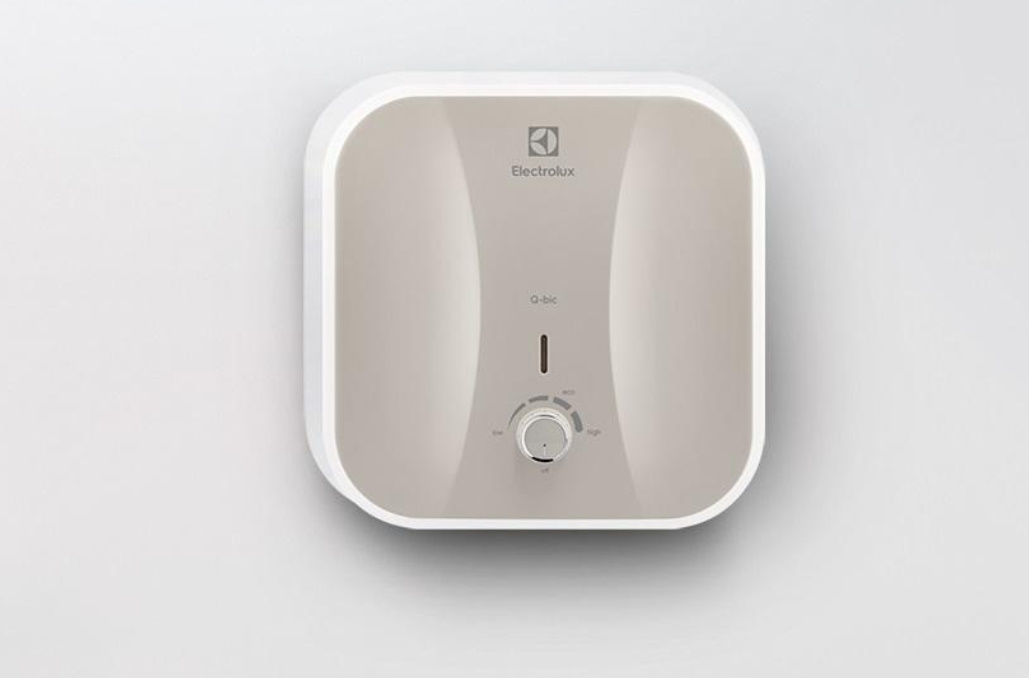 Problem 2: scale formation on the heating element due to hard water
The quality of country water often leaves much to be desired. Both people and equipment (including water heaters) suffer from this. In order for the equipment to work properly, it is necessary to install filters in the water supply system, and sometimes softeners. A simple coarse mesh filter, which is equipped with water wells, is not limited here. But such measures are too expensive for a seasonal home. Meanwhile, the quality of water directly affects the durability of the heating element. It is he who is adversely affected by the scale that forms on standard wet heating elements when the heating element comes into contact with water.
As an additional protection against the influence of scale, a system of "dry heating elements" was developed. The heating tube in them is hidden in a flask. The contact of the heating element with water is excluded, which means that there will be no calcium formations on it. And if the heating element fails for some reason, it will not be difficult to replace it: it is enough to unscrew the latch and remove the part. But in the "wet TEN" system, repairs will be much more difficult and troublesome. If you are familiar with the problem of hard water, choose Electrolux Centurio IQ 2.0, Formax and Formax DL, DRYver or Splendore Dry water heaters from Zanussi. They just implemented the technology of "dry heating element".
Another function that protects the water heater from scale formation is eco mode. In it, the maximum water temperature is +55 ° C. This is the optimal heating, which is sufficient for comfortable use, but it significantly reduces the formation of scale. This function is provided by the Q-bic and Centurio IQ 2.0 series water heaters from Electrolux.