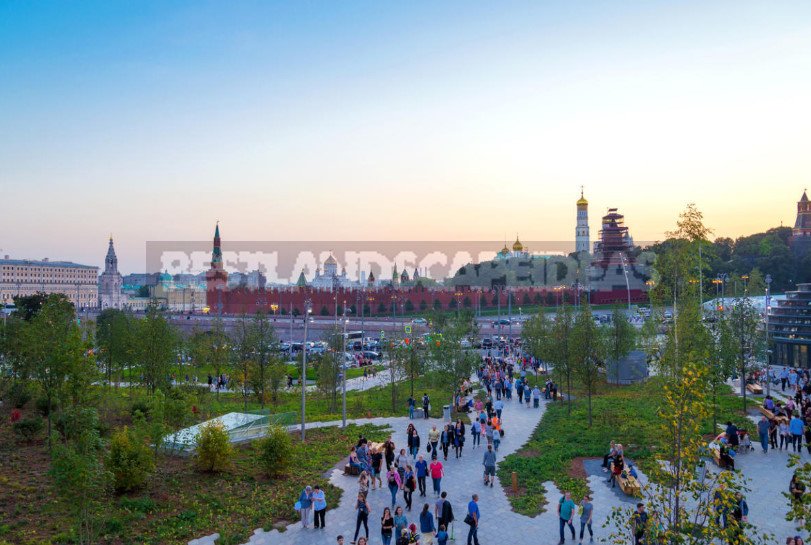 September 9, the city Day-eight hundred and seventieth anniversary of the capital, in Moscow opened the Park "Zaryadye". Perhaps this is one of the most ambitious implemented architectural and landscape projects of the last decades, not only for Moscow and the whole of Russia-the scale and number of innovative technologies used in the construction at the moment has no analogues in the world.
The Park is located in the historical center of the capital nearby. The total area is almost thirteen hectares.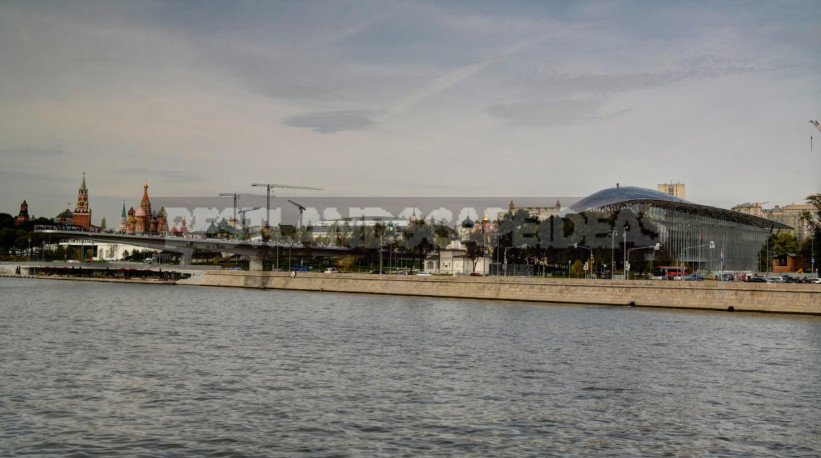 Park area, large and small concert halls, media center, information center with a Museum, "Reserved Embassy" in The ice cave, cafe, restaurant, observation deck "Floating bridge", recreation area on the reconstructed embankment with a pier for river trams, hotel and underground Parking – all this awaits visitors "Zaryadye".
Only two and a half years passed from the moment of laying to the Grand opening – for such a scale of work it is a very short time. The Philharmonic building is not ready yet, it will be put into operation next spring. And by November this year, the builders promise to finish The ice cave.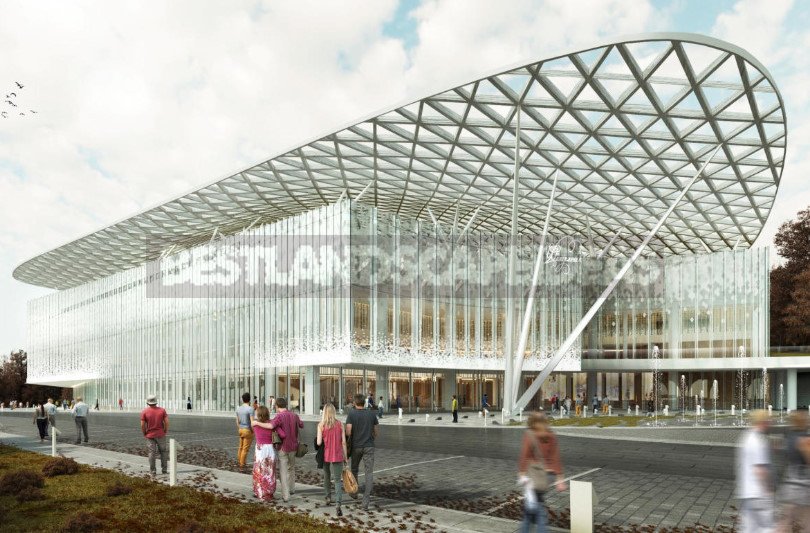 Residents and guests of the capital received a unique object of modern urban environment, and as a bonus – the magnificent views of the city, some of which have long been unavailable for viewing.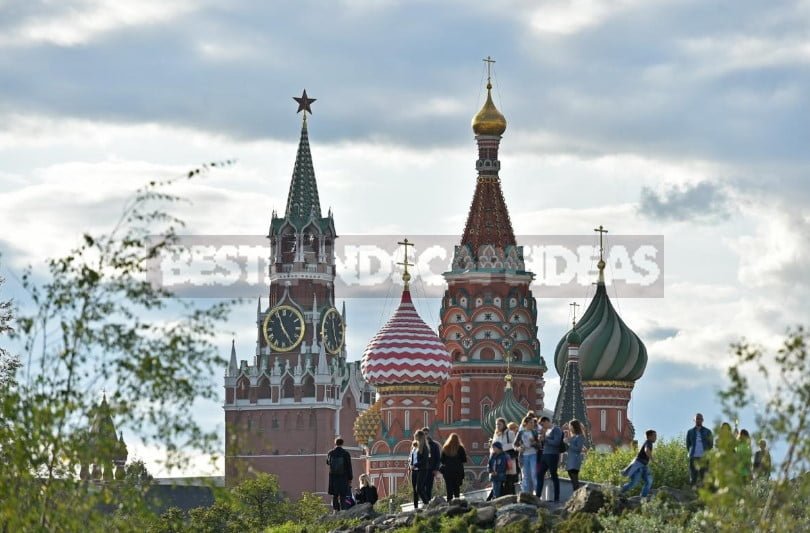 About sad things
After the opening of the Park for free access of visitors (from September 11), almost 20 thousand photos with the corresponding hashtag were posted on the Instagram network, which indicates the great interest of the residents of the capital to the new social object.
However, the increased interest went sideways to the Park. The organizers did not take into account the rush of visitors, and most importantly – their indispensable desire to take selfies and memorable pictures on the background of the Park.
As a result, just a couple of days after the opening, visitors trampled half of the tundra. Freshly planted plants have not yet had time to grow and how to take root, and the vegetation of the tundra is generally very easily damaged from walking and grows long.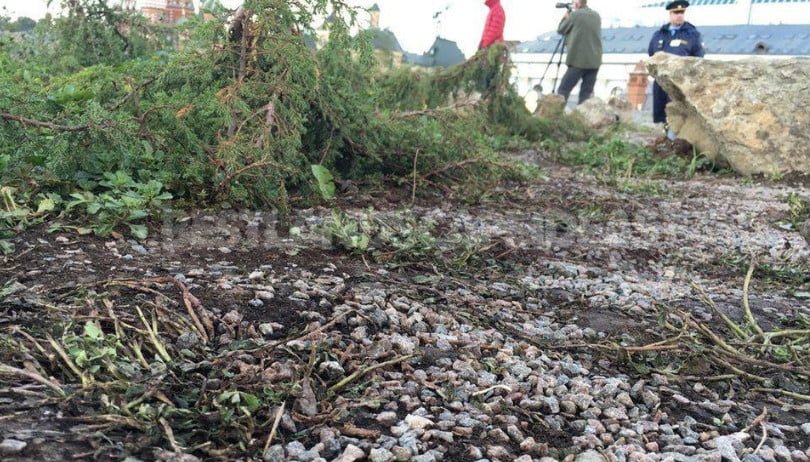 It is especially sad that visitors to the Park not only went where there are prohibiting signs, but also dug up and carried away the plants. In total, almost 10 thousand plants were affected. And high-tech glass panels of the media Center and "Glass bark", lamps were broken. The administration of the Park, having calculated millions of losses, was forced to change the mode of visiting the Park.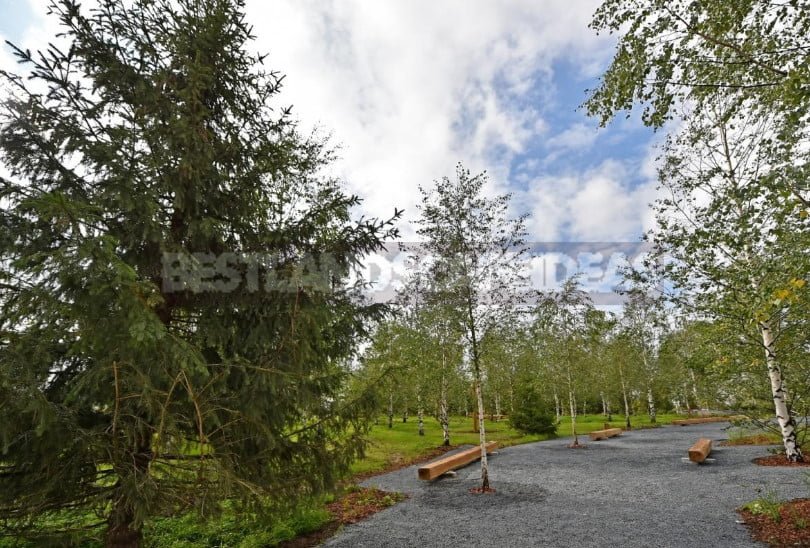 We can only hope that those who will come to the Park in the future will take care of this unique structure and its green inhabitants, supporting the concept of respect for nature and history, innovation and harmonious combination of the urban environment and nature.