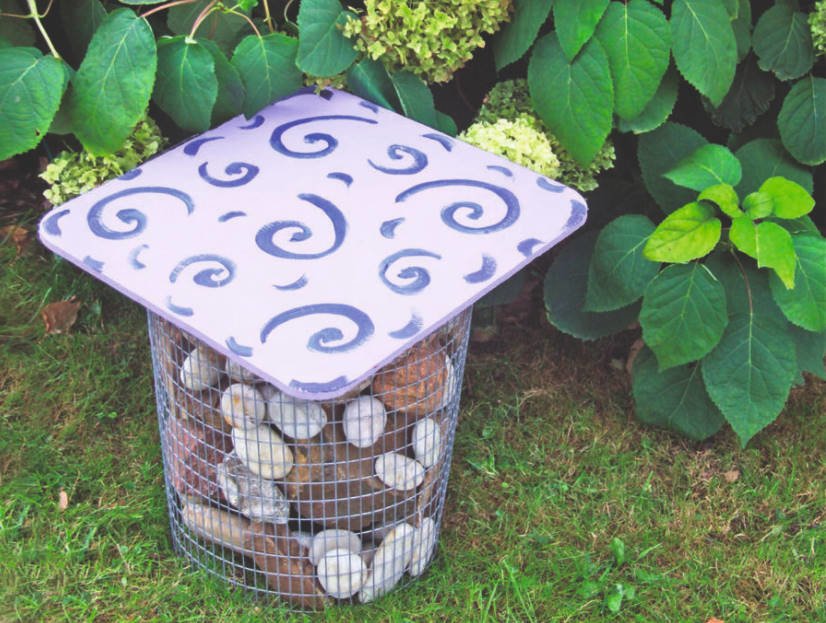 Gabions are wire containers-baskets of various shapes and heights, filled with stones, clay shards or glass "blanks".
Such monumental structures in any garden look original, and also perform not only an aesthetic, but also a utilitarian function-they serve as partitions zoning the territory.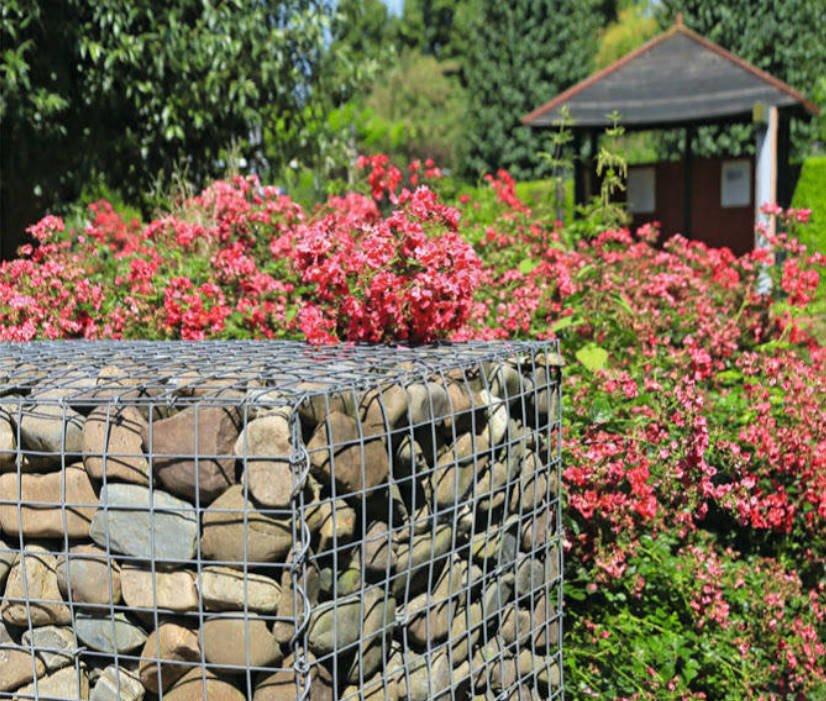 Zoning of the territory is one of the usual functions of the gabion
Or areas for garden furniture.

These monumental buildings in any garden look original
In addition, separate sections of gabions can be built into the fence, diversifying its appearance.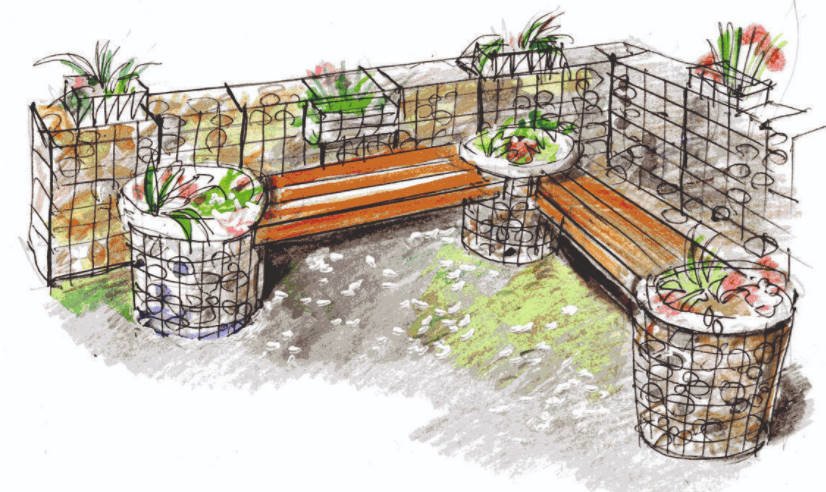 Separate sections of gabions can be built into the fence
Gabions are always original. Usually such structures are very large, and their creation takes a lot of time, so such work is often done to order, but less bulky objects can be made with your own hands without the help of professionals.
How to make a gabion ottoman with your own hands
For example ,to create a beautiful garden ottoman, you only need an hour! For this purpose, any grid is suitable, as long as the size of its cells corresponds to the size of the materials selected for filling.

The size of the grid cells must correspond to the size of the filling materials
To work, you will need:
a piece of road grid with small cells
a piece of thick plywood
2 metal parts of the door latch (or brackets)
5 electrodes
thin wire
facade paints of lilac and blue colors
stones of different sizes
jig saw
screwdriver
screws
Order of actions:
Choose a place for the gabion chair, bend the cylinder from the mesh and connect the edges, securing them with wire.
Bend the three electrodes to form the pins.
Use them to attach the cylinder to the ground.
Cut out the plywood seat of the stool size 40×40 cm (15.7×15.7 in) and round the corners.
Paint the seat with lilac paint and dry it.
Paint the seat with a pattern of blue swirls.
On the back of the seat, attach the two brackets or parts of the door latch and insert the two electrode pins.
Fill the gabion with stones.
Place the seat on top and secure it by sinking the studs into the rock mass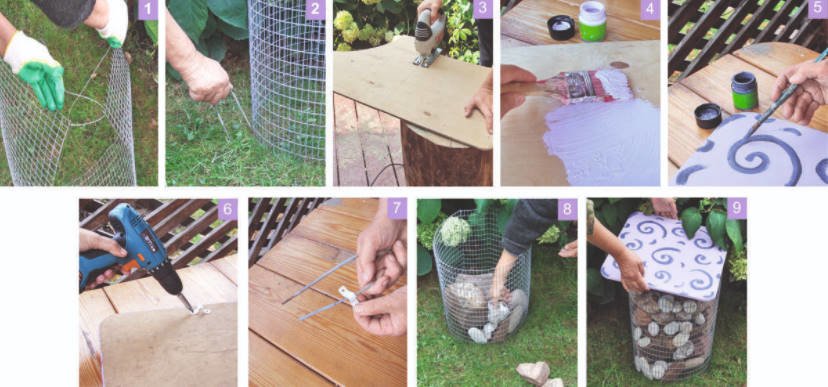 Order of actions
And if you make a few of these chairs, they will be a great decoration for almost any place of rest.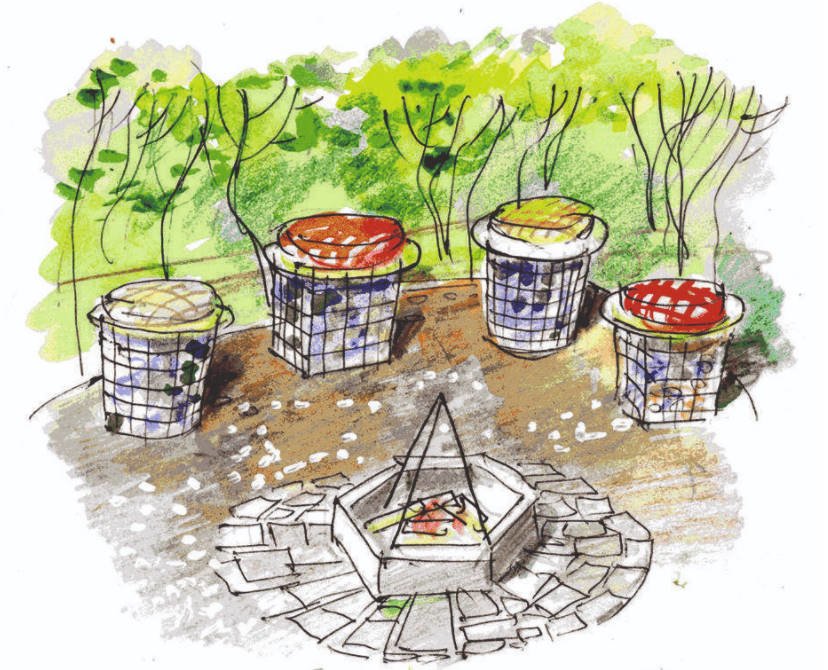 A group of such ottomans will decorate the place of rest.