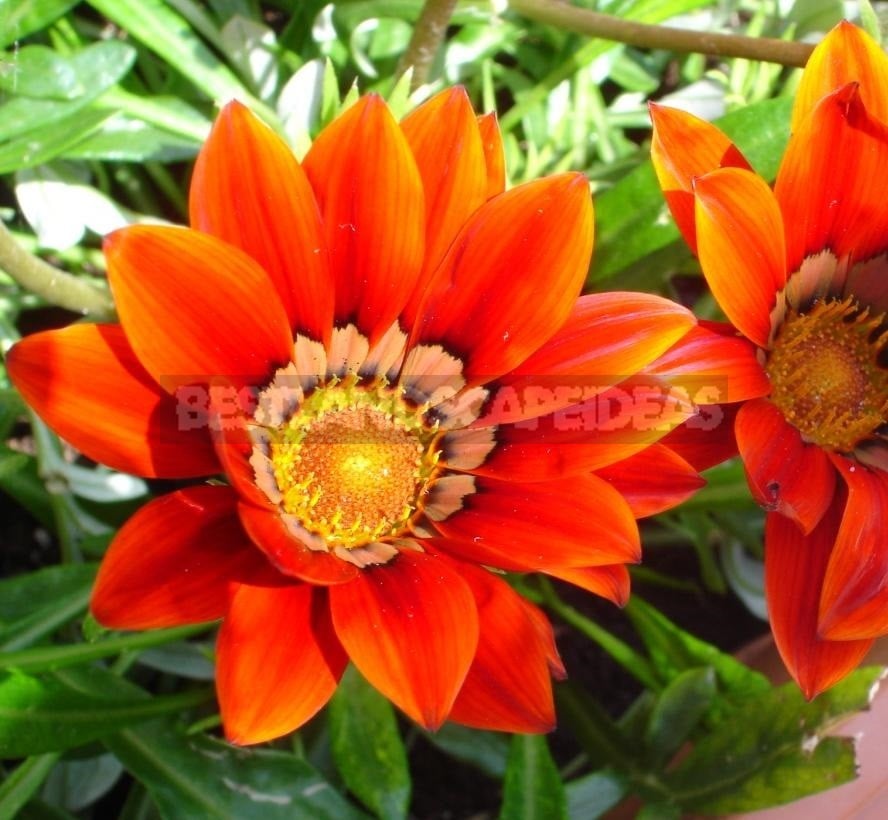 Gazania X Hybrida is a very spectacular perennial plant of complex hybrid origin, often grown as an annual. Its height is only 20-40 cm leaves basal, rosette, dark green or grayish green, very variable in shape, woolly below. Inflorescences-baskets with a diameter of 7-10 cm, simple, double, semi-double. Reed (edge) flowers white, cream, yellow, orange, pink, crimson, red, red-brown, bronze, purple color, at the base with spots of brown, black and white; tubular – purple-black. Varieties of hybrid gatsania have a longer flowering than just species of this genus. Gatsaniyu grown in a mixture of colors and monochrome varieties.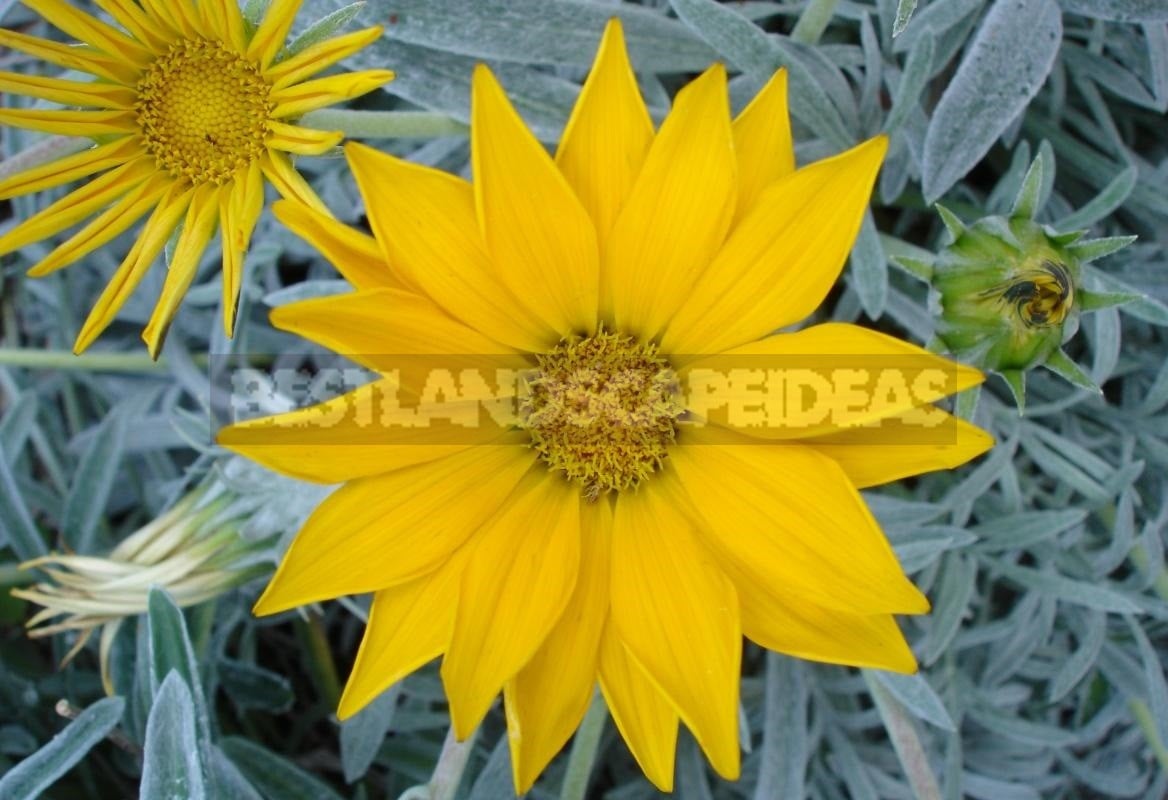 Gazania x hybrida is cold-resistant: withstands temperature drop to -5-7°C; it is light-loving and super drought-resistant. However, in hot, dry summers, the lack of watering reduces the intensity of its flowering. To soils it is not demanding, but it develops better and blooms on loose, fertile. Resistant to diseases and pests.
Propagated by its seeds, which are shown on seedlings in late March-early April. Shoots appear after 5-7 days, then after 7-10 they are removed from the terminal part of the taproot of the young seedling to stimulate branching of the root system. Then spend fertilizing complete mineral fertilizer. In a permanent place, hardened seedlings are planted at the end of May.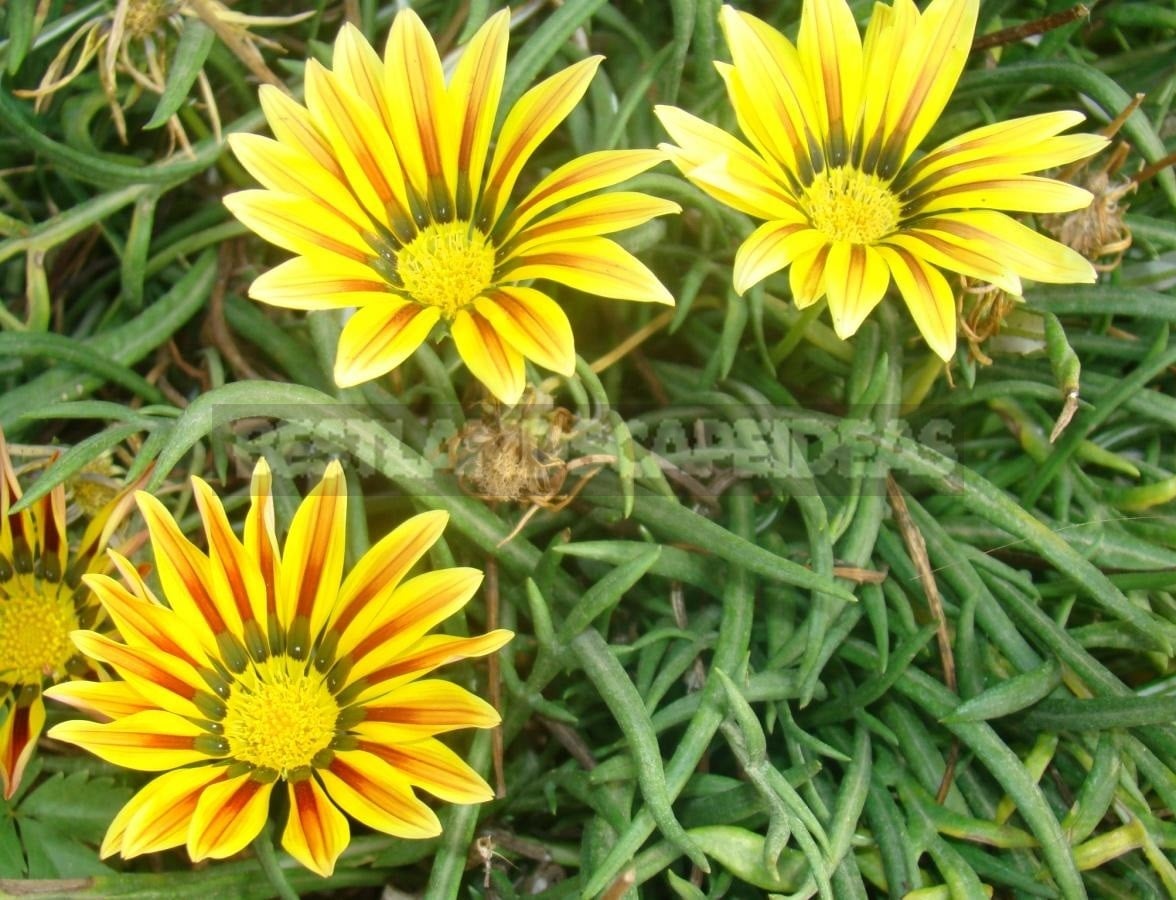 Gazania good in mixed borders (flower beds) in the foreground, low borders, beds, perennial borders; effective in rockeries among the stones.