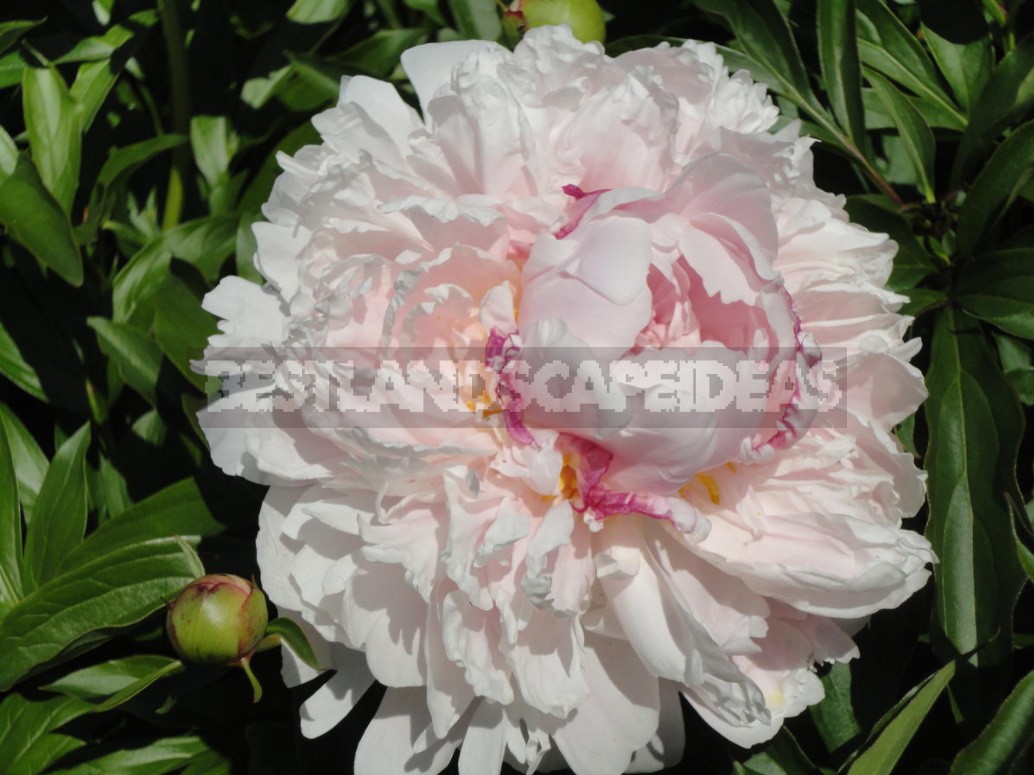 Among the sea of peonies that make up the modern assortment, sincere delight is caused not only by novelties that represent the latest achievements of breeding, but also by well-known varieties that have not been afraid of decades. I must say, there were a lot of them. Today we will talk about those varieties and species that never cease to surprise and inspire, although many grow in my garden for years.
French historical varieties
It is known that there is a certain stereotype regarding the peony: most people believe that the flowers of this plant should be thick-browed, pinkish or crown-shaped and certainly have a wonderful aroma. All these qualities are fully possessed by old historical varieties of French origin, primarily 'Sarah Bernhardt' ('Sarah Bernhardt', 1906) and 'Festiva Maxima' ('Festiva maxima', 1851).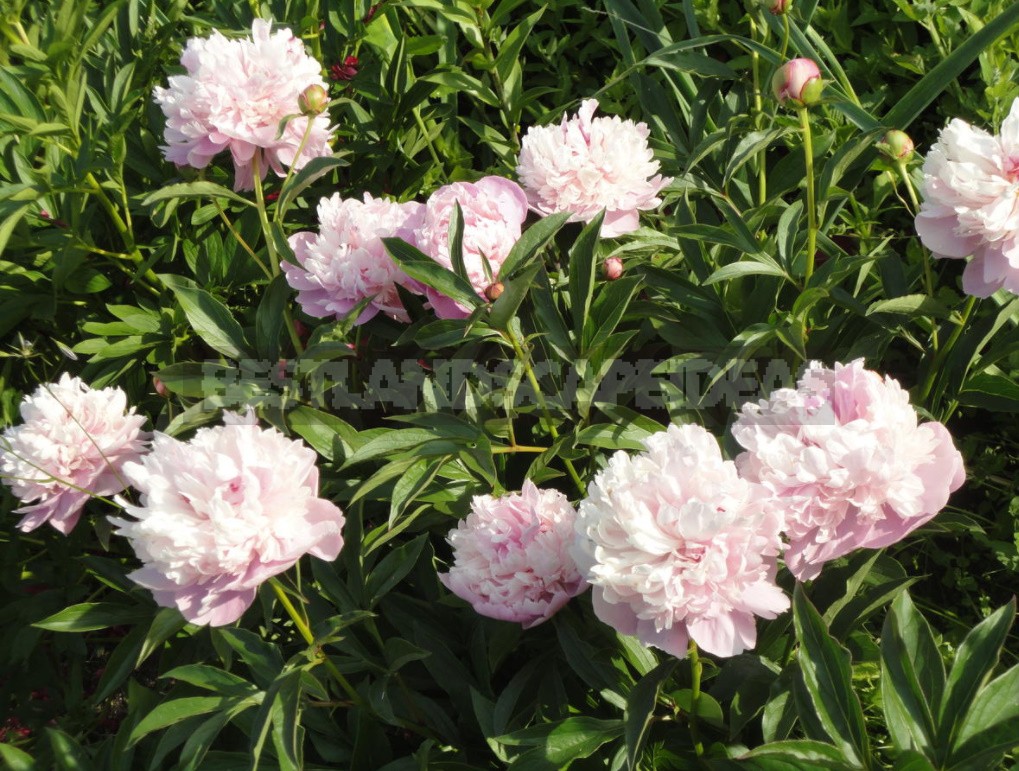 First, at least the fact that these varieties, which have a respectable age, still continue to please us with their amazing beauty and vitality. Just think, 'Sarah Bernhardt' went to the second hundred years, and 'Madame maxima' – this is a kind of greeting from the XIX century! In my deep conviction, since then, no such varieties have been created that could compete with these masterpieces. 'Sarah Bernhardt', as before, remains the best peony among pink, and 'Festa maxima' – among white varieties.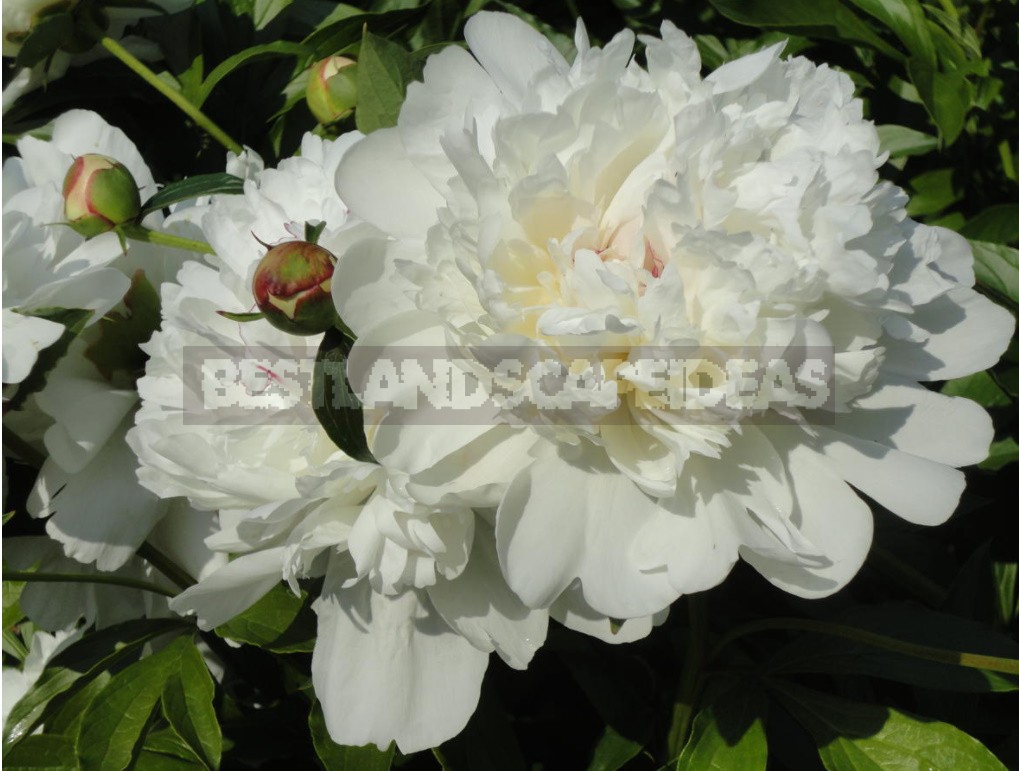 You can name many more historical varieties that continue to amaze to this day and still remain the dream of any gardener. These are, in particular, the famous "French":
'Albert Crousse' ('Albert Crousse', 1893) – pink, profusely blooming, multiple winner of exhibitions and winner of numerous audience awards;
'Felix Crousse' ('Felix Crousse', 1881) – dark ruby with a purple tinge, with silver tips;
'Marechal MacMahon' ('Marshal MacMahon', 1867) – still one of the best among the dark red peonies.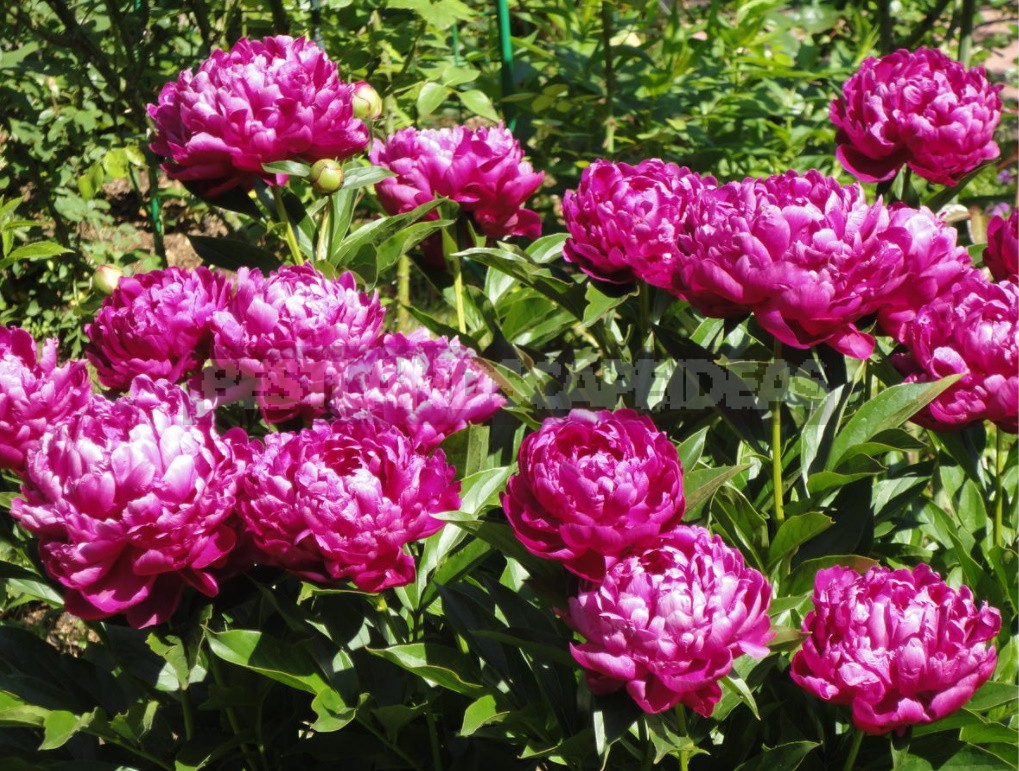 To plant such varieties in your garden is a great success. They will amaze and delight you for years to come.
American varieties
Beloved by most people, Terry peonies continued to be created later, in our time, within the usual ideas about what this flower should be. Many new varieties and hybrids that have added to the world's piggy Bank have become the subject of admiration. Most modern varieties come from the United States, where the center of selection has moved from France.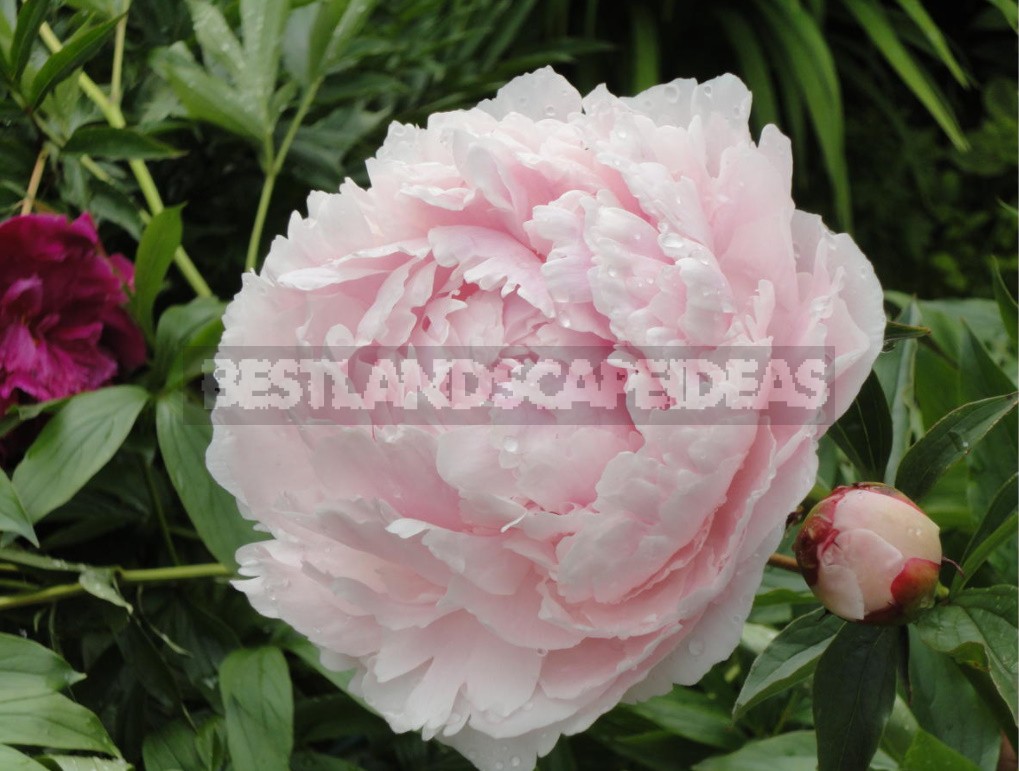 American breeders managed to achieve stunning results. They created hundreds of new-wonderful peonies. There is no way to list everything, I will only name varieties that cause admiration for the perfect shape and size of the flower, abundant flowering and leaf texture.
The champion among pink is quite deservedly considered a variety of 'Dinner Plate', pink-mother-of-pearl flowers that are really the size of a dinner plate, as the name suggests. Their diameter is 20-25 cm, this is an absolute record!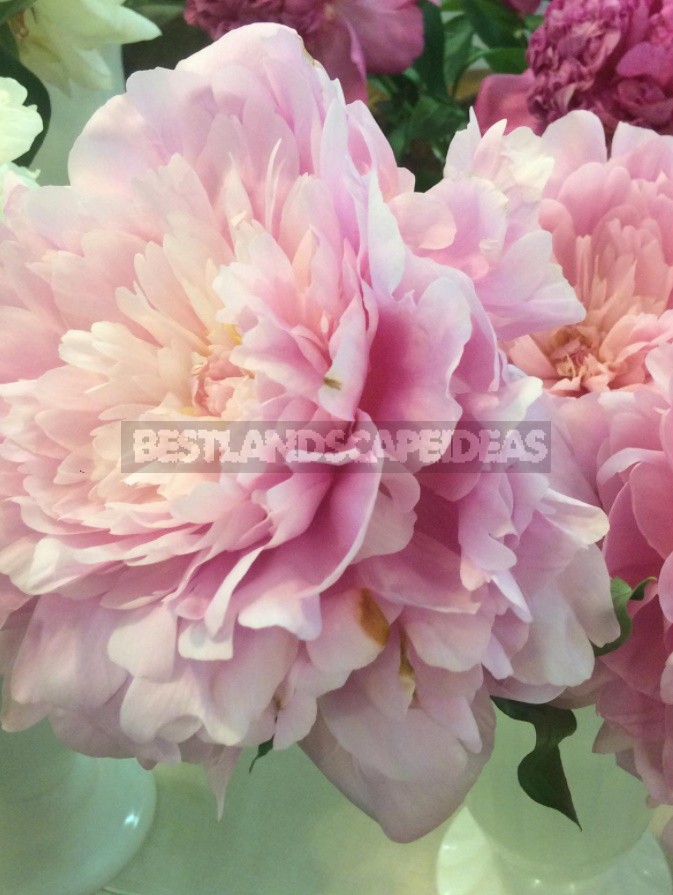 From the white stands out variety 'J. C. Nicholls', thick-masked huge flowers which are kept on the Bush for a very long time. They bloom pale pink, with a yellow light inside, then turn white and become ivory.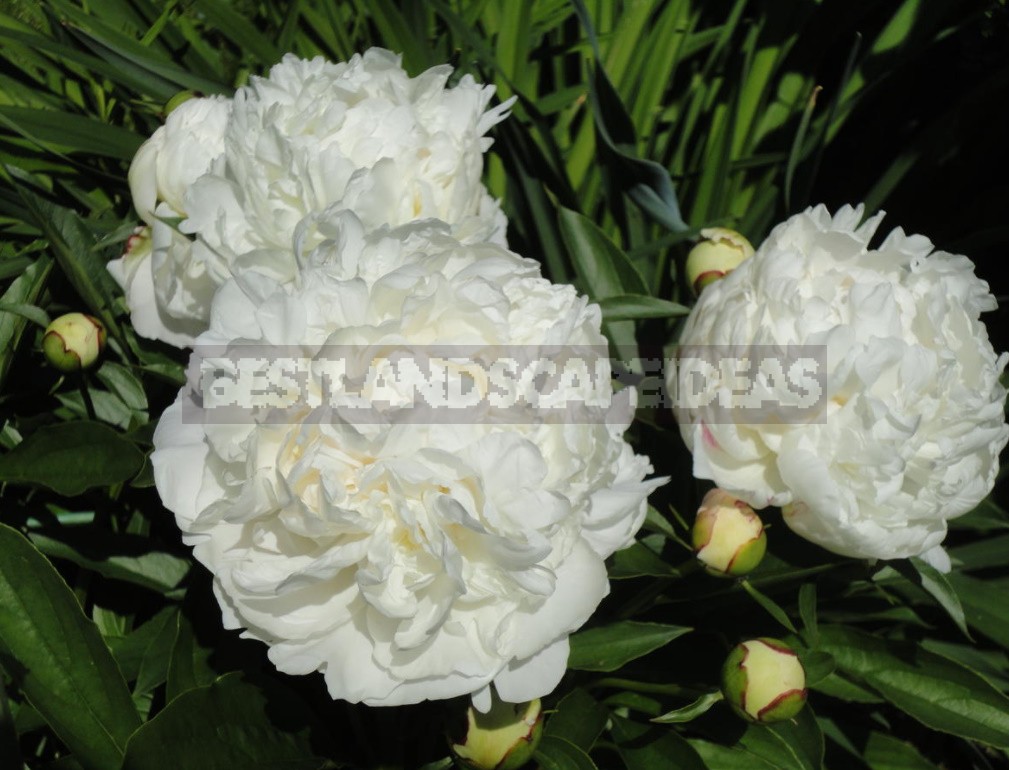 Among the Reds there is a hybrid 'Henry Bockstoce', which can not leave anyone indifferent, it is so good! Its double flowers are of a deep red color without an admixture of a blue hue, unlike other similar peonies. Huge flowers with a diameter of more than 20 cm, in the center is a ball-Bud of twisted petals, resembling the forelock of a shorn poodle. The leaves are light green, which is rare in peonies.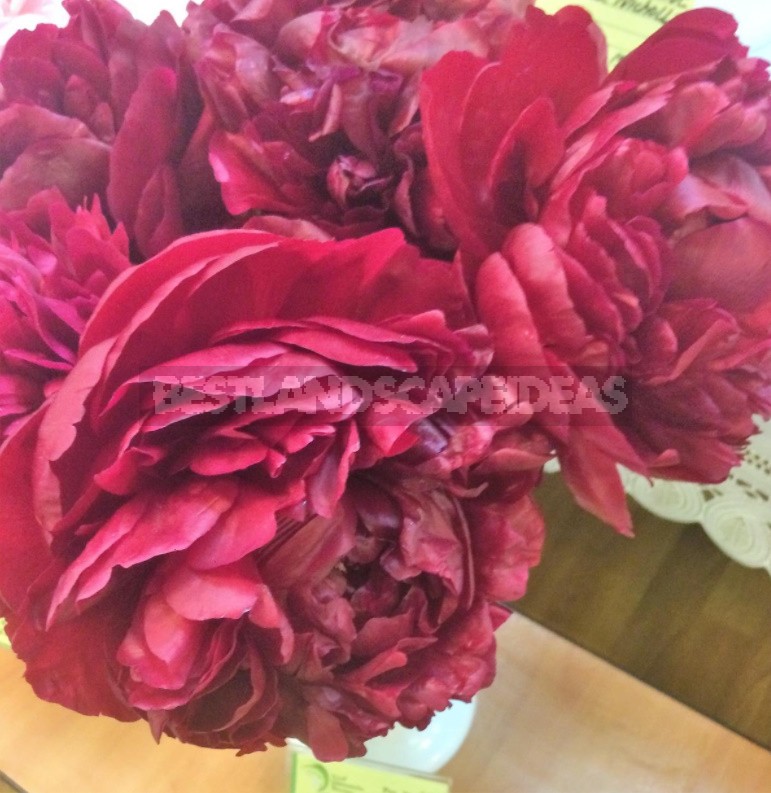 The palette of pink peonies is extremely wide-from the most delicate shades of blush girls to rich pink tones. This is 'Jessie Gist' with a peach tree in the center of huge double flowers; 'Princess Margaret' with exceptional economic qualities — a reliable and plentiful blooming peony, named after the sister of the living English Queen Elizabeth.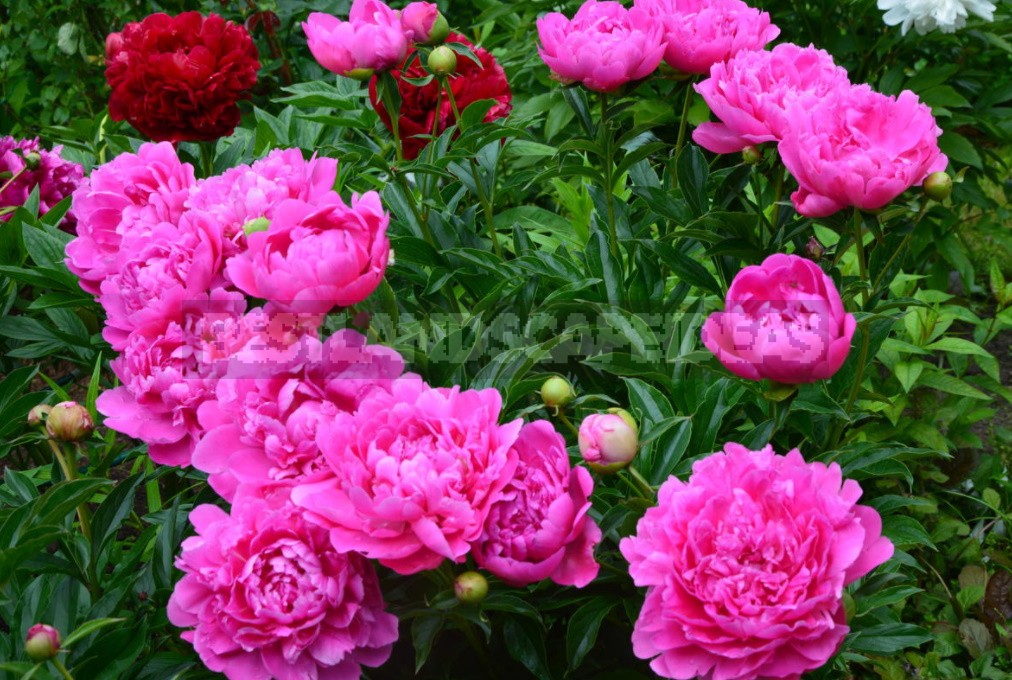 The unique peony 'Mrs. F. D. Roosevelt' is well recognized. It has a characteristic flattened shape of a wide bowl, the outer petals are pale lilac-pink, the middle is white, curly. Beautiful and late, extremely fragrant dark crimson variety 'Gladys Taylor'.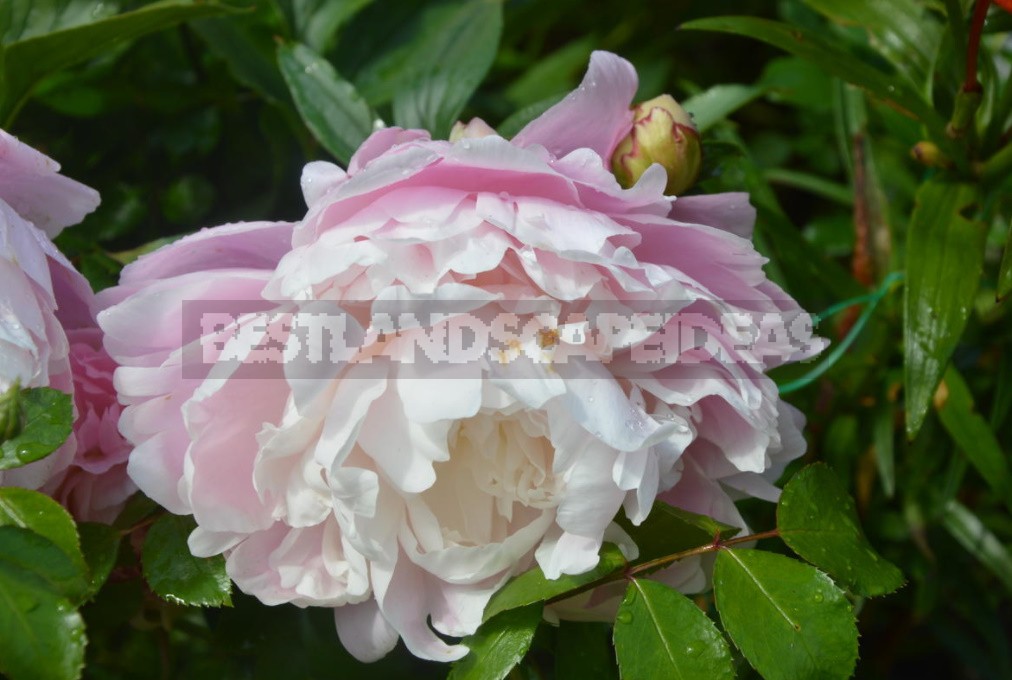 Meanwhile, in recent years, peonies with simple non-mahogany flowers of anemone-shaped or so-called Japanese form, which very often do not have a smell, are gradually coming into fashion. Most newfangled varieties also appear in the United States. In particular, American breeders managed to obtain coral varieties. So there was a whole coral series that immediately attracted the attention of experts and Amateurs.