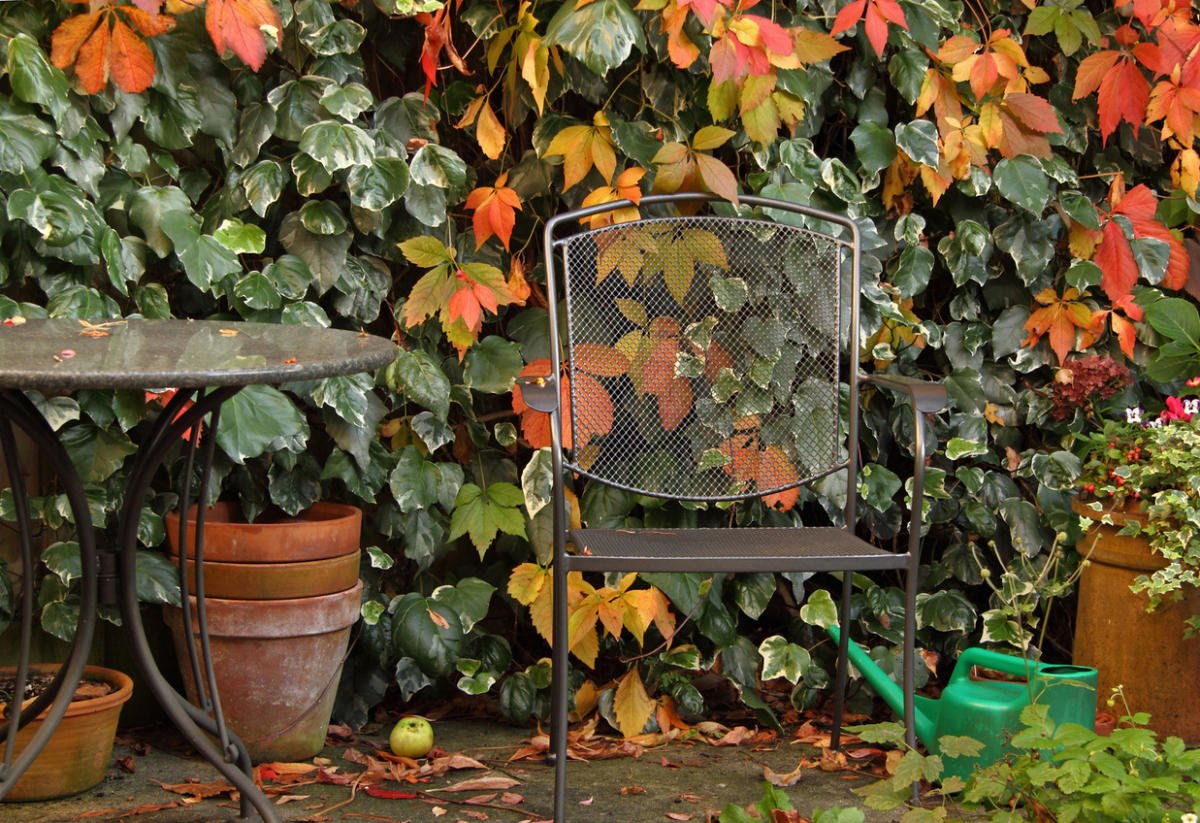 Vertical gardening twine plants — a common type of decoration of the infield. It can be used to create green space even in a small area.
Selection of annual and perennial plants for vertical gardening obscenely rich.
For beginner growers will suit undemanding species such as Schisandra chinensis, Parthenocissus or hops. Sophisticated interesting can become the experience of growing naughty plants such as climbing roses.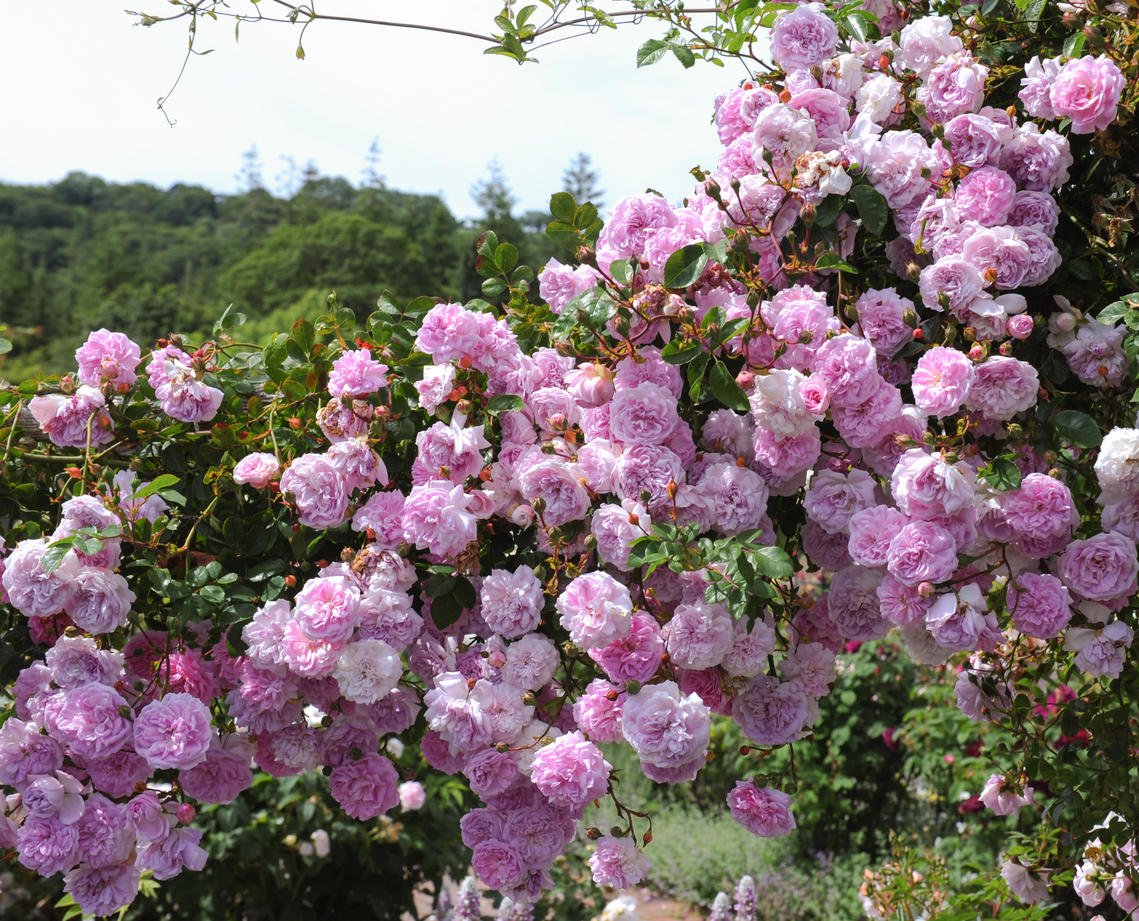 The choice of plants depends primarily on where it will grow and what to decorate.
Plants suitable for vertical gardening, can be divided into three groups:
Plants that do not require additional support: for example, ivy, some species of Parthenocissus. This group is good for expansion in the large space.
Plants that need help to rise (to pull the wire or substitute support): vines, clematis. You can use these plants for landscaping low fences.
Liana. In nature these plants envelop the tree, so when using them in the design of the site requires a strong support – lemongrass, hops. Well look these plants in combination with small architectural forms: arches, obelisks, pergolas, arbors.
Determined that we are going to decorate with climbing plants, what colors to use, and start to choose the appropriate plants. For starters, you can pay attention to the following types:
Perennial climbing plants
Vitis amurensis
Creates a lush green wall or a dome over the entrance. Interesting for its rich colors: from pale green to autumn, it becomes purple. And in September — beginning of October pleases the eyes and the fruit – racemes are up to 20-25 cm, with blue-black berries.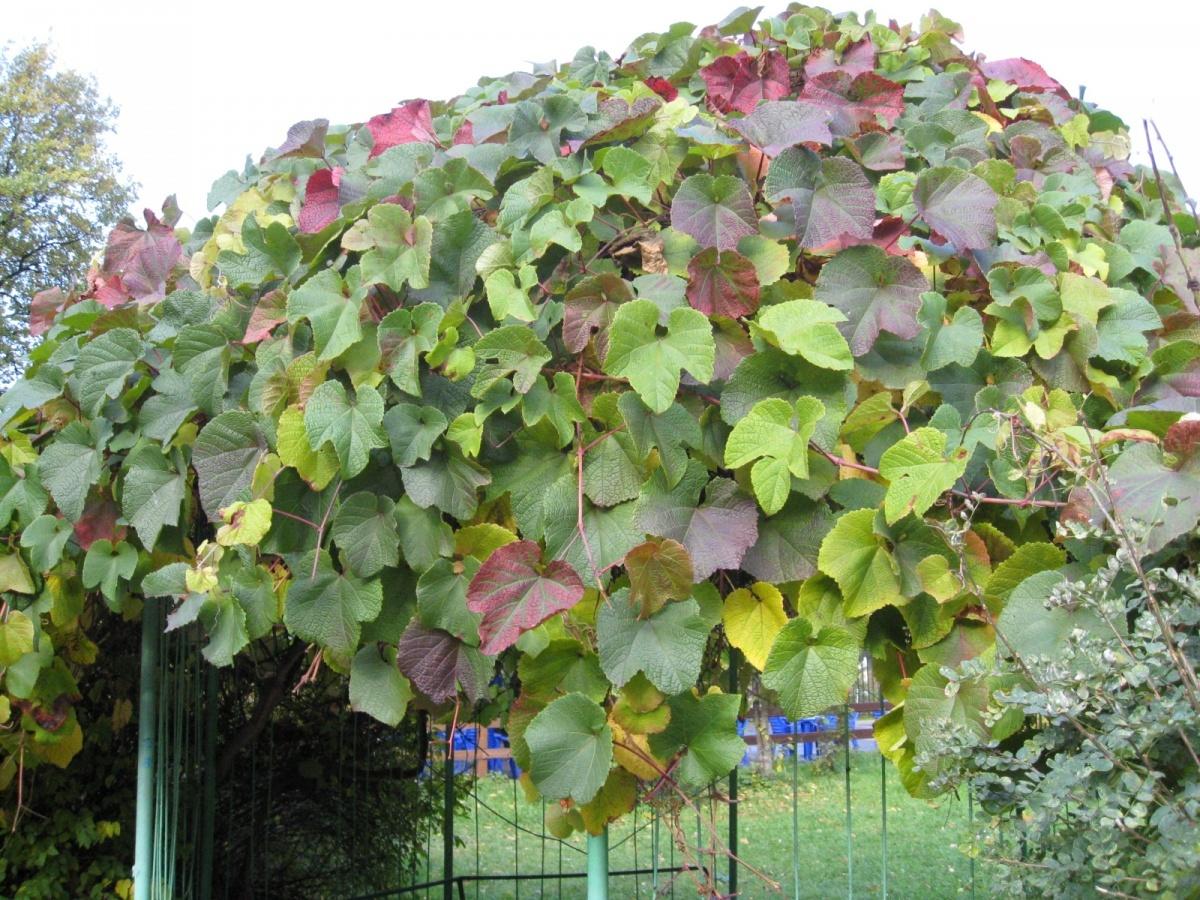 Parthenocissus tricuspidata
Its leaves which in the autumn are raspberry and BlackBerry color, gives a strong annual growth (up to 3-3,5 m), and it is necessary to consider, choosing a landing spot. It has a special "creep", as it can attach to any surface, almost to the glass.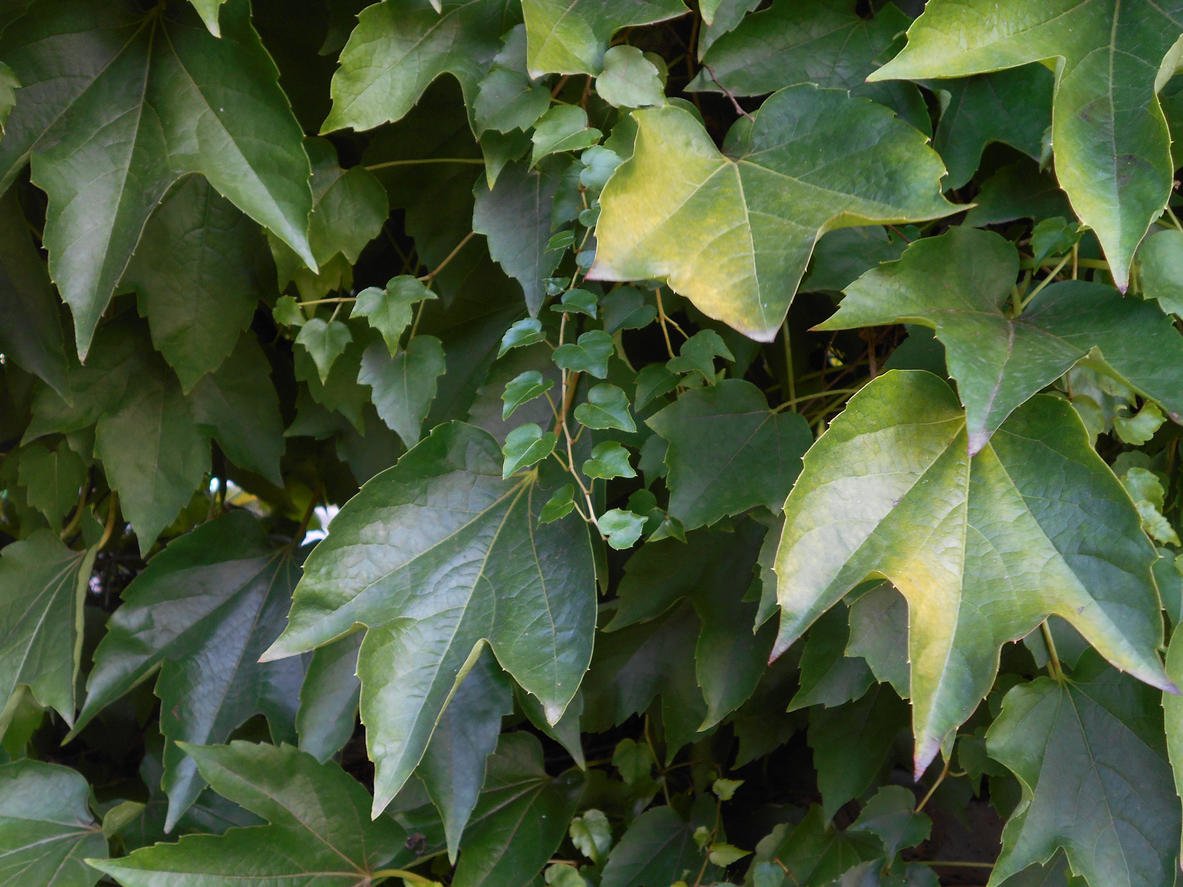 Actinidia kolomikta
Amazing plant, which is called chameleon.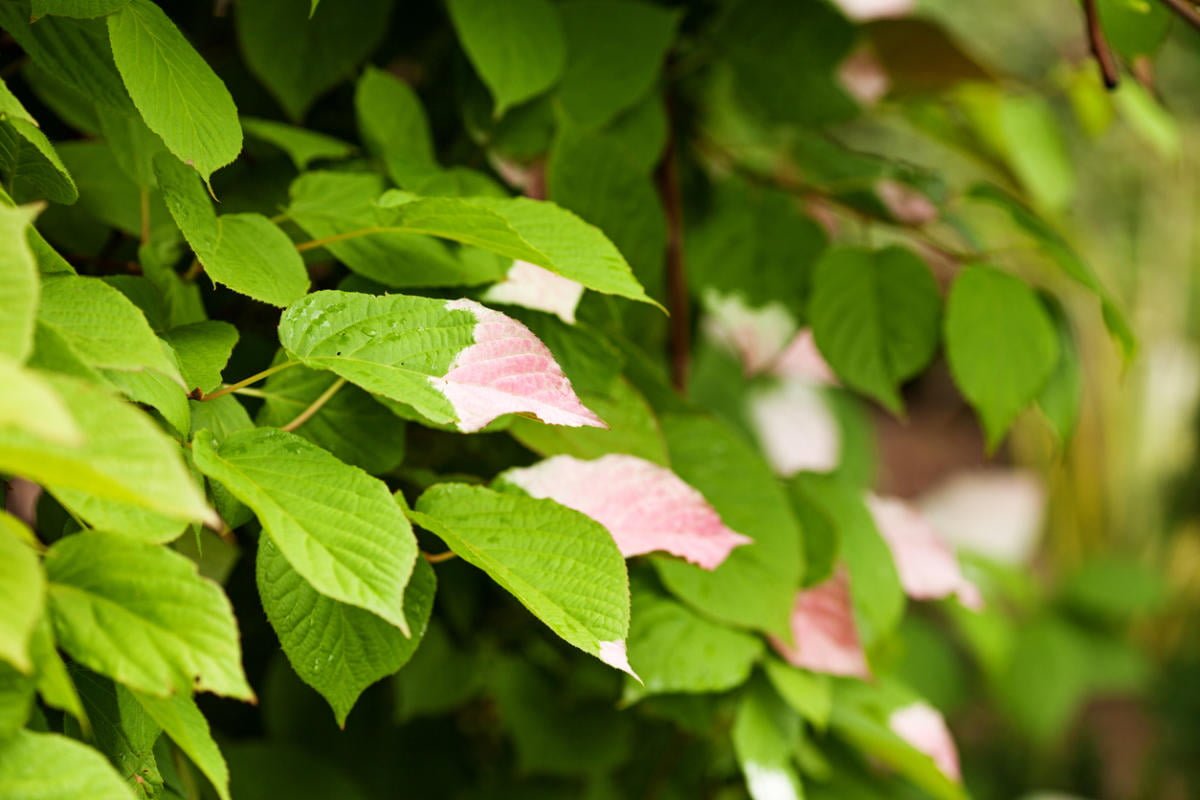 When its leaves bloom, they are painted in a bronze color, then they "dim" in green, and when it finishes flowering, the leaves appear pink spots, and the next stage the foliage turns crimson. Blooms white fragrant flowers and edible fruit similar to Kiwifruit and very useful.
Celastrus orbiculatus
This powerful vine which can climb to a height of over 10 m, also very fast growing. The leaves are large, leathery, and by autumn become bright yellow.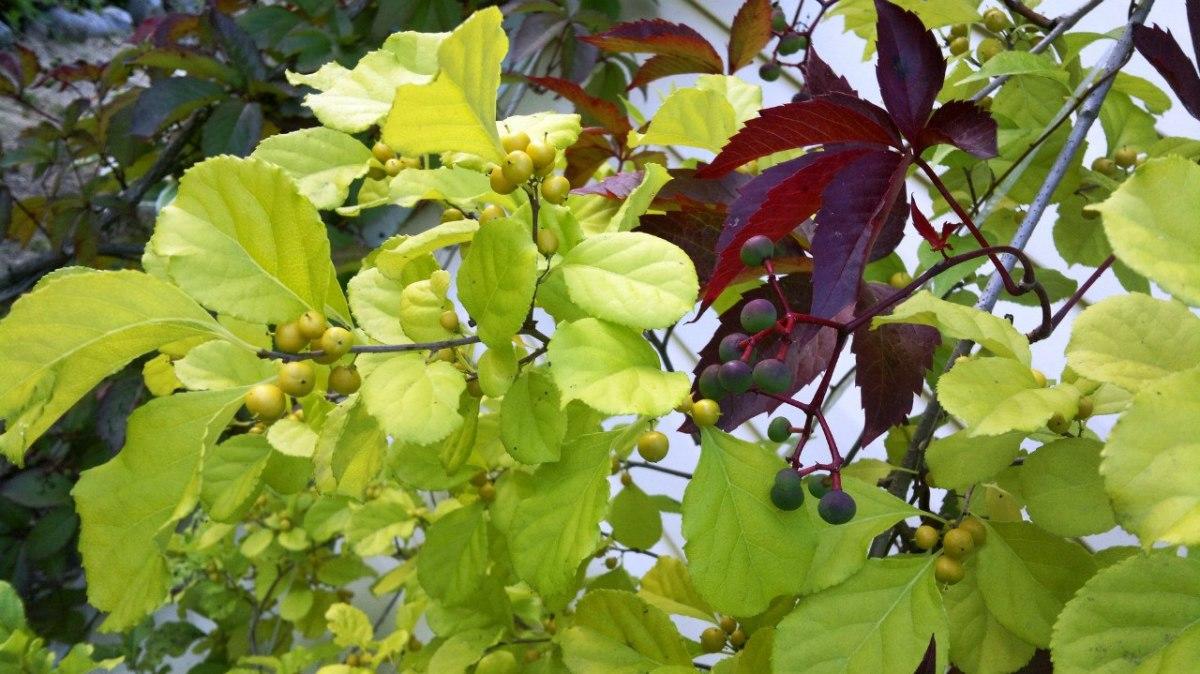 Also this plant has an interesting decorative yellow-orange fruit.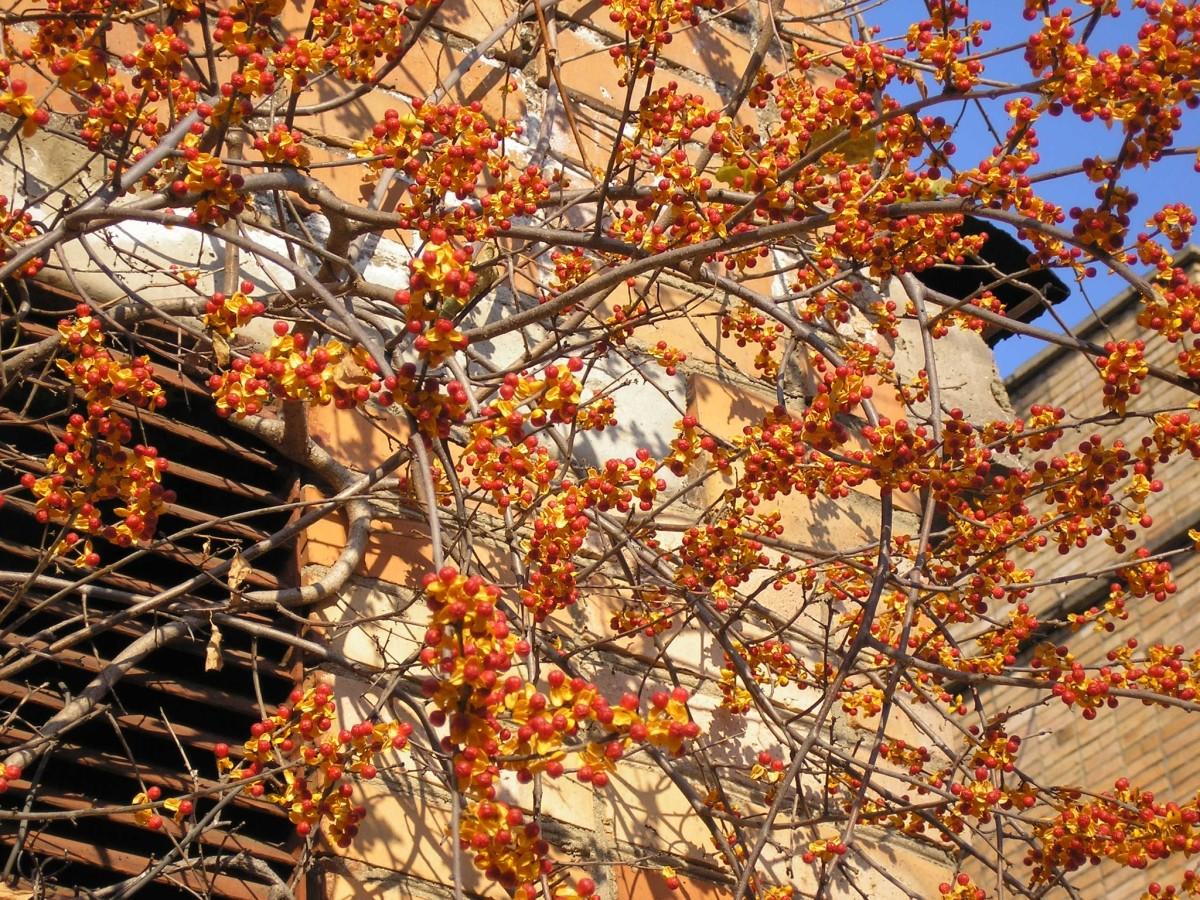 Ivy
Ivy – evoke associations with the English mansions. Unpretentious and excellent curls, creating a thick green wall. Grows slowly.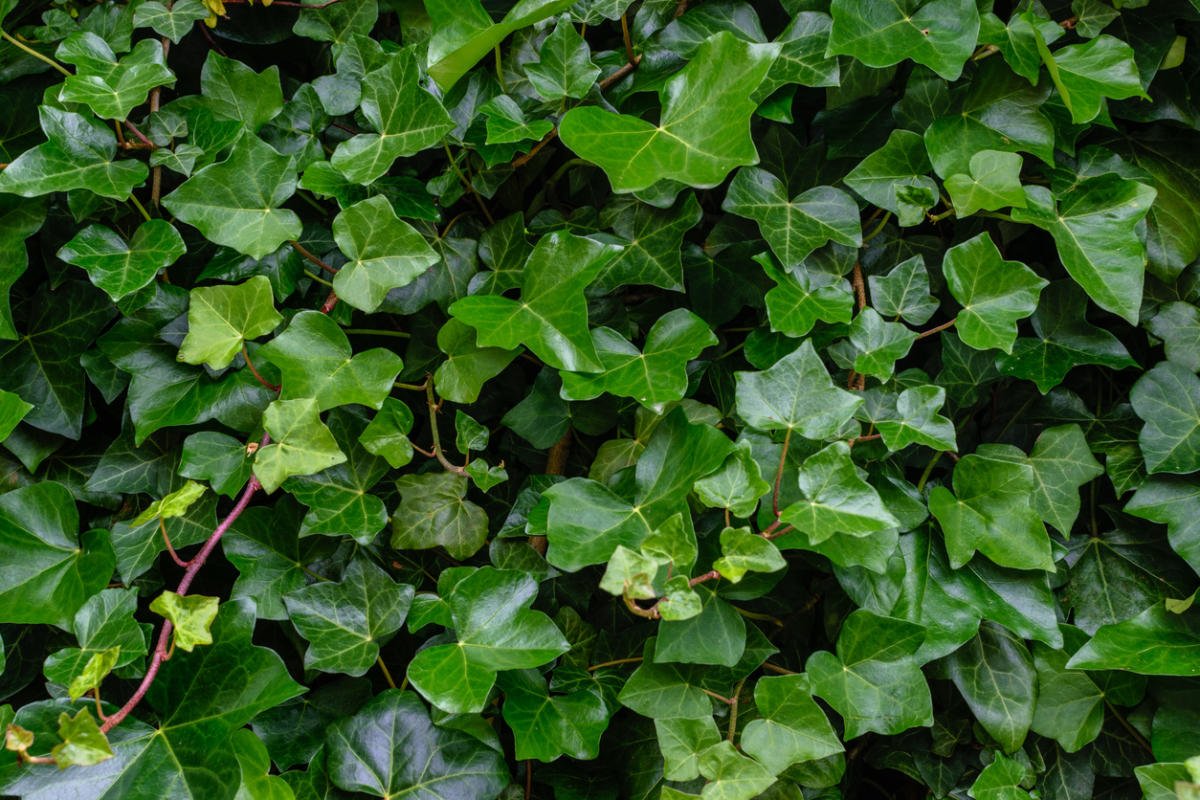 Humulus lupulus
Fragrant plant, which not only is used in brewing, but also very decorative.
Hops is so unpretentious that sometimes do not know how to get rid of it. So you need to take care of him and limit the area of its growth.
Schisandra chinensis
Not only decorative but also very useful inhabitant of the garden. Its berries and seeds possess tonic effect.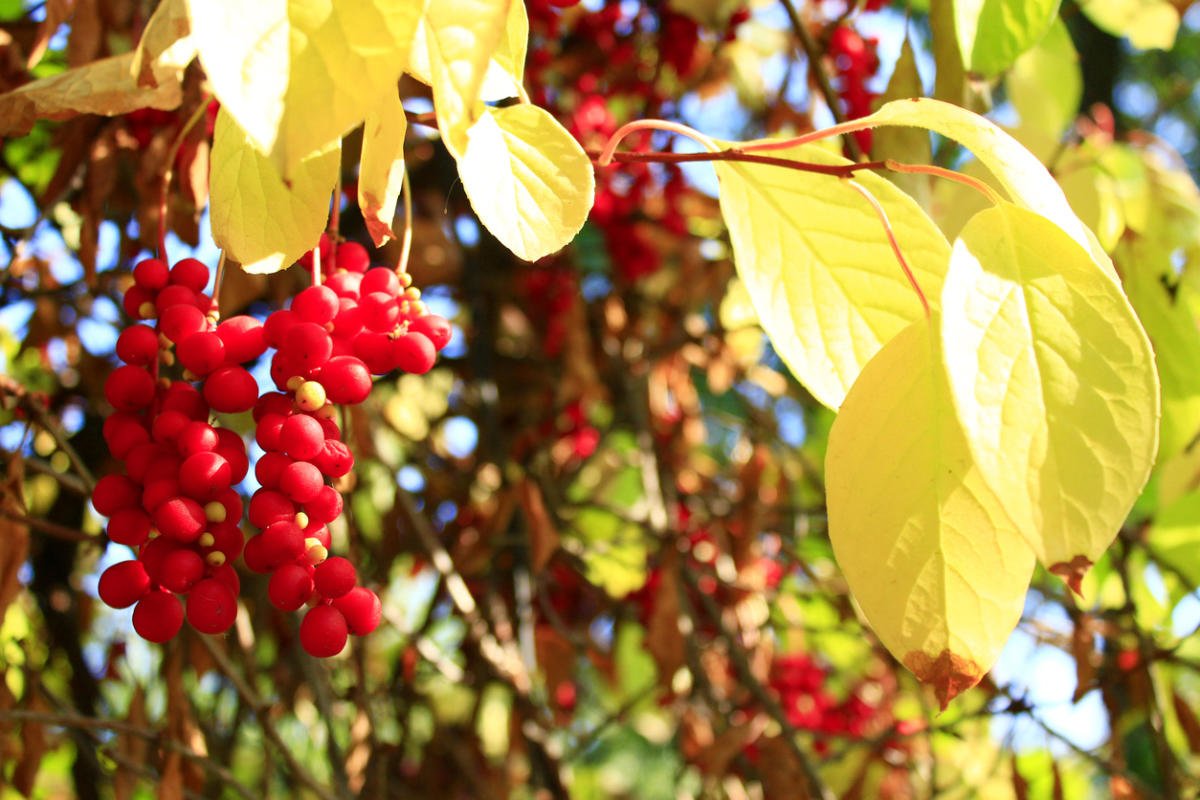 Clematis
A very popular perennial vine with large beautiful flowers, featuring a huge variety of colors and shapes. Fast growing, maintenance and pruning. Perfect for braiding arbors, pergolas, arches, trellises.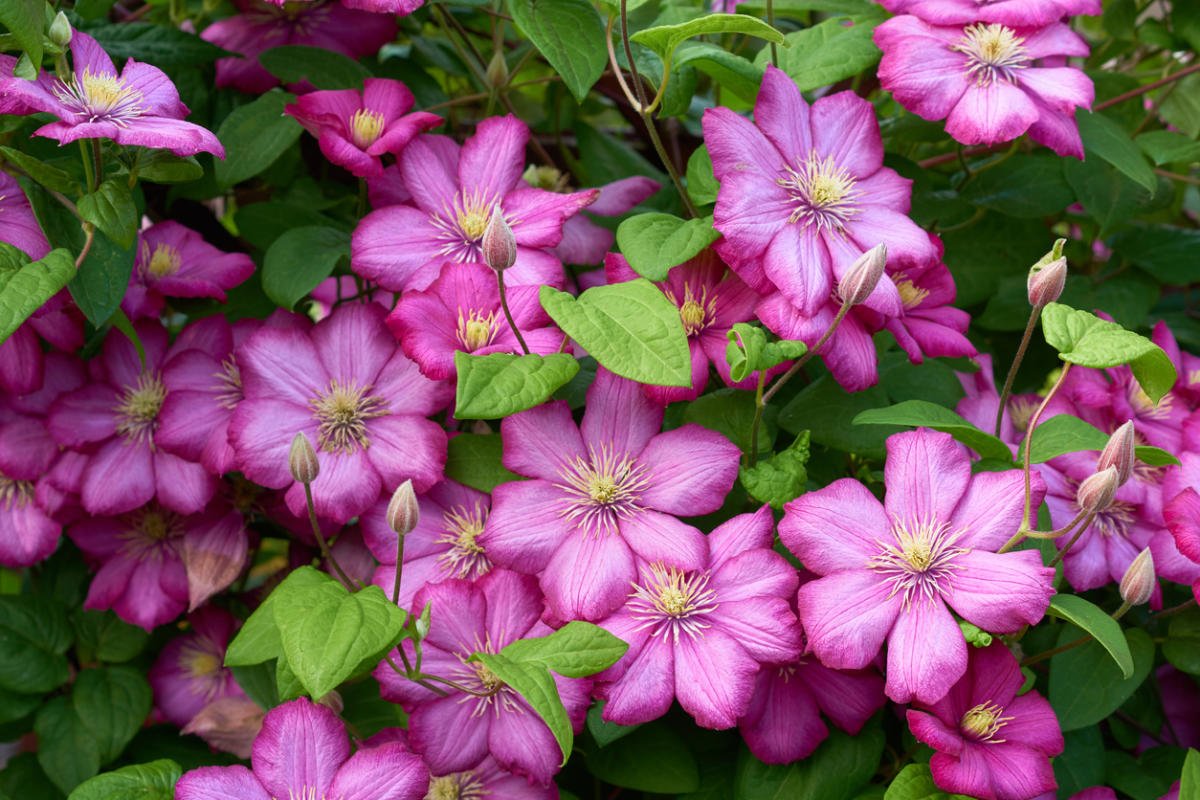 Lonicera
In this family there are several climbing species, very decorative. They are quite different appearance and properties of leaves and fruit.
Lonicera caprifolium
Her lovely flowers and berries will decorate your fences and walls all season.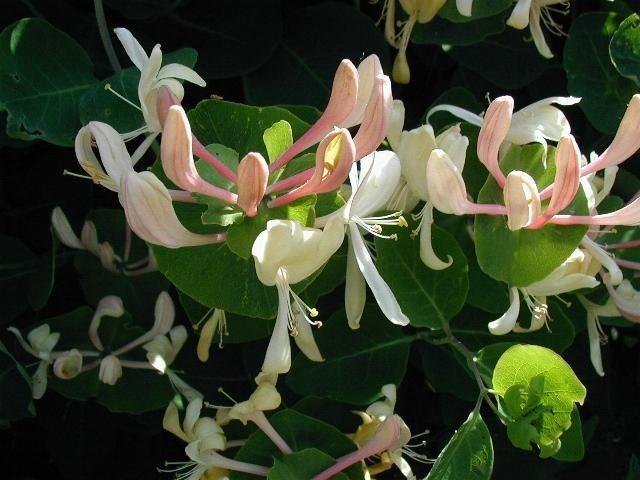 Berries very attractive, but inedible!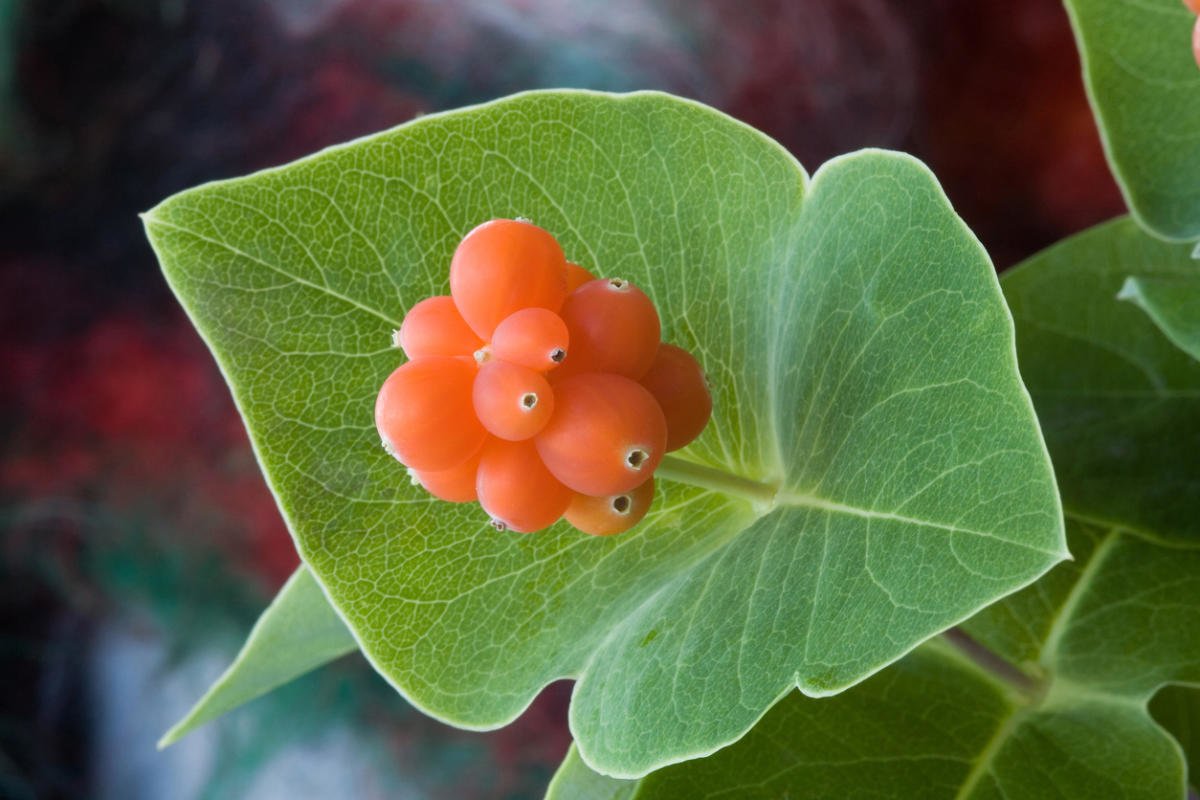 It needs constant care or it will become messy, tangled com.
Lonicera Brownii
It will decorate your garden lush bright red inflorescences, and further elongated, the same red berries.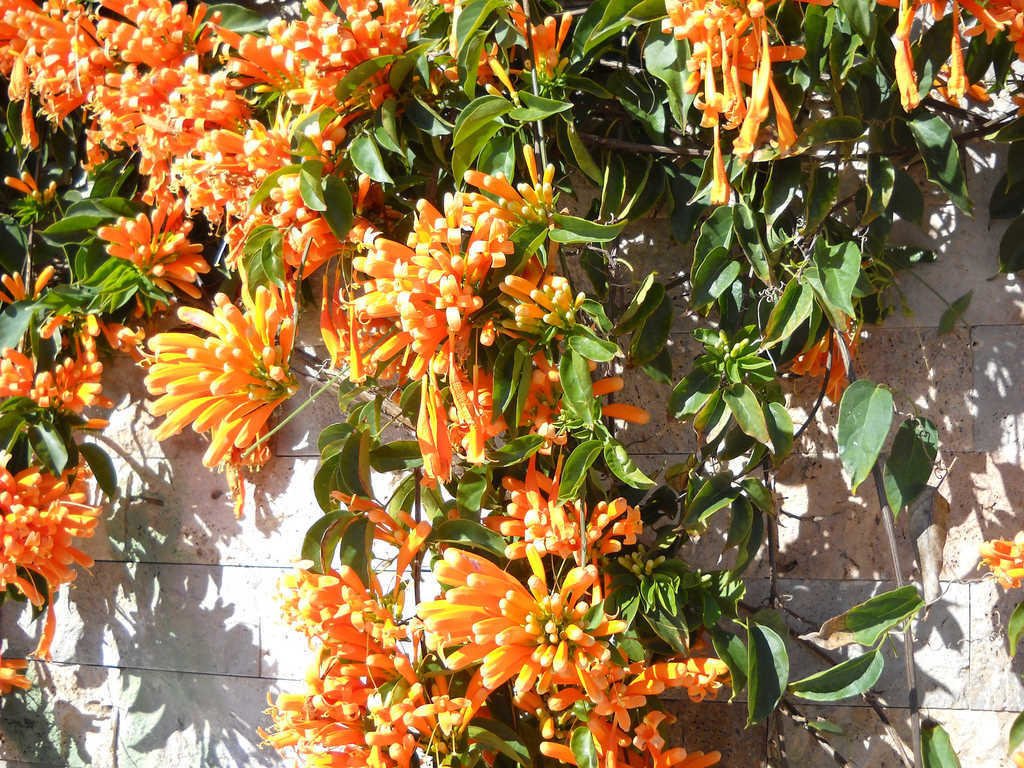 Annual lianas
In addition to these perennial climbing plants for vertical gardening, there are plenty of annuals that can each be planted in boxes and pots in different places, changing the view of the garden, and they will wonderfully decorate the balconies, Windows and terraces.
Ipomoea
Ipomoea – elegant decoration of the garden, with leaves, hearts and flowers rich color similar to a gramophone.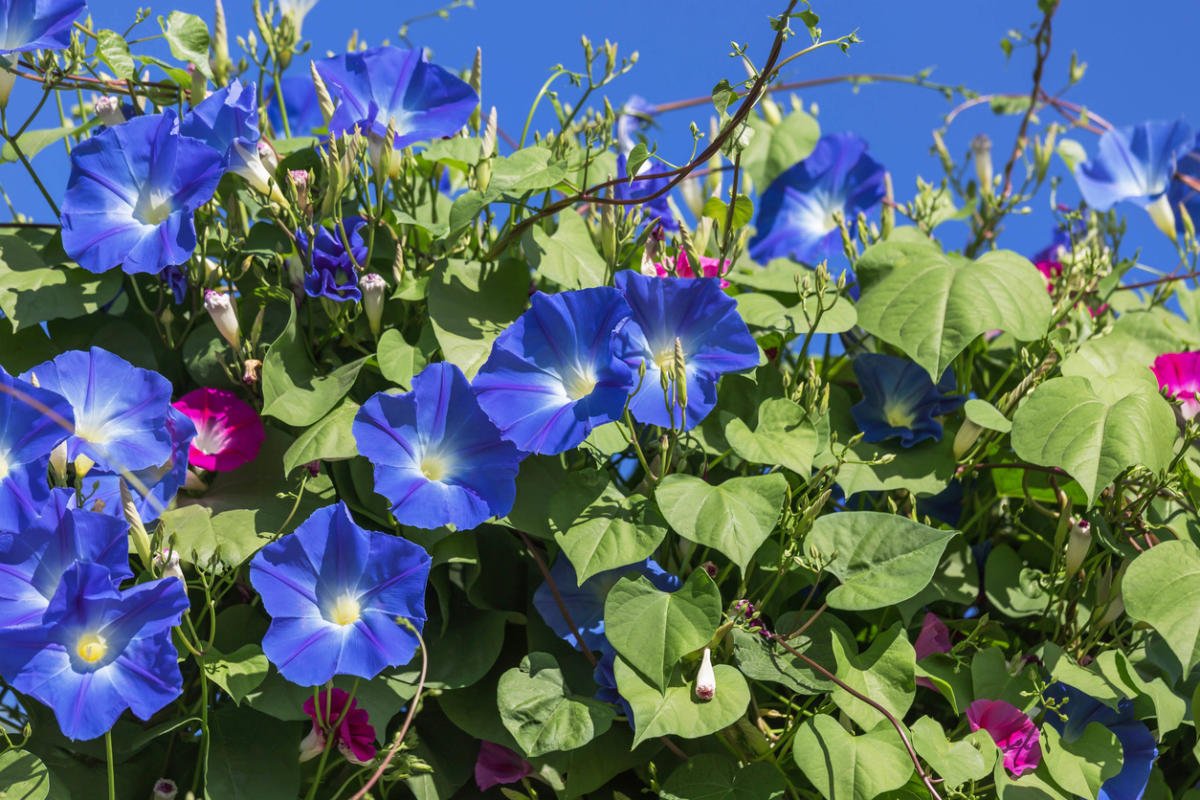 Cobaea scandens
Incredibly beautiful plant.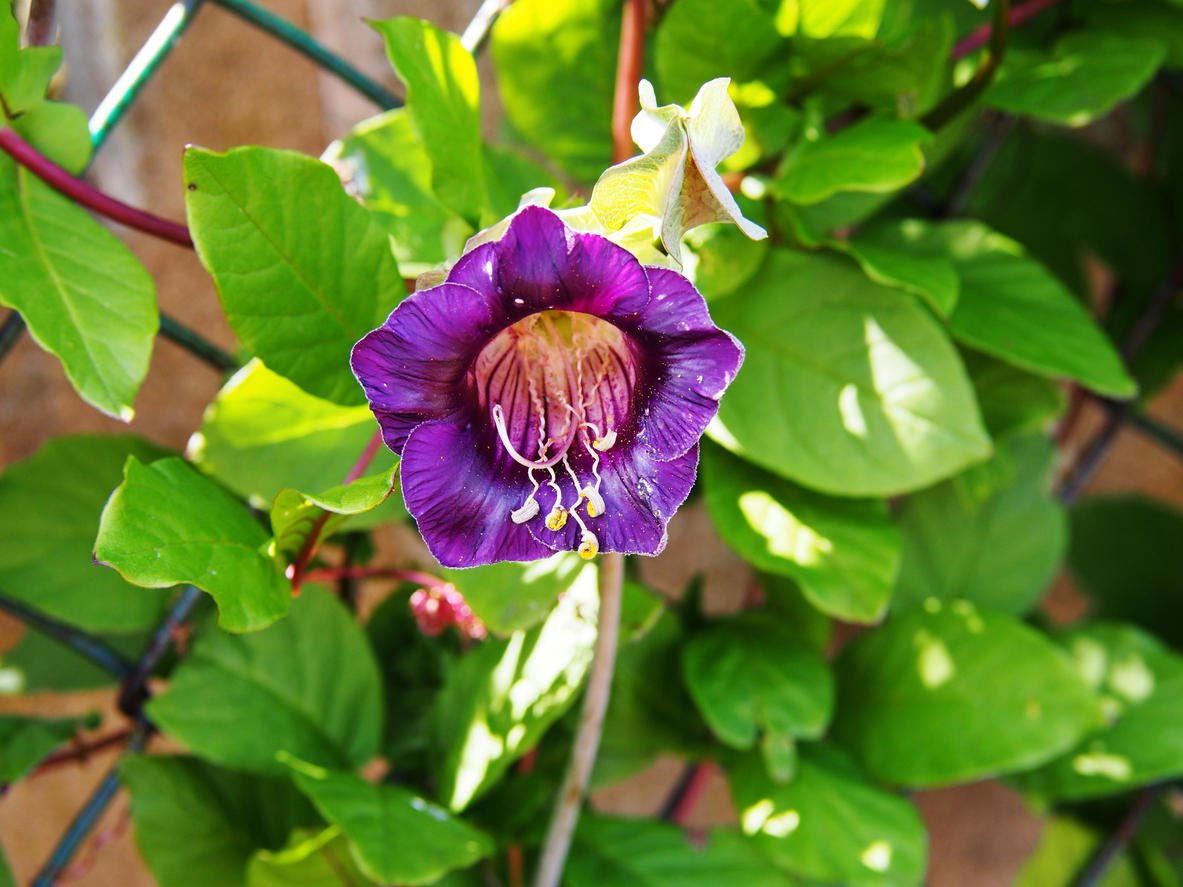 Tropaeolum
Amazing flower, which will delight you with a variety of grades (and colors) will bring a spicy edge in the country kitchen and vegetable garden will help in the fight against pests and diseases.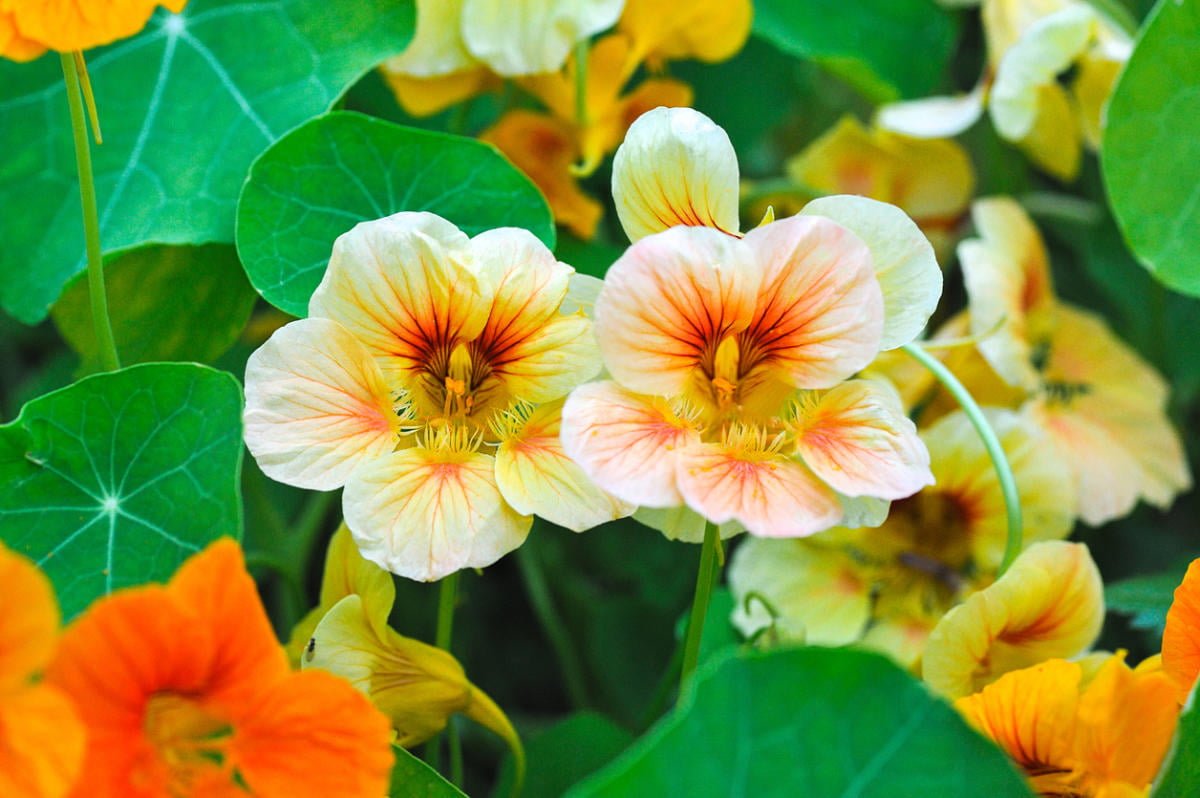 Echinocystis lobata
An interesting representative of Cucurbitaceae.