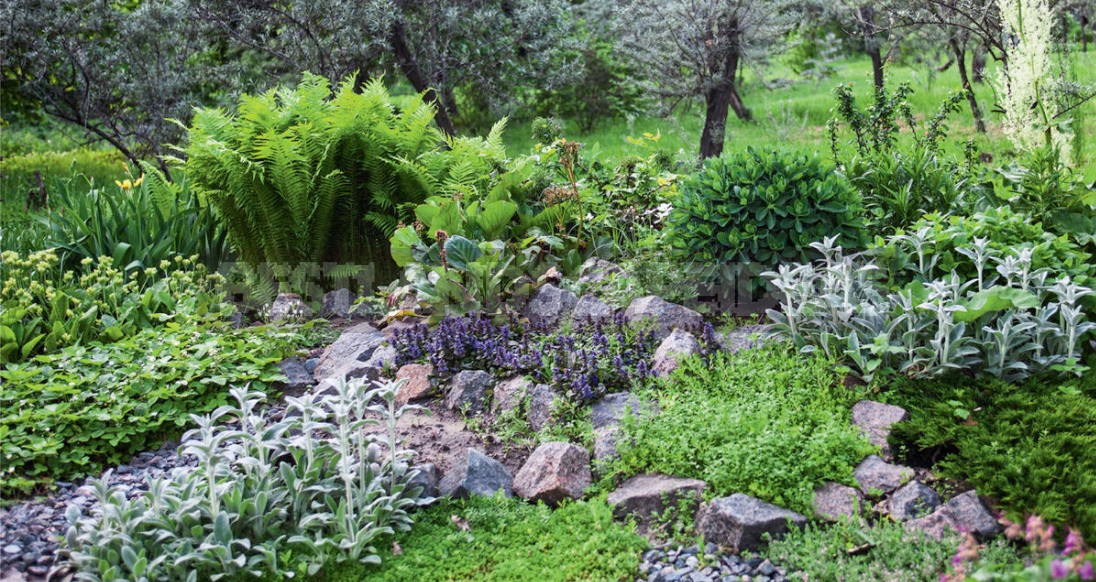 The famous English "rock garden", the Czech "rolling pin", the Japanese "rockery"… In every garden culture, sooner or later, it appears — rock garden. With samples of various rocks and specific vegetation.
The stone in the garden has always existed. First — as a building material, a little later – as an element of architectural decoration. But the moment came, and he began to appear in the European garden in a wild form. Sometimes — in order to create a suitable entourage (and at the same time the right calcareous soil) for the strange mountain plants brought by travelers to their homeland. Sometimes, if the travelers went particularly far, something was done in imitation of the Chinese rocky gardens.
Fashion changed, tastes changed, but the rockery as a garden element turned out to be surprisingly tenacious and to this day evokes a response in the hearts of both summer residents and professionals. Everything is attractive in it: a touch of exoticism, a quivering combination of stone and plant, and, of course, the stones themselves.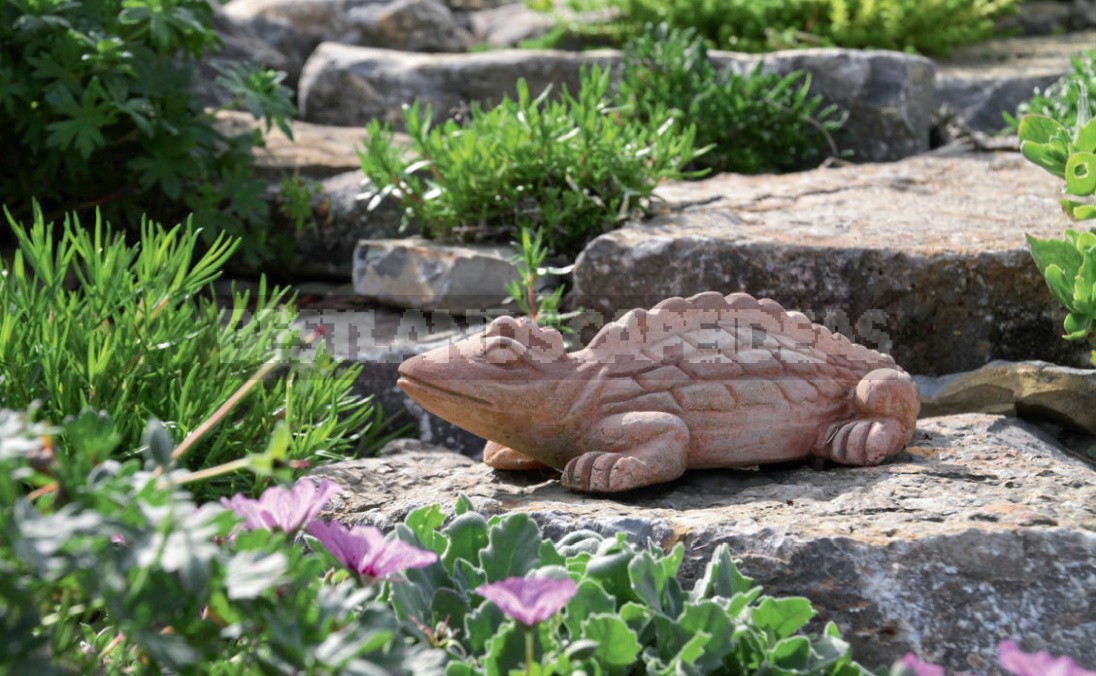 But at the same time, the rockery also causes a lot of fair criticism. In any case, the stereotype that fate has created for us: with boulders, but at the same time with mountain vegetation. It is too far from the desired natural picture, often too small to be viable, and almost always located out of place. But in due time, numerous photos of a new garden toy did their job, everyone decided that this is exactly what an alpine slide should be. So what should we do?
To begin with, get rid of all dogmas and canons. We want to imitate the mountain nature — we look at the mountain nature, and not through the fence to the neighbor. We choose a corner that is close in spirit. The Far East? They weren't themselves — there are a lot of photos. We carefully look at how the rock comes to the surface. An array or individual rocks, a surface smoothed by time, or fresh debris? We notice how the gaps fill the soil layer, for which the roots of the plant cling. And it is not a sin to pay attention to the plant composition itself. Then the question will not arise "and how to make a "slide"?".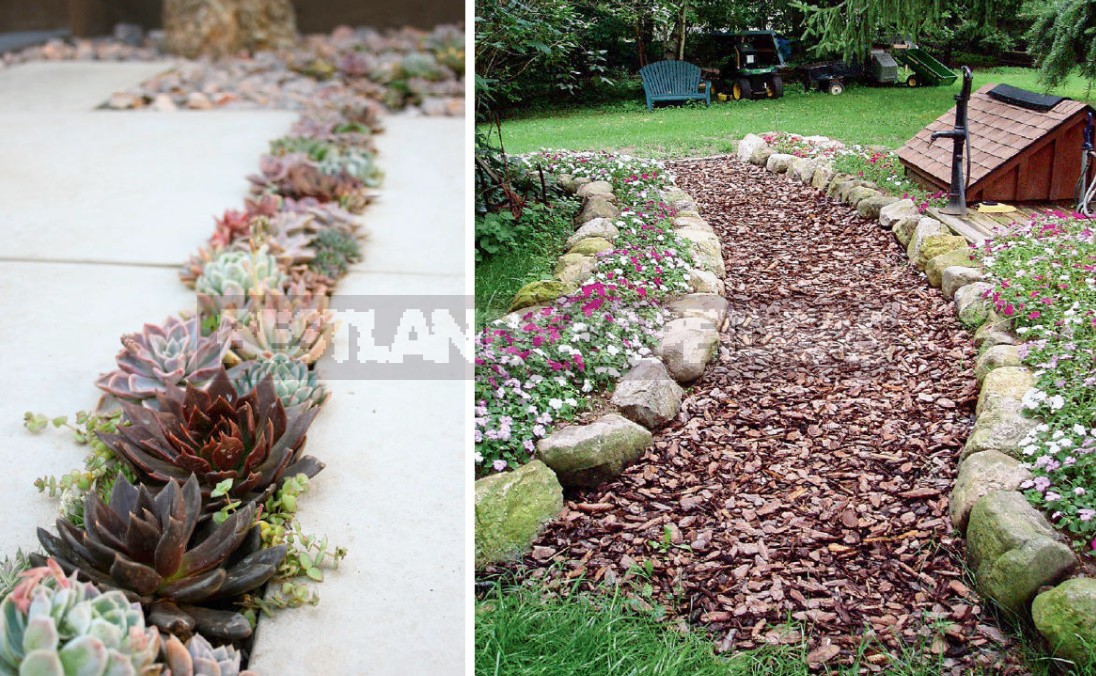 Next, we choose and go to buy a suitable stone. Here the following question is also dismissed, with the size of the rockery. The fact is that, keeping in mind a "natural" sample, you will focus on a much larger scale than one and a half meters by one and a half meters, and, as a result, on larger specimens of stone. And this is the path to success. Take a look at the lying blocks. If it is possible to install them in place with a crane–manipulator, choose a few of the largest. If you are supposed to drag and turn it manually, we limit the weight of the stone to 200-300 kg. How many of them will you need? A ton is not enough (it's only 3-4 stones), two-not enough, ten-better, twenty-just right.
And, of course, creating a decent version of the "natural landscape", we will not do it at the fence. Immersion in the atmosphere is our main task. Therefore, the question of placing a rockery on the site is also solved by itself: where it is possible to provide a dense background plant barrier at the back. For the background, it is quite appropriate to have young fluffy pines and other coniferous plants, the growth of which can be further restrained by pinching young shoots.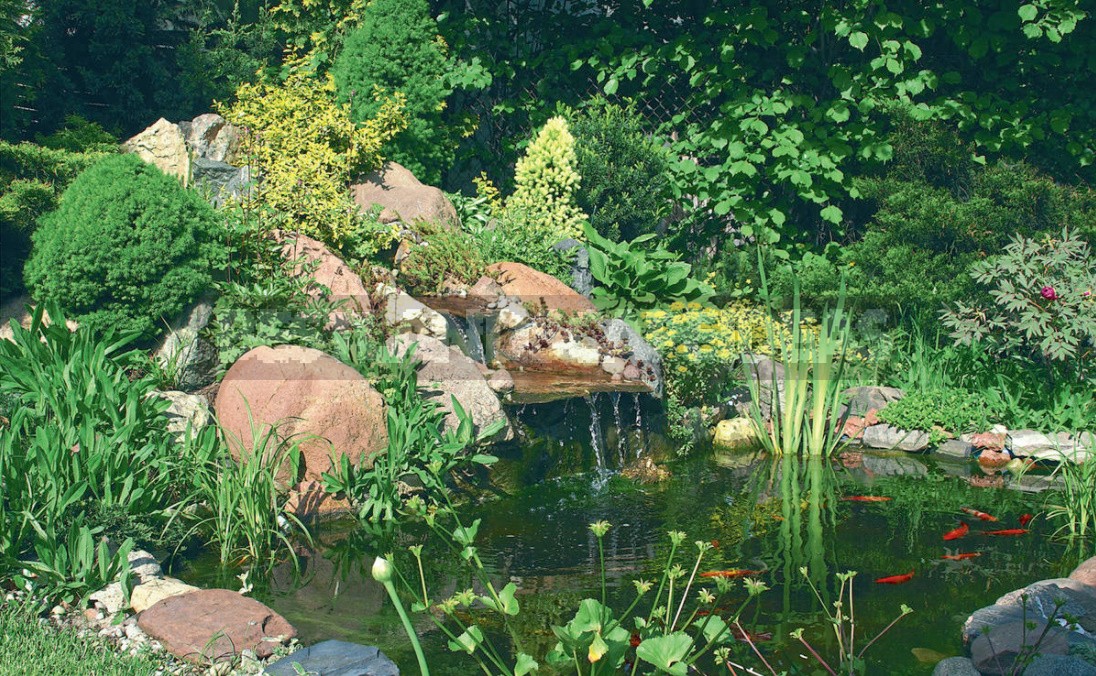 Such a large and serious landscape rockery will almost not resemble the notorious dacha "hill", except for the idea itself. But this is quite a modern approach. Such an object can be located both on the terrain (natural or artificially created), and on the plane, where it will smoothly flow into the gravel garden. It is also not necessary to localize this splendor in one place, stones can occur here and there, adjacent to a variety of plant groups, cutting into wooden decking.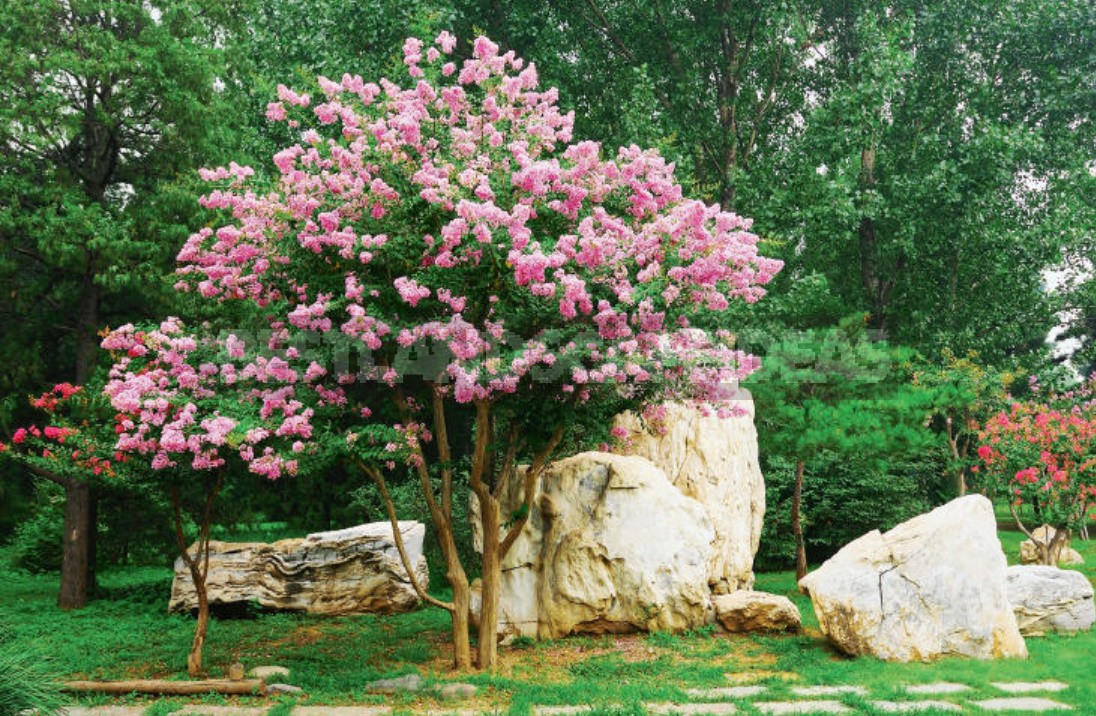 Now about the plants. The coniferous and groundcover species that are familiar to us remain dominant. But in large rockeries we can afford and clumps of grasses, and brambles.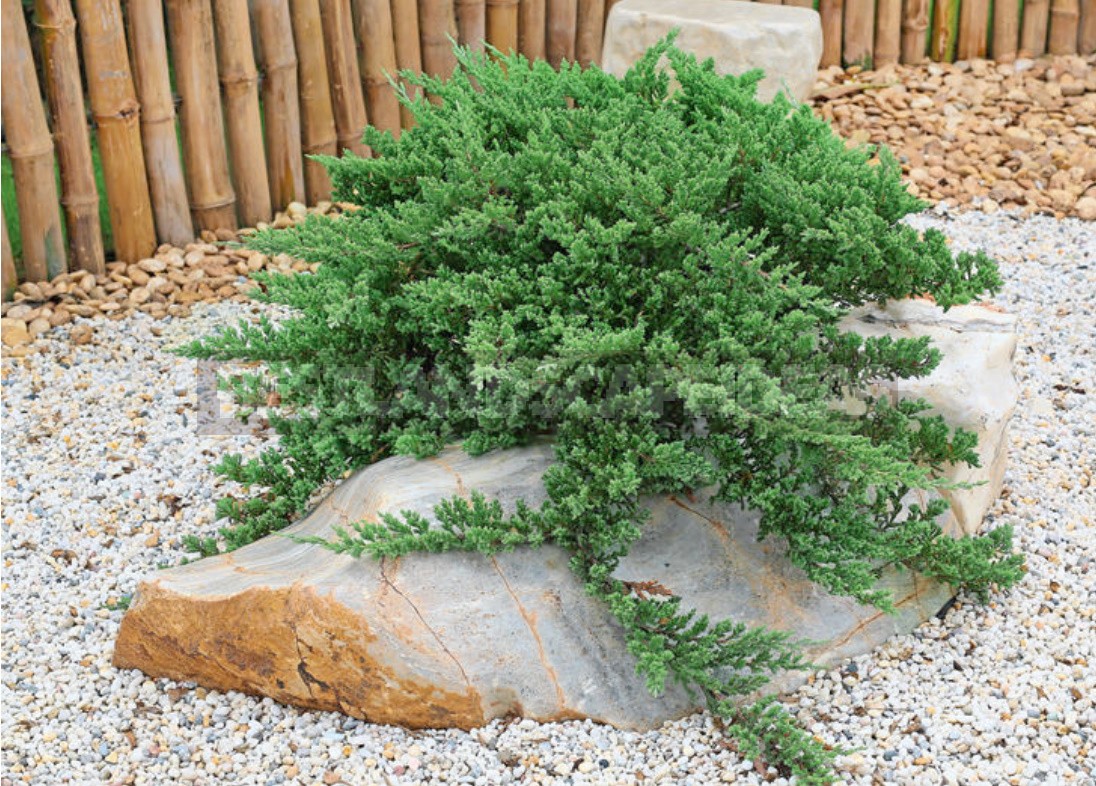 The main thing is that there should be no undisguised loosened "fertile soil". Where there are no creeping plants – there is a stony filling of different fractions (like crumbled rock).
If we make a composition on the terrain, it is worth paying attention to planting plants on the slope. Water should not flow in streams over the surface, exposing the roots. Make a break of the slope with supporting stones, strengthen it with groundcover plants, and small spirea. And where the slope is steepest, it makes sense to make an extremely spectacular element — a mountain scree.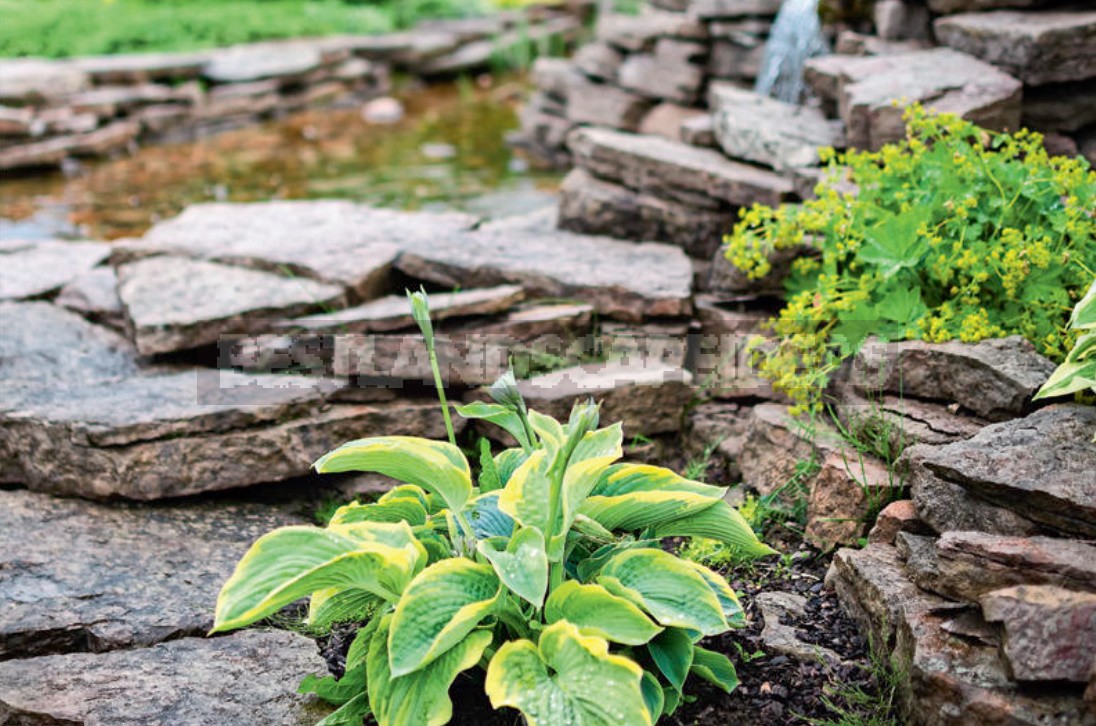 Like any "natural" corner of our garden, the rockery should live an independent life, with the minimum human intervention. A dream-but quite feasible. To do this, you need to follow a few simple rules.
The main thing is that plants should not compete when growing. The same juniper trees in a group can be planted close in the expectation of a quick closing. While the nearby there should be a distance, which is easily filled with sedums. Junipers will cover them over time — not a pity.
Second — you should not plant several different small accent plants next to each other. Sooner or later, you will have to sacrifice something with tears.
Third, avoid aggressive plants or plant them with a natural limiter (among stones).
Fourth-leave convenient passing paths, you will say thank you to yourself.
And, of course, use a sterile primer!
So, excluding transplants, divisions, loosening and weeding, we leave ourselves for fun small haircuts and spring pinching of conifers.
What breeds to pay attention to
But still, in rockery, the main thing is the stone. What breeds should you pay attention to first?
Textured limestone
This is a large group of stones brought both from the south, from the mountains, and from the north. These stones, seemingly clumsy and unsightly, gray and yellowish shades, are extremely harmonious in gardens. The holey structure and overall almost sculptural silhouette make limestone a favorite. It is worth considering some large blocks collected from the surface of the mountains and populated with plants.
Fossils
If you want to surprise others with something, pay attention to limestones with fossils-the remains of ancient organisms. Giant ammonites look the most luxurious. But even a small coral or trilobite in a stone from a quarry near Moscow will fill your heart with pride, and a plant composition with meaning. No less interesting is the petrified tree.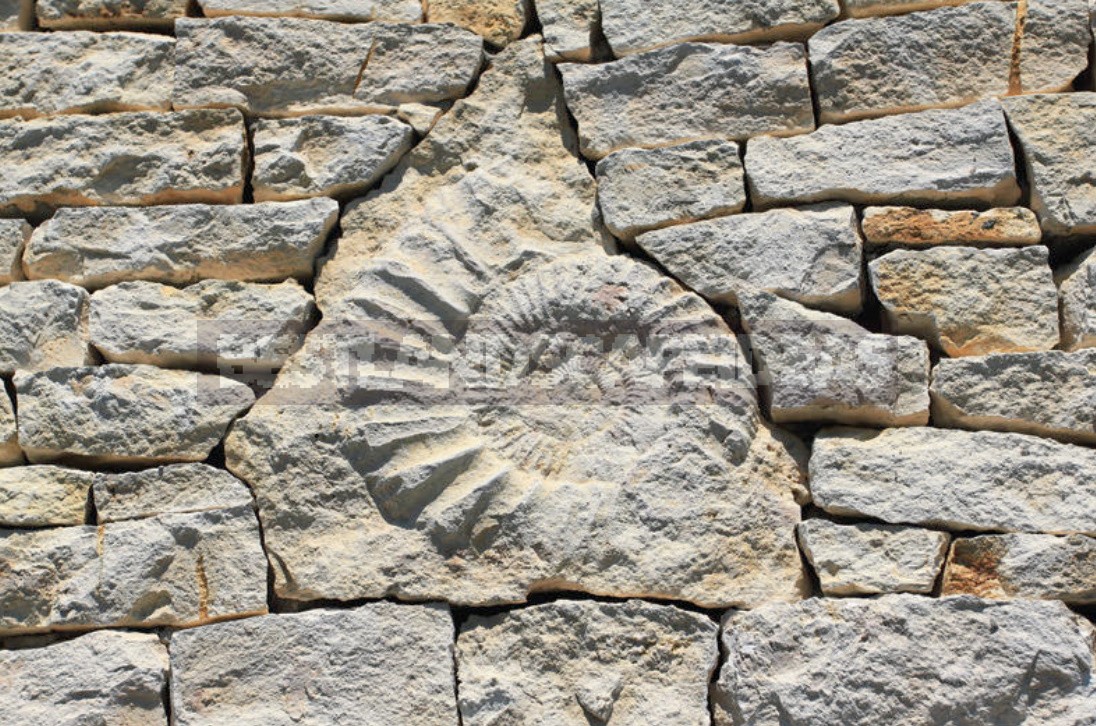 Diabase
Gray-green or purple, it is very good in the form of large, harsh cornerstones, interspersed with meadow perennials and grasses.
Jasper
Dark brown-cherry blocks with this fascinating name are sometimes found on sale. The powerful rich color, almost cubic shape turn the jasper into a strong accent. A special charm is given to it by gray-blue lichen.
Serpentinite
It is also called serpentinite and is rightly considered an excellent ornamental stone. Holding in the palm of your hand an elegant box with a bronze lizard on the lid, it's hard to believe that the huge pieces that easily roll off the dump truck are the same, precious… He's extraordinarily good. The soft greenish color very delicately emphasizes the more saturated green of the plants. But only up close. If you look from a distance, it will merge with the plants.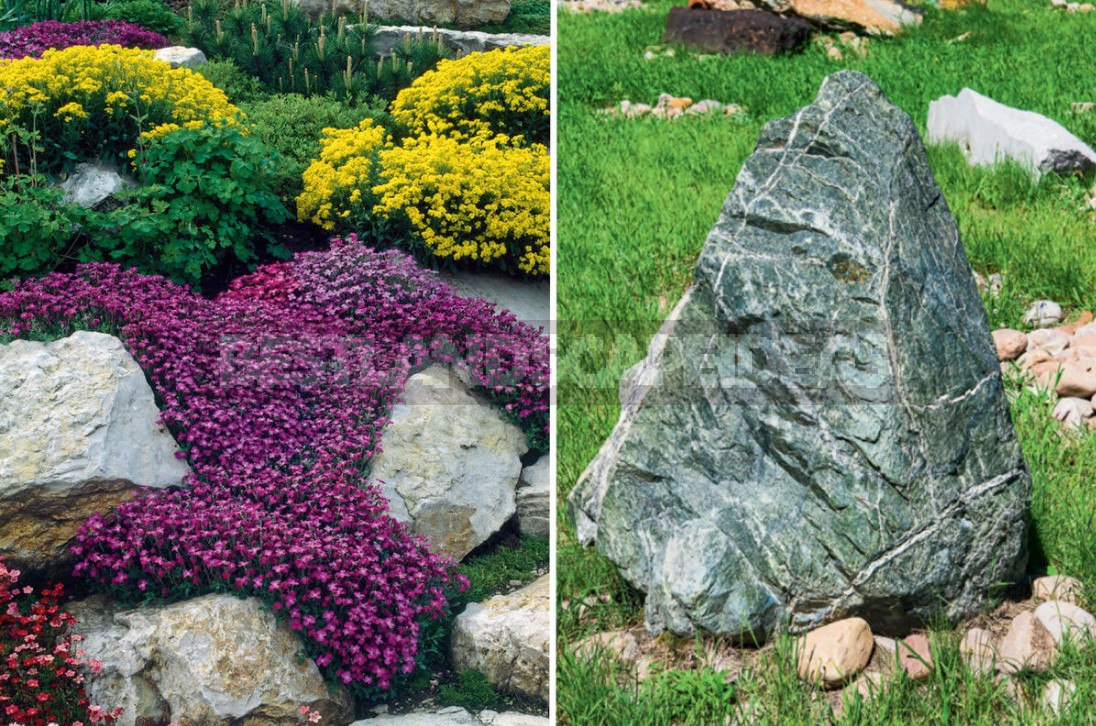 Granite with mica inclusions
This is a noble and interesting stone. Gray-pink blocks with pitch-black mica plates are not only magnificent in themselves, but every time they make you think about the power of tectonic processes taking place on our Earth.
Clastic rocks
Many beautiful stones in the form of cornerstones can be found on sale. Just choose a stone that will suit you in color and texture. Only white marble should be treated with caution, it is too bright in the garden.
Boulder
A smooth rounded boulder is more suitable for reservoirs. And the most nondescript stone on the market, the Valdai boulder, very often turns out to be in place. It's all about its naturalness and "related" origin. Not in the front area of the garden, but in the forest or on the bank by the pond, it will look very harmonious.