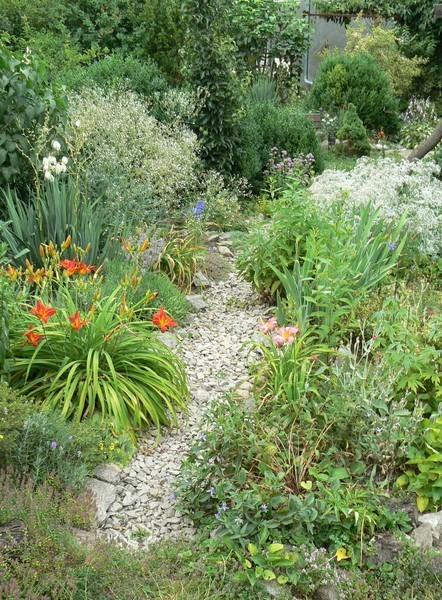 When creating your garden, do not forget that sometimes it is the little things that affect the overall impression.
If there is a lawn in the garden, and a flower garden borders on it, you need to try to keep the edge of the lawn clean. After all, even if the flower garden plot is kept in perfect condition, without a single small weed, everything seems fine, but it will be adjacent to the overgrown lawn, they will simply merge and the expected effect from the beds or mixborders will not work.
The transition from lawn to flower beds or garden beds can be distinguished in different ways.
The path at the edges of the flowerbed
The separator can be, for example, a path along the edge of a flower bed. In this case, you should try to make it wide enough, driving through it, so as not to damage either the lawn or the flower garden. It is advisable to make the level of the track so that when mowing with a lawn mower, its blades do not damage the surface of the track. If it is just a dirt track, it is better to isolate the edge from the lawn. This can be done in different ways.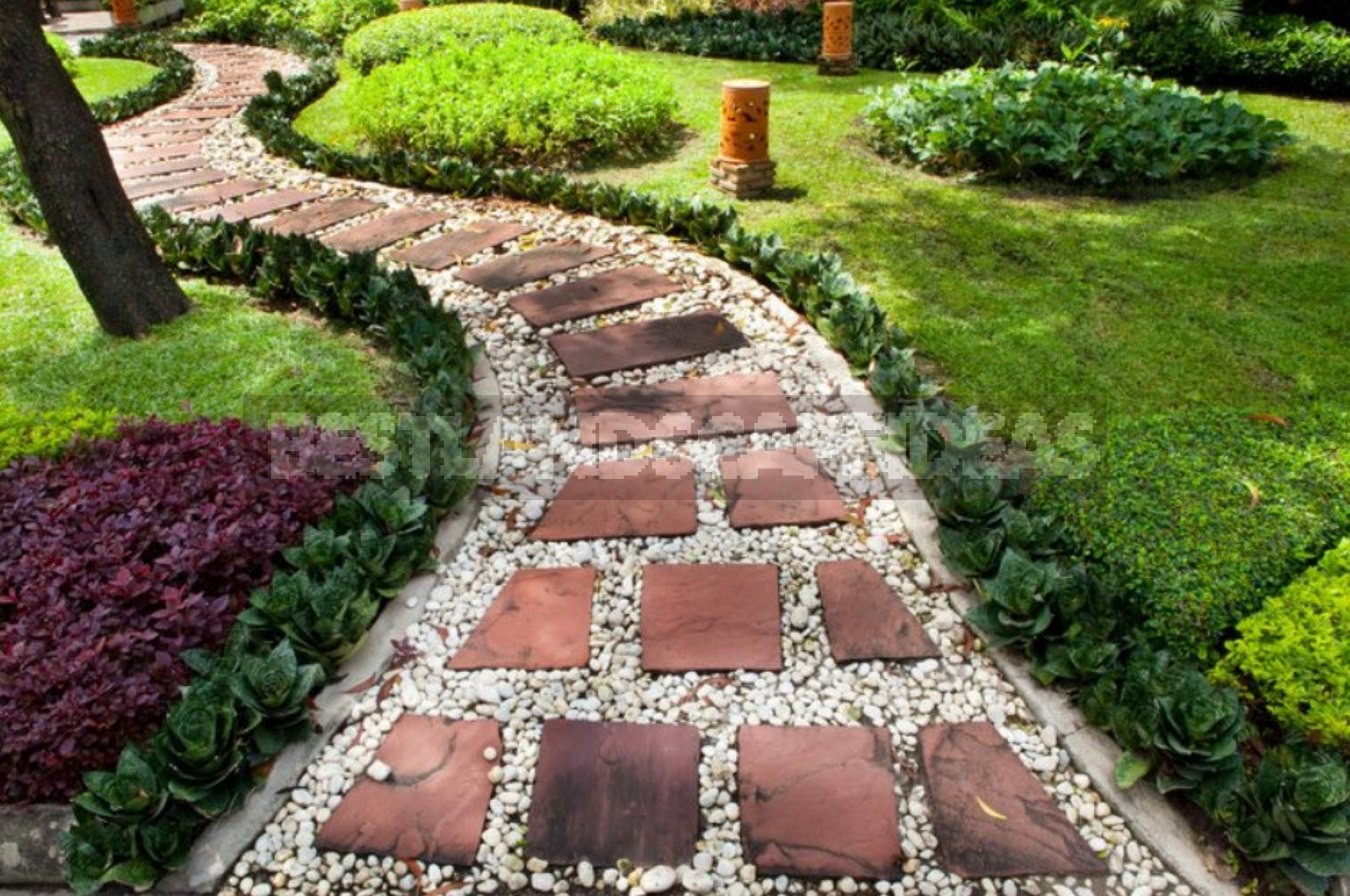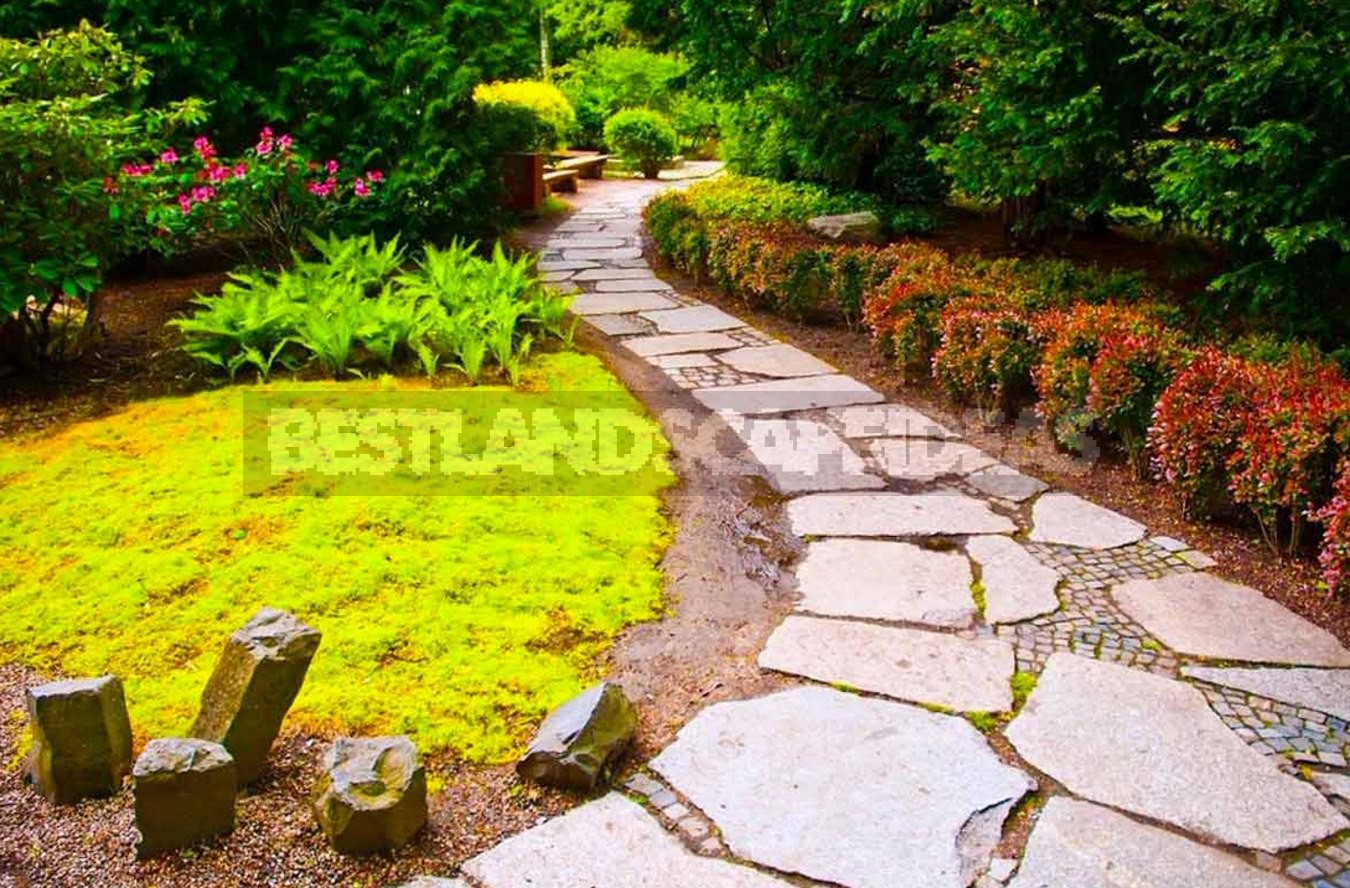 Stone and concrete borders
Curbs made of stone or concrete look good. There are also brick options. Many people remember the flowerbeds, "trimmed" with the scallops of the brick border. This option is suitable if your garden has a more or less correct layout.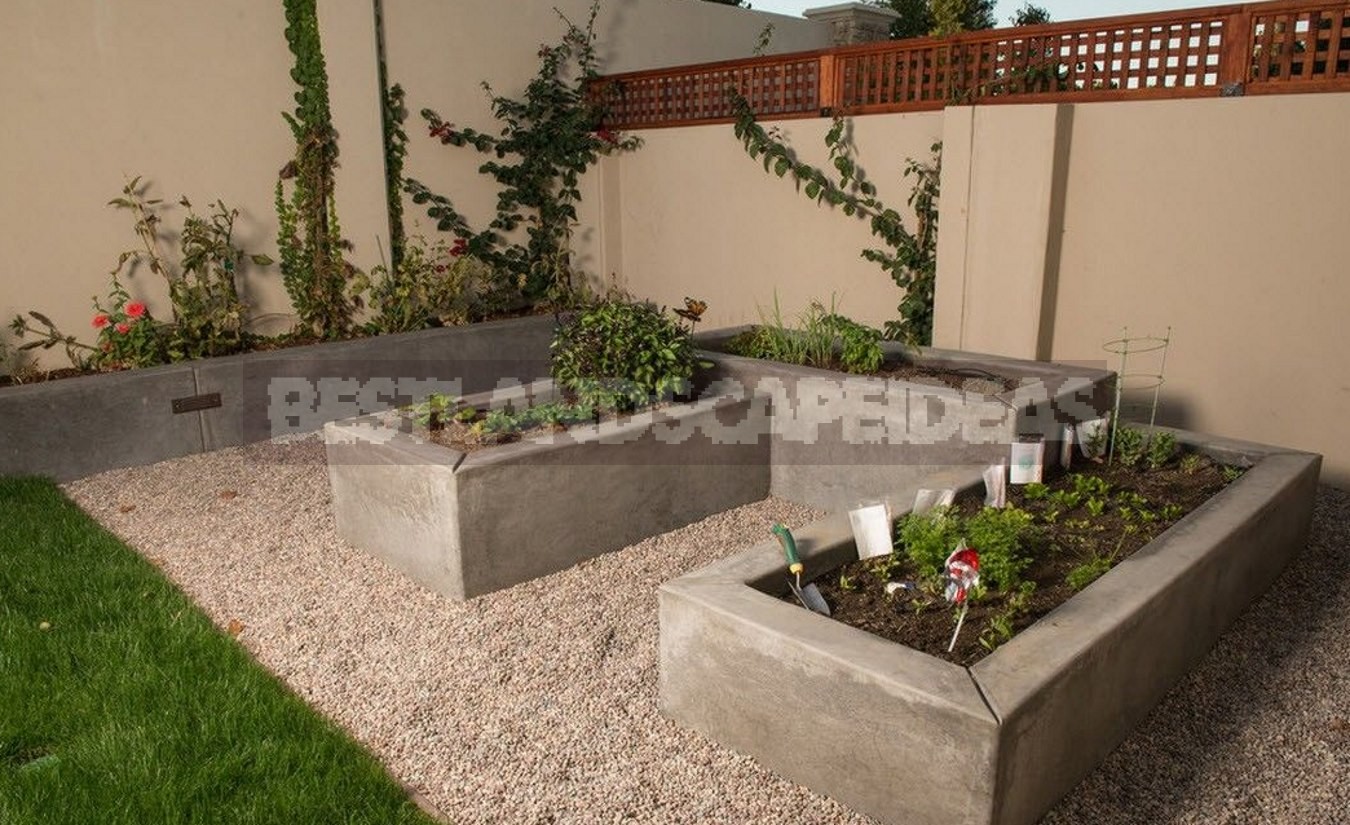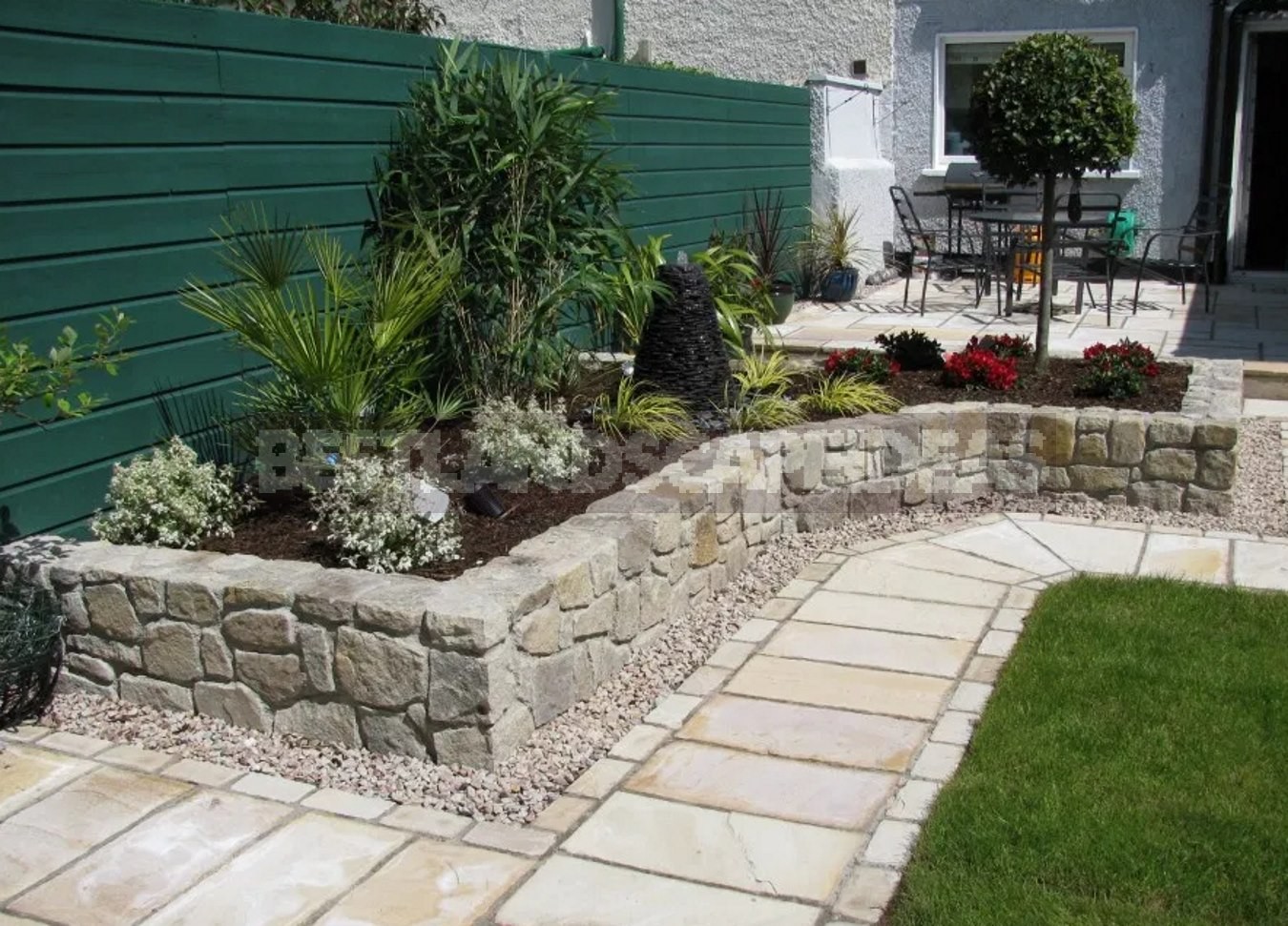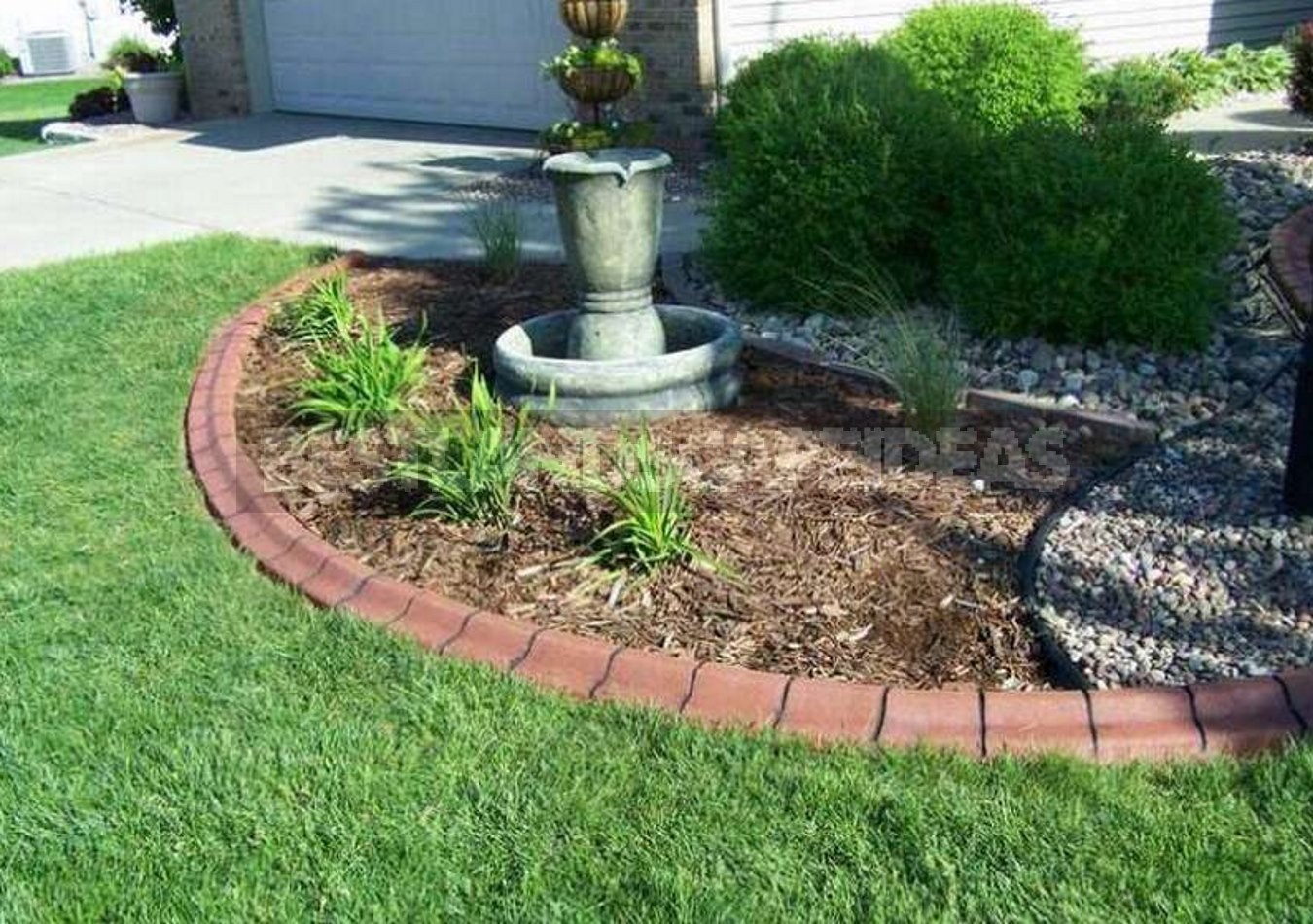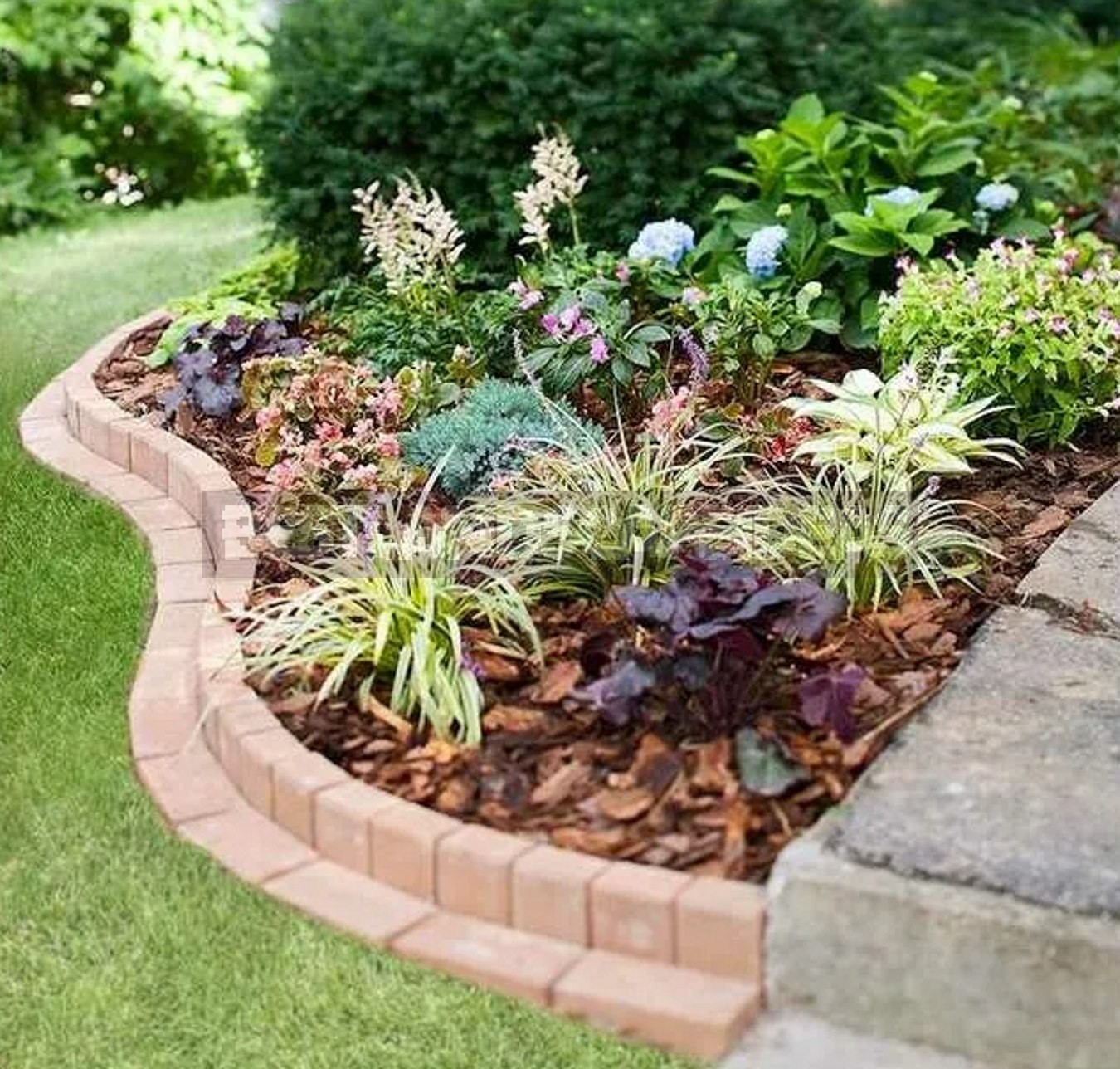 Borders made of natural materials
But if your garden is made in a natural style, then instead of a border, you can lay quite thick branches or thick tree trunks. Here is an example of such a path option: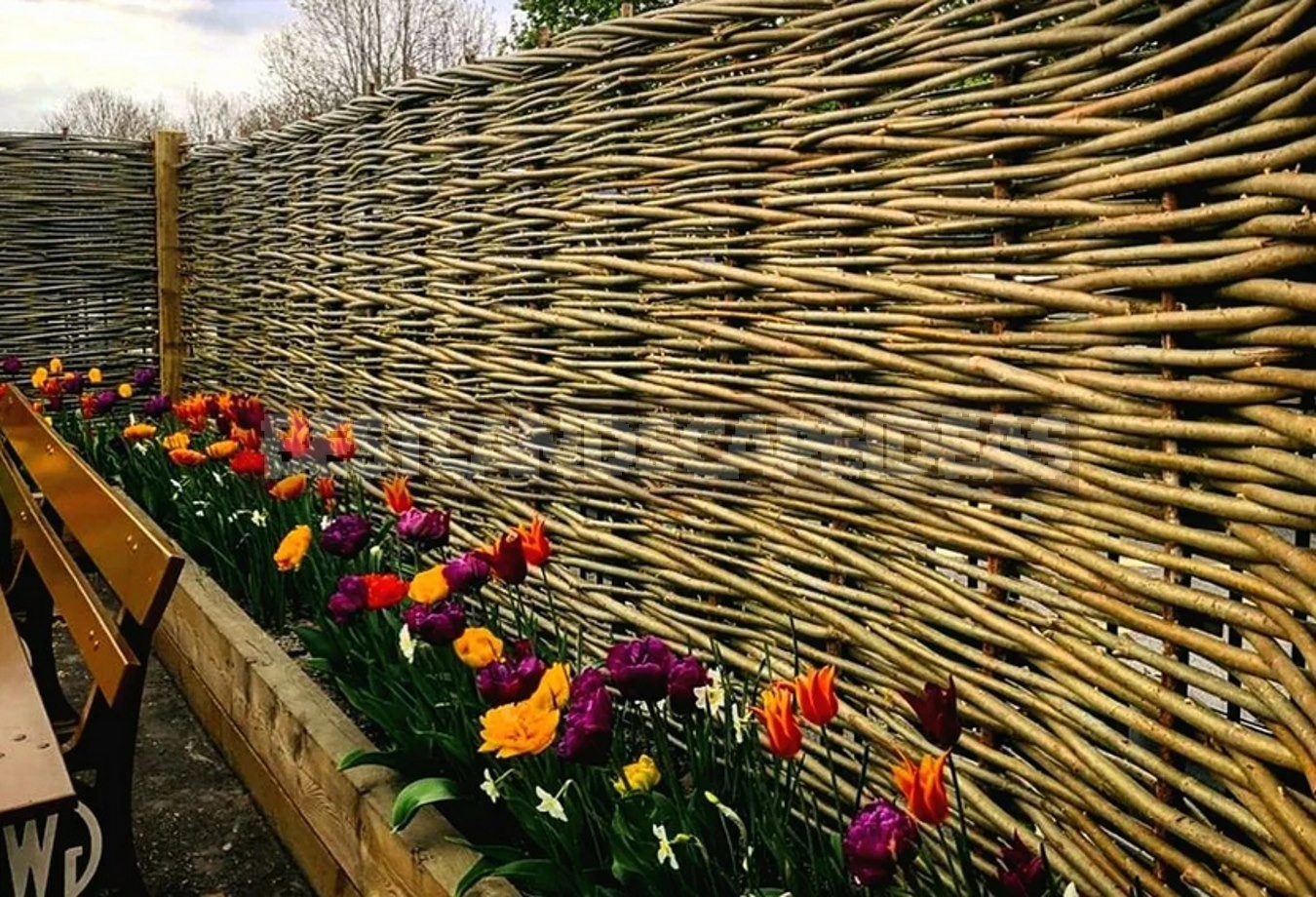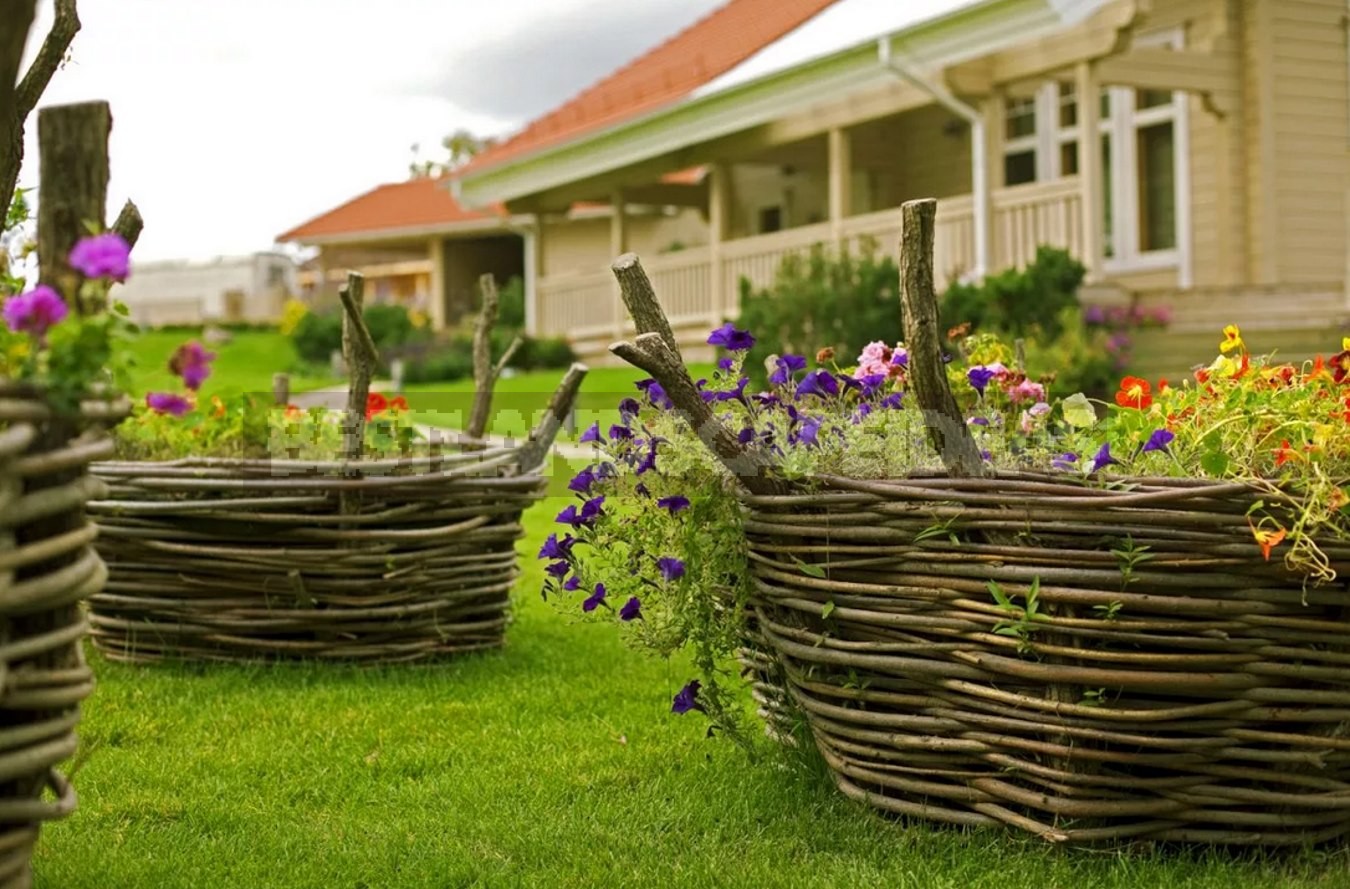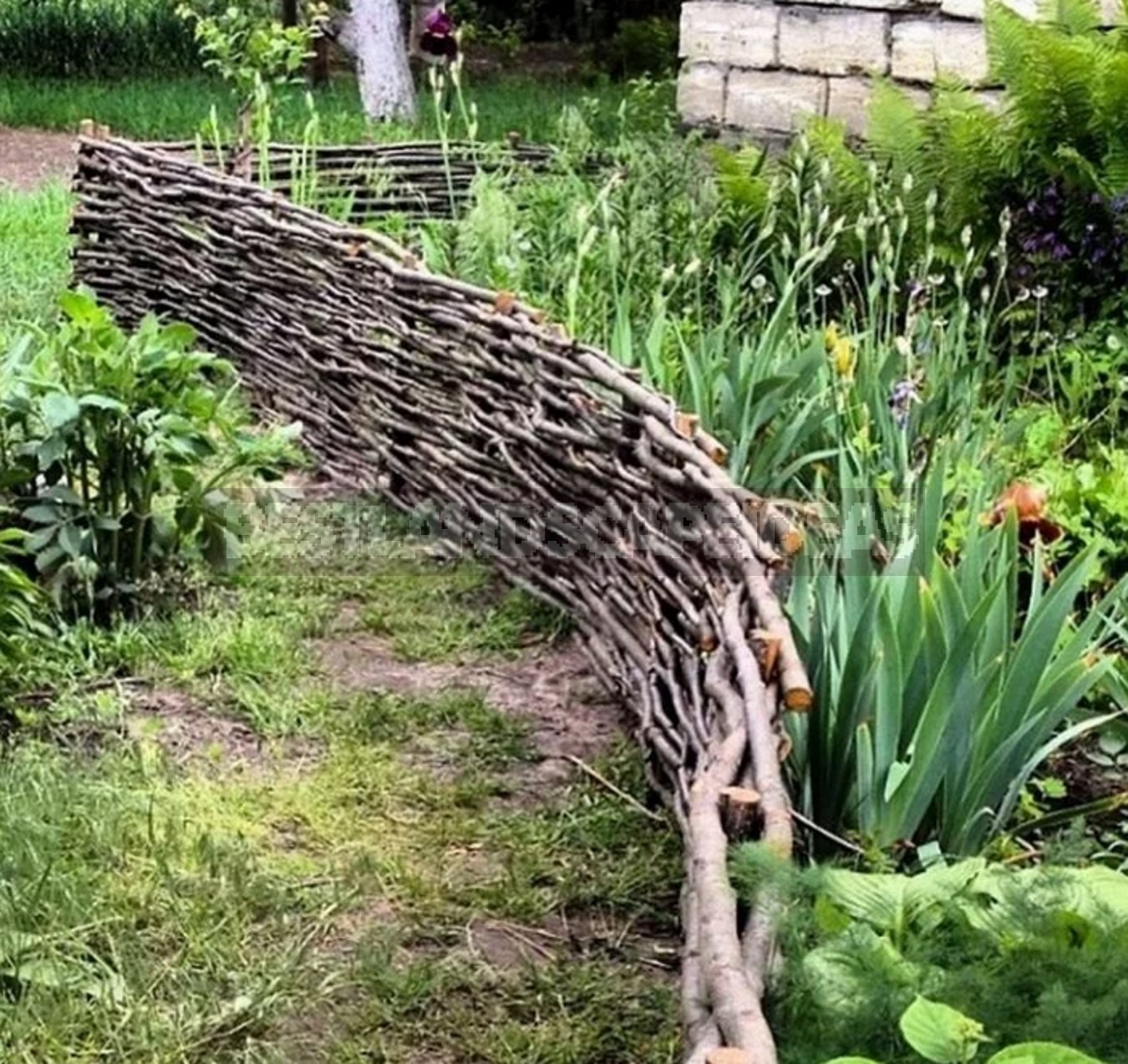 Lawn Care Tips
In the same way, you can separate the transition from the lawn to the flower garden. This clear distinction helps to highlight and emphasize the beauty of not only the flower bed, but also the lawn. It is advisable to keep an eye on the lawn all the time, regularly mow it, not allowing mixing in height with the flower garden.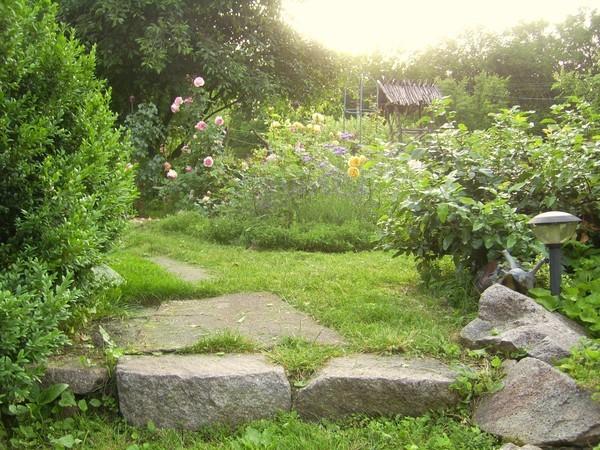 You can also isolate the flower garden with the help of stones. But there is a danger that the curb will be humped, so you need to think carefully before deciding on this option. There is another interesting solution, when mixed borders of flowers are added to a small island of gravel. It looks very picturesque.
In addition to the excellent decorative effect, when filling gravel, you can settle plants that do not tolerate stagnation of water.