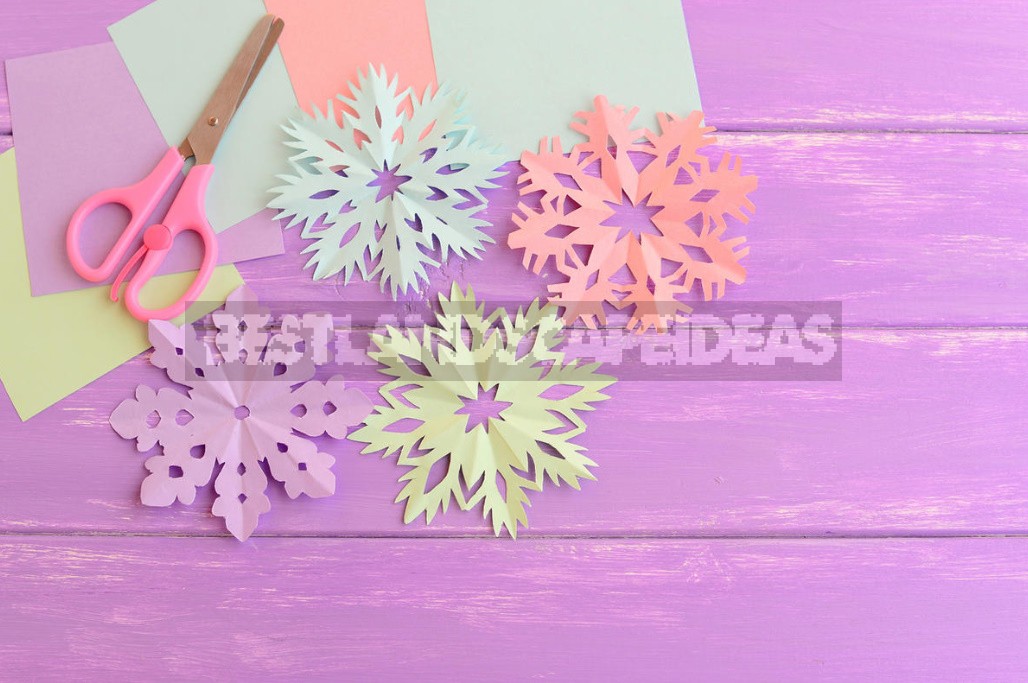 Do you feel the holiday coming? From mid-December, it seems that the air around us is thickening and electrifying. Suddenly, against the background of all the other things, the mass of which is traditionally accumulated at the end of the year, there is a desire that the holiday has already come. The easiest way to calm the pre-holiday itch is to decorate your home. And the first thing that comes to mind — snowflakes! I offer some ways to make a beautiful snowflake out of paper.
Who first came up with the idea to make such jewelry — is unknown. Perhaps the Chinese, because it was in China that the first paper and the art of carving from it appeared-jianzhi.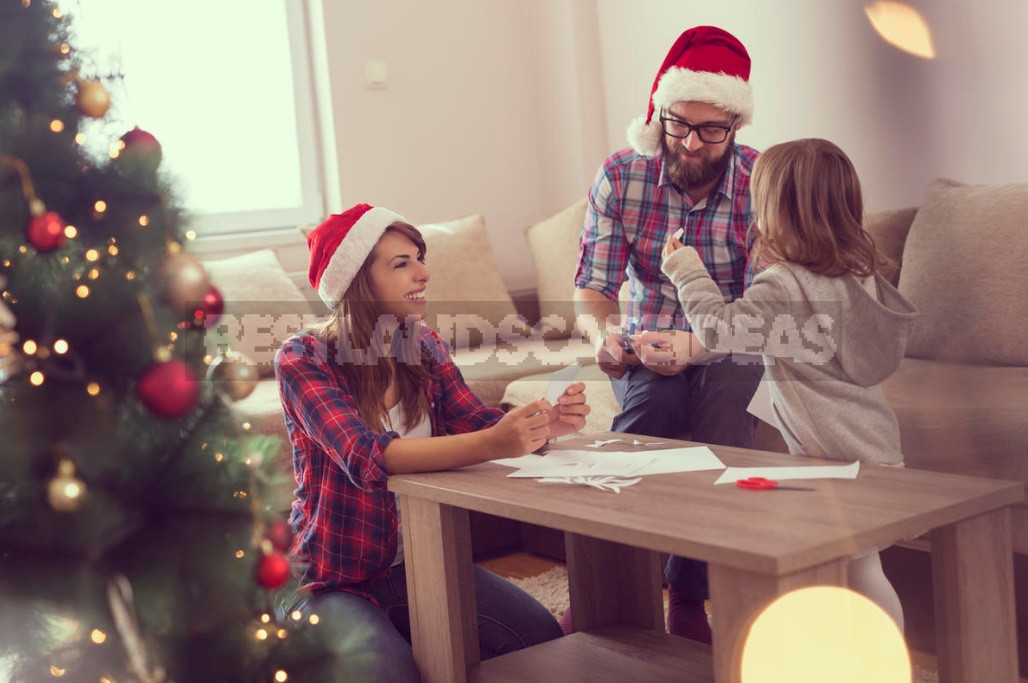 But back to the paper snowflakes. There are many variations of the pattern-use ready-made schemes, look for templates on the Internet. Or fantasize on your own. In any case, creating Christmas decorations with your own hands with friends or children is just fun.
1. Flat slotted with radial symmetry
This type of paper snowflakes is the closest in appearance to the present. We choose a sheet of paper depending on the desired size and available material. Office paper is very good for this purpose, but you can cut it from any other paper.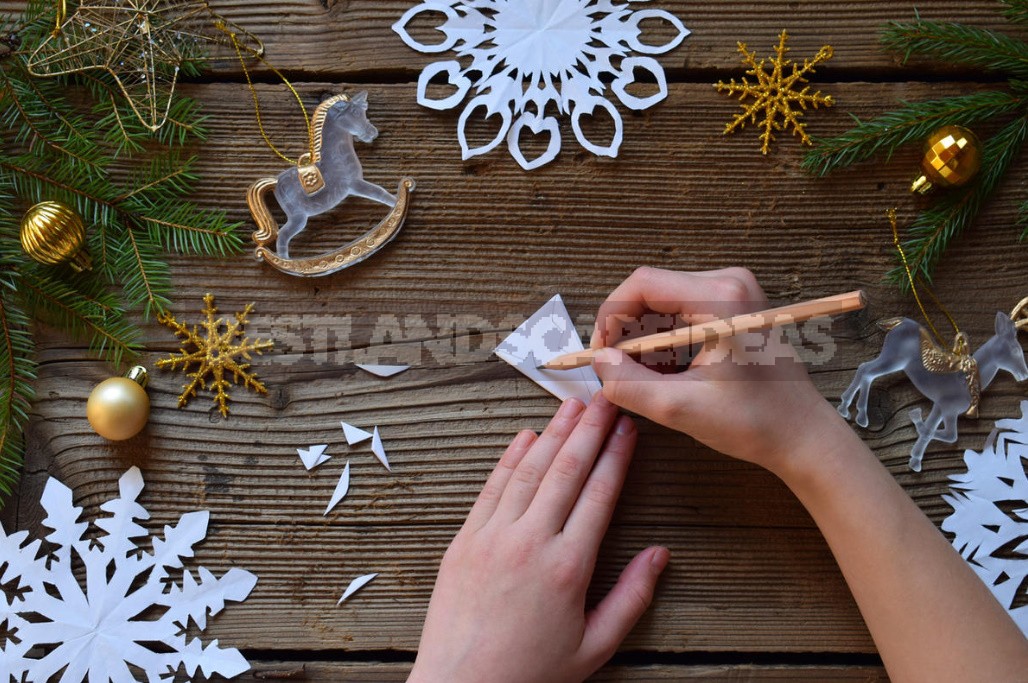 You only need to keep in mind that if the paper is thick, it will be difficult to cut, and if it is too thin-the snowflake will not hold its shape. On the other hand, thin snowflakes, for example, from napkins can be decorated with window glass or any other surface.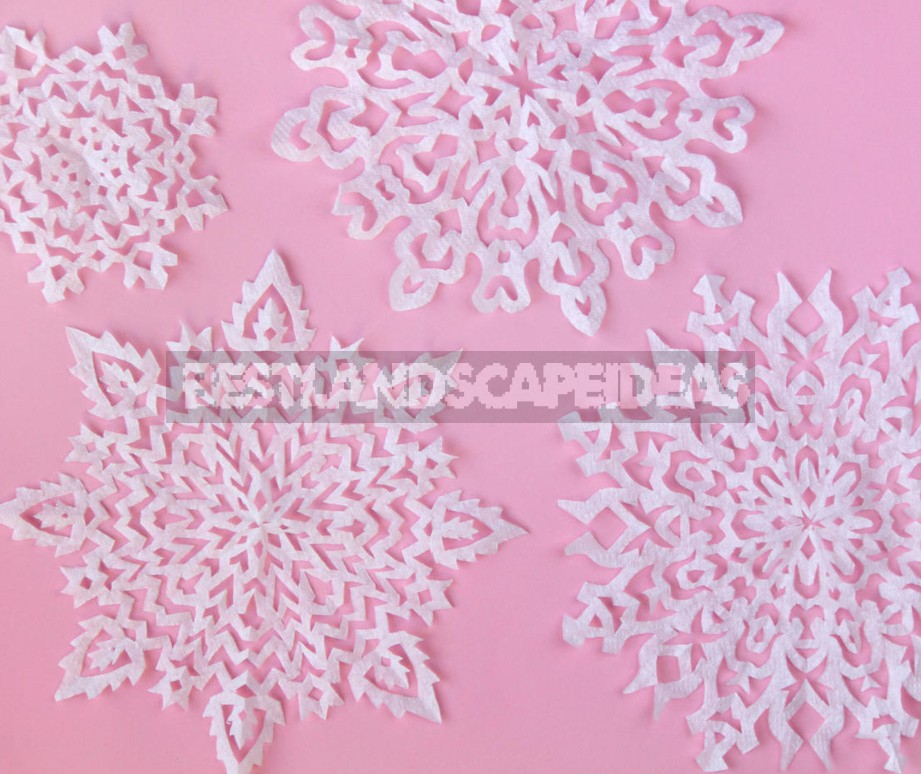 For manufacturing, in addition to paper, you will need scissors and a breadboard knife. You can also add a compass and protractor to the set of tools. Ray symmetry means that in order to make a snowflake, you need to fold a certain way a sheet of paper. Get 1 sector, draw the desired pattern on it and cut out. After unfolding, all other parts will have the same pattern. And their combination will give a beautiful symmetrical snowflake ornament. There are several ways to fold a sheet of paper.
And the cut pattern depends only on your imagination — the more cutouts and slits, the more delicate the snowflake will turn out. To practice, try to construct your snowflake. In addition to simple ornamental, you can create more complex compositions-with silhouettes of snowmen, butterflies, or, for example, with the image of the symbol of the year.
Paper snowflakes can not only be suspended from the ceiling in the form of a cascade, collect in garlands or decorate Windows. Try to combine individual motifs with each other-you will get a snow curtain or curtains. Snowflakes are a good holiday table decor: spread white on top of a colored tablecloth (or, conversely, colored on white) in the form of individual napkins, paths in the center of the table or just randomly.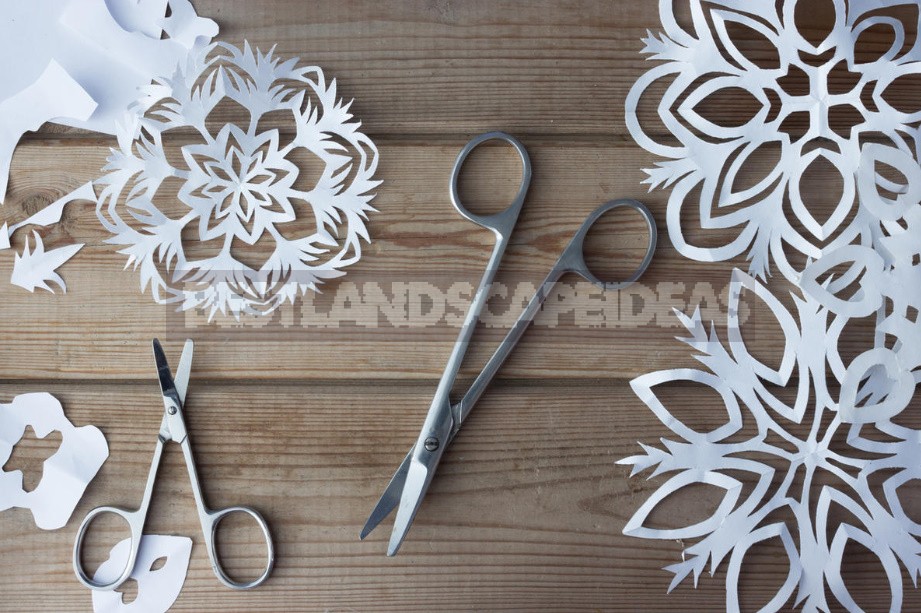 Tip: snow decoration will look more impressive if you smooth out the folds with a not very hot iron.
2. In the technique of paper cutting
In addition to snowflakes that have an axis of symmetry, you can make jewelry in the Chinese technique of jianzhi. Do you know what it is? Such snowflakes have an asymmetrical motif, they are cut without folding, cutting through the paper with a stationery knife according to a given pattern.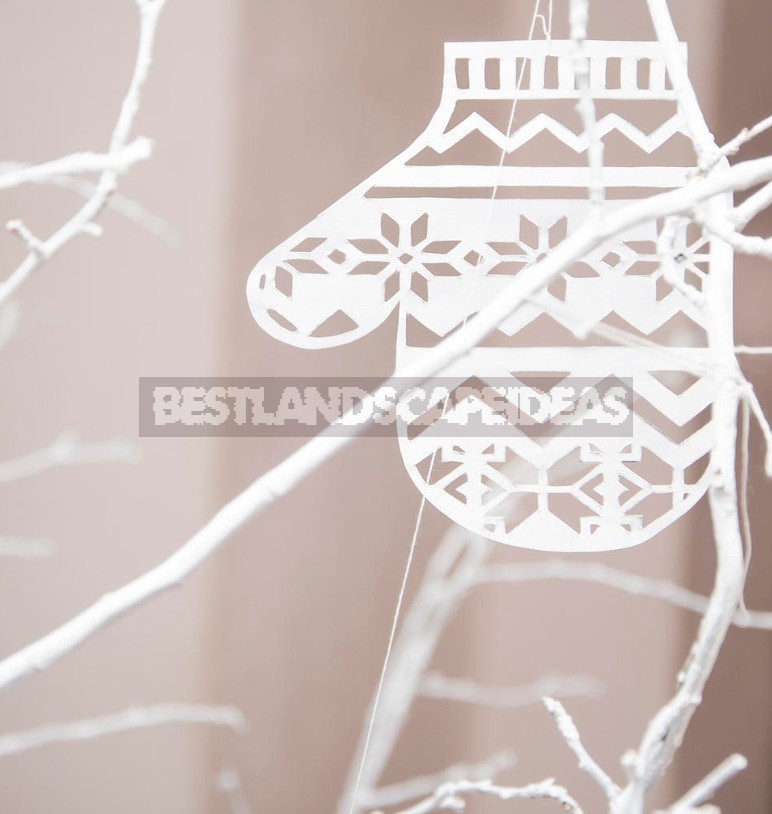 3. Volumetric
Voluminous paper snowflakes are collected from several separate modules or the splendor of the decoration is achieved by bending the individual slotted parts of the paper in a certain way. There are options where both techniques are used simultaneously.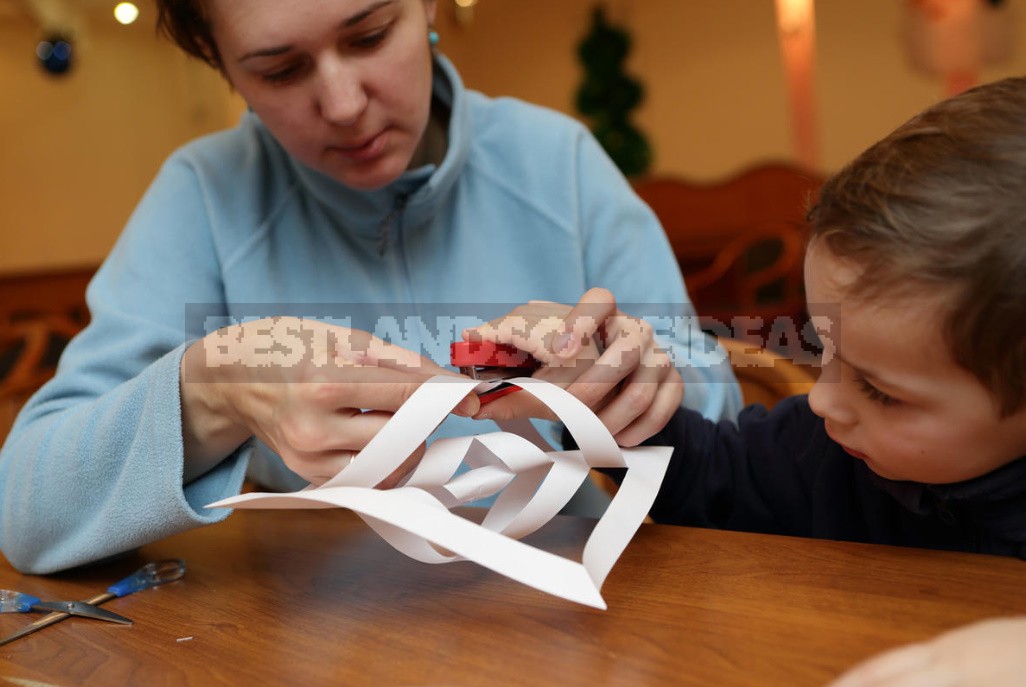 Volumetric models come in several varieties:
having a volume in one plane;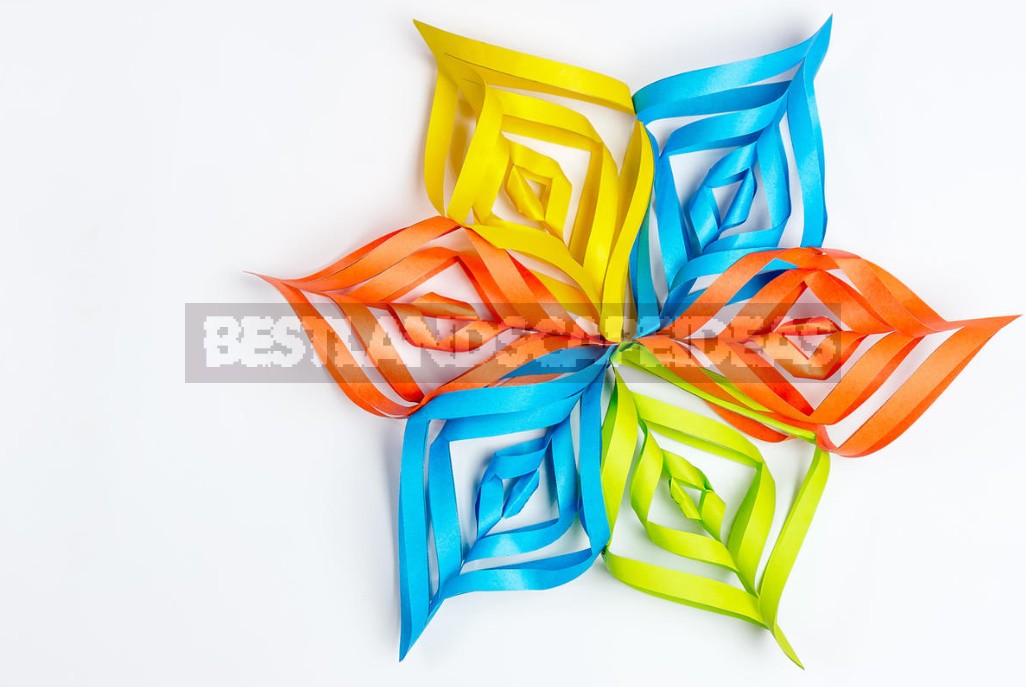 volumetric in several planes;
For the manufacture of one of the variants of such snowflakes, ordinary flat ones will be useful. You need to cut out several identical ones, fold them in half and carefully glue them together.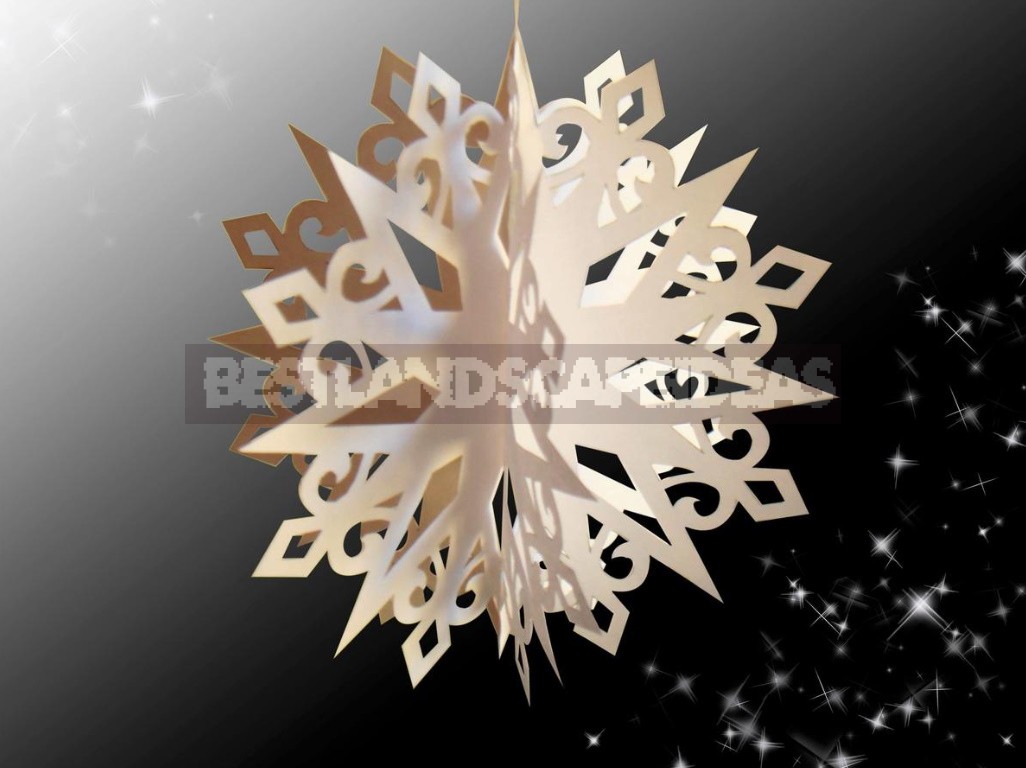 If you increase the number of parts and planes, you get a sphere. A spherical snowflake can be made from ordinary paper, but more air are obtained from a cigarette or crepe (corrugated) — like a folding Chinese honeycomb ball. True, it is no longer like a snowflake, but a big snowball, but it will be no less beautiful.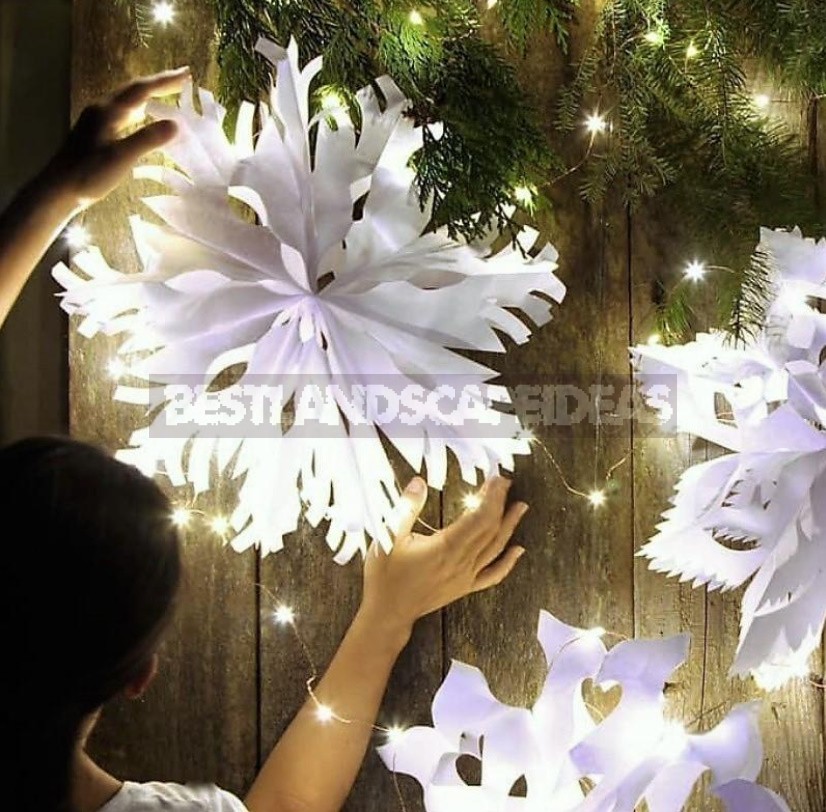 4. Snowflake-fan
Snowflake-fan is made in the same way as paper POM — poms-from paper folded "accordion". The paper "accordion" is fastened in the middle, slits are made on the drawing. To get a full circle, you need to connect two such blanks. Especially impressive are snowflakes-fans made of paper with a metallic effect.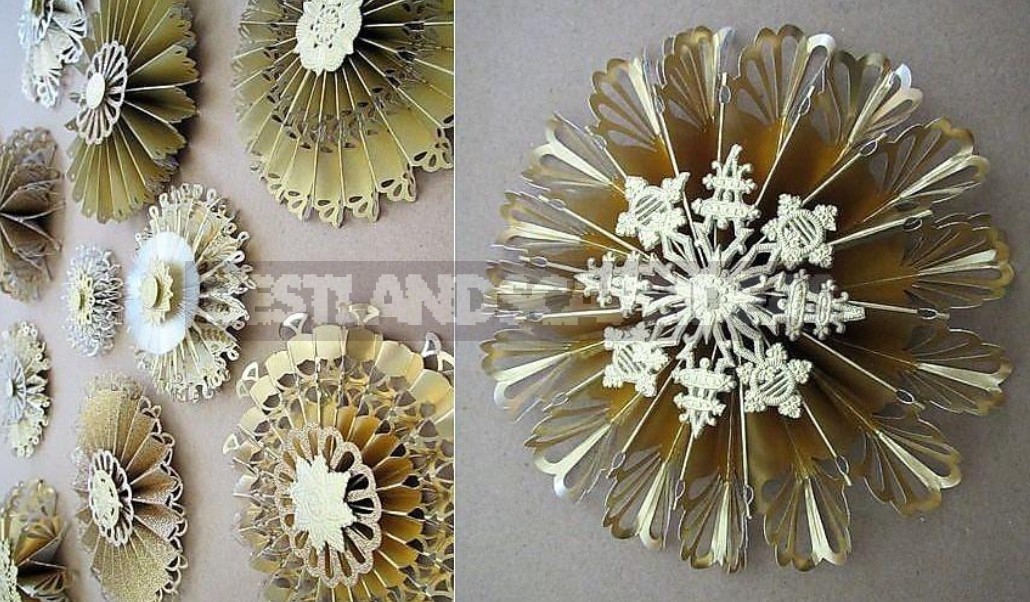 5. In the quilling technique
Another variant of paper snowflakes — jewelry made in the technique of quilling. It is based on modules of different shapes made of twisted narrow strips of paper. This type of needlework is very popular today. It is similar to jewelry technique, only instead of silver or gold wire paper is used.
If you do not have time to twist paper spirals, there is a way to create jewelry that vaguely resembles made in the technique of quilling. Look closely at the sleeves of toilet paper and paper towels. With a little effort, this recyclable material will make excellent snowflakes. Don't forget to add sparkles!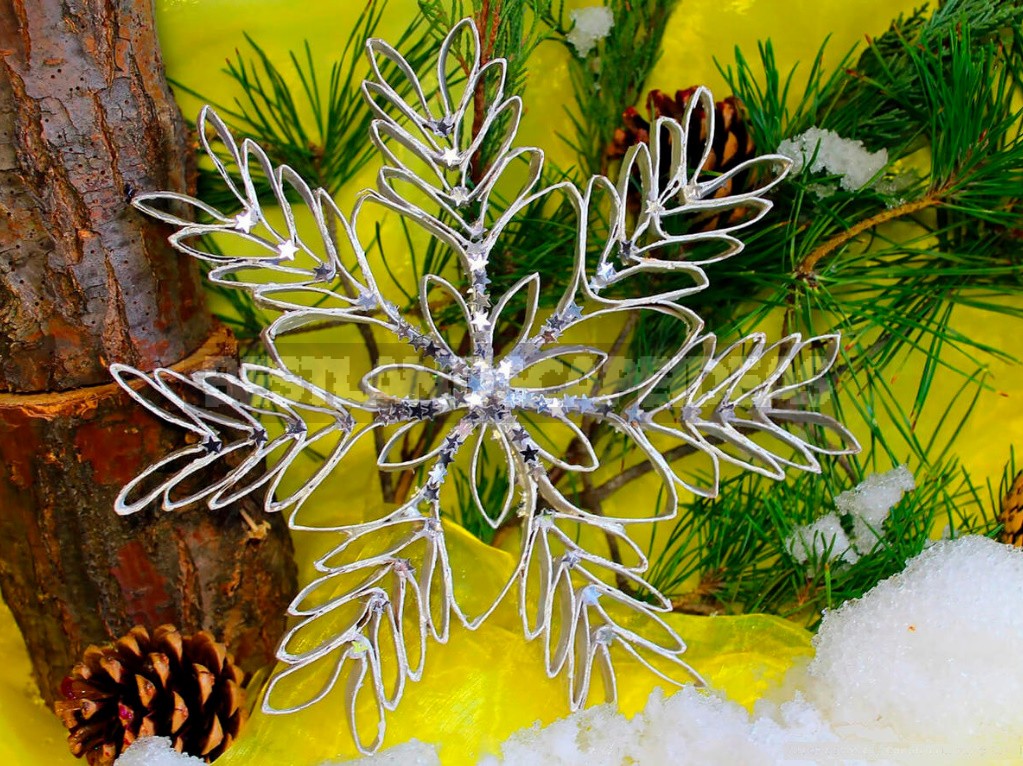 6. Snowflakes from newspaper tubes
If we are talking about recyclable materials, we can not ignore the weaving of newspaper tubes — among the seventies there are needlewomen who are well familiar with this method. Try to weave such a snowflake, as in the photo, or come up with your own design, because the material for creativity costs nothing.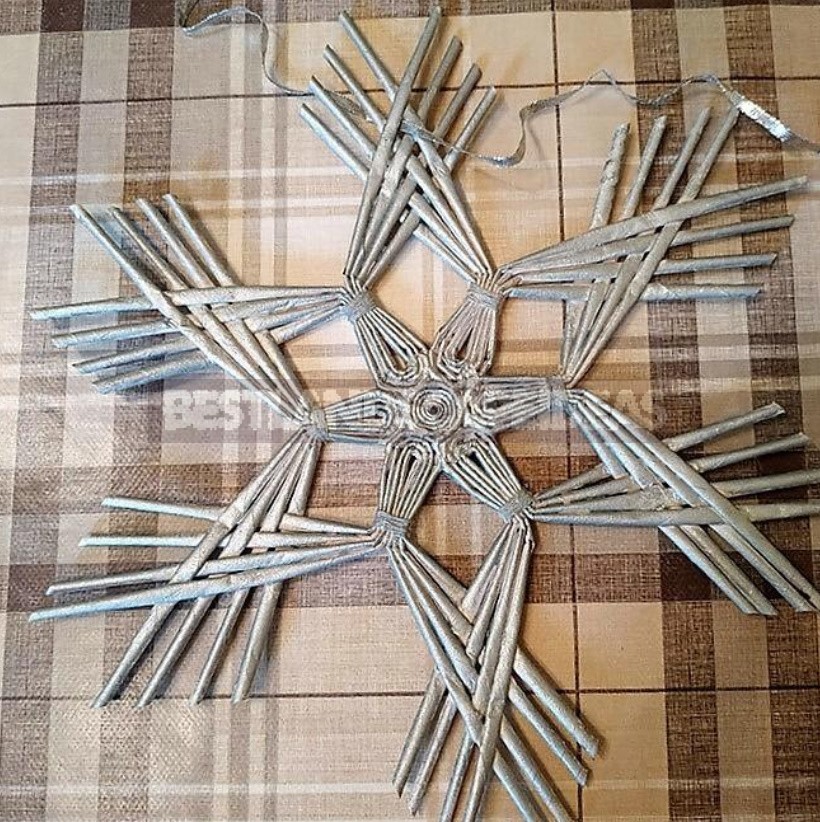 7. Japanese snowflakes
If you are fond of the art of folding figures from paper (origami) or at least tried to fold the "crane", I suggest making jewelry in this technique. Flat stars-snowflakes or three-dimensional figures like Froebel stars will decorate the Christmas tree, interior or gift box.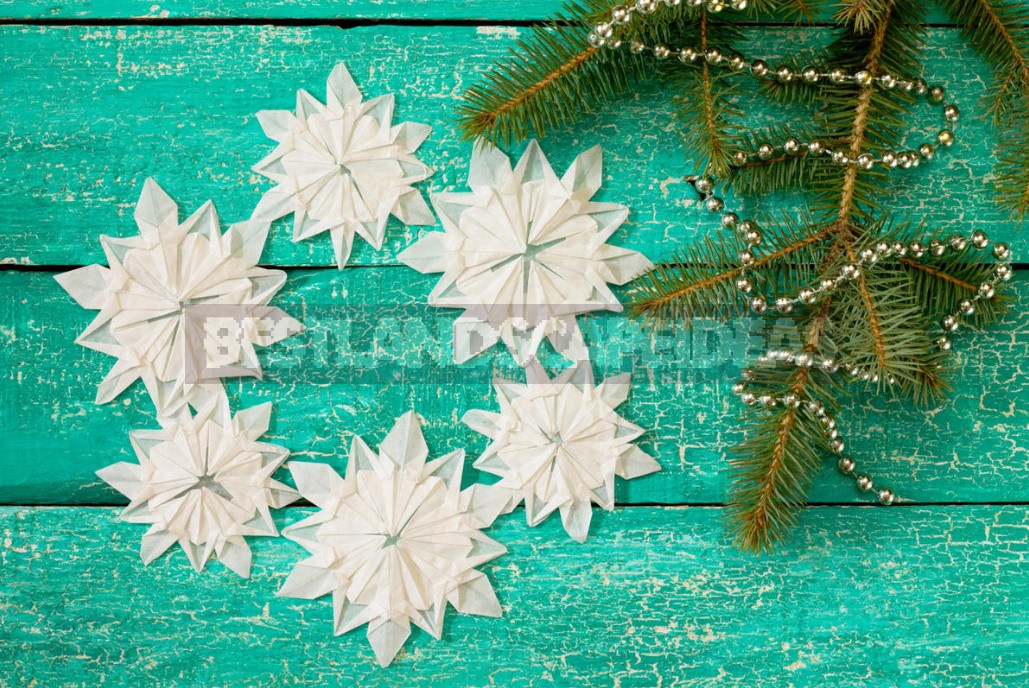 Decoration in the technique of modular origami will take more time, but the result will not disappoint you. If you master this work, try to make a snowflake-kusudama — in the form of a ball. Japanese methods of making jewelry from paper can be supplemented with a postcard with a snowflake in the kirigami technique.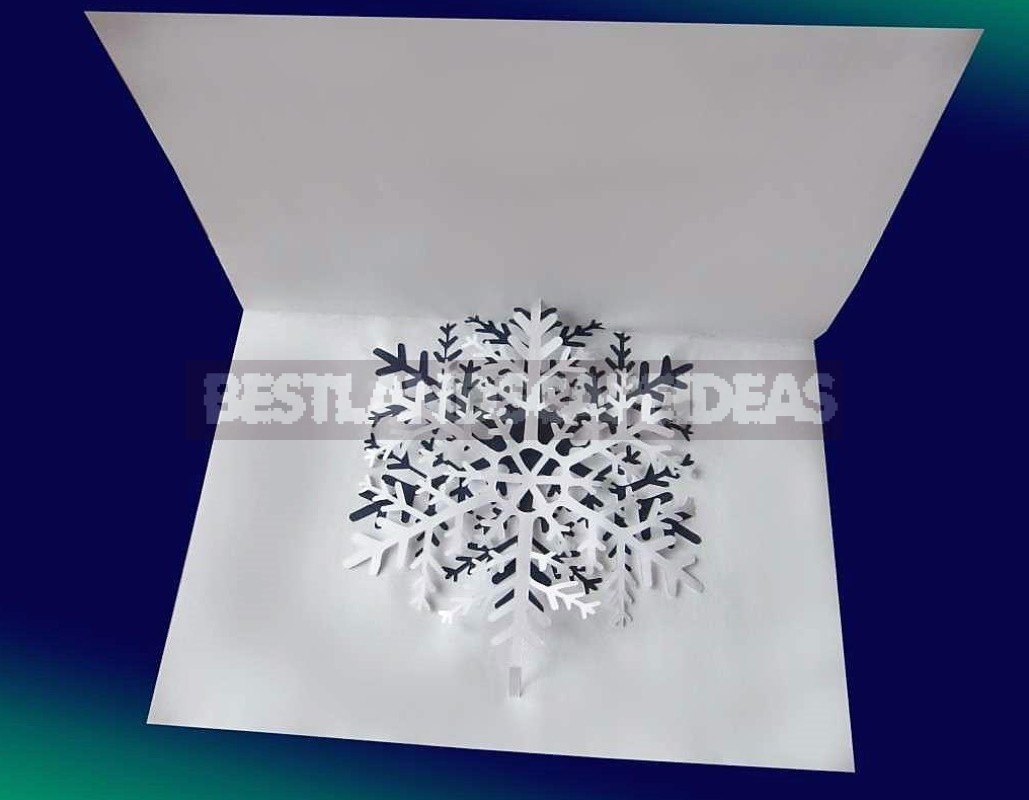 From such a variety of options, it is easy to choose a way to make a paper snowflake for a holiday home decoration. And if the impatience in anticipation of the holiday has not decreased with the production of paper winter lace, you can go to more monumental forms: snowflakes made of fabric, wood, plastic and even concrete.