Dream of a pond on the site, and there is not enough space? Not a problem! A stone fountain, a tiny but decorative pond or stream will definitely fit in a miniature garden. Moreover, a compact "pond" in the tub can decorate even a balcony or terrace!
Water elements in the garden have always been and remain in trend. However, many believe that the reservoir is the prerogative of owners of large plots. And wrong! There are many compact options that can be organically fit even in the smallest plot of land.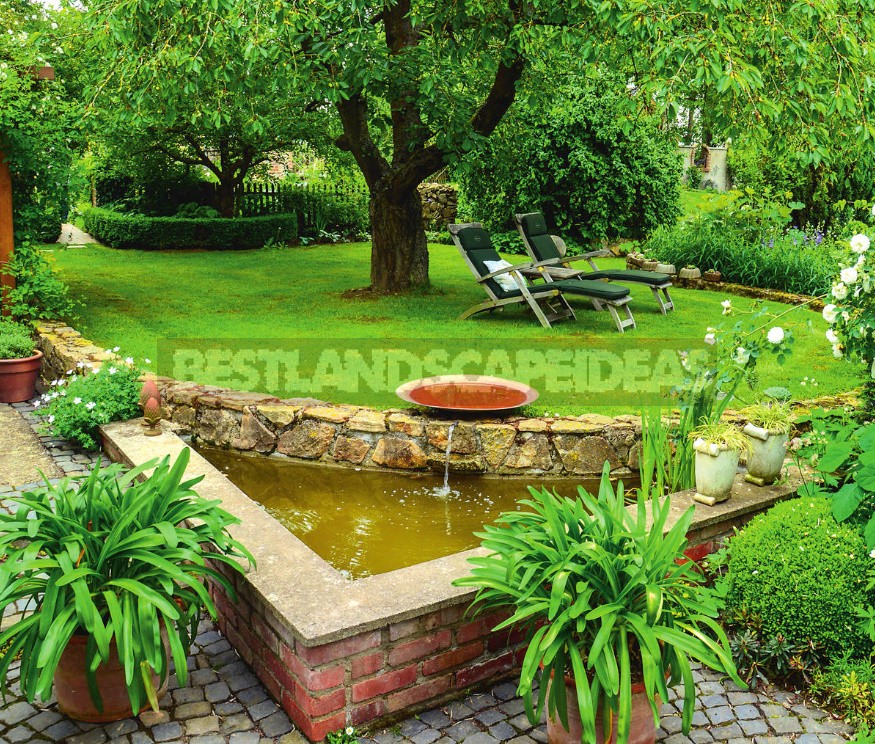 A clear frame of stone slabs or metal border is the easiest way to arrange a pond without sacrificing a large area, because usually a pond with curved natural forms alone design of the coastal zone takes up a lot of space.

To the water element "in the frame" can adjoin paths, flower beds or places of rest, where it is very convenient to observe life in the water Kingdom. In addition, a pond with clear boundaries is easier to care for. Another advantage of a strong fence-it reliably protects the water in the pond from the main moisture thieves: soil and plant roots.
Tip: especially advantageous and stylish look ponds framed by steel or stones.

While traditional ponds with" sleeping " water radiate peace and tranquility, the flowing stream brings dynamics to the garden: a miniature fountain or a tiny waterfall sparkle in the sun, delighting the ear with a mysterious whisper of water. This nice melodic background drowns out unwanted sounds like passing cars.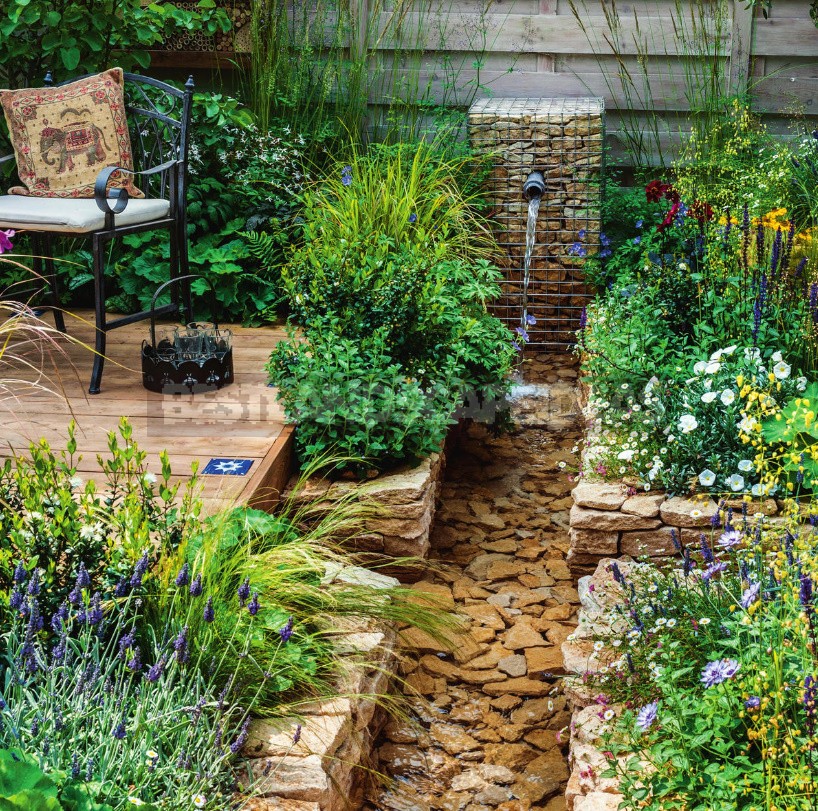 Ready-made waterfall designs come in all sizes, there are options even for tubs.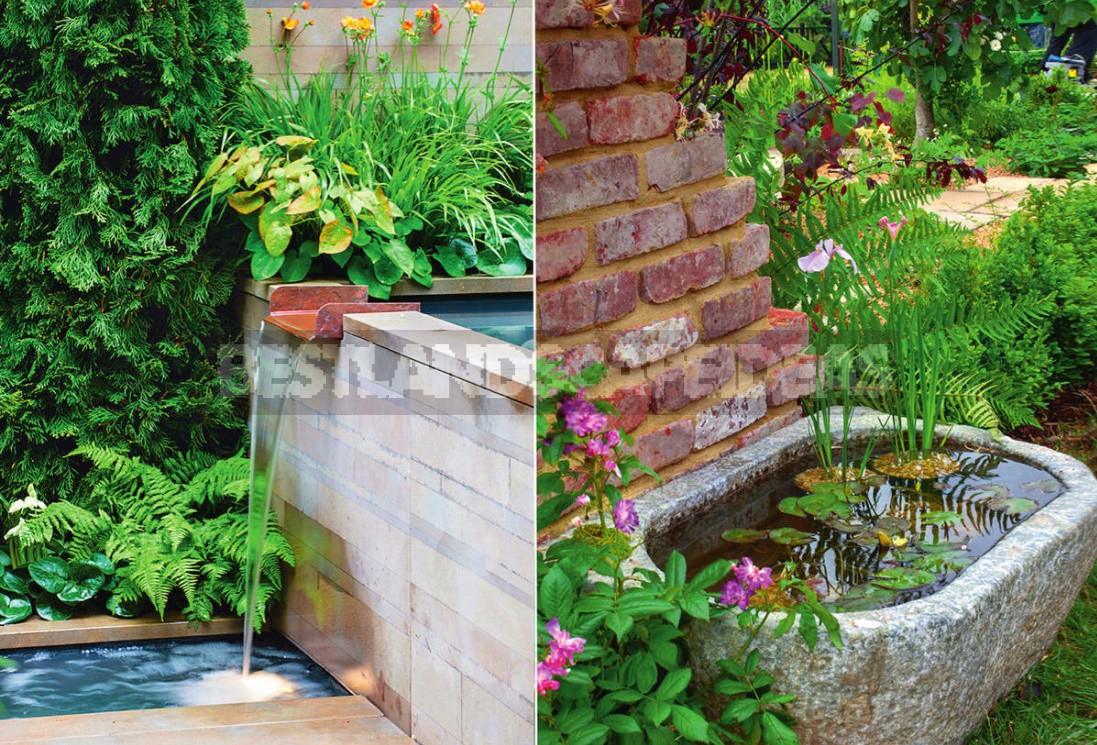 Tip: to prevent technical details from spoiling the whole picture, remove the pumps and cables from sight, hiding them under lush vegetation and decor.

Now in the garden centers you can find all sorts of accessories for small ponds-lamps, sculptures, etc.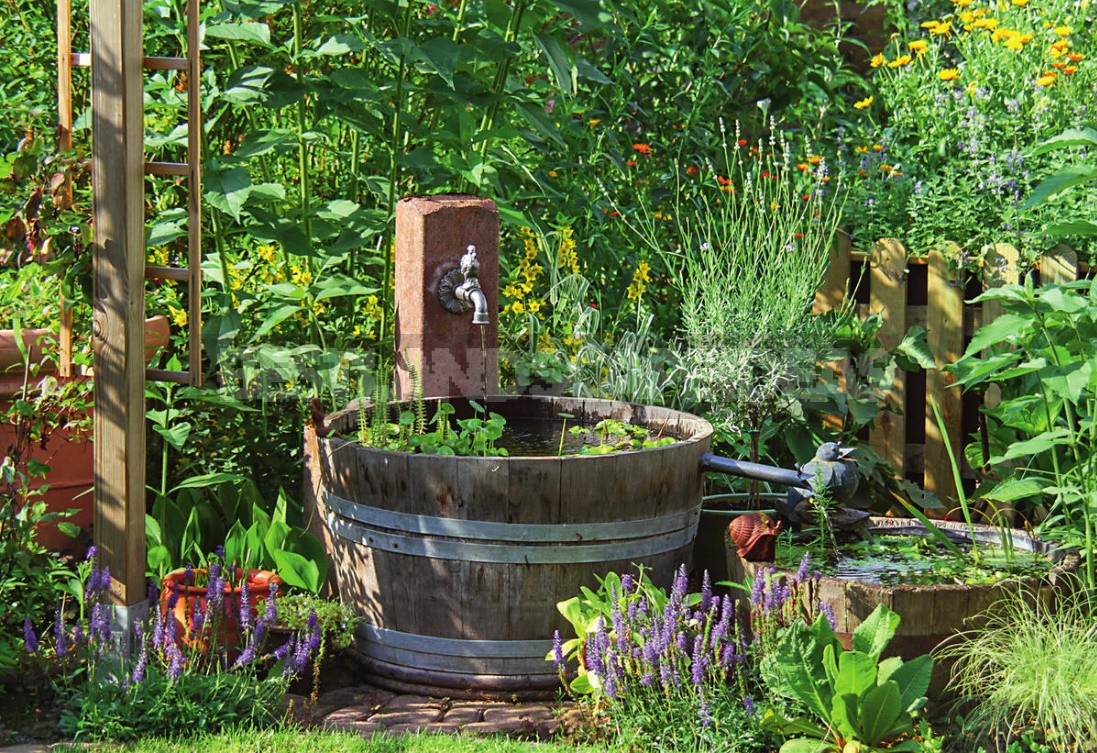 Streams also do not take up much space in the garden, but they are somewhat more difficult to make than ponds. First of all, this applies to water "snakes" of a sinuous shape, which should look as natural as possible. It is easiest to create smooth streams from troughs in a metal or stone frame.

Do you prefer to go the beaten path without spending precious time on experiments? Use the ready-made prefabricated models, such as stainless steel if desired, they will be able to collect every gardener.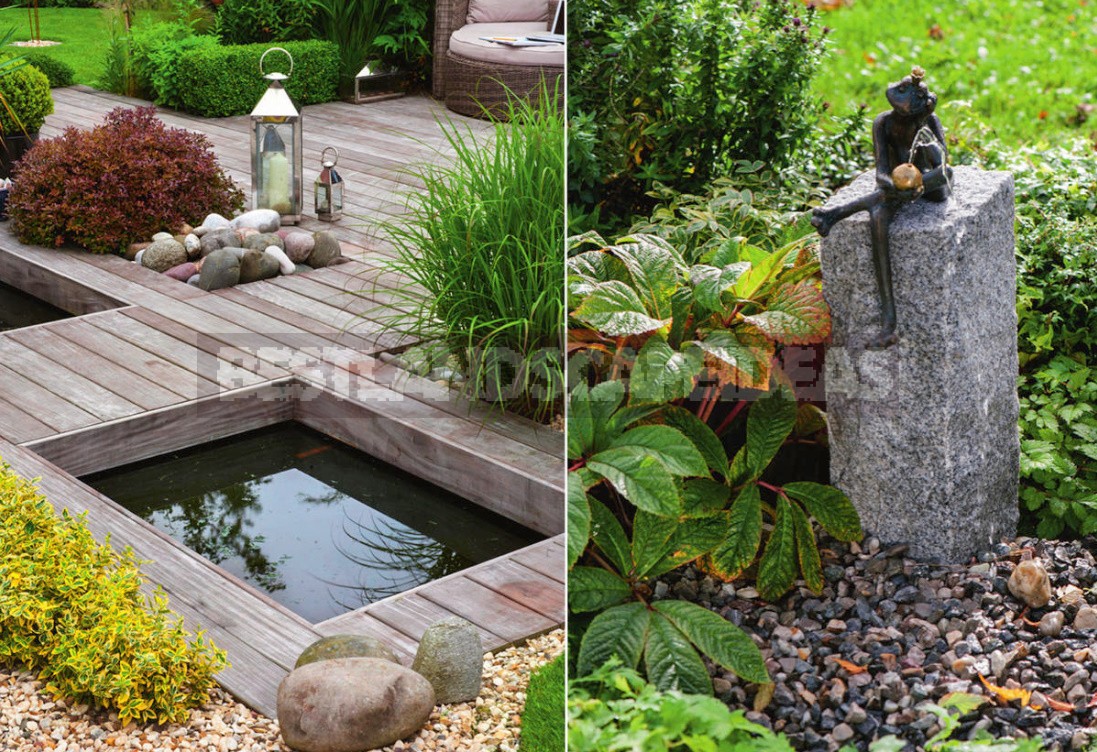 To the water clean and transparent, it is necessary to suppress in it the growth of algae. The easiest way to do this is to remove nutrients from it (which is why the bottom should be covered with washed gravel or sand, not garden soil). Water plants should be grown in small mesh baskets with a special substrate. And, of course, algae will not grow if you regularly change the water.