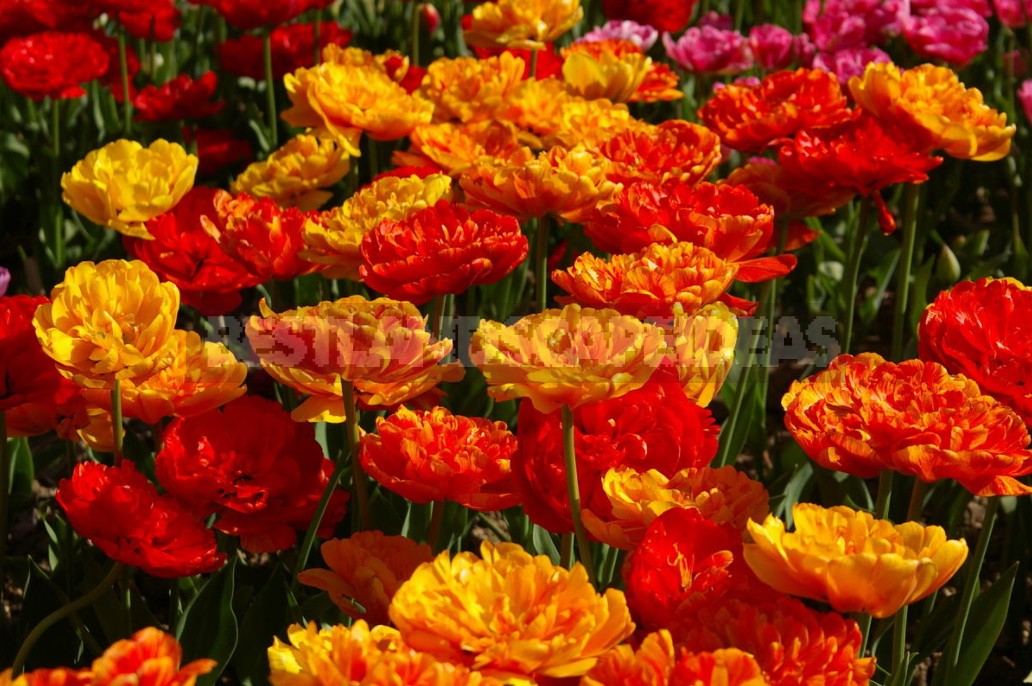 Tulips are perhaps the main decoration of a spring flower bed. Early and late are all good in their own way. But especially impressive are tulips with lush flowers — terry. Skillfully selecting varieties with different flowering dates, you will admire the tulip extravaganza for several weeks!
Today we have a new meeting with terry tulips. Earlier we had already admired the extraordinary beauty of the 10 best terry early tulips, but that was six years ago! During this time, many interesting varieties with lush flowers have appeared at seasonal exhibitions in the botanical garden.
Before proceeding directly to the review of varieties, let's refresh our memory of the main signs of similarities and differences between tulips of both classes.
Similarity of late and early terry tulips
Both early and late representatives of the Terry class can boast of the following characteristics:
strong peduncle;
the flowers are double, large, 8-15 cm in diameter, of various colors – white, pink, red, purple, crimson, orange, yellow, two-tone;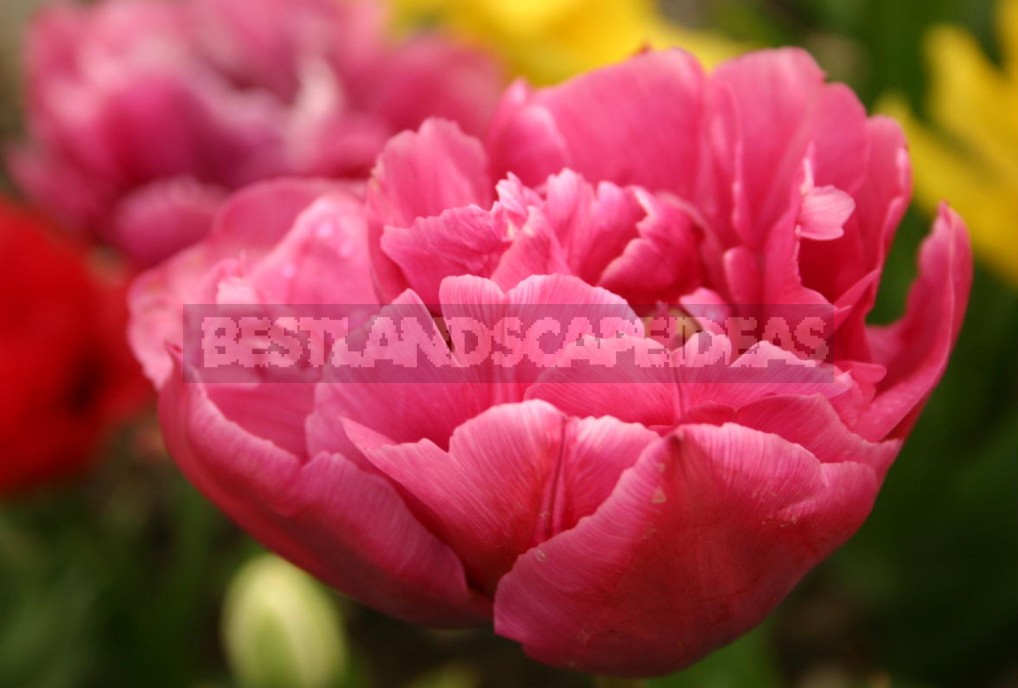 the average duration of flowering is 3 weeks;
they are good in a wide variety of compositions of spring flower beds, in groups, in borders;
suitable for distillation and cutting.
The difference between late and early terry tulips
There are only two of them, however, when arranging spring flower beds, they will play an important role:
the height of the peduncle in the early ones is up to 20-30 cm, and in the late ones – 40-60 cm;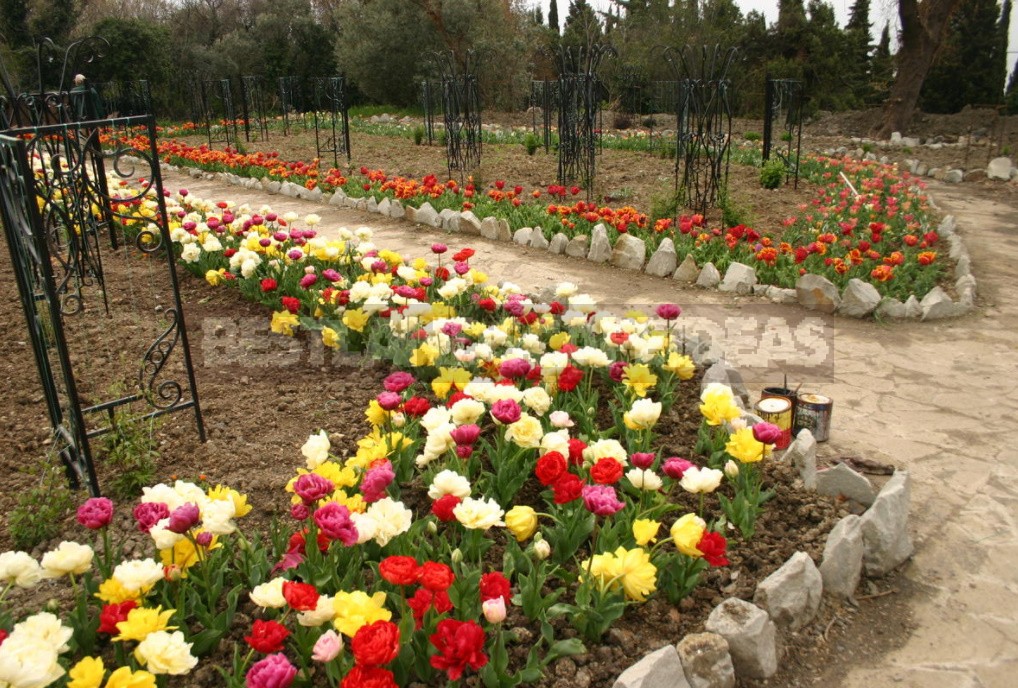 flowering time. Varieties of terry late blooms 8-12 days later than their early "relatives", which open buds from the first days of April.
Terry Early Class
And again, we begin the review with the varieties of representatives of this class, since they are among the first to open the annual tulip parade.
'Alice Leclercq'
This is already a historical tulip, created in the last century, more precisely in 1952. Strong peduncles up to 25 cm high bear wide-lobed flowers with a diameter of 6-8 cm of red color, along the edge of the petals there is a thin yellow border. It is beautiful in borders, rockeries, cutting.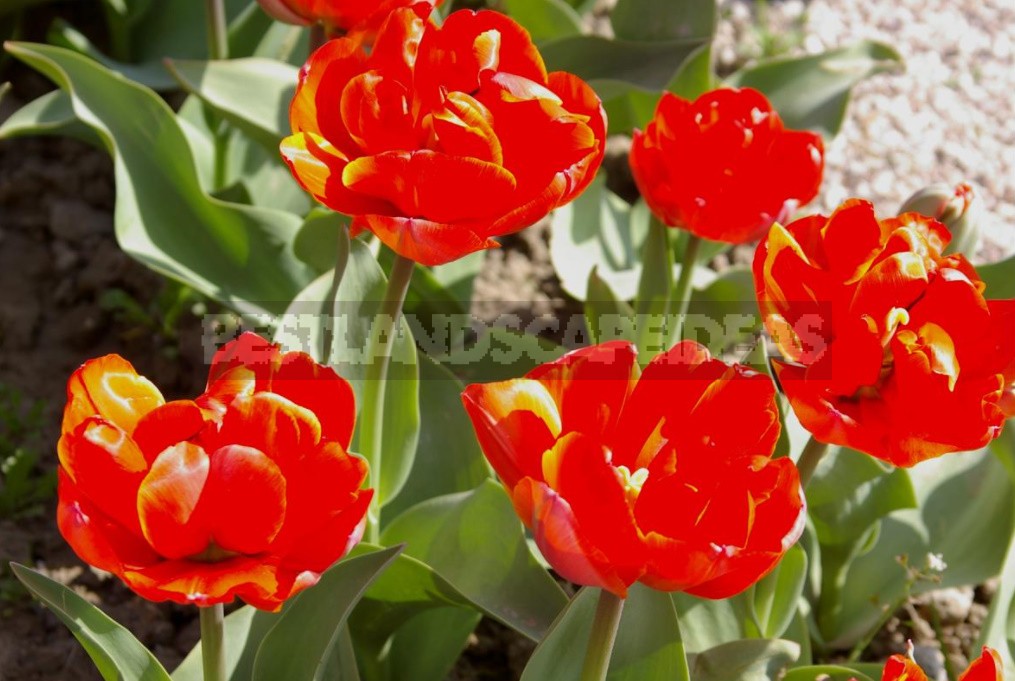 'Aveyron'
Created in the present century, in 2012, peony-shaped crimson-lilac flowers with a diameter of up to 9 cm flaunt on peduncles up to 35 cm high. Suitable for planting in large and small groups in flower beds. Effective in cutting.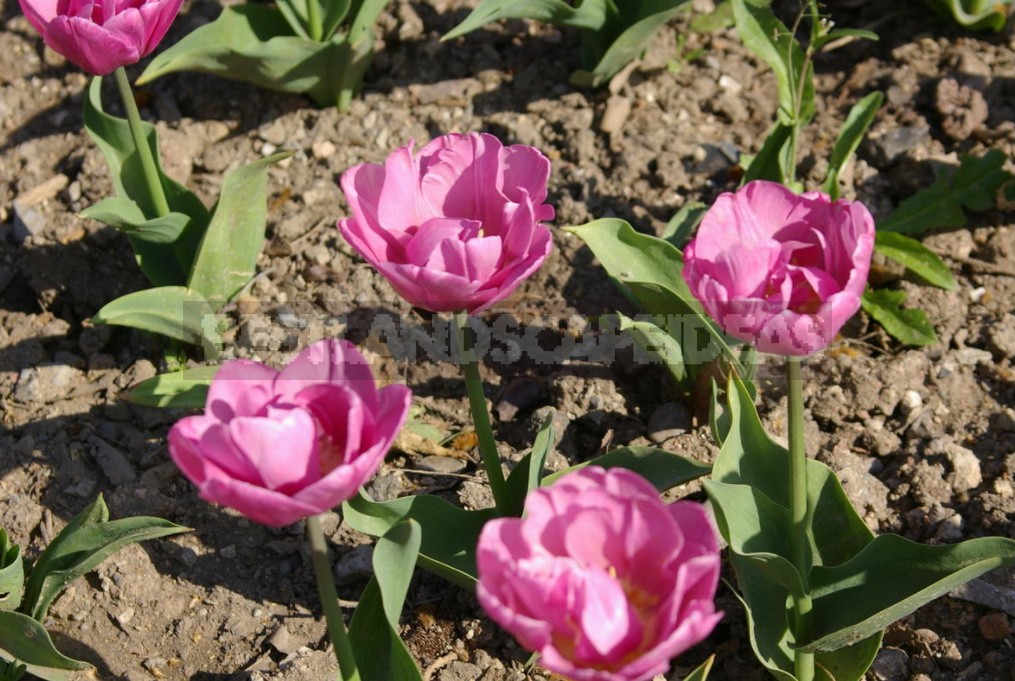 'Cilesta'
Created at the turn of the century: in 1999, a thin peduncle with a height of 35 cm is crowned with a cup-shaped dark red flower with a diameter of 7-8 cm. A blurred golden-yellow border along the edge of the petals gives it a special charm. It is good in large-volume plantings and small groups, suitable for cutting.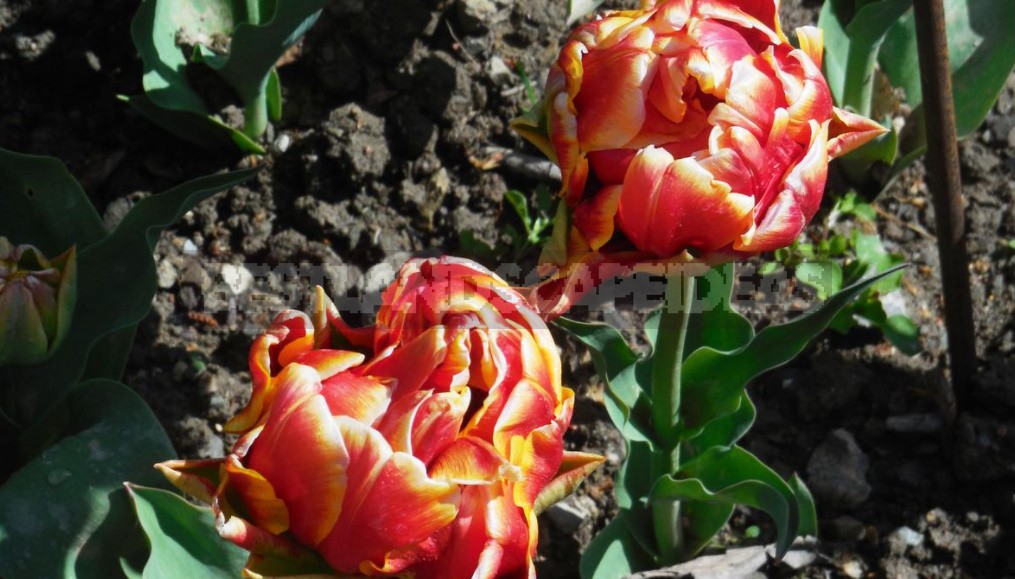 'Margarita'
A nominal tulip with strong peduncles 25-30 cm high, which are crowned with pink-lilac flowers (the photo does not convey its exact color) with a diameter of up to 10 cm. It is good in spring flower beds in small groups of 7-11 pieces . It looks spectacular in seasonal borders mono or mixed with white, light pink terry varieties with the same height of peduncles.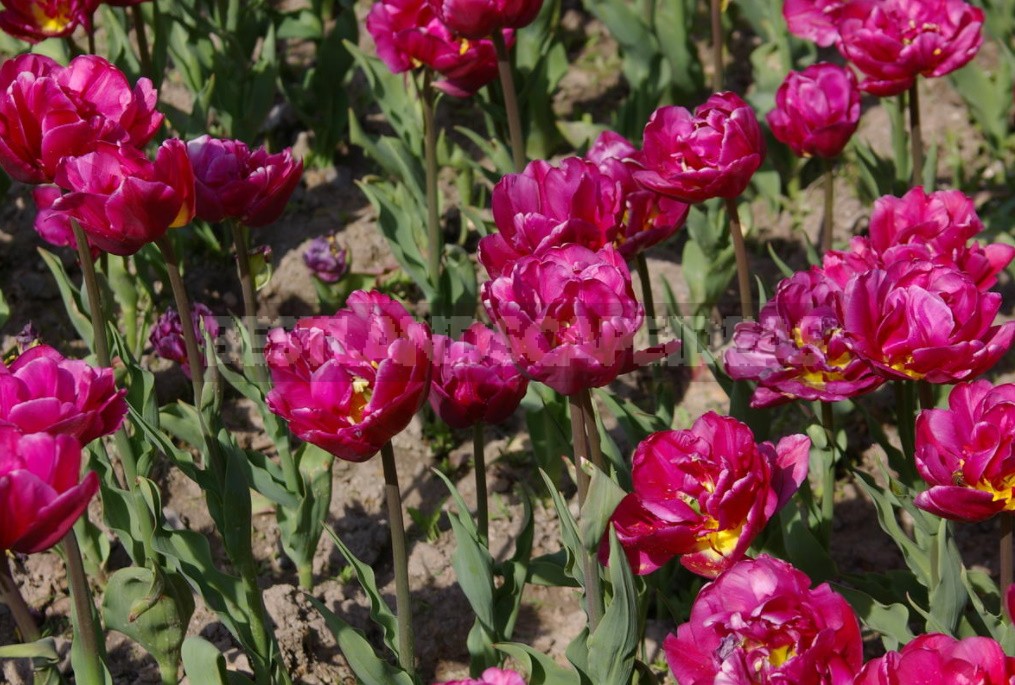 'Marie Jo'
The nominal tulip, dedicated to the famous Belgian brand of luxury underwear, was created in 2003. Thin, durable peduncles 40-55 cm high bear cup-shaped golden flowers with a diameter of 8-9 cm. It is spectacular in spring flower beds in large and small groups. Beautiful in cut crystal vases.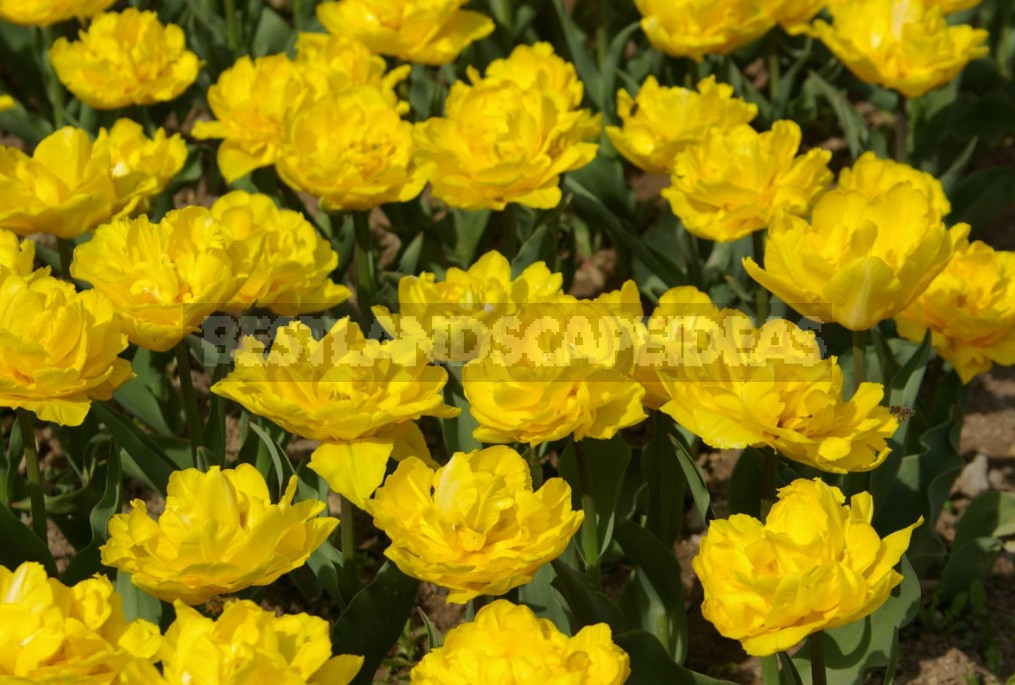 'Monte Flame'
A luxurious tulip with thin, fragile peduncles 40 cm high, which can lie down in rainy weather. The cup-shaped flowers (6-7 cm in diameter) are yellow, with thick red hatching. Very beautiful in large and small groups. Moreover, it will satisfy the needs of lovers of both yellow and orange tulips: from afar, in large groups, the variety is perceived as orange.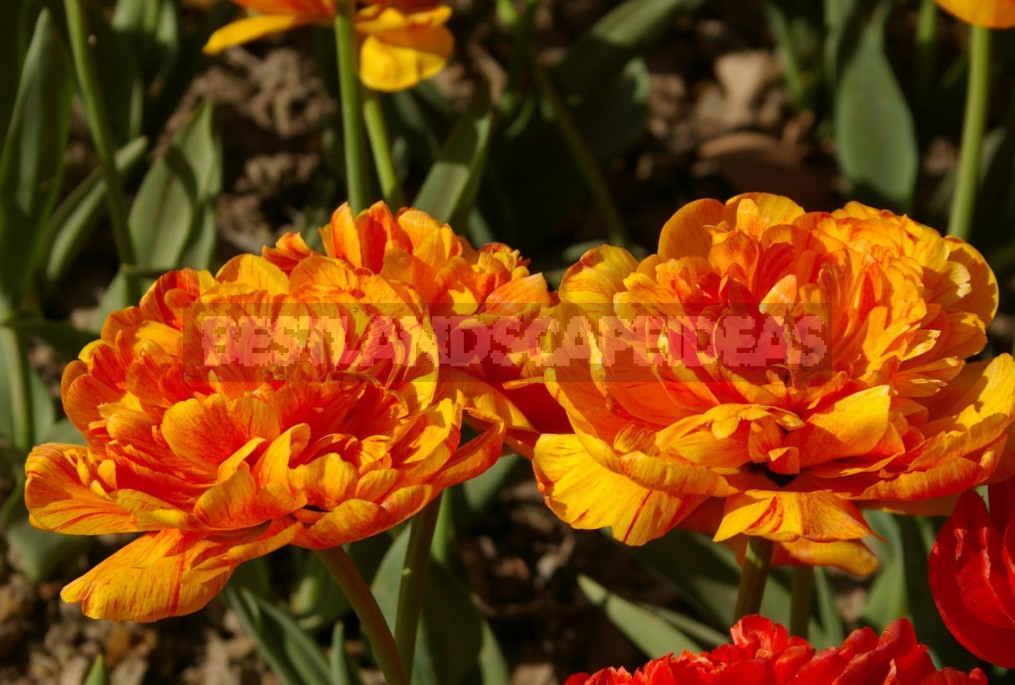 'Monte Spider'
An interesting tulip for true admirers of this culture, who appreciate its unusual, exotic. Thin, but strong peduncles up to 35 cm high bear dense yellow flowers of an unusual spider-shaped shape with a diameter of up to 8 cm. Suitable for small groups both in flower beds and in garden pots. It can be used to create spring borders. The variety looks beautiful with contrasting blue Myosotis.