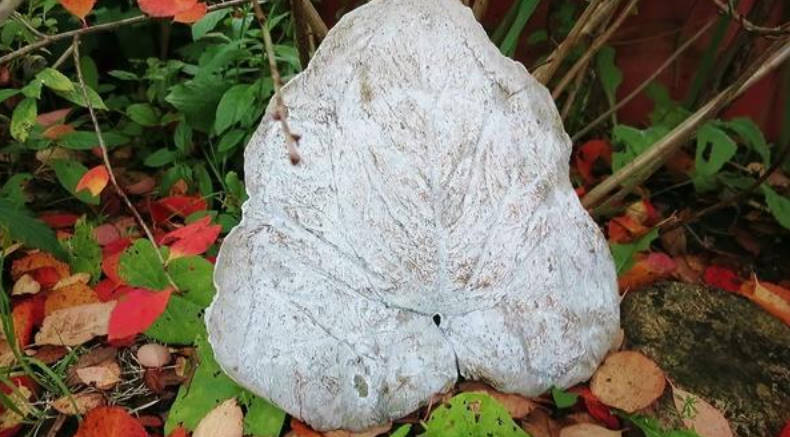 It is unlikely that there are many absolutely pragmatic summer residents who treat the site only as a source of fresh vegetables and fruits. Outside of the city, we relax, where our creativity and the need to make the world around us more beautiful manifests itself. And often there is competition, a desire to decorate your site better, more original than neighbors, friends or relatives.
We offer the idea of self-production of tiles for decorating a plot or country paths. It is not difficult to make such a decor, and most importantly, it is sure to attract the attention of any guest of your cottage.
For production, you will need cement, sand, water, thin polyethylene and textured leaves. Large ones are suitable, for example, from pumpkin, rhubarb, burdock, you can take a few small ones.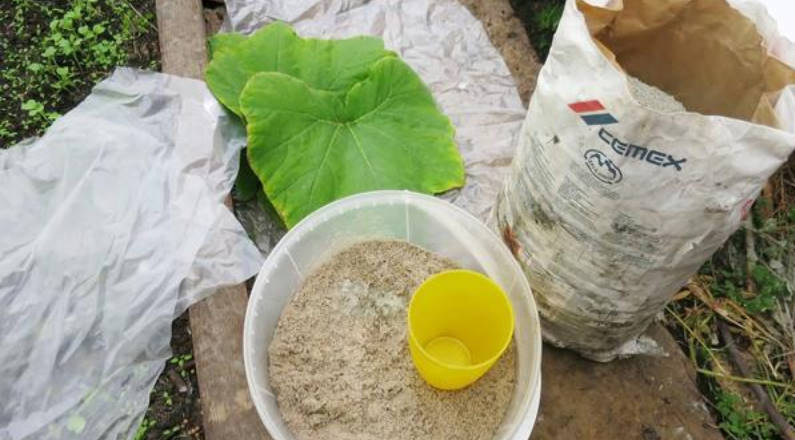 Everything you need to make tiles
Prepare a workplace, it can be a table or a flat wide board. Cover with plastic wrap and place the top sheet face down.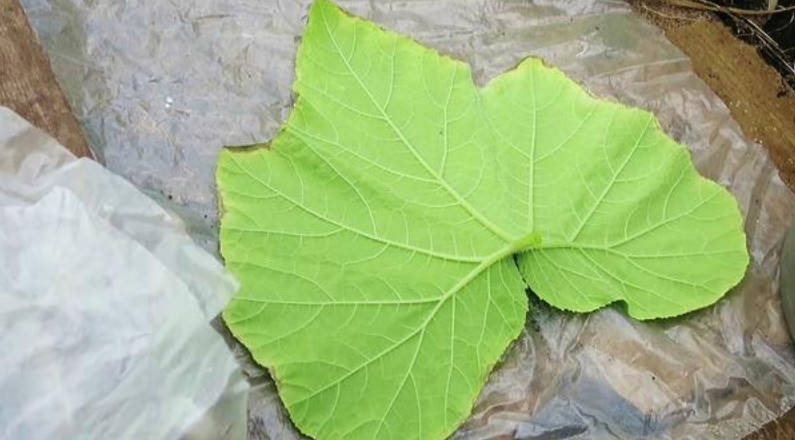 Prepare the workplace and any sheet
Then cover the top sheet with thin polyethylene, so that the veins appear on the tile as clearly as possible. Mix the cement mortar with sand and water in the proportion indicated on the cement package. It is important not to overdo it with water, otherwise the finished tile will crumble.
Spread out the solution, pressing lightly so that the veins appear. You can stick to one of the selected tile shapes (circle or oval), but it is more interesting to repeat the outline of the sheet.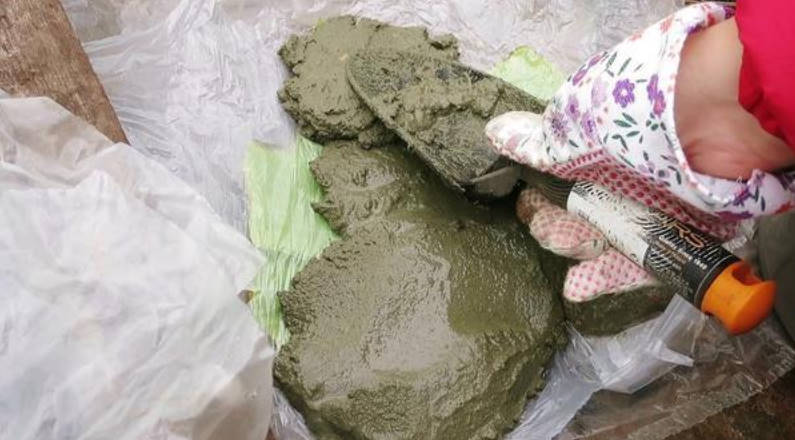 Apply the solution to the sheet
After a day, the blank can be turned over to remove the sheet, and then finally dry the tile in the shade. It should be noted that there is no need to cover the sheet with polyethylene before laying out the solution. However, without it, you may be faced with the need to clean the plate from the remnants of the sheet, which is not always easy and fast.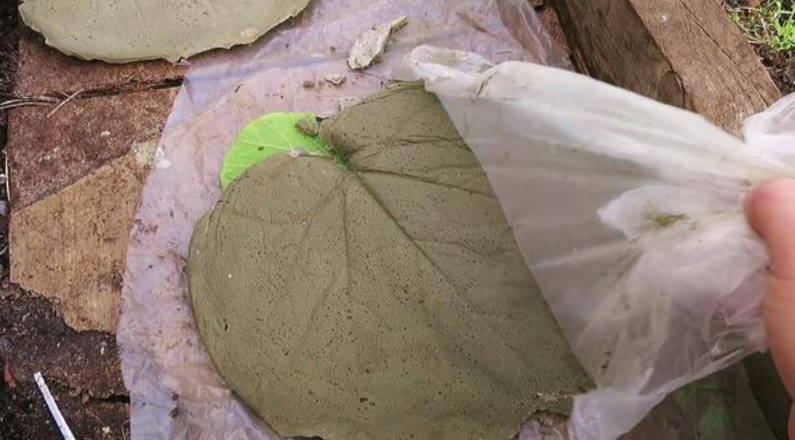 After a day, remove the sheet and remove the polyethylene
The tile is ready! You can use it to decorate the plot, and if, for example, you put moss on it, it will look old. Or apply the tile as intended and make treadmills, but then the thickness of each element should be at least 3 cm (1.2 in).
Are you interested in the idea of such a creative approach for self-production of tiles for the garden path? Share your thoughts and practical experience with us!