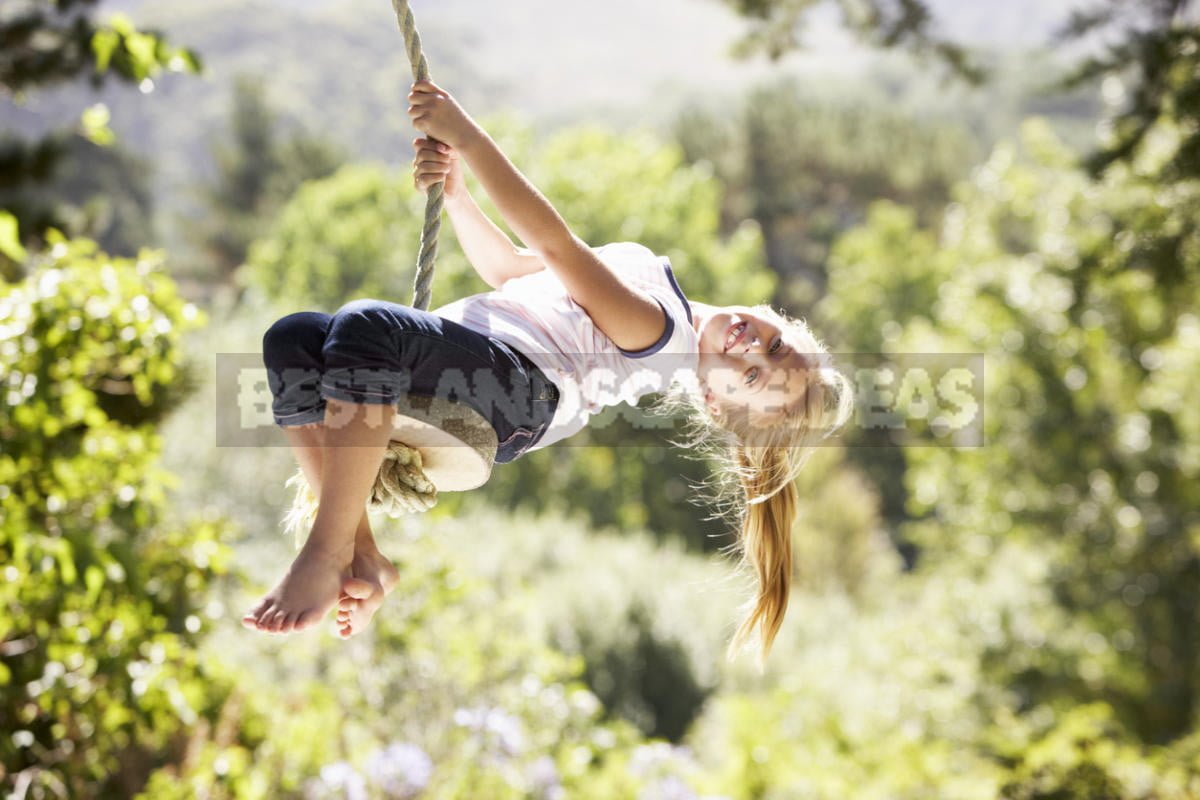 If there are children in the country, then there must be a swing. Which you can buy, make to order or make your own hands.
In this article I will share my experience in creating a swing for children with their hands. Unfortunately, there is no photo of the process captured for history. But there are images of finished products, which I will talk in detail about the technology.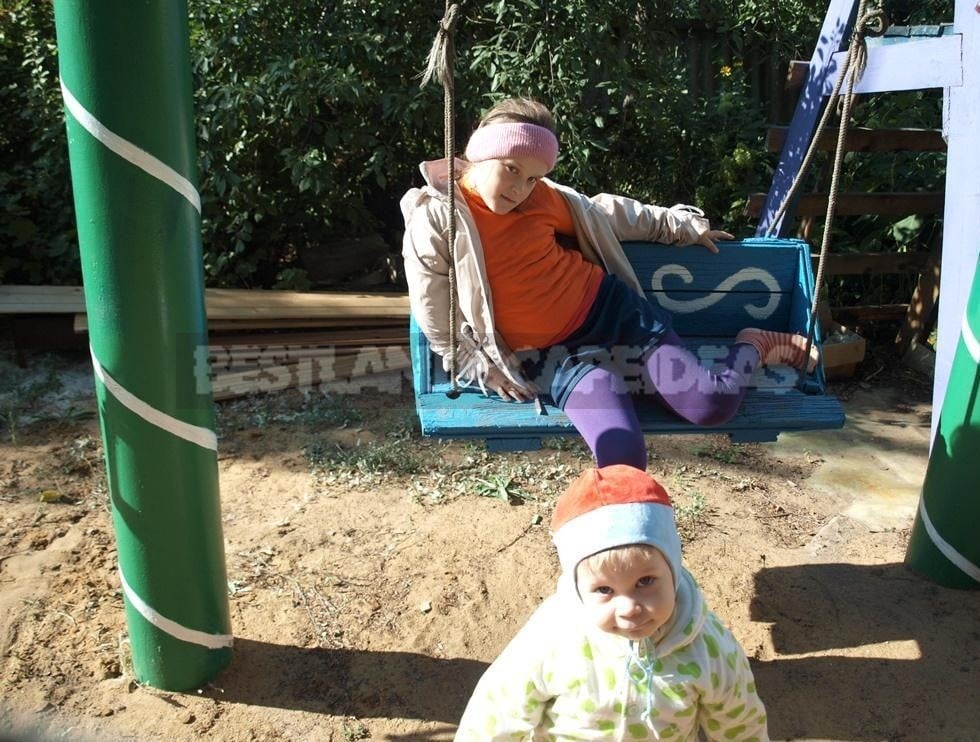 Tools and materials for creating children's swings
We approached this issue seriously. First put the support for the swing, chno we needed:
2 iron posts with a diameter of 74 cm;
2 bearings;
iron pipe with a diameter of about 15 cm;
cement;
shovels;
sand;
welding machine;
2 iron strips about 7 cm
For starters in the ground was dug and concreted well (for safety) iron poles.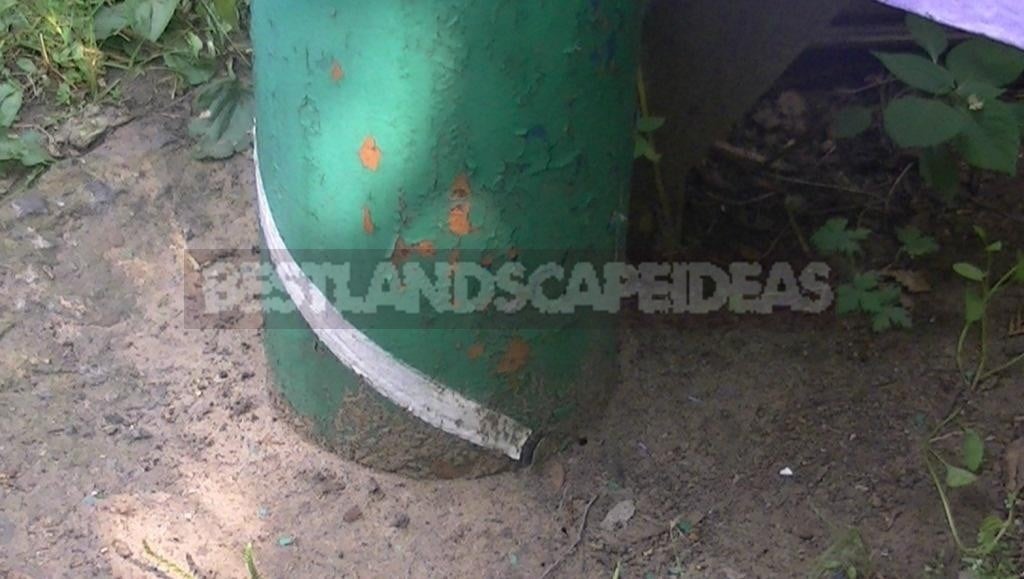 In a specially cut holes in the top of the pillars was laid crossbar, which for reliability firmly welded.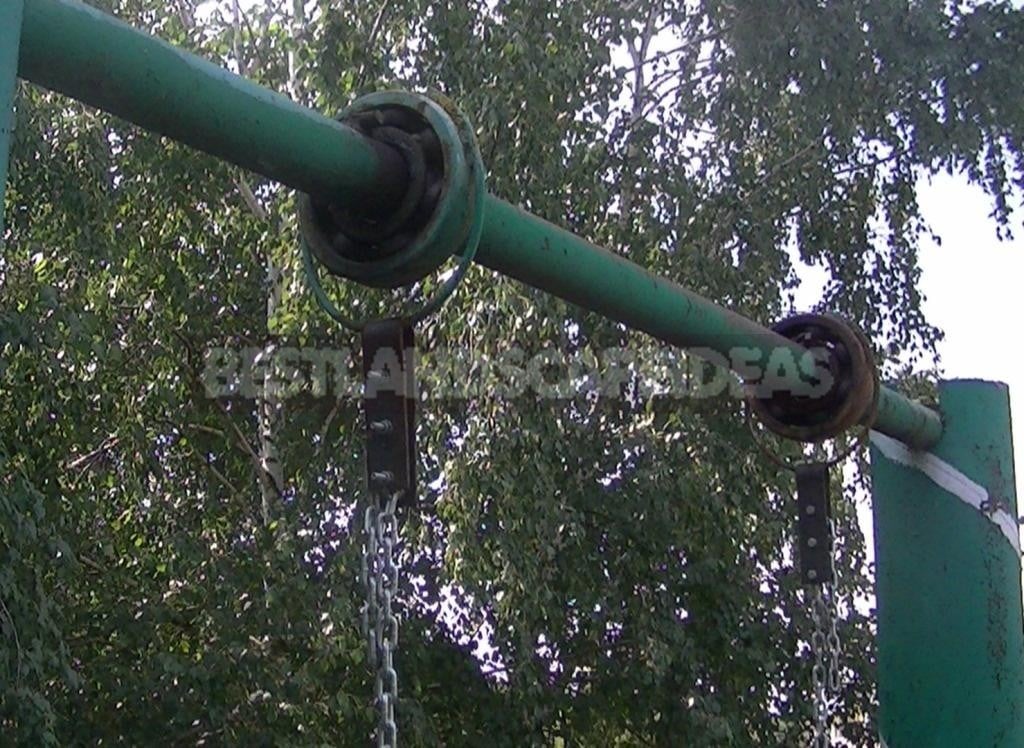 On this crossbar there are 2 bearings. Each side is limited by welded iron strips, which rotate the bearing on the crossbar back and forth, without unnecessary trajectory "from side to side".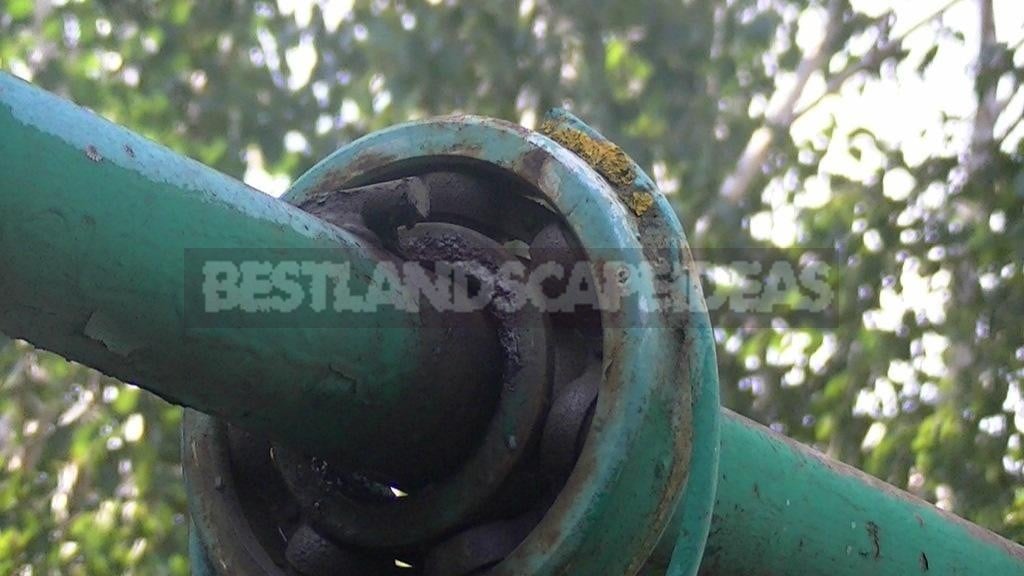 The swing seat was then made of wood, in which the holes for the cables attached to the bearings were drilled. Behind the back cables were well nailed. Over time, the tree on the edge of the beginning to crumble, despite the annual painting, and cables are gradually worn out. It became clear that changes were needed: a new seat and mounts. For the updated version we needed the following tools and materials:
welding machine;
hammer;
screwdriver;
tube Bender;
roulette;
pipe diameter 32 mm – 8 m;
chain welded galvanized-6 m;
Board thickness 2.5 cm-314 cm;
steel strip-341 cm;
carabiner for fastening chains – 2 PCs;
large bolts for carbines – 2 PCs;
paint and water repellent impregnation;
screws of small diameter for fastening of a back of a swing and sitting to welded elements-42 pieces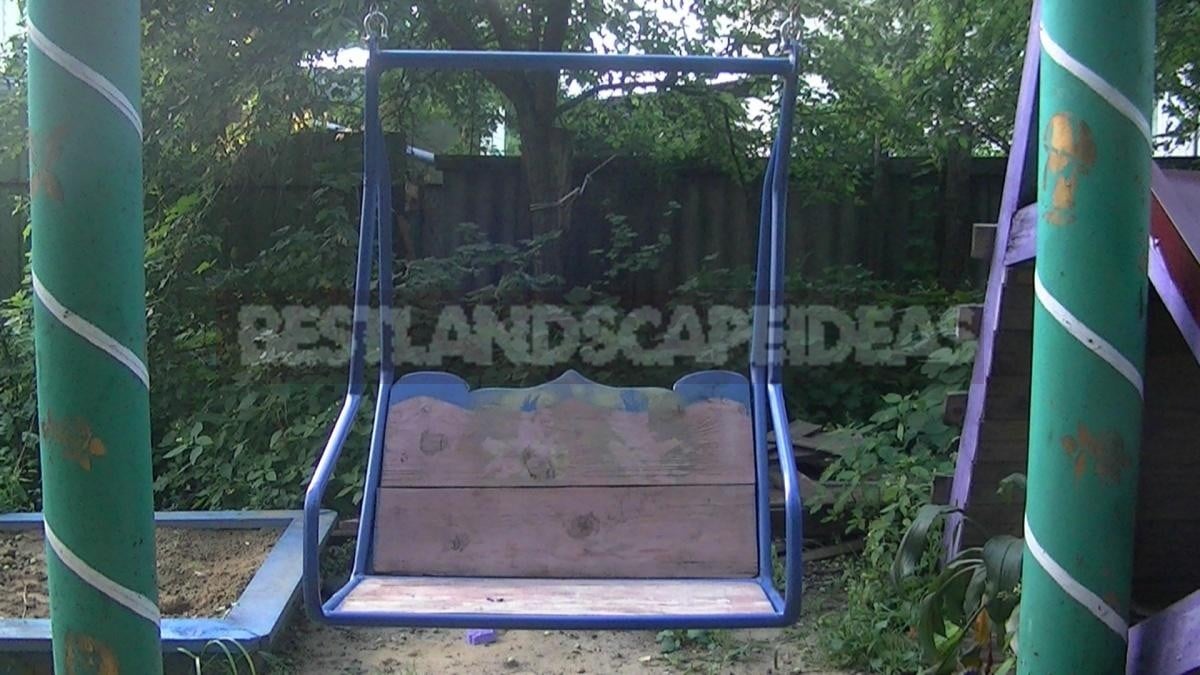 The new seat differs from the previous one with a welded steel frame, although it is also made of wood. The wood is treated with impregnation from the rain and painted with ordinary paint for the street. Swing smooth, will not outweigh. You can slightly wiggle in them, as in a rocking chair, or fly up to the sky, without fear of flying away.
Swing we have turned out strong, reliable. However, whatever the swing you do, do not forget that children not only give joy and happiness, but also require special attention: leave the child unattended adults on any swing (whether they are three times reliable) is impossible!