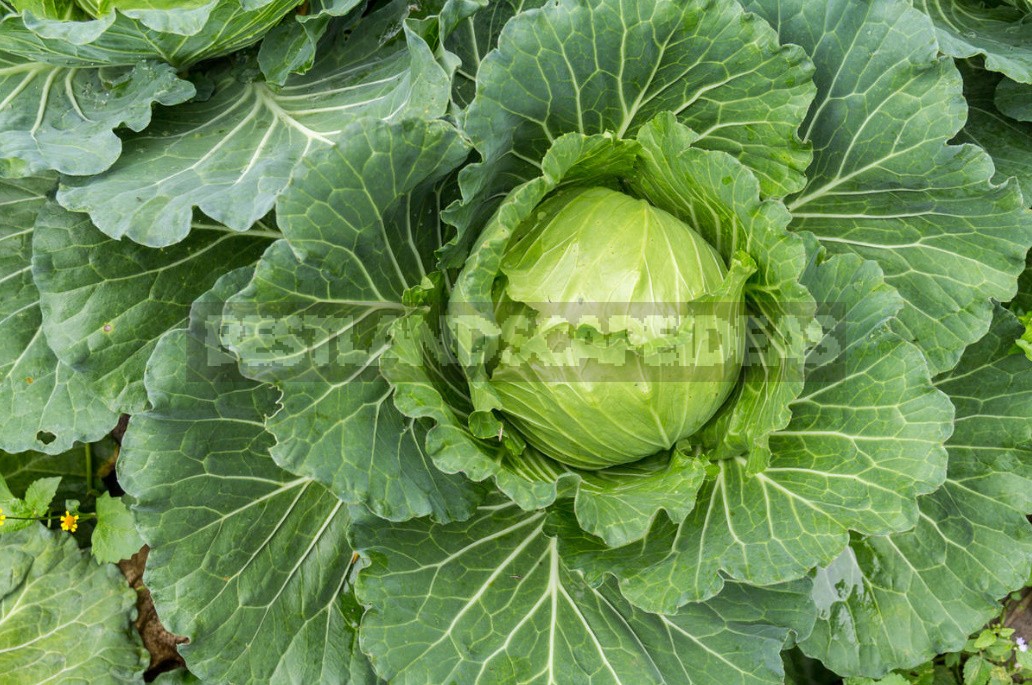 Feeding scheme for the entire season
During the period of residence of an early-maturing lady in the open ground, 2 fertilizing is carried out, medium-and late-maturing beauties are treated to Goodies 3-4 times — and this is with sufficient filling of the bed with fertilizers! Since autumn, the planned landing site is deoxidized and flavored with 6-8 kg of humus or compost, 40-50 g of phosphorous and 30-40 g of potassium preparations per square meter, if necessary.
The first feeding is necessary for cabbage in 10-15 days after planting the seedlings. Subsequent treatments are carried out until mid-August with an interval of 10-14 days.
The first feeding
Cabbage seedlings after planting in the ground should be given 2-3 weeks to settle in a new place and start growing. Immediately after, offer her a treat, the main component of which should be nitrogen. This will charge young plants with energy for active development of the leaf socket.
For this purpose, you can prepare a solution of mullein (1: 10) or use a solution of bird droppings (1:15). The consumption of both cocktails is the same-0.5 liters for 1 root. Manure and bird droppings are more often used in gardening by rural residents who keep livestock and poultry. For "urban" summer residents who do not want to spend money on the purchase of such waste, we can recommend an alternative option — an infusion of fermented grass, which also abounds in nitrogen.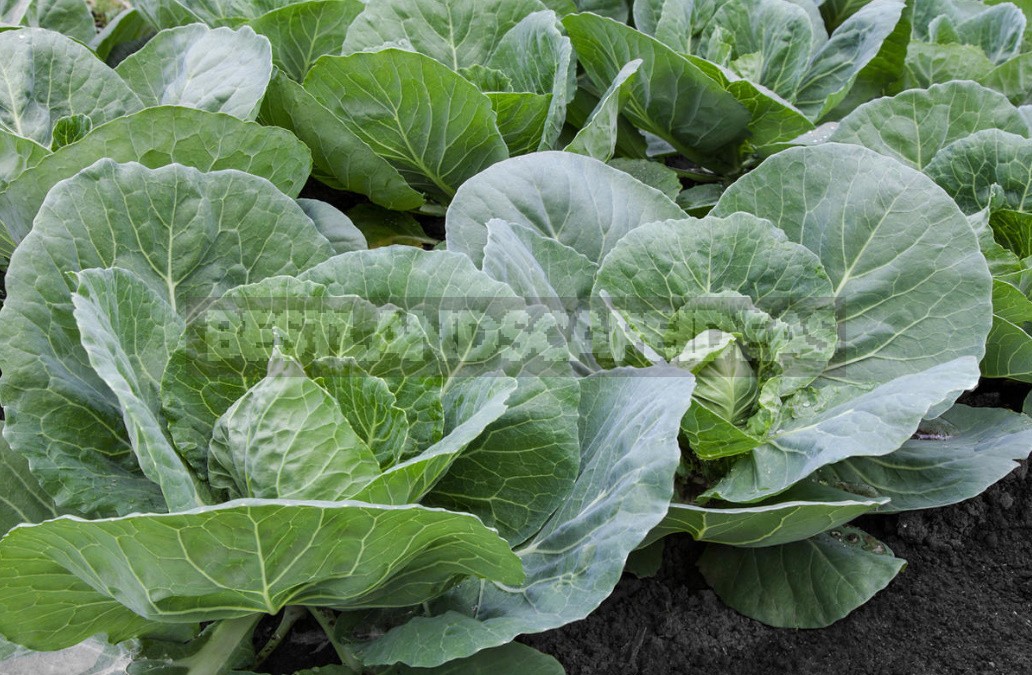 To do this, the barrel is filled with fresh grass for 3/4, fill the container with water to the top and cover with a lid, leaving a small hole for gas exchange. As a raw material for the future infusion, nettle, Stellaria media, Melilotus, Festuca, Poa and Stellaria are excellent. But the use of shoots Taraxacum, Rumex confertus, Elytrigia, Ranunculus and Atriplex is better to refuse: cabbage reacts poorly to some of the compounds contained in them.
To speed up the fermentation process, it makes sense to add a handful of urea to the contents. When the infusion is fermented (after 10-15 days, depending on the weather), it is filtered, diluted with water in a ratio of 1: 10 and used for top dressing.
Note: you can use a folk trick-add pressed baking yeast to the herbal cocktail, which is full of useful microelements. This tool is ideal for cabbage beds on poor soils. For this purpose, first in 1 liter of warm water, 100 g of yeast is diluted, and then this solution is mixed with a herbal fertilizer prepared in a ratio of 1:9. such a nutritious drug is fed to cabbage at the rate of 0.5 liters for 1 plant.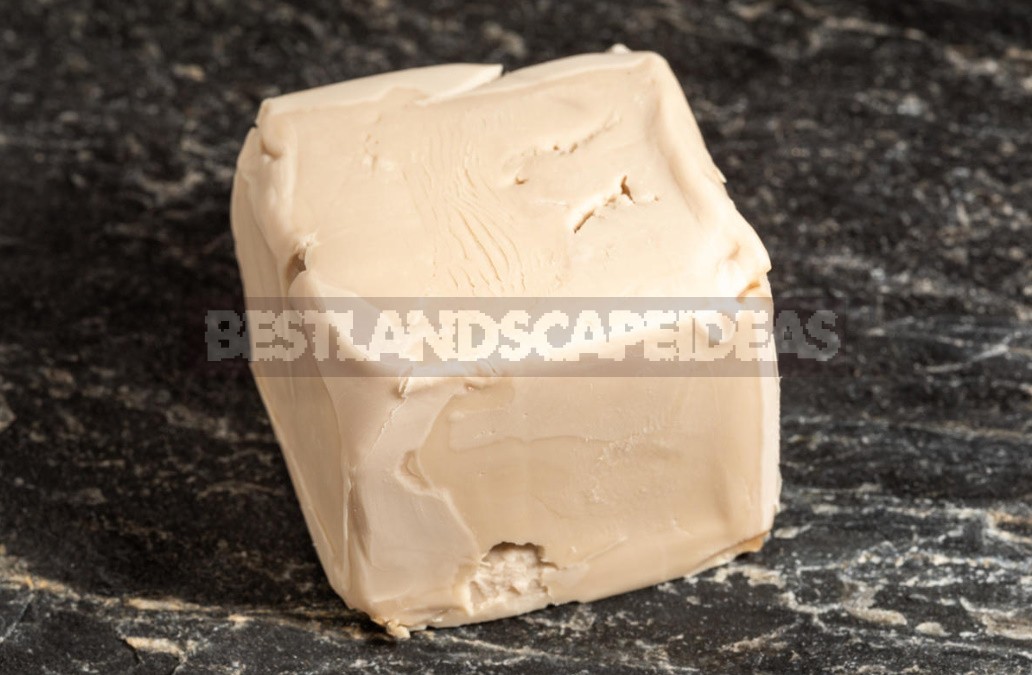 If you do not want to tire yourself by preparing the above solutions and infusions, you can do it easier: use a ready-made complex preparation containing nitrogen, phosphorus and potassium, as well as a complex of trace elements. Among the assortment of such preparations, it is better to give preference to fertilizers designed specifically for cabbage and containing nutrition elements that are balanced for the needs of this particular crop.
The second feeding
After a couple of weeks, the garden lady should once again offer a solution of mullein, bird droppings or an infusion of fermented grass, but in this case, for every 10 liters of the drug used, you need to add 1 tablespoon of some complex mineral preparation (for example, nitrofosku). Lazy summer residents will come to the aid of an organomineral preparation from the store with humates and minerals, and adherents of eco-farming can replace it with wood ash: dissolve 1 glass of sifted wood ash in 10 liters of mullein solution (consumption — 1 liter of the drug per 1 plant).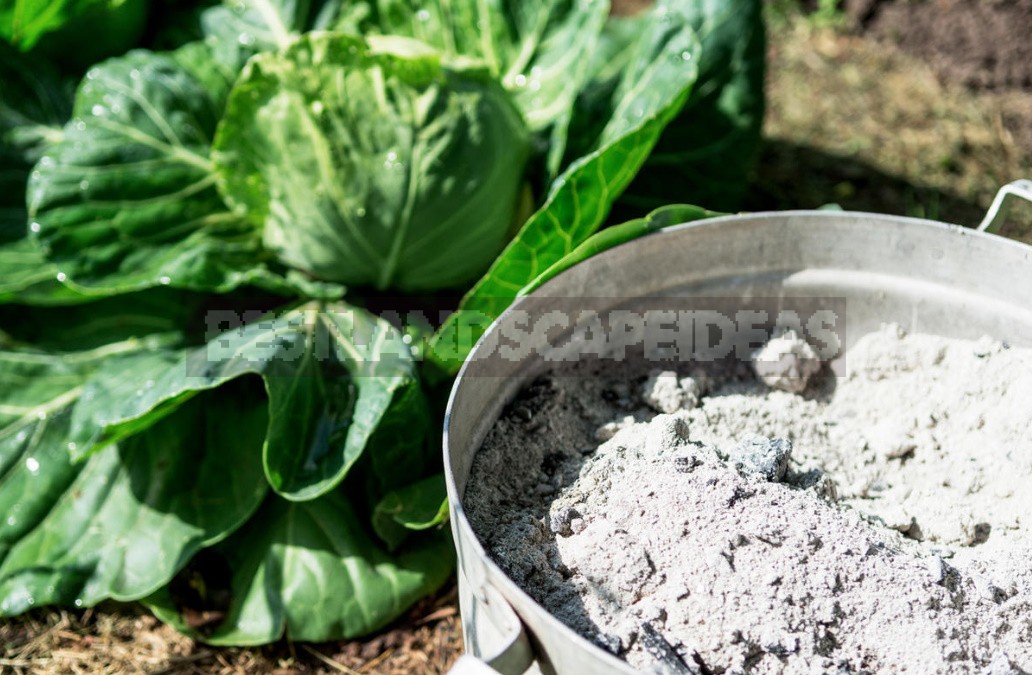 Note: during this period, owners of plots with low-yielding soil 1-2 times with an interval of 10-12 days, spray the cabbage on the leaf with a solution of boric acid, which makes it do business — start actively folding the leaves into the head. To do this, 10 g of powder is first dissolved in 1 liter of hot water, bring the volume to 10 liters, and then irrigate the plants. Such an event is justified if the boron was not offered to the cabbage during root feeding.
The third feeding
After 1.5-2 weeks after the second feeding, medium-and late-maturing cabbage will again need "high-calorie" organic matter, but at this stage of development, it is important not to lose sight of the essential point — to saturate the root layer with enough phosphorus and potassium. In this case, you can use the same solution of mullein (1: 10), adding for each of its 10 liters of 30-40 g of phosphoric and potash fertilizers (consumption — 1 liter per 1 root). Alternatively, a ready-made complex preparation for cabbage.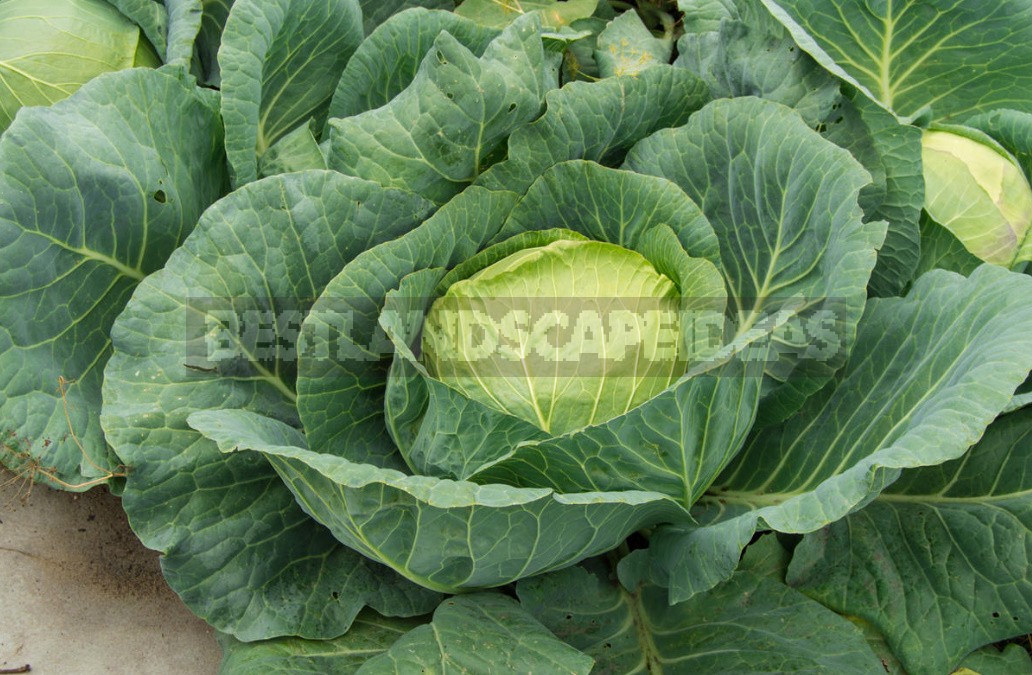 Note: root and foliar top dressing will be most effective if carried out in the early morning or in the evening or in the afternoon, but in cloudy weather. The solution for root dressing is used on pre-moistened soil, otherwise you can burn the root system of cabbage. To prepare the working mixture, you need to take only water heated in the sun: ice water from the well will not only make it difficult to dissolve fertilizers,but also increase the risk of fungal diseases.
The fourth feeding
Late-maturing varieties and hybrids of cabbage grown for long-term storage, about 20 days before the expected harvest, should be treated with potassium,which will increase the keeping quality of the heads and improve their taste. To do this, prepare a solution of 10 liters of water and 40 g of potash fertilizers and pour 1 liter of nutrient mixture under each plant.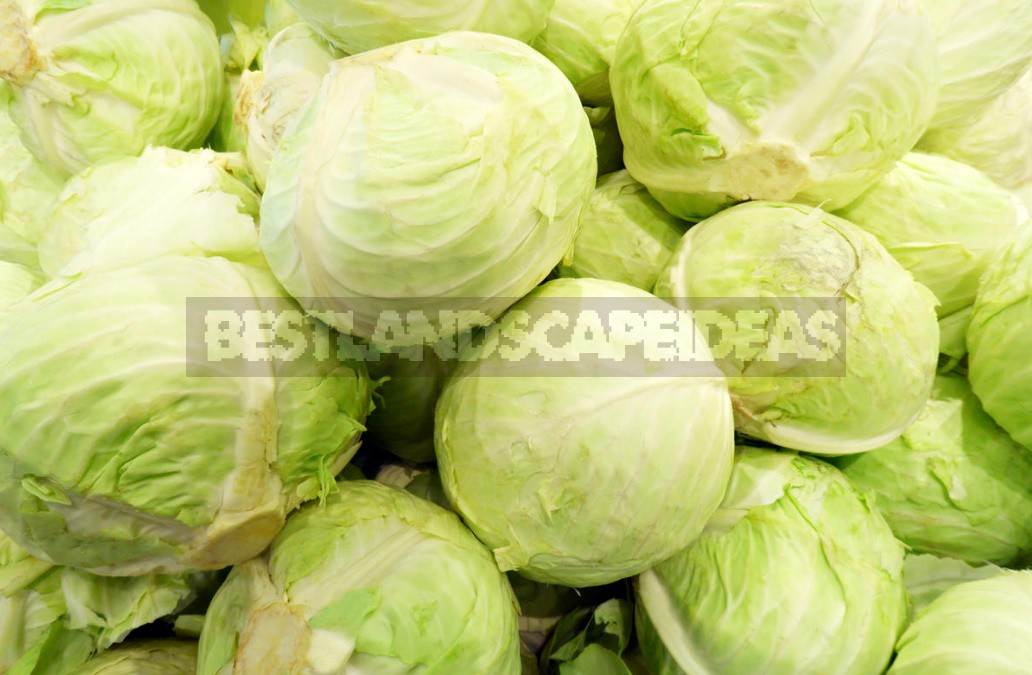 Note: if the soil under the cabbage is covered with mulch, before fertilizing, you need to move it away, hoe the stems with wet soil (this will exclude falling on the side under the weight of the filling heads), evenly pour the necessary portion of treats under each plant, stepping back from the stem 10-15 cm, and then return the mulch to its place.
Remember that a meager menu, as well as overly plentiful fertilizing carried out contrary to the needs of the culture, will not lead to anything good. Follow the above recommendations, and at the end of the season you will be waiting for an excellent harvest of large quality heads.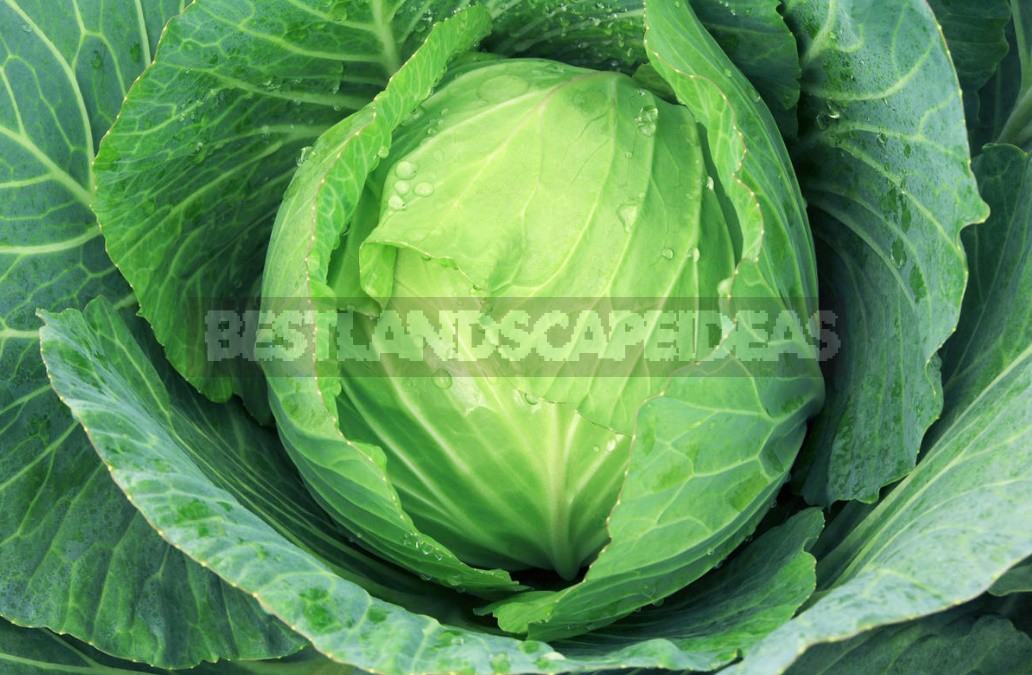 Dear cottagers, perhaps you have your own "branded" recipes for feeding cabbage, which help you get a generous harvest. Share your experience in the comments.