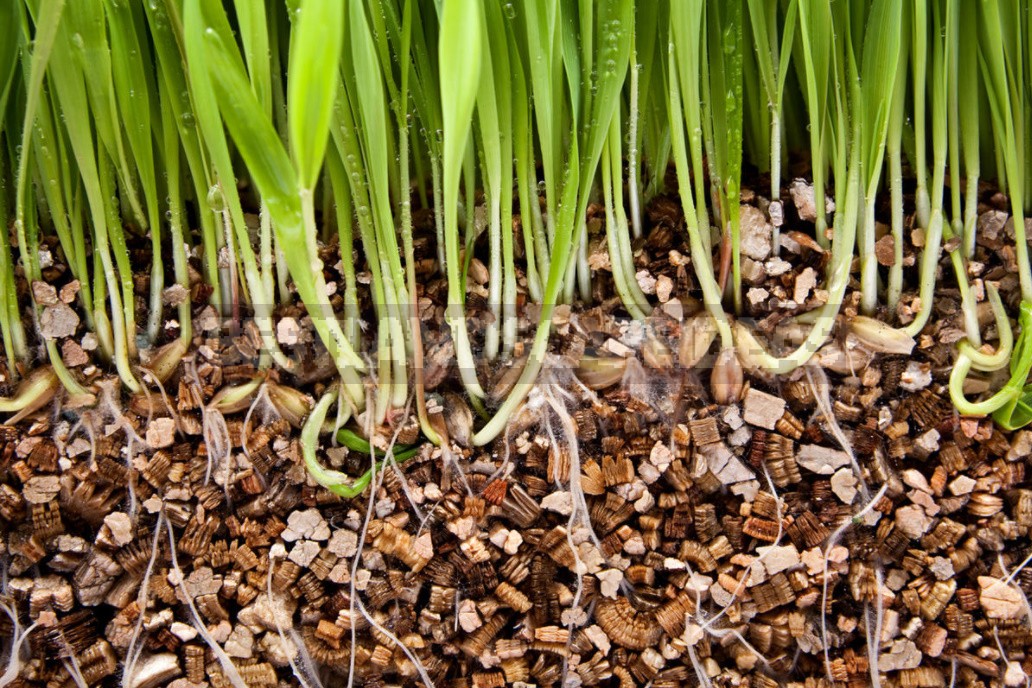 Crop production in its traditional view is gradually replaced by the technological process of growing garden and garden crops with the help of new materials, fertilizers and devices. Now the shelves of gardening stores simply amaze with their assortment of all kinds of improvers, accelerators and other highly specialized additives. In the soil Department, we can find bags and bags with ready-made mixtures for both universal use and for specific types of plants, as well as with individual components for self-preparation of substrates. Vermiculite is found on such shelves quite often, but not always the gardener clearly understands what it is in essence and how (and why) it should be used. Let's get this straight.
Vermiculite
Vermiculite is mineral from the group hydromicas having a layered structure. It is extracted in most cases by the open method. The chemical composition is variable, but in General it is magnesium oxide (14-23%), iron oxide (1-3%), iron oxide (5-17%), aluminum oxide (10-13%), silicon dioxide (37-42%), bound water (8-18%).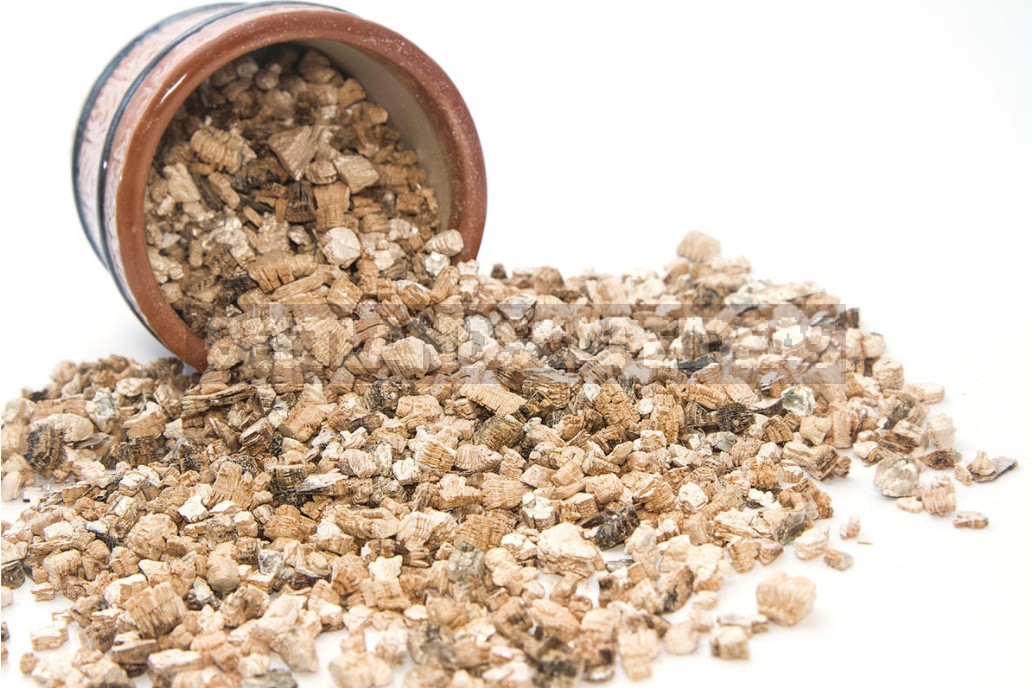 It is because of the presence of constitutional (bound) water when heated (+900…+1000°C) that the mineral swells: it increases sharply in volume, forming worm-like columns or scaly threads glistening with gold or silver. It turns out swollen vermiculite, which is crushed to different fractions. This loose material, which has a particle size of 0.8 to 10 mm, is used in horticulture and is called agrovermiculite.
Properties and features
From the point of view of nutritional value for plants, garden vermiculite can be considered to some extent a microelement fertilizer and even a growth stimulator. However, the combination of elements in its composition varies greatly depending on the place of extraction, and it, for example, may not contain iron or be oversaturated with copper. Therefore, you need to carefully read the accompanying documentation to clearly understand what you are purchasing. It is impossible to completely abandon fertilizers when using expanded vermiculite.
Increasingly gardeners are attracted to other properties of agroperlite, in many respects similar to the properties of agroperlite:
chemical inertness,
neutral acidity (pH = 7),
biological stability (does not decompose),
flowability, fluidity and ease,
the ability to absorb water by a factor of five relative to its weight, with low water absorption (relative humidity close to 100% humidity exfoliated vermiculite is in the range of 10%).
Up to 40% of agrovermiculite is used in the preparation of high-quality substrates. It conditions the soil well, makes it loose and at the same time water-intensive, prevents souring and the formation of a crust on the surface. When watering, the material particles swell, storing water, and then gradually give it away. Thus, you can water the plants less often, while saving water that is not spent on evaporation.
Use in gardening
The scope of agropharmaceutical strongly overlaps with the use of agroperlite. First of all, with the help of expanded layered mineral, they improve the soil for growing home flowers and seedlings. Land mixture with agrovermiculite in a non-saturated state is much lighter than conventional substrates, which is often important when growing large indoor plants. Seedlings on such a soil mixture are practically not affected by rot and fungal diseases.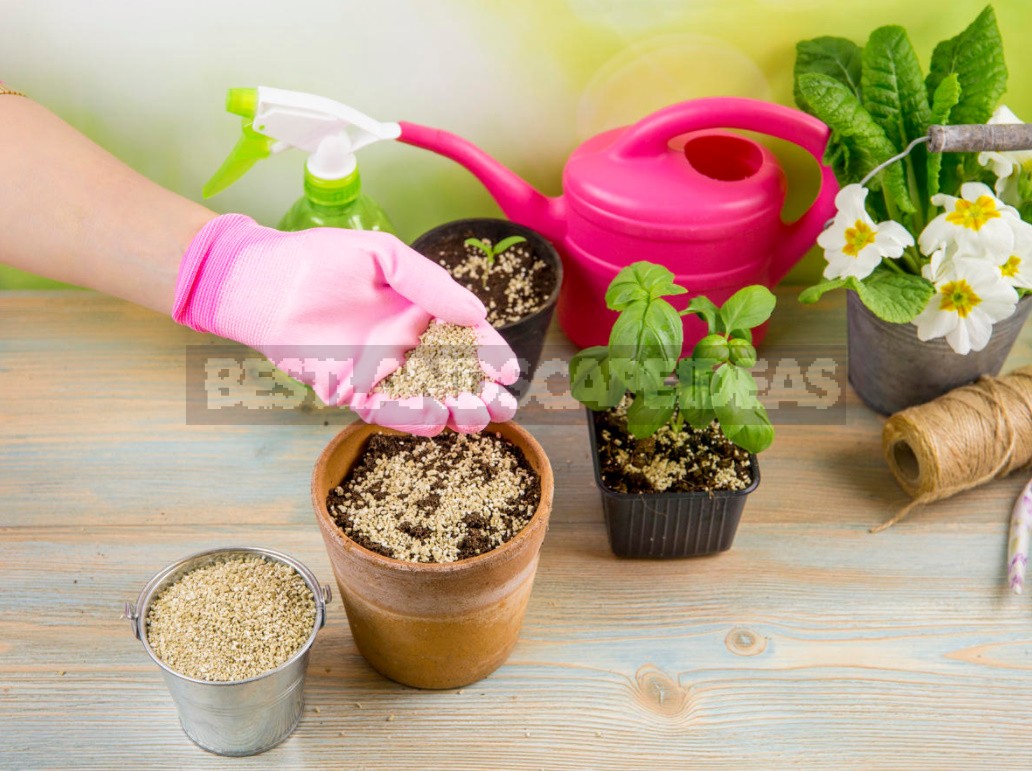 For easy cuttings, use agrovermiculite in its pure form or prepare a mixture with peat or sand (1:1). After the process is completed, the used garden vermiculite is ready for reuse for composing soil mixtures (although it is recommended to calcine it beforehand). With this light bulk material, it is convenient to mix seeds for even sowing, and also sprinkle them on top to protect them from mold and drying out.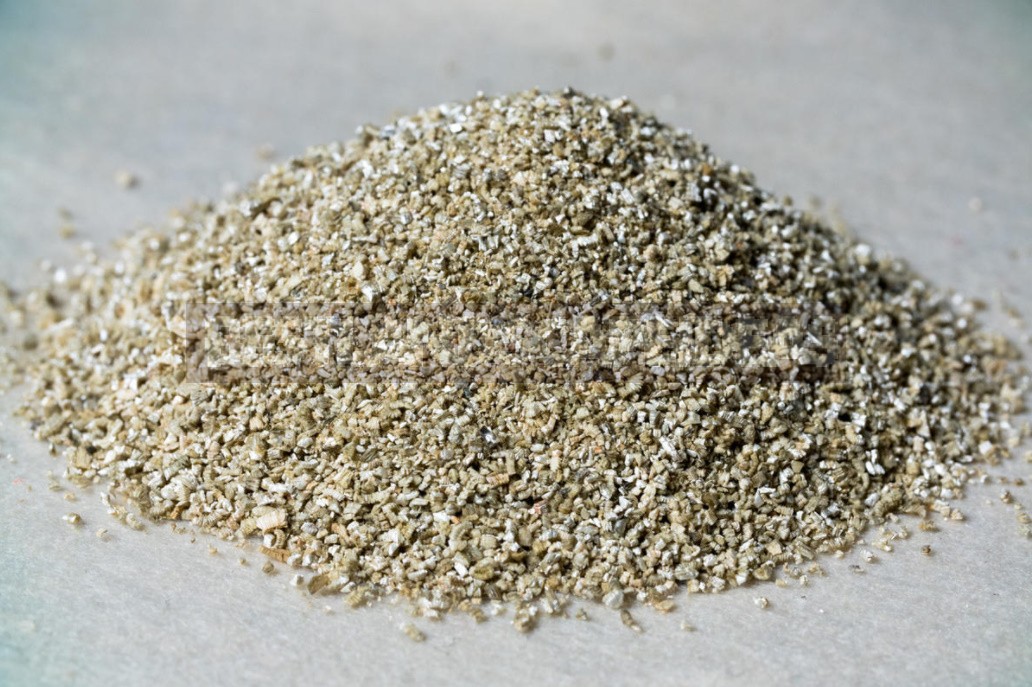 Garden vermiculite is well suited for the winter storage of planting material of bulbous, rhizomatous and bulbotuberiferous plants that require digging in the autumn. They should be covered with a layer of loose material and put in a room with an optimal temperature.
Disadvantages
Agrovermiculite of small fractions forms a lot of dangerous dust, so you need to work with it very carefully, using a respirator, gloves and protective glasses. If the volume of the material is small, you can simply wash it under running water and use it for its intended purpose.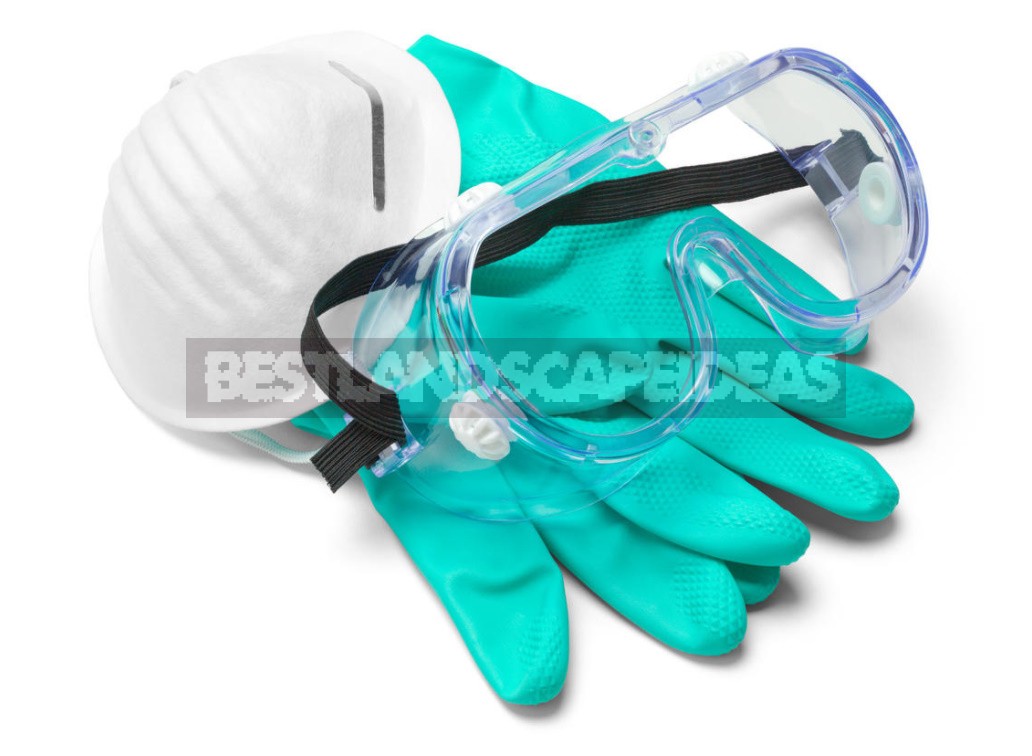 In humid, warm climates, algae of microscopic size sometimes grow in particles of expanded vermiculite, which can be critical for young plants. This "complication" is more common on heavy, dense soils.
As you can see, agrovermiculite can help the gardener in his various cases: when growing seedlings, indoor plants, storing planting material, etc. It is convenient, non-toxic and eco-friendly, easy to work with, and easy to purchase. Well, that Agroterminal appeared on the market of products for gardeners! However, if you do not have it at hand, do not worry too much, this component can be replaced with other suitable materials.