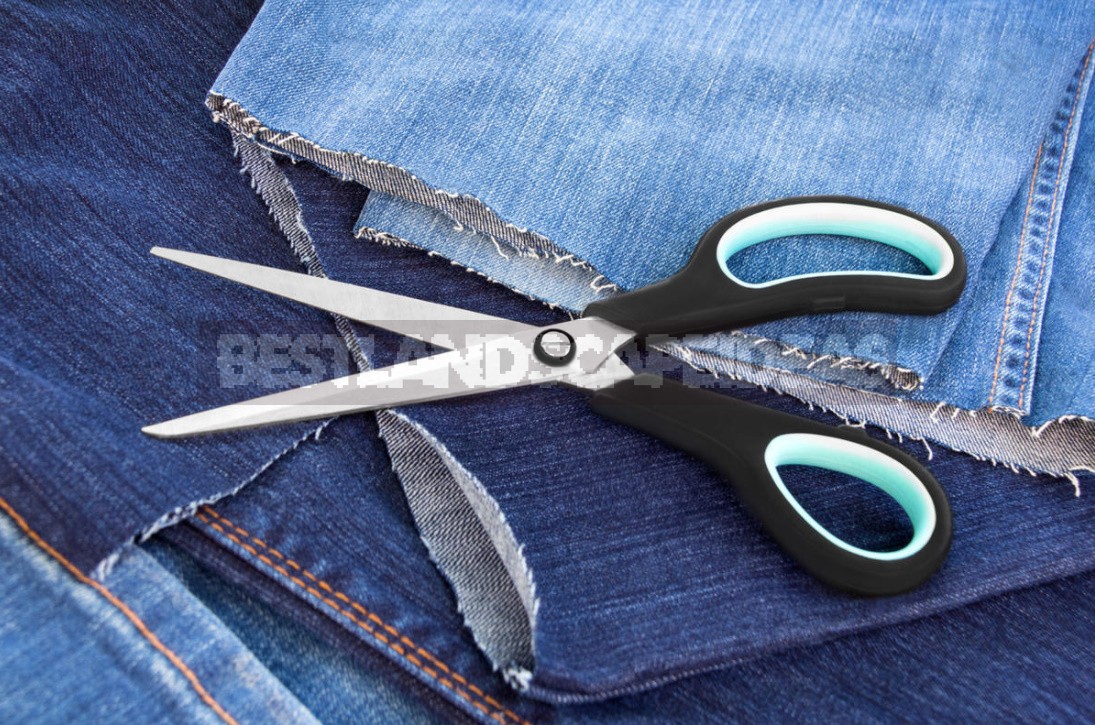 11. Bag or backpack
Denim bags and backpacks are classics of the genre. That's where the imagination can run wild to the fullest! I myself am a supporter of concise and practical options, but not without interest I look at all kinds of exotics. For me the main advantage of these "string bags" — their strength, the rest is a nice bonus.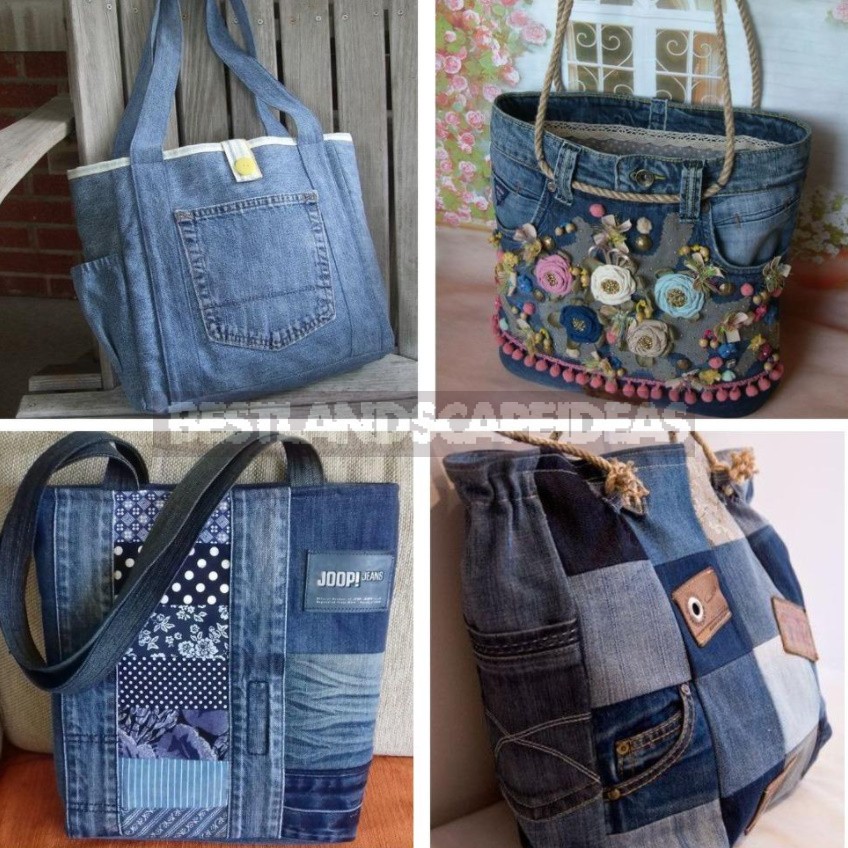 For young people, as far as I can tell from my children, backpacks are preferable. Making a good backpack is a bit more difficult than a normal bag, but the convenience is worth the effort.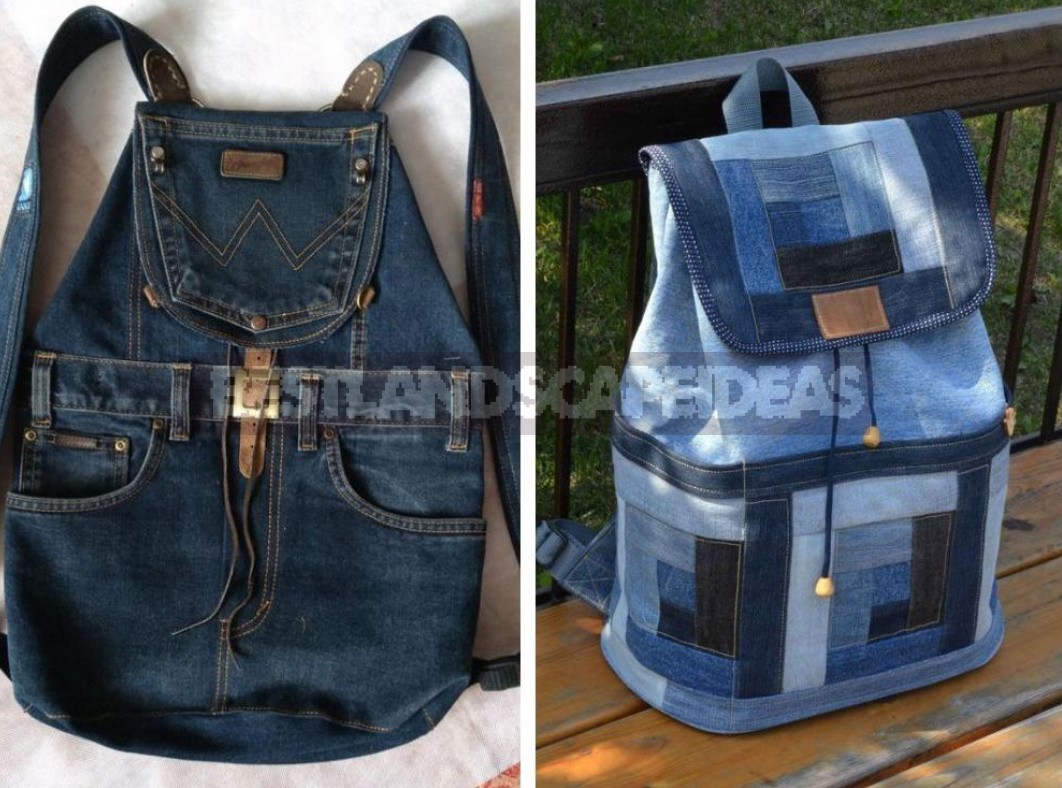 For those who have a favorite clothing — jeans, this backpack is perfect. To make the younger as a gift for the New year or something…
12. Jewelry and accessories
Young fashionistas may be interested in and denim jewelry original earrings, necklaces, bracelets, beads, brooches, which can be done by hand.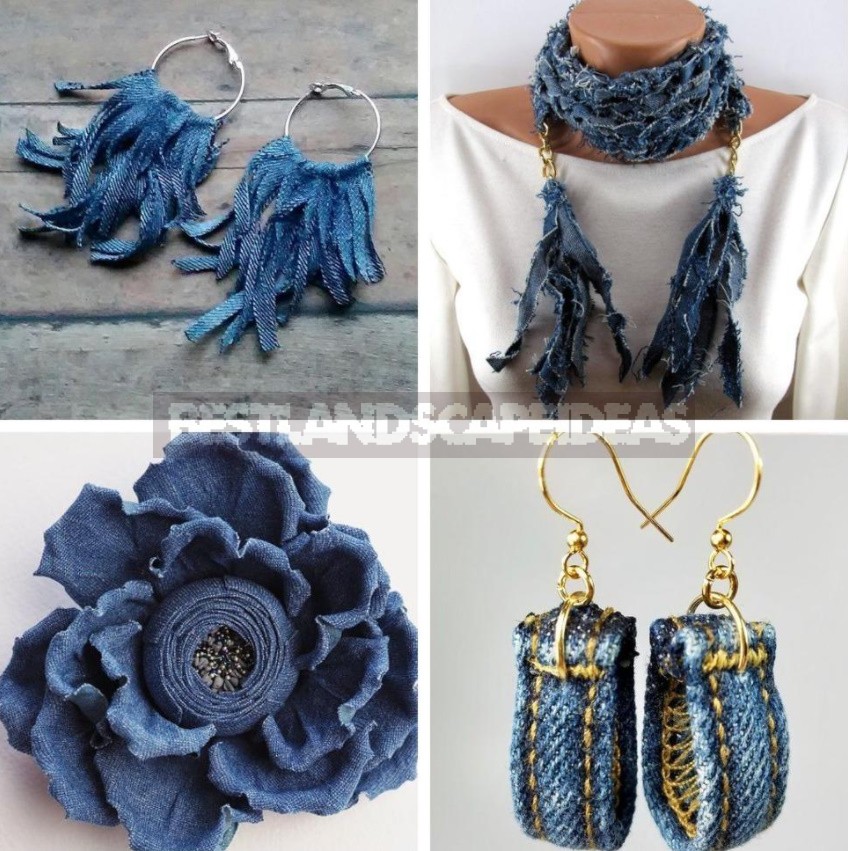 As a holiday decoration, they are unlikely to fit, it is rather an everyday option. And a new year's gift for a sister or friend can be successful.
13. Cover for album, diary, Notepad
Yes, the holidays are just around the corner. These things will also be a great gift — to yourself, your beloved, or a colleague, or a grown-up daughter-I'm sure many will easily find in their environment those who will like such a gift.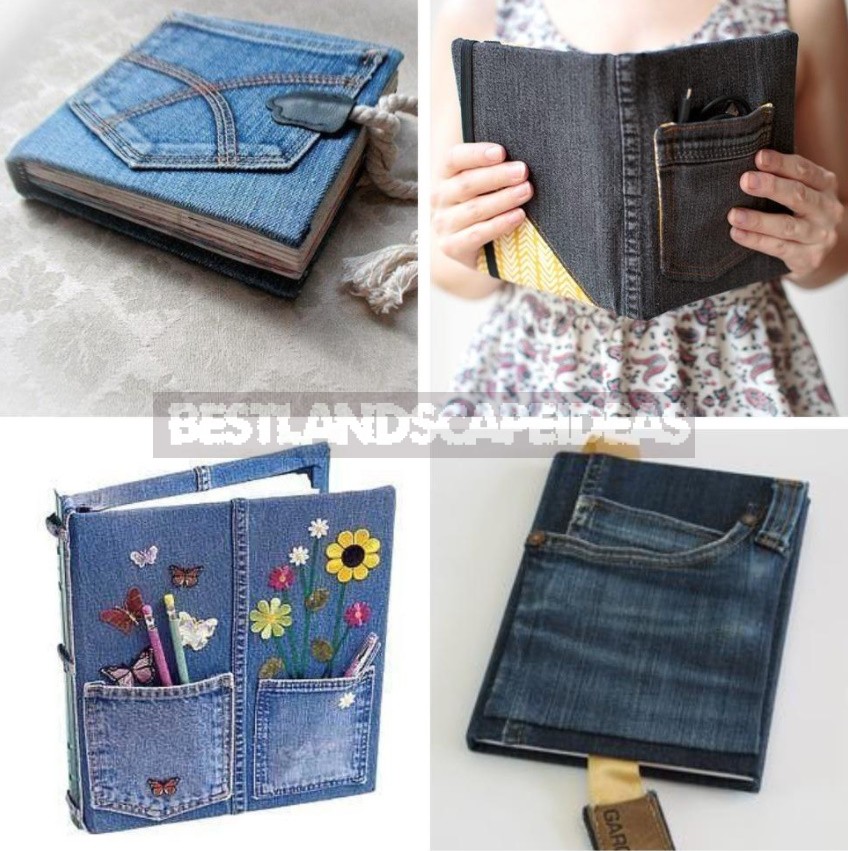 The pockets on the cover will be useful for putting pens and pencils, and the belt of jeans will be a convenient clasp for a plump album with photos.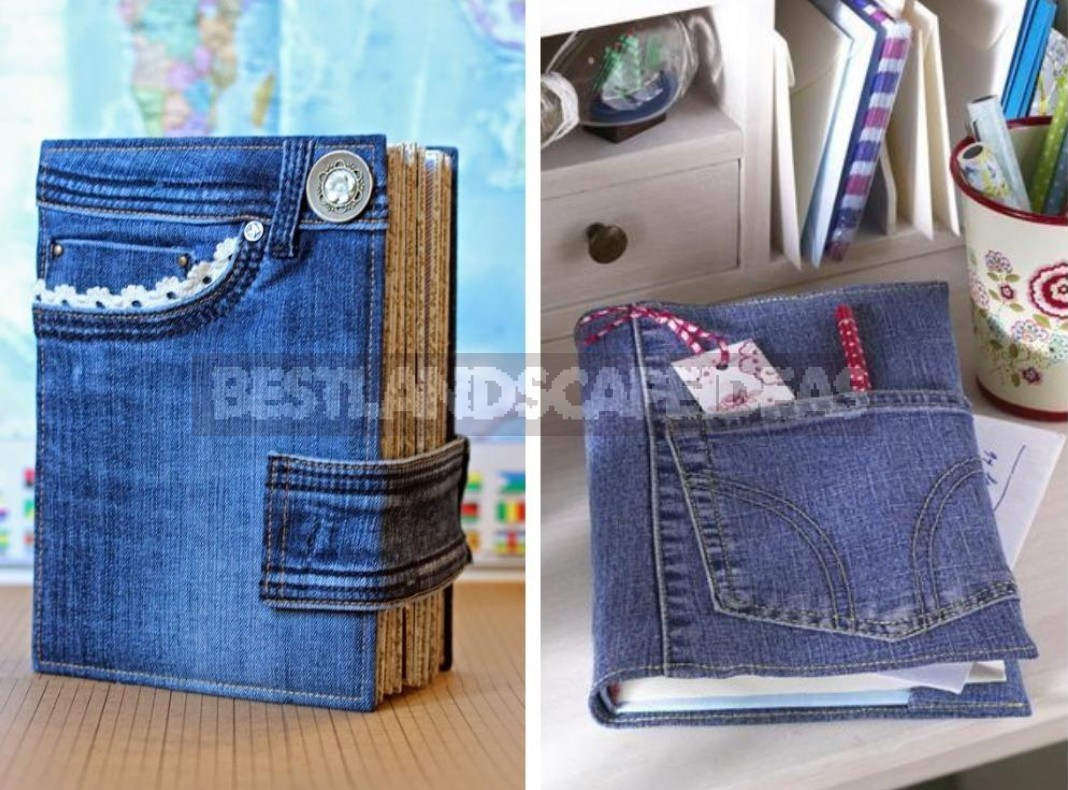 The cover can be made removable, or you can make a stylish denim cover for a ready-made or homemade notebook, album, diary.
14. Packaging for gifts
Why not? For example, a bag for a bottle of sparkling wine from the leg of old jeans comes out wonderful. It will take quite a bit of time to make such a decor, but it looks original.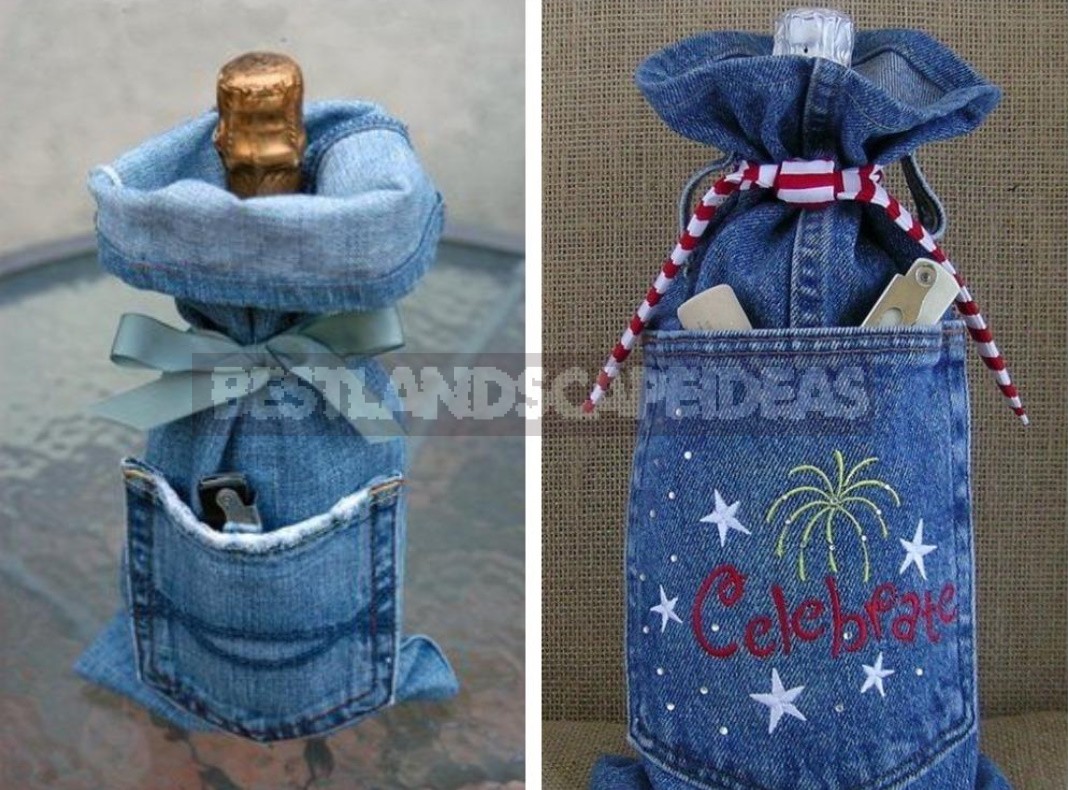 By the same principle, it is easy to make, for example, a bag for a sweet gift. Or you can decorate a cardboard box with denim for your present. There are many options, and I think we will return to this topic later-closer to the New year.
15. Wicker basket
This idea made an impression with its surprise. Although, if mats are made from denim ribbons, why not weave baskets… And by the way, they can also be used as gift wrapping.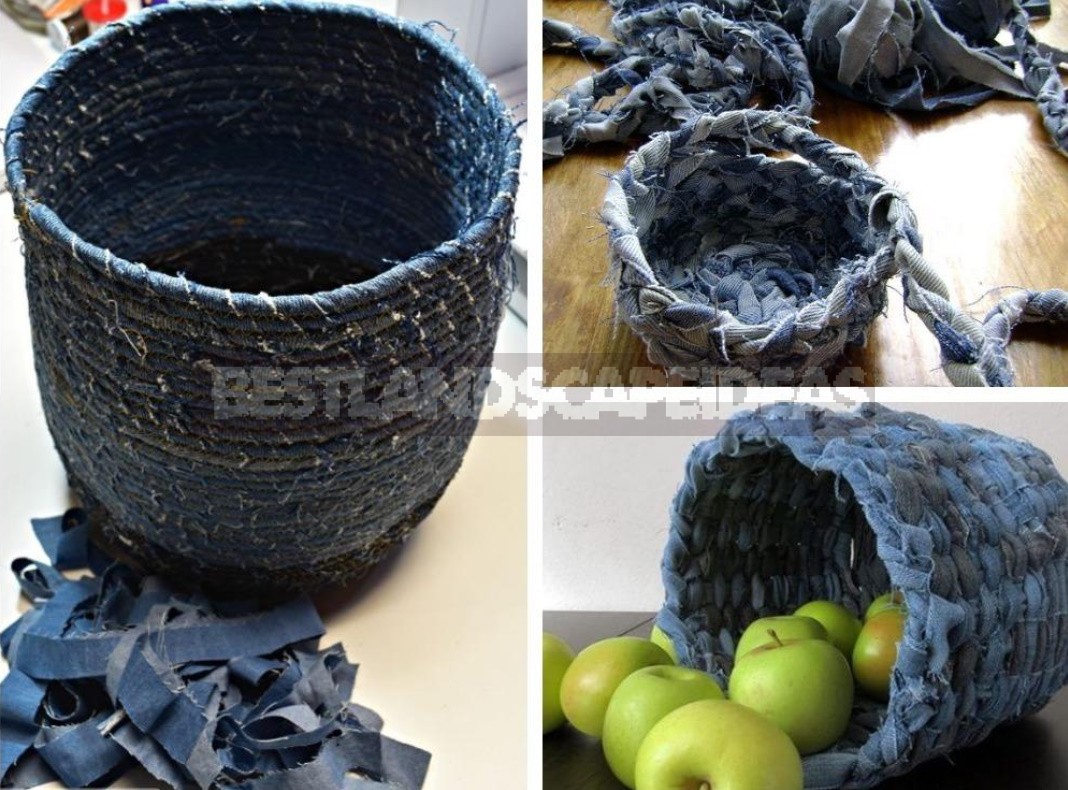 I don't know how convenient and practical it is, but it's interesting — no doubt. Or maybe someone has already made similar baskets? What did you use them for?
16. Toys and Souvenirs
An excellent gift-a soft toy, sewn with your own hands. For example, a funny mouse. Or even a whole mouse family.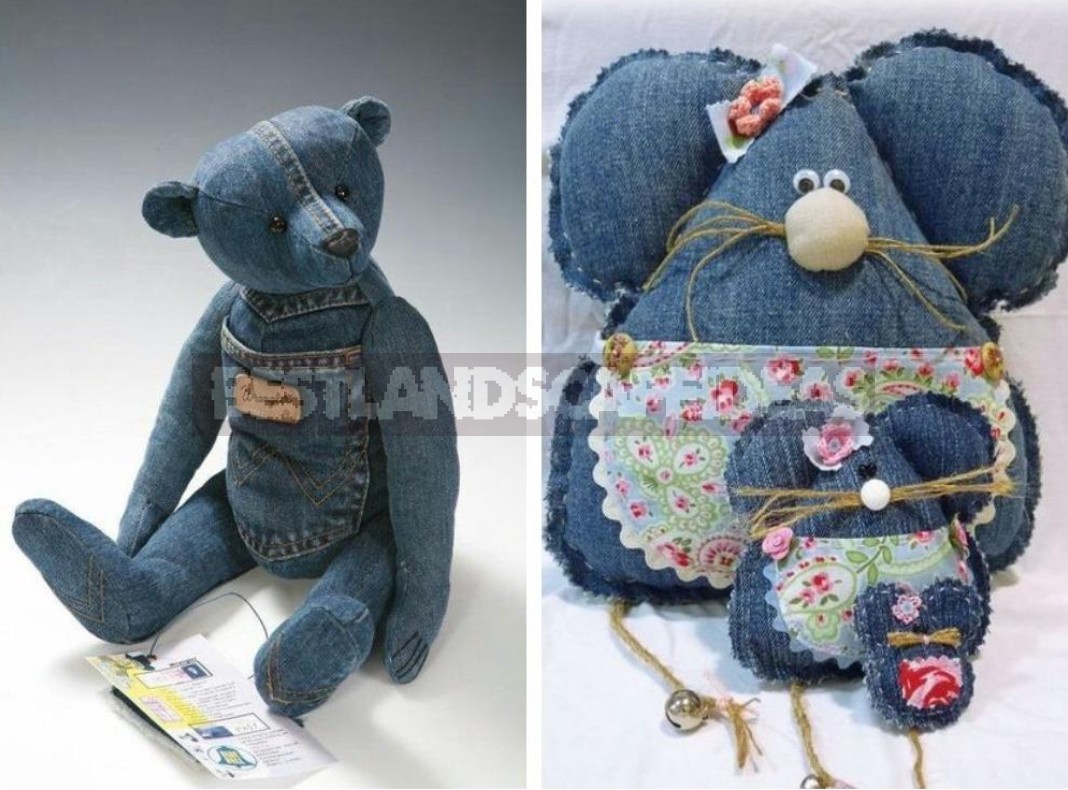 It is clear that such crafts need skills-soft toys not every needlewoman will take on sewing. On the other hand, why not learn?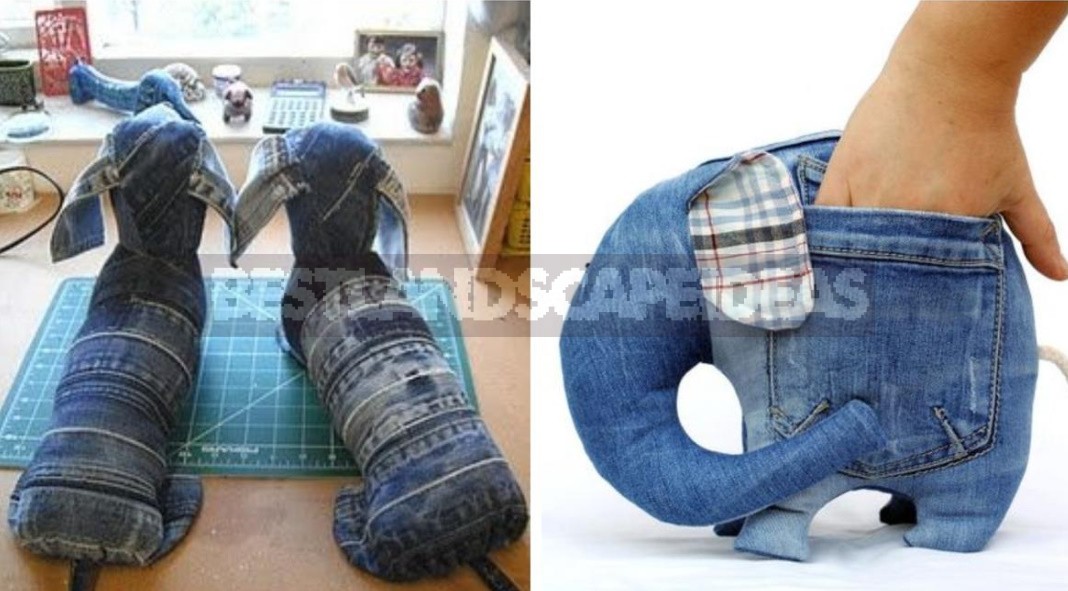 In any case, simple models — like an elephant or the same mice — will be able to even not too experienced craftsmen.
17. Christmas decorations
Another relevant topic. It definitely deserves more attention, and I hope to devote a separate selection to it, but for now-a couple of ideas for inspiration: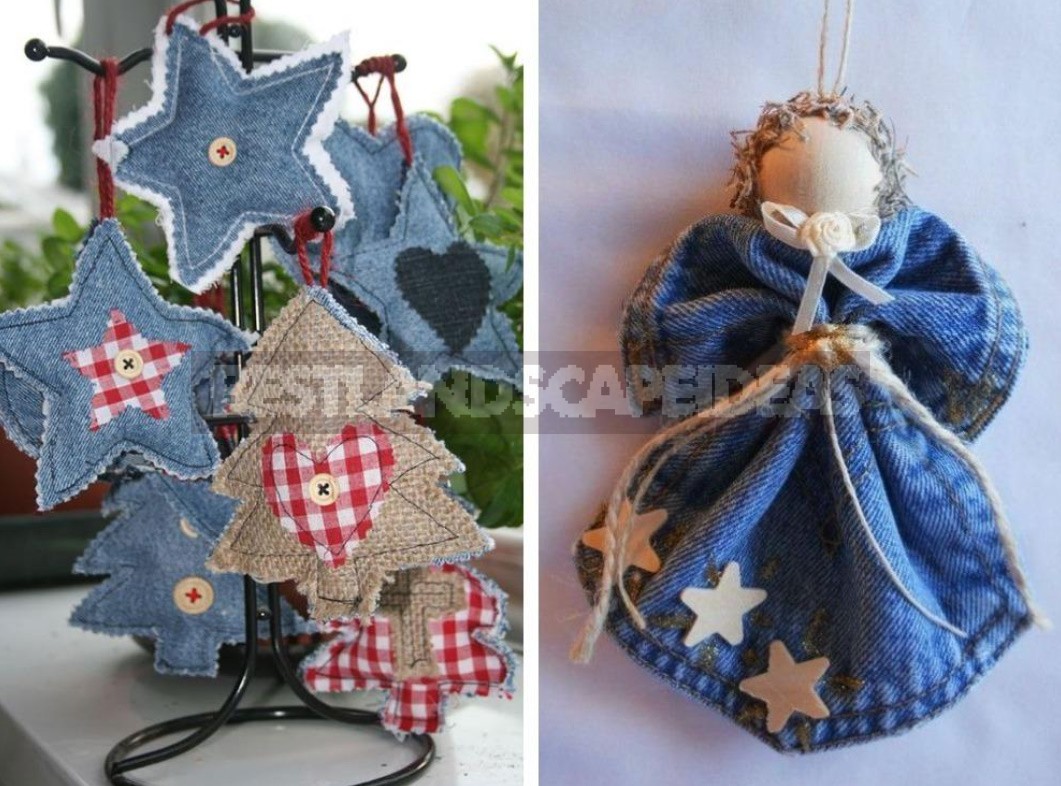 Unconventional, but it looks nice, doesn't it? And who says a Christmas angel can't wear a denim suit?
18. Extravagant garden decor
The following idea is ambiguous. Personally, I am not sure that I would like to see such compositions in my garden every day. But it is impossible not to pay tribute to the ingenuity and sense of humor of gardeners who come up with and implement such ideas.
I would not count on the longevity of the "masterpiece" either — I believe that the first couple of rains will make the composition unpresentable. Rather, it is a one-time idea — for example, to surprise and amuse guests.
19. Apron
But what the hostess definitely needs every day is a convenient and practical apron. And old jeans can successfully turn into it!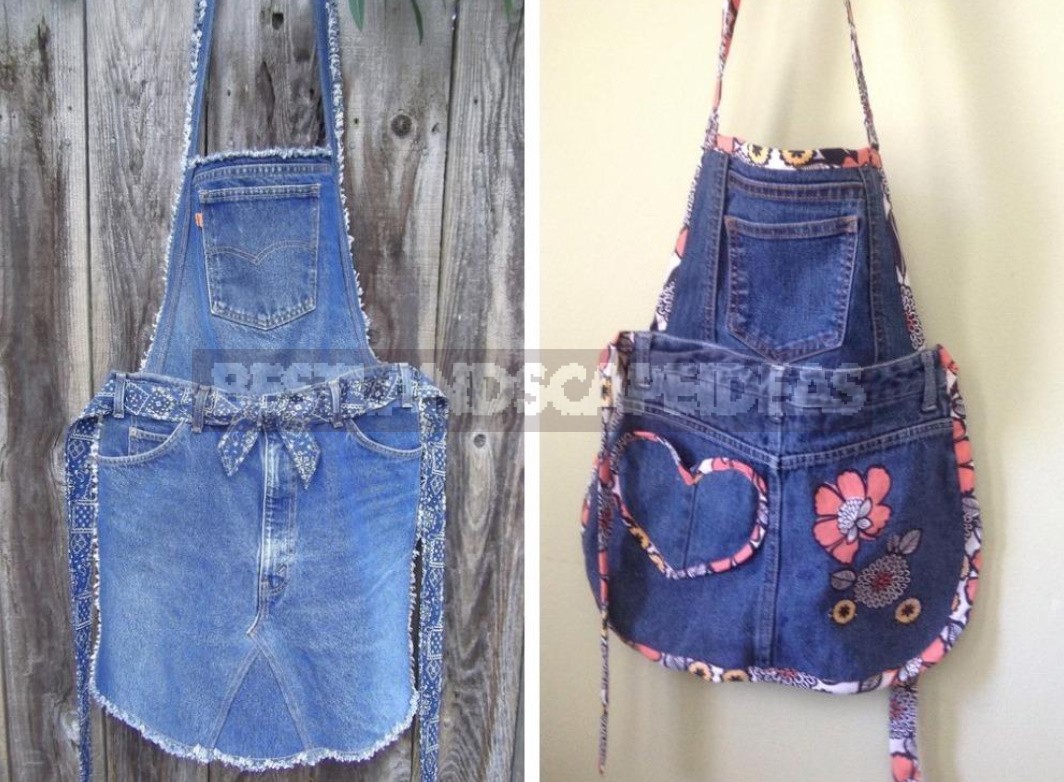 Short or long; with ruffles-frills or in a sporty style; with an abundance of pockets or very simple-each option is good in its own way.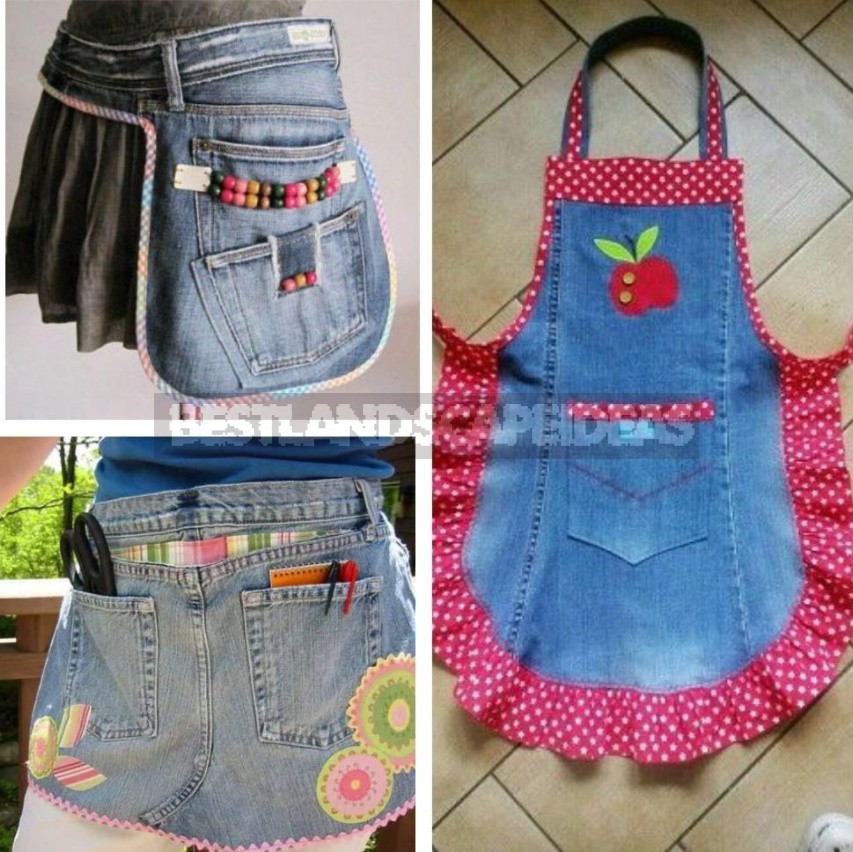 Hard to choose? So, you need to make several aprons — for different tasks, for different occasions: for the country and for the house, for working in the garden and for the summer kitchen …
20. Shoes
And the apron set includes comfortable home Slippers or light flip-flops. From old jeans sew anything – from children's booties to summer boots.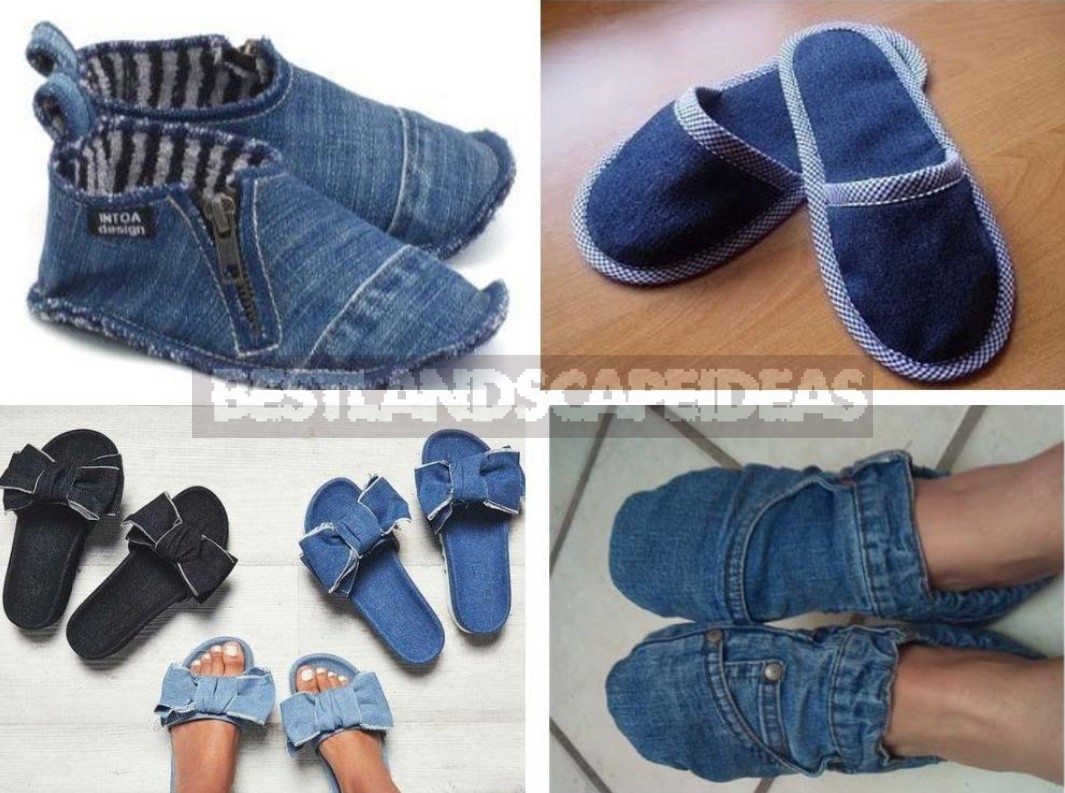 Yes, you can wear jeans from head to toe, and this is not an exaggeration! Unfortunately, this time the selection was not limited to hats and various items of clothing made from old jeans.
Many other ideas were not included here. It was very difficult to stop, but there are so many options that you can't list them all. However, if you want, we can return to this topic again. And of course, I will be very happy to hear your comments-tell us what you did with old jeans. I'm sure many people have something to share!