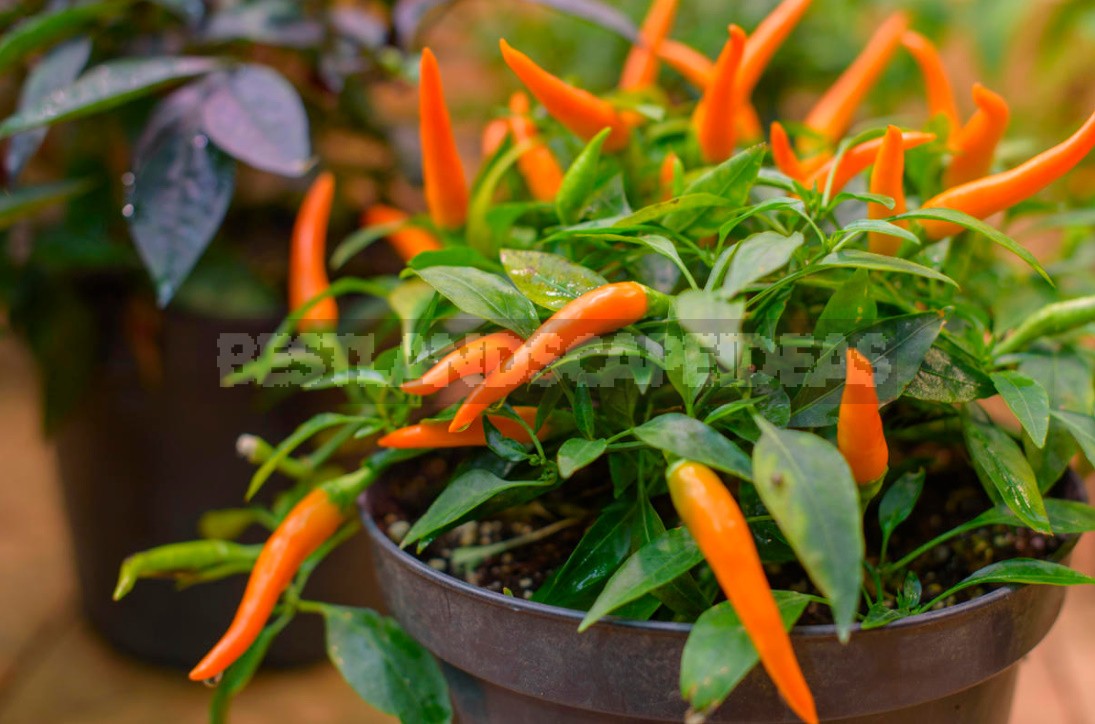 Growing vegetables in your garden is a common thing. Many lovers of wildlife and healthy food selflessly spend all their free time on the beds and know everything about it. But recently, growing various crops at home has been gaining popularity. Here even experienced gardeners have questions.
On the city balcony and kitchen windowsill, you can quite successfully grow most green crops, salads, herbs, mini tomatoes, peppers, cucumbers. By the way, things are going even better here than in the open ground, because plants at home are protected from weather surprises, sudden temperature changes, and many diseases and pests.
Even on a small, modest loggia, several tubs with garden plants will fit. And on a large, spacious balcony, you can deploy a productive vegetable garden, while not forgetting about its pleasant decorative role. And if your loggia or balcony is glazed and insulated, then you can grow vegetables almost all year round.
What you can grow
A home garden is an activity not for the sake of a large harvest, but primarily for the sake of contemplating the process itself. Most quickly in this garden ripens delicious greens-various salads, dill, coriander, Basil, parsley, onions (when grown from a seedling or a large onion). You can also easily grow, for example, cucumbers. However, when growing all garden crops in winter, keep in mind the need for additional lighting.
Tomatoes, peppers, and eggplants are perennial plants that can be grown all year round with sufficient heat and light. These crops with good care and regular feeding can grow and bear fruit for up to two years (tested!).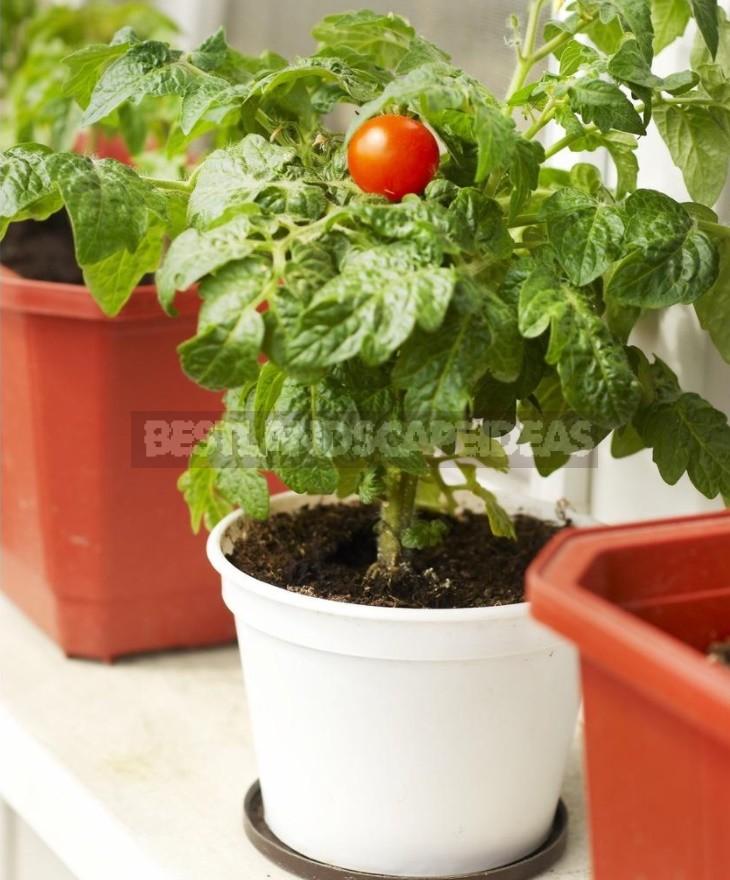 But if for some reason you can not create ideal conditions, it is better to start sowing seeds in mid-March, and plant the grown plants — in early may. For a home mini-garden, you can use seeds of the most common varieties of greens, parthenocarpic cucumbers, low tomatoes, peppers, eggplants. There are General suggestions that should be remembered and taken into account when choosing varieties. They should:
be compact and high-yielding,
be resistant to low humidity and lack of lighting,
grow well under artificial light (phytolamp).
But it is better to sow varieties and hybrids specially bred for this purpose, which will form a high-quality crop in low-light conditions and will grow without problems under the phyto-light. Let's find out what vegetables for the home garden it includes.
Tomatoes
These compact early-maturing small-fruited varieties do not require formation, garter plants also do not need. For the most part, cherry tomatoes with small sweet fruits are tastier than all the others. The sugar content in them is 2-3 times higher than in conventional tomato varieties.
Red cherry tomatoes 'Baby', 'Red placer' have bright, elegant fruits weighing 15-20 g. The period from germination to maturation in these varieties is from 80 to 90 days. However, it always depends on the conditions created and may differ from the stated one. This rule applies to all vegetable crops.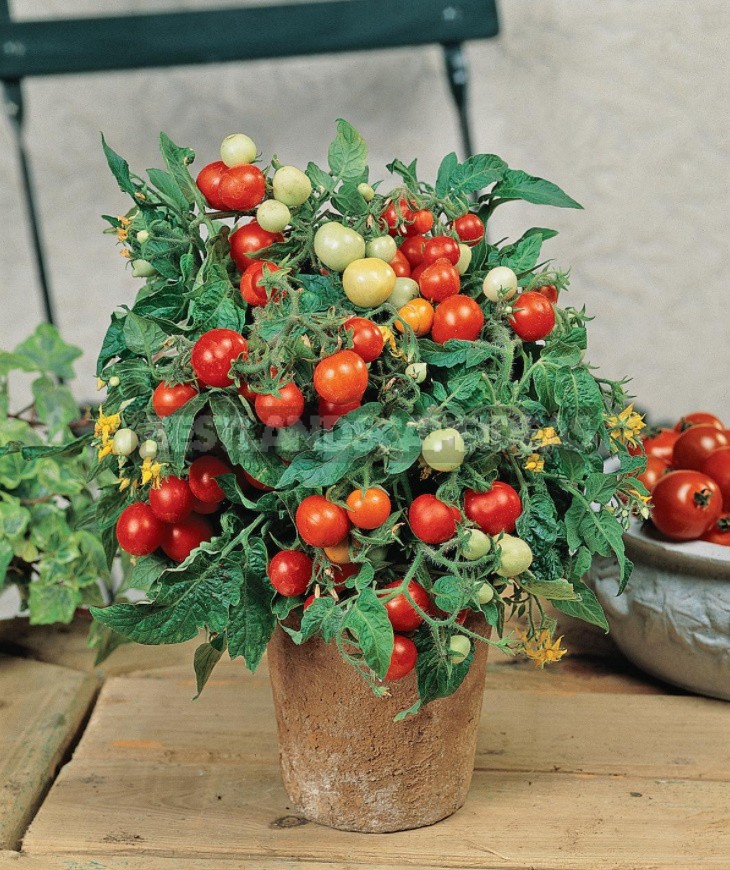 You can plant superdeterminate orange – and yellow-fruited varieties for red-fruited cherries. The period from germination to maturity — 85-90 days. It is the determinant (and therefore undersized) and superdeterminate (almost dwarf) tomatoes that are best suited for growing at home.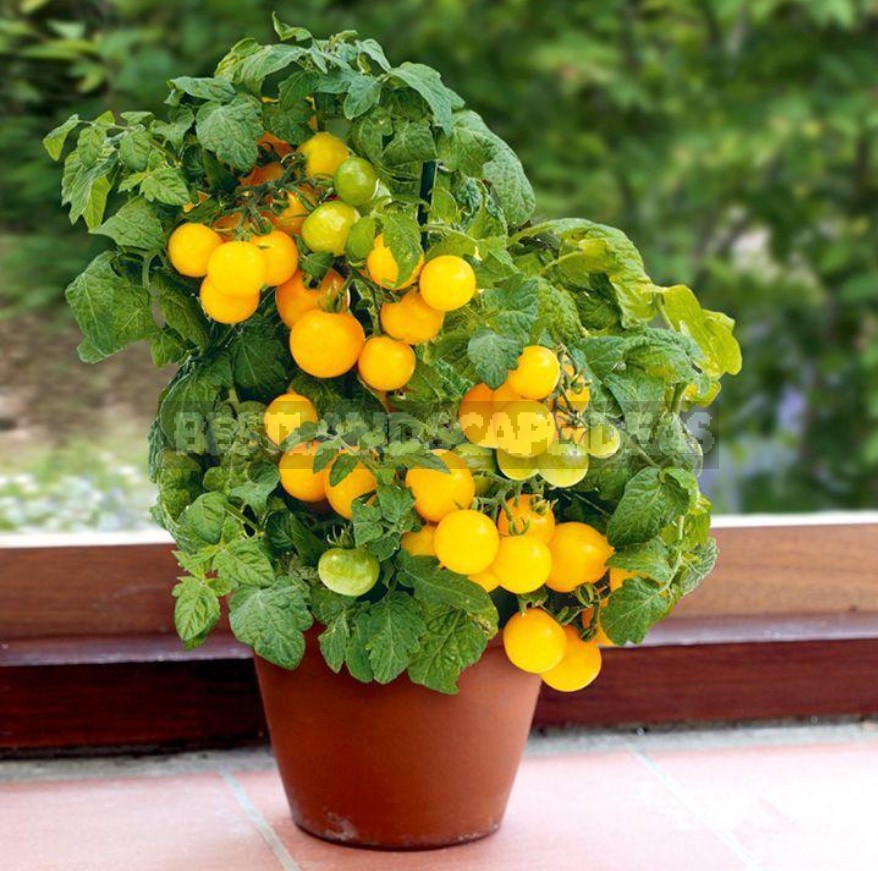 Pots with basket plants on the balcony look unusual and very stylish. What if you add tomatoes to the container composition? With proper care, the bushes will be decorated with long red or orange dense brushes for several months. Basket tomato varieties are still not very many (the period from germination to maturation is 80-85 days).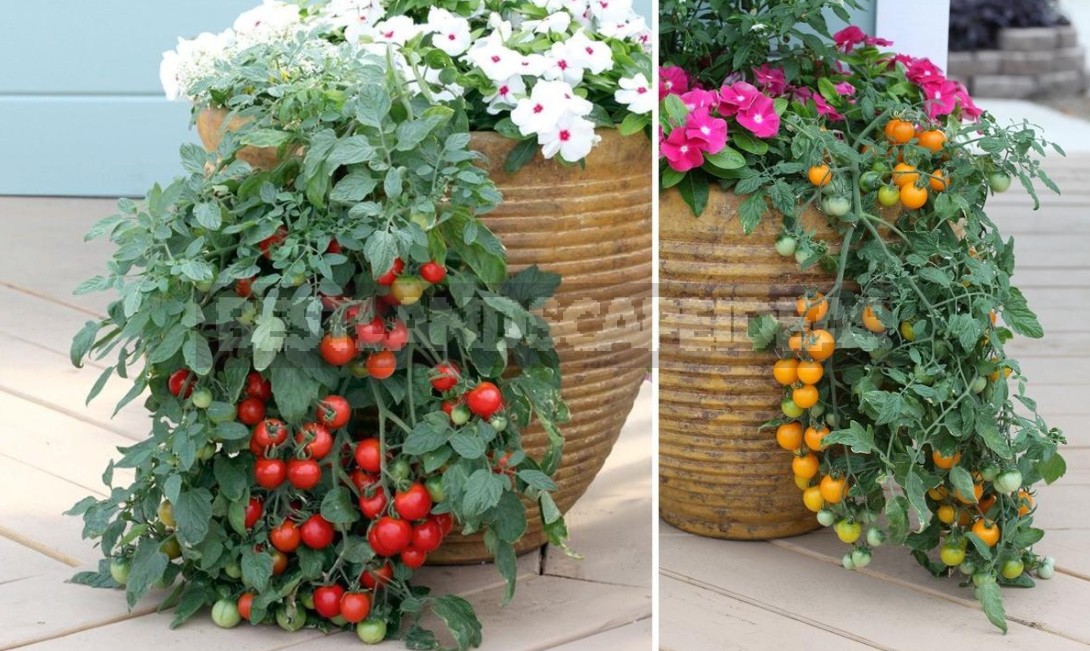 Peppers
Both hot and sweet peppers can be grown on the balcony at the same time, but in this case they are planted at different ends, at a distance of at least 3-4 m. If this is not done, the plants will be easily re-pollinated — sweet pepper will become bitter.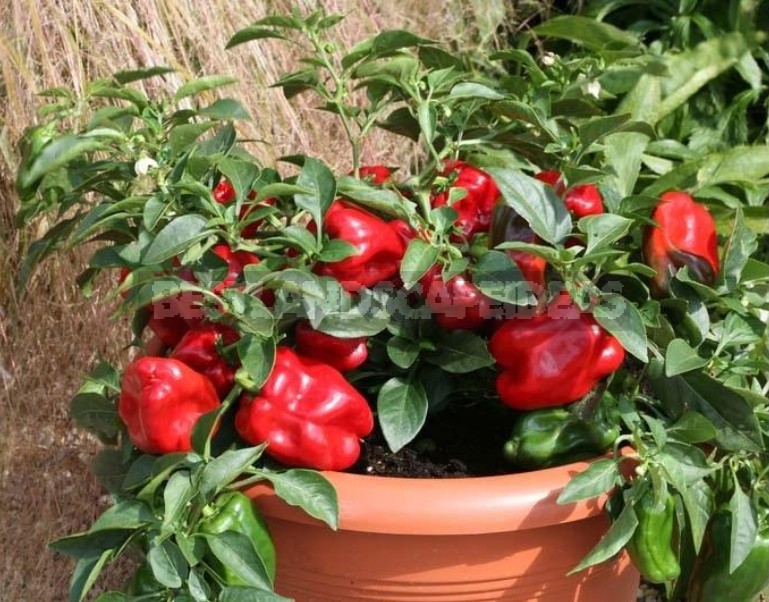 Varieties and hybrids of sweet pepper, including for home cultivation, have been bred a lot in our time. But you should choose early-maturing compact varieties with small fruits.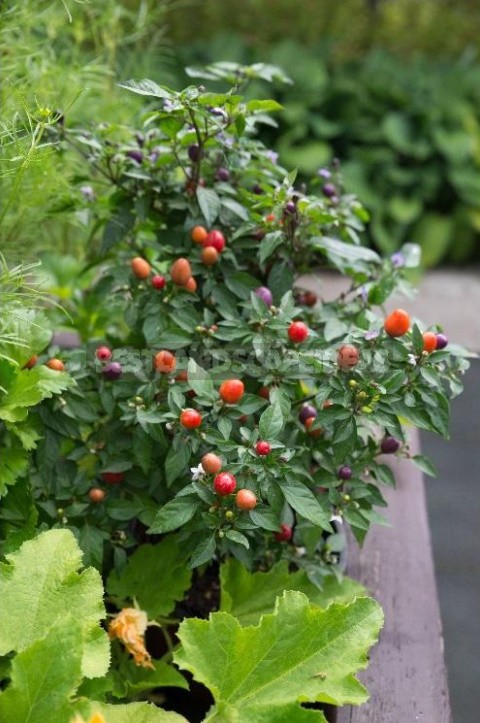 Hot peppers are very decorative. Their piquant fruits can be successfully used in cooking. For growing on a windowsill, loggia or balcony, early-maturing compact varieties are suitable. In the 'Mexican' variety, the fruits change color from yellow to purple to bright red at full biological maturity in varying degrees of ripeness. The period from germination to fruit collection is 78-90 days.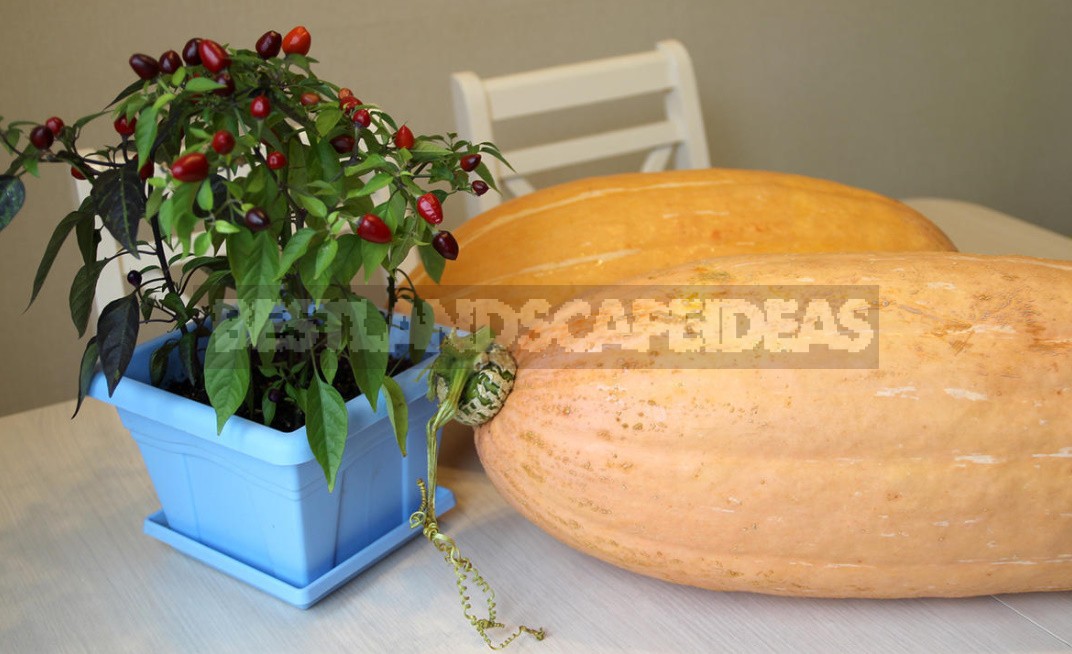 Eggplants
At home, early-maturing compact varieties of eggplant grow and bear excellent fruit, which reach a height of only 45 cm, pours a lot of cute egg-shaped fruits in a stripe, weighing up to 80 g.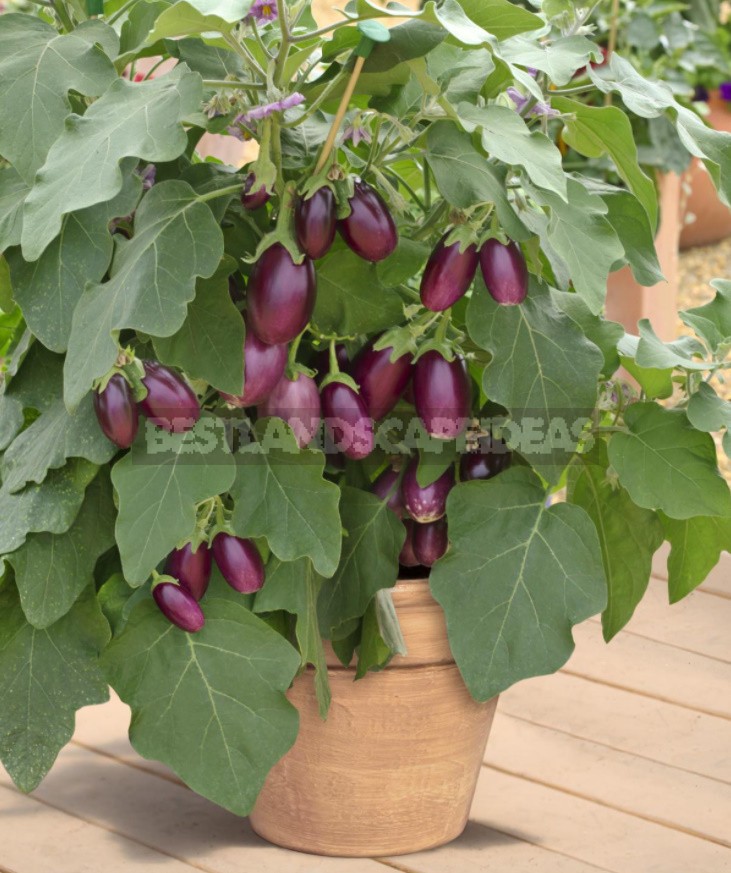 Cucumbers
for a home garden are suitable only for parthenocarpic varieties and hybrids. Otherwise, they are also called self-pollinated, but this is not quite true, it is more correct to say-do not require pollination. Of course, we do not consider bee-pollinated plants at all.
Cucumbers for the window sill should be unpretentious, resistant to dry air, preferably compact. It is also very important that they grow without problems under the phytolamp, since this culture is very sensitive to artificial additional illumination — in some varieties, the leaves may become covered with necrosis, so the reaction to phytolight is manifested.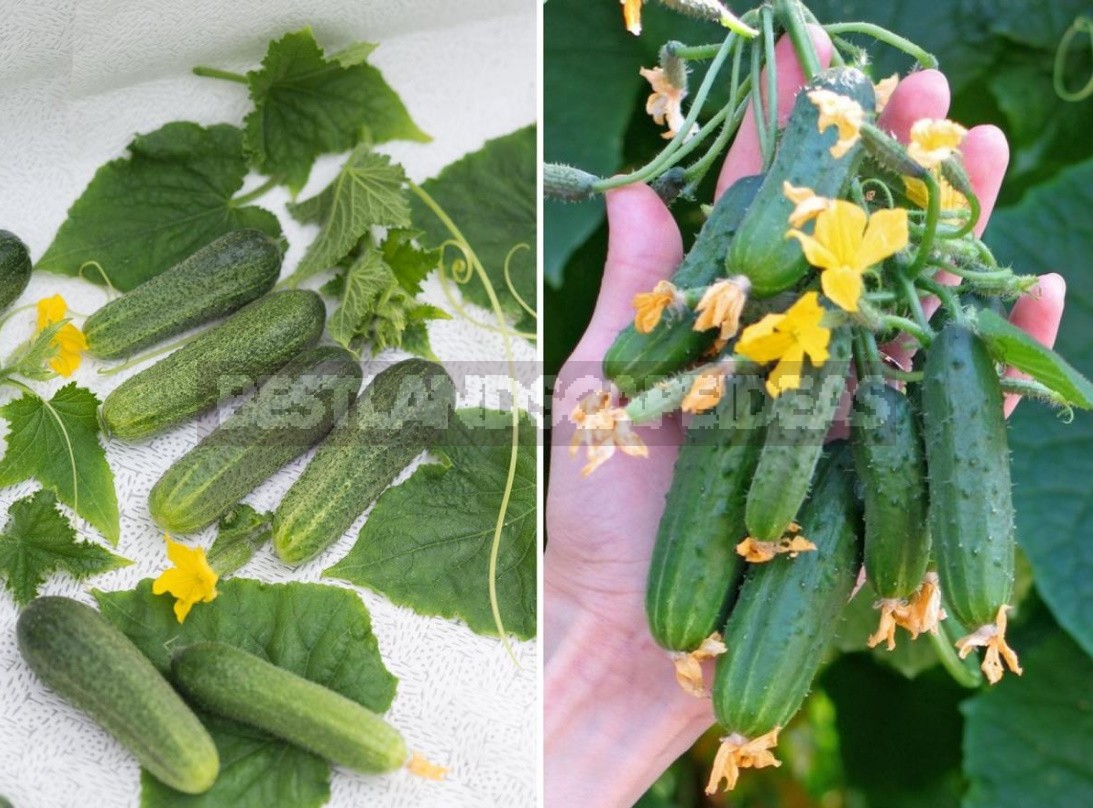 Don't be afraid to experiment and grow vegetables at home, this is a very exciting activity! With us, you can harvest tomatoes, peppers, and even eggplants from an ordinary windowsill. Berry lovers will learn how to grow strawberries on the windowsill. We will tell real gourmets how to plant aromatic herbs. And of course, we will not ignore the vitamin micro-greens.