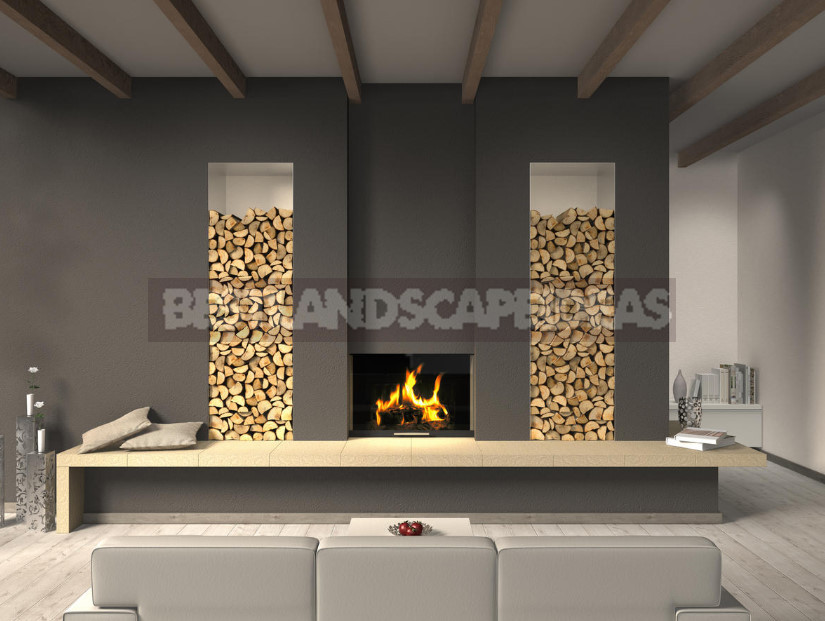 Why the need for firewood? What a stupid question, you say. Of course, the wood needed to heat the stove or fireplace in the cold. Their role in a country house especially practical, and seldom to whom comes to mind to consider firewood as an element of an interior. And in vain, by the way. Here, judge for yourself…
If your rural home has a fireplace, so you somewhere to store the firewood for him. Of course, you can limit yourself to a small stand — one armful of logs. And you can provide a niche for wood next to the fireplace-convenient, practical and … beautiful!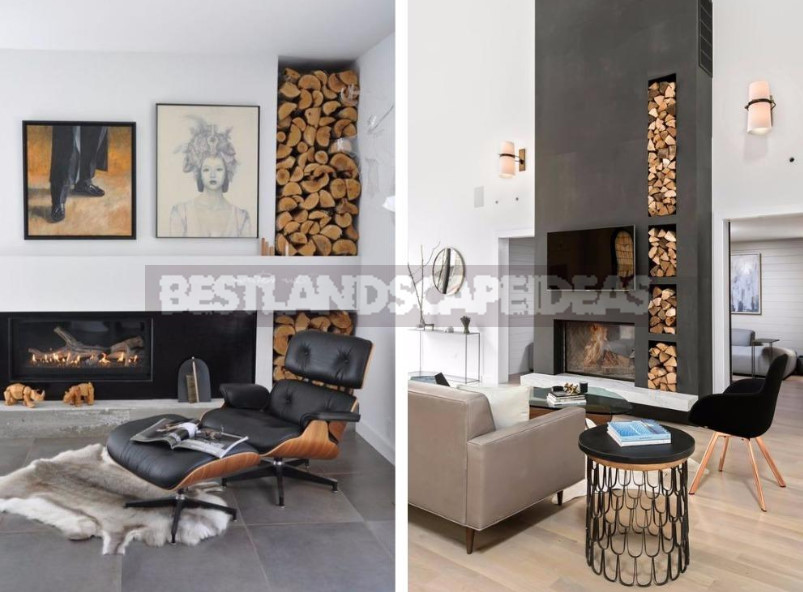 Fans of country style, lovers of rustic antiquity, connoisseurs of natural materials in the interior to find a good place to store firewood in your country home will be even easier — because in such an interior they fit just perfect.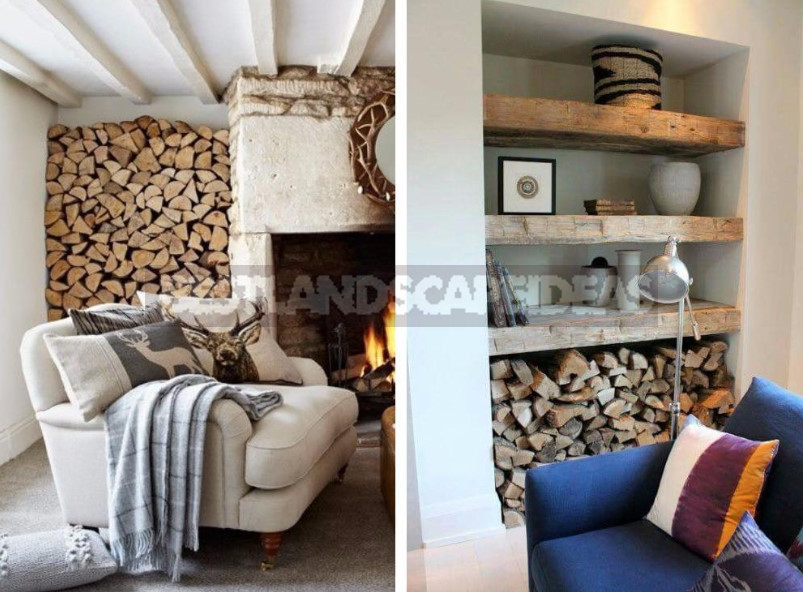 Some even specially imitate a woodpile, finishing with wood cuts walls or doors of wall cabinets, chests of drawers, bedside tables — so why not use real wood as an element of decor? Niche for firewood, which serves as furniture at the same time-a real highlight of the interior. And space-saving.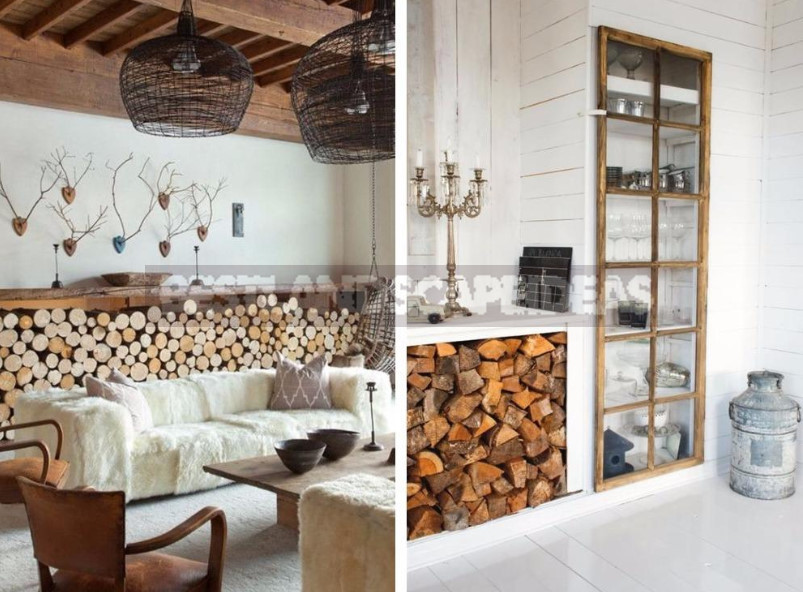 Various kinds of modular designs allow you to sort the wood by size. And it is more convenient to use such stocks than to extract logs from a large array.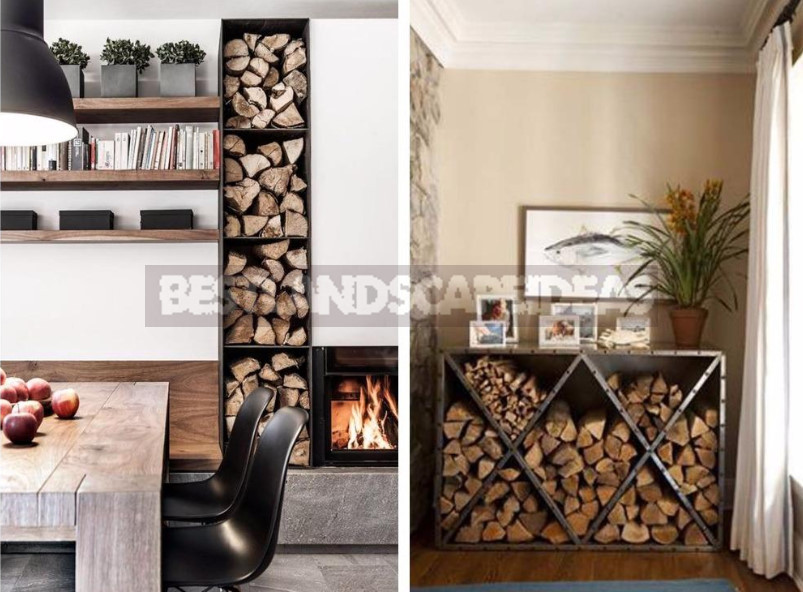 And if you also play with the form … the Circle is a symbol of perfection and harmony, with which you willingly agree, looking at the following photos: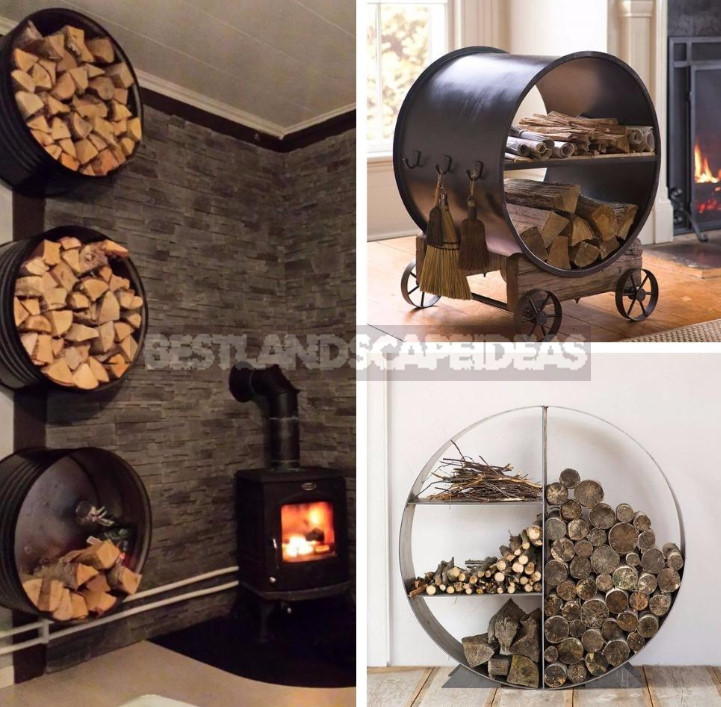 And in General, a standard approach is welcomed! How do you like these, for example, shelves for firewood?
Compact, unusual … and in the summer, when wood is not needed, these designs can be used for various household items.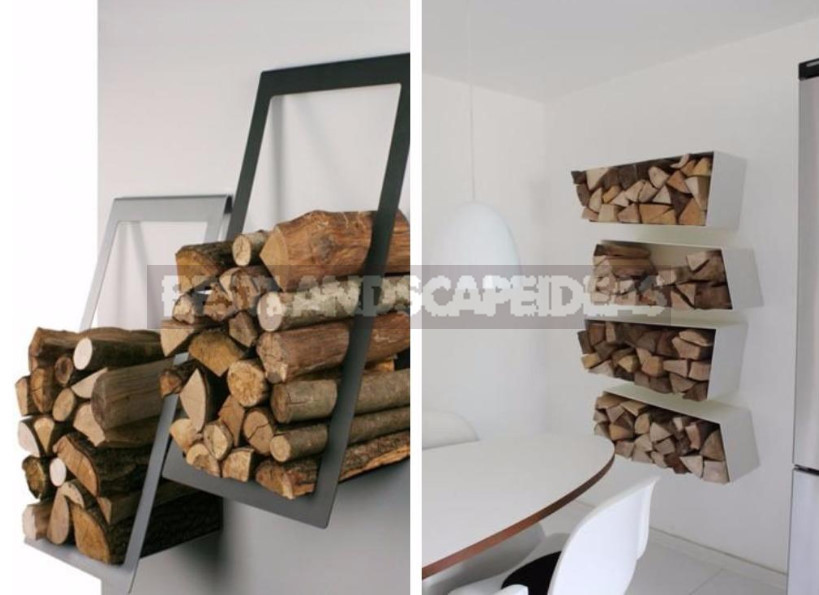 If you can not decide on a place for firewood in the house-make a stand on wheels and experiment! It can be put to the wall or used as a screen, for example. The main thing is to take care of the stability of the structure to avoid unpleasant accidents.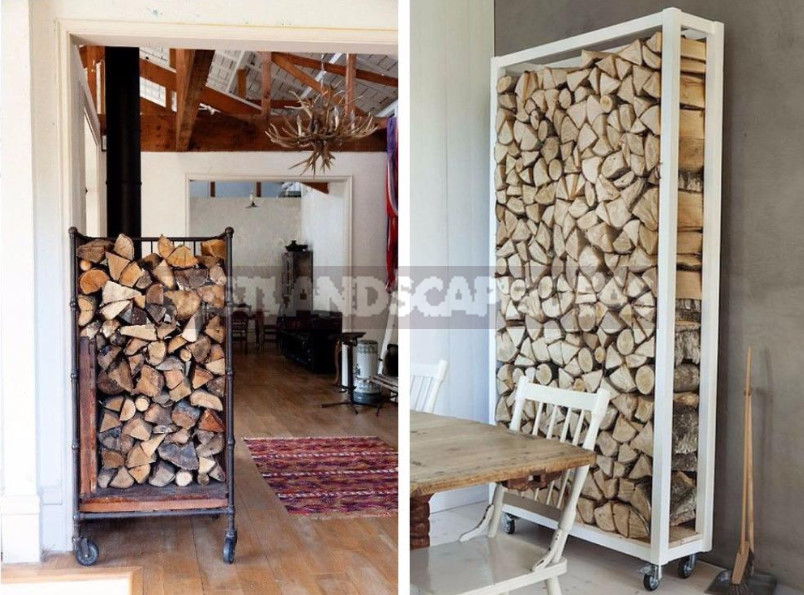 In General, if the place in the house is not so much, and have a supply of firewood at hand want, it is better to give preference to vertical structures. Floor and wall, mobile and stationary-ideas are for every taste, for any interior.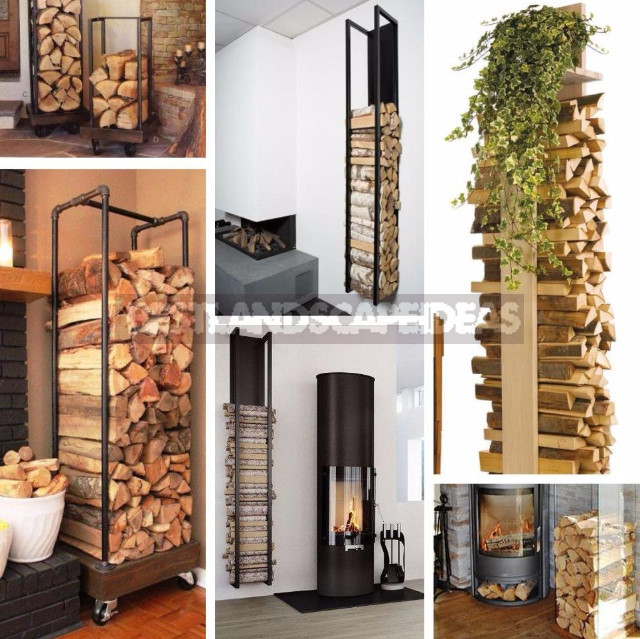 Well, if the area allows-perhaps it is necessary to build a solid, massive rack. Neatly folded on the wood look great.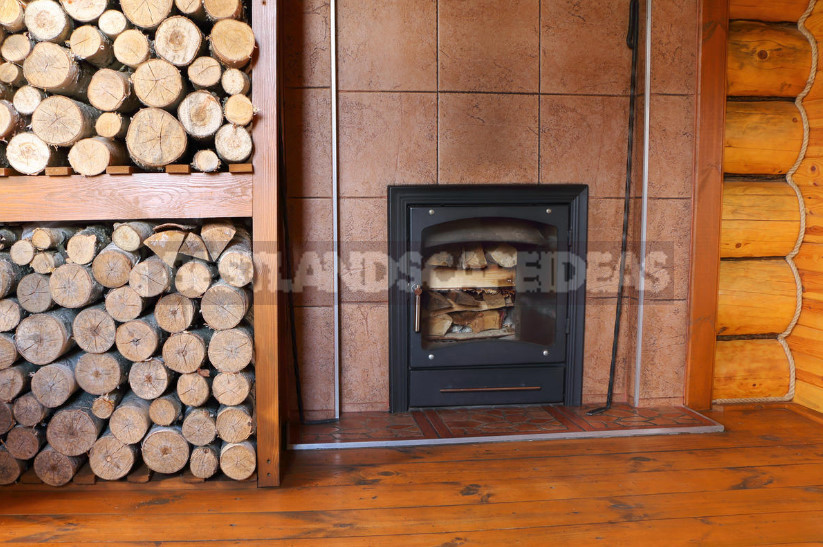 And even a fair amount of wood will not break the stylish interior, if you choose the right place to store logs.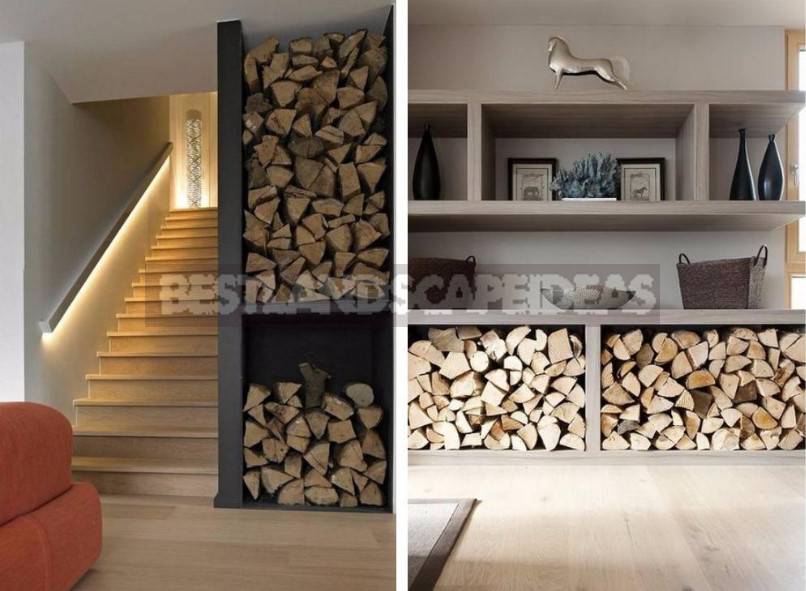 And if you want something unusual, as they say now, creative, maybe even a little crazy… well, in this case, there are ideas: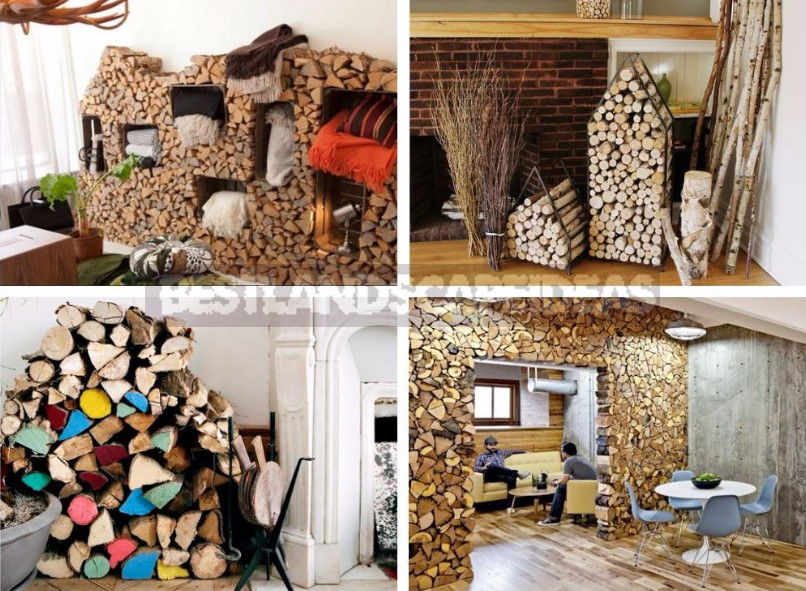 Complement the "wood" design can be unusual pieces of furniture: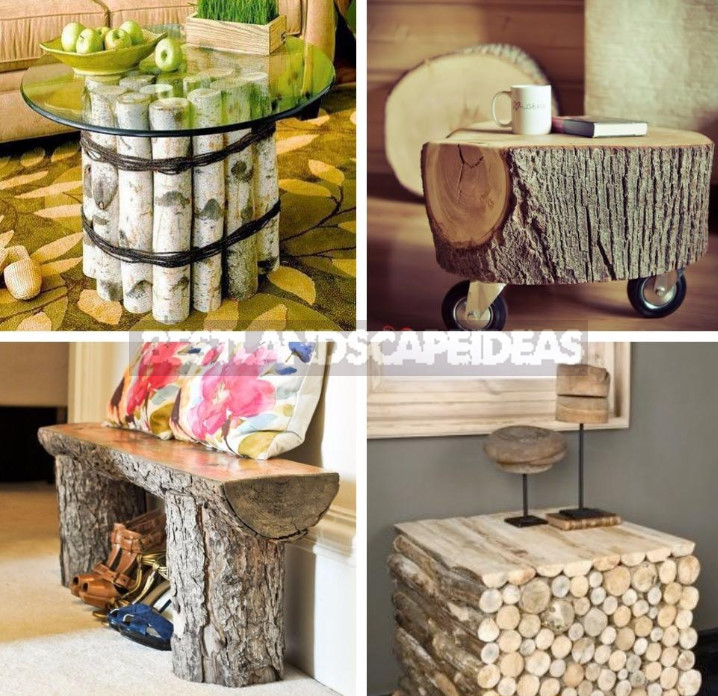 And from the birch trunks, which the wood cut did not have time, get the original screens, hangers and other useful interior details.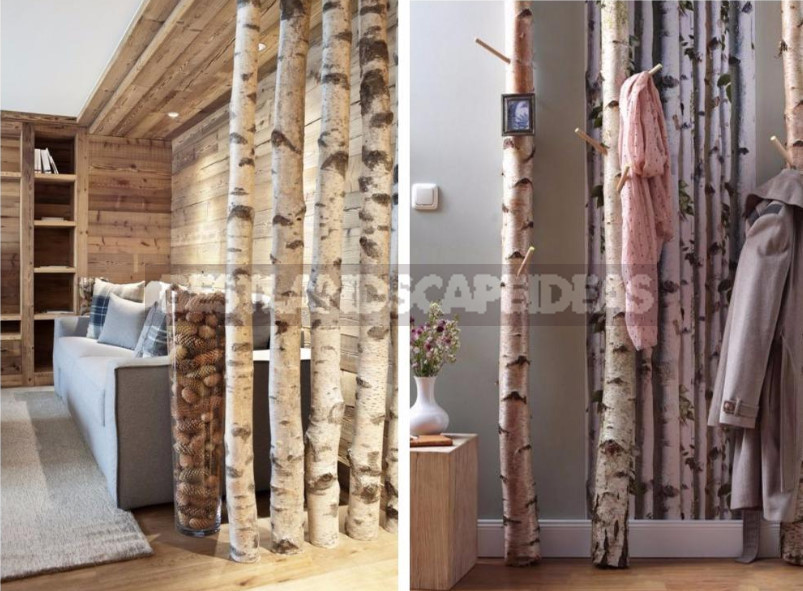 And you at the cottage wood for the stove or fireplace in the house is stored? Do you make a stock or bring exactly as much as you need for one kindling? Do you consider firewood as an element of decor or treat it as an exclusively utilitarian object? And what do you think about the use of wood in the interior?