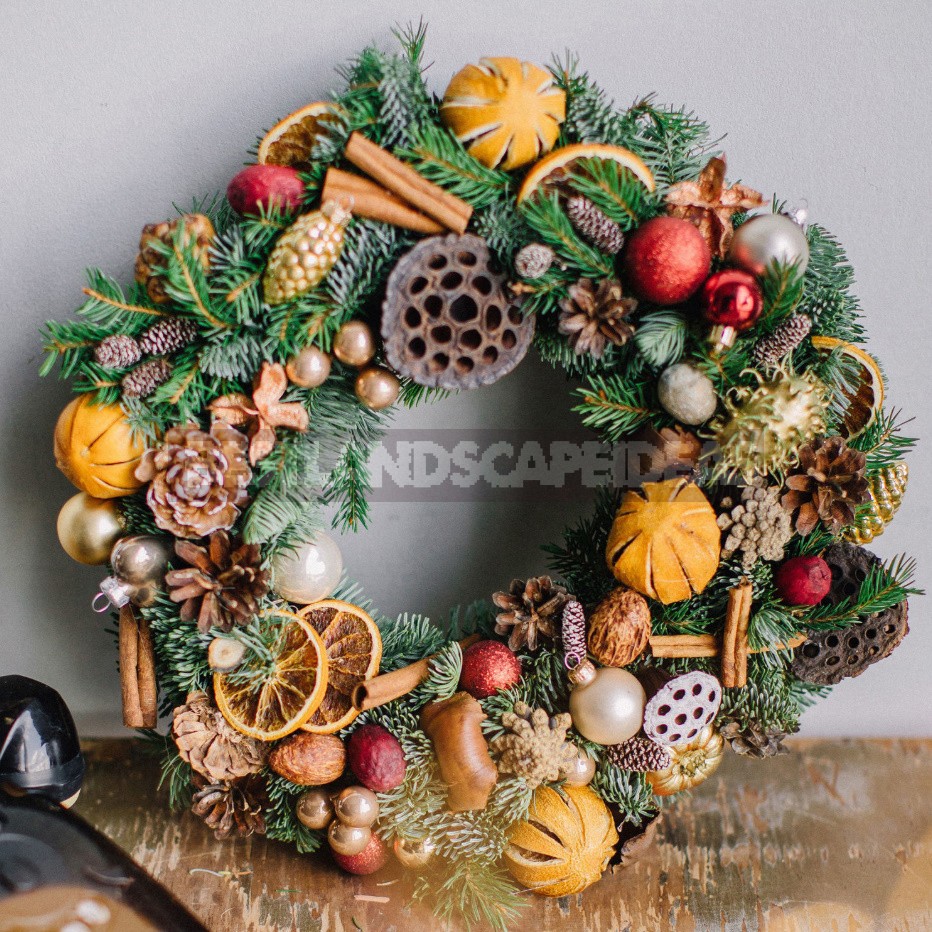 Those who are interested in new year and Christmas traditions, probably know that the first Christmas wreath was an analogue of the advent calendar. It was made so that children could conveniently count the days remaining before the holiday by the number of candles. And it was just a brilliant idea. And ideas are good because they give rise to new ideas. Especially if creative people are involved. They can't just use someone else's invention. They certainly need to adapt, edit, or modify it-and often beyond recognition. And with the wreaths. What they don't make them out of! And still there is an enthusiast who will come up with another option-a new, unbroken and fun. It is not necessarily difficult to perform. Here are a few types of Christmas wreaths, which are not that candles – and needles are not left. But that's what they won me over. I share my findings:
The first option, frozen
Any natural materials are suitable for it – in our case, these are lanterns of physalis and spruce branches, and you will also need water and a baking dish "Savarin" (Savarin is a traditional French pie in the form of a ring of yeast dough).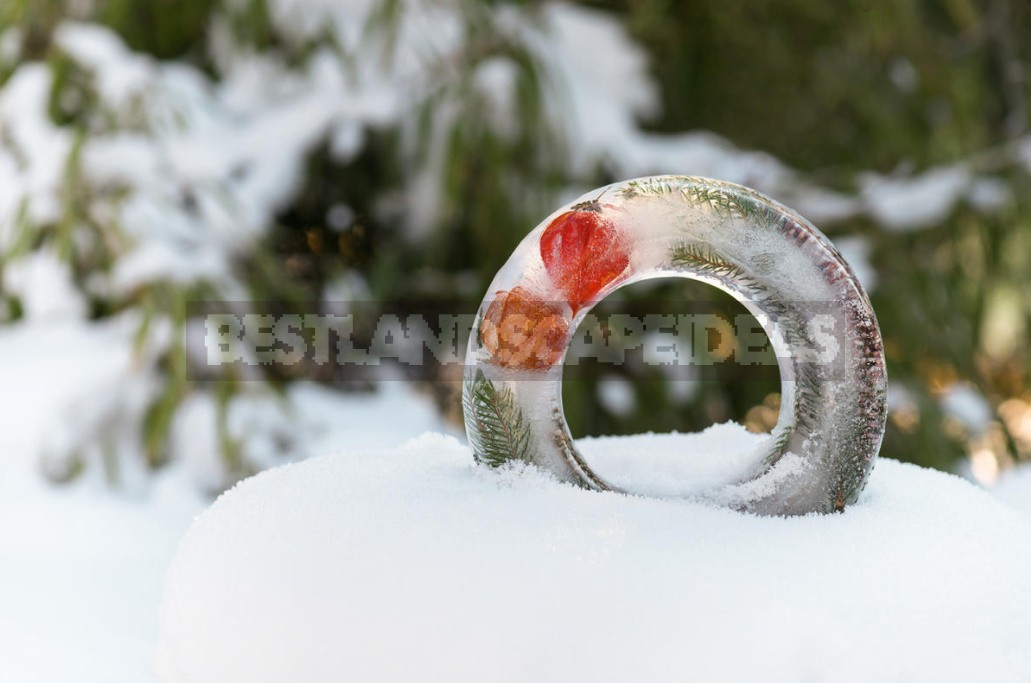 We lay out decorative elements in the form, fill them with water – and in the cold (in our southern case – in the freezer, and then if the place allows). And then to the gate. Or a tree. Filling can be anything, including useful-and a Christmas wreath, and a bird feeder.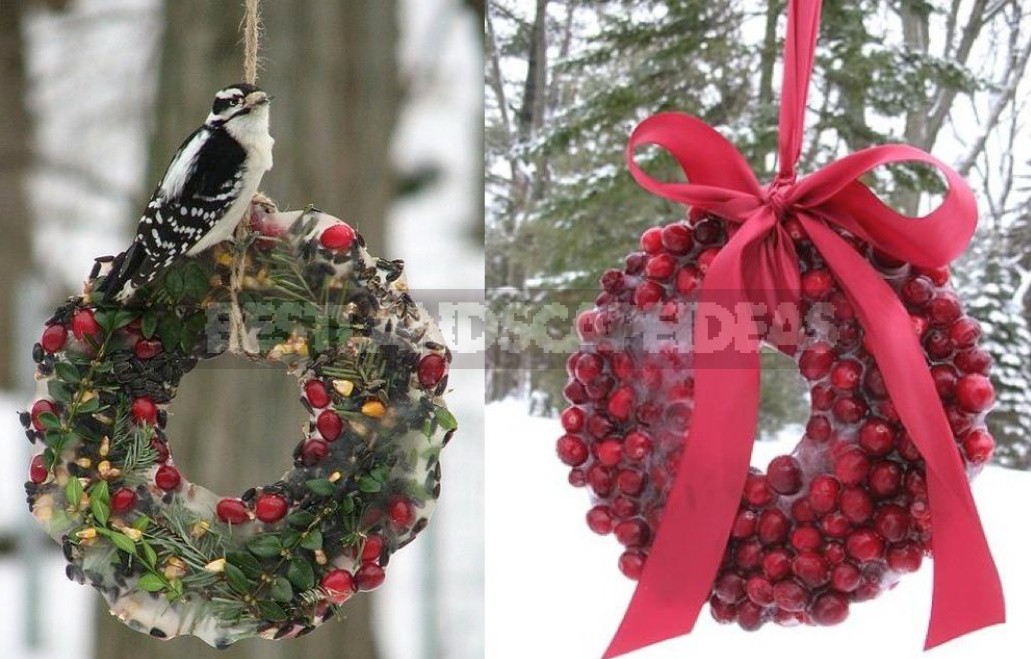 The beauty of same! And delicious.
Option two, warm and lamp
The author of this Christmas wreath, Shannon McCaffrey, bought a vintage garland at a sale that has long since burned out. And for some reason I kept it for 4 years. Then I realized why.
You will need:
a piece of cylindrical insulation or sealing harness made of foamed polyethylene
a lot of old light bulbs (and multi-colored heat-resistant paints, if your light bulbs are plain, and you want to make a bright wreath)
glue gun
garland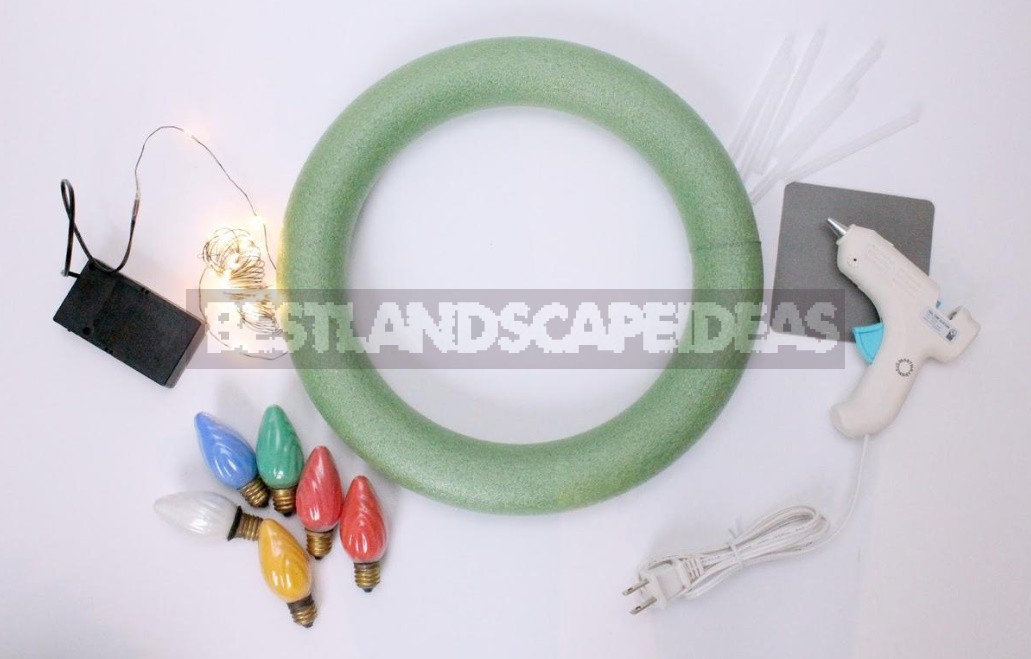 If the wreath will decorate the front door, it is better to take a mobile garland, on batteries-as in the photo. Well, if you hang it on the wall, you get this charming night light: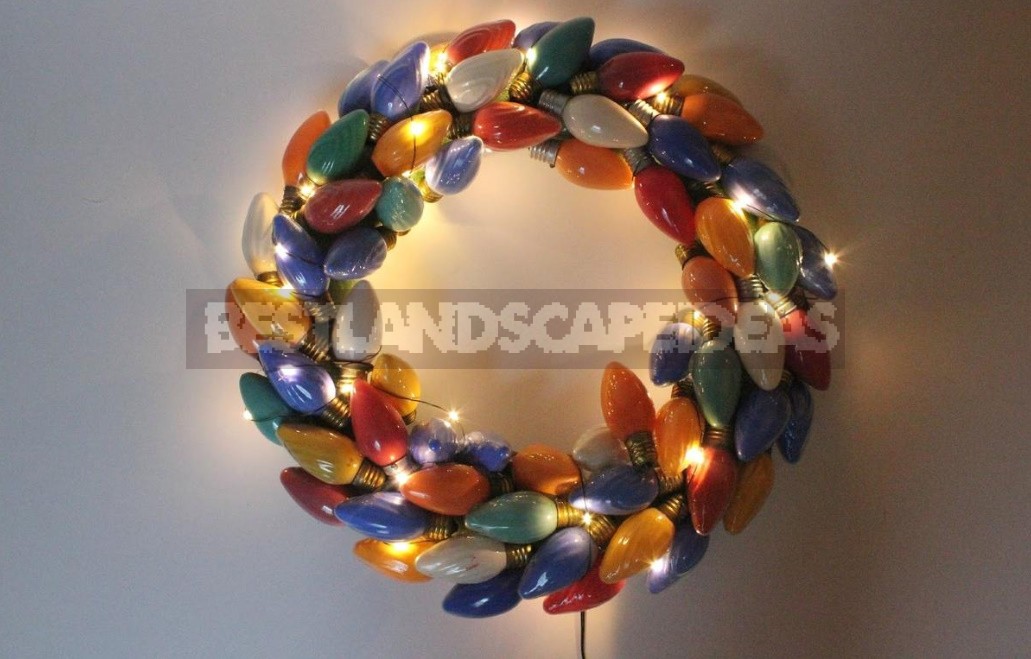 Then you can use the most ordinary garland that works from the network.
Option three, post-holiday
If you also collect wine corks just in case, then know that you can compose not only stands for hot and similar things, but also such a simple and clear door decor.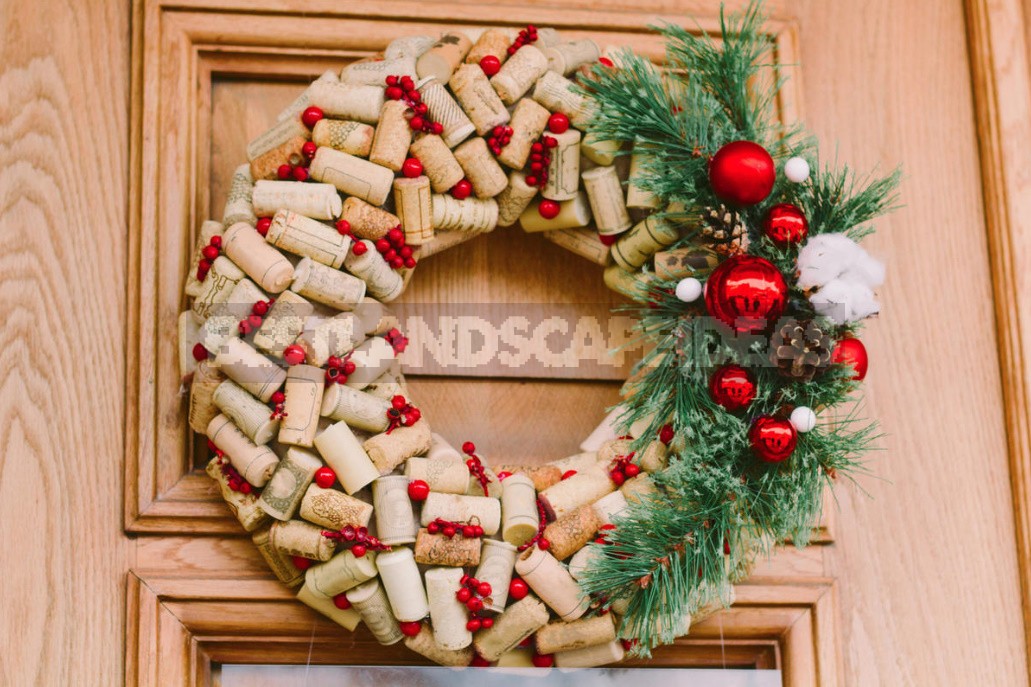 Or a similar case – when from childhood I collected caps from beer bottles and at some point I realized that there was no place to store them, and sentimentality does not allow me to throw them away.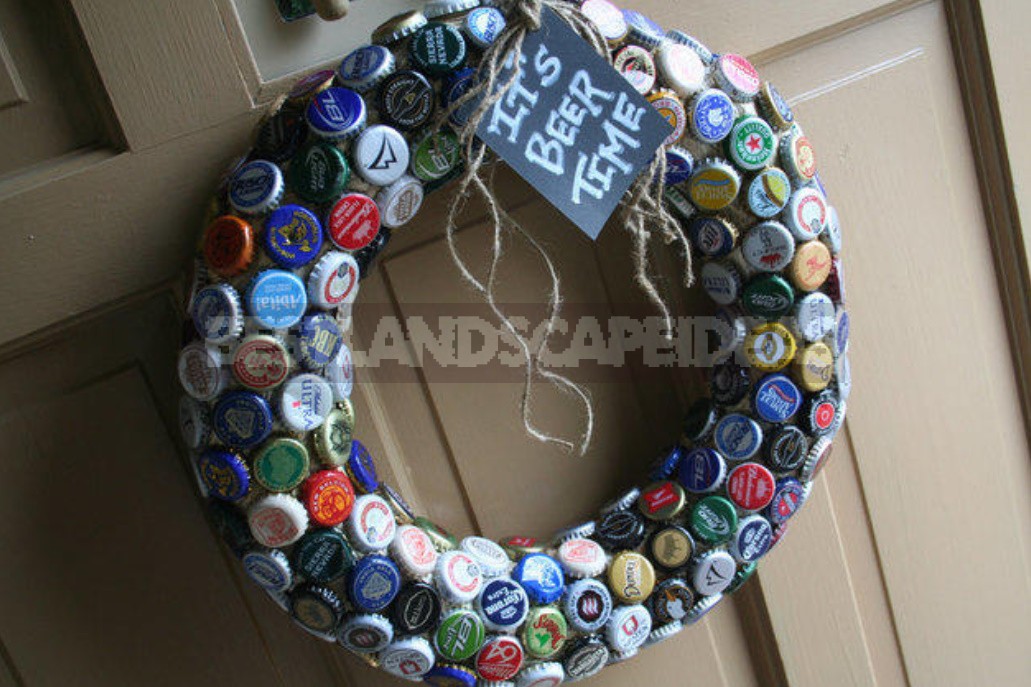 Well, the third modification of this non-alcoholic series-cocktail umbrella: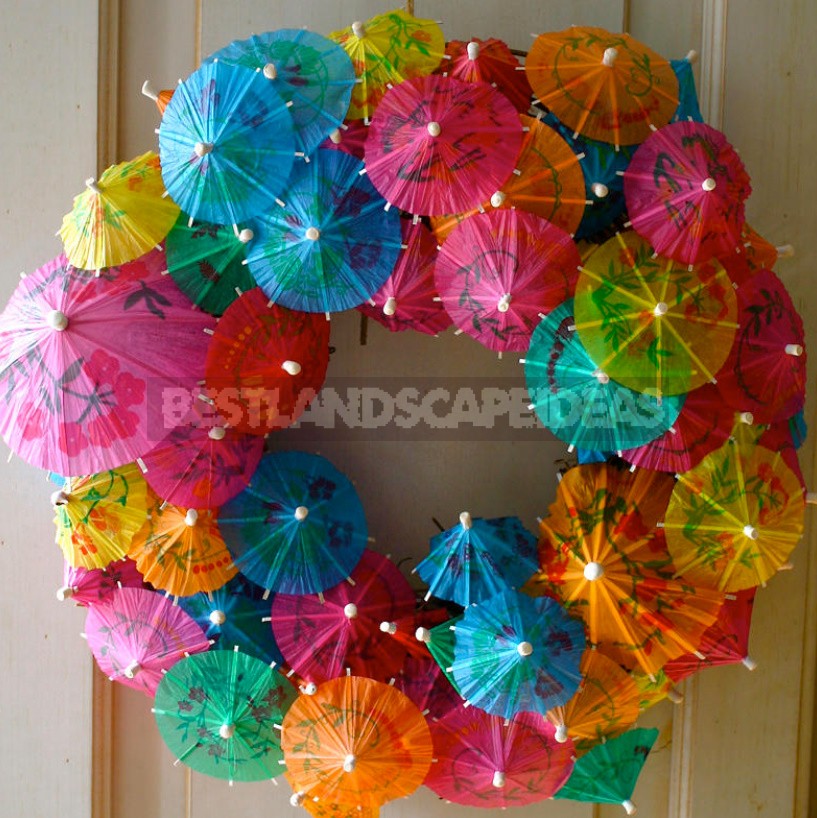 The fourth option, delicious
A package of puff pastry, a bright berry filling – and children will start counting minutes instead of days.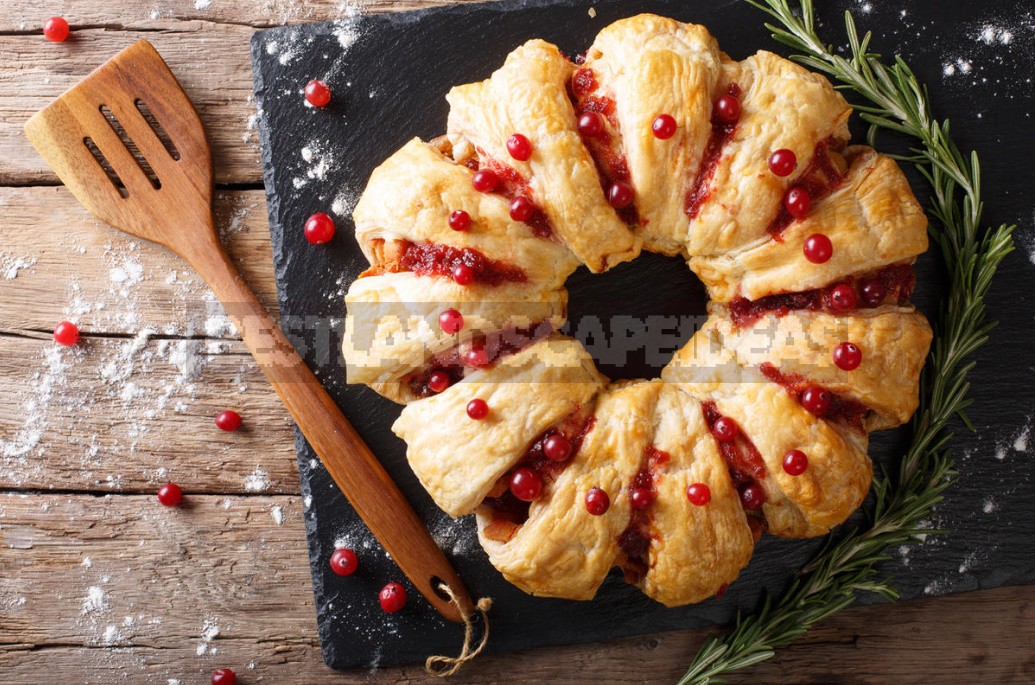 A wreath can be made from cookies, and if the dough is finished, then the molds will also work.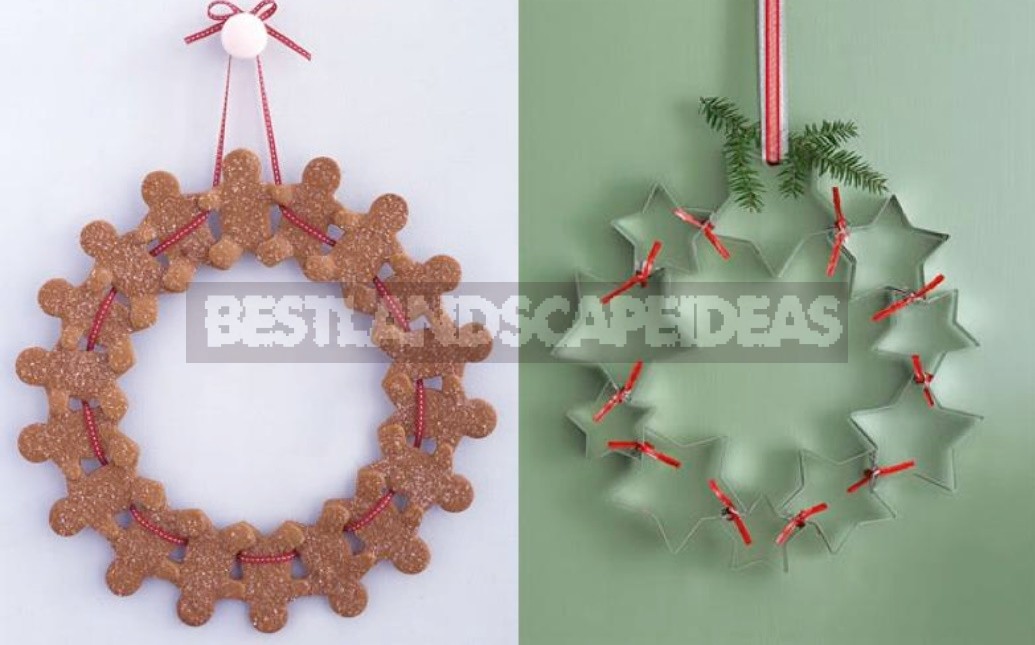 And how do you like this snack bar – made of Basil, cherry tomatoes and mozzarella?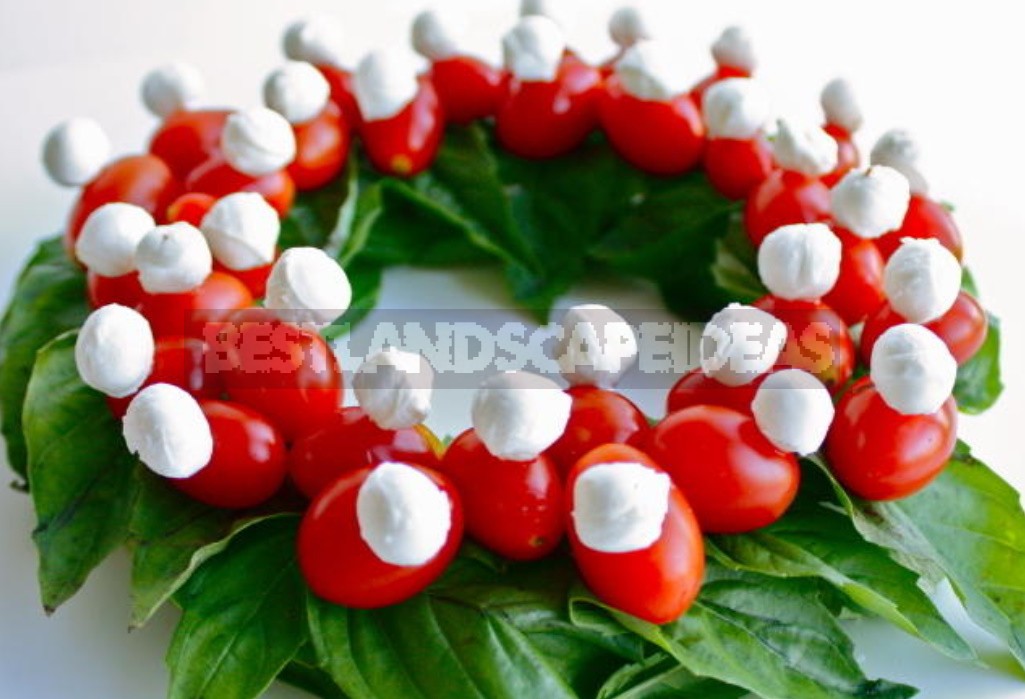 Recipes can be unimaginably many. But this is a topic for a separate selection, so go ahead.
The fifth option, vegetable
The most favorite and almost inexhaustible source of inspiration. Here, for some reason, I particularly liked the Mediterranean and Central Asian versions of the tailless versions: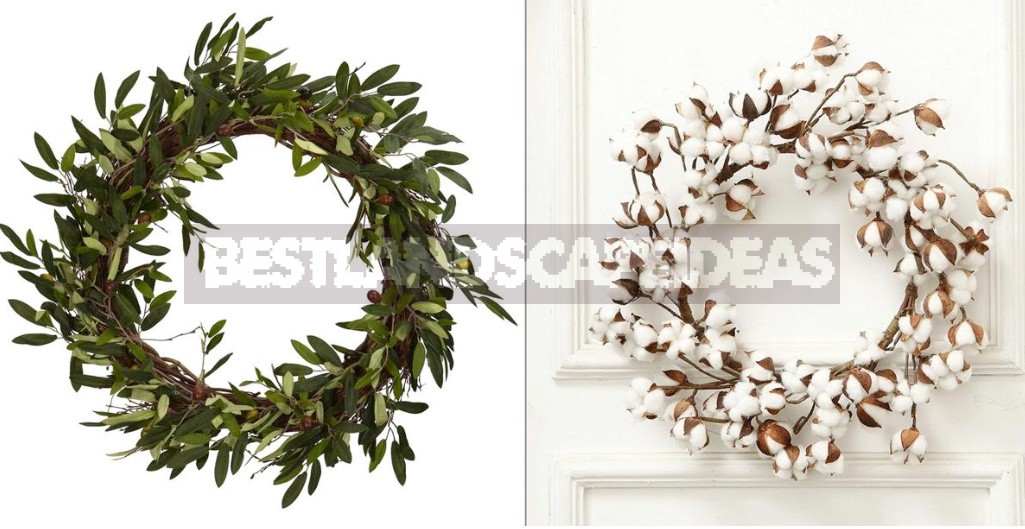 "Chilean" wreath. Bright, sharp, defiantly beautiful: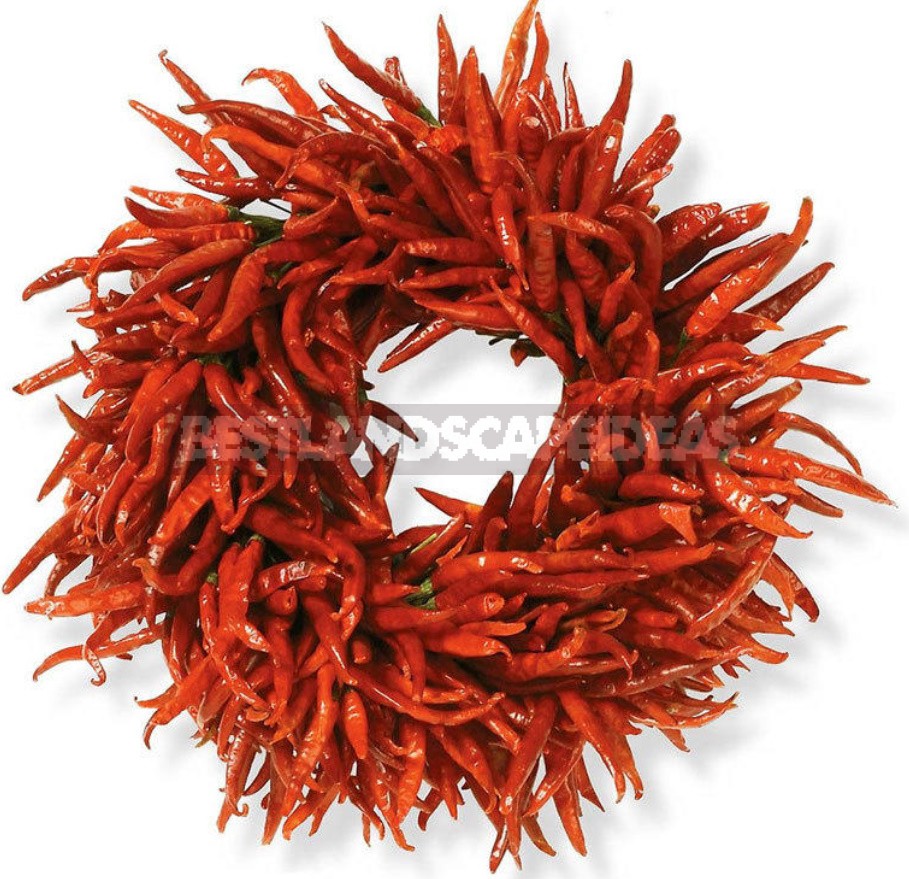 And here are some beauties from Brussels sprouts and blueberry: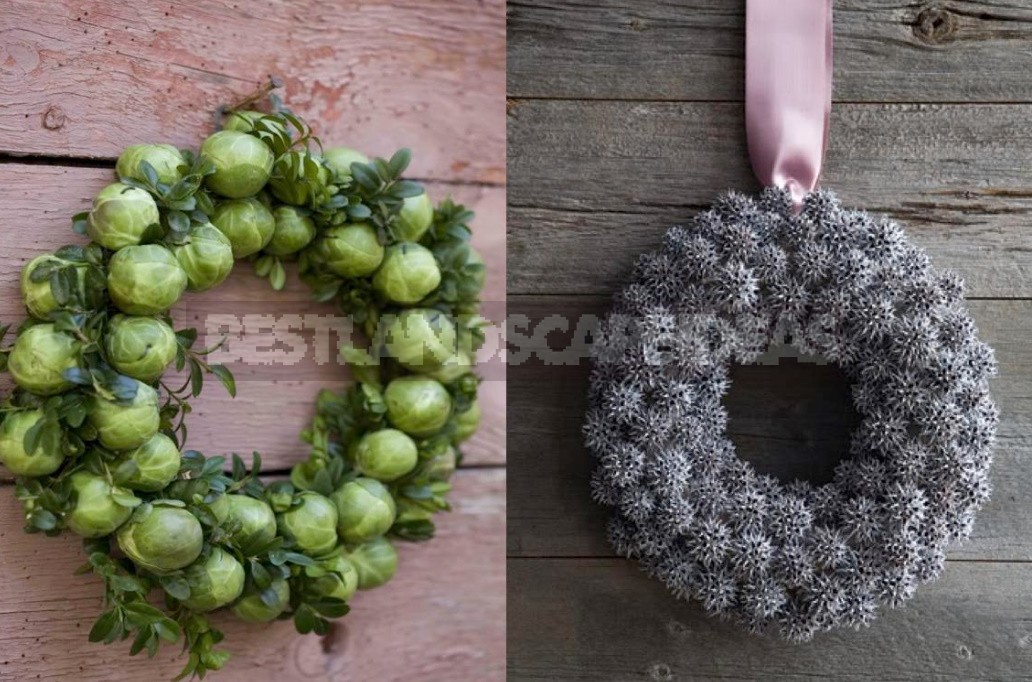 The sixth option, fantasy
The material for creativity can be anything that comes to mind and in the boxes-boxes there are: nuts, shells, candy, popcorn and cinnamon sticks, marshmallow marshmallows and candied fruit, pieces of felt, spikelets, paper bags, balloons, bells and bells…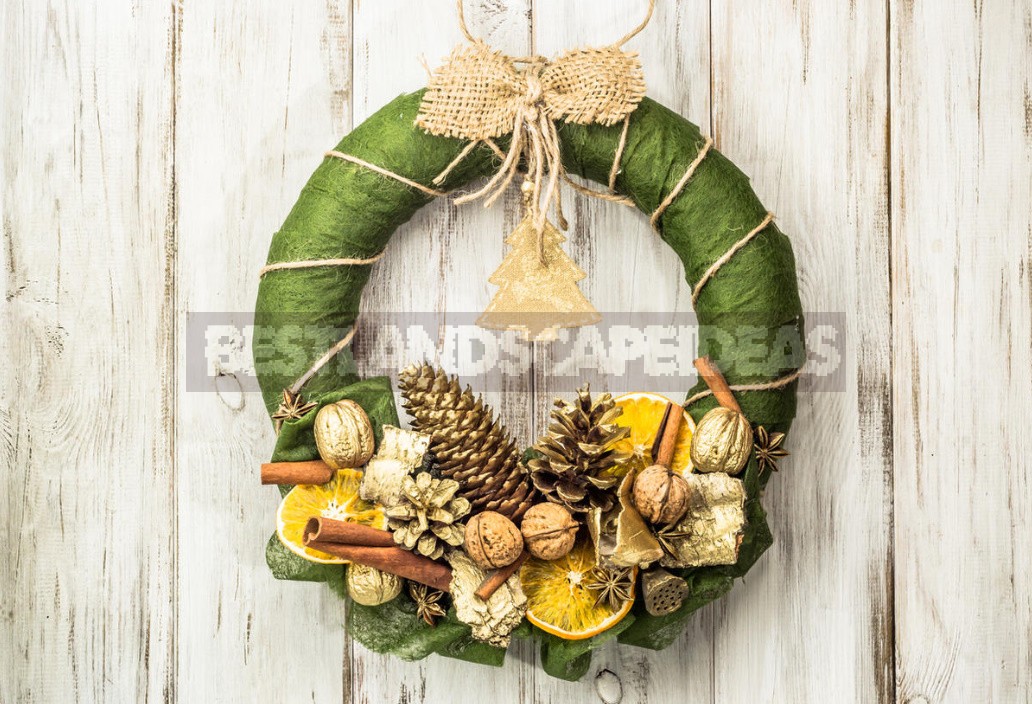 In the course of going and gears and old keys, and memory modules, and other mechanical and computer stuff.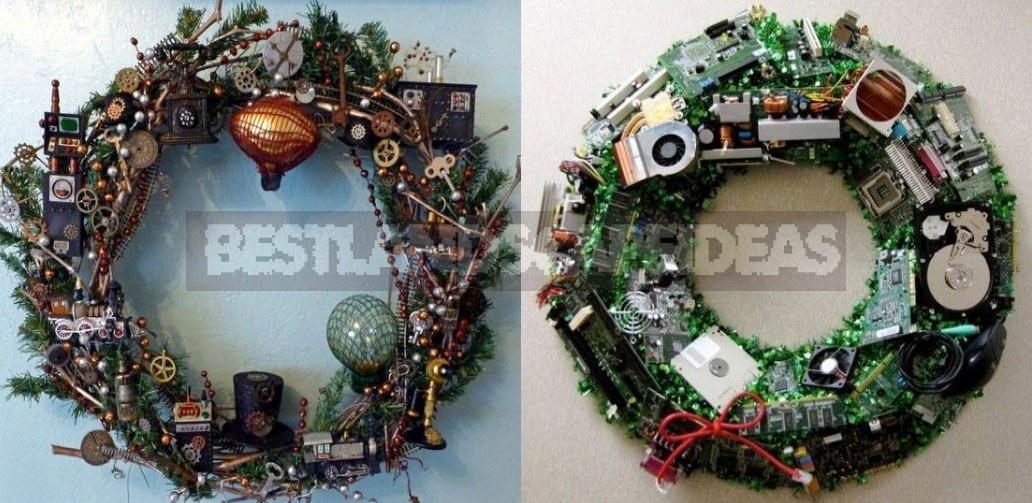 The main thing is to choose them correctly by color and texture. And also-to distribute the elements of the wreath so that they look harmonious, even if in fact there is complete chaos. Improvising!