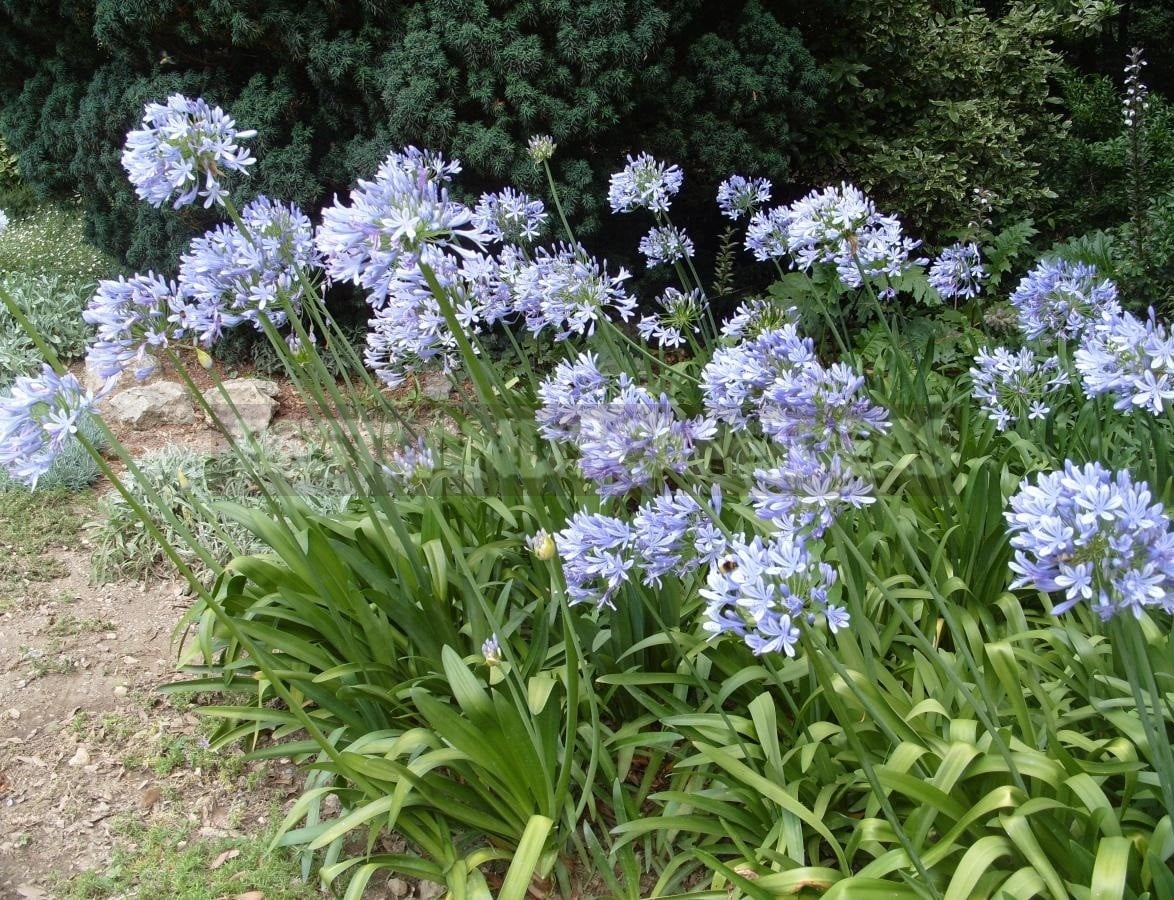 A small genus of agapanthus from the family alliaceae / liliaceae has 10 species. It is a rhizomatous onion relatives noo in contrast, the agapanthus have no sharp specific smell. In culture, the most common agapanthus africanus.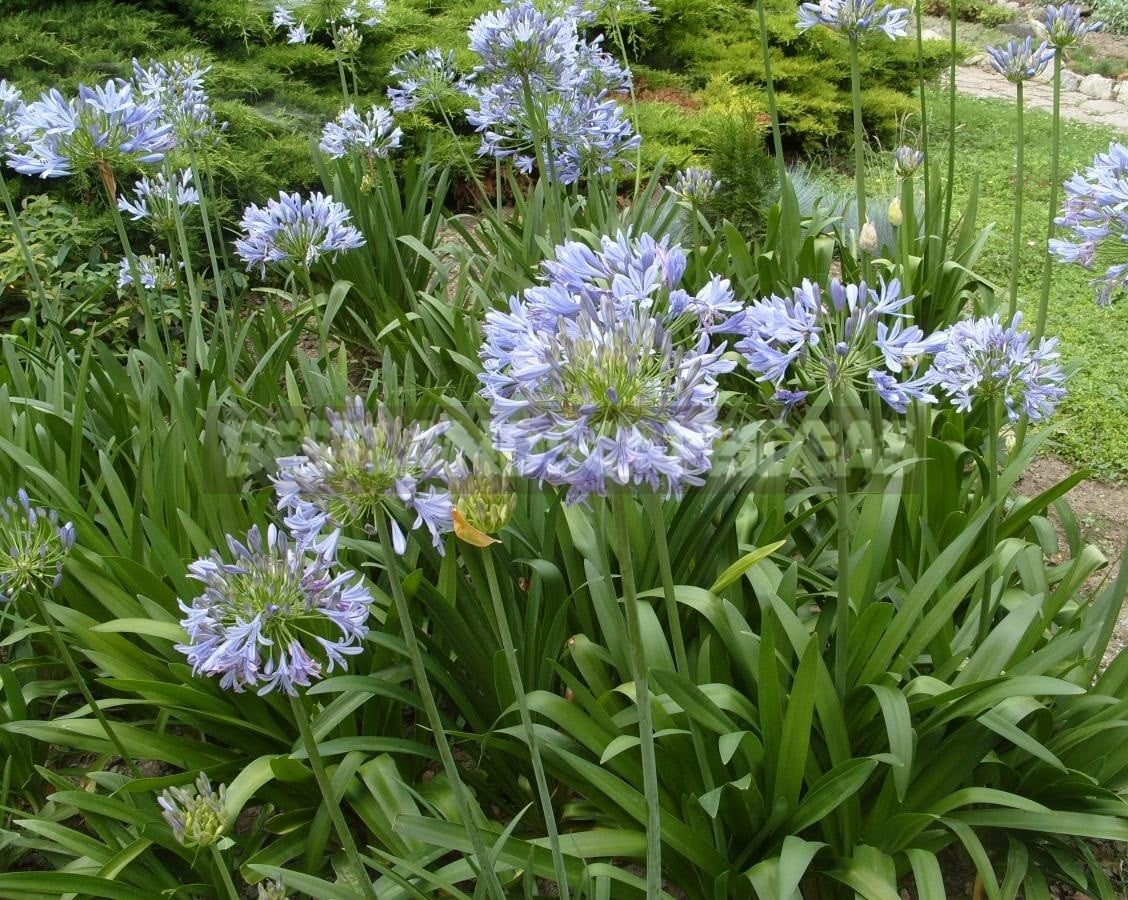 Homeland agapanthus african is South Africa (North, West East coast), where it grows on the rocky slopes of the mountains. The adaptability of agapanthus to the cool climate of the highlands with night drops in air temperature allowed the plant to winter in Europe with a light cover.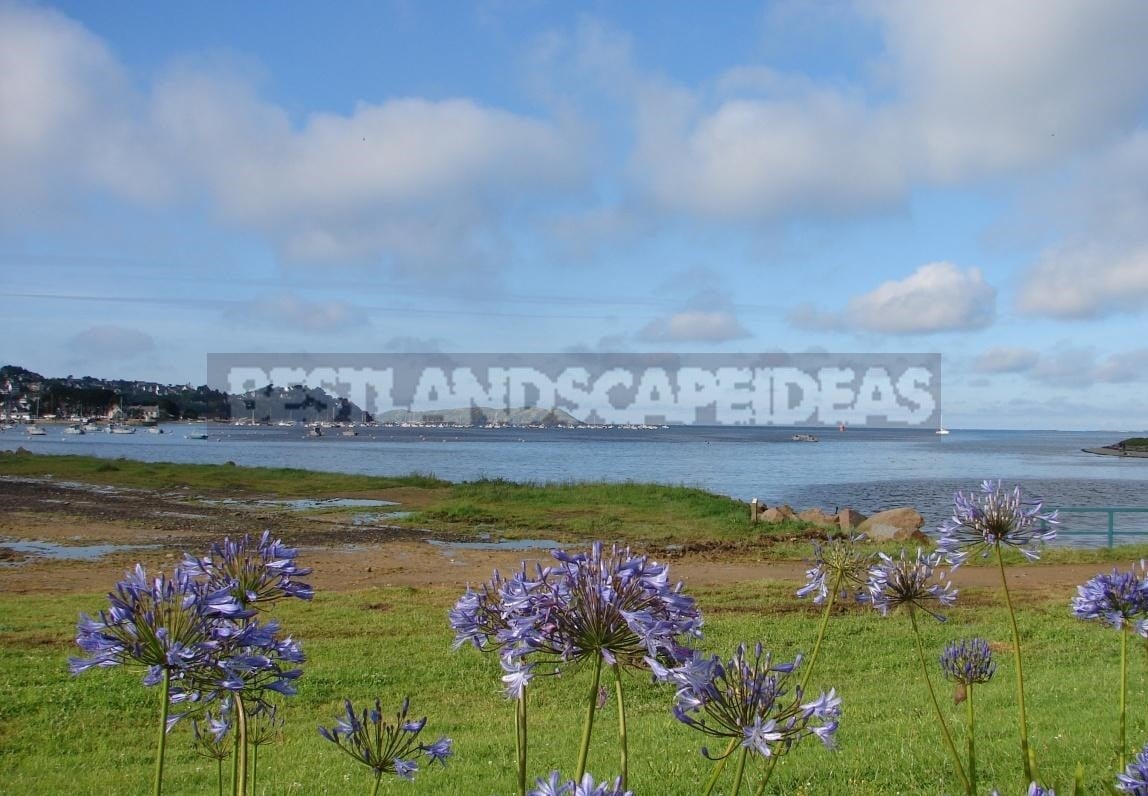 Due to its decorative and unpretentious, it is firmly included in the range of the most beautiful garden plants.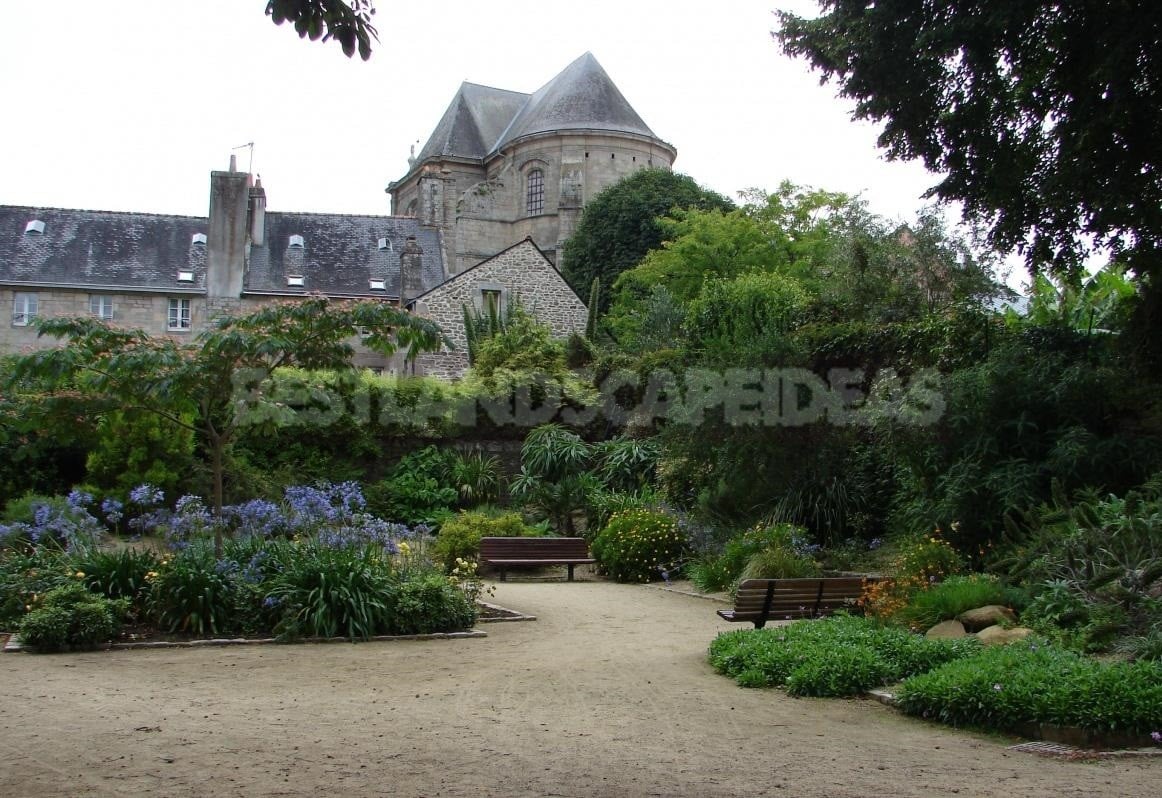 This is an evergreen perennial height of 60-90 cm with the remaining winter dark green ribbon-shaped leaves up to 30-35 cm. natural species can withstand temperatures down to -0°C. however, currently bred more frost-resistant varieties that can withstand a decrease to -15°C. flowers funnel-shaped, rich blue, 2.5 – 5 cm long, collected in round umbrellas, 15-30 cm in diameter; bloom from mid-summer to late autumn.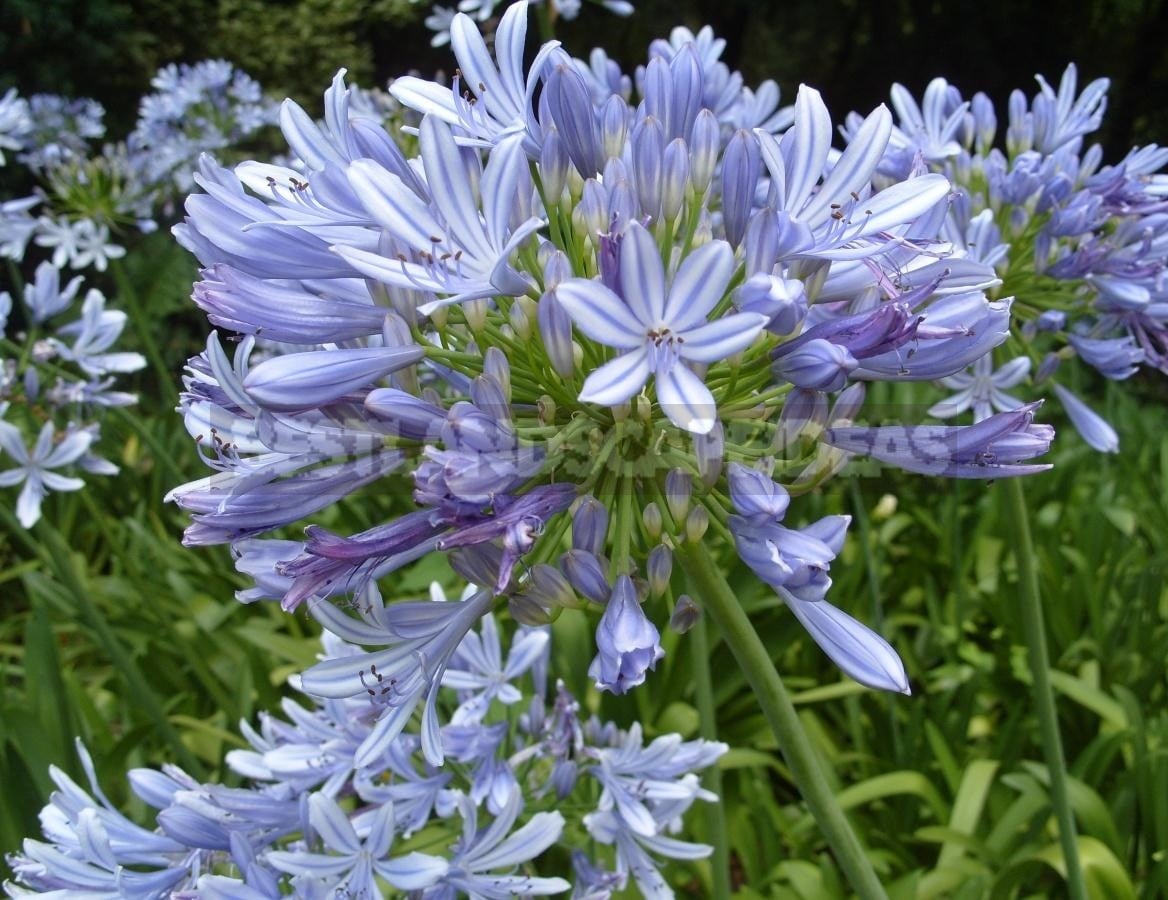 The flower stalks of agapanthus are up to 70 cm majestically tower over the leaves.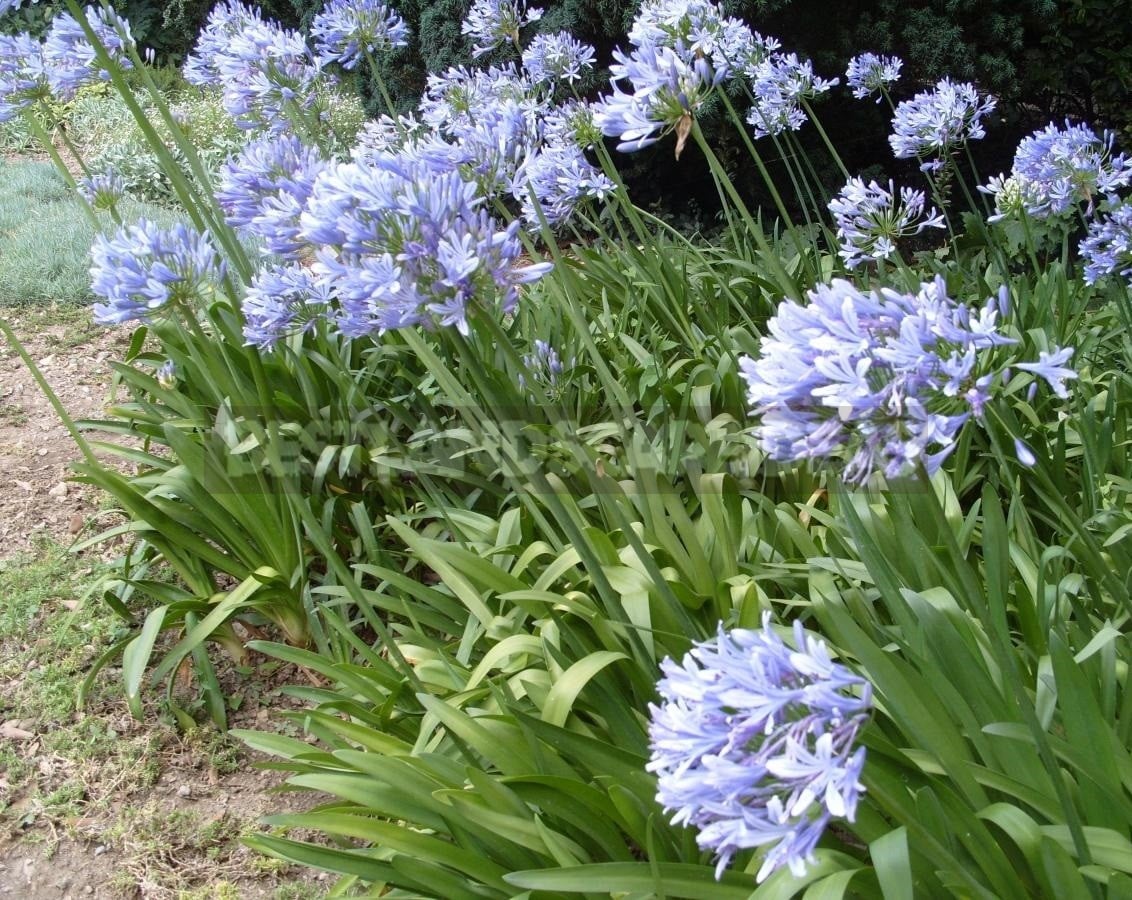 Beautiful agapanthus in group plantings in rocky gardens. In addition, potted plants will decorate the summer terrace, the entrance to the house. Vases for it should be selected spacious, it quickly grows to 45 cm in the Winter they are entered into an ice-free room.
Variety agapanthus 'Snowy Owl'. Height 1.2 m. grows up to 60 cm can Withstand temperatures down to -15°C.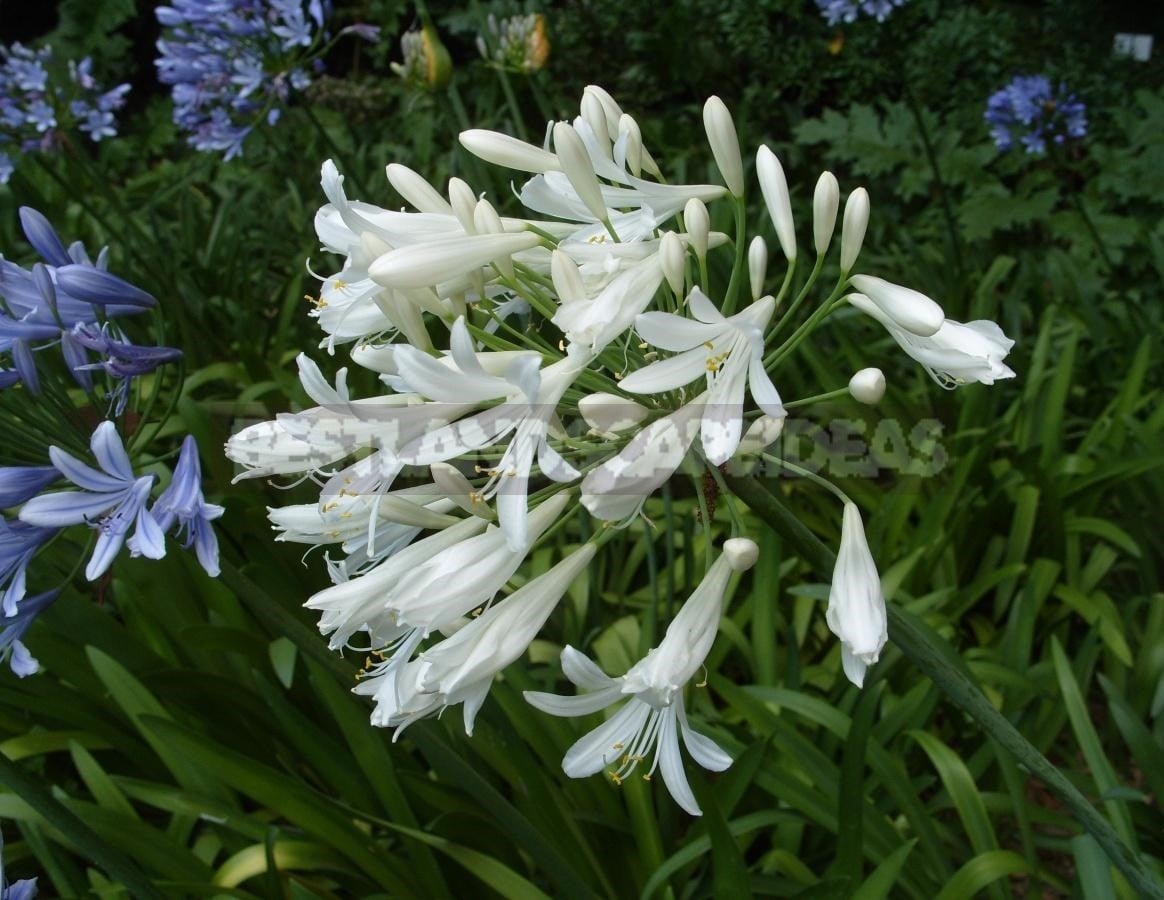 Agapanthus is propagated by dividing the overgrown Bush, 1 in every 5 years. To soils it is not demanding, but it grows better on loose, light, slightly acidic.