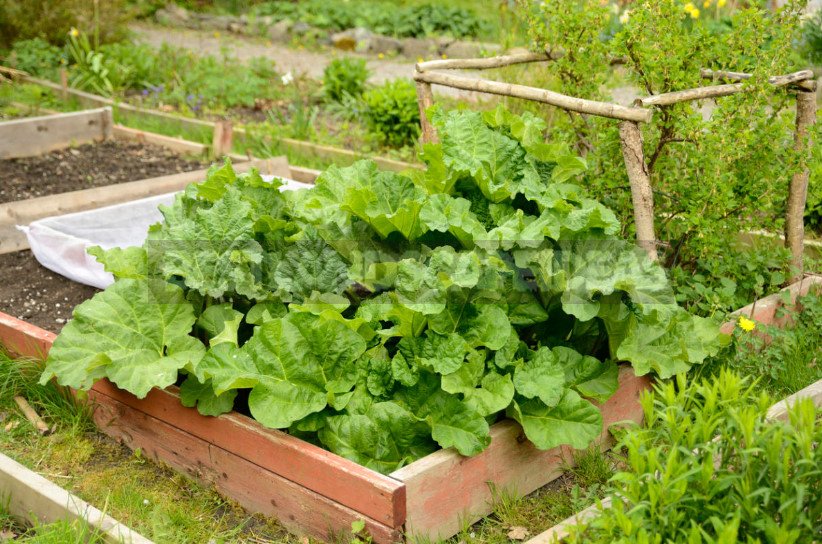 Perennial vegetable crops are very popular among summer residents. Once planted in the garden, these plants continue to delight us for many years. And most of them allows you to carry out the first harvest in the spring at the earliest possible time and repeat this procedure several times per season.
However, in order for vegetable perennials to give a generous harvest every year, in the autumn it is necessary to take care of strengthening their health and help them properly prepare for the upcoming winter.
Sorrel
Sorrel stands out because it allows you to spend 4-5 cuts of greenery for the season. The last time this is done no later than mid-September to the plant had time to recover from damage and properly prepare for the winter.
Then, for each m² of beds make 30-40 g of superphosphate and 15-20 g of potassium chloride, and then mulch the aisles with humus layer 3-5 cm, covering the bare roots of plants. In dry weather, sorrel continue to be watered regularly, it is also necessary to break out the stems appearing during this period. Additional shelter for the winter, this frost-resistant perennial does not require.
Sorrel planting should be renewed every 4-5 years: after this period of time the yield decreases sharply. It can be propagated by dividing an adult Bush, but the plants obtained in this way, quickly aging.
It is better to update the sorrel plantation, sowing seeds for the winter or early spring. When winter planting seeds are sown on a pre-prepared bed in October-November after the onset of cold snap.
Rhubarb
But for such a long-term vegetable culture as rhubarb, on the contrary, preferably vegetative reproduction, which is carried out in the first half of autumn. To do this, the easiest way to warm the earth around 8-10-year-old Bush and separate from the edge of its rhizomes young shoots, which in the future will please the best growth energy.
At saplings cut off all the leaves, shorten the roots to 10-12 cm and planted in pre-prepared holes with a spacing of 60-70 cm, it is Important to remember that rhubarb is very sensitive to excess soil moisture. Therefore, preparing a bed for this culture, it is necessary to select elevated places.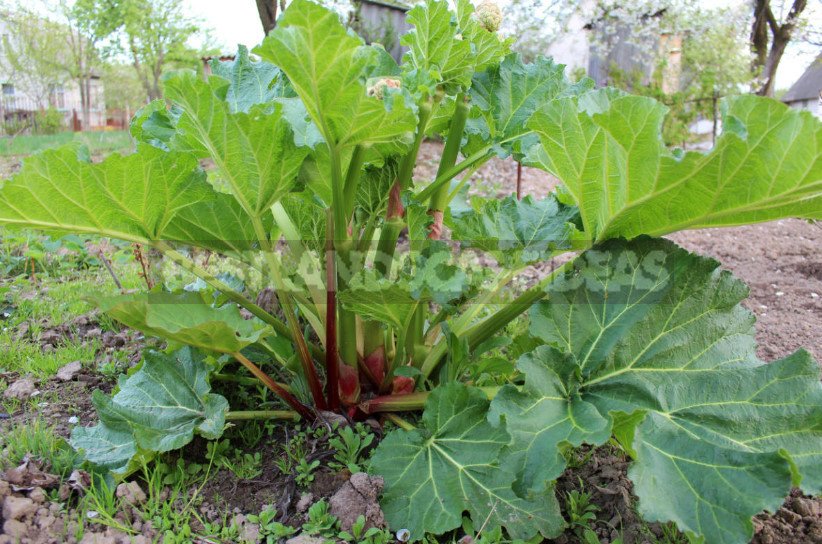 In autumn, this beautiful perennial, valued for its rich chemical composition of juicy stalks and leaves, is watered only in dry weather. During this period, continue to cut the leaves, but from the Bush take no more than 1/3 of the outlet, so as not to weaken the plant in anticipation of cold weather.
In the first half of September, for each m² of beds make 20-25 g of superphosphate and potassium salt, every 3-4 years to mineral preparations add humus at the rate of 5-6 kg per Bush. With the onset of steady cooling, it is necessary to cut off all the leaves on the bushes and cover the plants with a thick layer of mulch from fallen leaves or straw, which is then removed in early spring.
Perennial onions
Very popular among gardeners are perennial onions. These plants allow for a season of 3-4 cuts. Planted on a plot of several varieties of bows, can provide a continuous pipeline of juicy fragrant greenery.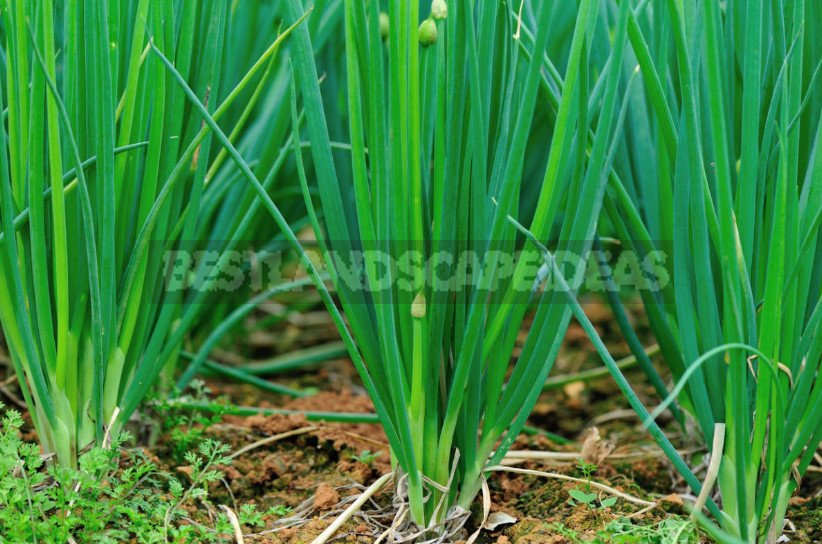 In addition, many bows are very beautiful during flowering and can be planted not only in the garden, but also in the flower garden.
To bulbs do not dry out, in dry autumn weather, these crops are regularly watered. To properly prepare for the winter part of the ground in the fall do not cut off. In September, beds with perennial onions are fertilized with superphosphate and potassium sulfate – 30-40 g and 15-20 g, respectively, for each m².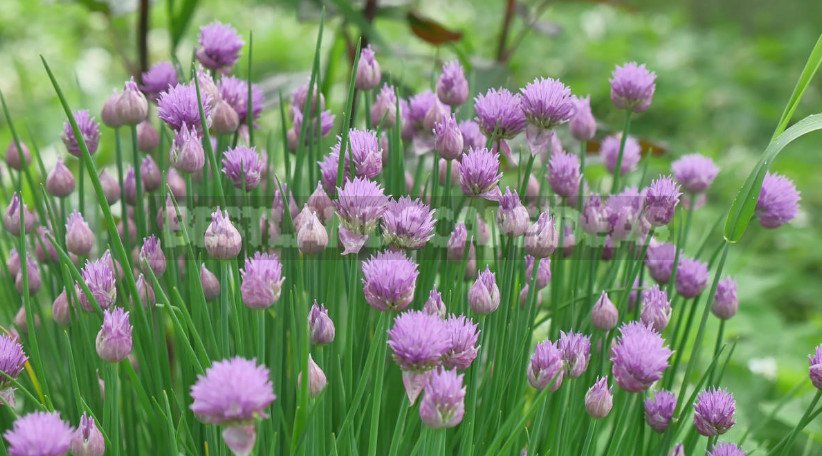 To maintain good yields, planting is required to be updated periodically.
To save precious spring time, these crops can be propagated in autumn. To do this, under the winter sow freshly harvested seeds, increasing their rate by 1/3 in comparison with spring sowing, or divide the overgrown rhizomes into parts and transplant them in the first half of autumn to a new bed.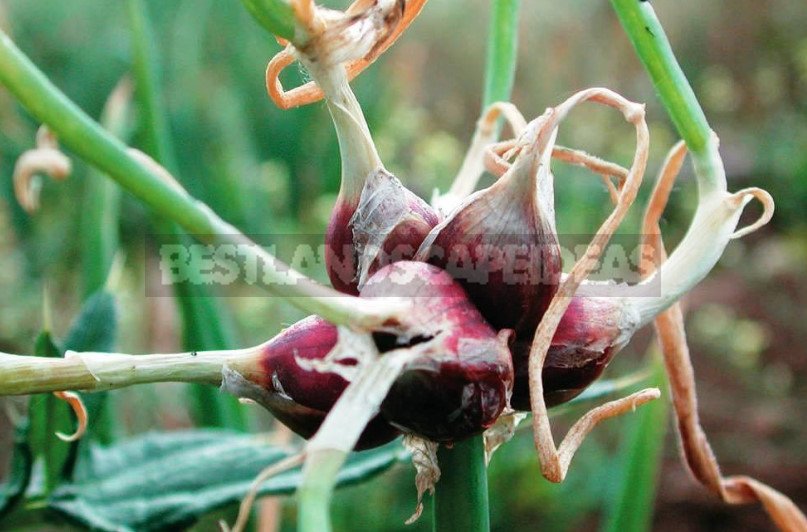 These perennials are susceptible to fungal diseases. To protect them from such misfortunes, the beds for planting should be located on elevated and well-lit areas, where after heavy rainfall and melting snow water does not stagnate.
Before the onset of stable cold snap in onions, it is necessary to remove the withered ground part, since pests can huddle in it.It is also useful to mulch the soil under plants with humus or compost at the rate of 6-7 kg per m².
Horseradish
No suburban area is complete without horseradish-a perennial vegetable culture, which is indispensable during the conservation period. In one place the horseradish can grow up to 10 years.
With this approach, every autumn, shortly before the frost, large rhizomes are removed and annual lateral processes are left in the soil, which without problems take root and next spring start to grow. But to hell turned into the aggressor and invaded the surrounding area, makes sense when the initial planting to dig around the perimeter of the beds pieces of tin or slate to a depth of 40-50 cm.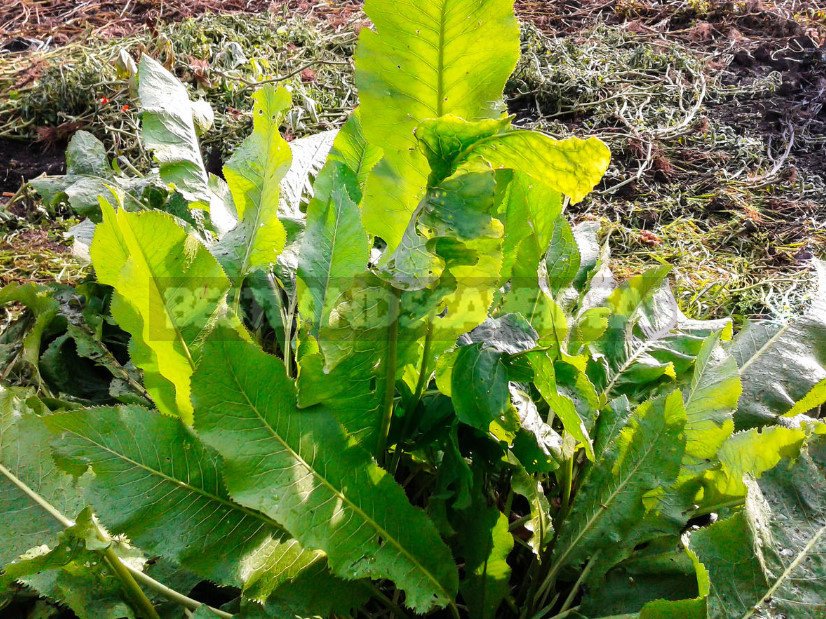 On poor soils, horseradish rhizomes are much smaller, so in the autumn it is necessary to fertilize the plantation, making for each m² 4-5 kg of humus, 50-70 g of superphosphate and 30-40 g of potassium chloride. In addition, in arid autumn weather horseradish continue to be watered regularly, preventing any drying or waterlogging of the soil, and protect against the defeat of the cruciferous flea. To this end, every 10-14 days of planting is powdered with a mixture of sifted wood ash and tobacco dust, taken in equal proportions.
Punch
Very popular among gardeners is the parsley that first year, the vegetation lush a rosette of aromatic leaves and next year — more fleshy and aromatic rhizomes.
To this culture is constantly flaunted in the garden, the last cut is carried out no later than September. Then the annual plants are fed with phosphorus-potassium preparations, mulch with humus and leave without any additional shelters for the winter.
With the arrival of spring, the plantation is cleared of old leaves and continue to care for plants as usual. For use in food, the leaves are cut before the start of the extension of the peduncles, and then this is stopped if you plan to harvest the roots. Also, to get a well-developed juicy rhizomes, all peduncles need to break out at the very beginning of their development. Shoots with inflorescences are left only on some of the strongest plants to obtain seed.
Before the onset of sustained cold snap of the roots of parsley are dug and removed for storage or harvest. The ripened seeds collected from the left peduncles are used for winter sowing on a new well-fertilized bed.
With proper fall care for perennial vegetables perfectly will take the hardships of winter and spring actively touched in growth and once again bestow us with a bountiful harvest. And which of these delicious and healthy plants are on your site? Share with us which of them are the most popular.