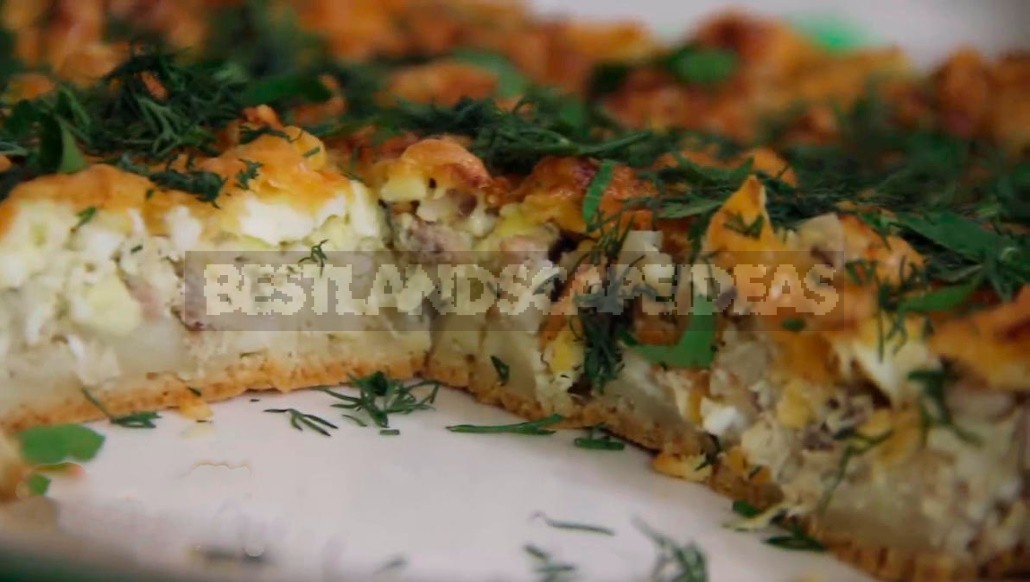 I want to offer you a recipe for fish pie, which is good and interesting for several reasons. Prepared quickly, the products need to take simple and budget, and as a result it invariably succeeds. Every member of our family is happy with this dish.
Ingredients
Kefir-250 ml
Baking powder-0.5 tsp.
Flour-1.5 cups
Vegetable oil-2 tablespoons
Salt-pinch
Egg-3 PCs.
Onion-1 PC.
Canned fish-1 Bank (250-300 g)
Cheese-100 g
Preparation
1. First, prepare the filling. Boil 2 hard-boiled eggs. Onions cut into small cubes and fry in vegetable oil. And here it is not necessary to try to get a brown roast, as long as the onion is softened. Raw it can not be put in the filling, as it is not baked and crunches unpleasantly.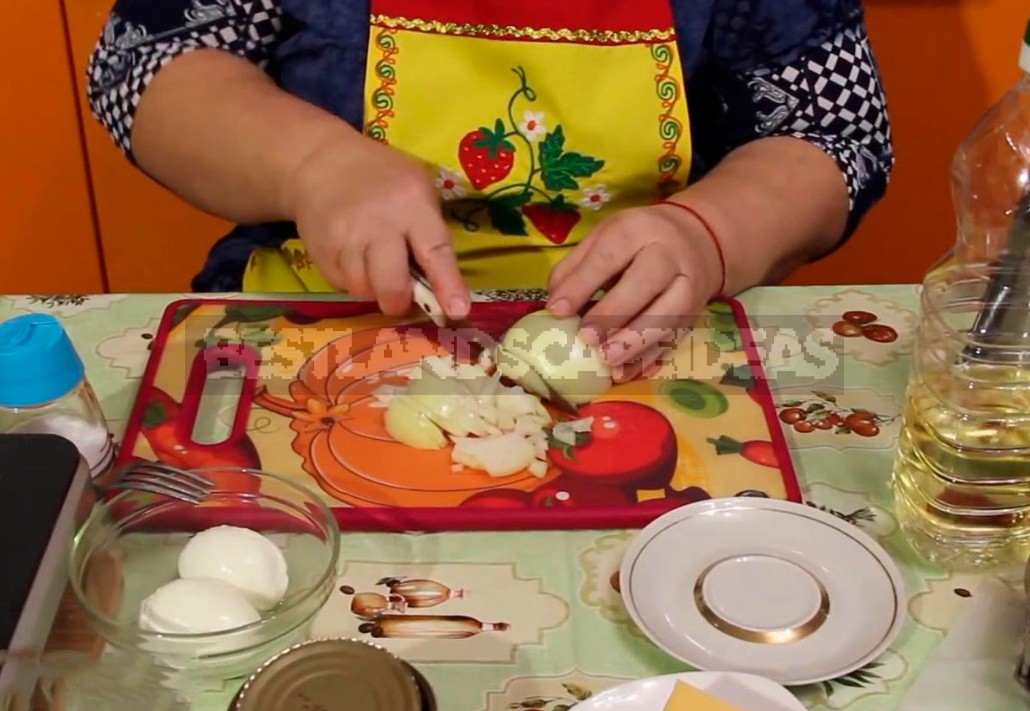 2. Then spread the fish in a bowl and knead with a fork until smooth. It will be better if you buy a jar of natural fish, and not in oil or even more so in tomato. It can be mackerel, and saury, and pink salmon or some other to your taste.
3. In a separate bowl, chop the boiled eggs. It is convenient to do the same as fish-fork. Spread the eggs and fried onions to the fish and mix everything. The filling is ready.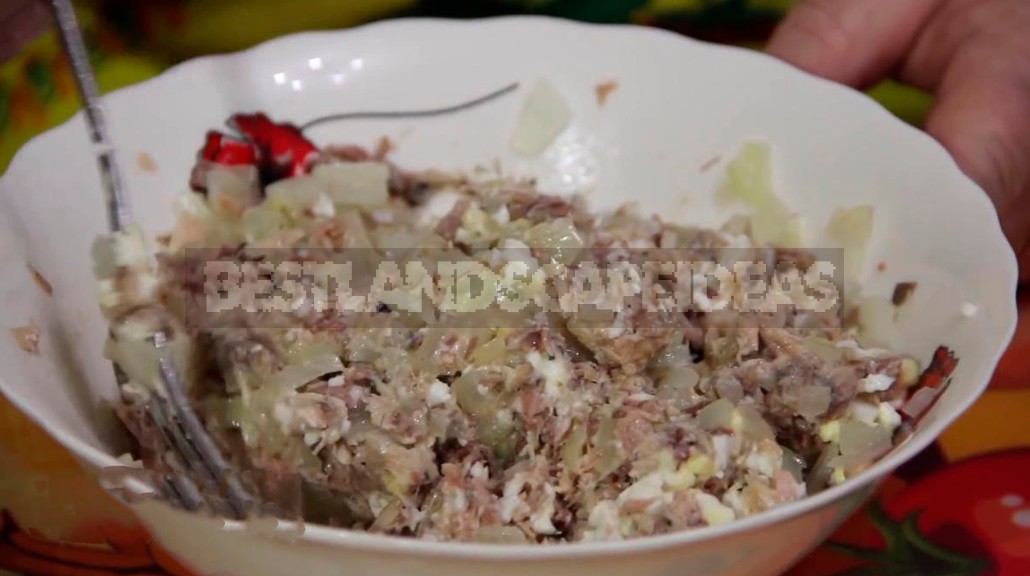 4. Make dough. To do this, pour into a large bowl of yogurt (I advise you to take not fat-free, but 2-3% fat), add baking powder, egg, a little salt and mix. Then add the sifted flour and knead the dough. It doesn't have to be steep, but liquid won't do either. The consistency should resemble dough for yeast pancakes.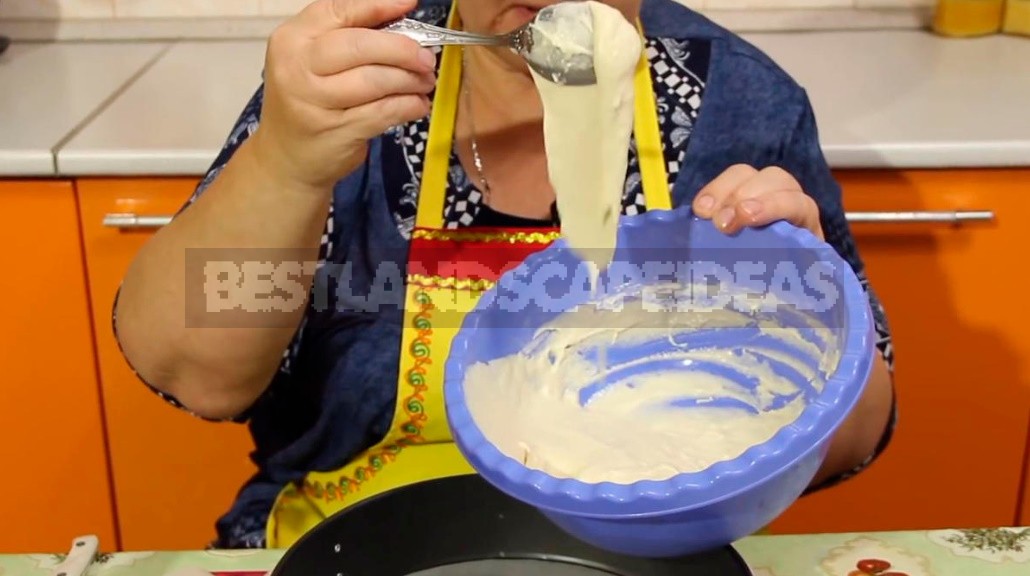 5. Spread the dough in the form, spread the filling on top of it. If the dough is the right density, the filling will not sink in it. Cheese grate and sprinkle the surface of the cake.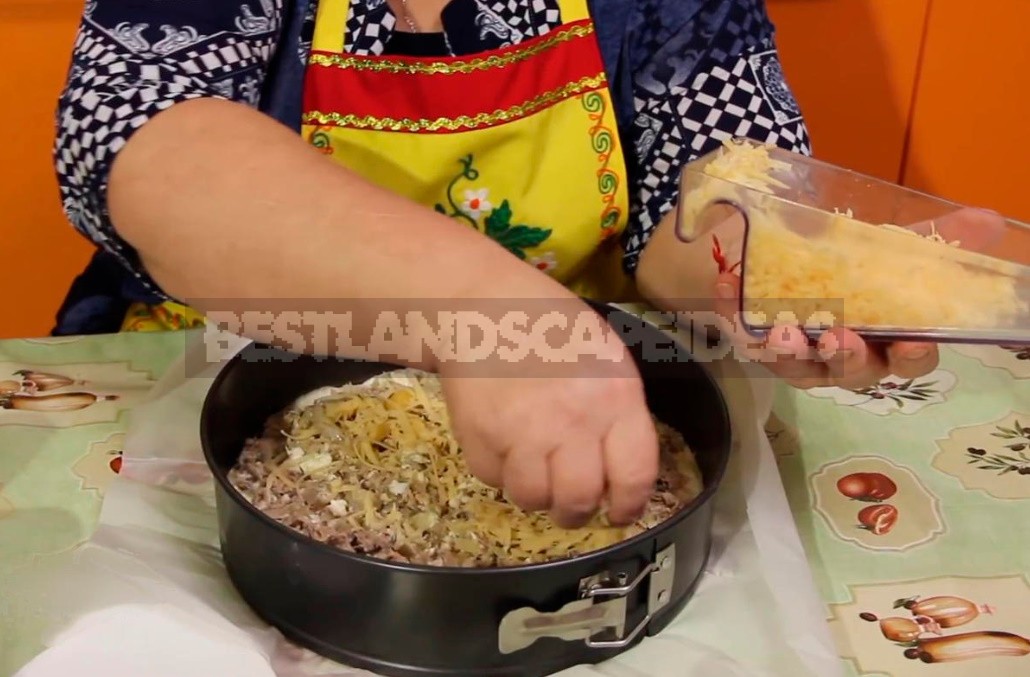 6. Bake the cake in the oven, preheated to 180°C, about 30 minutes. Do not forget that the kitchen appliances are all different, and someone will need to hold the cake longer-you need to look at the readiness.