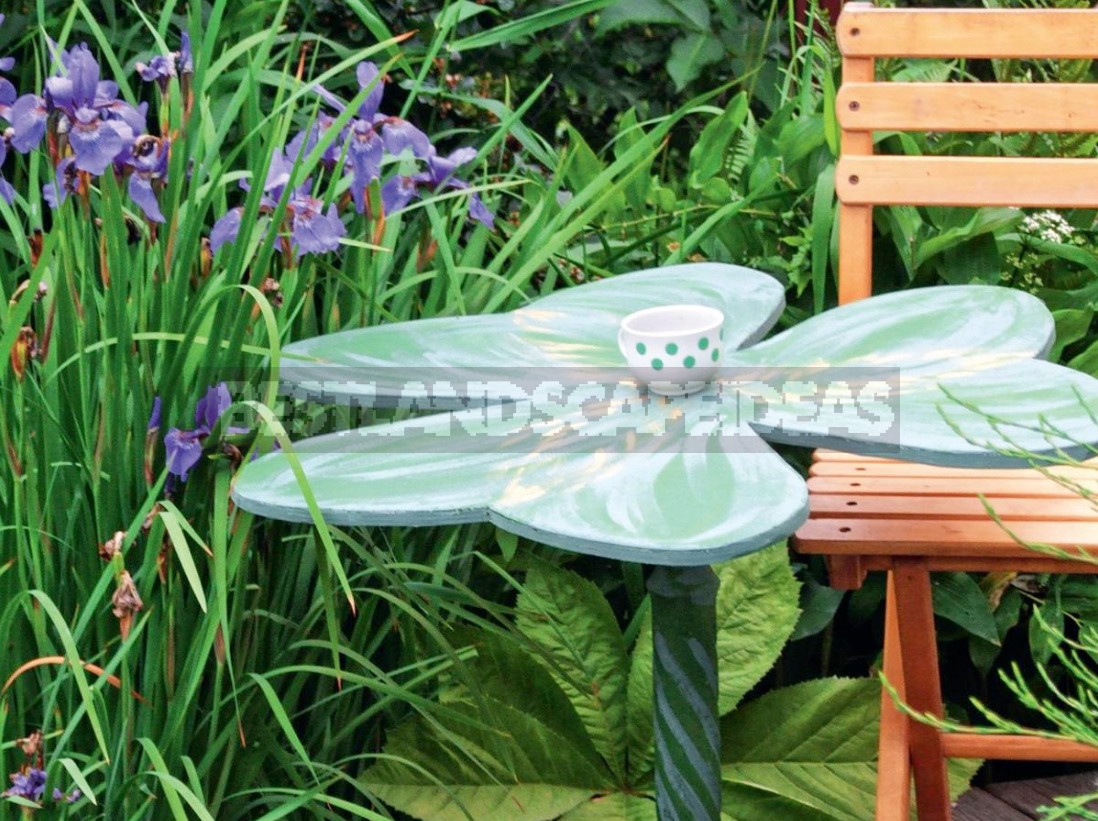 In the design of garden furniture, plant motifs are popular. And not in vain: this stylization looks very organic. Do you want to make garden furniture with your own hands? Look at the plants around you — it is possible that you will find samples that inspire you to create small masterpieces. For example, an ordinary leaf of clover can become a "model" for the construction of a garden table.
The table top is simple, concise, beautiful and convenient. It tends to the classical style, so the footboard can be a carved balustrade. An elegant table will perfectly fit into a garden of any size and style.
Master class on making a flower table
To work, you will need:
a piece of plywood 5 mm thick
a piece of furniture Board 3-5 cm thick
balusters
facade paints of green and gray-green colors
gold-colored acrylic paint
boat varnish
long screws
screw driver
jigsaw
paper
pencil
scissors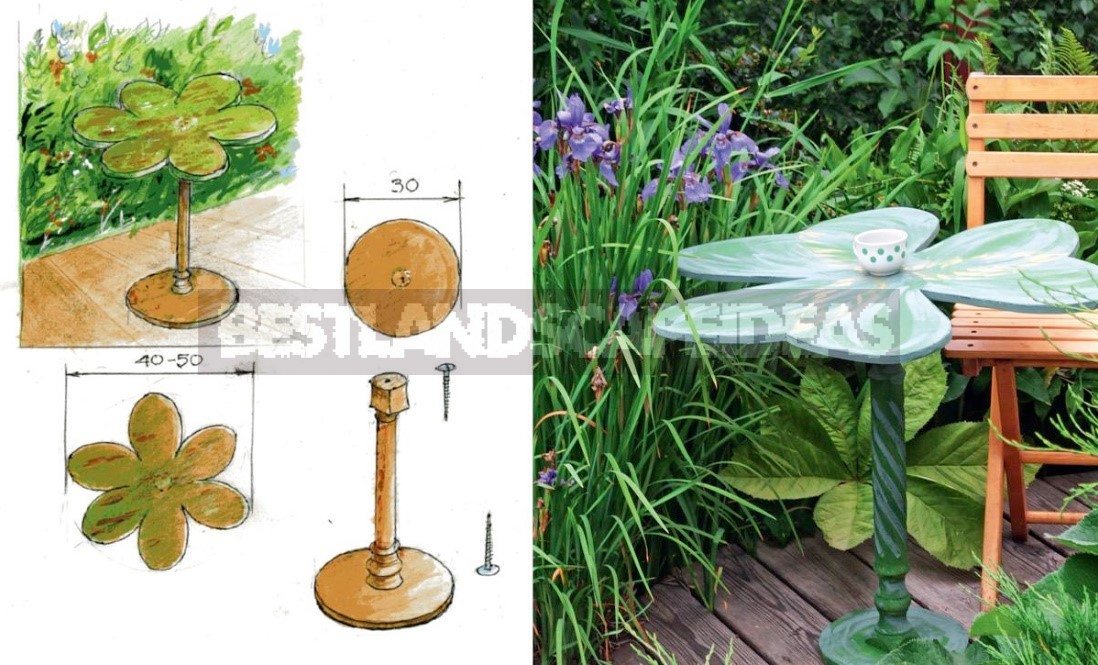 How it works:
1. Draw a large silhouette of a clover leaf on paper (its diameter should be 40-50 cm). Or draw a small sheet of paper and then use a special copier to enlarge it to the desired size. Cut out the "leaf of clover", put it on the plywood and circle it with a pencil.
2. use a jigsaw to cut the future tabletop strictly along the drawn contour.
3. Sand the edges.
4. Saw off the top of the balusters to get a 45-50 cm footboard.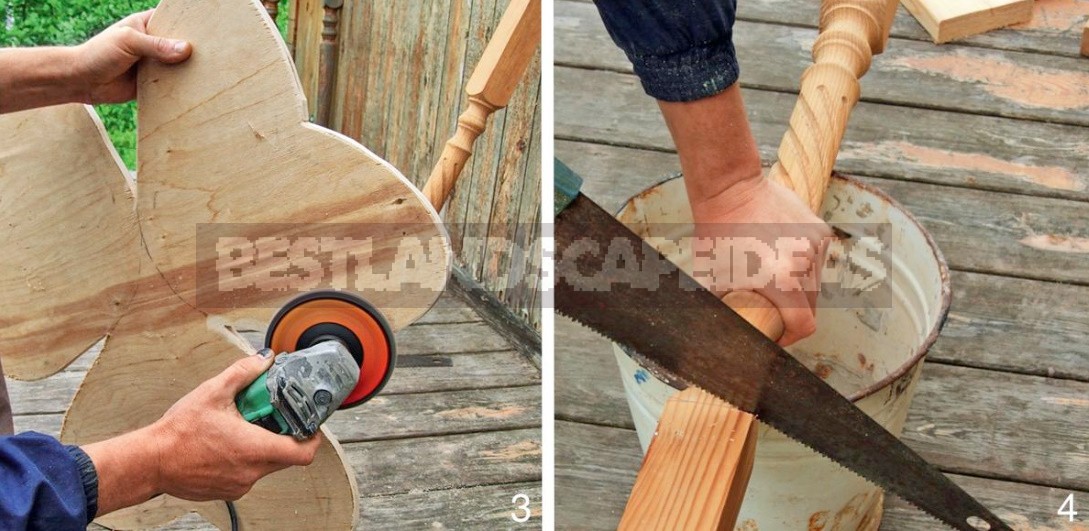 5. cut a circle with a diameter of 30 cm From a piece of furniture Board.
6. Connect all parts of the table with long screws. First, fasten the balusters to the base circle.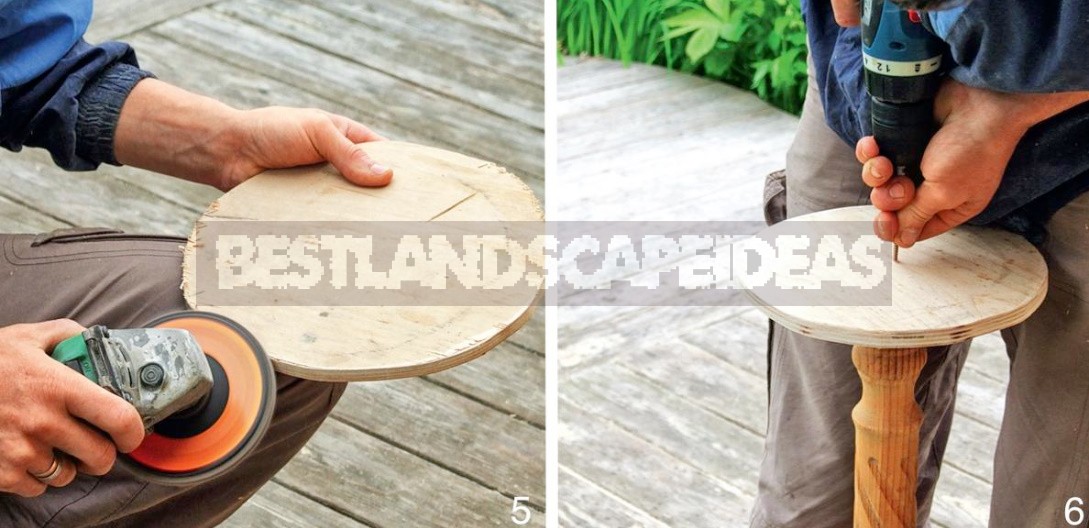 7. attach the shaped table top to the Top.
8. Paint the table with green facade paint, dry it well.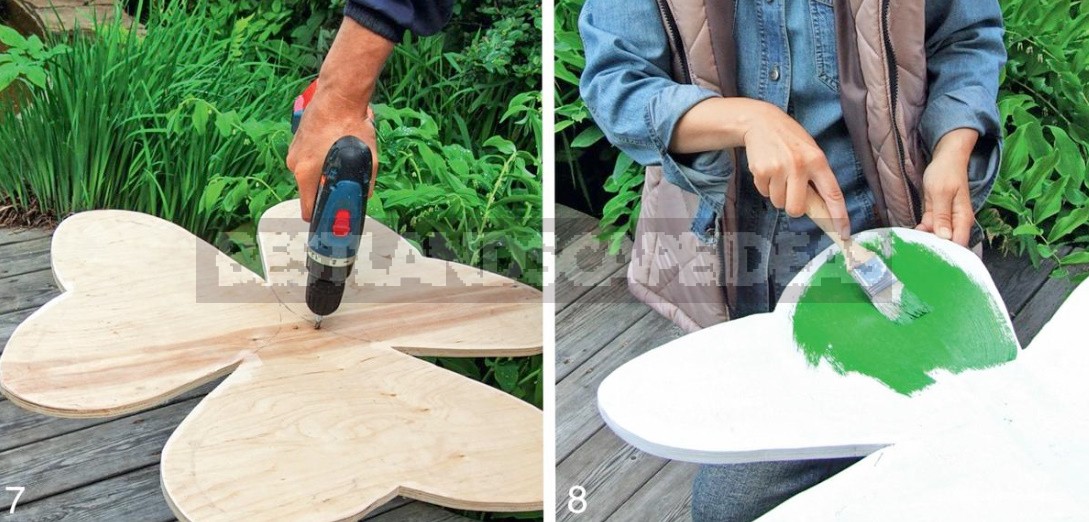 9. Apply broad strokes of gray-green paint to the entire surface of the table.
10. draw the Veins on the "leaf of clover" with gold paint. This multi-layer color will make the table more picturesque and voluminous.
11. When paint is completely dry, cover the table with two layers of boat varnish. The time interval before applying the second layer of varnish is 4 hours.