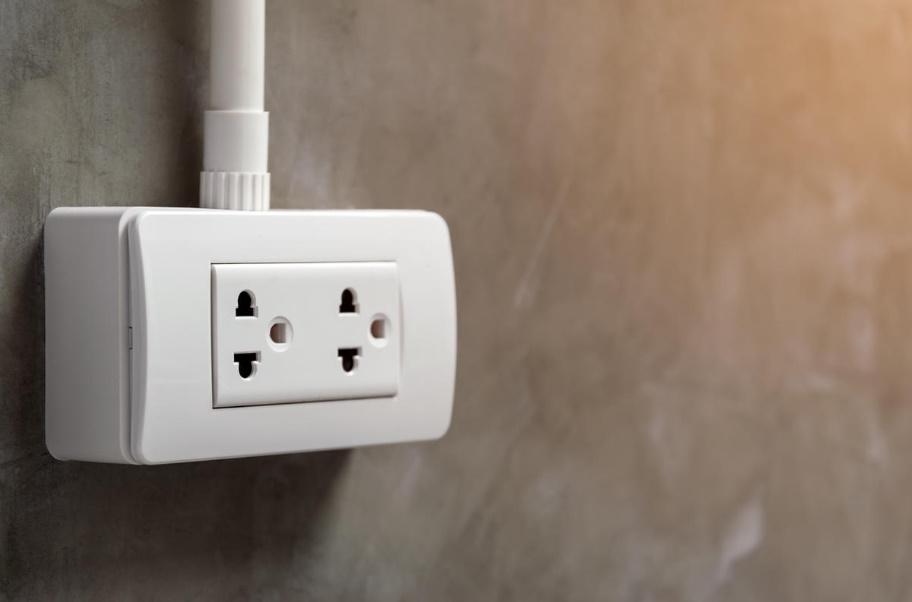 In order to bring electricity to various household electrical appliances and installation products, it is necessary to lay long sections of cable. Therefore, the wiring must be securely fastened. There are two types of it: hidden and open. The second one is usually used in cases where it is not possible to hide the cable inside walls, ceilings or floors.
Open wiring for combustible materials
On walls made of combustible materials, it is allowed to lay open electrical wiring in PVC boxes (cable channels), skirting boards with a cable channel, corrugated PVC pipes, rigid PVC pipes, metal jackets and metal pipes, open on insulators.
Before use, separate the protective strip (see photo on the left) and stick the cable duct on the plaster or paintwork. For reliability, you can fix it with screws.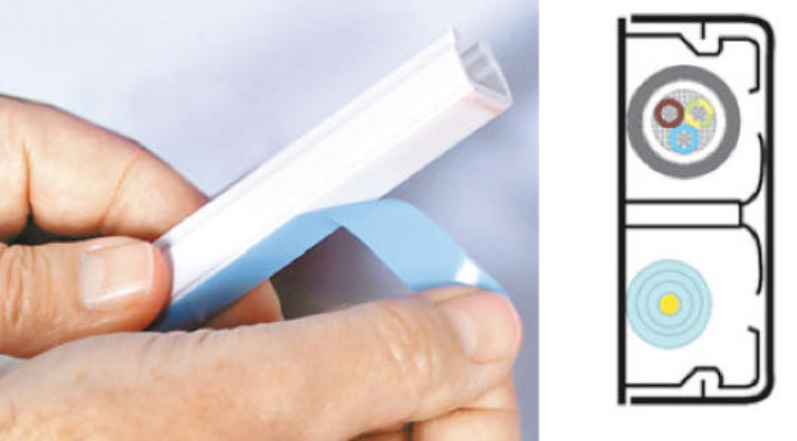 Intersections of openly laid unprotected and protected wires and cables with pipelines (heating, water supply, etc.) are performed with a clearance of at least 5 cm, and from pipelines with flammable or flammable liquids and gases — at least 10 cm.
With a clearance of less than 25 cm, wires and cables are additionally protected from mechanical damage for a length of at least 25 cm in each direction from pipelines. As such protection, you can use a piece of metal box, pipe or cable channel.
Parallel to the pipelines of heating, water supply, etc., wires and cables are laid at a distance of at least 10 cm, and pipelines with flammable and flammable liquids and gases — at least 40 cm.
Double-insulated cables can be fixed to the wall surface made of fireproof material without additional protection.
Open wiring for non-combustible materials
The walls and ceilings of a house or apartment are usually made of fireproof materials. Therefore, it is permissible to perform open wiring in any of the above methods. For example, you can attach cables to the wall with plastic brackets or metal clamps.

On vertical sections of the wiring, fasteners are installed every 40 cm, on horizontal sections — every 25 cm.
If the cable is located in a vulnerable place or you just want to close it, conduct the wiring in a plastic mounting box (cable duct). Fix it to the wall with screws or glue, insert the wiring and close the lid.
For example, you need to lay a cable to a switch. One of the options is the following:
Bring the end of the cable channel close to the base of the switch, bring the cable sheath inside a few millimeters (see photo 1).
After connecting the wires, install the housing, having previously cut a hole in it for the cable (photo 2).
Close the cable channel cover and insert the switch key (photo 3).

When laying power and low-current (TV, telephone, Internet) cables together, cable channels with a dividing partition should be used (see photo below), and low-current cables should be located in the lower compartment.
For ease of operation and aesthetic appearance, cable channel manufacturers offer various accessories (plugs, flat/external/internal corners, T-shaped branches, etc.).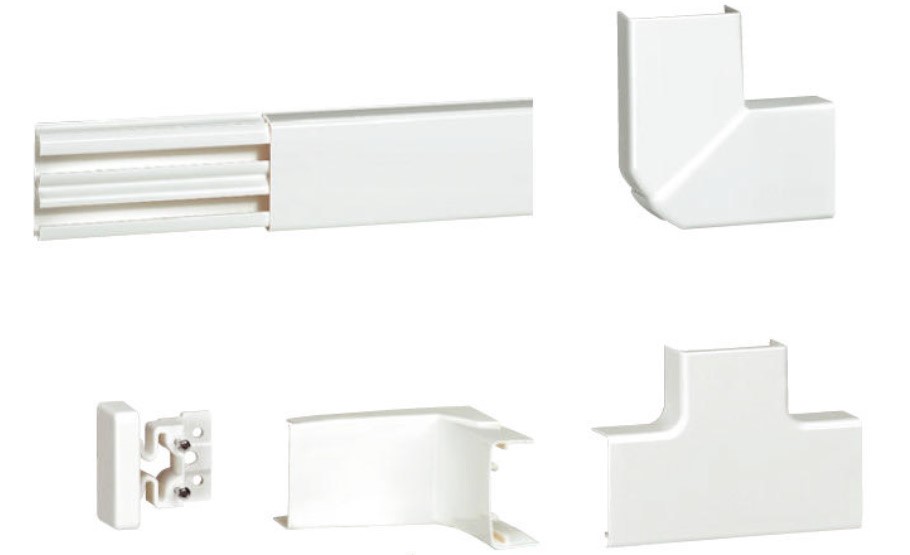 If open wiring involves a large number of parallel cables, then it is advisable to use channels of increased cross-section for laying them.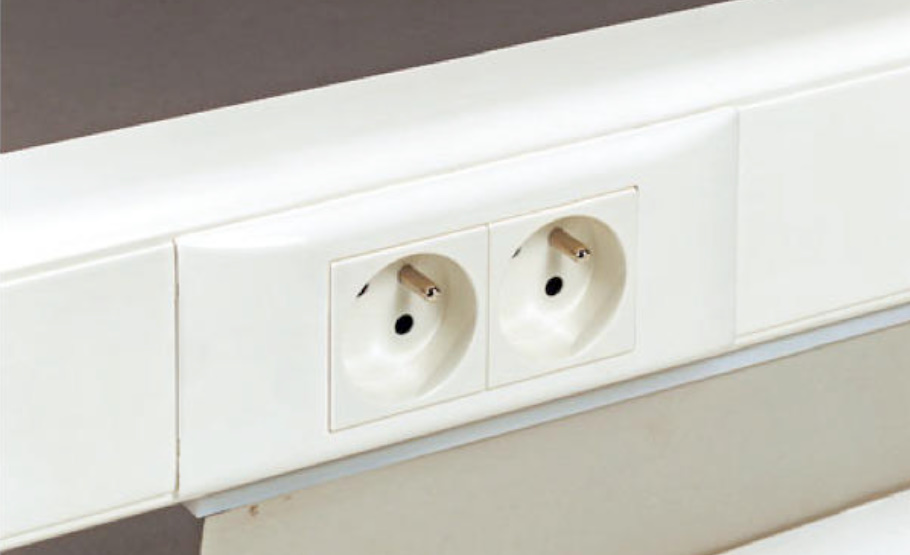 At the same time, the sum of the cross-sections of wires and cables calculated by their outer diameters, including insulation and outer shells, should not exceed 40% of the cross-section of the box in the light.
With the help of special adapters, sockets and switches can be installed in the cover of the enlarged cable channel.