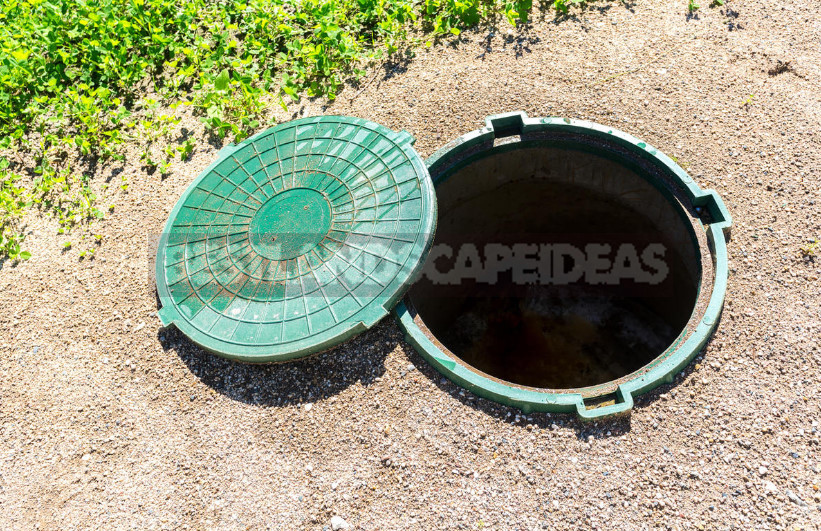 A comfortable life in a modern home implies a network of engineering structures and communications. Most of them are underground, and when all installation and landscaping work on the site is completed, they do not give away their presence. Nothing but hatches.
The question of how to hide the square lid of the septic tank, hatch or other not too cute, but very necessary device, worries many.
The art of disguise
No matter how unsympathetic the technical covers and hatches are, you can't do without them. Moreover, they can be located in the most noticeable places of the site, and not only in the backyard, away from the chic flowerbeds, elegant gazebos and other decorations of the landscape. In the arsenal of designers, there are many ways to decorate and hide these elements, while maintaining their functionality and easy access for maintenance.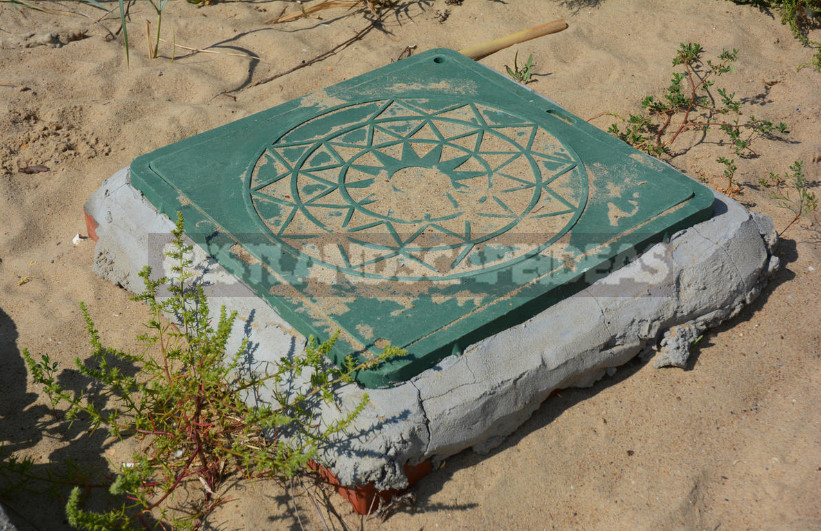 Artificial boulders, stumps and other decorative covers
The owner of a country house today can buy not only standard solutions for the design of the well neck, but also ready-made decorative products that cover them. For example, artificial stones or stumps that look like real ones, but are hollow inside and therefore quite lifting if you need access to the hatch for maintenance.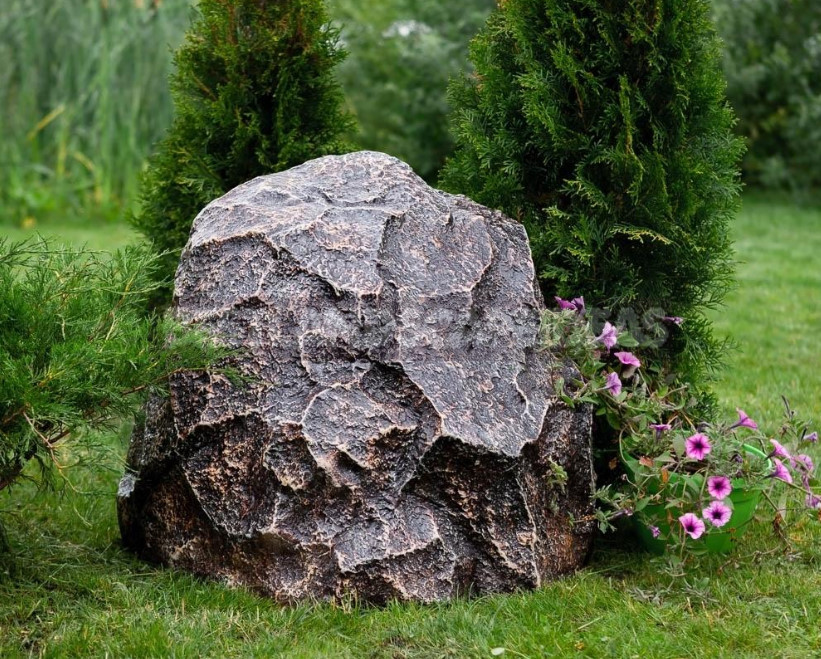 The stone cap can perfectly fit into the landscape design of the site. For example, next to such a decorative element that covers the septic hatch, you can place an Alpine slide, including the notorious cover in the composition, or use it as one of the elements of the garden of stones.
You can not only buy a decorative boulder, but also make it yourself. This will require materials sold in any hardware store, and a couple of days of free time.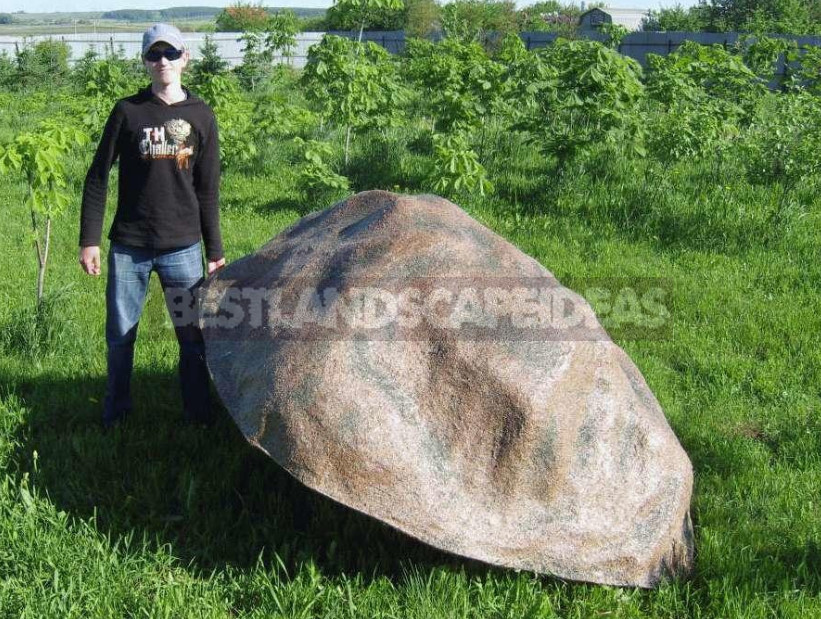 Making "boulders" with your own hands is a good way not only to save money, but also to realize your creative impulses and get exactly the "stone" that fits perfectly in shape, color and size to the overall design.
In the lid of artificial stone, you can make shelves or recesses for placing plants-representatives of the Alpine flora or growing in pots. The decorative covering can also be in the form of a large concrete stump or a real wooden saw of suitable size with a cavity selected from the inside.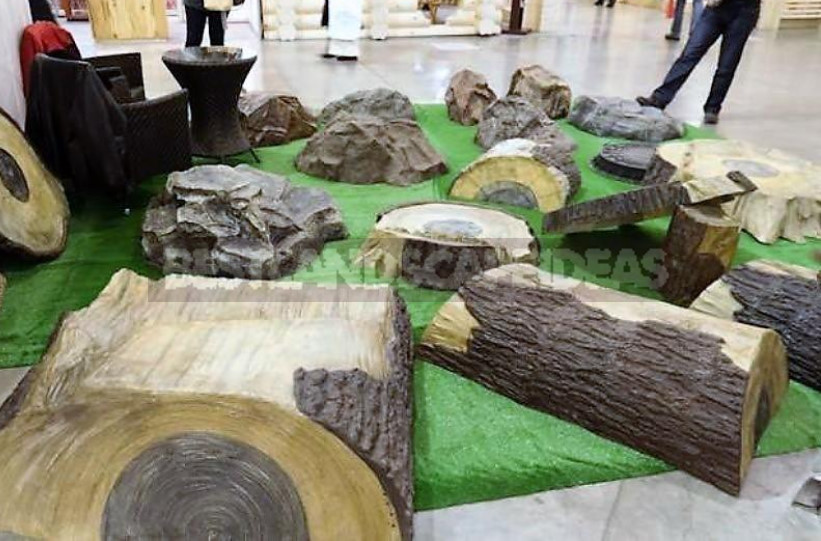 Garden figures and sculptures
A manhole cover or septic tank is a good place to place garden figures and sculptures, so beloved by summer residents.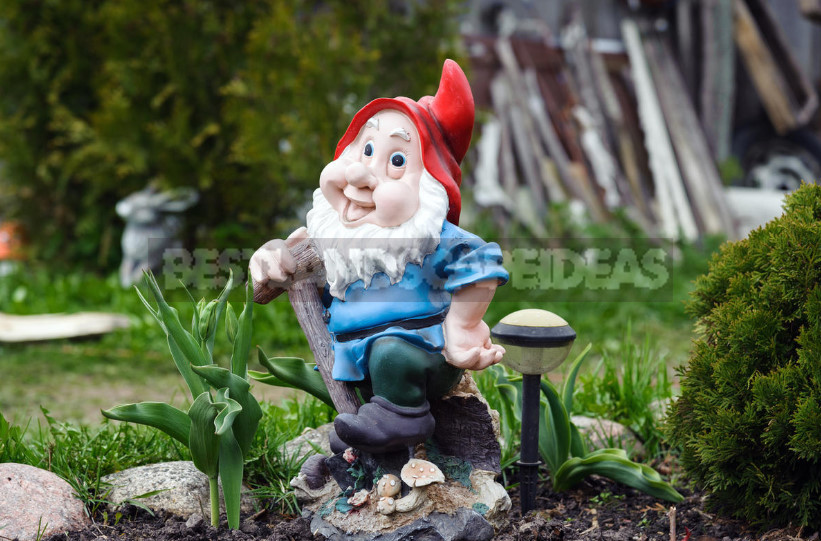 There is also a special sculpture group for the design of hatches. Often, they do not hide the utilitarian purpose of the cover, but humorously emphasize it.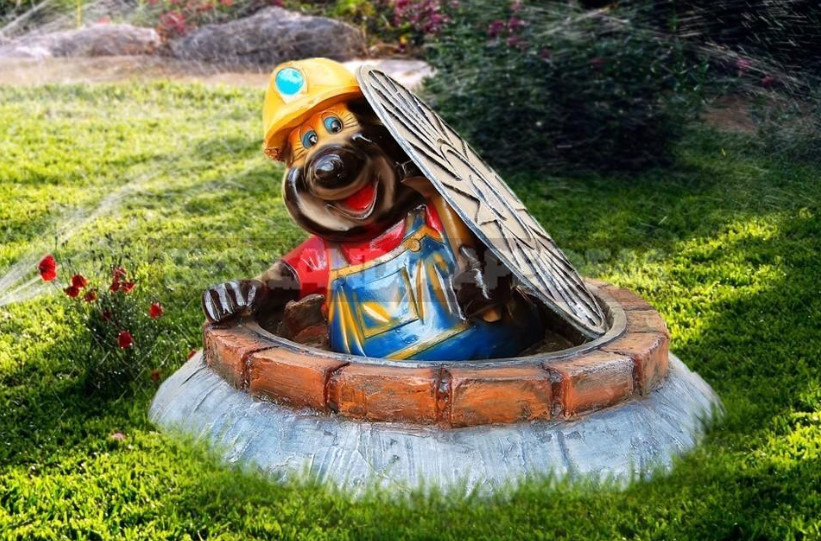 Drinking bowls for birds and fountains
Continuing the theme of decorative sculpture for masking unpresentable covers, it is impossible not to recall the bird drinkers and small garden fountains. Install a beautiful water tank or a small, easily removable fountain. Feathered visitors will make you forget about the septic tank cover.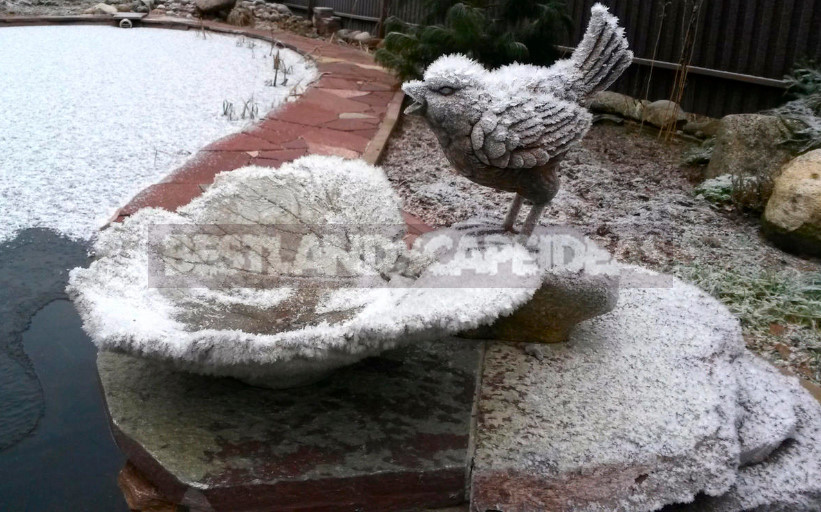 Garden lights
The technical cover can be turned into one of the stylish garden lamps. Led technology in lighting allows you to provide such a lamp with electricity without laying wire meters — enough solar battery to power it. Use a strong tempered glass or triplex that will withstand walking on a glass Hatch.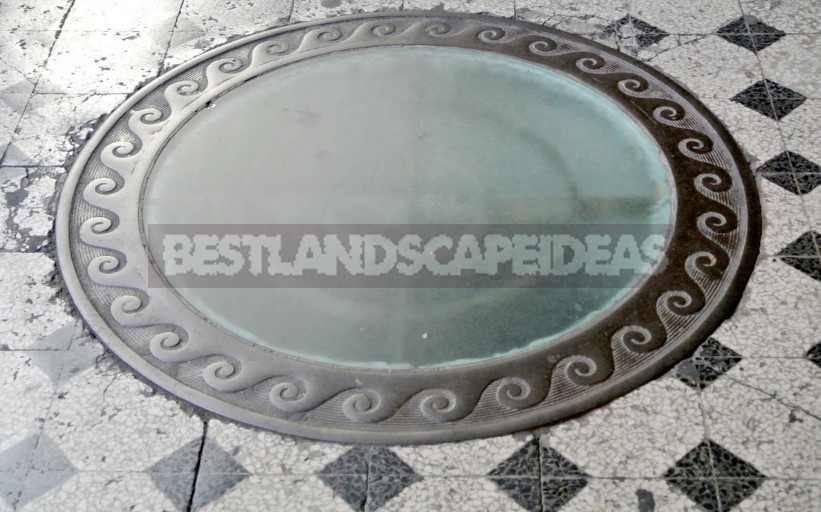 The luminous hatch can be seen as a hint of some underground world, mysterious and attractive. Making such garden lights, you may regret that there are not enough hatches on your site.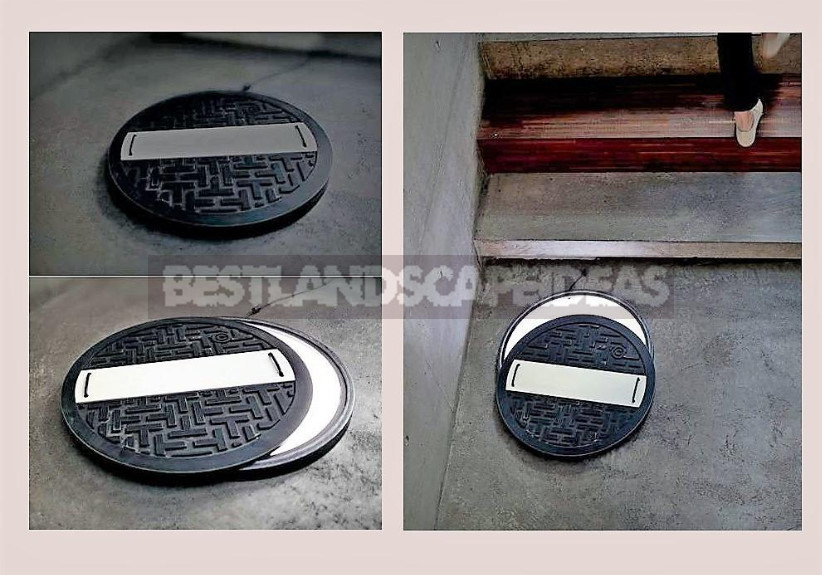 Flower beds
What else to decorate ugly patterns in the garden, if not with plants? On the hatch of the septic tank, you can place containers with vegetables or vases with flowers.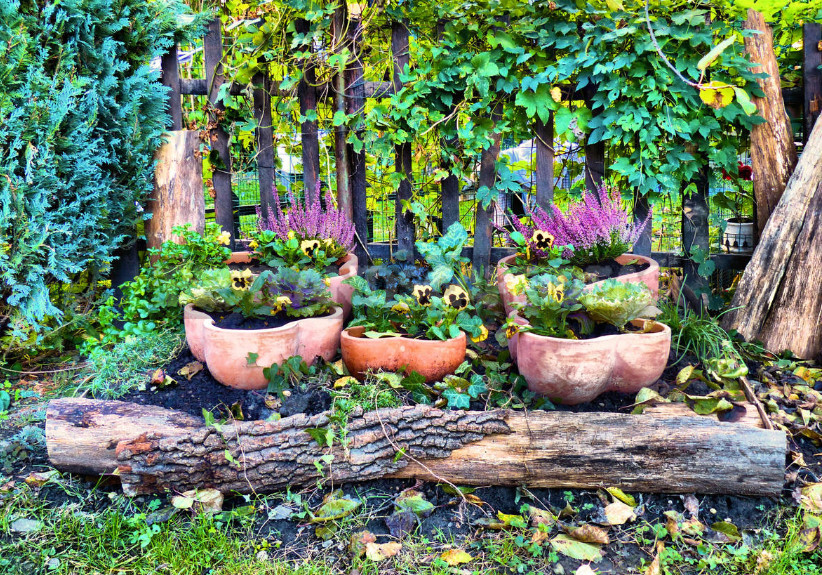 To make the garden surface completely disappear from view, you can arrange a border around it and fill the resulting box with decorative mulch, for example, crushed bark or gravel. Another way to use plants in disguise is hedges, trellises with climbing plants, arches and trellises for placing containers with flowers.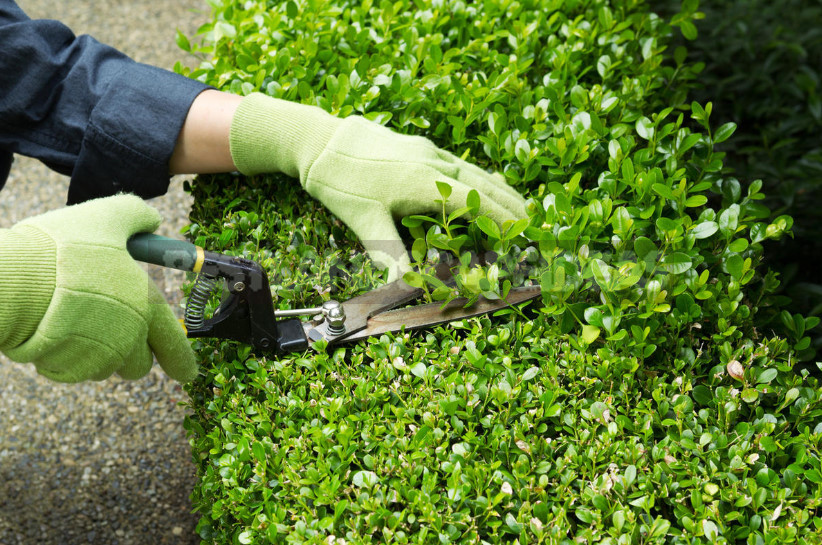 Small architectural form
Gazebos, garden screens, decorative elements such as a mill, well or hut, woodpile, vases, abstract modern sculptures and installations — all this will help to hide or distract attention from what does not decorate the garden. This disguise will allow you to place the technical design in the center of the site without spoiling the appearance.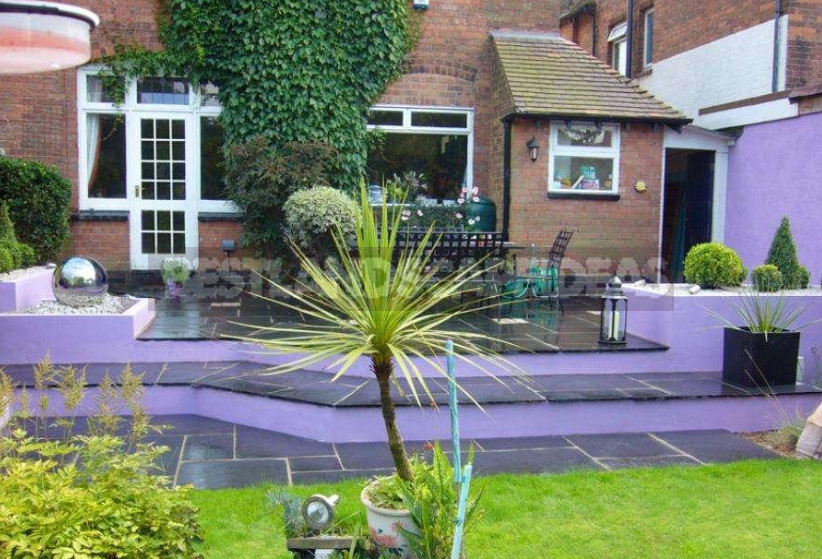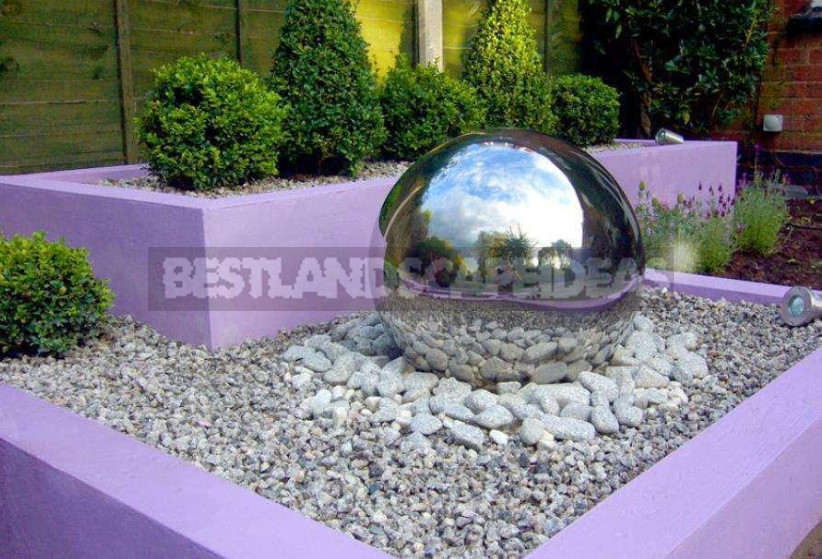 Make it beautiful
One of the techniques in design is that if you can't hide something, you need to show it and emphasize it. Who said that manholes should be boring and ugly?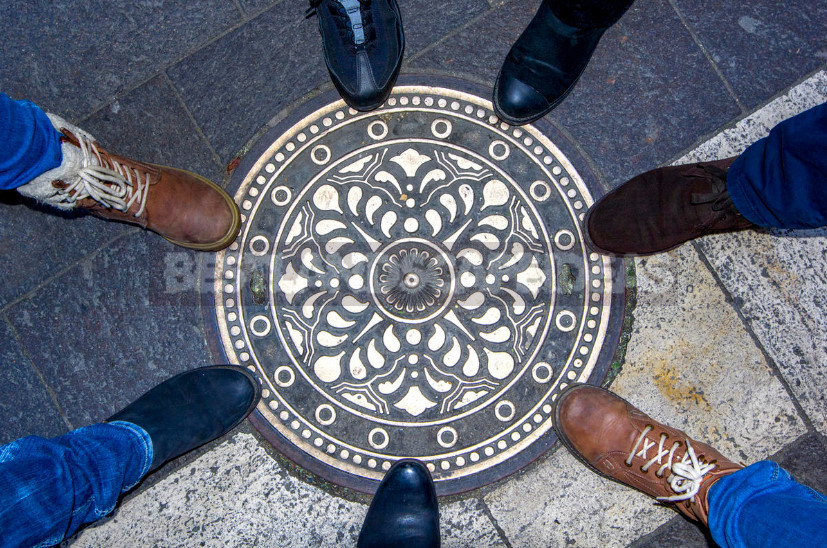 Manhole covers as art
Hatches or their images may be collectible. In 2020, the most famous fashion houses-Prada, Moschino, Giorgio Armani, Just Cavalli, Versace and others — developed design options for rooms with sewer access.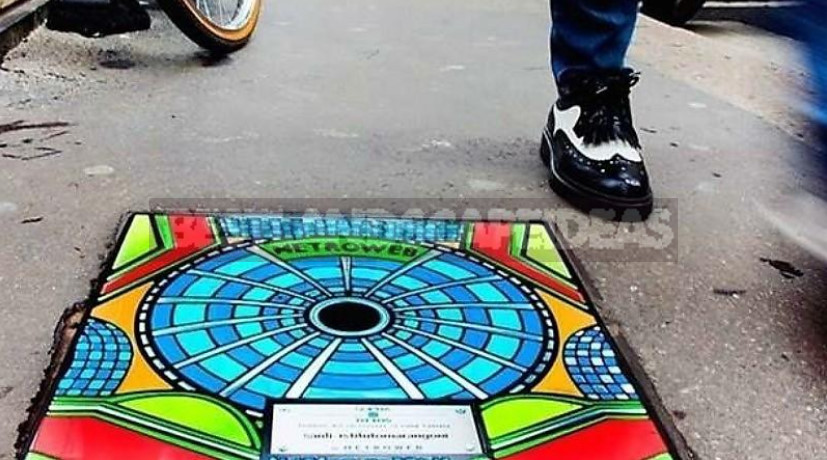 For a whole year, these creative works decorated the streets of Milan, performing the most common role for hatches. Then they were dismantled, restored and put up for auction by Christie's. and in Japan, the covers of street wells since the middle of the last century have become a decoration of sidewalks.
Professional artists develop their own design, they are different in each prefecture and are objects of constant interest to tourists. Periodically, Japanese hatch covers are even put up for special exhibitions, and outdated ones are sold. There are plenty of people who want to get a collection of such a work of art.
If you are interested in being able to display what is usually hidden and be proud of it, manhole covers around the world can be found at auctions. However, you can come up with your own unique design.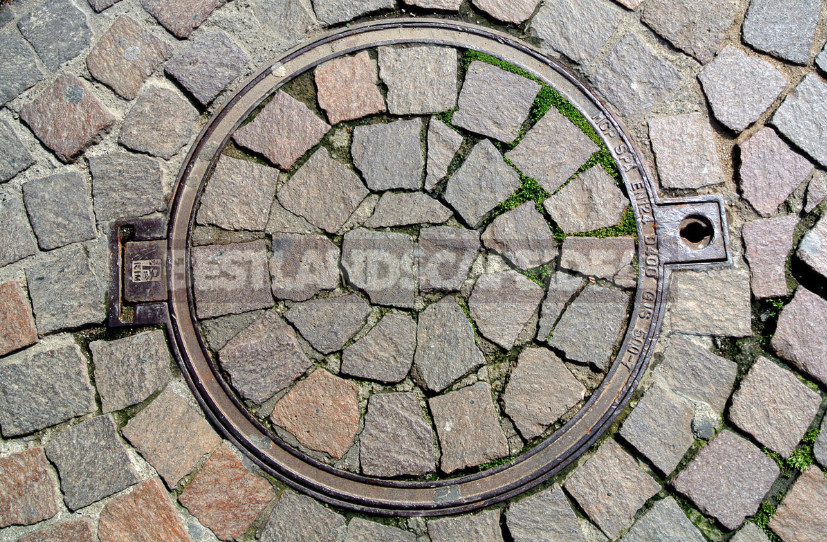 Have you already solved this issue on your site, somehow decorated or decorated the septic tank lid or hatch? Share your ideas and their implementation in the comments.