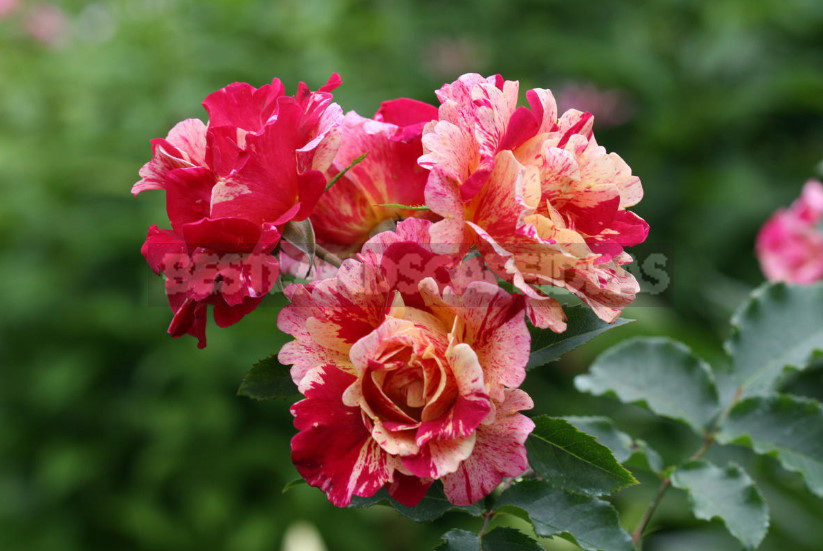 "Lace" roses (frills) are one of the new fashion trends in the selection of roses of the XXI century.
And the background to the creation of these amazing flowers is as follows… Breeders drew attention to the shape of the petals as one of the most important details when creating roses with an unusual flower shape.
Most rose petals have smooth edges, but their shape is extremely diverse.
Some petals are flat ("Mozart"), while others are curved. 'Bremen stadtmusicanten' all petals are curved, and the shape of the flower resembles a camellia. While 'Malicorn' has petals, like a budding flower, bent inward.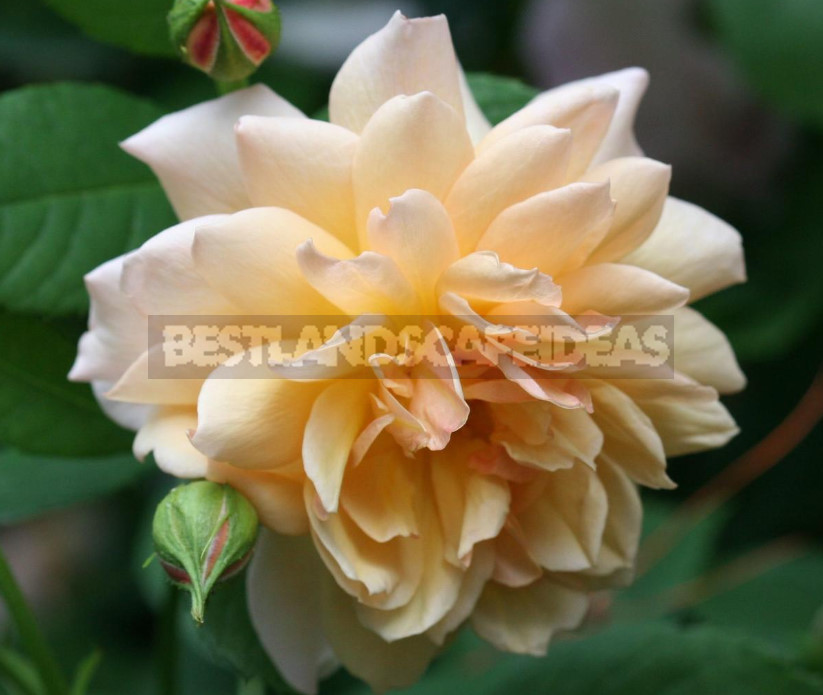 The petals of "Grace" are curved outward and folded in a triangle, which makes it look like a dahlia flower.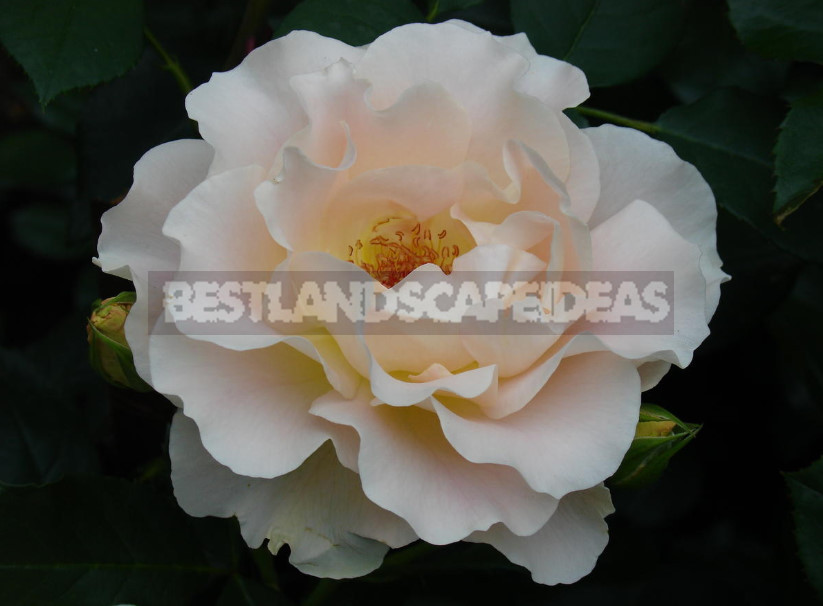 Unusually beautiful and touching roses with wavy petals 'Westerland', 'Rococo', 'Polka 91', 'Kuban'.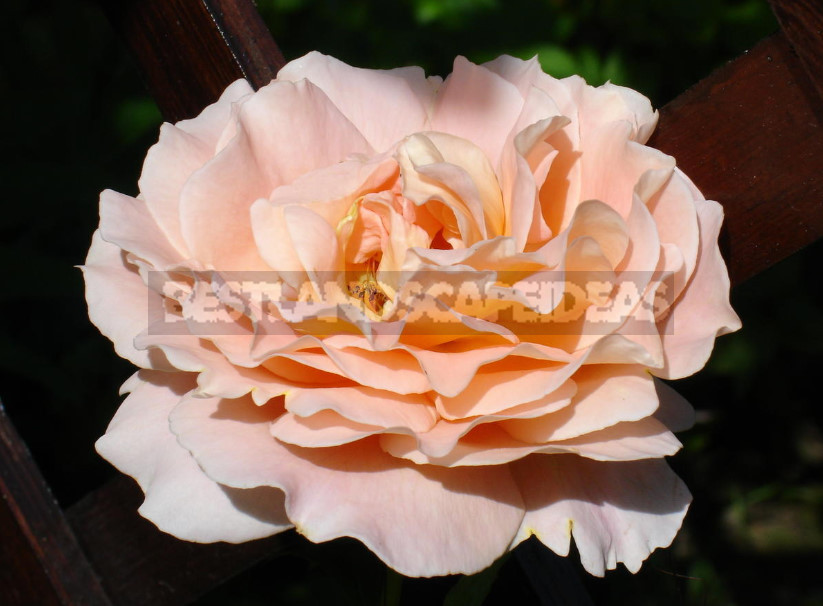 Many roses are decorated with scalloped petals. The finely toothed petals of the varieties 'F. J. Grootendorst', 'Pink Grootendorst', 'Grootendorst White' make their flowers look like carnations.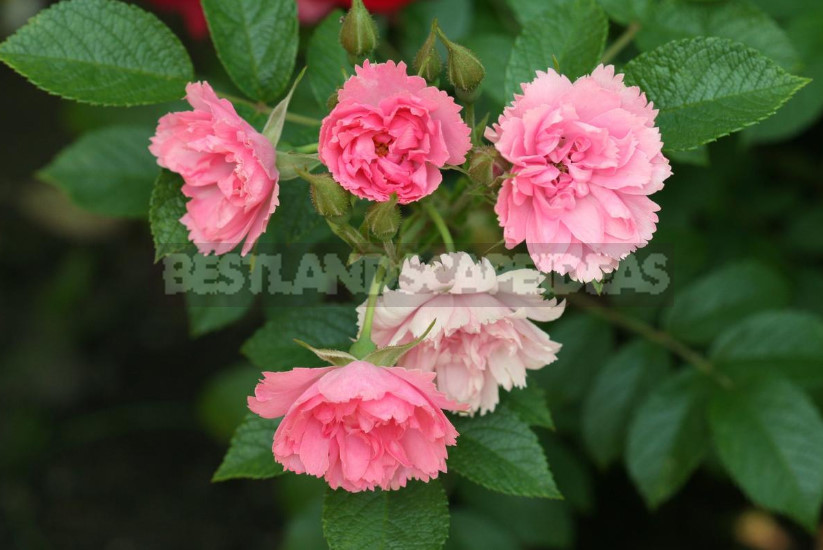 Attention-grabbing unusual petals with pointed, peak-like tips in the varieties "Prairie Joy", "English Garden", "Chinese girl".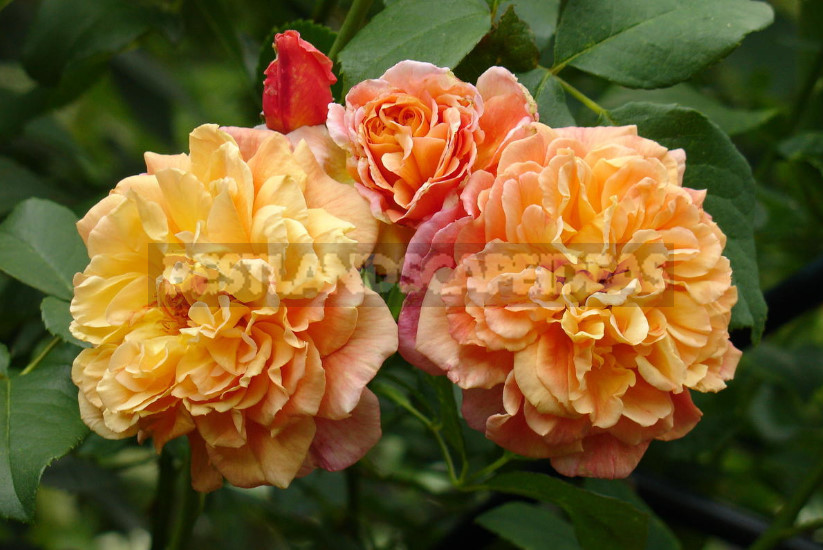 The flowers of many roses are decorated with coarse lace, corrugated petals – "Hallelujah', "Edgar Degas', "Rose of the Cistercians', "Aloha', "Cesar', "James Galway', "Countess de Segur".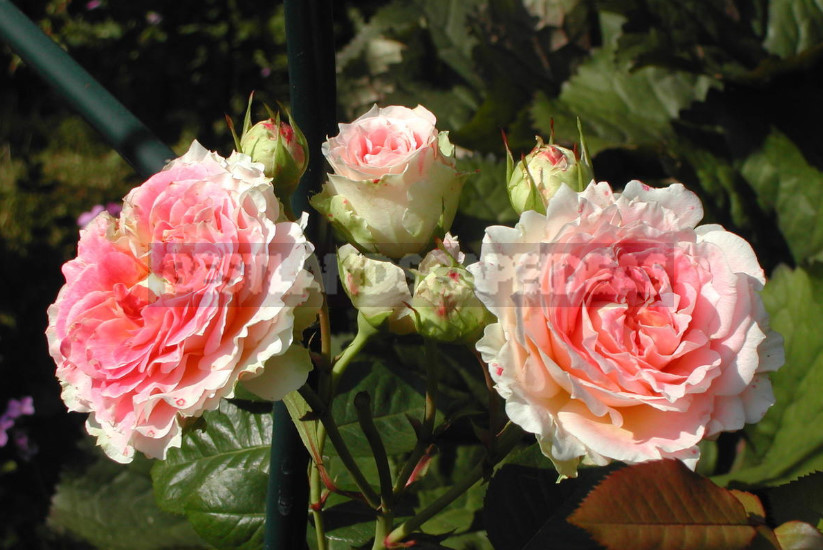 In the varieties 'Sommerabend' and 'Pur Caprice' wavy-toothed petals with a special addition inside create the illusion of a double flower.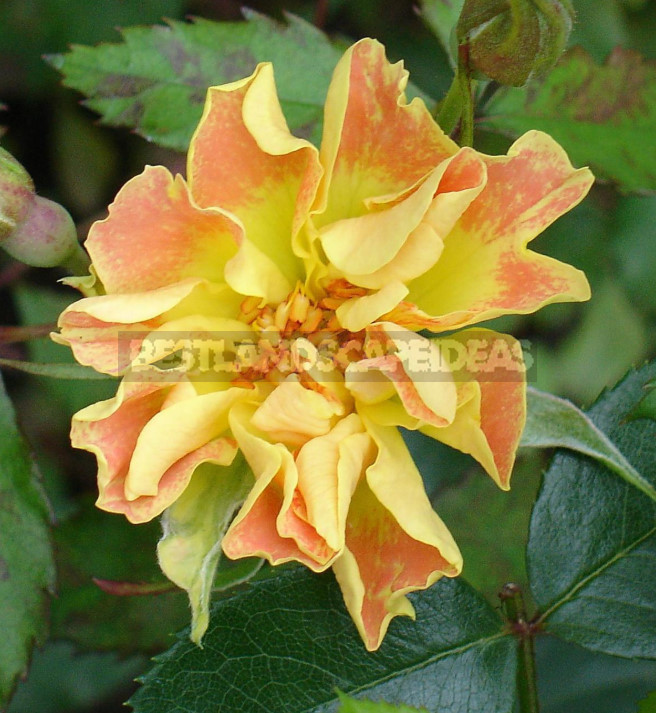 And at the beginning of the XXI century, new roses of the series appear on the flower market Truffles with a unique deeply cut shape of the petals.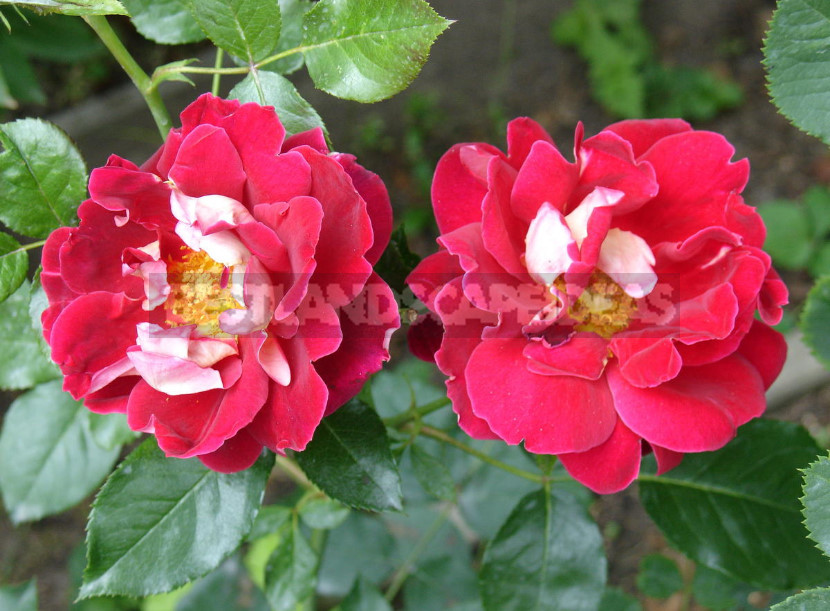 In this series of Dutch breeding (Interplant) there are more than 10 varieties of different colors: 'Splendid Ruffle' – yellow, 'Chocolate frill' – brown, 'Queen of Ruffles' – white, 'Musique Ruffle' – two-tone red and white, 'Sparkling frill' – crimson-red with silver-white, 'Beautiful frill' – red, "Passion of the grouse" – silver-cream with lilac, "Dream of the grouse" – Peach-apricot with yellow-pink, "Romantic grouse" – Carmine red.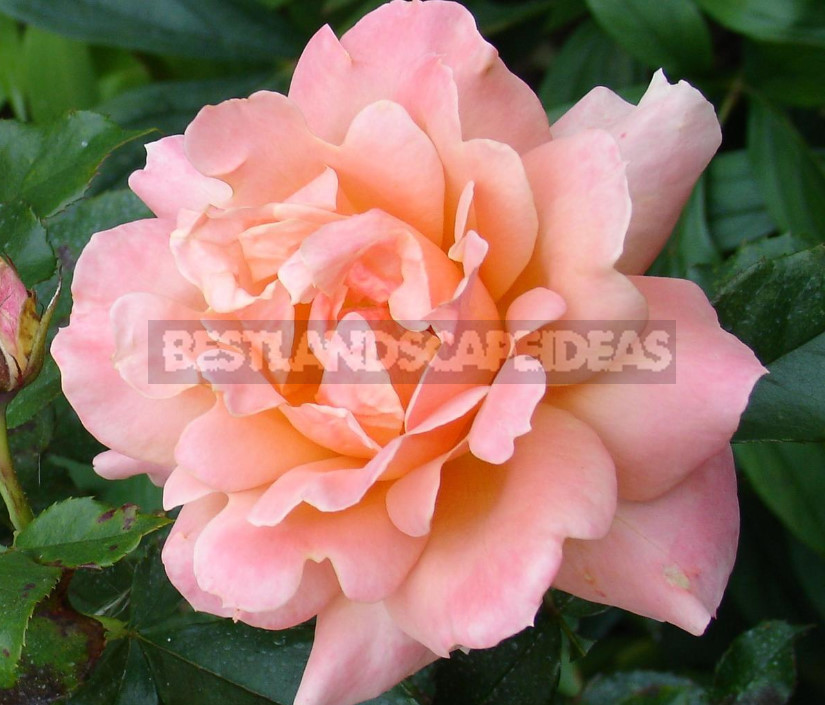 Roses of the series Truffles -floribunda, profusely blooming, resistant to diseases, winter well in cold climates with shelter. The flowering of these unusual roses leaves an indelible impression. Each flower is unique and changeable. It is interesting to watch the blossoming of buds; the transformation of an ordinary rosebud into an exotic flower with intricately carved and curved petals is a fascinating and exciting process.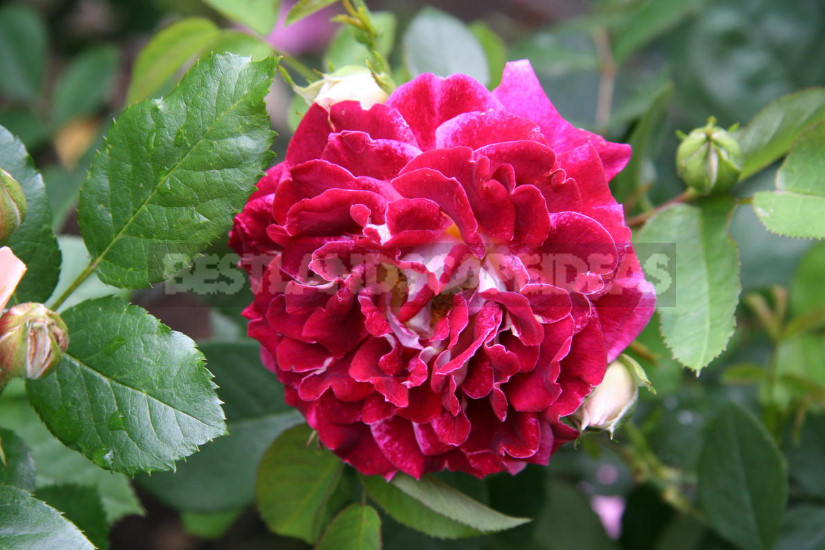 There are three varieties of this series in my collection. Touching peach-pink "Dream frills" looks like an orchid. And lace petals of varieties 'Sparkling ruffles' and 'Mystical ruffles' have an unusually rich palette of colors, velvety texture and shine. These roses remind me of real royal dresses made of brocade and velvet, richly decorated with lace and embroidered with precious stones.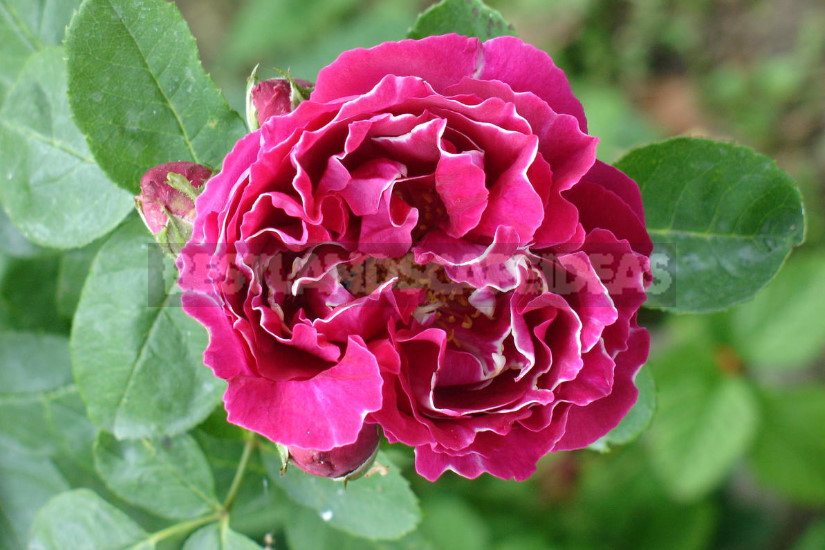 But I think the most beautiful lace rose in my collection is the 'Baron Girod de l'ain' variety. Wavy-toothed petals of wine-red color are decorated with the finest white border – perfection, refinement, sophistication and nobility. This is the most expensive and beautiful "pink" lace.