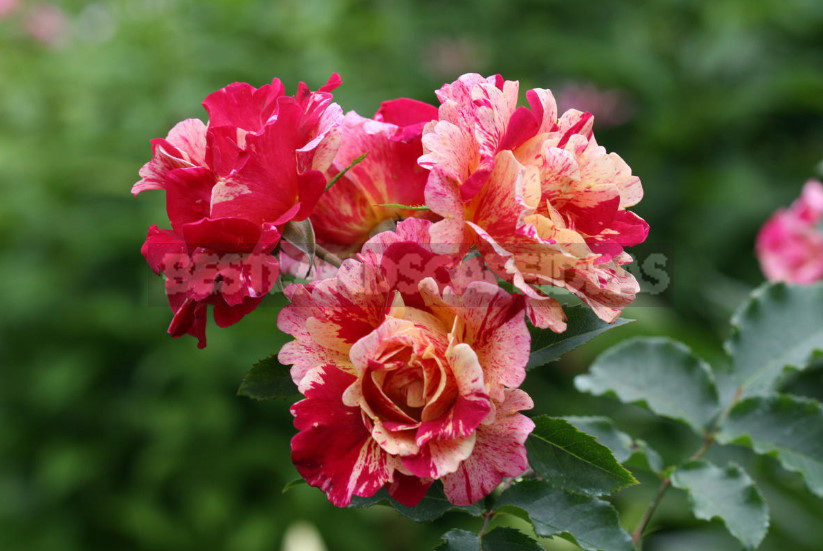 "Lace" roses (Ruffles) — this is one of the new fashion trends in the selection of roses of the XXI century.
And the background of the creation of these amazing flowers is… Breeders drew attention to the shape of the petals as one of the most important details in the creation of roses with an unusual flower shape.
Most of the rose petals smooth-edged, but the form of their extraordinarily diverse.
Some petals are flat ('Mozart'), while others are bent. The 'Bremen Stadtmusikanten' petals are all bent, and the shape of the flower resembles a Camellia. While the 'Malicorne' the petals as the blooming flower bent inside.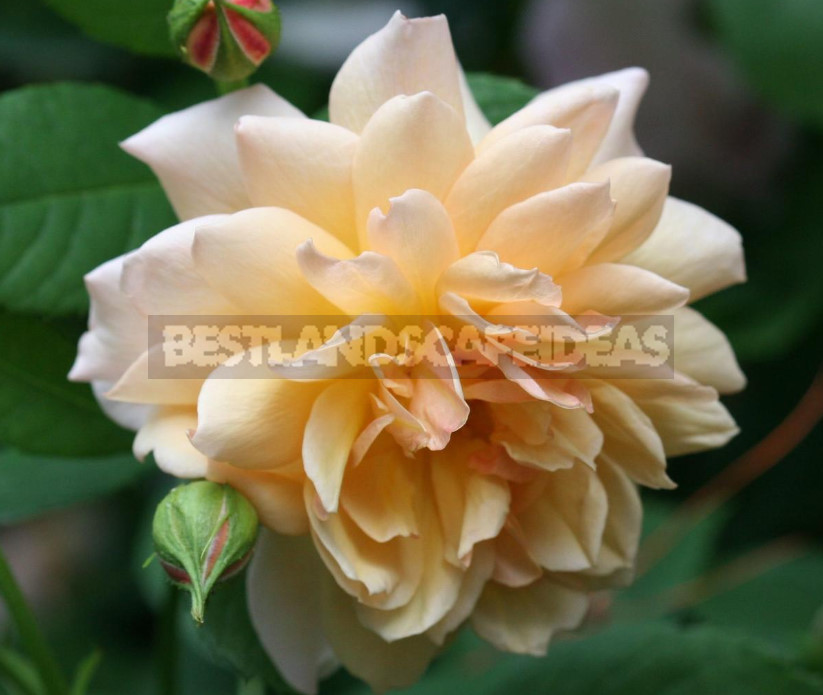 The 'Grace' petals are bent outward and folded in a triangle, making it look like a Dahlia flower.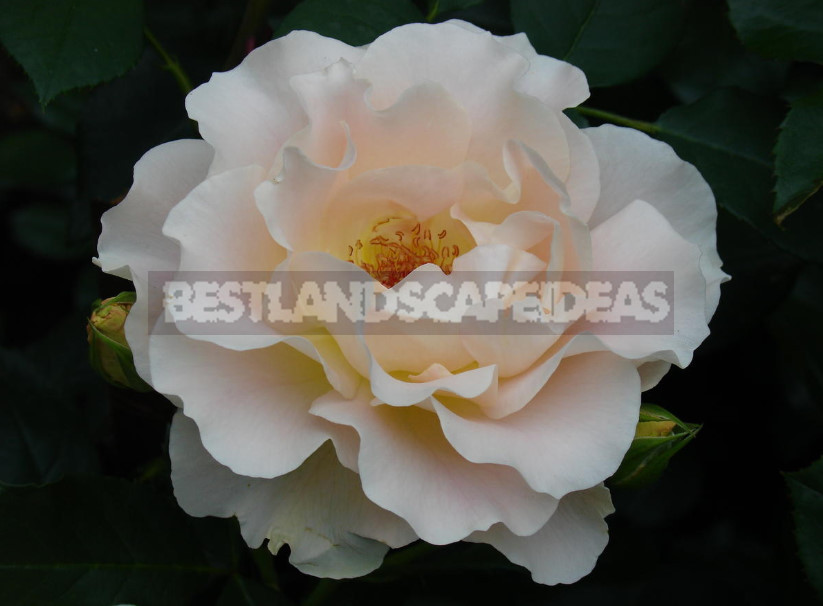 Unusually good and touching roses with wavy petals 'Westerland', 'Rokoko', 'Polka 91', 'Cubana'.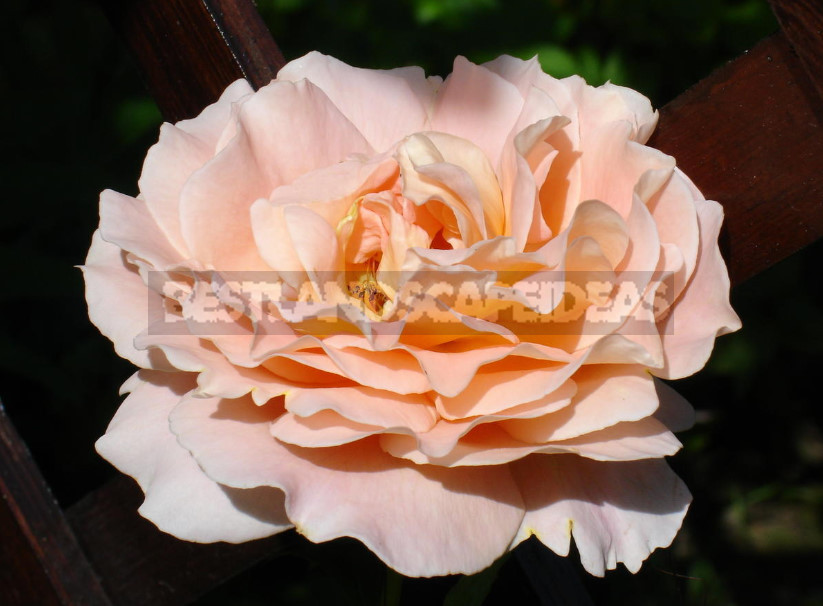 Many roses are decorated with serrated petals. Finely toothed petals grades of 'F. J. Grootendorst', 'Pink Grootendorst', 'Grootendorst White' do their flowers like cloves.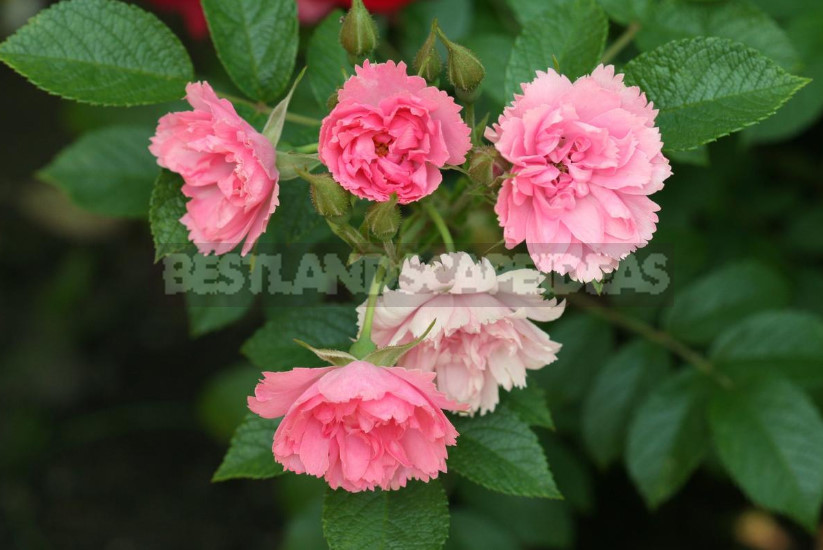 Eye-catching unusual petals with pointed, like peaks, tips in varieties 'Prairie Joy', 'English Garden', 'China Girl'.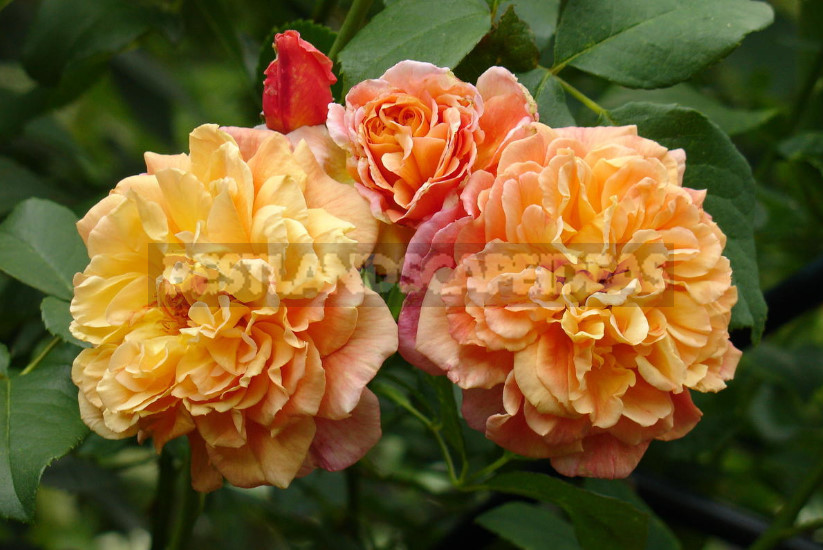 The flowers of many roses are decorated like a toad, rugged lace, corrugated petals – 'Alleluia', 'Edgar Degas', 'Rose des Cisterciens', 'Aloha', 'Cesar', 'James Galway', 'Comtesse de Segur'.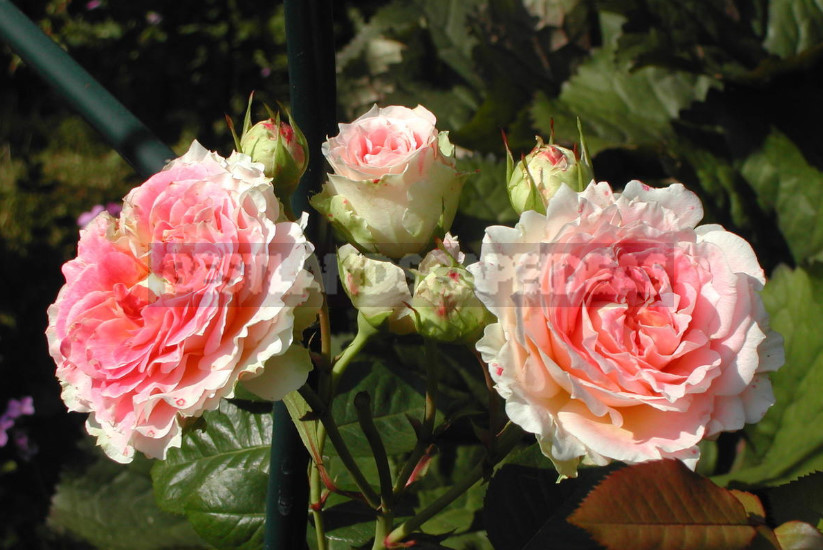 In varieties 'Sommerabend' and 'Pur Caprice' wavy-toothed petals special addition inside create the illusion of double flower.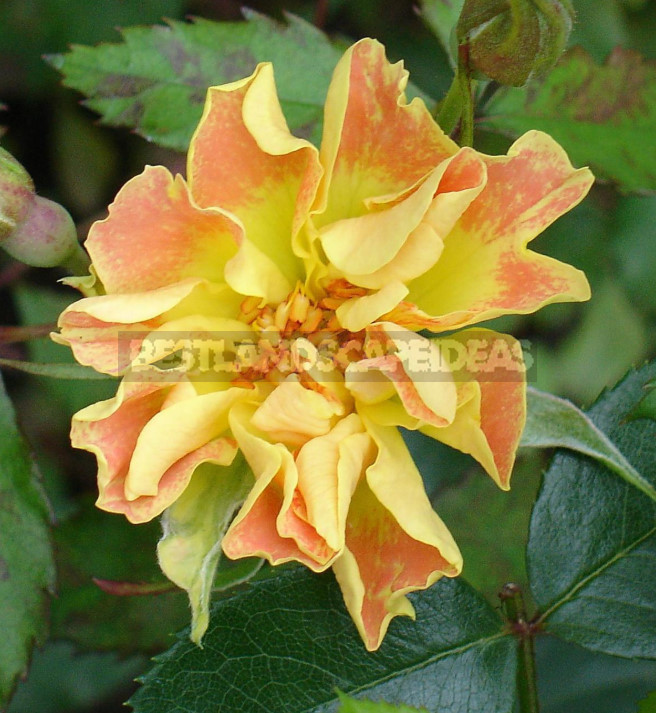 And at the beginning of the XXI century in the flower market there are new roses Ruffles series with a unique deep-cut shape of the petals.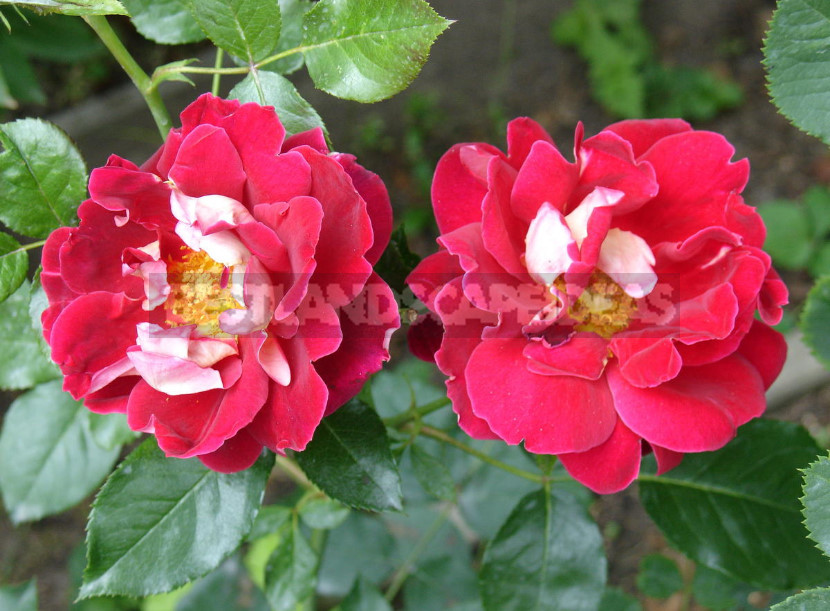 In this series of Dutch breeding (Interplant) for more than 10 varieties of different colors: 'Splendid Ruffle' — yellow, 'Chocolate Ruffle' — brown, 'Ruffle's Queen' – white, 'Mustique Ruffle' — two — color red-white, 'Sparkling Ruffle' — crimson-red with silvery-white, 'Lovely Ruffle' — red, 'Ruffle's Passion' — silvery-cream with lilac, 'ruffle's dream' — Peach-apricot with yellow-pink, 'Romantic Ruffle' – Carmine red.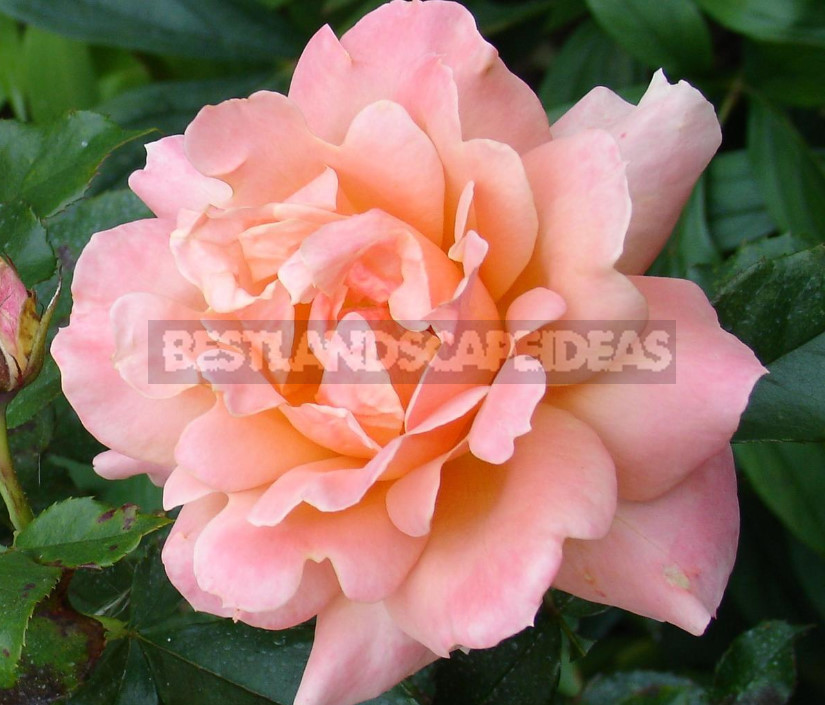 Roses series Ruffles-floribunda, blooming profusely, resistant to disease, good winter in cold climates with shelter. The flowering of these unusual roses leaves a lasting impression. Each flower is unique and changeable. It is interesting to observe the blooming of buds; the transformation of an ordinary rose Bud into an exotic flower with intricately cut and curved petals is a fascinating and exciting process.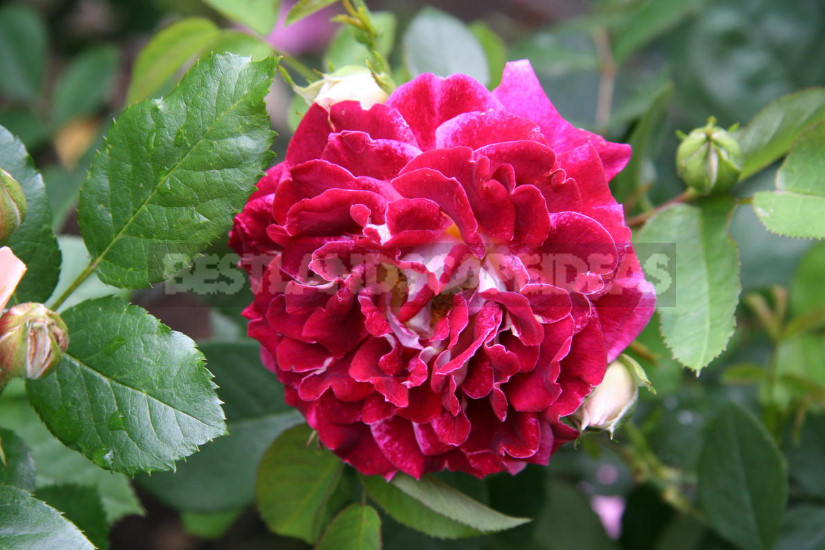 In my collection of three varieties of this series. Touching peach-pink 'Ruffles Dream' is like an Orchid. A lace petals varieties 'Sparking Ruffles' and 'Mystique Ruffles' have an unusually rich palette of colors, velvety texture and Shine. These roses remind me of real Royal dresses made of brocade and velvet, richly decorated with lace and embroidered with precious stones.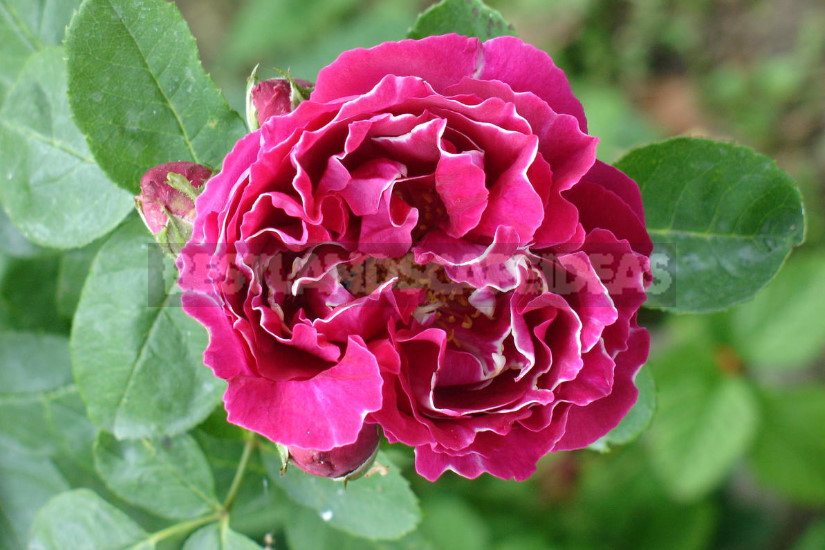 But the most beautiful lace rose in my collection I think grade 'Baron Girod de l'ain'. Wavy-toothed petals of wine-red color are decorated with the thinnest white border – the perfection, refinement, refinement and nobility. This is the most expensive and beautiful "pink" lace.