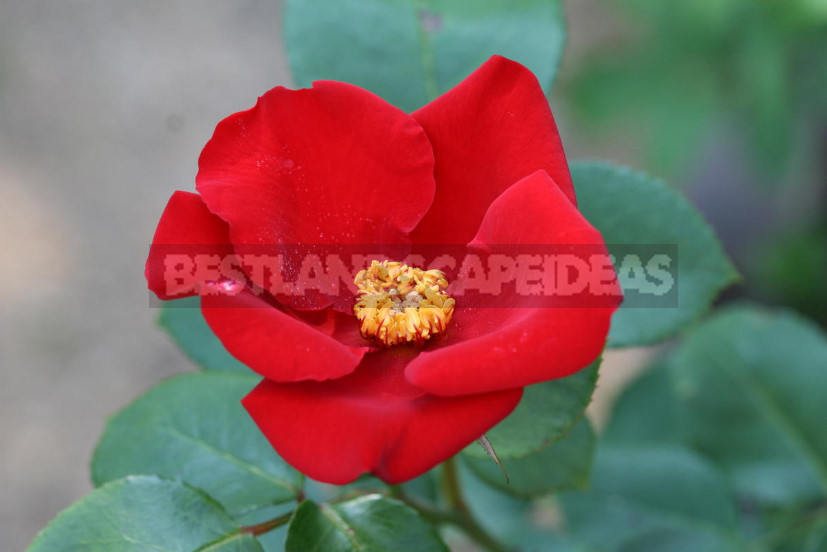 Rose! And our imagination immediately draws a solemn bouquet of red-Burgundy goblet roses or plunges into the heady aroma of tea-hybrid aristocrats luxurious rose garden. But today we are not talking about them.
Today at the peak of fashion roses with a simple (4-8 petals) and semi-double (up to 20 petals) flower shape.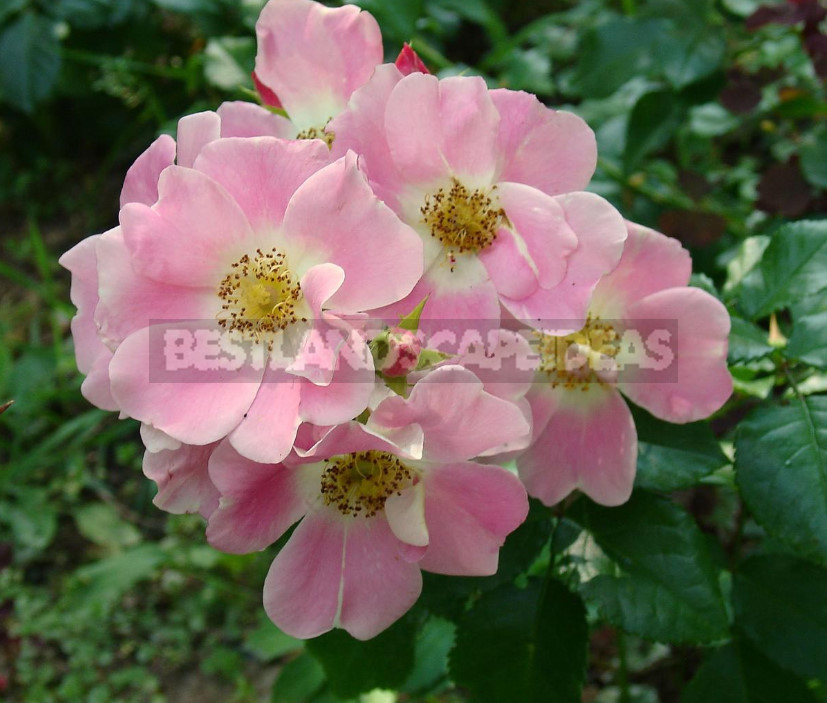 Back – to the origins, to the natural forms, to the health and endurance of ancestors-that's what all the famous rose breeders are guided by today when creating new masterpieces. David Austin, the author of the famous fragrant English roses, argues that the process of creating a strong and hardy modern roses is possible only by bringing them to the wild ancestor – wild rose.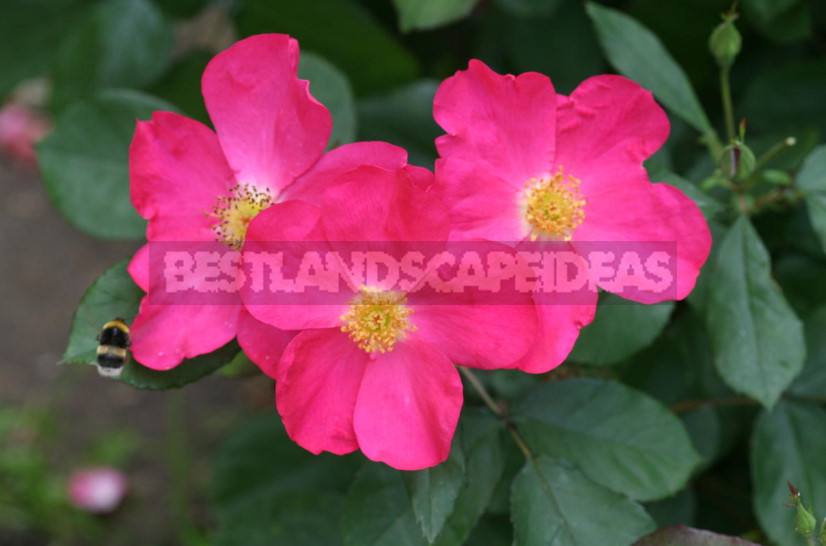 His collection already has 4 varieties with simple flowers: 'the Alexandra Rose' (1992), 'Morning Mist' (1996), 'Ann' (1997), 'Rose of Picardy' (2004) – and they are great. In recent decades, among the new varieties of the world's leading pink companies are increasingly such species. Simple flowers are now found in all groups of garden roses, except for hybrid tea.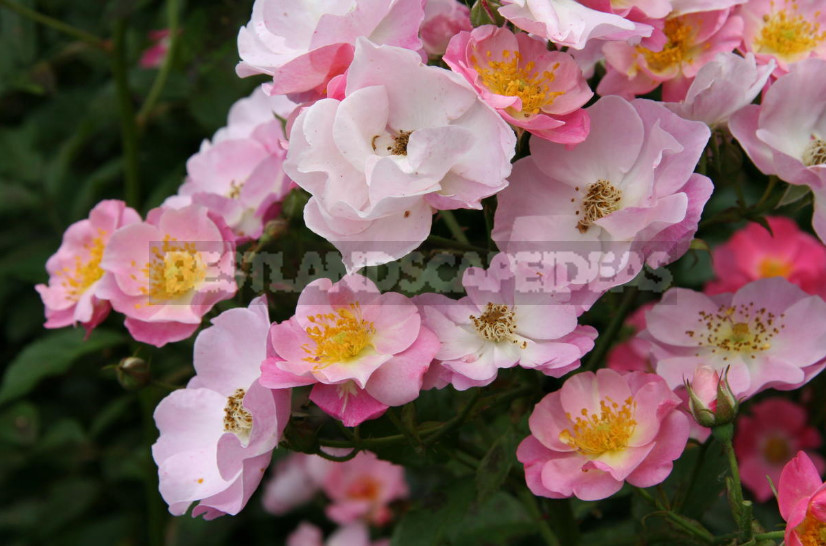 Even among the cutting varieties marked charming "simpletons" – a series of Zen Family (Meilland 2005). Their amazing endurance, winter hardiness (for the winter it is enough to bend them to the ground and to hound), health (many are marked by the ADR sign), they conquered the hearts of many rose-growers. They bloom more profusely than double roses, and almost continuously. And the waves of flowering are striking: the leaves behind the flowers are not visible-solid white, pink, red, purple clouds.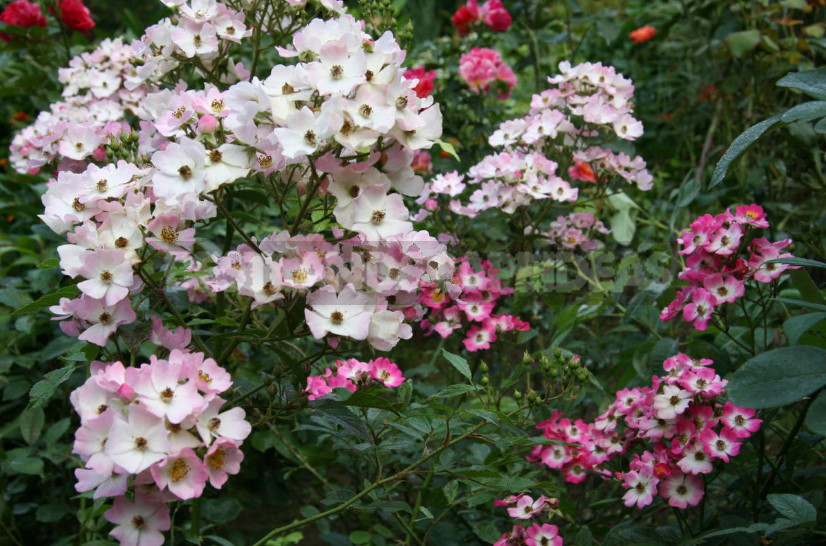 The simple shape of the flower fascinates with its refinement, fragility, elegance and perfection. A special charm give the flowers wavy edges of the petals and an abundance of yellow, Golden or reddish stamens in the center. Surprising implausible large Golden-reddish "antenna" pale yellow "cymbal" 'Golden Wings'.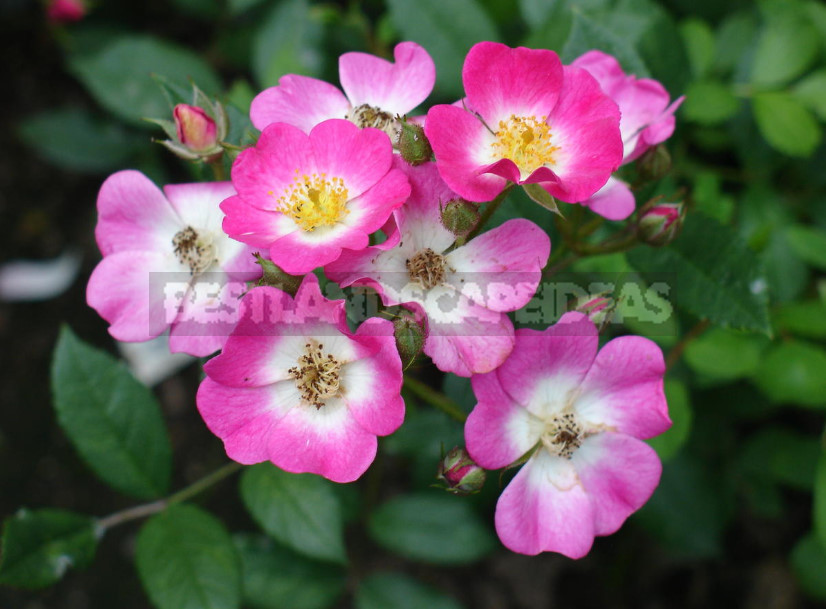 Delight and admiration feel when huge caps of buds of rose 'Ballerina' and 'Mozart'. This magic consists of countless simple, but such touching flowers-white with a pink touch on the edge of the 'Ballerina' and bright pink with a white eye in the center of the 'Mozart'.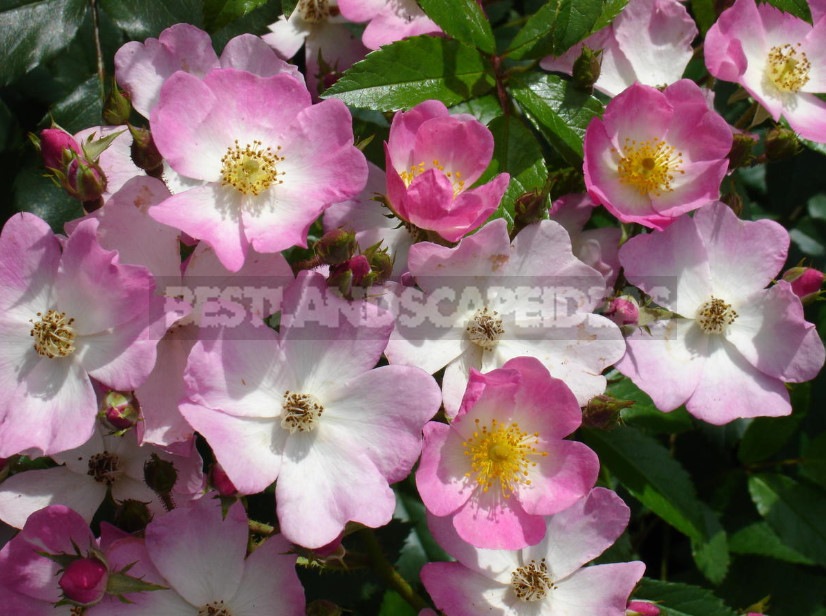 A Chinese rose bushes 'Angel's Wings' (easy to grow from seed) strewn with lots of pink and purple flowers, moths, as if all the elves flew here.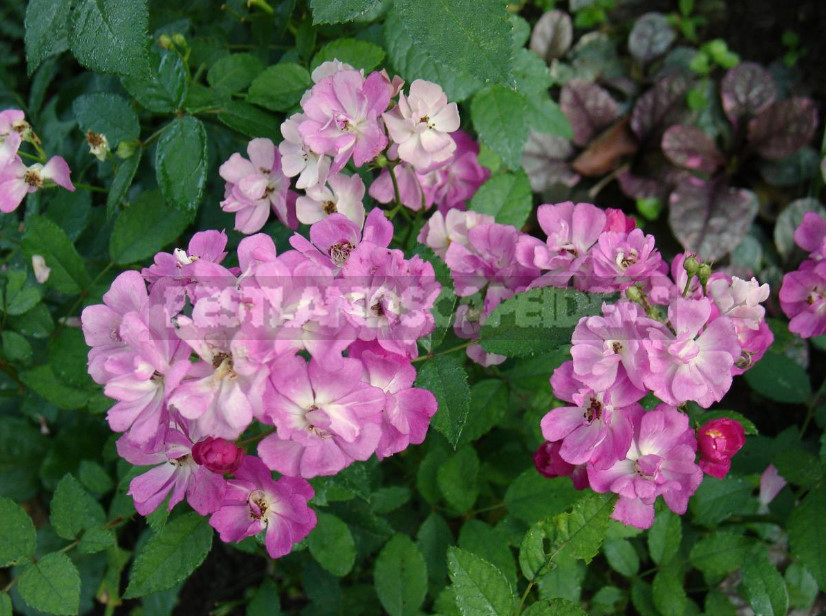 In varieties 'Sommerabend' wavy edge and a special addition of petals creates the illusion of double flower.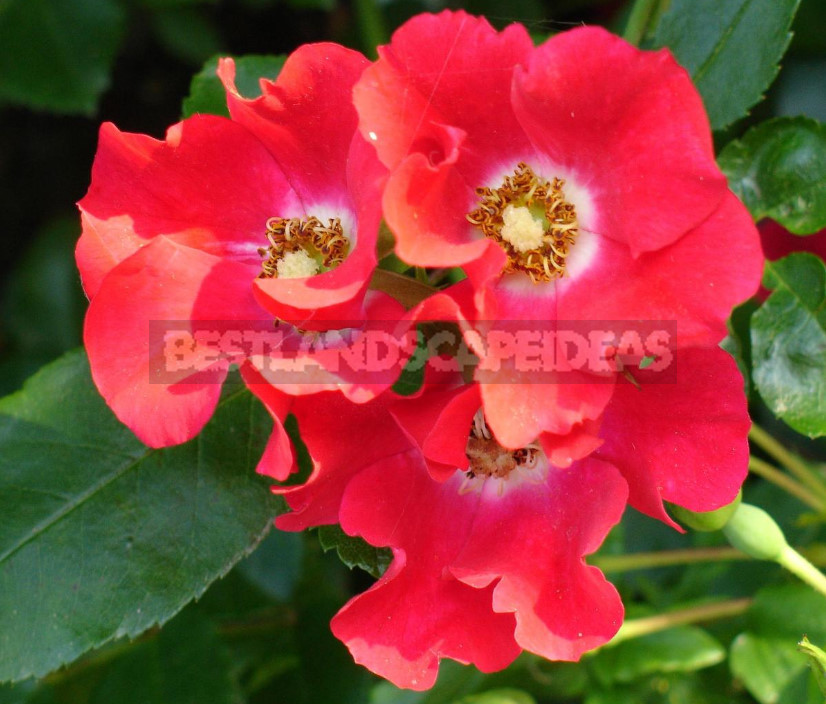 Indelible impression gives us a semi-double rose 'Rhapsody in Blue'. Who has ever watched the opening of the Bud of this rose, this musical and magical exposure of the white eye and a bunch of Golden stamens surrounded by petals elusive changing blue-purple hue, he becomes her eternal admirer. Stamens exude a musky aroma, which you can enjoy just passing by.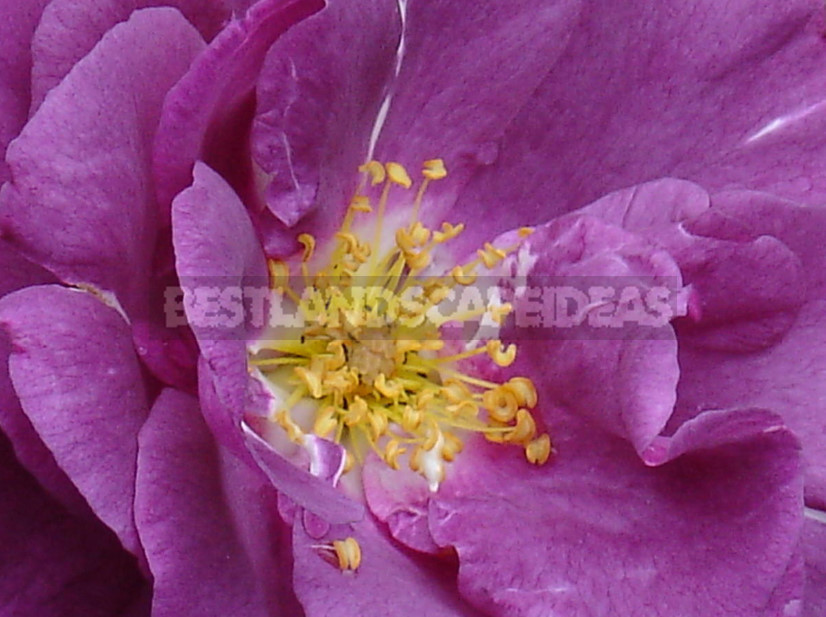 Have you noticed how like "simpletons" insects — especially bees, bumblebees and flies? These lovely roses are also attractive for landscape designers. The variety of forms of the Bush gives ample opportunities for their use in the garden.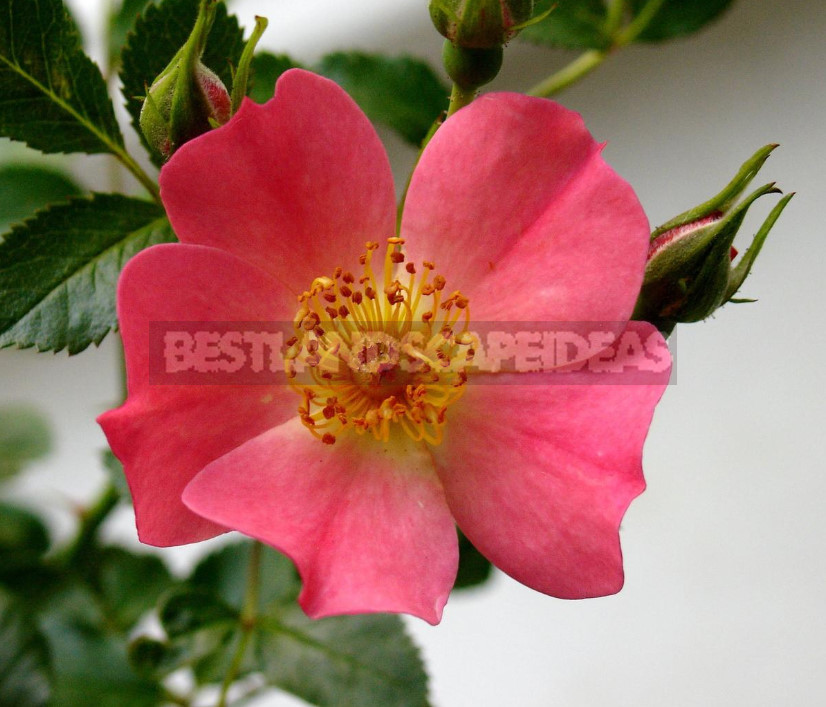 In a rosary well to combine roses with Terry and the simple shape of a flower.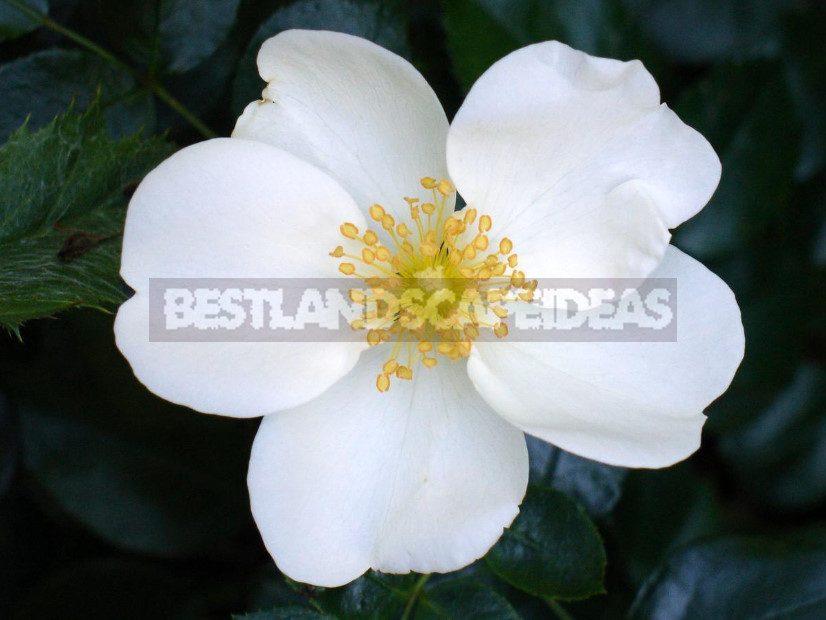 Low-growing roses floribunda and groundcover varieties ('Coco', 'Eskimo', 'Pink Bassino', 'Red Haze', 'Fortuna', 'Dream Lavender', 'Sommerabend', 'Sweet Haze', 'Paris 2000') it is possible to successfully "knock out" bottom srubov tall shrubs in perennial borders and curbs.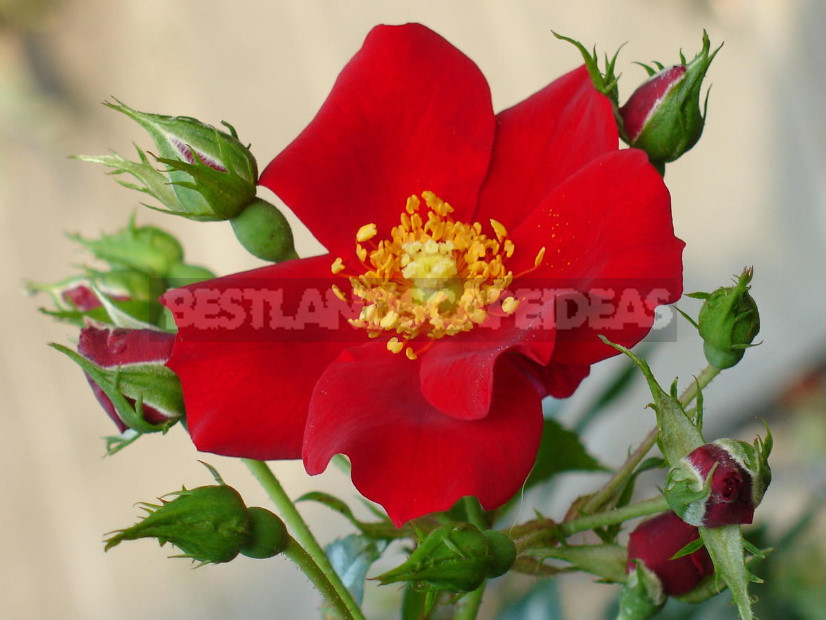 "Simpletons" easier to enter into a complex mixborder. Surrounded by perennials, they look more organic.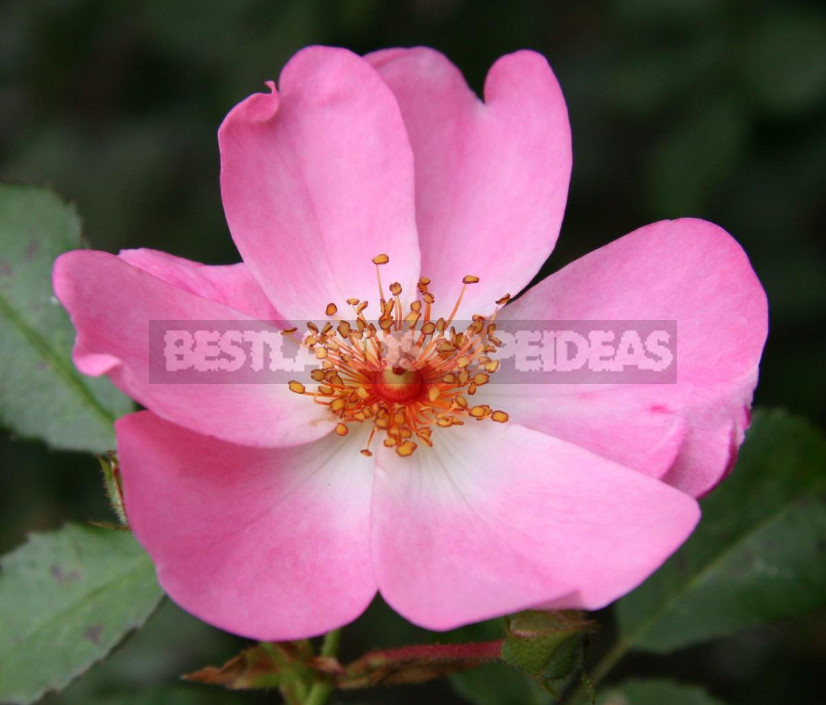 They are indispensable when creating flower beds in a rustic style (country style).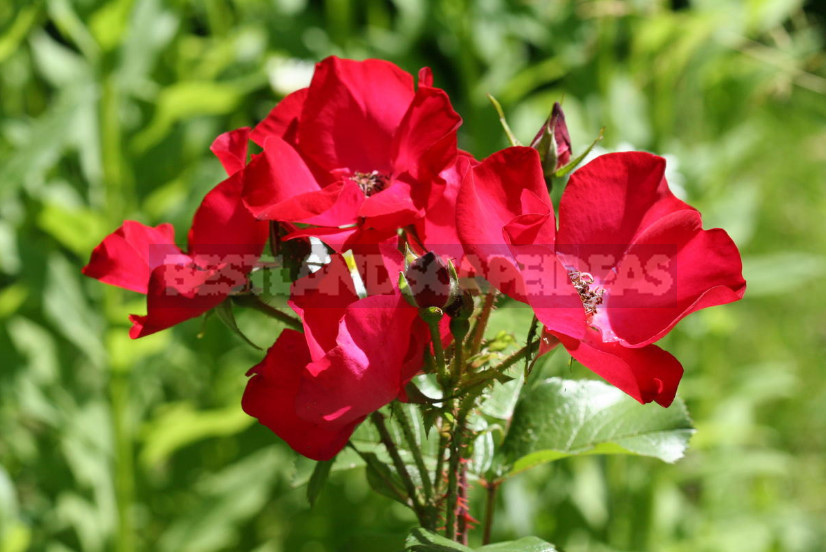 Scrub varieties ('Robusta',' White Haze',' Felicitas',' Linderhof',' Nevada') are good for creating hedges and soliternyh landings.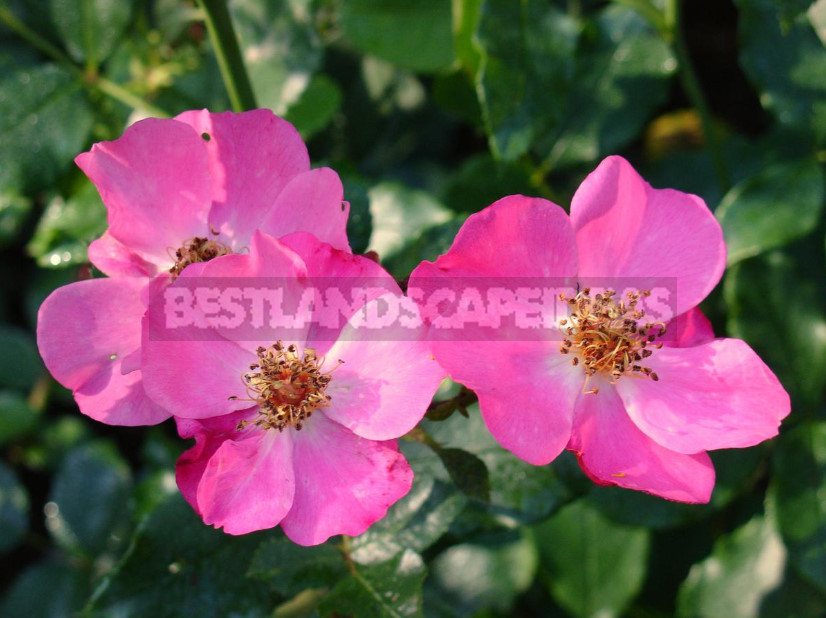 For container landing the best, in my opinion, are 'Ballerina' and 'Mozart'. In vertical gardening indispensable 'Altissimo', 'Kew Rambler', 'Filippes Kiftsgate', 'Dortmund'. And 'Ballerina' on the trunk is better than real Sakura, because it blooms all summer.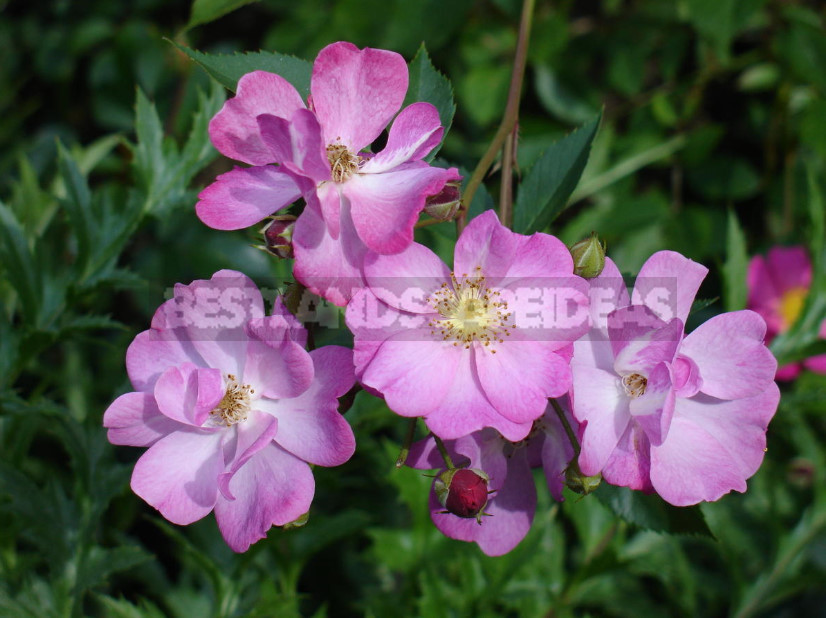 I present to you my collection and I think you will agree with me: "simpleton" – a real Queen, the embodiment of perfection!