Do you think that the dacha is sad? You are wrong: outside the city, you can find a lot of exciting activities that are not related to beds, greenhouses or lawns. Some of them can be a good help for the family budget, others will significantly improve health or help transform the site. The choice is yours, and we will only suggest available to each summer resident leisure options in nature.
1. All fishing!
Those who want to sit on the shore with a fishing rod will also get a lot, and it's not even about the catch-romance! Although I also want to catch a fish, I know from personal experience. Sometimes the "wise minnow", deftly eating the bait and does not want to go to the cage, seriously spoils the mood.
There are simple fish in our river, but even such a modest catch makes me happy. I like to fish in the morning light, and here's the amazing thing: it's usually quite difficult for me to get up after dark, but when it comes to fishing, where does sleep go? The river passes through the village, and the local cats quickly realized what was what: a cat sits next to each fisherman, patiently waiting for small fish to come across.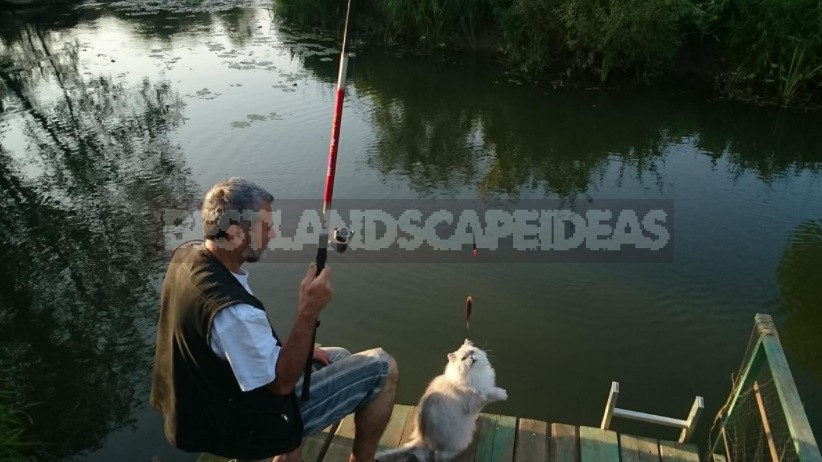 I also have a dream-I want to go fishing in a fishing place… I watch "Wild fishing" as if spellbound, and I am wildly envious of the lucky ones who carry Thymallus. Oncorhynchus gorbuscha, Ctenopharyngodon idella and Anguilla, Osmerus eperlanus and Brachymystax. The most desirable prey for me is Thymallus. How I want to catch him!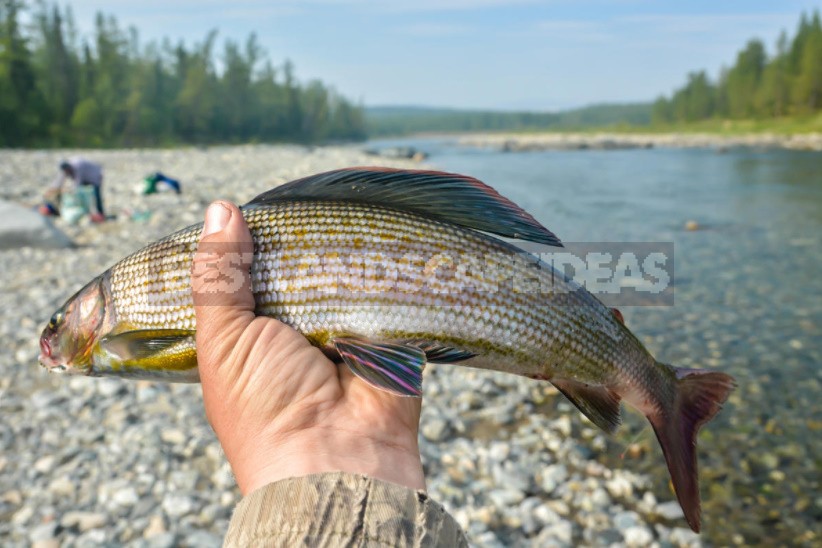 Even if you let go later, but first catch it, hold it in your hands, enjoy its stunning beauty and your deafening happiness! In General, my story about catching the dream fish is still ahead. Who has already experienced these exciting emotions, tell us how it was.
2. it's time to go hunting
We will deliberately leave aside the ethical component of this hobby: the topic of conversation is completely different, and it is unlikely to come to a common point of view on this issue, in principle, I think.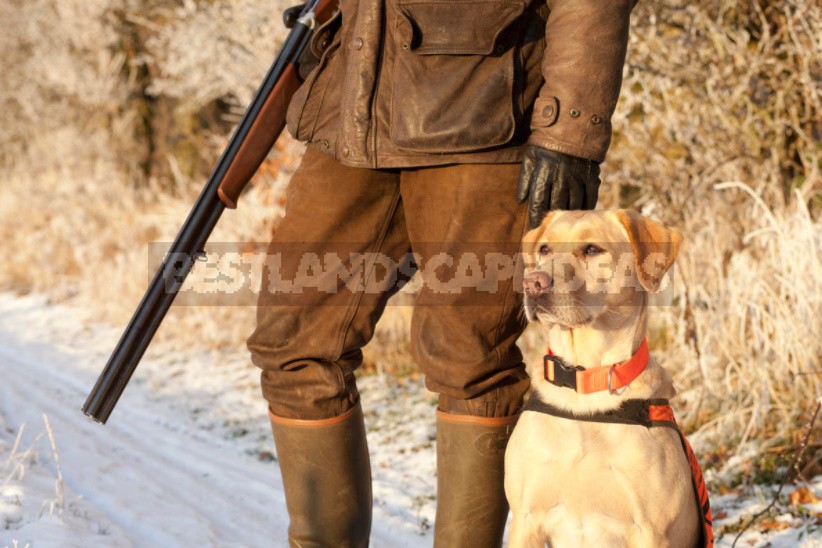 If you completely "accidentally" bought a hunting dog, dream about your own gun and constantly watch the channels "Hunting and fishing", "wild hunting", dreaming of being in the place of the heroes of the story, it's time to face the truth: you are a born hunter! And it's time to make your dreams come true: get equipment,equipment, get all the permits.
3. in a healthy body — a healthy mind
Living in nature and not taking advantage of a favorable moment to improve your health is simply unacceptable! You will benefit from any physical exercises (not to be confused with physical activity!) that you are happy to perform, whether it is a five-minute morning exercise or an hour-long yoga session.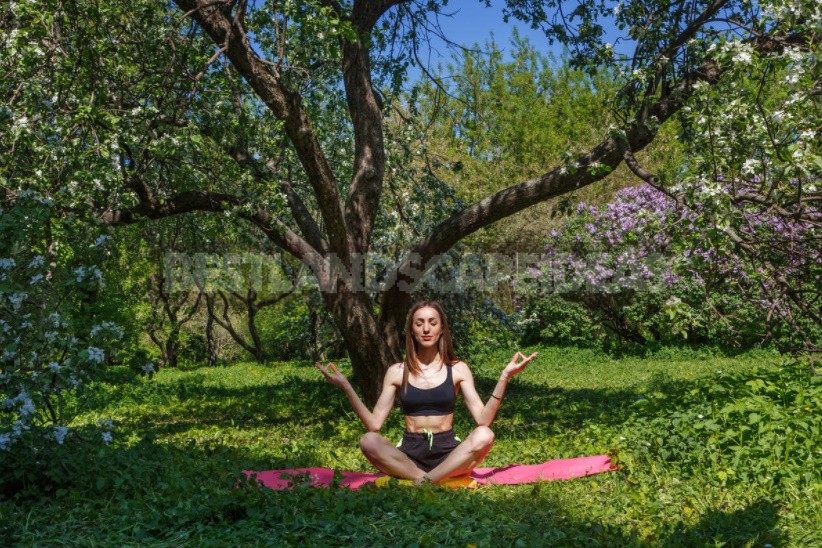 The main criterion for the usefulness of exercises is well-being. If you feel a surge of strength and energy after classes-great. If you are tired, you need to limit the load. Nordic walking is a great way of gentle cardio training. Now you can meet its adherents in the city, but outdoor activities will bring much more benefits. Well, if you are not satisfied with Nordic walking for any reason, get on your bike and go to admire the surrounding area, while burning extra calories. Or jog, jump rope, because the main thing is to start, and when you see even microscopic positive results, you will not be able to stop.
4. Who is with us for mushrooms?
There is hardly a summer resident who is completely indifferent to quiet hunting. The forest calls, beckons with the majestic beauty of giant trees, bright colors of flowering grasses, excites with the fresh aroma of crushed grass and spicy mushroom spirit.
Looking at the rich prey, the heart of the mushroom picker is always filled with real happiness. Even just for the sake of this feeling is to go in search of mushrooms and mushrooms. You don't need to discount mushroom delicacies: who will refuse a fragrant soup or a fragrant pie! And if you have collected a lot, you can prepare it for the future. Of course, always remember about the deadly danger-poisonous mushrooms. Excitement is excitement, but follow the main rule of the mushroom picker steadily: I'm not sure — don't take it.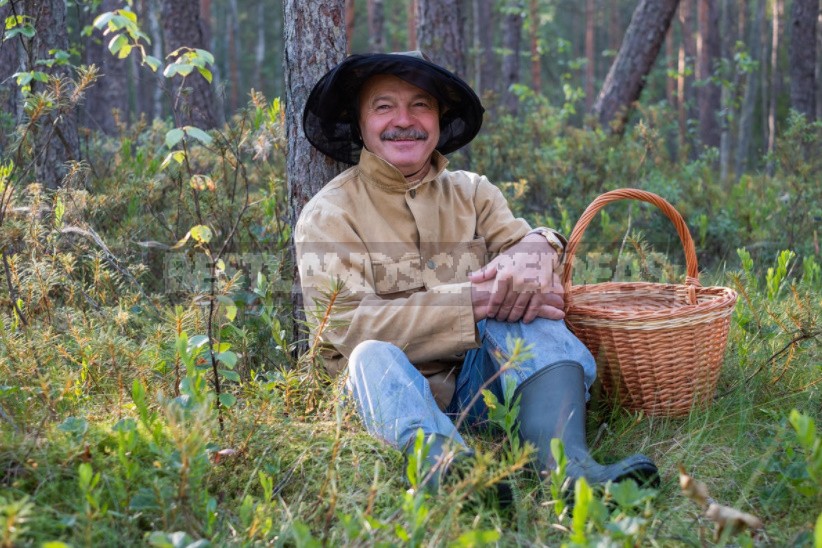 Yes, such a simple security measure will save you from possible problems. If you already feel the desire to go to the forest, then prepare for it accordingly!
5. Bee, give me honey
Let's move on to global Hobbies. If you want to eat really natural honey, get an apiary. It is not necessary to take a swing at once on an industrial scale-1-2 hives will be quite enough to start with. And when mastered, it can be about the expansion of production to consider not only your family to provide the ecoproduct, but neighbors Yes, friends selling you a profit and they just say thank you. And what an exciting activity it is to study the structure of the bee family, a complex community that works as a single organism!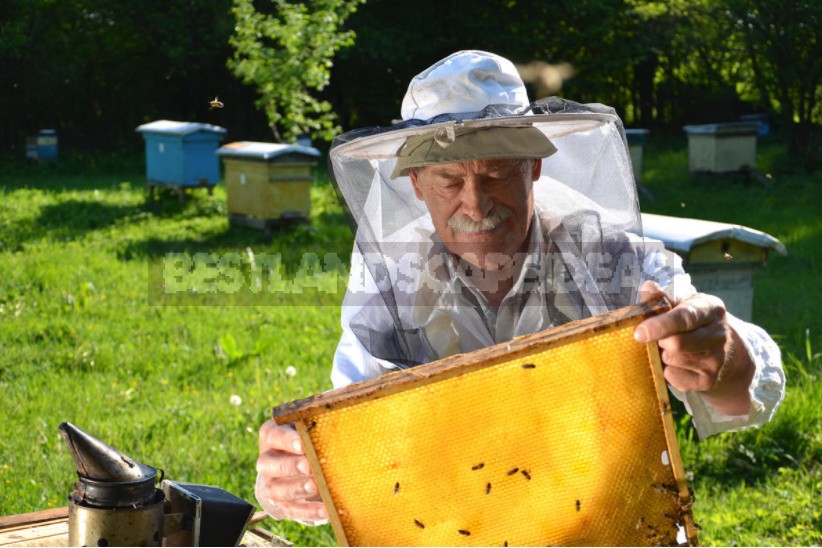 However, not everyone around you can be happy with the buzzing neighborhood, especially if someone is allergic to bee venom. But you can settle the issue in peace: enclose your site with a solid fence at least 2 m high, place the hives no closer than 3 m from it, and deploy them on your site. Usually these measures are enough to make your bees and your neighbors coexist peacefully side by side.
6. Bird to bird discord: choose by destination
Another large — scale hobby is poultry farming. Previously, every farmstead was busy with hens, geese strutted, and a rooster sat on the fence. Now many people do not dare to get a bird, but in vain. There is nothing complicated in caring for it, and the cost of setting up a poultry yard can be almost zero, if you attach the remnants of building materials that can be found in every dacha.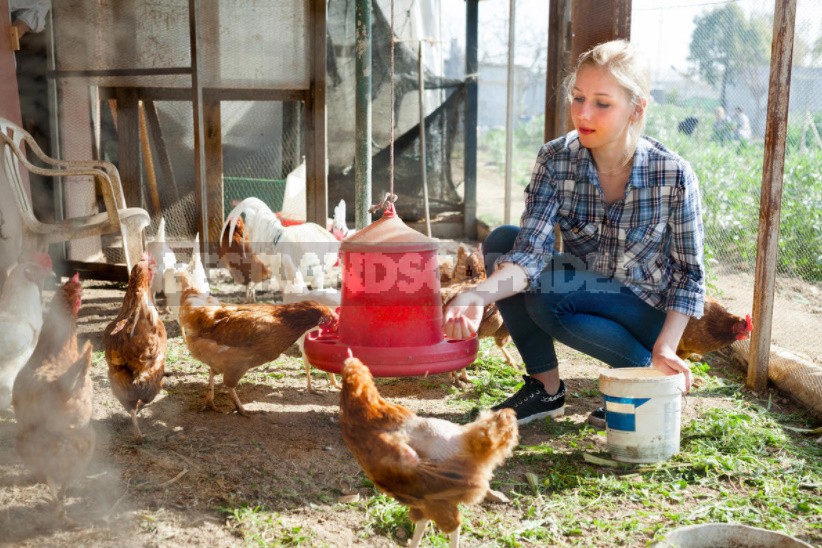 For connoisseurs of beauty, dwarf breeds are suitable. If you decide that your hobby should also be of practical use, first decide what you want to get in the end. If you need eggs, choose the best breeds of laying hens. Quickly raise poultry for slaughter — take broiler chickens or Peking ducks. Geese and turkeys will come in handy for the Christmas table. For sure, no one will grow 1-2 birds, but the surplus animals can be sold very profitably: the price for them during the holidays is quite high, as is the demand. And what a soft down the geese have! Collect, wash and fill the pillows — it will be so sweet to sleep on them! If there are a lot of birds, you can give pillows to relatives and close friends, for sure no one will refuse such a generous and useful gift.
But back to the review of applicants. Charming quail will provide you with dietary products. And if you get Guinea fowls, you can safely throw away all the means of fighting the Colorado beetle: these birds will instantly eat not only adults, but also numerous small fry, which is most difficult to get rid of. You can organize a small business by renting Guinea fowl to those who want to grow organic potatoes.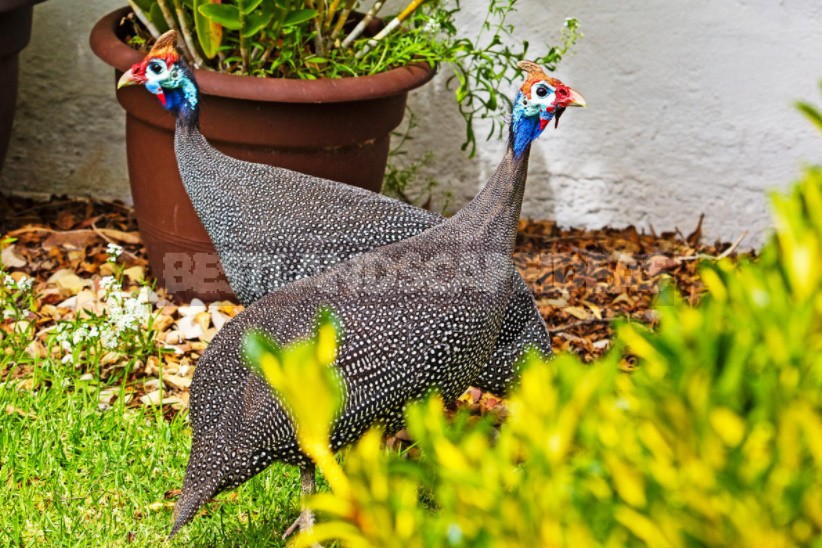 7. Stop, moment!
Have you noticed that you can enjoy the natural scenery endlessly? This is the great secret of natural harmony: looking at the vast steppes or steep mountains, we always pull away from our problems, forget about fatigue, and stress somehow imperceptibly goes in an unknown direction. So let's capture the healing views and enjoy them at any time!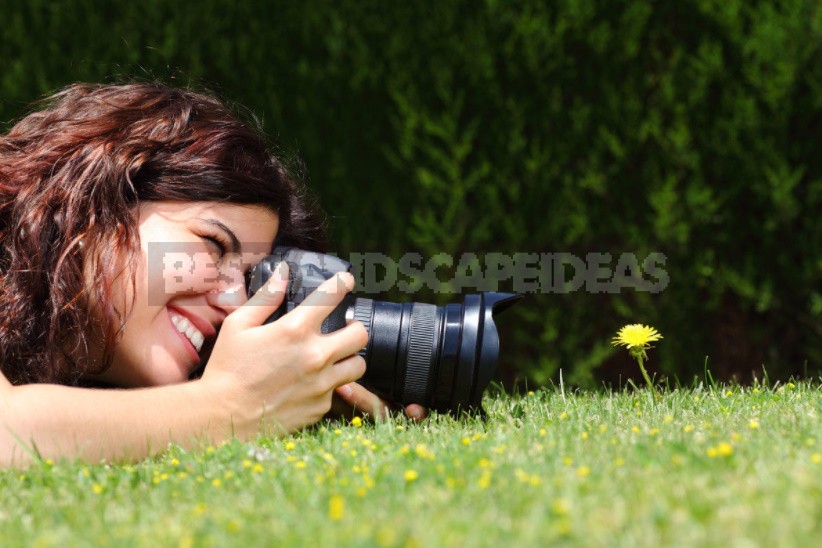 Shoot everything that interests you: happy faces of children in the pool, a beautiful sunset, an amazing butterfly in the flower garden, a step-by-step process of arranging a greenhouse or a cat sleeping peacefully in an old basin. Beauty can be seen all around, and only you know what moment you need to stop to admire it again and again! Just look at what successful pictures our readers took!

Flowering plants can be photographed endlessly-is it possible to see enough of their beauty?!

Another inexhaustible source of inspiration is our favorite Pets. They are friends and quarrel-just like people!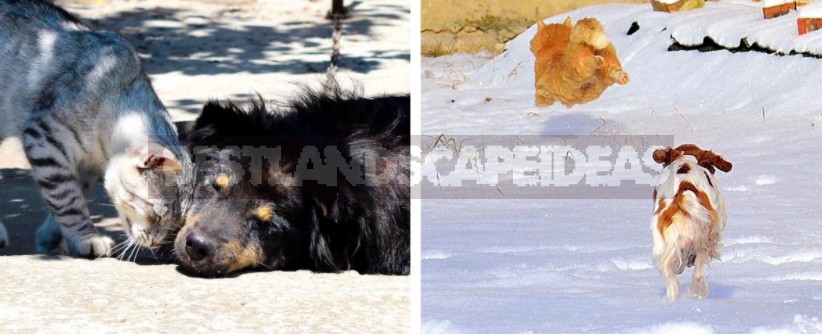 Especially successful pictures can be decorated with tea cups, t-shirts, calendars, Wallpaper and even stretch ceilings! And learn the art of photography is not so difficult as it may seem!
8. In search of treasure
Who among us has not dreamed of finding a treasure — an ancient chest filled to the brim with gold and precious stones? If you want to try your luck, go ahead! Take a metal detector, a sapper's shovel and go on a search: they say that beginners are often lucky. Don't worry if you can't find anything but a couple of old copper coins or buttons on your first attempt — this is just the beginning!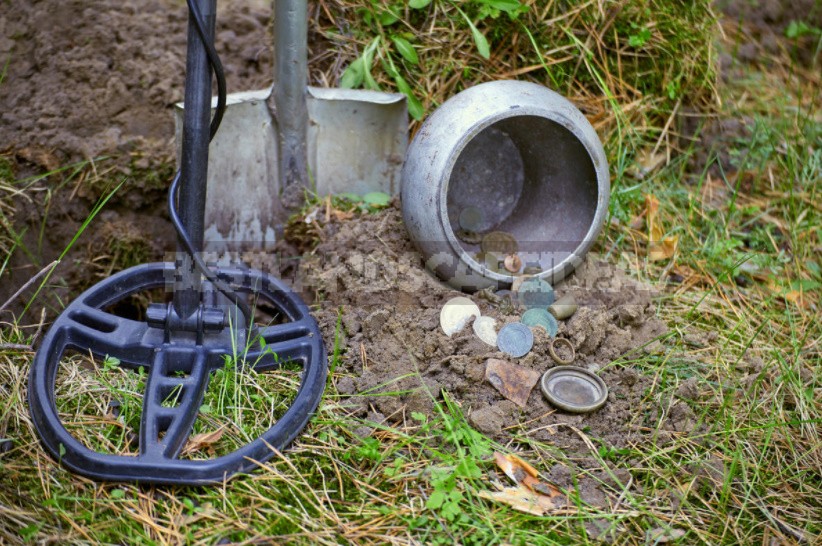 I always feel a certain thrill when I hold old things in my hands: who were their owners, what did they dream about, who did they love, what songs did they sing? It's a pity that the witnesses of long-past events can't speak — I'm sure they would tell us a lot of interesting things. Yes, do not forget to check with the local administration the boundaries of what is allowed — you can not dig everywhere. But sometimes you don't have to go far: who knows, maybe someone hid a treasure chest in your garden many years ago?!
I have listed only 8 Hobbies that can please summer residents, but there are still many Hobbies that can occupy the minds and hearts of gardeners.Someone is engaged in patchwork or embroidery. Yes, there are many interesting activities?! Tell us what gives you joy and a sense of fullness of life, we will also try!