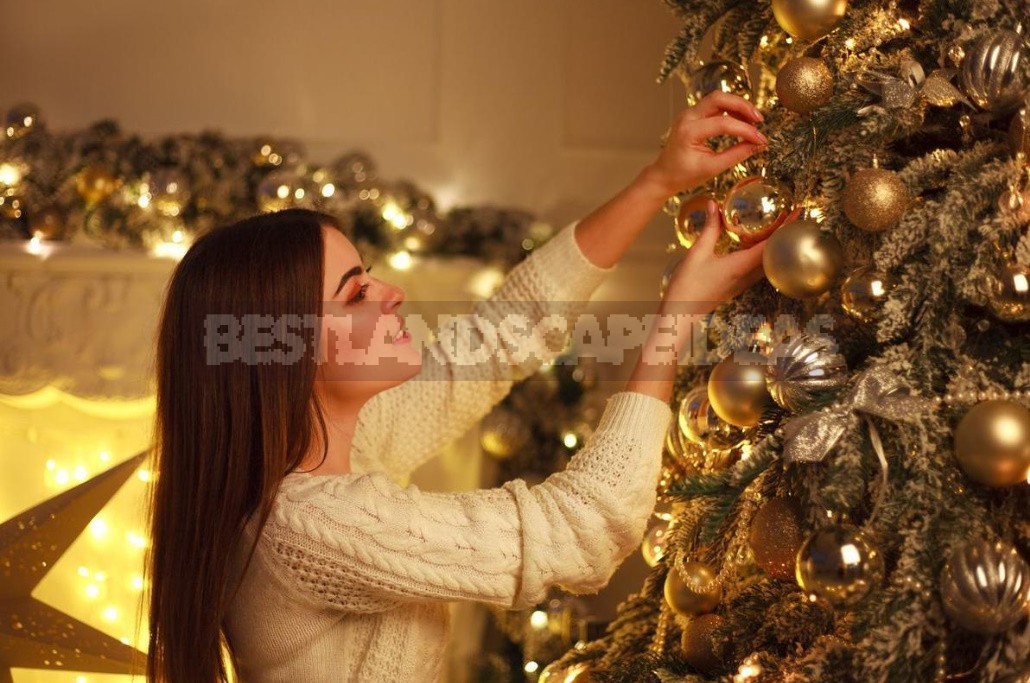 Probably, it is difficult to find a person who does not like new year's holidays. Although many deny this, saying that the festivities only bring extra trouble and expenses. However, even pragmatists in their hearts are still waiting for the New year, linking it with the beginning of a new stage in life and trying to leave the troubles in the past. Those who frankly like to see off the old and celebrate the new year, do not think of a holiday without its usual symbol-a decorated Christmas tree. And they strive to decorate it in such a way as to impress and delight guests. So what kind of outfit for a winter beauty is now in fashion? Let's look at styles and directions.
How to dress up a Christmas tree to please the symbol of the year
First of all, the most common variant of decorating a Christmas tree is a decoration in the style of the symbol of the year according to the Chinese horoscope. Therefore, you should study the symbol of the coming year in detail. Colors for Christmas decorations should be chosen from the appropriate range. This also applies to the color of your own outfit.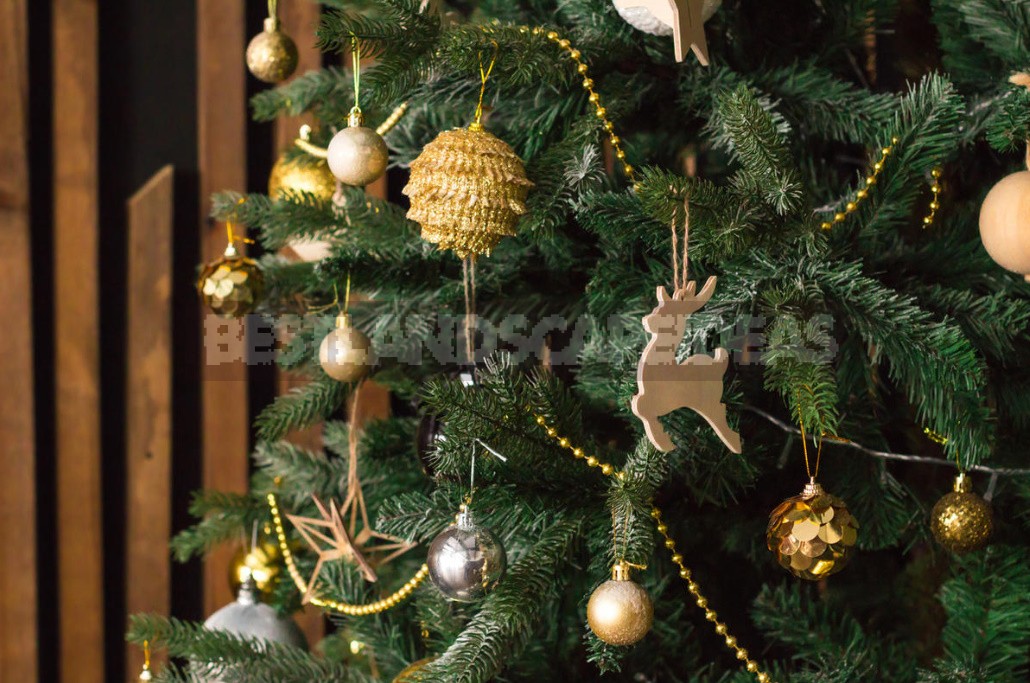 It is worth decorating the Christmas tree with toys that mimic a certain animal and elements associated with the symbol of the year.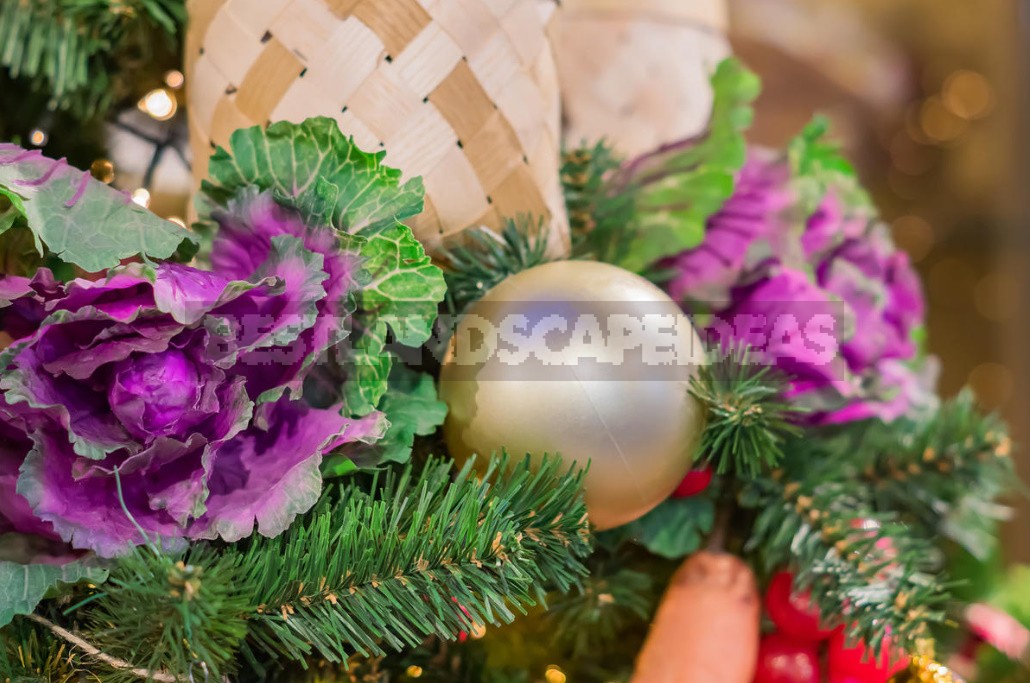 Dress up the Christmas tree with elements that have a symbolic meaning of the coming year. They can also be painted with appropriate paint to match the decorations.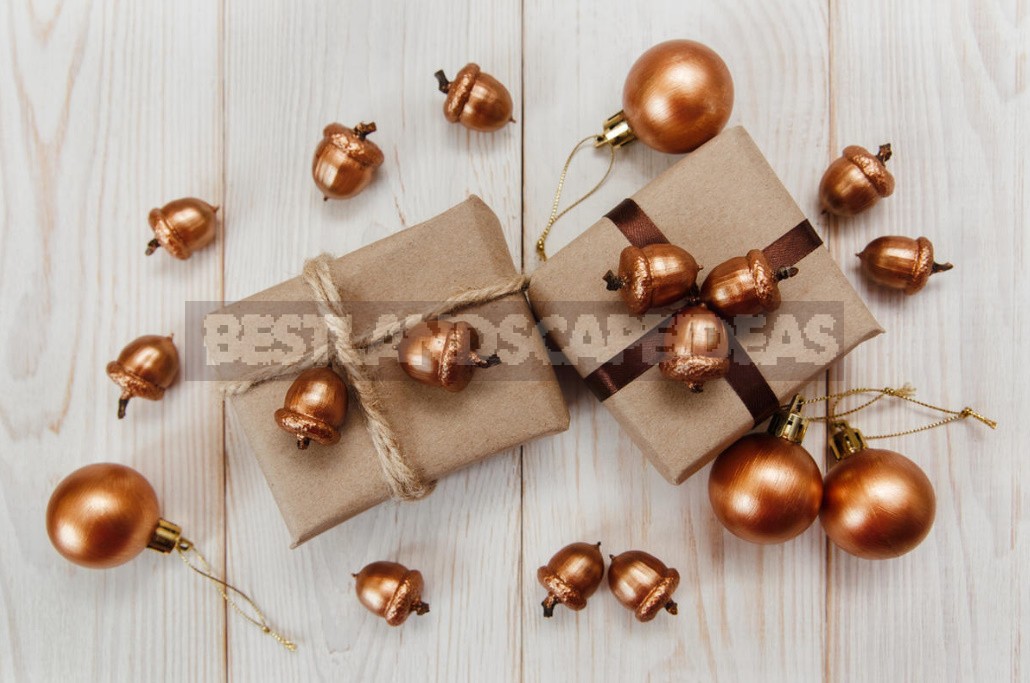 And, of course, on the Christmas tree will be appropriate figures depicting the symbol of the coming year.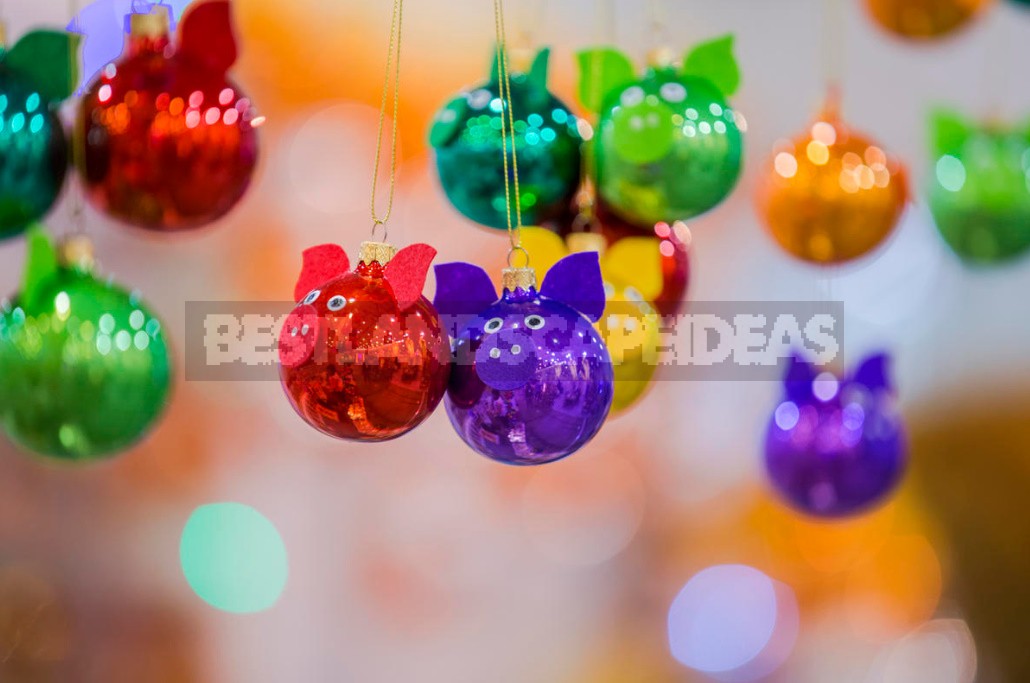 And even if you are not going to buy new jewelry, you can make them yourself. Although the Chinese, regardless of the current symbol of the year, use images of all 12 zodiac animals as decorations at the same time. You can also take note of this.
Trendy wine shades
If we talk about color, wine shades are considered fashionable. And not just in clothes. Create a stylish outfit for your Christmas tree. To do this, you need to pick up balls and garlands in the color of Bordeaux. The more toys of different colors you can collect, the more interesting the tree will look.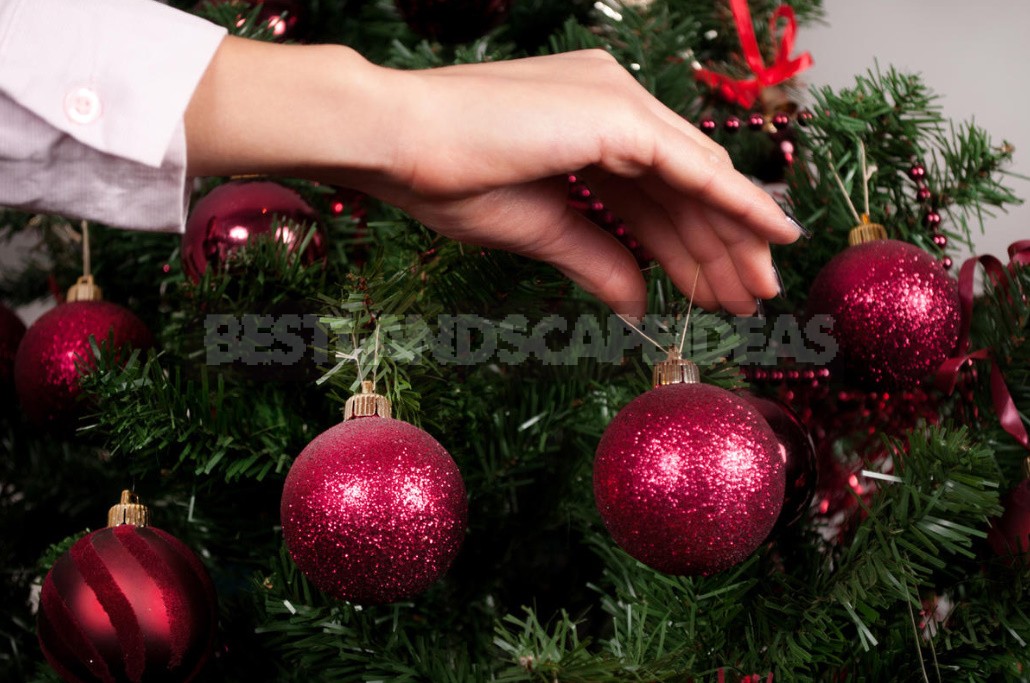 Summer instead of winter
Winter motifs are usually used to decorate the Christmas tree: snowflakes, snowmen, icicles. Spangles give the impression of sparkling snow. Try to move away from the standards-decorate a tree for a winter holiday in the spirit of summer. Probably, this idea will be especially to the taste of summer residents who miss their flower beds.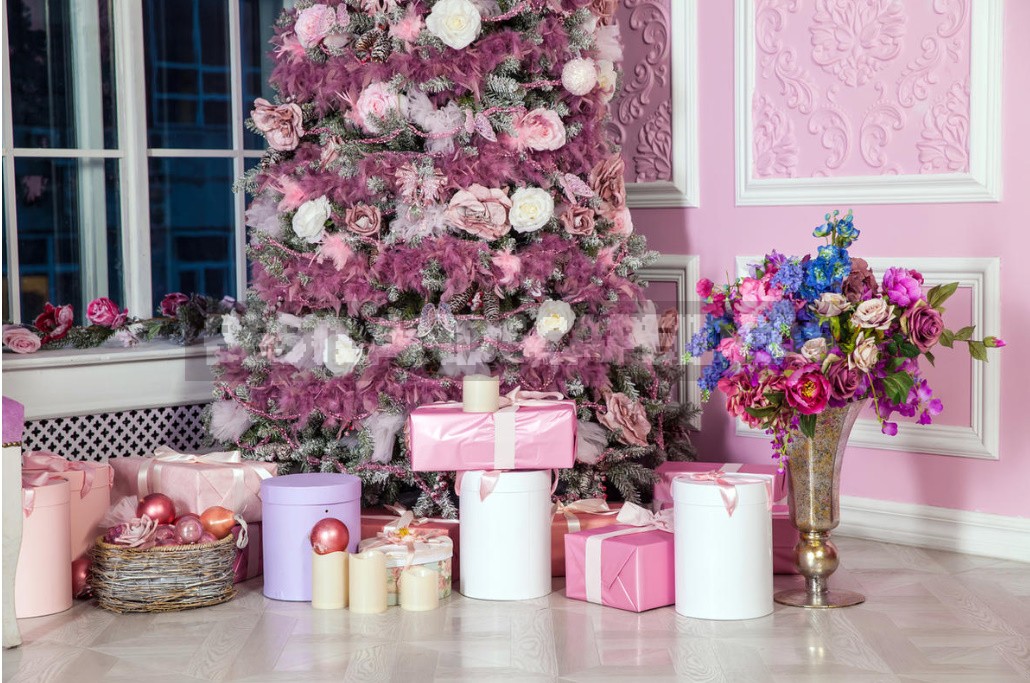 Ribbons on the Christmas tree
Another not too common method of decoration is using ribbons. Satin, nylon, velvet, silk, different widths, colors and patterns. You can even use just strips of fabric — these will be very wide ribbons.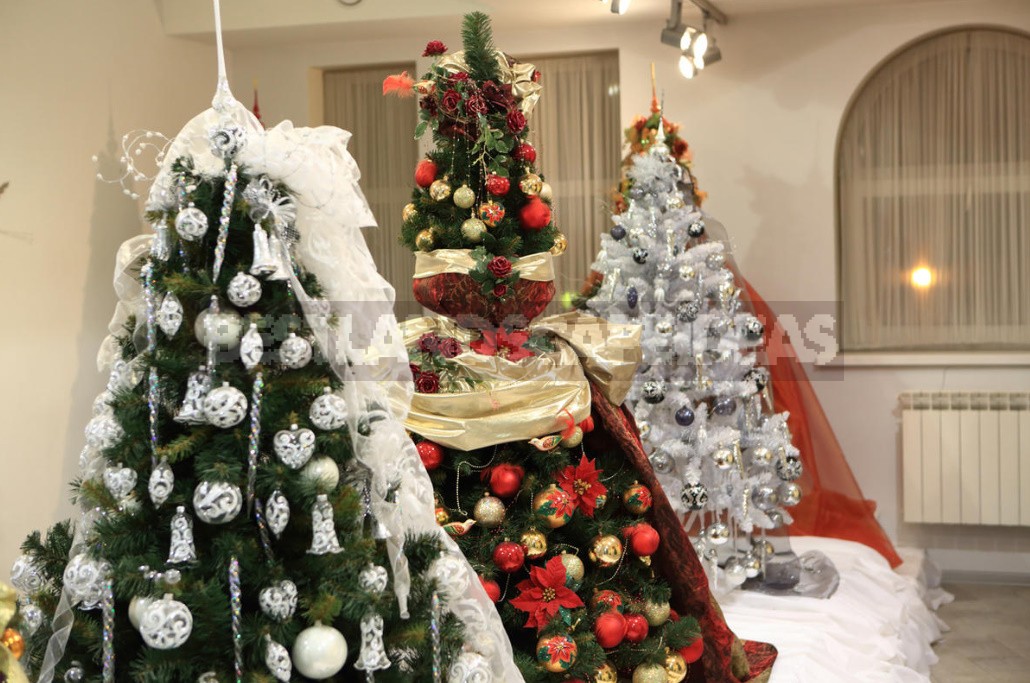 Depending on the type of fabric and pattern, you can make a different style of decor: unbleached linen or calico in a small flower and a cage will create a rustic image, and brocade, velvet and silk-luxurious.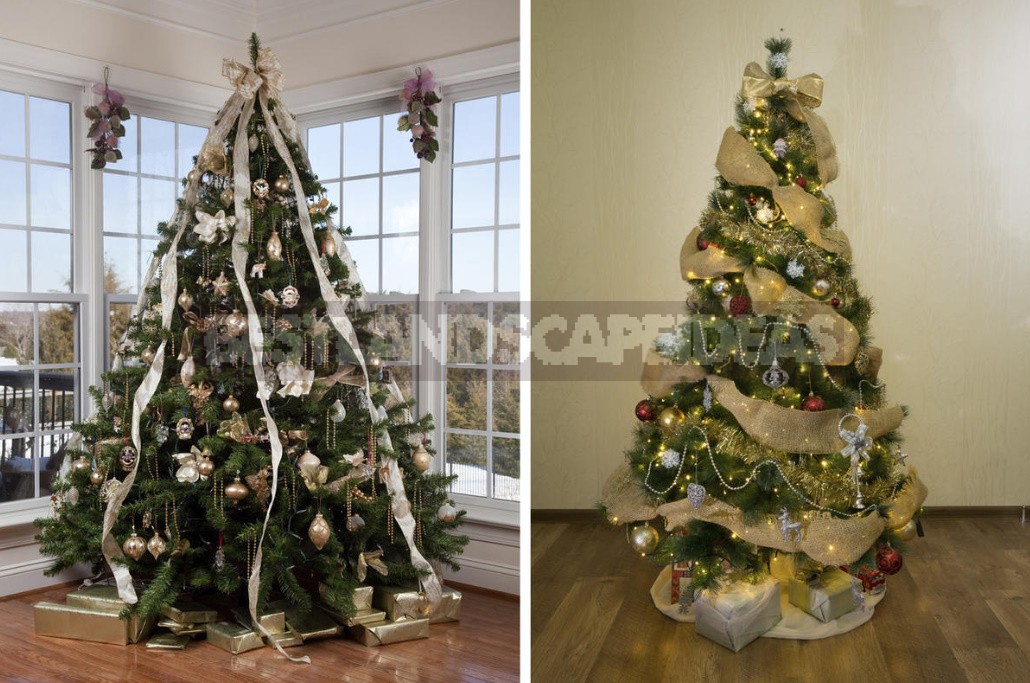 Ribbons made of fabric can serve as an addition to other decorations or become a self-sufficient element of decor. They can be stretched horizontally and vertically, arranged in a spiral or tied with bows.
Christmas tree, light up!
One of the attributes of the Christmas tree decor is lights. First they were real candles, then there were electric garlands with miniature incandescent lamps. Today, for festive illumination, in most cases, led garlands of various types and designs are used.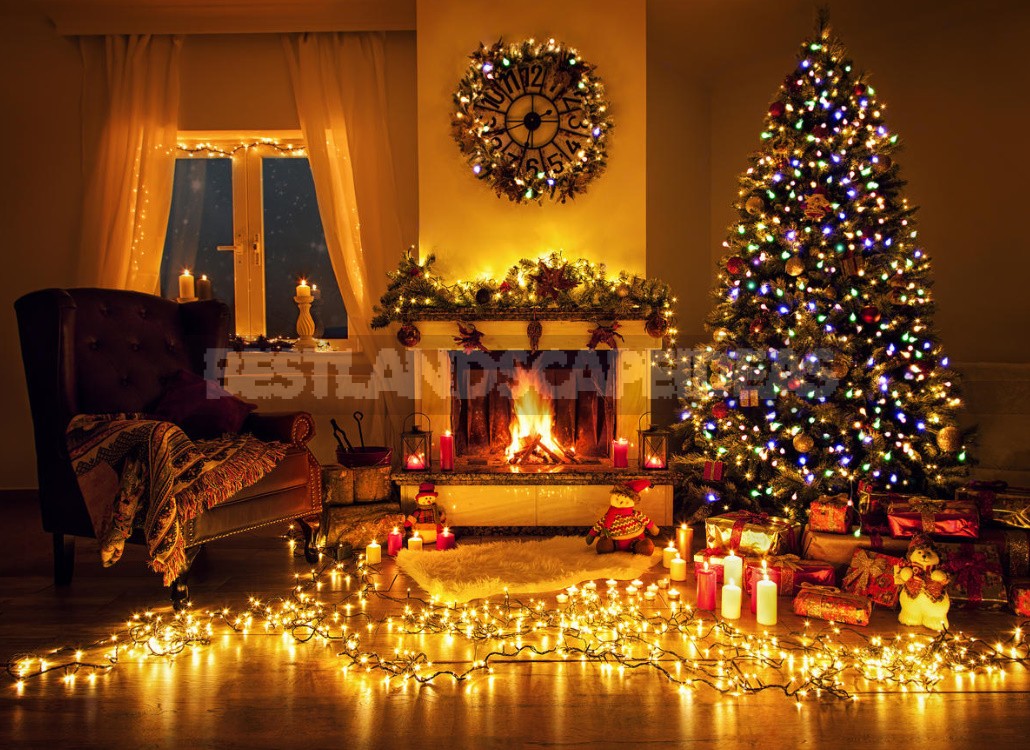 In the form of a thread, fringe or net, with lamps of different sizes, with lampshades and without, shimmering, iridescent, changing colors-garlands usually serve as an addition to the overall decoration of the Christmas tree, but may well become the only decoration.
Vintage decoration
Take another idea into account-vintage items have a unique charm, which is now in trend. Make an audit of the attic and storeroom: broken wristwatches and parts of a mechanical alarm clock, silver spoons, keys and small padlocks, radio tubes and mechanical toys-try to look at what you find not as old junk. If the "treasures" you find don't look like they are at first glance, a little gold and silver paint, glue and glitter will change everything.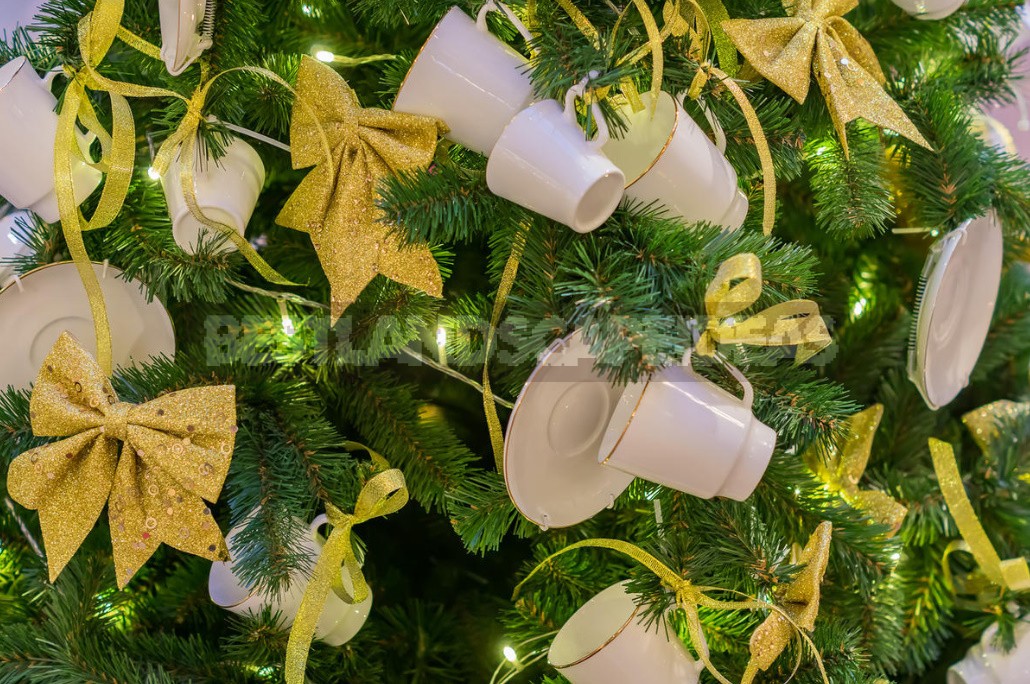 Christmas tree in a certain style
Those who are interested in interior design, know that today there are many styles of its design: Provence, country, classic, modern and others. For some reason, the style of Christmas trees is usually not spoken about, but in vain, in my opinion. After all, the Christmas tree is part of the interior, sometimes quite significant. Let's try to choose options for new year's decor, created in harmony with the design of the room.
Classic style
The main characteristics of the classic style are strict lines, restrained colors, clear proportions, and no-frills decor. Use a limited set of toys in the new year's composition, do not dazzle with colors. Let the tree itself become the main Christmas decoration.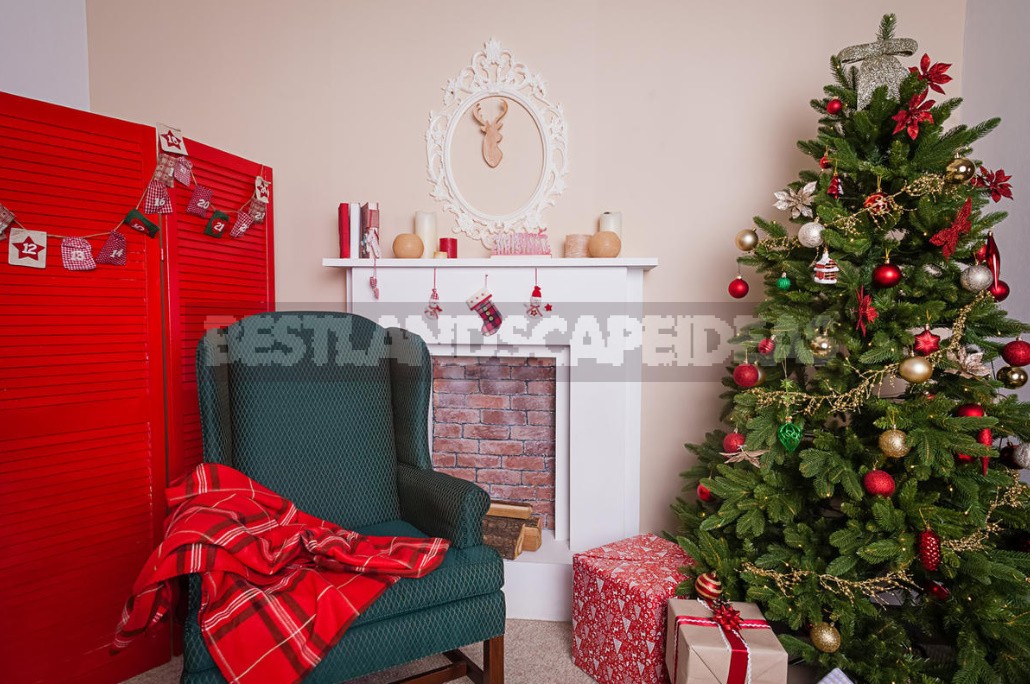 Baroque
The main feature of the Baroque is its expression, pretentiousness and abundance of rich decor. Most Christmas trees are quite consistent with these characteristics: for the abundance of bright jewelry and gold is often not visible to the green beauty. The more gold, bright toys, and sequins on a Baroque Christmas tree, the better. To hang the balls are not single, and putting them in a garland, add to a lush ribbons, draperies.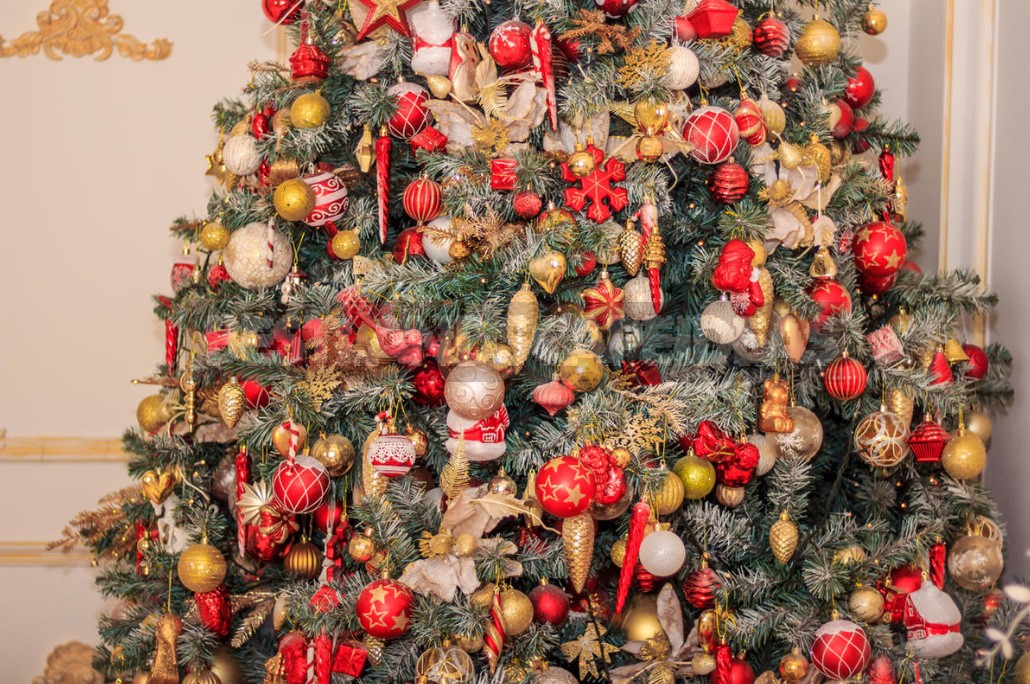 Art Deco
Art Deco is one of the most refined styles, symbolizing demonstrative luxury. Deep, intense colors (white, black, bronze, gold, chocolate, dark purple, Burgundy) and a combination of rich materials-velvet, satin, polished steel. A good example of the Art Deco style is the Christmas tree of actress Jessica Biel. As a decoration, she chose lush bows of black velvet, black satin ribbons, white artificial roses and silver beads.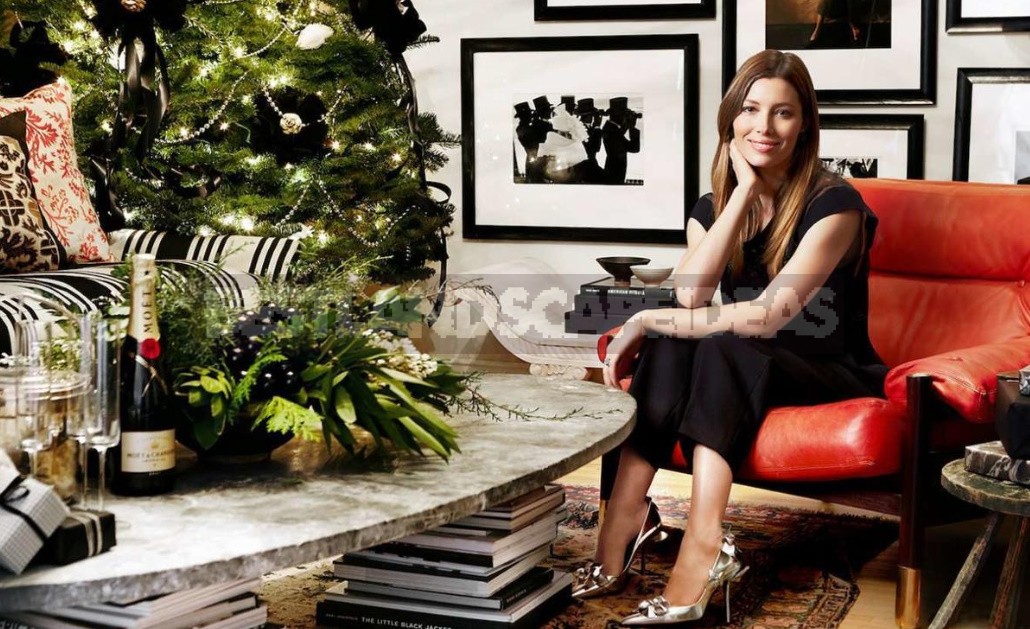 Bohemian style
Bohemian style — the ability to easily combine incongruous, a style that gives an excellent reason for the most daring experiments. Bright colors, layering, mixing of different textures, styles and incongruous materials (for example, expensive gold brocade and burlap) – this can be a Christmas tree in a Bohemian style.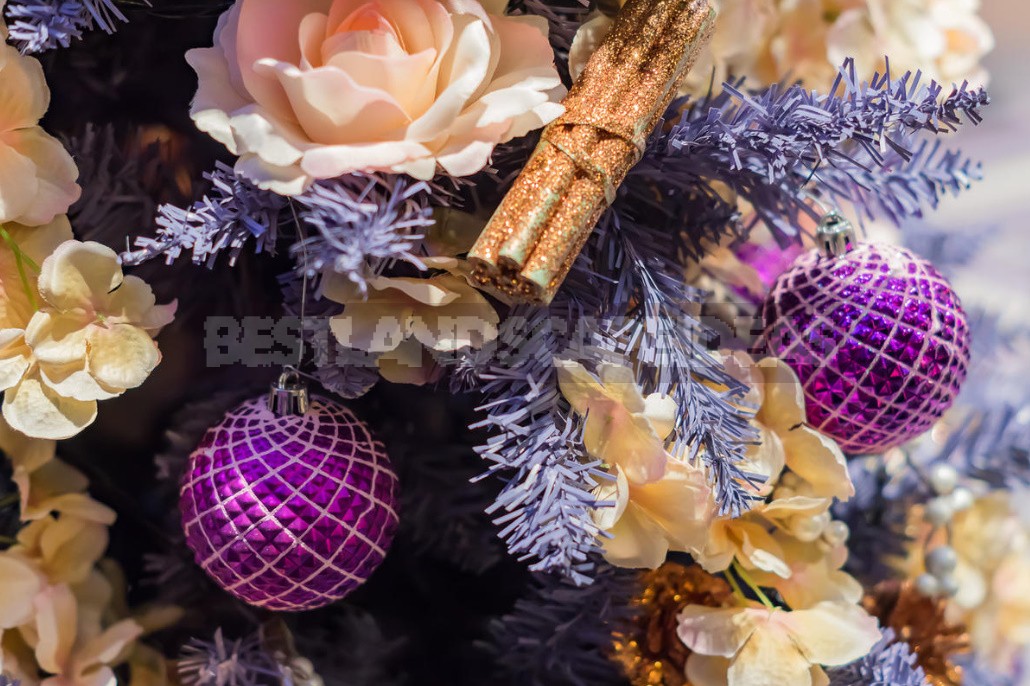 Shabby-chic
This is a style that demonstrates the former luxury. Cozy, unhurried elegance is expressed in expensive, but already lost gloss things. The shabby-chic Christmas tree can be decorated with porcelain figurines and antique dolls, adding accessories made of ash-colored silk. These accessories are difficult to find, so you can limit yourself to delicate marshmallow shades and toys with lace.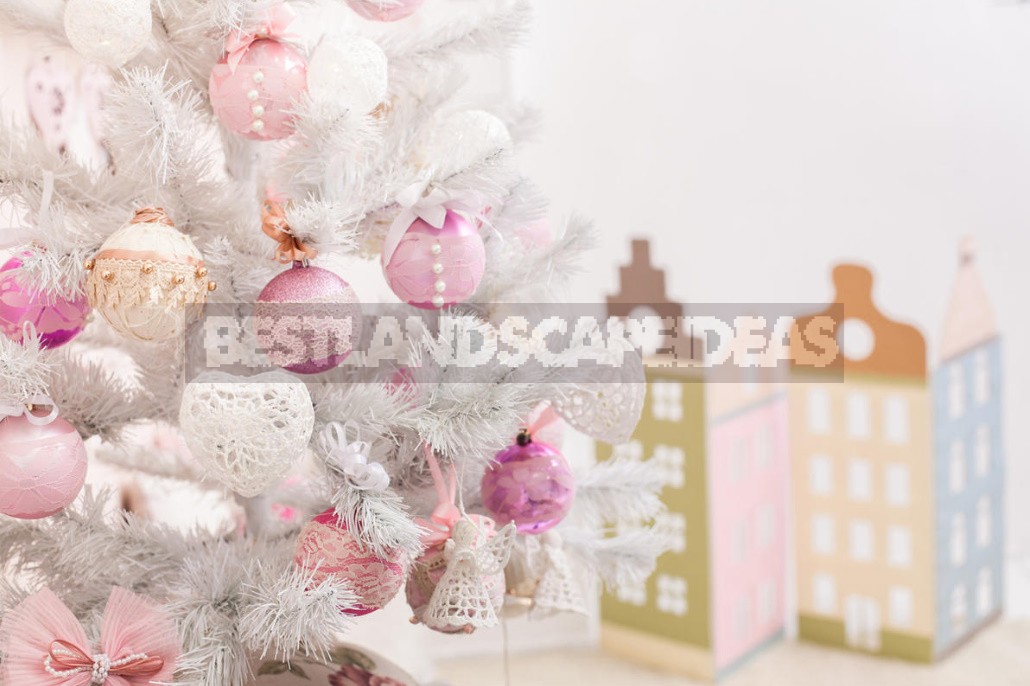 Or you can, without adhering to any style, and, discarding all prejudices, dress up the Christmas tree in pink. This delicate color will match the romantic natures.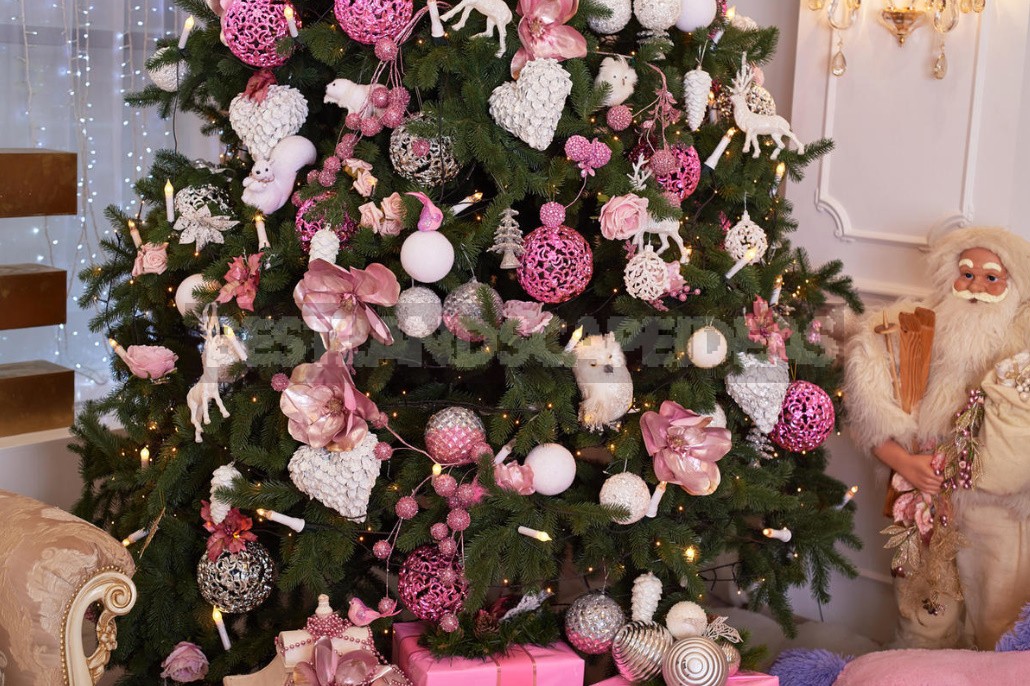 Minimalism
The minimalist style is ideal for those who believe that beauty is in simplicity and conciseness. By the way, now this is a very fashionable direction, since it has more and more followers. A minimum of colors, minimum details.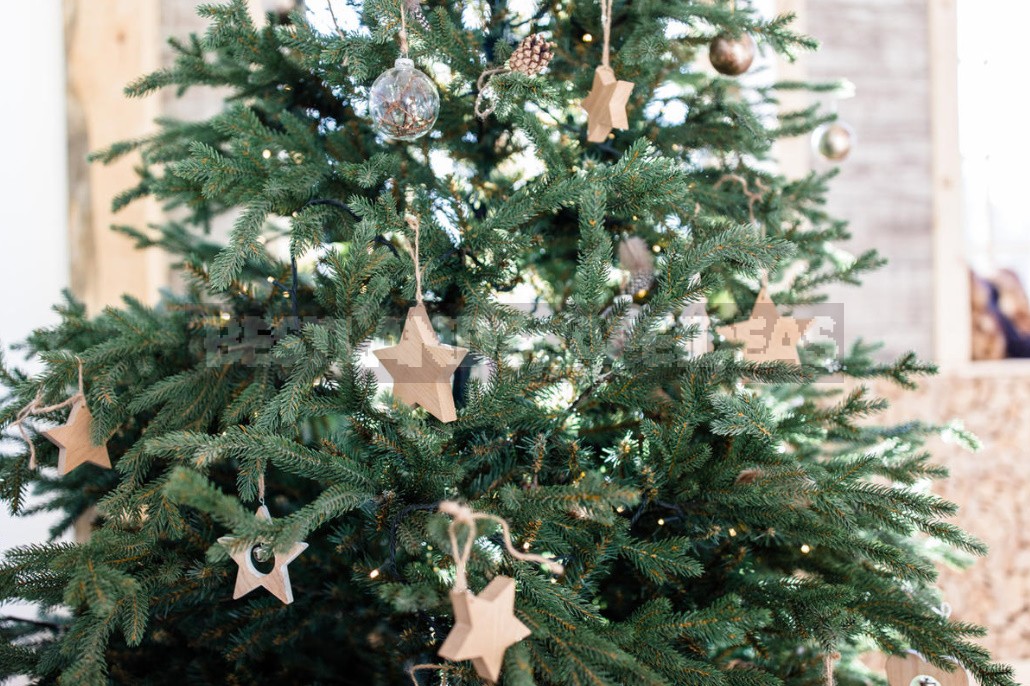 There was a black Christmas tree in the black room!
Yes, it is black. This is a very fashionable trend, invented by English designers. When decorating a black spruce, it is better to abandon red shades and gold and give preference to white, silver or crystal toys.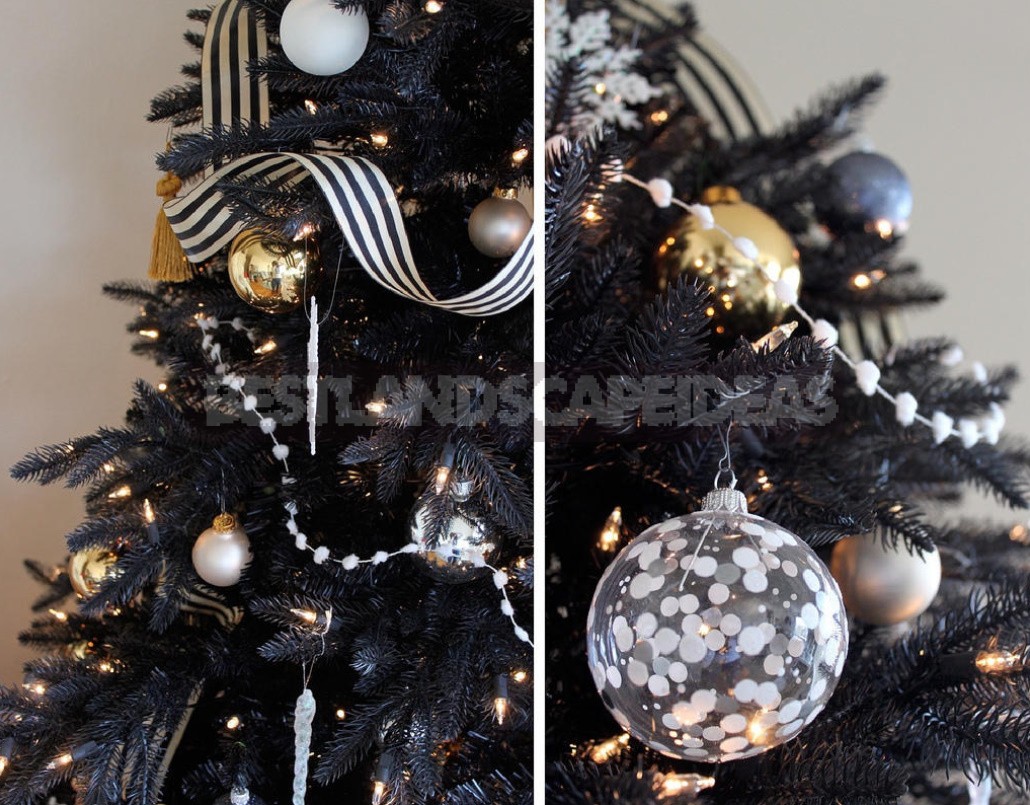 Do you think that a black Christmas tree is too bold a decision? Then look at the Christmas decorations in black and gray.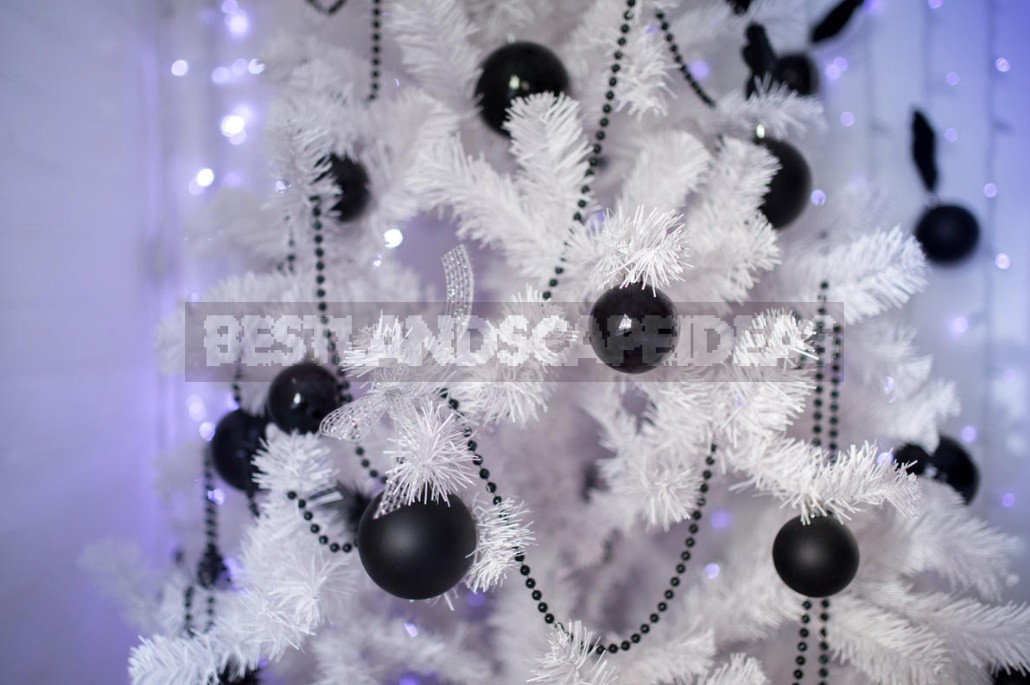 By the way, the room doesn't have to be black. Although the black Christmas tree still has requirements for the room. It will look most advantageous in a Scandinavian-style interior, where there is a lot of white color and light.
A real Christmas tree
In the modern world, everything is mixed: religious celebrations associated with Christmas, for Catholics and Orthodox, New year-fill a total of almost a month in the middle of winter. And one of the Central figures in this series of essentially different holidays is a dressed-up spruce.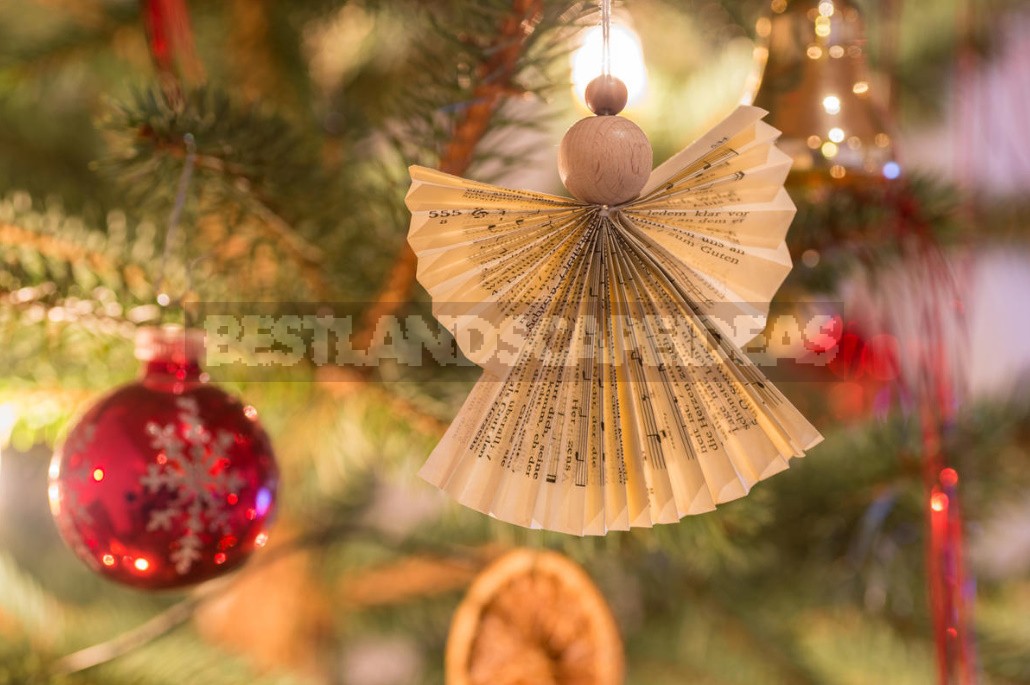 The attitude to it is ambiguous: for Catholics, this tree symbolizes the birth of the baby Jesus, Orthodox priests consider the custom of putting and decorating a Christmas tree a secular tradition with pagan roots. Although today the decorated trees can be seen in the temples.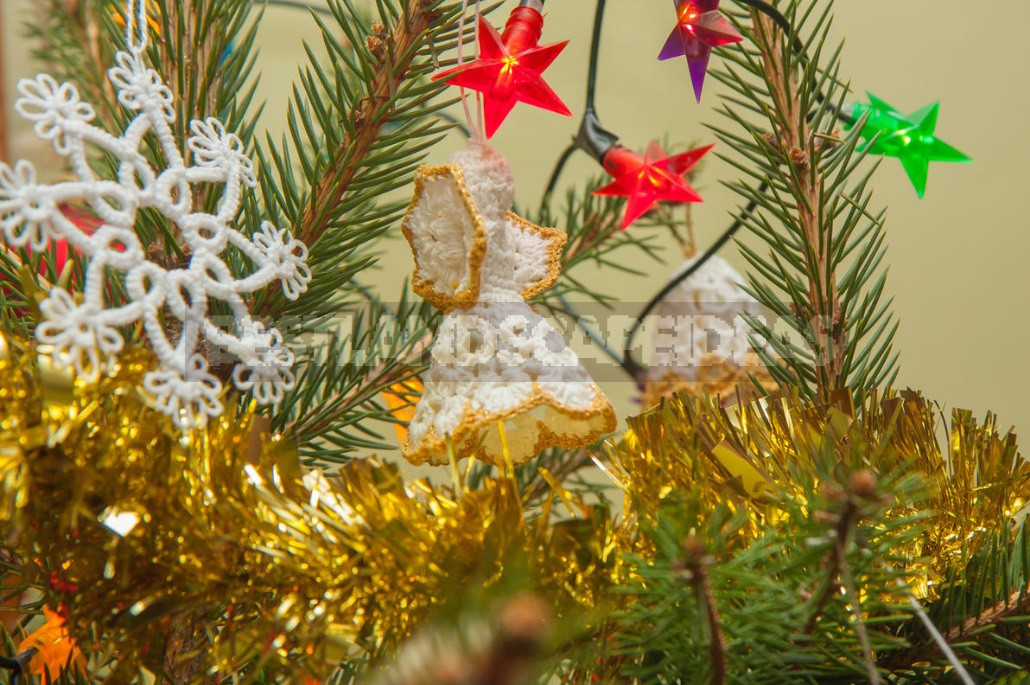 For those who want to decorate a Christmas tree, the priests advise to abandon too bright toys and opt for snowflakes, candles and figures of angels. It is customary to place an eight-pointed star on the top of the tree, symbolically reminiscent of the star of Bethlehem, which showed the Magi the way to the Savior. The traditional Christmas tree is always fashionable and relevant, so I didn't want to miss it.
Collectible Christmas tree toys
Toys, in addition to their main role — to decorate the Christmas tree in the New year, are collectibles. Of course, these are not the stamped balls and icicles that all stores are filled with before the holidays. These are real miniature works of art created in a limited series or even in a single copy.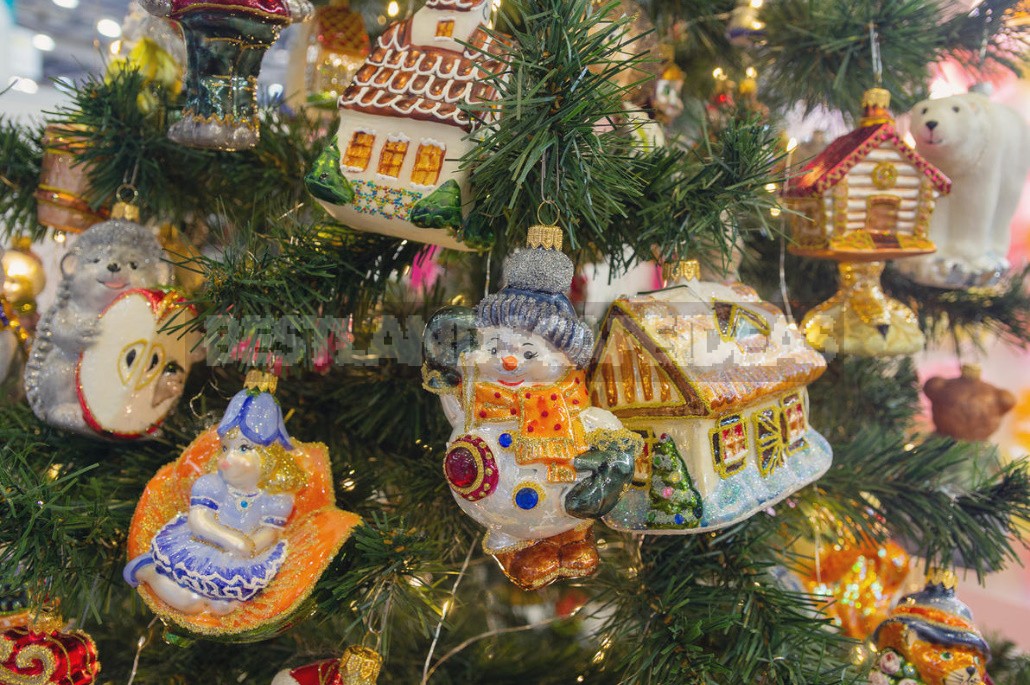 There are many ways and options for decorating a Christmas tree, choose to your taste. With such a variety of ideas, you should not limit your imagination only to the Eastern tradition or ageless classics. Let your Christmas tree be, on the one hand, fashionable, and on the other — perfectly corresponding to your mood. Happy new year!