6. Feast of mercy
Remember how much excitement you experienced as a child, when Santa Claus appeared in the house. Now you have grown up and can try on his colorful outfit. After all, a holiday is not only a time to accept, but also a time to give. Share the Christmas mood with those who need it most — with the kids from the orphanage.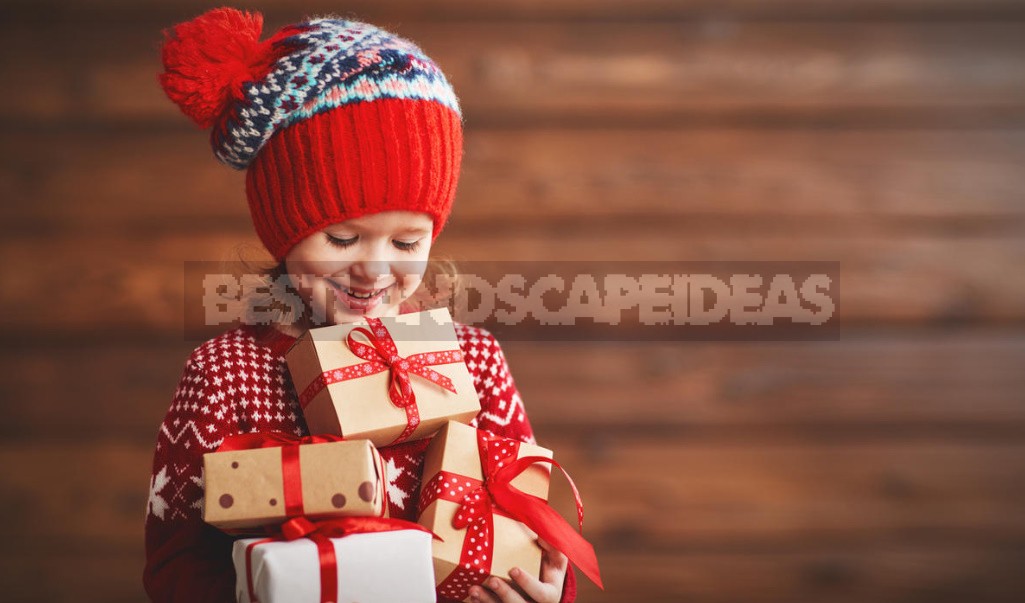 The very new year's eve you can spend traditionally with friends and family, but the day before look at the nearest orphanage and arrange a real fairy tale for its young inhabitants. Spontaneously go and visit the kids will not work, you need to agree on a visit in advance with the Director. Or you can join a charity organization that arranges such holidays.
For you it will not be a triumph in the truest sense of the word, but it will be a triumph of love and mercy in your heart! Such actions make us deeper and cleaner, help to look at life and everyday problems differently. After visiting the orphanage, you will meet the New year with a completely different person — not like before.
7. Smile at the stranger
If workers and everyday chores did not allow you to plan an unusual scenario in advance and the New year caught you by surprise (this also happens), and sit at home well, you do not want to, dress warmly and go out for a walk. Yes, at midnight! You will be surprised how many like-minded people you meet, who are also bored with the sofa and TV.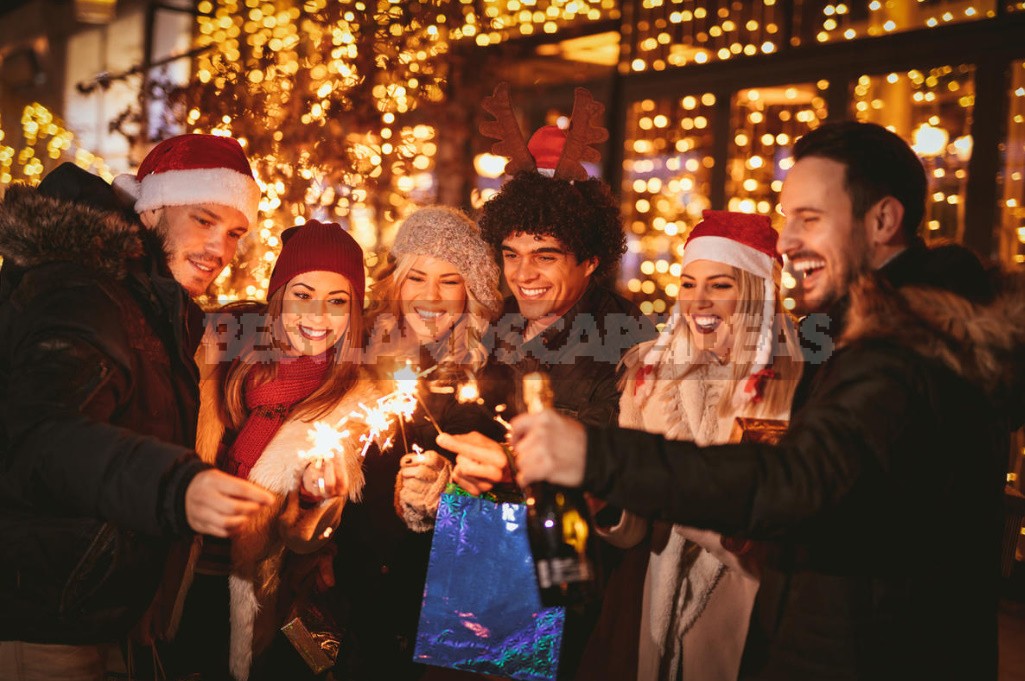 You can go to the city square and make a wish under the chimes at the foot of a huge Christmas tree, and then admire the stunning view of the fireworks. And if you decide to create your own fire illumination, just in case, remember the rules for the safe launch of fireworks.
On new year's eve, you will not meet on the street a single frowning face-is not it a miracle?! Bring candy, sparklers or homemade snowflakes to hand out to passersby. Or write on pieces of paper good wishes and give them to the first comers… Smiles and sincere wishes of complete strangers will charge you with optimism if not for the whole year ahead, then at least for the winter holidays!
8. Let there be carnival!
I'm sure there are among our readers and stay-at-home, which native walls dearest. That's good, too. But even in the four walls you can arrange a holiday that will leave vivid memories. Invite to itself guests, but with one important condition-all come in masks and suits. Let it be relatives and friends with whom you traditionally celebrate holidays, or old friends who have not seen a hundred years, but certainly in carnival images.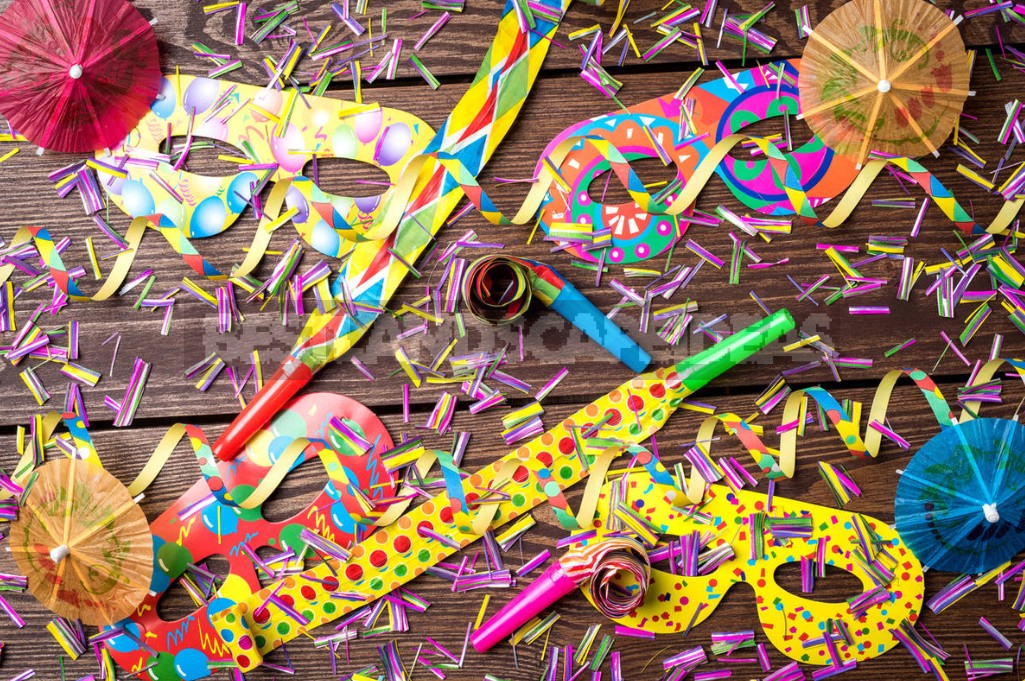 The party can be themed. Organize a pirate feast with rum, a parrot on your shoulder and a riot on the ship. Or ask to dress up all, as in the garden-in snowflakes, bunnies and other characters. And it does not matter that snowflake is not 4 years old, and the gray wolf speaks in a bass and wears a beard — we are all children at heart.
As a thematic entertainment, you can arrange festive readings of poems from a stool, lead a dance around the Christmas tree, and then Santa Claus will give gifts to all good boys and girls. And no matter what theme for the holiday you choose, one thing will always be: a rosy mood for you and guests is provided!
9. Change the boring traditions
Surely among us there will be those who do not want to radically change the traditional farewell of the outgoing year – will stay at home, turn on the TV and watch a new year's film with great pleasure. If you do not want to break the established traditions, because for many New year at home is a symbol of stability, warmth and comfort, but you want something unusual, I have an idea for you.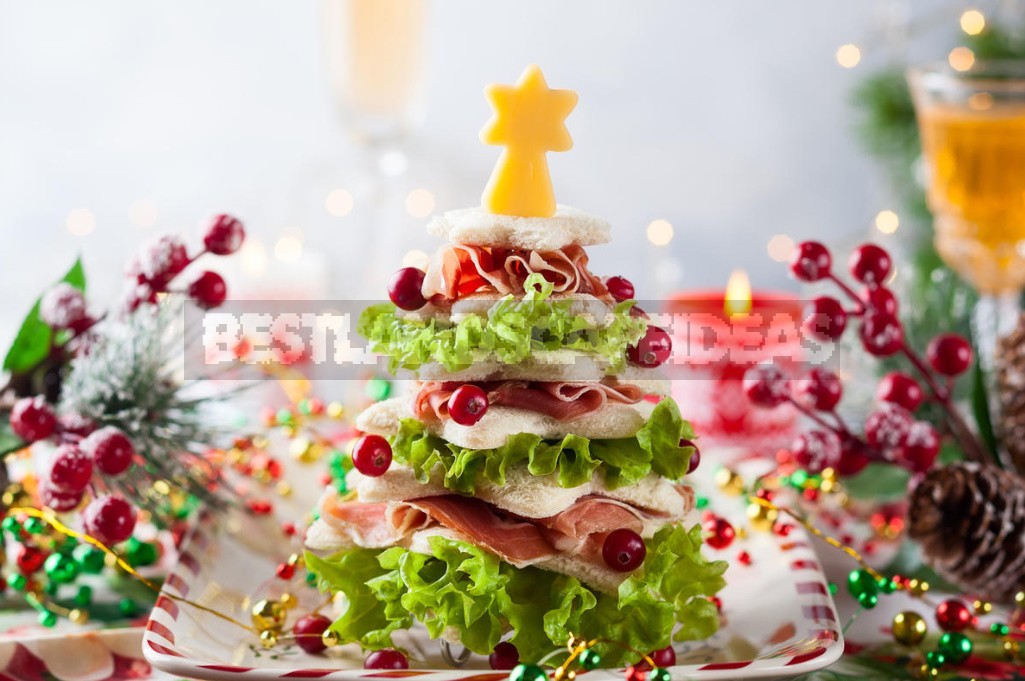 Give up cooking traditional dishes. There are so many delicious dishes in the world! For example, you can make a hearty German table with schnapps, sausages, braised cabbage and potato salad.
Another idea is tapas. Do not cook a dozen salads, and make all sorts of snacks in the Spanish manner — with olives, cheese, bacon (ham), chicken, seafood, fruit. The imagination is boundless, because tapas is any snack served with alcohol, which you can take with your hand and eat in one bite. Tasty and varied! Change bored traditions, and even better create your own, family, try new things, do not be afraid to be different from everyone else!
10. Make the most valuable gift
And finally… the most extreme way. Try for a few holidays (well, or at least on new year's eve) to abandon the Internet and the phone, do not turn on the computer and forget about the TV with its numerous TV shows. I think I will not be mistaken if I say that for a modern person it will be the most unusual way to spend the New year.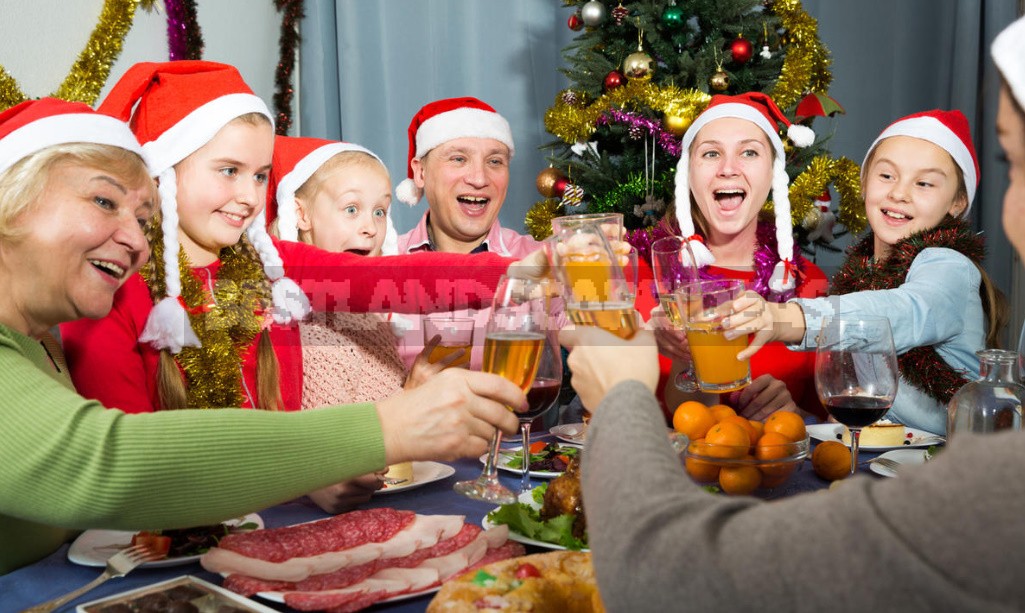 Gather the whole family at the big table and just spend this magical time with each other. Laugh and have fun, eat and drink delicious, look eye to eye, play Board games or sing funny songs about the New year, arrange a poetry contest about winter, play snowballs and make a snowman-do anything, but only together, without being distracted by anything extraneous.
No posts to social networks-you can congratulate your friends the next day. In the meantime, just stay with your family. Give them the most valuable thing you have — your time!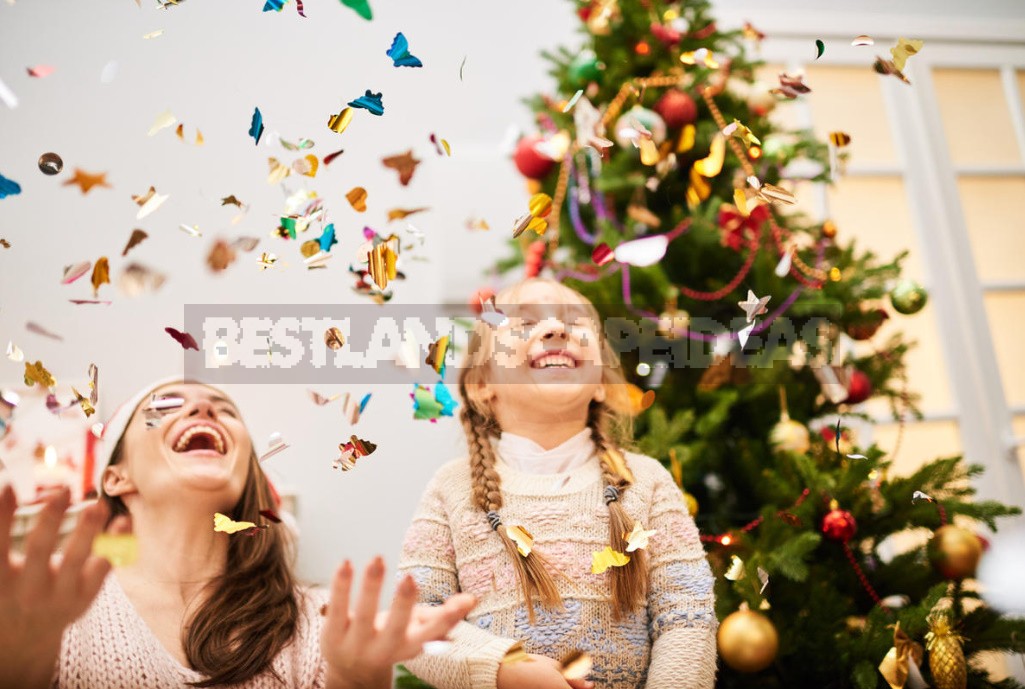 Dear readers, how are you going to celebrate the new year? Maybe you already have some interesting ideas. Share your ideas and holiday stories in the comments. And if you have already met the New year in an unusual place, tell us about your impressions.