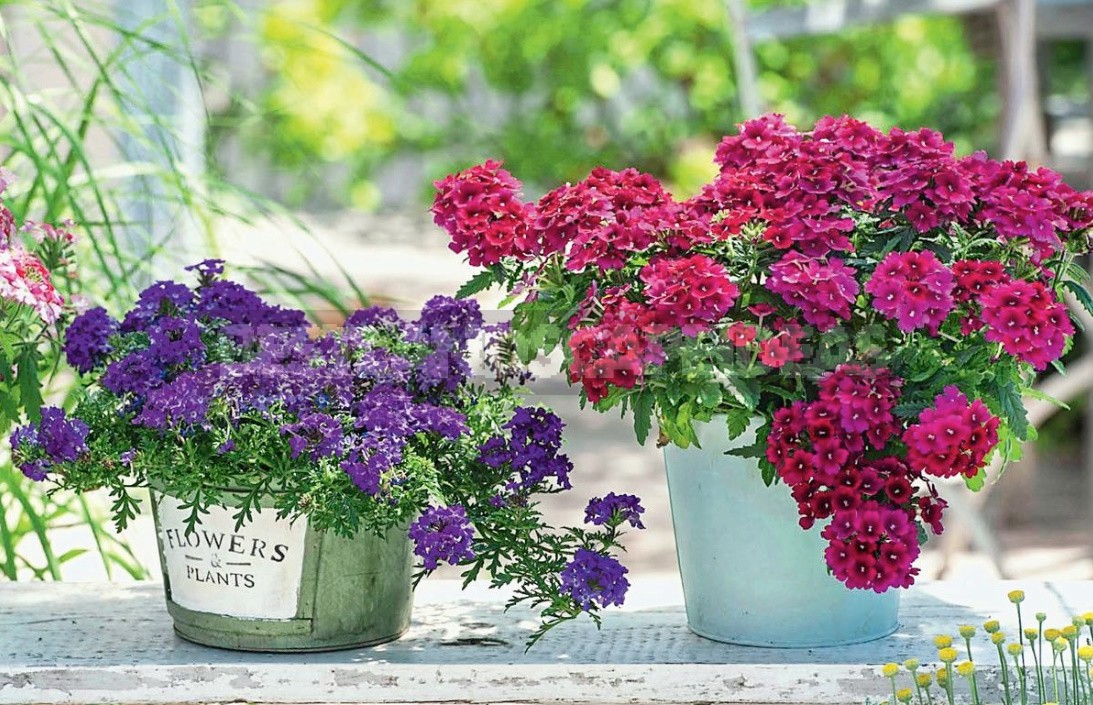 On a Sunny terrace or balcony, cheerful verbena blooms incredibly long and profusely, admiring the brightness of "outfits". At the same time, the beauty is not at all capricious, even a pot will suit her any. Let us make a closer acquaintance with this lady, who is pleasant in every way!
Dossier: verbena
Flowering period: from June to the first frost.
Place of growth: Sunny and warm, even hot.
Care: when watering, observe the balance — do not allow the earthen coma to dry out and water stagnation; apply fertilizers once a week and remove faded inflorescences.
Propagation: seeds or cuttings.
Wintering: it is better to keep the mother plant in a cool room for cutting cuttings in the spring.
When searching for the perfect plant for a Sunny balcony or terrace, the first candidate on the list is undoubtedly worth putting verbena. This profusely blooming annual with carved green leaves has a stunning diversity.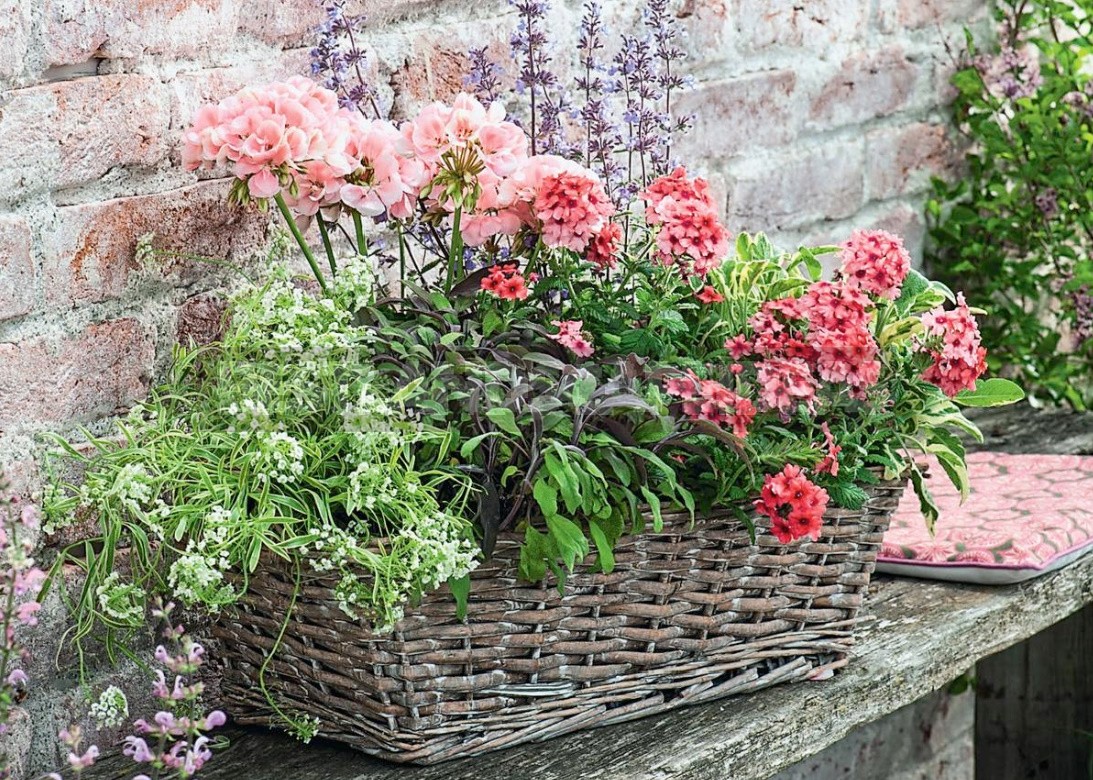 Verbena flowers of all colors, except yellow, are decorated in lovely umbrella-or thyroid inflorescences. There are so many of them that the plant perfectly copes with the role of a soloist. But in partnership, the first fashionista has proven herself well — in potted compositions, she is a miracle as good.
Especially impressive are the striped or star-like flowers of plants from the Estrella Voodoo Star series, as well as two-color and polychrome ones from the Lanai Twister and Wicked series.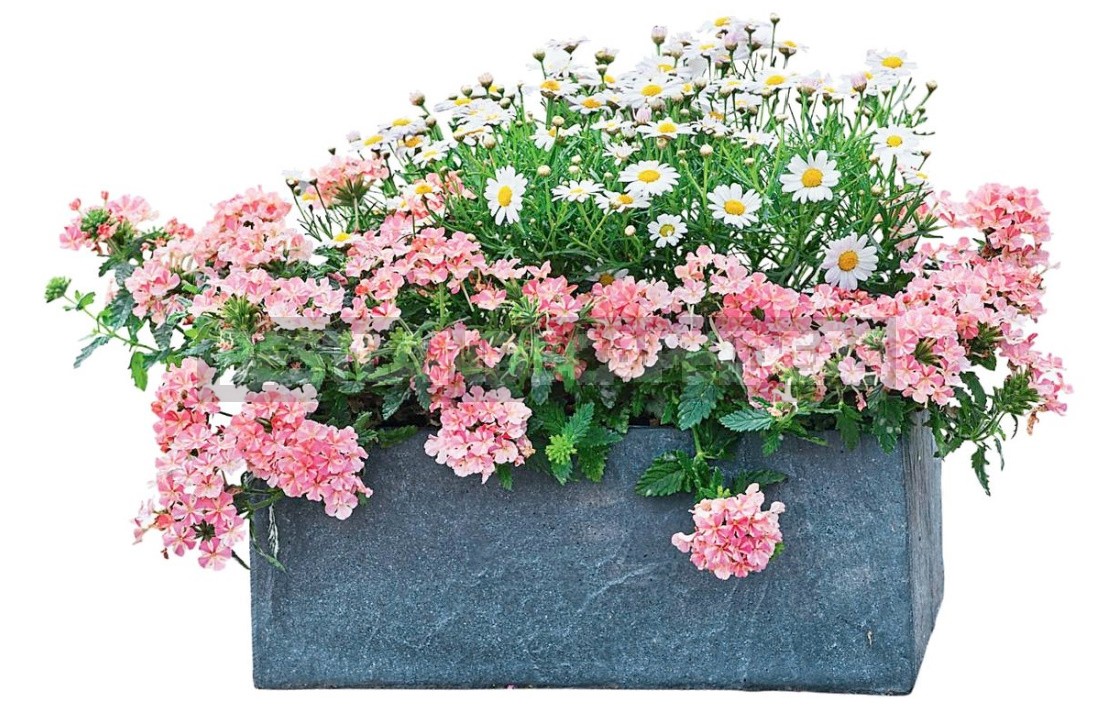 In a pot with a fresh substrate and in a completely Sunny place, verbena usually blooms until the first frost. Moreover, the eternal attack of representatives of the flora-powdery mildew-most of the new selection is not threatened, because they are resistant to this disease.
To ensure that verbena thrives in every sense, ensure that it is regularly watered and fed. On hot summer days, one plant can "drink" as much as 1.5 liters of water. However, a balance should be observed: the substrate in the pot should not dry out or "float" due to an excess of moisture (the latter is especially harmful to the plant).
Once a week, complex fertilizers for indoor flower plants should be added to the water for irrigation. And to constantly bloom new buds, withered inflorescences are recommended to be regularly removed.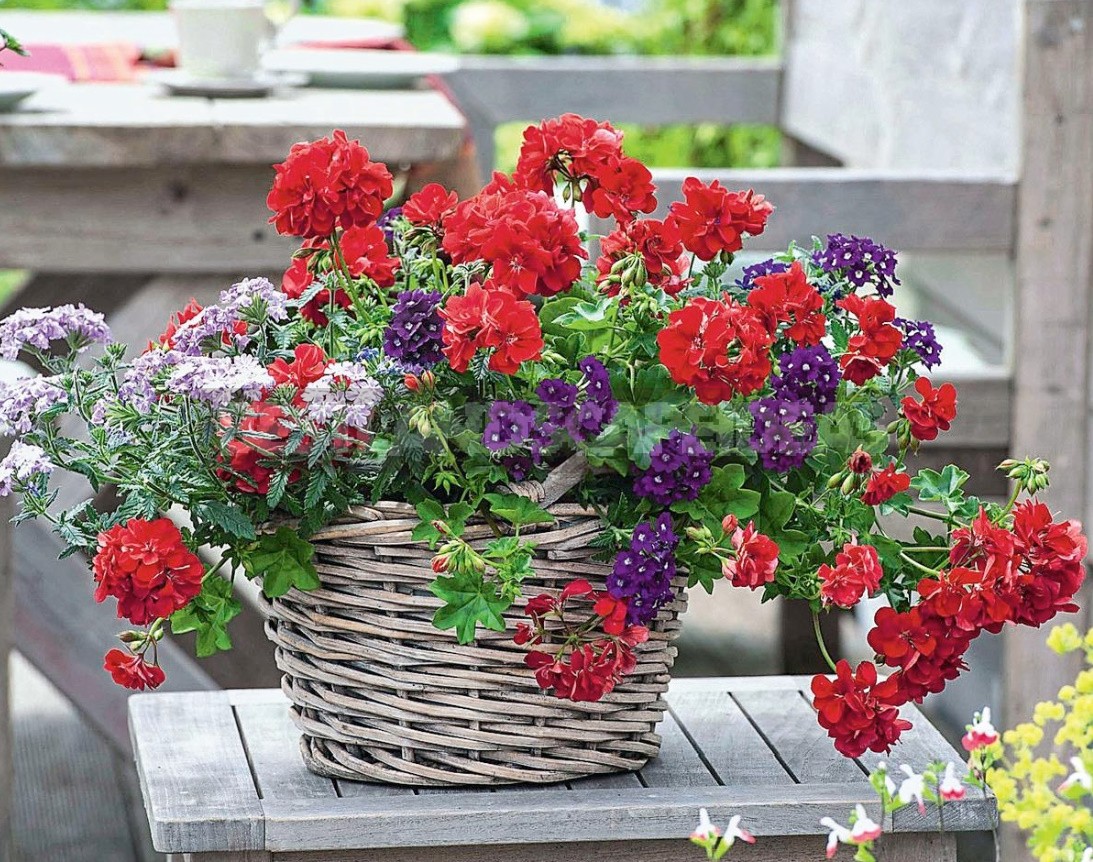 For individual pots, compact creeping plants are more suitable, for example, from the lindolena, Vectura or Vepita cultivars.
Basket verbenas with powerful and drooping shoots, for example from the Samira or Empress series, look best in hanging pots or "at the feet" of stamp partners. In the compositions, both variants are incomparable.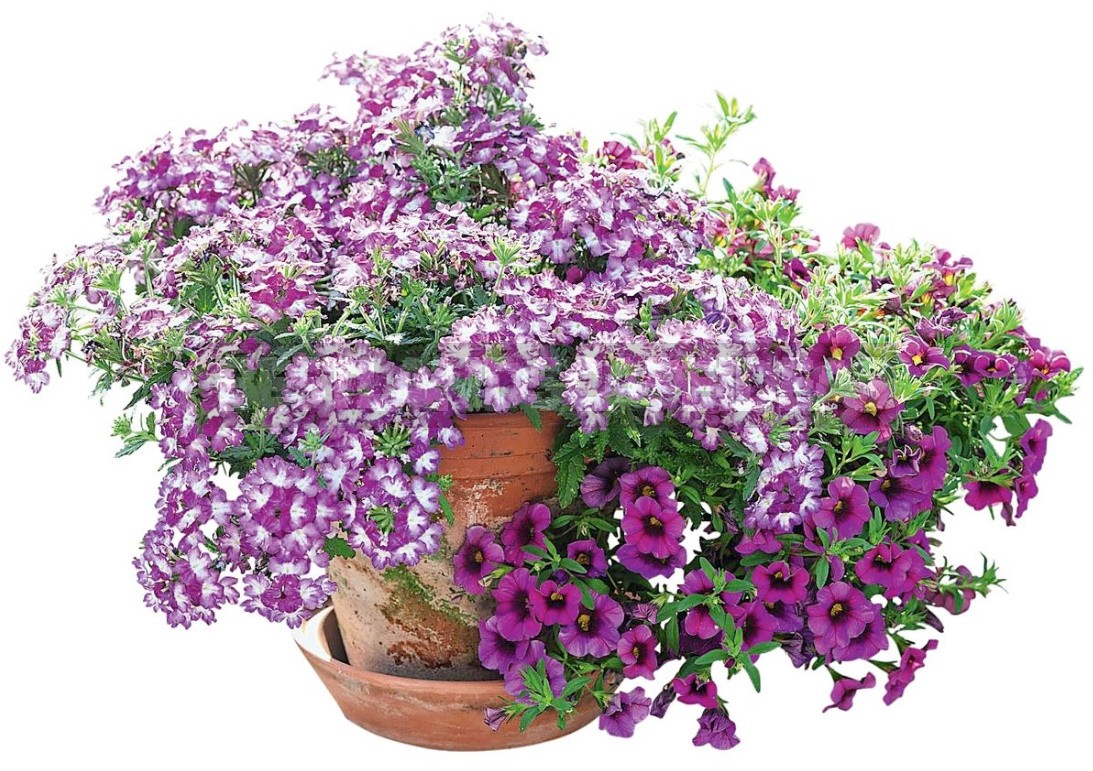 By the way, if the eyes run away and prefer one beauty to another does not work, make a Solomon's decision! Buy several verbena with flowers of the same color, but different shades.
If you land the entire company in one container, such an ensemble and without any additional companions will become an outstanding accent on any balcony or terrace.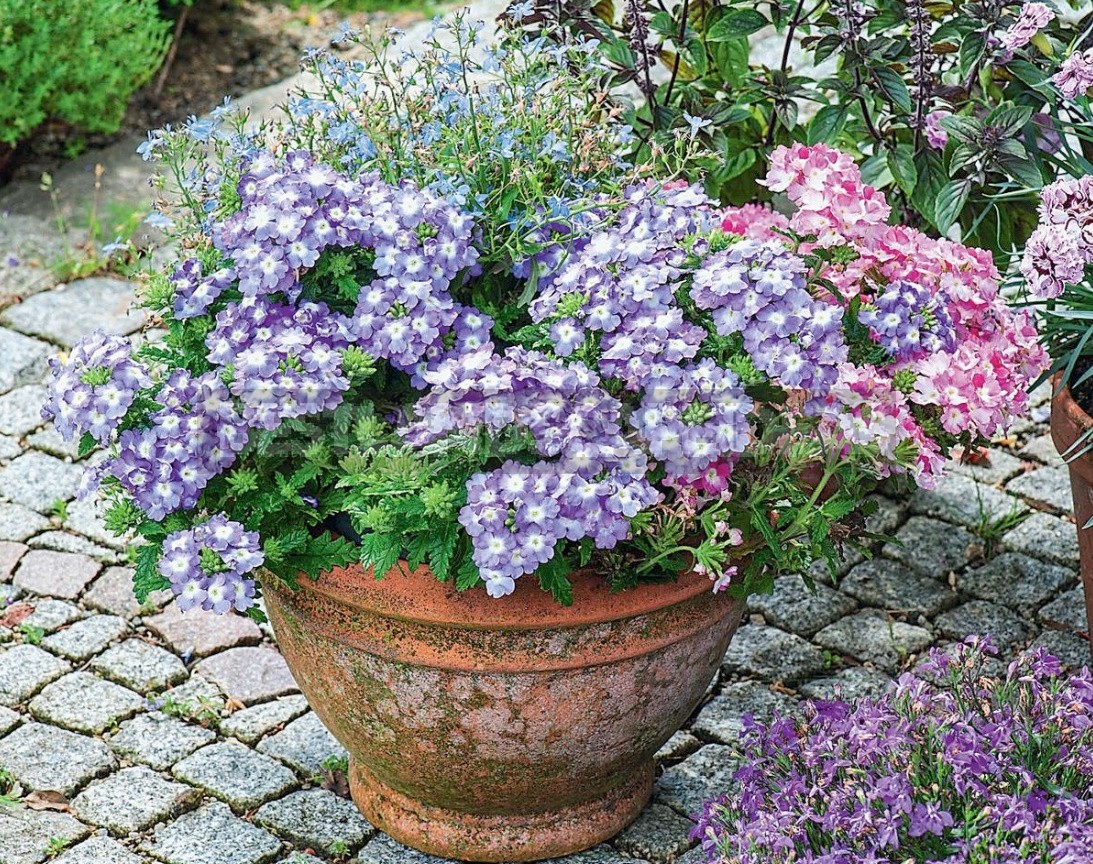 Verbena 'Lila Luzi' from the Wicked variety series was recognized last year in Germany as the best balcony plant. The winner is worthy of her title: it is unpretentious, compact, with picturesquely drooping shoots and charming bicolored flowers-purple on the edge of the petals and white closer to the center.
As a soloist or in combination with petunias or Calibrachoa, this varietal Charmer is worthy of taking pride of place as the main accent on the balcony and terrace.