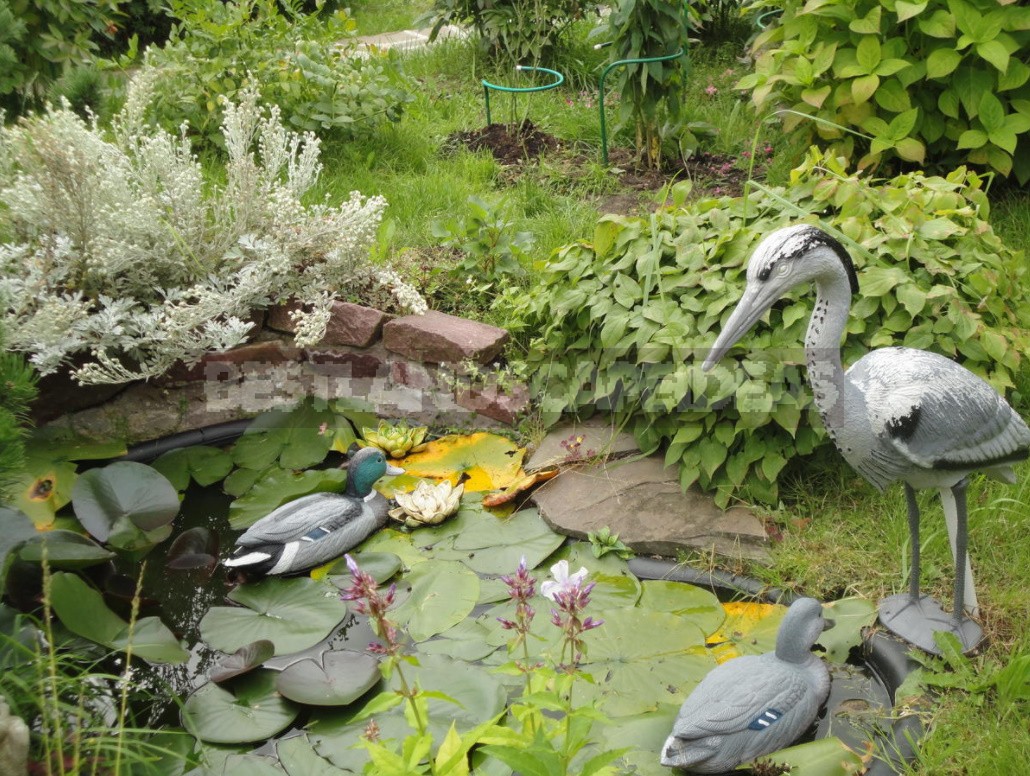 Poisonous plants
That's where a serious threat awaits us, so it's in the species composition of plants that live literally in any garden. The times of the famous poisoner Maria de ' Medici are long gone, but the plants from which she prepared her deadly potions have remained, and, interestingly, we all know them! When you start studying this topic, you are surprised that we are still alive. It is easier to list plants that do not pose a danger.
I will not touch on the clinical picture of poisoning, but most toxic plants have a deadly effect, affecting the cardiovascular system: they sharply reduce blood pressure, cause cardiac arrest or respiratory paralysis.
Bulbous
Bulbs of hyacinths, Cilchicum, daffodils, crocuses, Galanthus, Fritillaria are toxic. Of course, it is unlikely that someone will cut poisonous onions into a salad, but there are cases of poisoning when a person mistakenly drank water in which there were daffodils.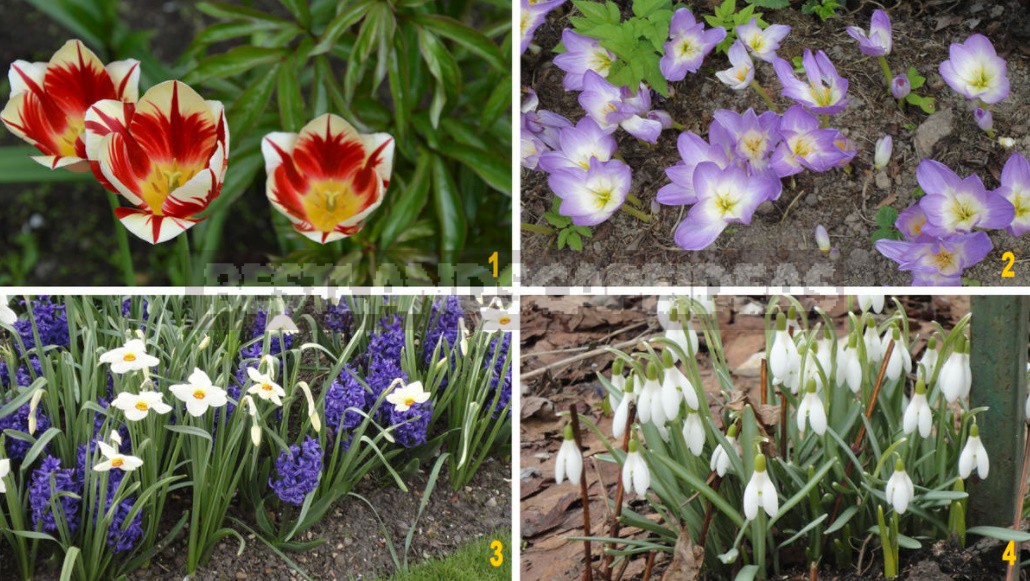 Many bulbous plants are poisonous — tulips (1), Cilchicum (2), daffodils and hyacinths (3), Galanthus (4).
Annual and garden plants
Among the variety of annual and even garden plants, unexpected discoveries can lie in wait for you. Few people know that rhubarb, which grows literally in every garden, is suitable for use exclusively petioles, from which they cook jelly and make a filling for pies. The leaves are also capable of causing huge harm to the body due to exorbitant concentrations of oxalic acid.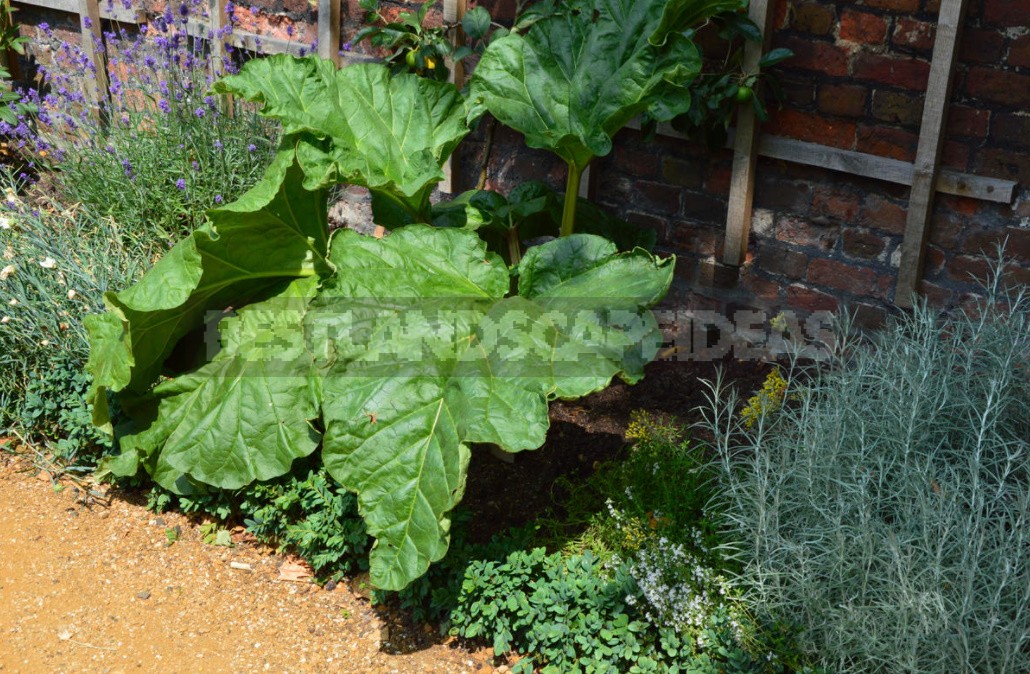 Literally a few seeds of castor oil (I have seen this spectacular monumental plant in some gardens) are enough for a fatal outcome, although castor oil is produced from them in an industrial way — with the help of steam.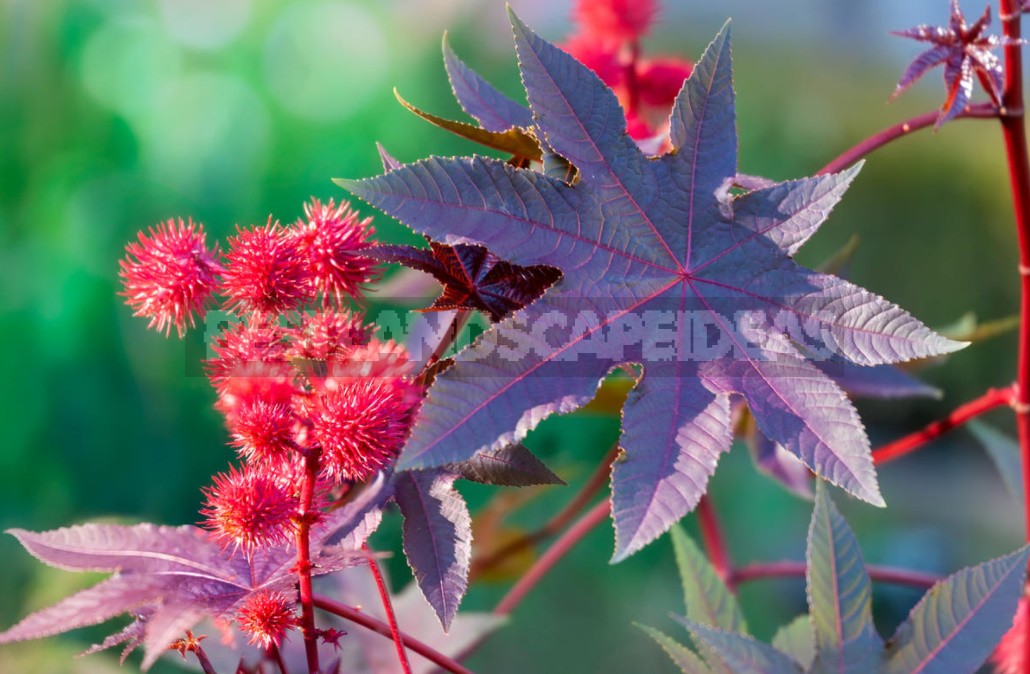 Perennial plants
It would be fine if we were talking about some curiosities like Phytolacca decandra, but many plants that are familiar to us are also dangerous. For example, Convallária majális (fruits), Dicentra, Polygonátum (juice and fruits), Lupinus and Digitális, whose flowers and stems contain dangerous toxins.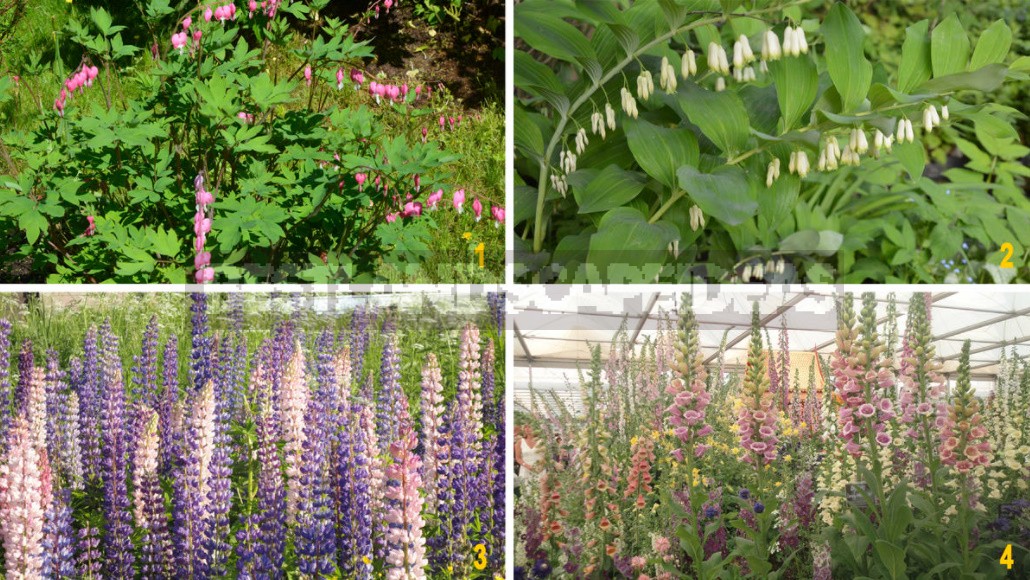 Dangerous inhabitants of flower beds are Dicentra (1), Polygonatum (2), Lupinus (3), Digitalis (4).
The list of beautiful but dangerous plants includes Helléborus, Aquilégia, Euphorbia cyparissias, Cáltha and Tróllius europaéus.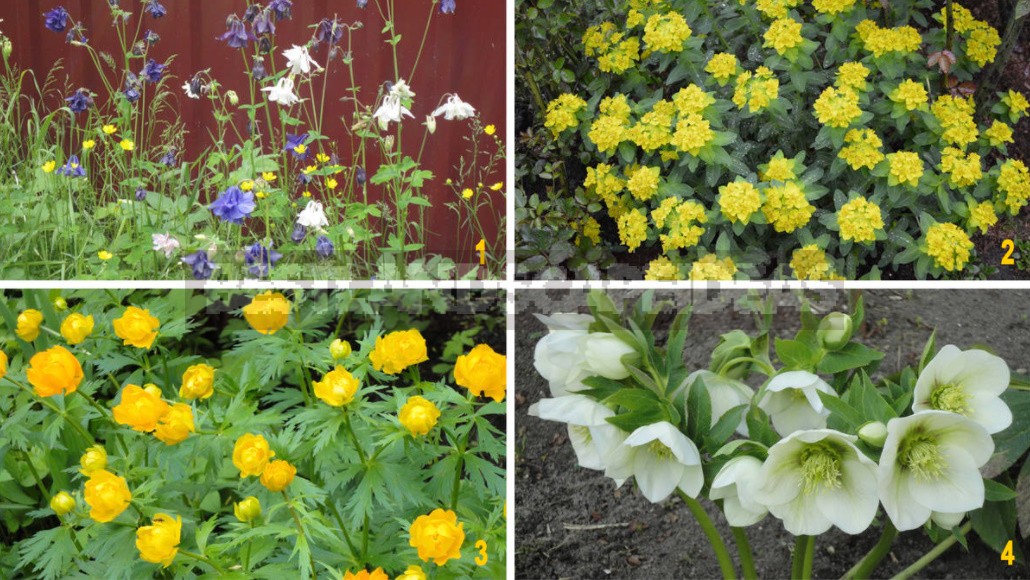 These plants are poisonous-Aquilégia (1), Euphorbia cyparissias (2), Tróllius europaéus (3), Helléborus (4).
Delphinium juice is generally similar to curare poison, with which the Indians smeared their arrows. Clematis is a strong allergen.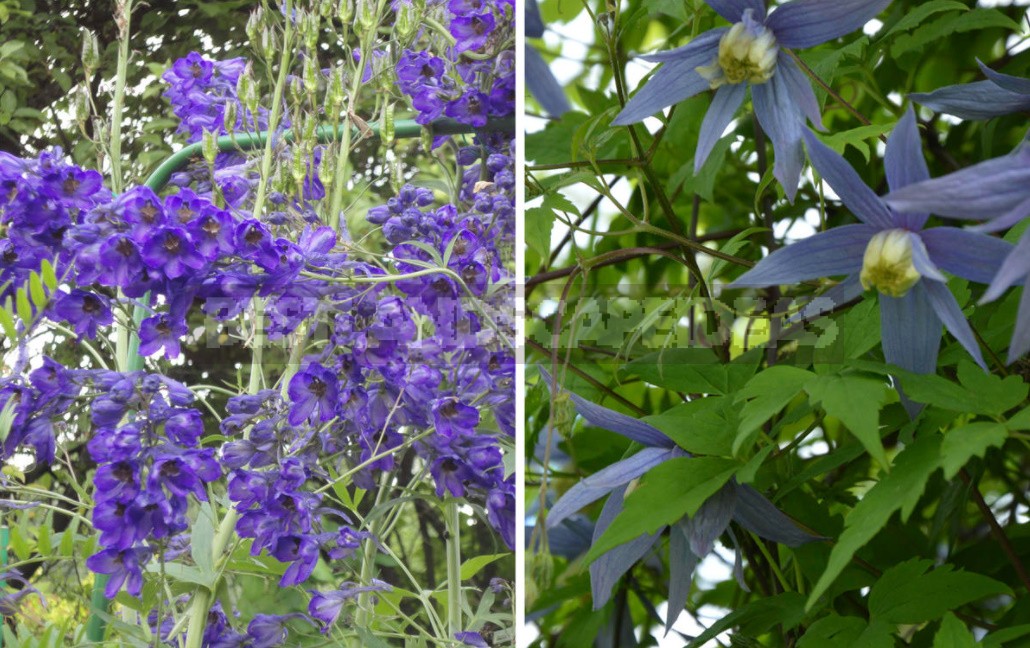 Aconitum is extremely poisonous. Even honey collected from this plant can harm your health.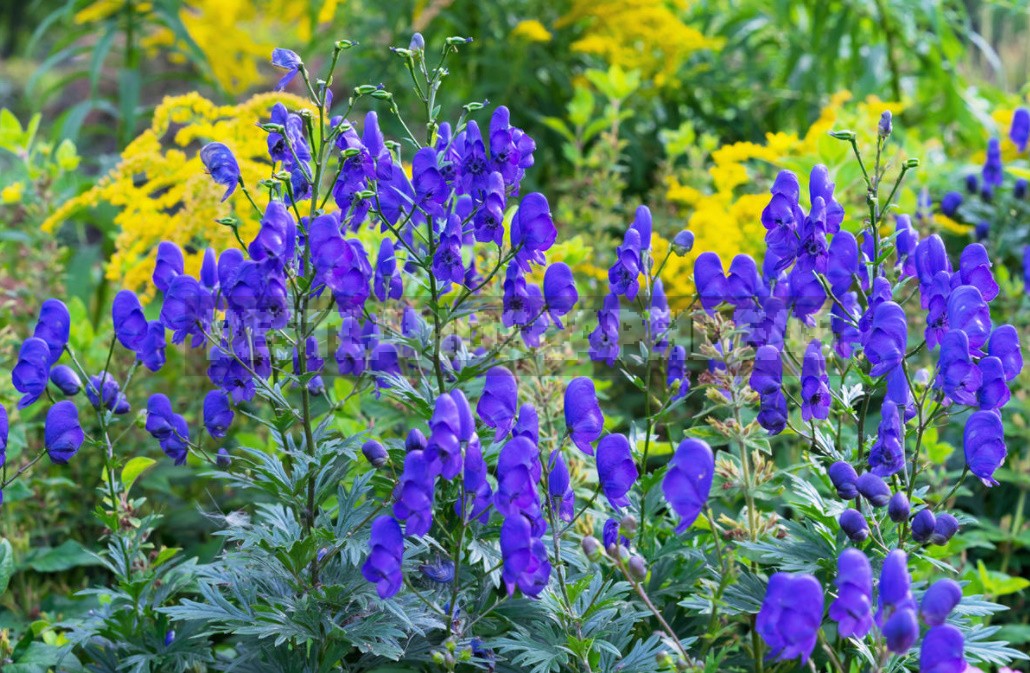 Trees and shrubs
A completely unexpected discovery for me was the toxicity of beautiful hydrangeas, which have poisonous inflorescences, leaves, and wood. All parts of the plant contain cyanide.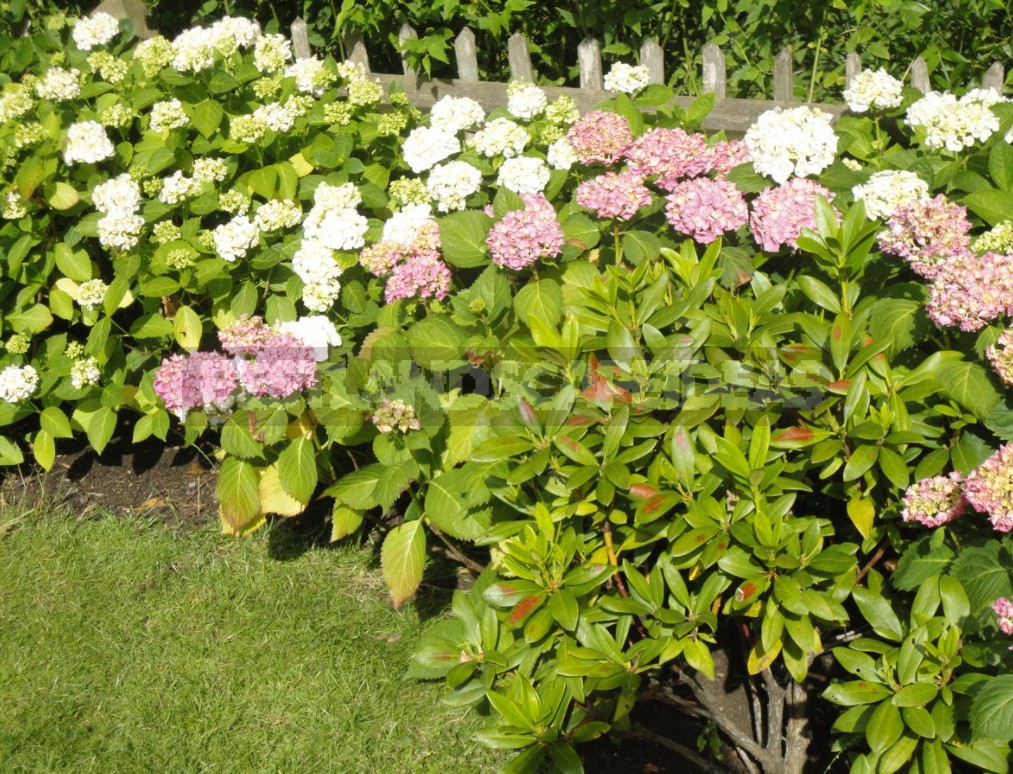 Among other woody and shrubby plants, all parts of Ligustrum, pine cones and needles of Juniperus sabina, fruits of Symphoricarpos, unripe fruits of Sambucus nigra are deadly.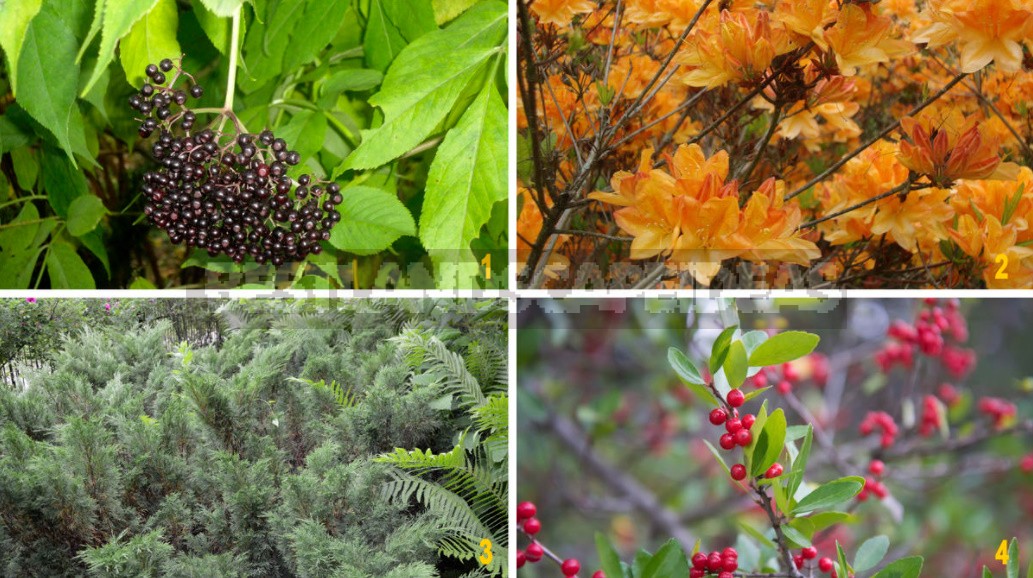 These shrubs are poisonous-Sambucus nigra, unripe fruits (1), Azalea (2), Juniperus sabina (3), Dáphne (4)
But the most terrible is Dáphne, a few berries of which can send us to our forefathers. Cytisus, Euonymus europaeus, rhododendrons and Azalea, Lonícera tatárica fruits can be added to the list.
It should be said that prickly plants also pose a certain danger in the garden, primarily roses or, for example, Crataegus with the telling name Crataegus "crus-galli". They should be planted separately, so as not to accidentally damage your eyes, and when working with roses — use strong gloves and tarpaulin clothing.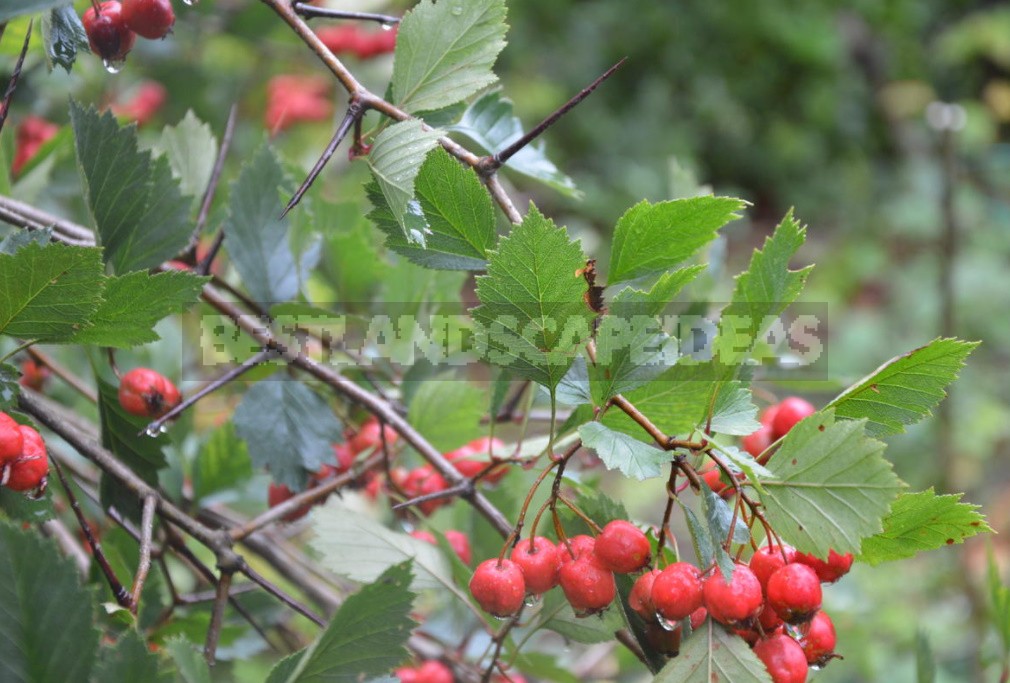 Wild plants
We talked about cultivated plants above, but there are also many species with poisonous properties on undeveloped wastelands. This is primarily Heracléum sosnówskyi. If you have children, be sure to show them this terrible plant. After all, children often unknowingly make tubes from its hollow stems. This turns into terrible burns and ulcers that do not heal for a long time.
Among the representatives of wild flora, Chelidonium, Ranúnculus, whose juice acts on the eyes, are unsafe. And also-Equisetum arvense, Melilotus, Datúra stramónium.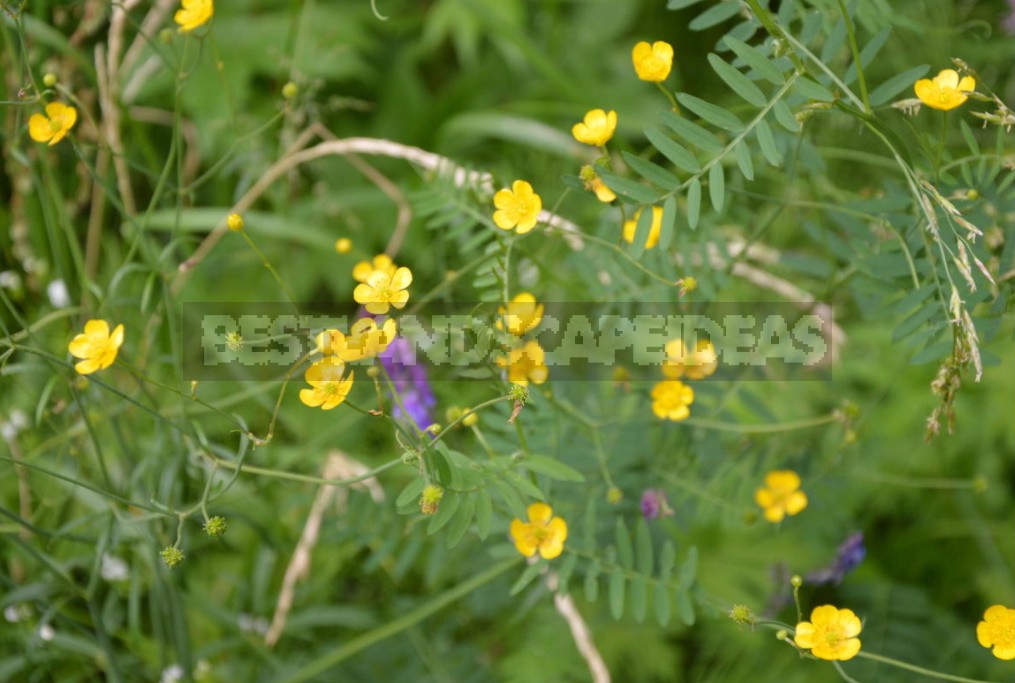 So, walking through the surrounding meadows and collecting field bouquets, you should also know about these plants. And-be sure to wash your hands after touching them. And in the garden, you need to work exclusively with gloves and give up the habit of gnawing some blades of grass.
These are in general terms the dangers that can lie in wait for us in the garden. Knowing about them, always be careful and careful.