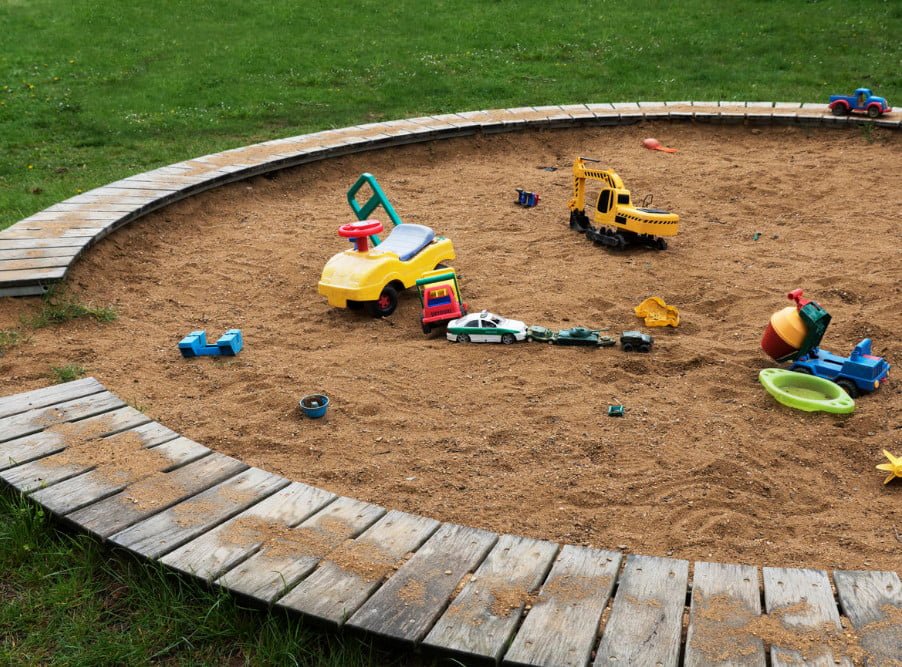 What to do with a small child in the country? This question inevitably arises before all parents, grandparents, taking out their precious child in the summer to your favorite suburban area. Indeed, it is necessary because a lot of things to do: to dig up, plant, water, weeding — and for the baby, which in all these cases is not the best assistant, to follow. Unfortunately, not all gardeners-gardeners have the size of the site that allows you to equip a real children's play complex, and you do not want to keep a little fidgety at home. There is a fairly simple and successful way out of this situation: build an ordinary sandbox in the country.
Everyone, for sure, remember how they loved to Tinker in the sand as a child: to build a castle or bake cakes. Most often it was enough to ordinary sand pile brought for any construction needs. But we certainly do not offer you to be satisfied with such a minimum. Let's show imagination and make a small, but original and comfortable sandbox, which will please the child, and your suburban area will decorate!
Choose the material
First of all, it is necessary to determine the material. Are there wooden boards available? Great — they make a great container for sand. Do not forget to carefully sand the surface of the boards, so that the child does not get hurt. And paint the design in bright colors will not be superfluous.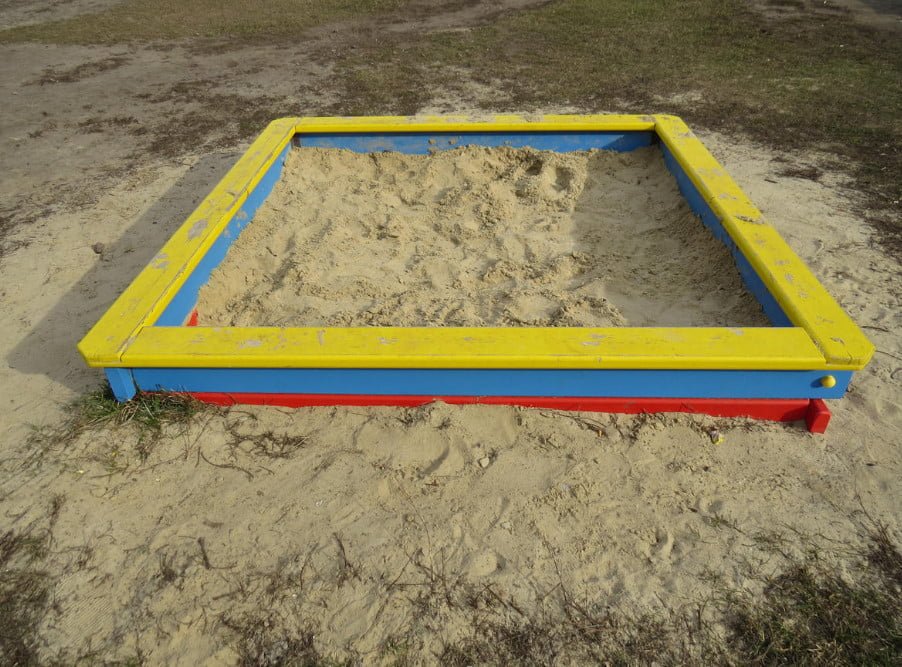 The space allotted in the sandbox, you can limit dug wood fireplaces or just cut down large trees. This is both original and environmentally friendly.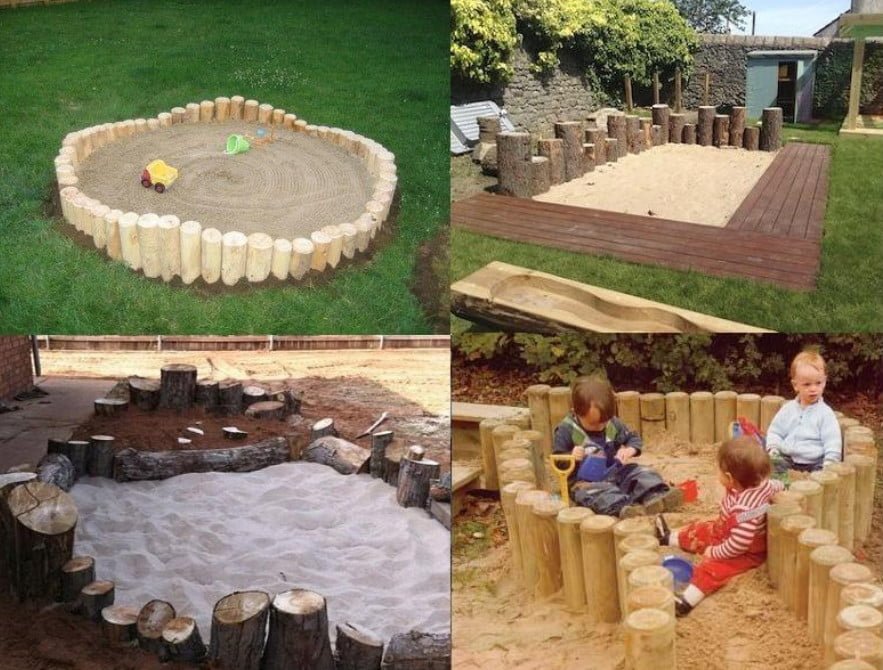 Stone, bricks or paving slabs as a fence also fit.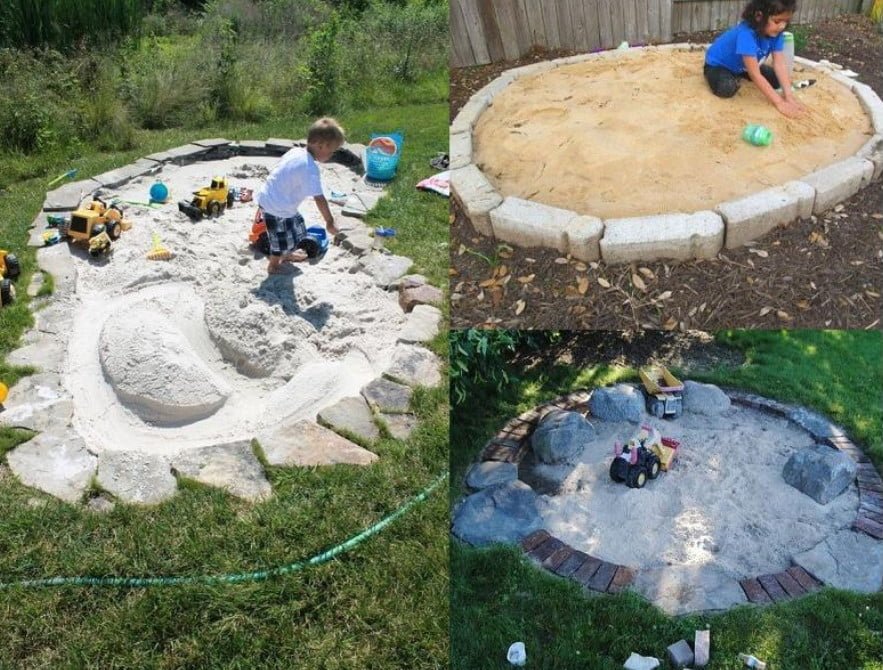 Try to combine several options-it will be beautiful and convenient.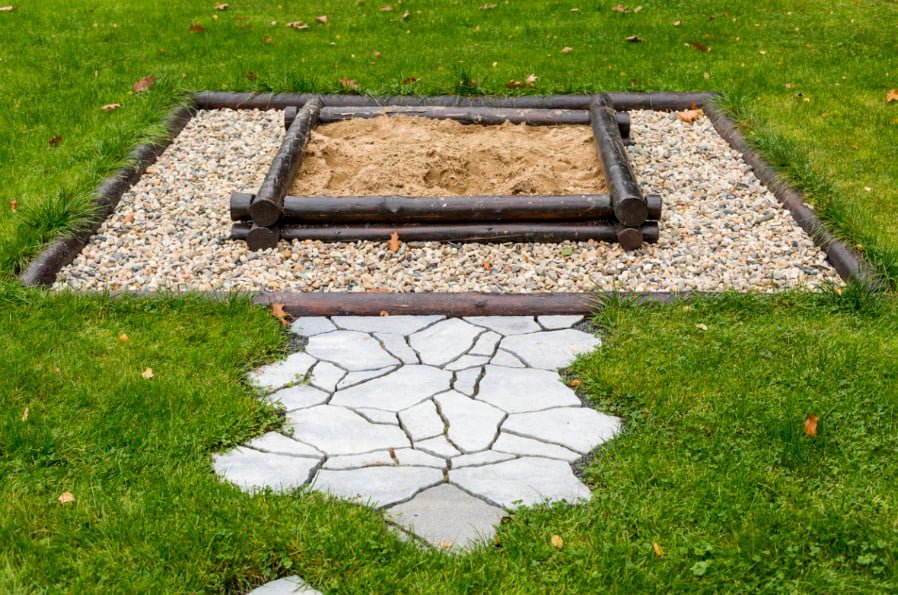 About the use of tires for children's playgrounds disputes do not cease. Some say that it is very harmful, others prove the absolute safety of rubber in the fresh air. If you are a supporter of the second point of view, then use this simple and universal option.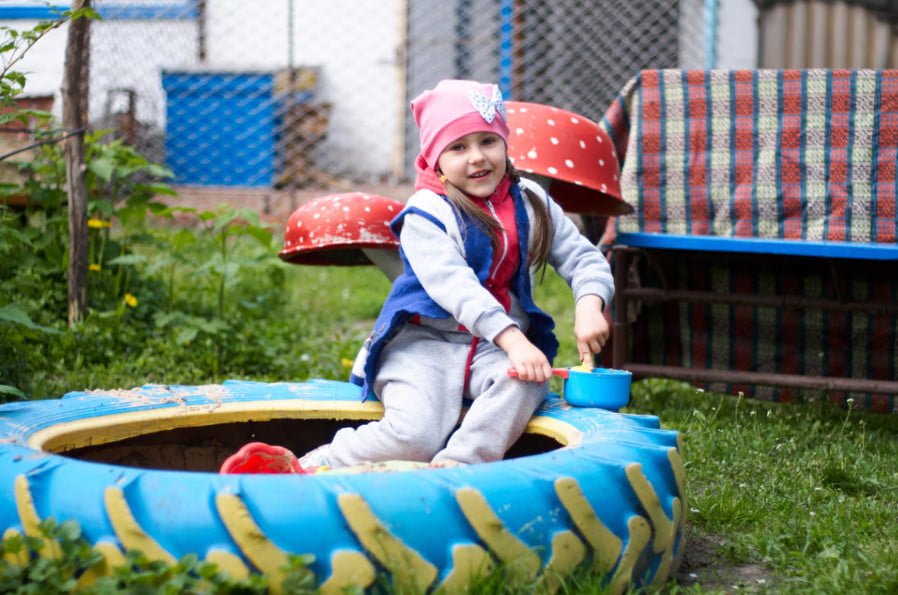 You can take one large tire, paint it in a bright color and fill with sand, and you can build something interesting from several small ones.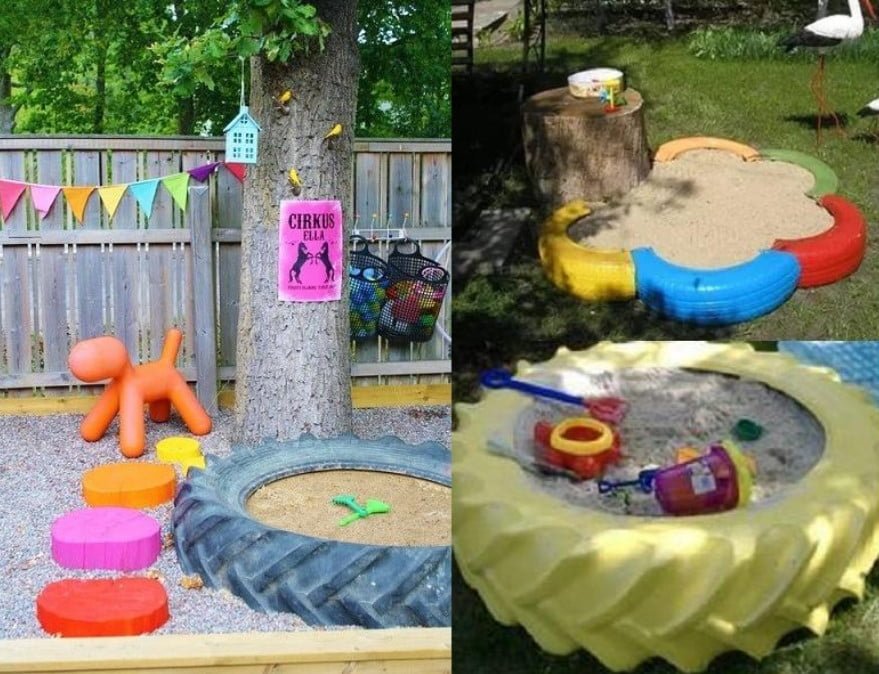 Install protection
So, with the material you have decided, the basis of the make, carefully sifted sand filled it, and how to hide this very sand from the rain, debris and raids of four-legged or winged guests took care of? Be sure to consider options to protect your design. For example, you can pull the awning of some dense, moisture-permeable material. And for wooden sandboxes it is better to make a cover-folding or removable: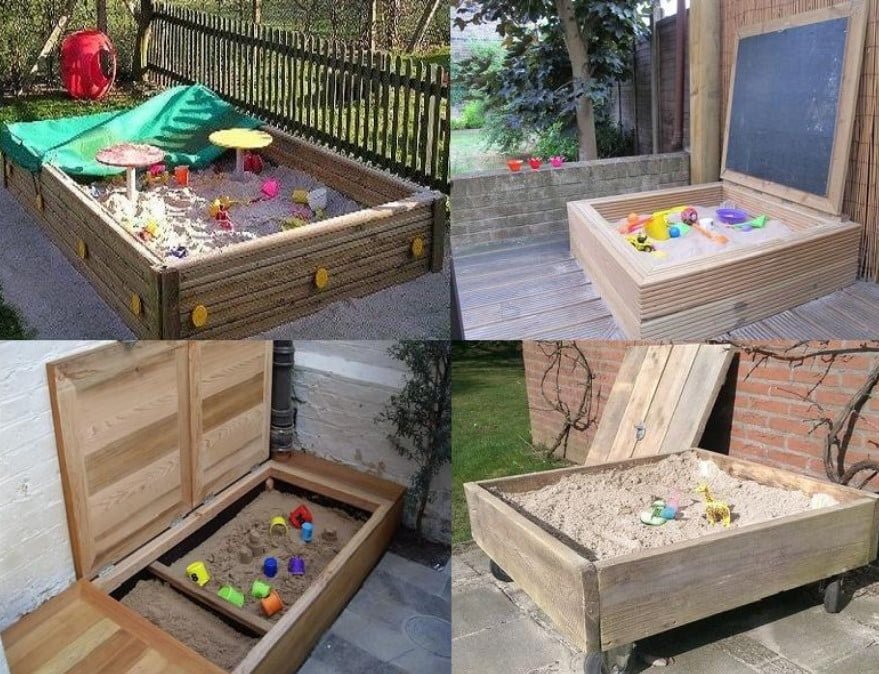 If your sandbox is not in the natural shade of the trees, then protection from the sun is a priority. For a long time to be under the open sun children are strictly prohibited even in the Northern latitudes, not to mention the South.
In fact, the options for creating a shadow-mass. It can be a piece of dense fabric, suspended on pegs, or a tent-tent, mounted above the sandbox. In the country, you can successfully use the arc from the greenhouse and pull them on the fabric-a simple and original solution.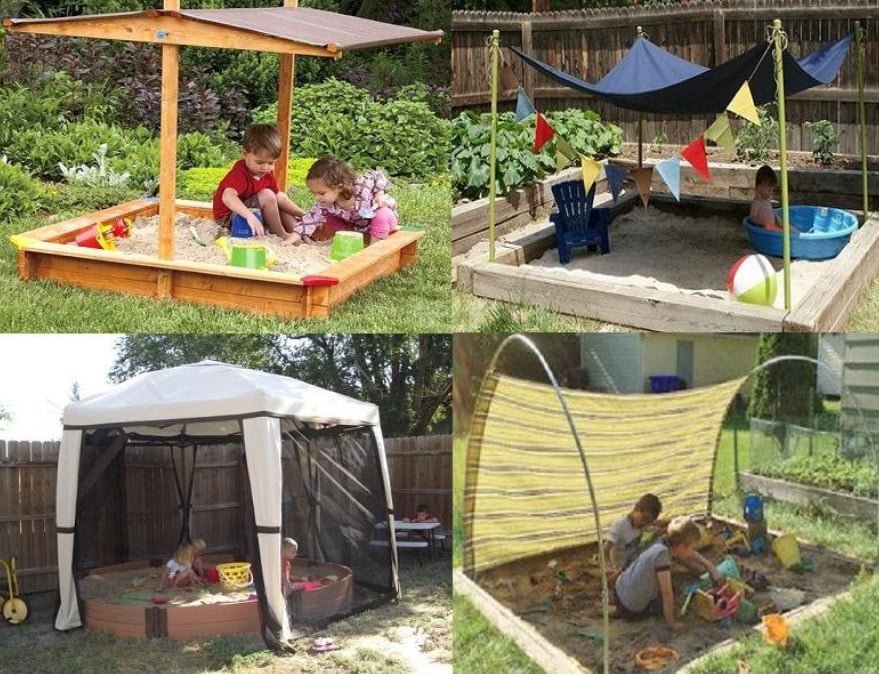 We decide on the design
If you have time and desire, do not limit yourself to an ordinary box for sand, and show imagination and construct something unusual that can interest and captivate the little fidget for a long time. You yourself will benefit: the longer the baby is busy playing in the sandbox, the more time you have for gardening.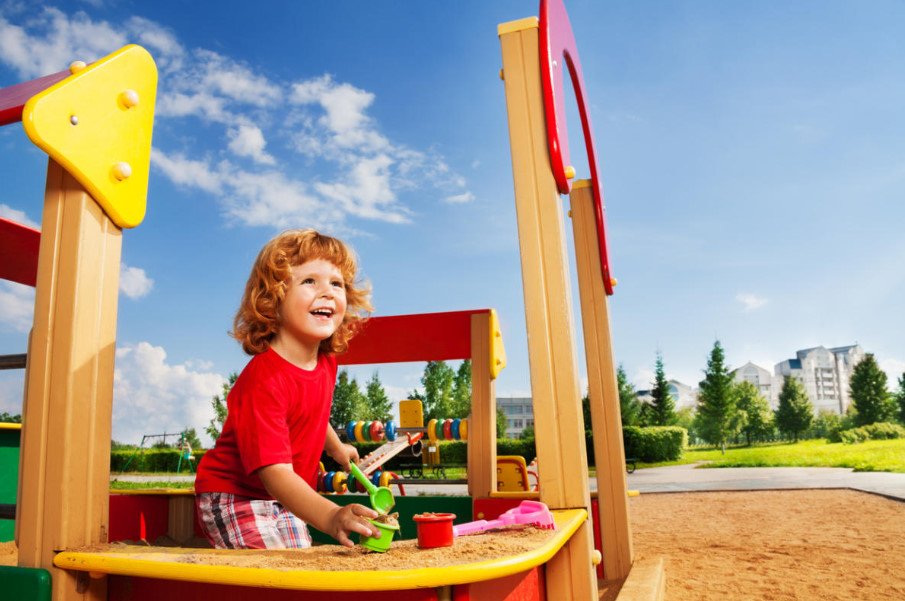 Think of, for example, some additional functionality. Let's say the same flip cover can be used as a drawing Board with colored crayons. And additional water tanks will allow to mold something more durable and interesting, and hands-feet to rinse sometimes will not prevent.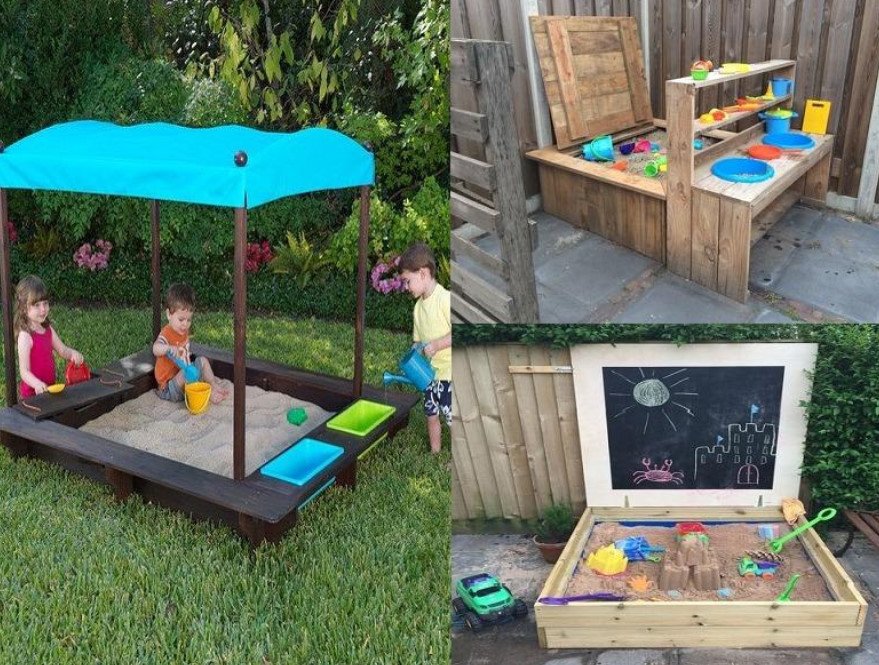 When choosing a design, think about what will be more interesting for boys and what will appeal to girls. Ships and cars are, of course, male attributes.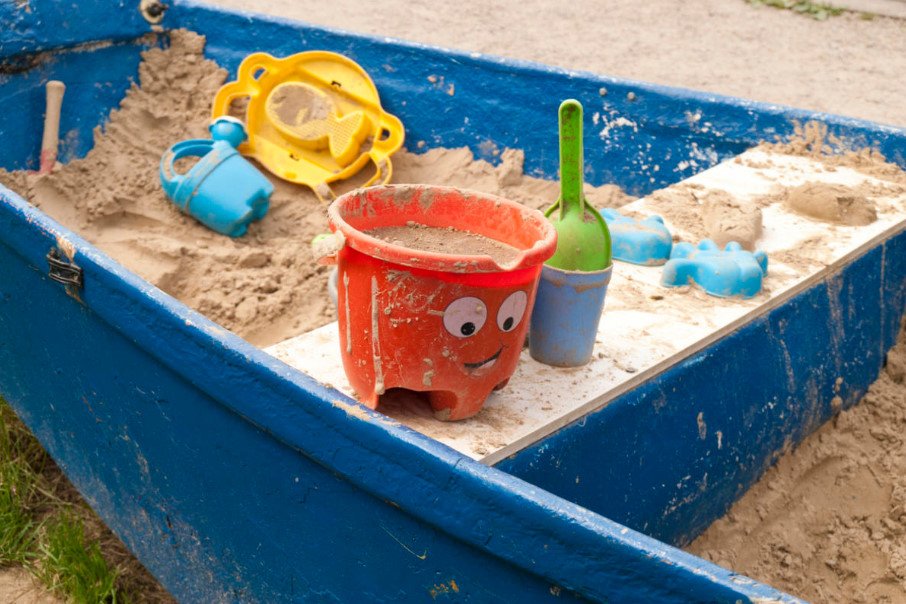 By the way, for the sandbox-boat you can use a real old boat — future seafarers will surely be delighted, and you do something almost nothing.
But for little princesses have to work hard. But the result can be "stunning" -in front of a sandbox-kitchen or a kiosk selling sand cakes, no little hostess will not stand!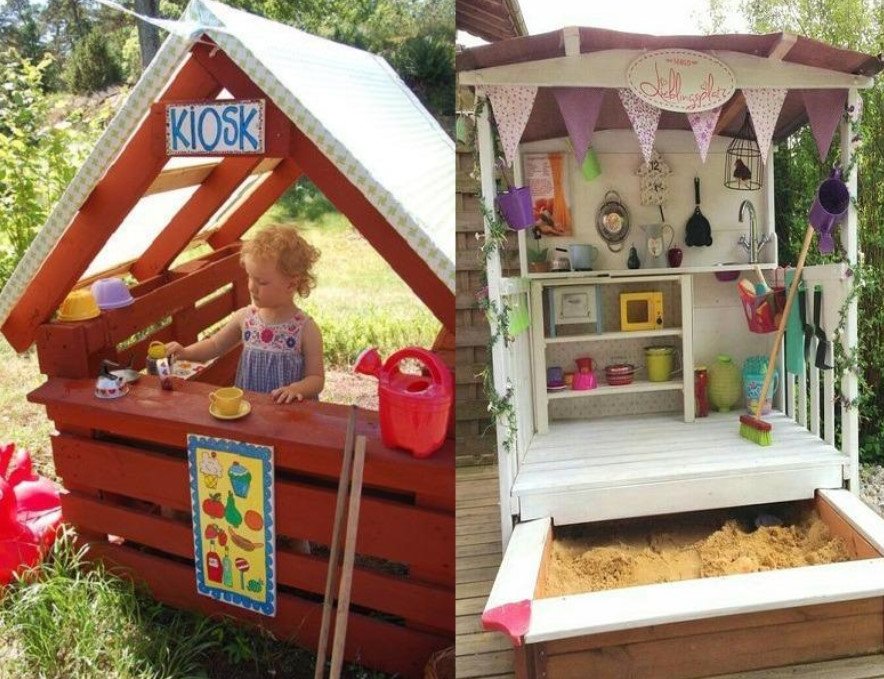 There is another good option — a sandbox table. Functional, convenient and everything is provided: and protection of sand is, and this design can be installed in any shady place.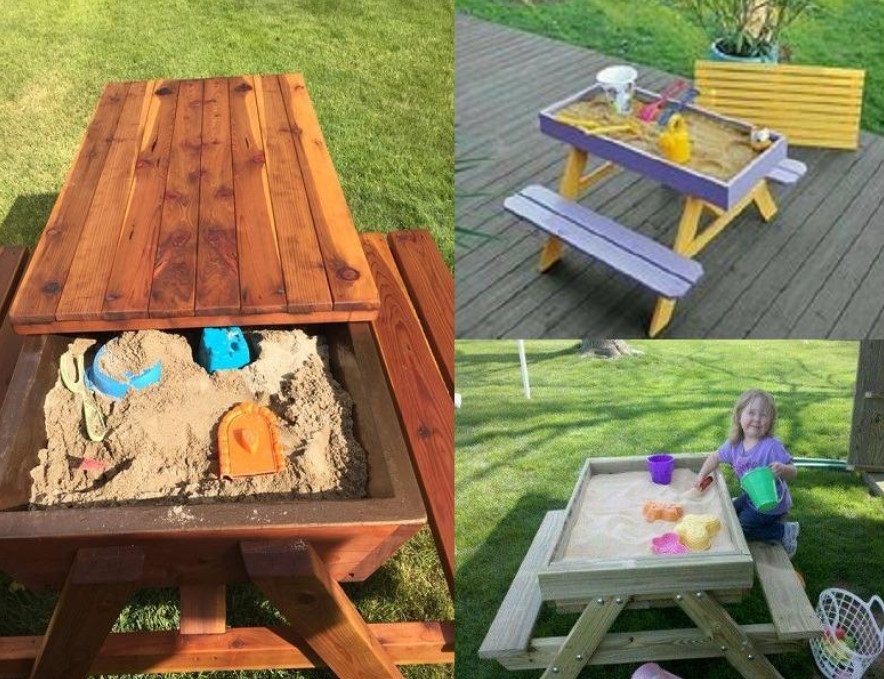 Well, if there is no place, no time, we offer two simple and original options: to adapt an old sink under the sandbox or to fill a small tent with sand: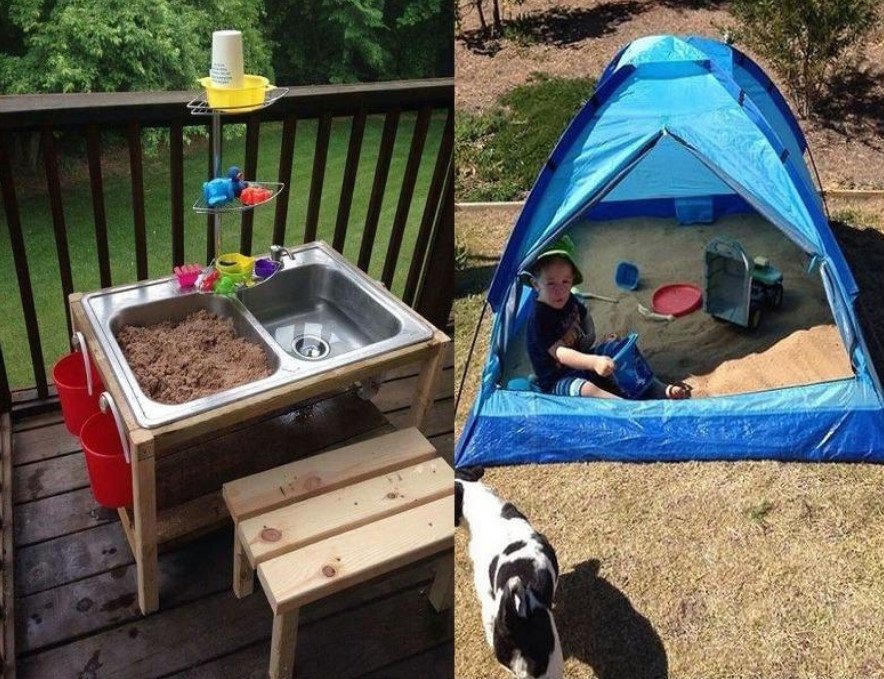 Making an interesting sandbox at the cottage, you will take your baby exciting and useful work. In addition, today he will dig in the sand, giving you time for country worries, and tomorrow, you see, and on the beds will begin to help.