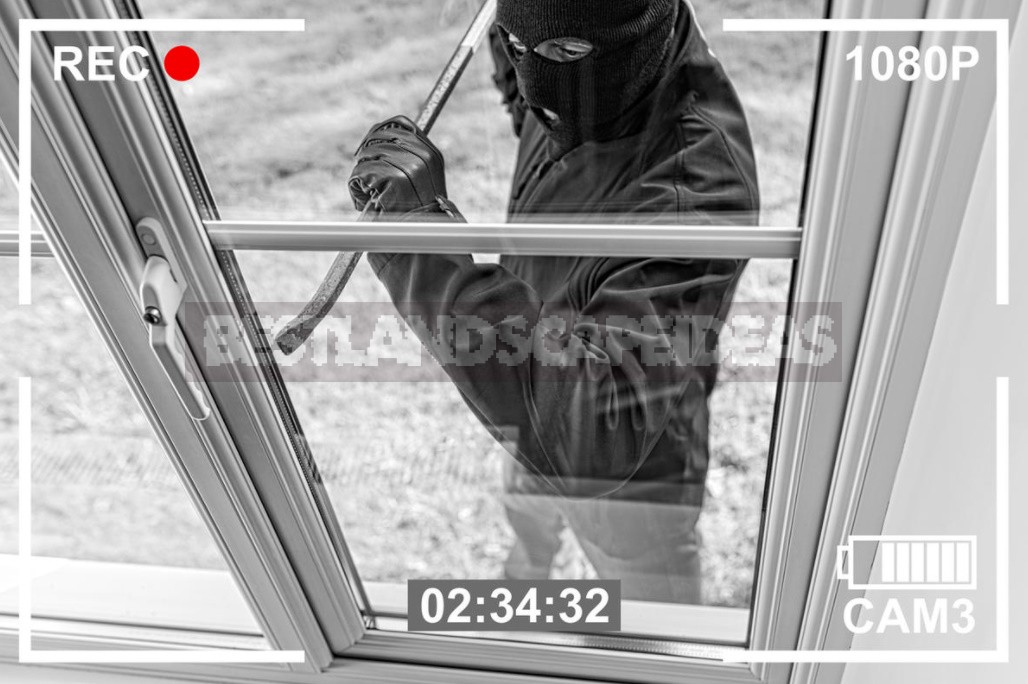 A country house is a kind of" place of power " of a citizen, a territory of rest and peace. Here you can escape from the hustle and bustle of everyday problems, stay in harmony with nature and spend time with your loved ones without interference. But since most summer residents live outside the city only on weekends and during the holidays, there is a natural concern about the safety of the country property and its protection at a time when the owners are away.
We will tell you about 5 effective and affordable ways to protect a suburban home from intruders. Their use will help you to keep your" island of peace " intact.
1. Reliable doors and locks
Perhaps this is the first thing that any owner of a country house should take care of. The range of reliable metal doors is wide enough that you can choose an option that is not only aesthetically attractive, but also provides effective protection.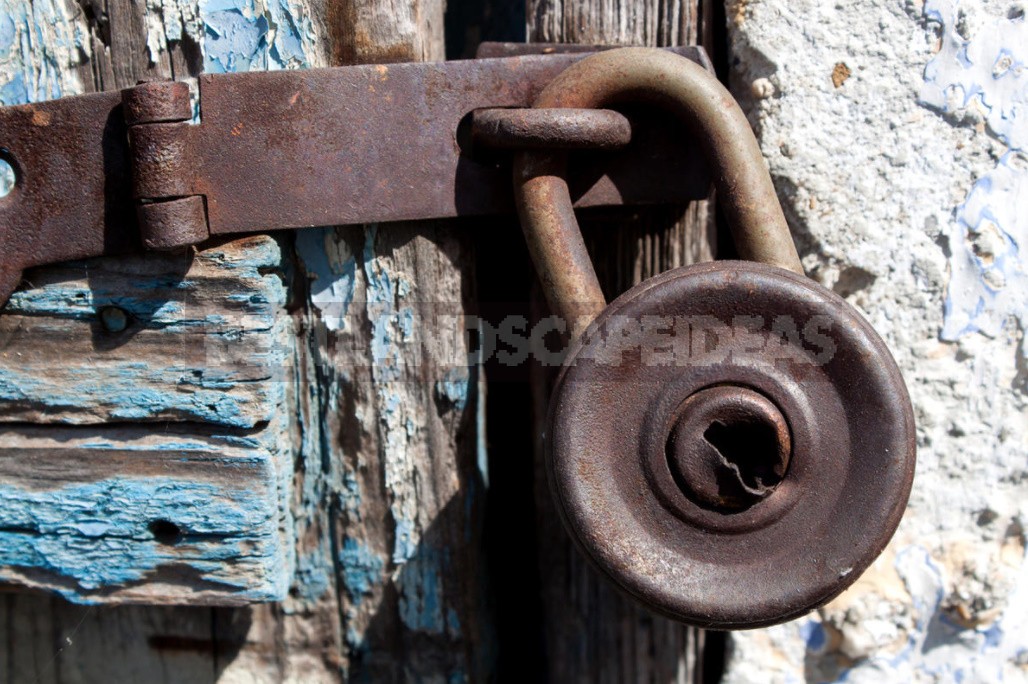 Give preference to doors made of alloy steel, equipped with at least safe locks, which have pins that extend in four directions. Even better, if the door is equipped with a cylinder mortise lock of reinforced construction — with five pins and a steel plate.
2. Installation of an alarm system
Unfortunately, even the most durable door and the most reliable locks do not give an absolute guarantee of protection against burglary, so an alarm system is a very important element of the security of a country house. The prompt response of the security company's employees — the departure of the squad to the scene of the incident, as soon as a signal is received about the penetration of strangers into the home — often allows you to detain intruders at the crime scene.
3. Installation of video surveillance cameras
If for some reason you still do not plan to install an alarm system in the country, think about a video surveillance system that will allow you to independently monitor the situation in a country house at any time.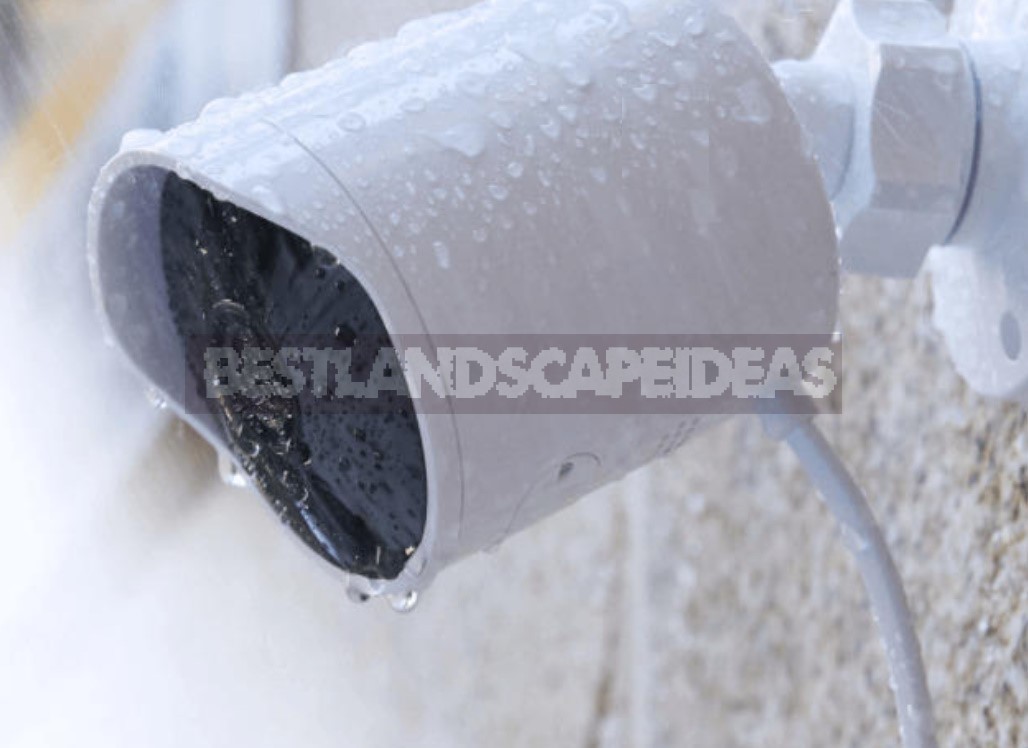 A good solution is an outdoor surveillance camera that has high water and dust resistance and allows you to get a high-quality image not only in the light, but also in the dark. You can watch what is happening at your dacha online using a mobile application, and if any suspicious activity occurs, the system itself will send an automatic notification to your smartphone.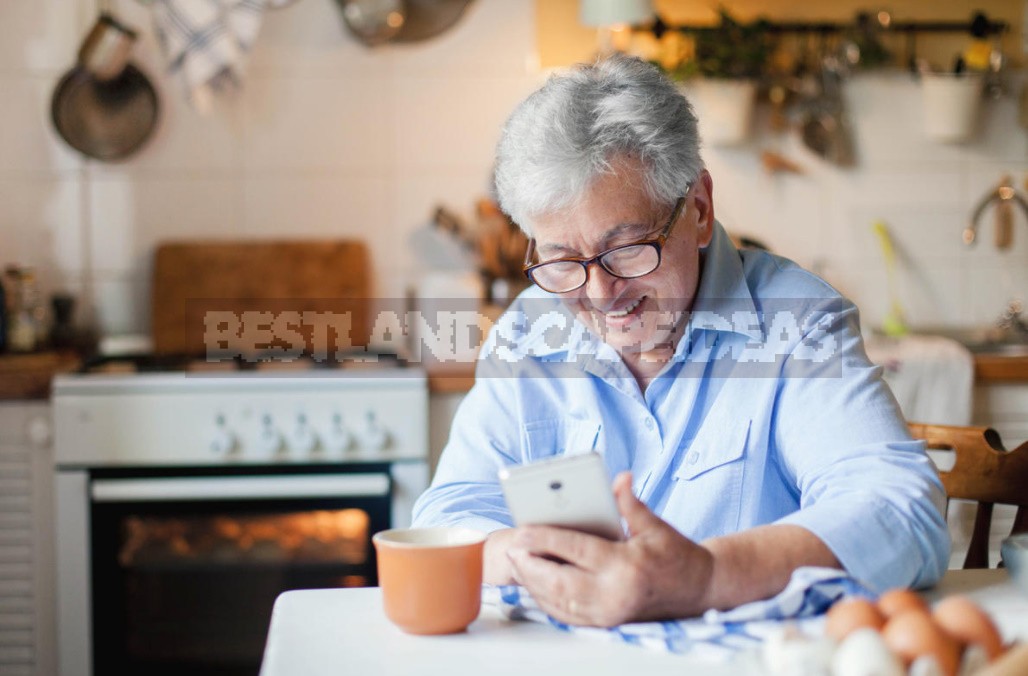 An additional advantage of such a surveillance camera is the presence of two-way audio communication. You not only see and hear what is happening on the site, but you can also scare off a thief who tried to encroach on your property.
4. Use of automated motion sensors
This is a very useful addition to the video surveillance system. Even if the attacker manages to escape from the camera, the sensor will detect the penetration and give a signal. The choice of such devices is quite wide, so it is possible to choose devices with the necessary characteristics. For example, some electronic detectors do not respond to animals, which allows you not to be afraid of a false alarm if, for example, a neighbor's cat gets into the house.
5. A good dog
If you do not trust the equipment or are not sure of its stable operation (for example, the electricity is often turned off at your dacha), get a dog. Of course, this option is suitable only for those who have the opportunity to come to the dacha all year round to take care of their pet, but your house will always be under reliable protection.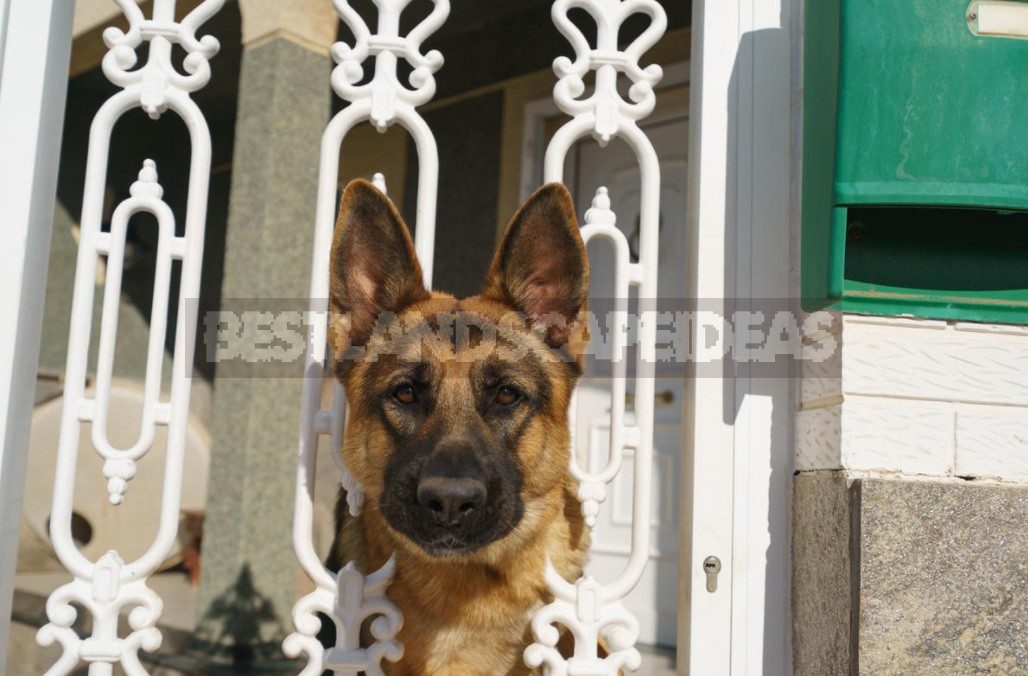 A large animal is sometimes able to scare off an attacker by its appearance alone: experts say that this way you can reduce the risk of entering a house or a plot by about 35%. However, a competent choice of breed is important here: not every dog is able to scare or detain a stranger. And the dog will also notify the neighbors about the threat by barking loudly, draw attention to what is happening — this "warning system" works no worse than electronics.
Of course, the ideal solution is to use all the methods of protection at once, because taking care of the safety of your home can hardly be superfluous. But even if you stop at one or two options, it will help to remain calm and not worry about the safety of your property.